AANC 2021 Illuminate Your Monitor Series
WELCOME      REGISTER      SCHEDULE      SPEAKERS      SPONSORS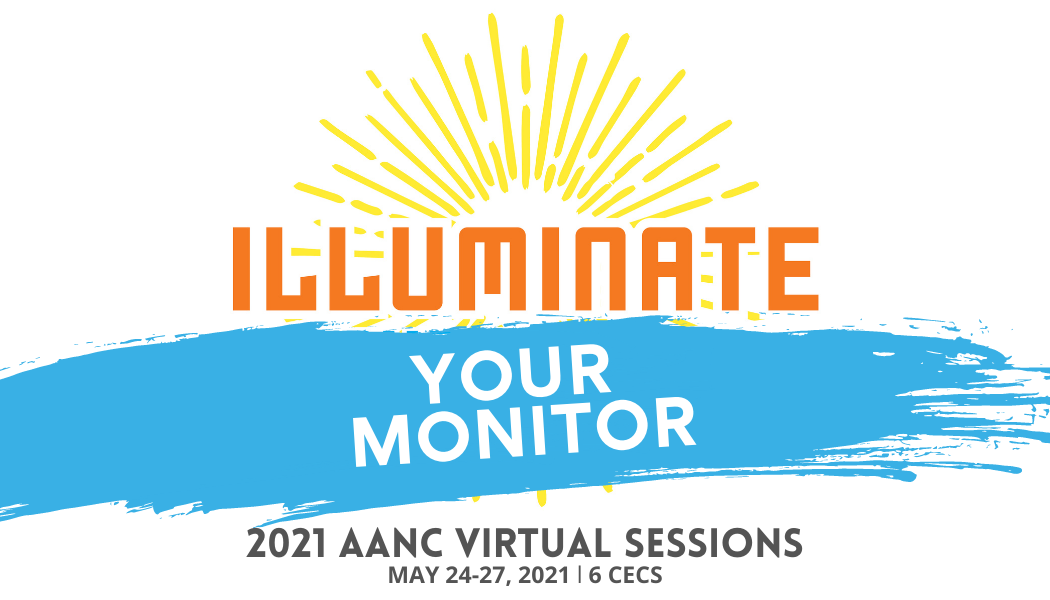 Join AANC for the 2021 AANC Illuminate Your Monitor series the week of May 24-27, 2021 for continuing
education sessions (6 CECs), a Lobby Day experience, PLUS an Awards & Appreciation Celebration!
⭐All sessions offer valuable information for owner/operators and suppliers!⭐
Sessions will be recorded and sent out by June 10, 2021.
BONUS: There will be one lucky $25 Amazon gift card winner in each session (must be present to win)!
---
Monday, 5/24/21
12:00 PM - 2:00 PM l Lobby Day Session

Tuesday, 5/25/21
10:00 AM - 11:00 AM l Marketing Session
2:00 PM - 3:00 PM l Maintenance Session

Wednesday, 5/26/21
10:00 AM - 11:00 AM | Technology Session
2:00 PM - 3:00 PM l Legal Session
Thursday, 5/27/21
2:00 PM - 3:00 PM l Leadership Session
5:00 PM - 6:00 PM l Awards & Appreciation Celebration
---