Speakers
AANC 2021 Illuminate Your Monitor Series l May 24-27, 2021 l 6 CECs
WELCOME      SCHEDULE      SPEAKERS      SPONSORS
SESSION SPEAKERS
---
Ryan Brady
Ryan Brady has a construction and painting background with an additional 9 years experience in the multi-family industry in various service-related positions including Grounds, Porter, Technician, Site Supervisor and Regional Service Manager. Ryan has experience with all aspects of site maintenance, rehabs, contract bidding, capital needs assessments, property acquisitions, implementing preventative maintenance programs and training service technicians and supervisors.



---
Amy Dilisio
Amy is a proven leader in sales, leasing, management and the marketing of real estate assets across the country. In 1990 she began her career onsite as a leasing professional advancing quickly to Director of Marketing & Training with companies such as Summit Properties and Oakwood Worldwide. Based out of Charlotte North Carolina, Amy is a national speaker and industry educator who in 2005 launched her education and consulting firm, Quintessential Marketing & Training.


---
Nikol Edwards
Nikol Edwards is the Vice President of Marketing and Promotions. She started with Blue Ridge Companies in 2011 and is responsible for developing, maintaining, and monitoring marketing and sales strategies to meet organizational objectives. She works to drive the Blue Ridge portfolio's performance through brand awareness and guiding marketing and leasing strategies. Nikol also performs ongoing marketing analyses to set performance metrics and identify areas of opportunities and solution options. Her job also includes overseeing technological strategies, integrations, and interfaces as they relate to marketing, sales, and resident retention.
---
Rachel Garavito Young
Rachel is the Marketing Director for Loebsack & Brownlee and works in Greensboro, NC. She is a leader who brings innovation and creativity to the wide spectrum of marketing initiatives for the firm. Rachel has been involved with the multifamily industry since 2008. She volunteers for several NC Apartment Associations, is on the Board of Directors for the Triangle Apartment Association (TAA), and earned her Certified Apartment Supplier (CAS) designation while quarantining in 2020. Outside the office, she is probably scuba diving, complaining about her awful(ly) cute dogs, or spending time with her family. Creative storyteller. Revenue enabler. Professional meeting attendee. Road warrior.
---
Steve Hayworth
Steve Hayworth started with Drucker + Falk as a groundskeeper in 1985.  He worked his way through the ranks as Technician, Assistant Service Manager and Service Manager within the first year. Steve went on to be a Service Manager at several properties and was promoted to Regional Maintenance Coordinator for Drucker + Falk's Southeast Region in 1998.  After 10 years as a Regional Coordinator, Steve was promoted to Director of Maintenance and has held the position ever since. Steve has his North Carolina State License for electrical, plumbing, mechanical and general contracting.  Steve is a proctor for the National Swimming Pool Foundation's Certified Pool Operator course and for the EPA CFC certification.  
---
Bo Heath
Bo is the AANC Lobbyist, a partner with McGuireWoods LLP, and leads McGuireWoods Consulting LLC's North Carolina government relations group. He has extensive experience in developing and implementing comprehensive government and public affairs strategies that include drafting, monitoring and lobbying legislation and regulatory rules. Bo represents a diverse group of clients on a range of issues including energy, manufacturing, health insurance, education, gaming, health care, and tax. He has assisted numerous Fortune 500 companies in implementing wide-ranging public affairs campaigns. His practice focuses on assisting businesses and manufacturers navigate government regulation and drive policy that allows companies to fulfil their business and community
                                                           objectives.
---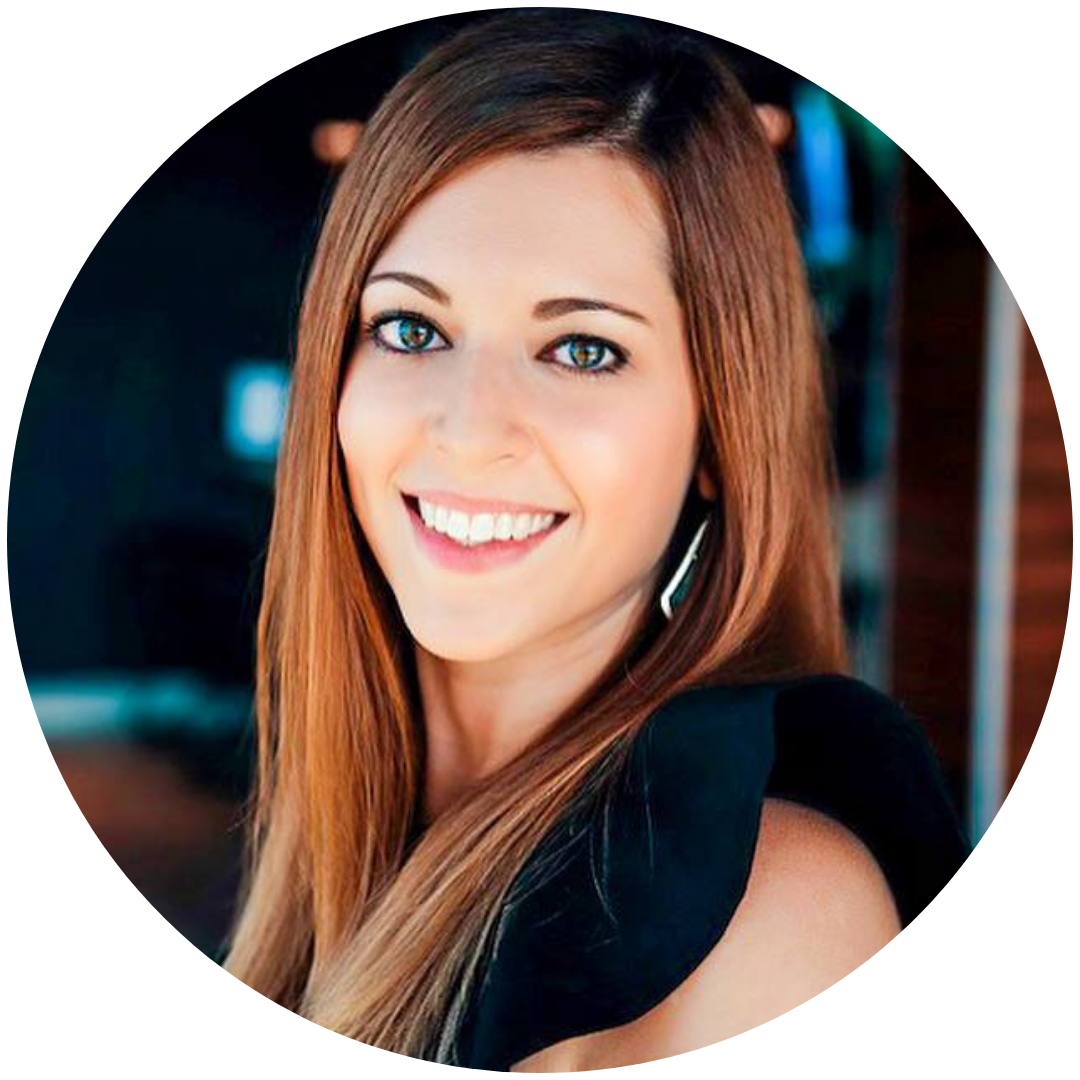 Kate Jarrell
After a ten-year career in fashion retail and merchandising, Kate Jarrell joined the multifamily industry in 2012. Holding several titles from property manager to director of marketing, Kate now oversees marketing efforts for the Real Estate Division of BGSF and supports all 52 markets in social media campaigns, paid marketing efforts, marketing training, client communication and internal employee engagement. Moving forward, Kate will continue to shape the multifamily industry as well as the marketing field at-large using her unique fusion of creativity and innovation. Kate is a NALP and CAM designate, an educator for the Greater Charlotte Apartment Association, a part-time blogger and full-
time Instagrammer. 
---
Stephanie Loyd
Stephanie Loyd CAM, CAS, NAAEI Faculty is known as passionate and creative. She is a National Sales Executive with J Turner Research and has been an active contributor to the Multifamily Industry for over 13 years. Stephanie's proven on-site experience coupled with her corporate marketing and training success make her an ideal facilitator and training professional. Stephanie has experience being on the owner operator side of multifamily as well as being a supplier. She participates in various local and state associations, and volunteers for multiple committees. Stephanie completed the National Apartment Association's Facilitator Training and is a faculty member of the Education Institute.

---
Chris Loebsack
Chris is the founder and Managing Partner of the law firm Loebsack & Brownlee, PLLC.  Chris is a 1996 graduate of Duke University School of Law (J.D.) and a 1993 graduate of Clemson University (B.S.).  Chris spent the first 22 years after law school with the firm of Caudle & Spears, but in June 2019, he left and became an Of Counsel attorney with the firm of Brownlee, Whitlow & Praet.  Chris has been a resident of Gastonia and Charlotte since graduating law school in 1996, and he has two sons, Joseph and Thomas. Chris' legal practice focuses primarily on representing national Multifamily & Single Family Operator property management firms, but he is a Certified Mediator who regularly mediates Landlord-Tenant, General Business and Construction Litigation cases for other attorneys.
---
Janae Moore
Janae Moore holds a B.S. degree in Economics and a B.A. degree in Pre-Law from North Carolina Agricultural and Technical State University. In her role as the AANC Government Affairs Director, she is provides the industry's view points and objectives to lawmakers and other related stakeholders. In addition to supporting all 7 local apartment associations and the overall government relations effort for the AANC. 
---
Franklin Rodriguez
Franklin Rodriguez, CAPS, CAMT is a Senior Service Manager/Construction Liaison with Blue Ridge and has worked in the apartment industry for over 16 years. For the past 2 years, Franklin has dedicated his time to serving on the TAA's Board of Directors and lobbying for our industry's interests on the federal-level through NAA's Advocate. He has been an active volunteer with TAA for 14 years overall and has served on the Government Affairs Committee for 6 years. Franklin holds the Certified Apartment Maintenance Technician (CAMT) and the Certified Apartment Portfolio Supervisor (CAPS) credentials, in addition to being CPO and CFC certified. When not on Capitol Hill or leading community events, Franklin volunteers his time assisting the TAA with projects such as repairs, painting,                                                                       and preparation for maintenance classes. 
---
Valerie Sargent
Valerie M. Sargent is President of Yvette Poole & Associates. A skilled National Industry Speaker, Trainer, Consultant, Investor and EQ Executive Trainer/Coach, Valerie specializes in Leasing, Sales, Marketing, Customer Service, EQ and Leadership. Her Level 1&2 TalentSmart Emotional Intelligence (EQ) certification has her taking companies' teamwork and communication to inspiring new levels. After 30 years in the multifamily industry, this expert knows how to bring vitality to individuals and organizations! Find her at www.valeriemsargent.com and www.ypooleandassoc.com.


---
Russ Webb
A native of Atlanta (okay, technically Mableton, GA), Russ attended the University of Georgia & Georgia State University before embarking on a career in the hospitality business working for an international airline, a cruise line, a travel company and a convention center…not to mention a stint as a professional high diver! After 9 years in hospitality he made the switch to association management in 1998 and is currently serving as the Executive Director of the Bay Area Apartment Association covering the most beautiful part of Florida. Russ teaches classes about how to make your mobile device the most productive tool ever and loves blowing people away with fun tips/tricks and amazing apps. Russ also has a passion for customer service & social media, and showing companies
                                                           how to make the most of their online presence by embracing the opportunity to
                                                           interact with your customers and prospective customers in a fun way. Russ honestly
                                                           believes that every day is a GREAT day and his enthusiasm, optimism (and sarcasm)
                                                           will help you laugh and learn at the same time. 
---
Todd Whitlow
Todd Whitlow is a partner with Brownlee Whitlow & Praet, PLLC, where he has been representing members of the multi-family industry for over a decade.  Todd sits on the National Apartment Association Lease Advisory Committee and Affordable Housing Committee, along with the Apartment Association of North Carolina Membership Committee. Todd is also a faculty member of the National Apartment Association Education Institute. Todd attended the University of North Carolina at Chapel Hill for his undergraduate studies before attending Campbell University for law school where he graduated with honors.  Todd focuses his practice on property and community management including all aspects of landlord representation from resolving resident
                                                           disputes, such as Fair Housing matters, to contract negotiations and drafting in both
                                                           North and South Carolina.