AANC Committees
AANC offers members the opportunity
to volunteer through various committees!
---
Education Committee
Chair: Mindy McCorkle
Vice Chair: Kelly Noble

The AANC Education Committees serves as a leading education resource for North Carolina's rental housing industry, managing statewide education programs and supporting affiliate education offerings.

Committee Members
Angela Bighinatti
Charity Ellis
Tara Gerberich
Mary Gwyn
Natalie Hart
Jesse Jenkins
Hannah Kalinichenko
Amy Kosnikowski Dilisio
Carrie Langley
Stephanie Loyd
Mindy McCorkle
Andy Meador
Kelly Noble
Latoya Patterson
Terry Ragland
Rebecca Rosario-Bueno
Paul Sidam
Stacey Wilfong
Kathy Woodard
Staff Liaison: Kristin Goins
---
Government Affairs Committee
Chair: Susan Passmore
Vice Chair: Norm Praet

Through collaboration, education, and commitment to AANC PAC, represent the interests of the residential property management industry and communicate those interests to members, the public, and elected officials. Deliberate over legislative issues impacting the rental property management industry, assist the AANC Board with crafting AANC's position, and propose legislative agendas to the Board of Directors.

Committee Members
Katy Boone
Stephanie Caudill
Jonathan Elliot
Dustin Engelken
Kim Graham
Fred Kicsak
Betsy Kirkpatrick
Brian Landreth
Jon Lowder
Michelle Manns
Craig Nardi
Susan Passmore
Norm Praet
Cliff Rogers
Chris Smith
Jonathan Tee
Amy Timocko
Staff Liaison: Janae Moore
---
Membership Committee
Chair: Todd Whitlow
Vice Chair: Tami Fossum
The mission of the AANC Membership Committee is to increase membership across North Carolina through growth and retention. The Membership Committee will work toward initiatives that support our local affiliates in achieving their individual goals and serving as a liaison for the local affiliate to both state and national associations.
The committee will develop, promote, and deliver AANC products and services - to include but not limited to the AANC Lease and AANC Legal Handbook - that are valuable resources for its members yet create sustainable revenue for AANC.
Committee Members
Brian Brand
Gina Carter
Michelle Chesson
Tami Fossum
Julie Howe
Alisha LaPorte
Karen Perkins
Rebecca Rosario-Bueno
Elizabeth Riley
Todd Whitlow
Kathy Woodard
Staff Liaison: Tracy Hankins
---
NextGen Committee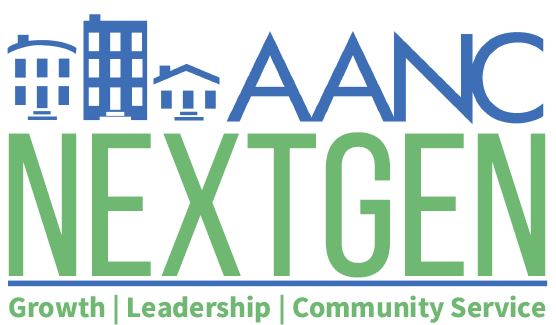 Chair: Stephanie Loyd
Vice Chair: Julie Chu Zhang

The AANC NextGen Committee engages future leaders of the apartment industry by providing resources they need to lead, learn, and be successful in the multifamily industry.

Committee Members
Stephanie Caudill
Parry Cobb
Betsy Kirkpatrick
Stephanie Loyd
Shane Raby
Jonathan Tee
Julie Chu Zhang
Staff Liaison: Kristin Goins

---
Public Relations Committee
Chair: Lisa Taylor
Vice Chair: Chris Loebsack
Develop and implement comprehensive, technology-driven strategies that promote member engagement and affiliate integration with AANC; improve AANC's brand recognition; and inform and engage the membership around news and events relevant to the NC Multifamily Housing Industry.
Committee Members
Stacey Adams
Stephanie Caudill
Nikol Edwards
Chris Fortune
Kate Jarrell
Betsy Kirkpatrick
Chris Loebsack
Catina Rhinehart
Lisa Taylor
April Vasta
Brianna Wood
Staff Liaison: Kristin Goins
State Suppliers Council
Chair: Dale Holder
Vice Chair: Cindy Nitschke

The AANC State Suppliers Council is committed to serve as the voice of the residential property management industry suppliers in North Carolina through
goal-oriented collaboration that results in effective advocacy, developing business
relationships, and professional growth.

Council Members
Shelbi Beato
Kim Bolt-Davidson
Brian Brand
Stephanie Caudill
Majela Fonseca
Chris Fortune
Rachel Garavito-Young
Dale Holder
Julie Howe
Betsy Kirkpatrick
Michael Kucera
Brenda Leidholdt-Seay
Denise Manello
Amanda Martinez
Cindy Nitschke
Whitney Nye
Joshua Owen
Betsy Petruccelli
Kayla Pinger
Abby Polak
Stephanie Reeser
Elizabeth Riley
Angela Roberts
Rebecca Rosario-Bueno
Leah Vinansky
Kathy Woodard
Staff Liaison: Kristin Goins