Member Highlight: Joel Nevarez
Date posted
September 1, 2022
Joel Nevarez
Community Manager at Southwood Realty
---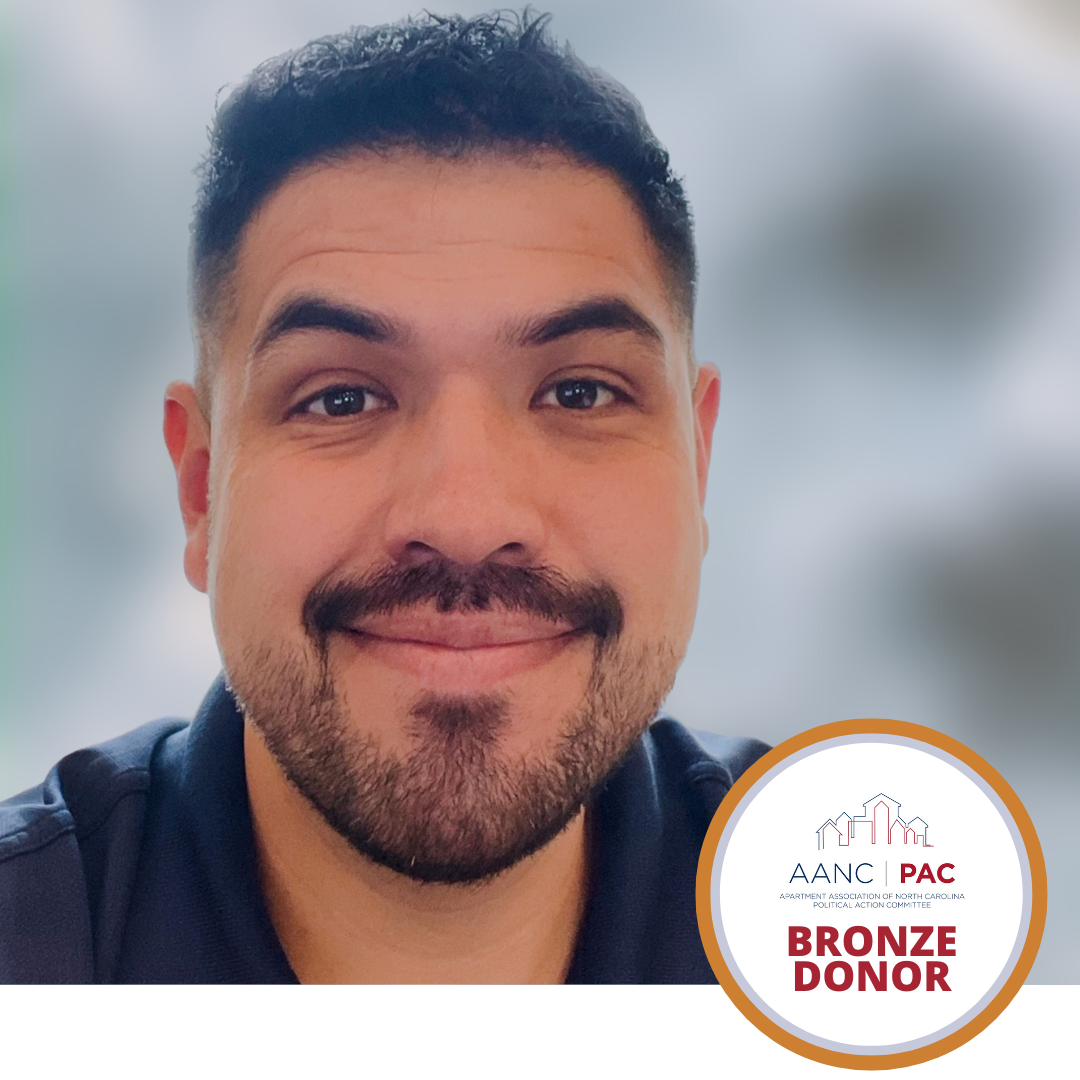 Joel Nevarez's path to the multifamily industry was long and a little unconventional, but he gained countless valuable skills along the way. Joel grew up in the small farming town of Ashton, Idaho, where his family ran a potato farm, and he learned the values of hard work and determination at an early age. After graduating from high school, he joined the U.S. Navy in 2005. He served for 7 ½ years and was based up and down the eastern seaboard, in Japan and in San Diego, where he concluded his time in the Navy. After a brief stint as a welder in the shipyards of Virginia, Joel moved to Asheville, NC, with his then fiancé, Wendy, where he says he "fell into property management."
Joel decided to take the first step in his career in the multifamily industry when he walked into the Barrington Village apartment complex, where he was a resident at the time, and asked the front desk associate for a job. The property's management took a chance on Joel and he began his first role as a leasing agent. After a brief break from the industry to pursue a bachelor's degree, he returned to his passion of helping residents find their perfect home.
Joel currently works for Southwood Realty, where he has been since 2018. He is a Community Manager at Villas at Fort Mill in Fort Mill, SC. after recently transferring from the Palisades at Plott Creek community in Waynesville, NC.
In his role, Joel does all he can to ensure that his leasing agent and assistant manager have the tools and support they need to effectively do their jobs and serve the community's residents. By doing this, each team member will be able to pass down their knowledge of their role and the multifamily industry to new hires and coworkers. In addition to being a leader for his team, Joel's day-to-day responsibilities include doing walk-throughs, safety inspections, and assisting with property maintenance. Over the past several years, Joel noted that he has seen the resilience of onsite staff and residents in the ever-changing rental environment. He says he has enjoyed helping set the tone and "create the community at this property from day one." Joel values the importance of mental health awareness and being conscientious and understanding towards people's feelings and keeps these values in mind to create an inclusive, welcoming workplace and community at Palisades at Plott Creek.
Joel can't recommend enough the vital importance of being an active member in your local chapter of the Apartment Association of North Carolina. He currently serves as president of the Apartment Association of Western North Carolina. He is a member of the Diversity and Inclusion Committee and helped start a next-gen DEI committee in the Cullowhee, NC area.
Outside of the multifamily industry, Joel is a proud husband and father to twin six-year-old girls. He recently supported his wife when she ran for a seat in the U.S. Congress. Joel also enjoys taking care of his family's chickens and dogs.