Member Highlight: Nana Bentsi-Enchill
Date posted
September 1, 2022
Nana Bentsi-Enchill
Regional Manager at Hawthorne Residential Partners
---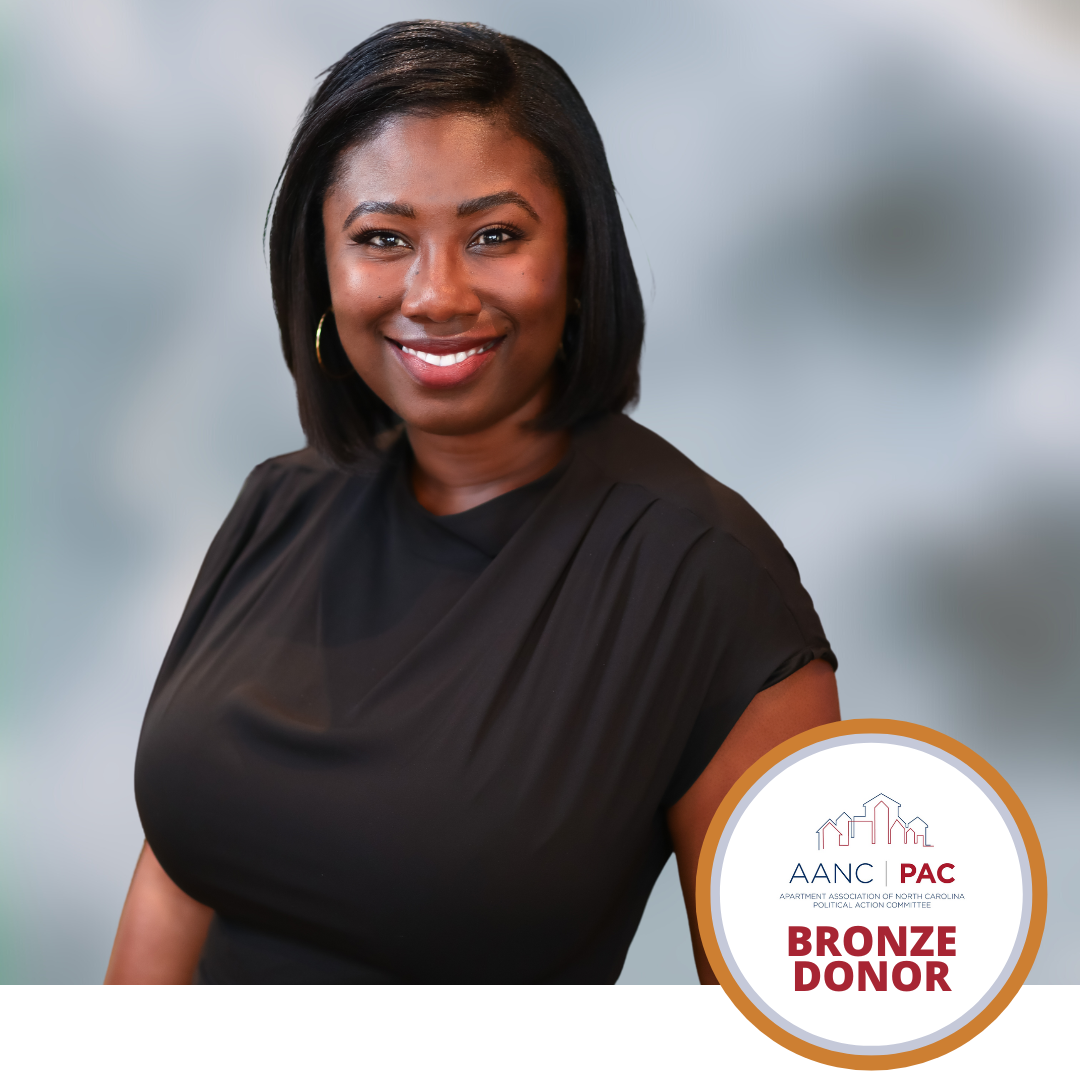 Nana Bentsi-Enchill's career in the multifamily industry began when she was still an undergraduate student. She took a part-time job as an apartment leasing consultant for student housing in exchange for free rent. There, she discovered a passion for communication with tenants that has carried throughout her career.
Upon graduating, Nana returned home before diving headfirst into the job hunt. After considering working in a lab, she applied for a job as a leasing consultant with an apartment management company in Fayetteville, NC. After four years in the multifamily industry, as she transitioned into her next role at a new company, Nana realized that she had found her career in the industry – and hasn't looked back.
Nana currently works for Hawthorne Residential Partners based in Greensboro, where she has been employed since 2015. She is a Regional Manager and her region spans from Fayetteville to Spring Lake to Cary. She describes her role as primarily "people support," but also fills her days with one to two site visits, inspections, and analyzing occupancy and other data for the many communities in her region.
After gaining more experience in the industry, Nana has come to realize the importance of leaning on her team, and building a community at work. She believes in the power of working together to achieve a common goal of creating a welcoming home for every resident.
Nana tells those new to the multifamily industry that they can have a positive impact on the lives of the residents they serve, but that patience is a virtue that will serve them well when dealing with the unexpected. Her favorite part of her role is encouraging her team and helping them grow from leasing consultants to community managers and beyond.
Since she began her career in property management in 2007, Nana has watched renters become much more educated on the housing market and clearer about their housing expectations, which makes customer service and transparency crucial. She believes online reviews and apartment communities' online presence and reputation have had a huge impact on tenant retention.
Her involvement with the Greater Fayetteville Apartment Association (GFAA) and the Apartment Association of North Carolina (AANC) helped her learn even more about the multifamily industry, and she has taken multiple courses to earn continuing education credits. Nana has obtained her Certified Apartment Portfolio Supervisor (CAPS) designation and is an active member of GFAA and AANC. She is also an AANC Class of 2022 Leadership Lyceum graduate and won the inaugural Sandhills Scholarship in 2019.
Her leadership roles have included serving on the Governance Committee, chairing the Diversity and Inclusion Committee with GFAA since its inception last year, and is the current Vice President of the GFAA. Nana was a pre-dental student with concentrations in field botany and zoology. She continued her higher education studies by earning a master's degree in healthcare administration.
A proud dog mom, Nana enjoys taking her two pomeranians, "Danny" and "Cher", for walks and playing with them any chance she can. Nana likes to experiment in the kitchen with new recipes and is an avid gardener, where she puts her botany degree to excellent use. In her free time, she tries to travel to as many places as she can and has made recent trips to Norway and Aruba.