Meet Your AANC Board of Directors - President, Kellie Falk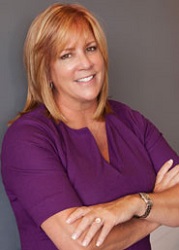 Meet Your President: Kellie Falk
Managing Director & Principal, Drucker + Falk
Kellie Falk is AANC's current President, she has been in the industry for more than 30 years volunteering with AANC and the Triangle Apartment Association during that time. Get to know Kellie below!
What does volunteer leader mean to you?
Being a volunteer leader means being present & committed to the work you are doing as a volunteer.
What is your proudest work/life moment?
My proudest work/life moment would be becoming an owner of Drucker + Falk.
What would you say is your biggest challenge?
Succession planning.
What advice do you have for others in the industry who are looking to serve in a leadership role?
Make sure you have the time and the support to give the time to the organization.
Share something unique about your local market.
Raleigh is in the top 20 of the nation for the second headquarter search for Amazon.
Any additional thoughts you would like to share?
It is true what's been said... the people in the industry are like family!