20 in their Twenties Spotlight: Jennifer Glenn
Date posted
October 7, 2020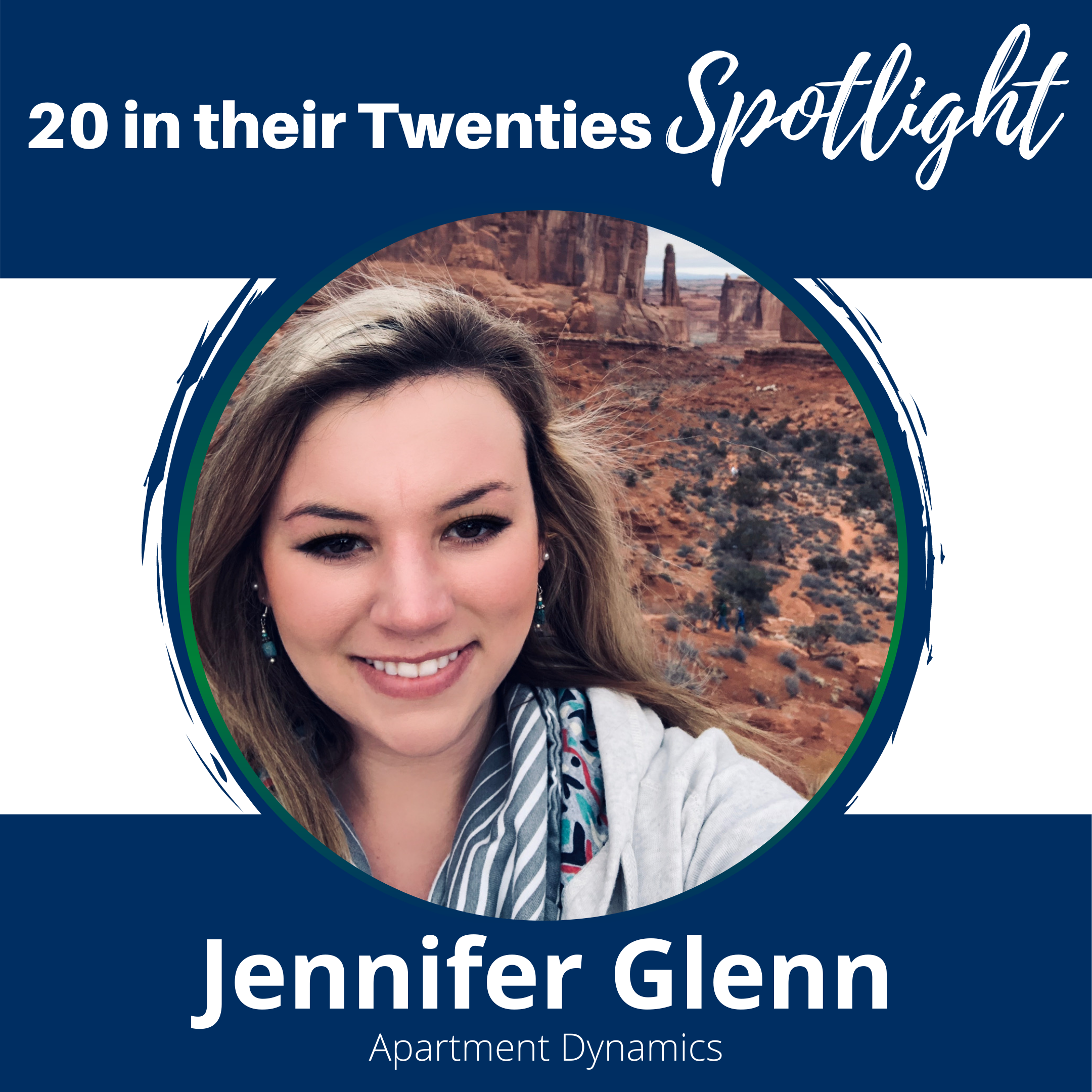 Name: Jennifer Glenn
Title: Property Manager
Company: Apartment Dynamics
Email: jglenn@aptdynamics.com
Local NC Affiliate: TAA

Jennifer is an AANC 20 in their Twenties 2020 scholarship recepeint who will be attending the AANC 2021 Conference for only $20!

Tell Us About Your Career.
My greatest achievement in my career was been managing 54 Station. Apartment Dynamics provided me with the opportunity to manage this struggling asset. 54 Station was a brand new property considered to be a failed lease up; it was leased at 40% and was over a year old. We were fighting an uphill battle leasing new units while also struggling to close expiring leases. The property had so much potential that required the right type of manager to see it. The property was 288 units with a team of 7, I was coming from a property less than half that size with a team of 3. There was a learning curve, but I quickly found my footing and was pleased to get our outreach marketing started, our social media and online marketing at optimal efficacy. I hand selected our team to ensure that we had the right people in place to turn our apartment complex into a neighborhood people were happy to come home to.

Anything else you would like to share:
I went to UNCG originally as an Art major, I have always loved making something out of nothing. Grabbing someone's attention from something I created, I have taken this interest and found ways to incorporate it into my everyday duties as a manager. Marketing and advertising is where I have thrived, creating intricate designs from something as simple as an Instagram post to more complex as brochures and website creation/design. I would like my ultimate career path to lead me to a Marketing Director, someone who can create a stir from an ad they saw online.