20 in their Twenties Scholarship
$20 Scholarship to attend the 2021 AANC Conference
May 24-26, 2021 l Raleigh, NC
---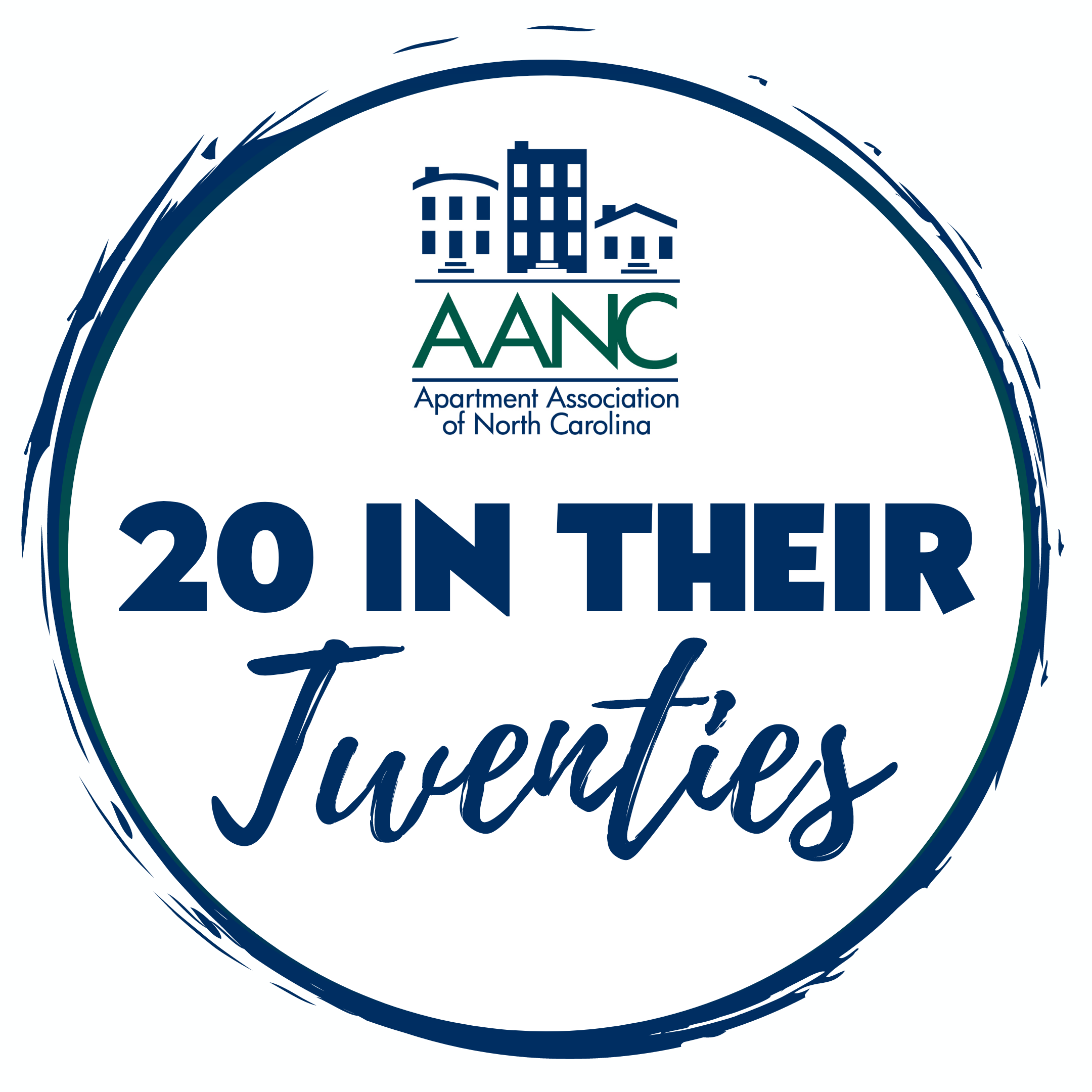 The 20 in their Twenties scholarship is for 20 people who are 29 years or younger
to attend the 2021 AANC Education & Legislative Conference for only $20!




Due to the 2020 Conference being canceled, the 2020 scholarship winners below will apply their scholarship to the 2021. This means there are 9 openings for 2021.
2020 Scholarship Recepients
Tricia Fields (Morganton Management)
Dana Fuller (Apartment Dynamics)
Jennifer Glenn (Apartment Dynamics)
Sarah Ikeya (Morganton Management)
Kelcey Jenkins (Ginkgo Residential)
Raheem Outlaw (Burkely Communities)
Britini Quatrone (A-Venture Management)
Paul Sidam (Ginkgo Residential)
Epiphany Smith (Blue Ridge Companies)
Brad Tarnowsky (Blue Ridge Companies)
Angelica Torres (Greystar)
APPLICATION WINDOW WILL OPEN IN EARLY 2021
---
Application Process:
Submit your application to AANC to complete the application process; click on the link above.
Applications will be accepted from January 11, 2021 through February 28, 2021.
Submit to kristin@aanconline.org no later than 11:59 PM on February 28, 2021.
Award Criteria:
Must be a member of at least 1 NC Affiliate
Must be 29 years or younger on May 24, 2021
Employed full time in the rental housing industry
Demonstration of leadership. Application must address three of the following areas:

Creative thinking and problem solving
Challenging the status quo
Leading a team or project to achieve a common goal
Elevating an industry network into business relationships
Effective communication
A positive role-model
Leadership in organizations
Award Benefits:
$20 Registration to 2021 AANC Education & Legislative Conference

On-site recognition at the event

Recognition on AANC Website, Social Media, Mobile App
Networking opportunities with AANC Leadership
Recognition in AANC E-Notes
Certificate to display
Selection Process:
Applications will be reviewed, and candidates selected by AANC's NextGen Committee
A maximum of 20 applicants will be selected each year
Individuals selected for the Class of 2021 will be notified via email no later than Friday, March 19, 2021
Applicants not selected will be notified via email no later than Friday, March 26, 2021
Candidates will be selected based on the following:

Content and Quality of video (30%)
Quality of overall written application (20%)
Innovative ideas (15%)
Demonstration of leadership (15%)
Career goal (10%)
References (10%)