Brrr! It's Cold In North Carolina - Resources for these freezing temps!
Date posted
January 4, 2018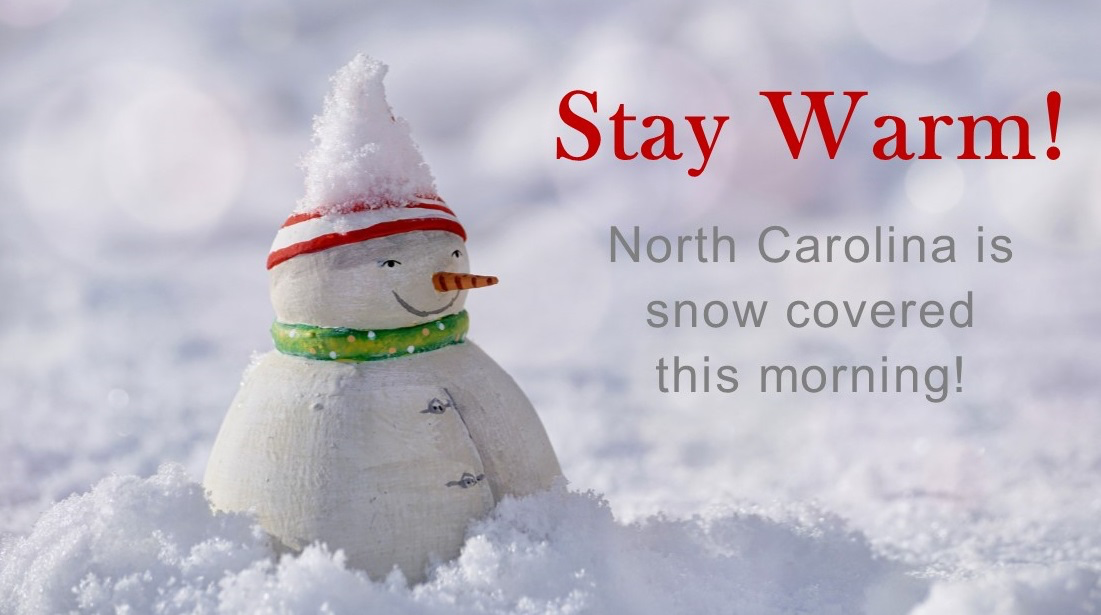 North Carolina Governor, Roy Cooper, declared a State of Emergency for North Carolina due to the winter storm that swept across the state. Snow totals being reported range from half-an-inch up to 8+ inches. Check out some of the resources shared in your area for winter weather:
Greater Charlotte Apartment Association - Freezing Weather Safety Tips
Triangle Apartment Association - Emergency Service Contractor Directory
National Apartment Association - Winter Storm Preparations
During this winter storm, the AANC Office will be closed with staff working remotely. We will respond to emails and phone calls as our schedule allows. We hope everyone stays warm and safe!