Sponsors, Exhibitors & Signage
May 16-18, 2022 | Raleigh Convention Center
Home REGISTER Schedule SESSIONS Speakers Sponsors INFO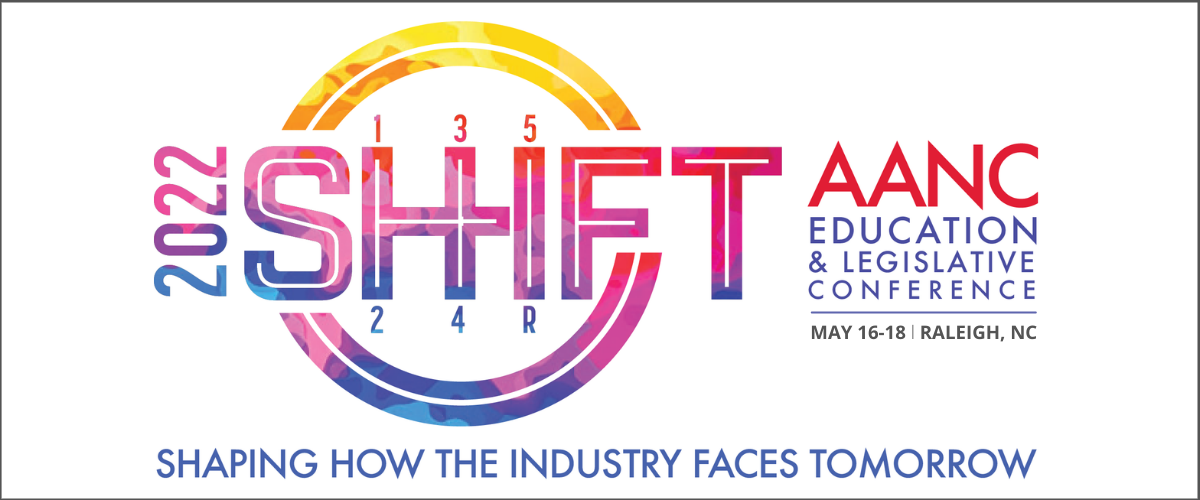 Get in front of your target audience at the 2022 AANC Education & Legislative Conference
through sponsoring, exhibiting, onsite signage...or all three!
Our statewide event will take place May 16-18, 2022 in Raleigh, NC, and has
historically brought together over 650 multifamily housing professionals.
NEW IN 2022
AANC will host its FIRST EVER stand-alone Trade Show: SHIFT Speedway during Conference!
The following sponsorships come with space at the Trade Show:
Conference, Presidential, Vice-Presidential, Congressional, WiFi, Name Badge, Event App
For sponsorships that

do not

come with a booth, one can be purchased for an additional $579.
To exhibit without a sponsorship, a booth can be purchased for $899 (limited availability).
NOTE: There is are two new sponsorships available: Event App Sponsor and Lobby Day Sponsor!
SHIFT SPEEDWAY TRADE SHOW HOURS
Tuesday, May 17, 2022

9:45 AM - 11:15 AM &
3:00 PM - 5:30 PM
I M P O R T A N T M E S S A G E F O R S U P P L I E R S
To be on the SHIFT Speedway Trade Show floor you must have an exhibt booth.
---
---
Questions? Email info@aanconline.org.