Sponsors, Exhibitors & Signage
May 16-18, 2022 | Raleigh Convention Center
HOME     Schedule  SESSIONS  Speakers   Sponsors  INFO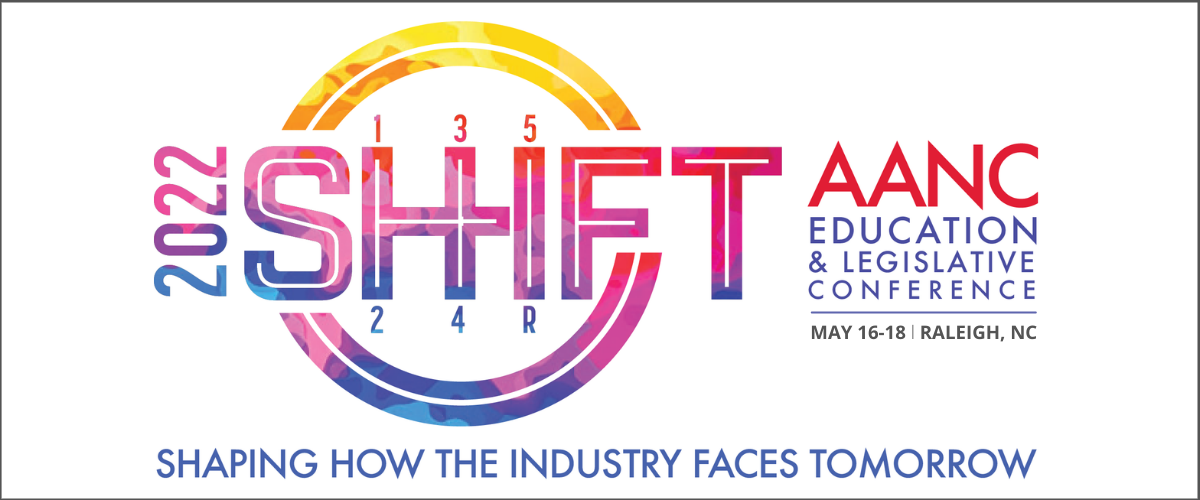 Get in front of your target audience at the 2022 AANC Education & Legislative Conference
through sponsoring, exhibiting, onsite signage...or all three!
Our statewide event will take place May 16-18, 2022 in Raleigh, NC, and has
historically brought together over 650 multifamily housing professionals.
NEW IN 2022!
 AANC will host its FIRST EVER stand-alone Trade Show: SHIFT Speedway during Conference!
The following sponsorships come with space at the Trade Show:
Conference, Presidential, Vice-Presidential, Congressional, WiFi, Name Badge, Event App
For sponsorships that

do not

come with a booth, one can be purchased for an additional $579. SOLD OUT!
To exhibit without a sponsorship, a booth can be purchased for $899 (limited availability). SOLD OUT!
THE
EXHIBIT BOOTHS
ON THE TRADE SHOW FLOOR
ARE SOLD OUT
I  M  P  O  R  T  A  N  T     M  E  S  S  A  G  E     F  O  R     S  U  P  P  L  I  E  R  S 
To be on the SHIFT Speedway Trade Show floor you must have an exhibit booth.
---
---
Questions? Email info@aanconline.org. 

2022 Affiliate Sponsors
2022 Conference Sponsors
2022 PRESIDENTIAL SPONSORS
2022 WIFI SPONSOR
2022 VICE-PRESIDENTIAL SPONSORS
2022 Event App Sponsors
2022 Premium Recharge Lounge Sponsor
2022 Name Badge Sponsor
2022 PHOTO BOOTH SPONSOR
2022 Congressional Sponsors
2022 2nd Floor Recharge Lounge Sponsor
2022 Lanyard Sponsor
2022 Legislative Sponsors
2022 BREAK SERVICE SPONSOR
2022 MEAL SPONSORS
2022 Patron Sponsors
2022 Exhibitors