Conference Speakers
May 16-18, 2022 | Raleigh Convention Center
Home Schedule SESSIONS Speakers Sponsors INFO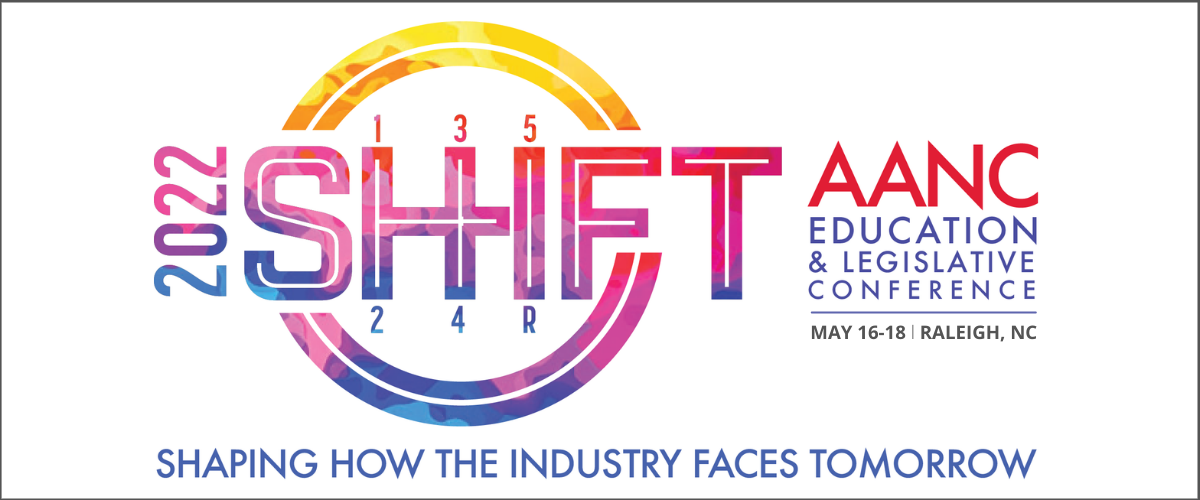 KEYNOTE SPEAKERS
Opening Keynote: Dr. David M. Arrington
David's mission is to impact an entire generation of leaders. He's the principal of Arrington Coaching and a sought-after executive coach, speaker, author, and facilitator. He partners with C-level executives and their leadership teams to increase accountability, clarity, and focus. He has worked with leaders in many industries, from all levels of government, medical, legal, real estate, non-profit, communications, technology, ship building, construction, software, to name a few. His highly-rated leadership courses provide leaders at all levels with the skills needed to lead in today's rapidly changing workplace. He is the author of Promotable: How to Demonstrate Your Value, Highlight Your Potential & Land Your Next Promotion which was an Amazon #1 bestseller in multiple categories. You can find out more about Dr. Arrington and Arrington Coaching at ArringtonCoaching.com.
Closing Keynote: Dr. Debbie Phillips
Debbie is President of The Quadrillion, an internationally recognized real estate consulting firm. With a career spanning more than 34 years with experience in diverse property types, Debbie serves a real estate advisor, as an adjunct professor, speaker, career coach and nationally acclaimed author. Debbie earned a Masters of Science degree from The University of Georgia where her research focused on Seniors Housing and she received her Ph.D. from Georgia Institute of Technology as her doctoral thesis produced an Employee Engagement Model for the Multifamily Housing Industry. Debbie's current research emphasizes talent, workforce initiatives and leadership development.
---
BREAKOUT SESSION SPEAKERS
Nicole Bernard
Nicole is the mother of four children, author of A War Against the Cowbird, and host of the Red X Podcast. She served the anti-trafficking organization, Transforming Hope, for four years and worked in a variety of advocacy, service and behavioral research positions before founding Shield NC. She also serves on the boards of Esther International, and the North Carolina Coalition Against Human Trafficking.
Geoffery Brooks
Geoff Brooks currently serves as a Housing Specialist with Roof Above (formerly known as The Men's Shelter of Charlotte and Urban Ministries Center). Geoff has a passion to serve and impact the community through engagement and collaborations. In his current role, he works side-by-side with property managers to secure housing for those that are facing homelessness. He has over 14 years of experience building partnerships and effecting change within housing. He has done so with multiple agencies including Lutheran Services Carolinas (Charlotte Housing Authority Hope 6 Grant), North Carolina Department of Human Services and Roof Above. Throughout his work he has joined forces with multiple community agencies to carryout housing initiatives and philosophies all for the betterment of the community. He understands that working together with other community entities is key in effecting long-term change. Geoff holds a BS in Community Health from Johnson C. Smith University.
Jamie Clary-Cruz
Jamie is an expert in multifamily operations with more than 13 years of property management experience in multiple markets across the country. She has managed a variety of assets including LIHTC properties, renovations, and new construction. Jamie is presently overseeing a portfolio of value-add properties in Charlotte, NC. Her passion for training, landlord-tenant law, and the availability of naturally occurring affordable housing (NOAH) come through clearly in her management style and leadership. Jamie engages with Apartment Associations wherever she goes and is currently active in the Greater Charlotte Apartment Association on the Government Affairs Committee and Member Committee. Jamie is also a member of the Apartment Association of North Carolina's Government Affairs Committee and Education Committee where she actively supports the AANC's legislative efforts and helps to plan statewide educational opportunities and the annual conference.
Chiccorra Connor
Voted 'One of the Most Influential Woman of 2020', Chiccorra continues to make a remarkable impact on the multifamily industry, her local community, and the nation at large. She is driven by the simple yet heart-felt desire to be a light for change. Chiccorra has been in the multifamily industry over 20 years and is the CEO and Founder of Occupancy Heroes Incorporated. She serves on various NAAEI committees, is a notable trainer, and helps owners increase revenue nationwide. Her apprenticeship program has trained and employed nearly 600 people since 2018. Chiccorra is a strong advocate for diversity and inclusion and champions affordable housing. The NAA views Chiccorra as a source of knowledge. Chiccorra was one of 100 entrepreneurs from across the country, invited to The White House to advocate for minority entrepreneurship.

Victoria Cowart
Victoria Cowart is the Director of Education and Outreach at PetScreening. She has enjoyed more than thirty years in property management beginning the journey as a Leasing Agent and continuing through management to managing multiple communities and then different portfolios of communities. Victoria is also an industry leader having served in leadership roles in the Charleston, the South Carolina, and the National Apartment Associations. She has chaired three committees for the NAA, is currently serving as its Legislative Committee Vice Chair and serves as a Region IV Vice President as well. Victoria teaches and engages in public service through the Lowcountry Hope Center, the Susan G Komen Foundation, her church, and the Carolina Youth Development Center.


Kristi Fickert
Kristi is Vice President of Enterprise Growth at Realync, where she helps brands communicate through DIY video. She has 21 years of real estate experience and has held roles in leasing, training, recruitment, sales and marketing. Kristi has a knack for applying innovative technology to marketing, without losing the personal touch that the industry was built upon. Kristi has a proven background in employee development and has mentored hundreds of associates to success. She instructs for apartment associations across the country, has presented for Multifamily Insiders, the Apartment Innovation and Marketing Conference, NAA, Urban Land Institute, Commercial Real Estate Women, The Cincinnati Reds and many more. In addition, she has regularly been featured in Units Magazine and is an elected City Councilwoman in her hometown.


Chris King-Dye
Chris has over 25 years of experience in facilities and property management, promoted through maintenance technician, Service Manager and National Training Manager into his current role as a Regional Maintenance Manager. His diverse history includes MI, OH, CA and CO, working with small privately owned companies, large national REITS and higher education institutions. Chris's greatest passion is helping individuals and organizations reach their full potential and goals in facilities maintenance, through both technical skill development and soft skill education. Chris has an MBA in Facilities Management. He has proudly served on the Boards of Directors for the local PMAMM, the state PMAM and on association committees. Chris is committed to serving apartment associations throughout the country with their educational events.


Amy Kosnikowski Dilisio
Amy is a proven leader in sales, leasing, management and the marketing of real estate assets across the country. In 1990 she began her career onsite as a leasing professional advancing quickly to Director of Marketing & Training. Based out of Charlotte, NC, Amy is a national speaker and industry educator, who in 2005 launched her education and consulting firm, Quintessential Marketing & Training. Amy is a popular speaker at national, state and regional apartment associations where she gladly shares her knowledge and experience in leasing, marketing and leadership with all to improve performance and enhance results. As a member of the faculty of the NAAEI, along with having recently served on the NAA Education Advisory Board, Amy continues to strive to broaden industry strength and skill through professional development and challenging the status quo.


Elizabeth Kurtz
Elizabeth Kurtz brings her 17 years in multi-family property management, and her passion for issues surrounding poverty and homelessness, to her job. Elizabeth and her team serve as the point-of-contact between the families served by Charlotte Family Housing (CFH) and CFH's housing provider partners. Elizabeth is actively involved with issues of housing affordability in Charlotte, serving on multiple committees in the community. She previously chaired the Greater Charlotte Apartment Association Committee on Workforce and Affordable Housing.
Ashley Lawrence - Miss Wheelchair South Carolina USA
For 37 years Ashley Lawrence has worked full-time, enjoyed walks outdoors, drove myself anywhere I wanted to go, and never had a thought that any of that would change. Then, one day it did. Accidents happen, and sometimes they can be life changing. I had one of those accidents. I had an injury that damaged nerves in my spine. Surgery and several procedures later, the damage was unable to be repaired. Test after test confirmed that my nerve damage and loss of mobility was permanent. That was extremely hard to hear. I had to learn how to function in new ways. Things I never noticed before, now affect me, such as access to buildings, bathrooms, sidewalks, parking, and so much more. Physical disability is something that can happen to anyone at any time. Let's all work together to make our world a more inclusive place, for everyone.

Chris Loebsack
Chris is the founder and Managing Partner of the law firm Loebsack & Brownlee, PLLC. He is a 1996 graduate of Duke University School of Law (J.D.) and a 1993 graduate of Clemson University (B.S.). Chris spent the first 22 years after law school with the firm of Caudle & Spears, but in June 2019, he left and became an Of Counsel attorney with the firm of Brownlee, Whitlow & Praet. In 2009, Chris was named to the NC Super Lawyers' "Rising Stars" list for his Business Litigation work, and in 2011, he again made the "Rising Stars" list in the area of Construction Litigation. In 2013, Chris was named a member of North Carolina's "Legal Elite" by Business NC magazine in the area of Business Litigation. In 2016, Chris was again named to the NC Super Lawyers list in the area of Business Litigation, In 2017 through 2021, he has been honored to make the list in the area of General Litigation.

Mindy McCorkle
Mindy has 30+ years of operations and leadership experience in restaurant operations and property management. She's held just about every role in those industries, from front-line roles to executive positions, has served on numerous boards, and countless volunteer committees. She has won many awards and is seen as a mentor by many. As the owner of Enhancement Talent Development, LLC, her mission is to enhance the talent and performance of teams through exceptional learning experiences and unique coaching strategies while motivating individuals to explore greater self-fulfillment, higher self-awareness, and transformational thinking. Mindy brings a unique authenticity to every presentation and shares ingenious insight from her experiences.



Andy Meador
Andy is Vice President and Director of Capital Projects with McDowell Properties, a real estate investment firm based in Plano, Texas. McDowell Properties acquires and repositions multifamily investments across the country. Meador started his multifamily career in the mid-1980s as a groundskeeper and worked his way to numerous maintenance positions including maintenance director and trainer. He has spent 32 years studying the habits of maintenance teams and knows the challenges they face every day. He is a faculty member of the NAAEI; a Certified Pool Operator Instructor for the National Swimming Pool Foundation; a proctor for the CFC certification exam; and an instructor for portions of the NAAEI CAPS and CAM designation programs. He is a past president of the Triangle Apartment Association and has served on the AANC Board of Directors.


Megan Orser
Smart Chick Megan, brought to you by Smart Apartment Solutions encompasses over 23 years of industry experience and three decades of generational perspective in Multifamily. With a degree in Marketing & Communications from the University of Michigan, Megan also carries accreditations such as the HCCP, CALP, and is the 2020 NAA Excel recipient of the Certified Apartment Leasing Professional of the Year award! Megan is the daughter of owner and Broker Smart Girl Dawn Ford, CPM, HCCP, AFT and together with her succession business partner and CFO Smart Guy Cal, they oversee operations for Smart Apartment Solutions, a service provider and Smart Moves LLC, their Property Management Company specializing in fee-managed Residential and Commercial properties.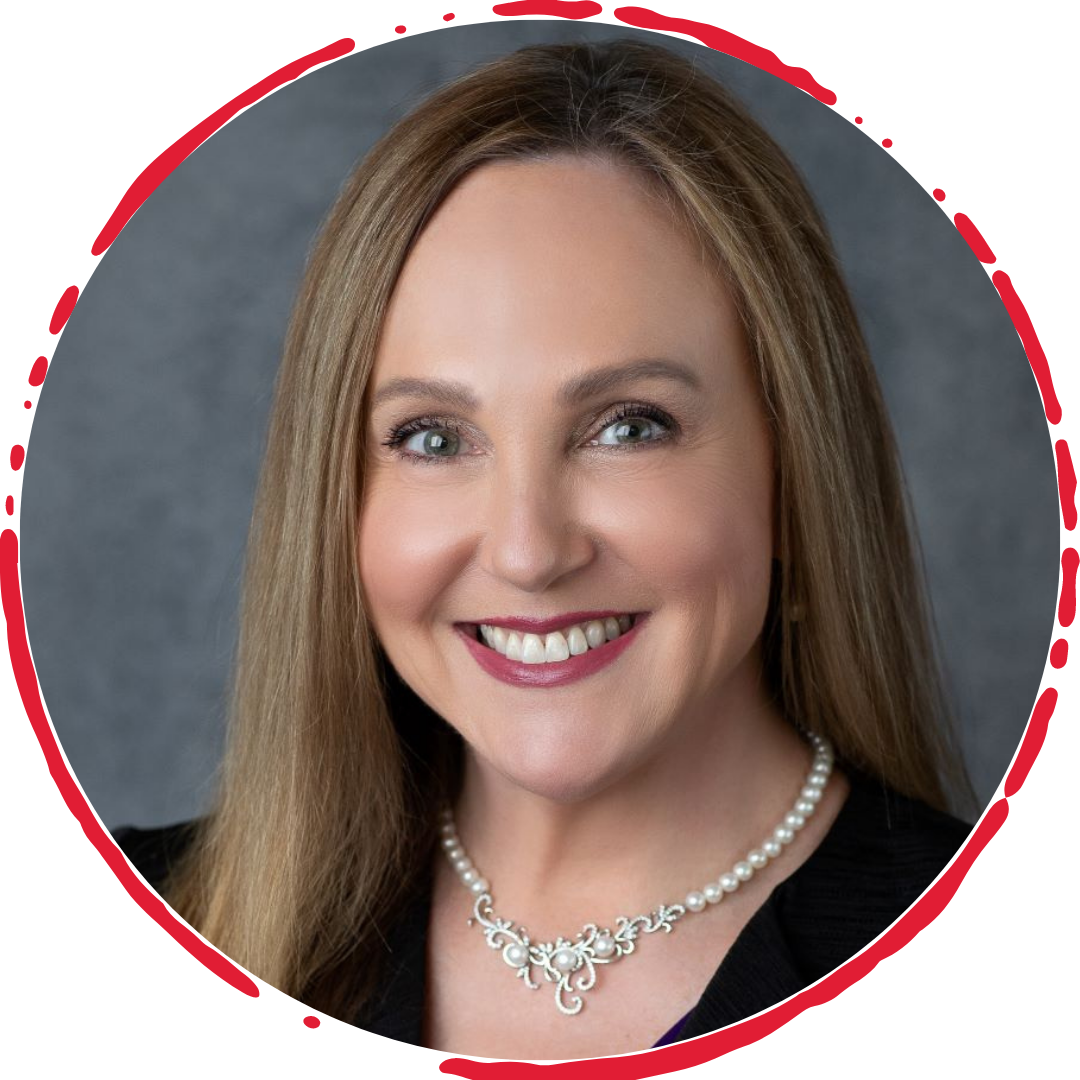 Rebecca Rosario
Rebecca Rosario, CALP, CAM, NAAEI is President of Full House Marketing, Inc., based in Durham, N.C., Founder of Diversity-Connection, and an ApartMentor. She is a nationally recognized speaker and facilitator, sharing her 30 years of multifamily experience "from boots on the ground to the C-suite" through a variety of leasing, marketing, sales, training, and talent acquisition roles. In addition to presenting for local and state apartment associations, Rebecca is a recurrent presenter for The National Apartment Association's Apartmentalize Conference. Earning certifications in Advance Instructional Design and Creative Training Techniques further ignited Rebecca's passion for talent development; resulting in over 24 self-authored programs to date. Her volunteer contributions include committee and board of directors positions at the local, state and national levels, along with numerous non profit philanthropic endeavors. Recent Acknowledgements include induction into the 2021 AANC Hall of Fame, and 2021 Globe St. Woman of Influence.


Nicole Salmieri
Nicole is an innovative and proactive Multifamily Executive who brings over 20 years of experience in property operations, leadership, client relations, and implementing business verticals to enhance organizational performance. Vast knowledge in creating efficient systems and effective procedures to improve an organization's operating platform by executing cross-functional departmentalization, while driving financial performance. Specializing in the tactical operations of under-performing assets, by designing unique operations and marketing procedures for national implementation in affordable, market rate and military housing. Frequent national speaker at industry events, educating attendees on operational topics: technology advancements, revenue generation, online reputation management, the customer experience, and social media influence.


Beth Silverman
Beth is a senior practitioner and thought leader at the intersections of social impact, urban planning, and real estate development. Beth's 15-year career includes leadership roles in the private, public, and nonprofit sectors focused on building equitable and resilient communities. Since 2018, Beth has served as the founding Executive Director of Lotus Campaign, a nonprofit start-up that tackles homelessness by engaging the real estate sector as a partner in the solution. Under Beth's leadership, Lotus developed 14 partnerships with nonprofits, landlords and funders to house 300 individuals at an annual cost of less than $800 per person and received an honorable mention in Fast Company's 2020 World Changing Ideas competition. Beth is a member of the Urban Land Institute and serves on the board of the Petersburgh CDC.


Kena Sims
Kena joined Carlisle Residential Properties as Vice President of Operations in 2017. Prior to joining Carlisle, she served as an Area VP at RAM Partners for 16 years. Kena brings extensive knowledge and experience with over 23 years of multifamily experience. She has developed a series of best practices that delivers high-quality results by aligning corporate apartment management practices with underline business goals; resulting in substantial improvement within the entire company's portfolio. One of Kena's key accomplishments is safeguarding the company's and client's financials to ensure business objectives are achieved. Kena has received numerous awards: Property Manager of The Year, Leadership of The Year, Outstanding Achievement of The Year, TAA Best NOI turn around, Area Vice President of The Month, and most recently, PTAA Corporate Professional of the Year.



Lia Nichole Smith
Lia Nichole is the SVP of Education and Performance for SatisFacts and ApartmentRatings. She is a published author and an active member of the Atlanta Apartment Association's Education Committee. Lia has presented at industry events on topics related to affordable, conventional, and tax credit communities. Lia has proven experience in solving reputation management and other industry-related challenges for conventional, affordable, student, military and senior communities. What Lia has found to be synonymous with all of them is value, quality and service, things every resident deserves. She is a highly sought after international speaker due to her ability to bring together data driven analytics and effective storytelling.



Melissa D. White
Melissa, coined "The Activator" by clients and audiences, has an undeniable ability to activate a room and has an indelible way of tapping in to bring out the best part of YOU! She is a highly coveted National Speaker, Sales and Marketing Strategist, Radio Host and Social entrepreneur. As a National Speaker and Trainer, Melissa is a reputable thought leader in the areas of sales and marketing strategies, sales training, learning and development, leadership, and public speaking. She has worked with and been certified by the Dale Carnegie Leadership Institute and holds a bachelors and masters degree in Business Management among many leadership and marketing certifications. She has also published various articles on such topics in numerous trade publications and delivered guest lectures at the University of Georgia, Georgia Piedmont College and Drexel University.


Todd Whitlow
Todd is a partner with Brownlee Whitlow & Praet, PLLC, where he has been representing members of the multi-family industry for over a decade. Todd sits on the National Apartment Association Legislative and Education Institute Curriculum Development Committees, along with the Apartment Association of North Carolina Government Affairs Committee. Todd is a faculty member of the NAAEI. Todd attended the University of North Carolina at Chapel Hill for his undergraduate studies before attending Campbell University for law school where he graduated with honors. Todd heads up the firms property and community management division which includes all aspects of landlord representation from resolving and litigating resident disputes, such as Fair Housing matters, to contract negotiations and drafting in both North Carolina, South Carolina and Georgia.
Scott Wilkerson
Scott leads all acquisition and investment activities for Ginkgo Residential. His experience in the multifamily industry spans more than 35 years, primarily with BNP Residential Properties. Scott is licensed in NC as a Certified Public Accountant and is also a licensed real estate broker. He has served on the Board of Directors of the National Multifamily Housing Council and the National Apartment Association, for which he also served as a Regional VP. He is a member of the National Apartment Association's Budget and Finance Committee and Operations Committee and previously chaired the group's Green Housing Task Force. He is also a past President of both AANC and GCAA and currently serves on several committees including the AANC Regulatory Committee and the GCAA Government Affairs and Green Committees. He also serves as Chair of the AANC Housing Affordability Committee.
Rita Zepeda
Rita Zepeda serves as the Regional Vice President for PRG Real Estate Management, Inc. She is responsible for providing strategic leadership and overseeing all administrative, management, and fiscal operations within her assigned portfolio of properties on NC and VA. Ms. Zepeda is an Honors Graduate from UNC-Chapel Hill, a graduate of the National Apartment Association Leadership Lyceum, and a graduate of the NC Triangle Apartment Association (TAA) Leadership of Excellence Program. Rita is a Certified Property Manager® (CPM®) and is an Accredited Residential Manager® (ARM®) through IREM. In addition, she earned the Certified Apartment Portfolio Supervisor (CAPS) and Certified Apartment Manager (CAM) designations through the NAAEI. Rita has served for over nine years in various roles at TAA, including as Vice President of the Board of Directors. Currently, she serves as the President for the Board of Directors of IREM Chapter 105- Greater Raleigh-Durham.
---
Questions? Email info@aanconline.org.