Organization Overview
The Greystar business model is unique in its ability to own, operate, and develop collegiate, multifamily, corporate, and senior housing across the globe. Building a global platform with a local presence, Greystar continues to expand its geographic reach around the world, bringing a globally interconnected professional rental housing platform and industry funded with institutional capital to countries where the sector does not yet exist.

Property Management
With over 794,000 multifamily units and student beds under management globally, Greystar provides a wealth of experience in managing all product types and servicing a diverse investor group.

Investment Management
With vast experience and an international investment strategy, our team possesses a combination of local market expertise and the ability to leverage relationships into investment opportunities, resulting in assets under management of $62 billion.

Development and Construction Services
With a global development strategy and track record of more than $25 billion of sponsored multifamily projects in the US, the fully integrated Greystar operating platform provides professional guidance from concept to completion.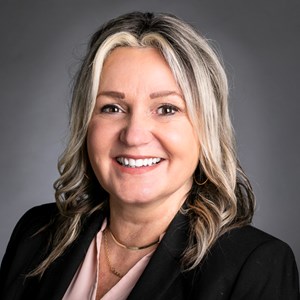 Lisa Taylor
Amy Ritchy
Regional Manager
Angel Oliver
Regional Manager
Avant at Steele Creek - 1
Brian Cappel
Administrative
Brynne Peckham
Marketing Associate
Chloe Griffin
Senior Marketing Associate
Christen Wilson
Marketing Manager
Christian Bernatavitz
Marketing Associate
Christopher Smith
senior director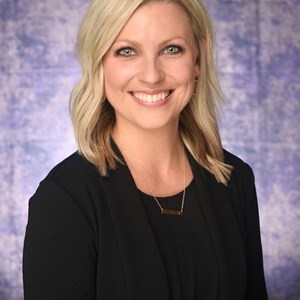 Dana Mazuchowski
Real Estate Associate
Darla albumhuntersvillemgr@grey
Derek Tarrant
Regional Property Manager
Erin Hurley
Assistant Property Manager
Genna Walker
Assistant Community Manager/Operations Team
Jaimie Lemon
Marketing Manager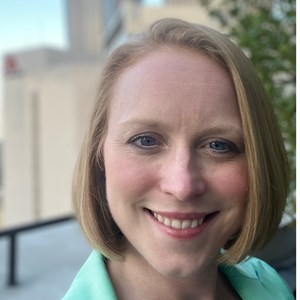 Jamie Kopczynski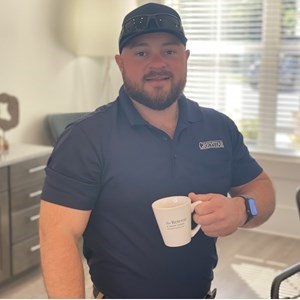 Jordan Webb
Kalien McDole
Regional/District Manager

Karen Green
Sr Regional Property Manager
Kelli Jones
Regional Manager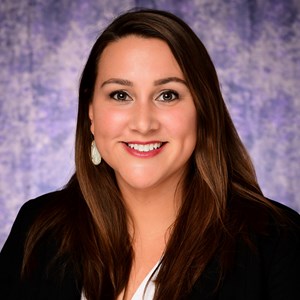 Kelli Lea
Regional Property Manager
Kerrington Keyes
Marketing Associate
KerryAnn Ash
Management Coordinator
Kevin Carlson
Regional Maintenance Manager
Kiera Brown
Marketing Associate
Leila Mathers
Regional Manager
Leisa Crawford
Regional Manager
Mark Mazzotta
Regional Property Manager
Megan Dominik
Community Manager
Megan Lord-Harvey
Regional Marketer
Natasha Brehm
Senior Regional Manager
NIcole Apps
Marketing/Training Professional
Rob Coleman
Director of Real Estate
Robert Coleman
Director Real Estate
Sarah Zimmerman
Management Coordinator
Stacey Adams
Director of Marketing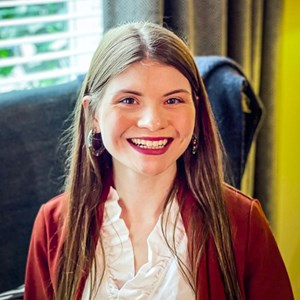 Sydney Brown
Leasing Manager
Tom Dexter
Operations Manager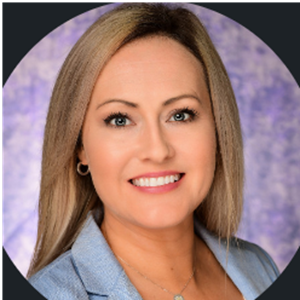 Traci Rando
Regional Manager
Tyler Whitt
Leasing Professional
Valerie Crenshaw
Leasing Professional 1010 Dilworth
Charlotte, NC 30SixNoDa 400H 403 West 511 Faye
Raleigh, North Carolina 810 Ninth Street
Durham, North Carolina Abode at Geneva
Fuquay-Varina, North Carolina Abode at Parkside Abode Kerr Ridge Abode Reid's Cove Alexan Mill District Altitude Anderson Flats
Raleigh, North Carolina Arboretum
Charlotte, North Carolina Artisan at Brightleaf
Durham, North Carolina Ascent Uptown
Charlotte, North Carolina Ashby at Twin Lakes Ashton South End
Charlotte, NC Autumn Woods
Carborro, North Carolina Avana Avebury
Charlotte, NC Avana Landing
Mooresville, NC Avana on Broad
Durham, North Carolina Avant Steele Creek
Charlotte, NC Beckon Apartments Bridgeport Apartments
Raleigh, North Carolina Broadstone Ayrsley Broadstone Oak CIty Broadstone Optimist Park Broadstone Trailside
Morrisville, North Carolina Cameron Court Apartments
Raleigh, North Carolina Candour House
Durham, North Carolina Cary Greens at Preston
Cary, North Carolina Centric Gateway
Charlotte, NC Circa Uptown
Charlotte, NC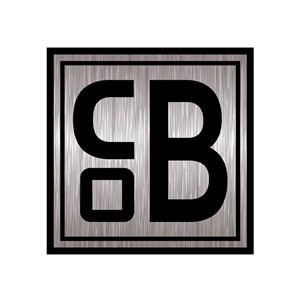 City Block Apartments
Wilmington, NC Collins Crossing Concord
Raleigh, North Carolina Cortland Cary
Cary, North Carolina Courtney Ridge Apartments
Charlotte, NC District Lofts
Morrisville, North Carolina Elan City Center
Raleigh, North Carolina Elan Indian Trail Elan Research Park Element at Barclay Phase II
Wilmington, NC Element Barclay
Wilmington, NC Element Barclay Station
Wilmington, North Carolina Elizabeth Square
Charlotte, NC Ello House Emma Wells Encore at Heritage
Wake Forest, North Carolina Encore at the Park
Durham, North Carolina Everly on 401 Garrett West
Durham, North Carolina Griffin Weston Haven at Patterson Place
Durham, North Carolina Headwaters at Autumn Hall Apartments
Wilmington, NC Jackey's Ridge
Leland, North Carolina Jones Grant Urban Flats
Raleigh, North Carolina Junction Six Forks
Raleigh, North Carolina Kelby Farms LakeHouse on Wylie Legacy at Wakefield
Raleigh, North Carolina Leigh House Apartments
Raleigh, NC Level at 401
Raleigh, North Carolina Liberty Warehouse
Durham, North Carolina M Station
Charlotte, North Carolina Marlowe Lake Boone
Raleigh, North Carolina Midtown Green Apartments
Raleigh, North Carolina Millhouse Morgan Reserve
Chapel Hill, North Carolina Mosaic South End
Charlotte, NC Nate Lambert NoDa Wandry North Forest NorthCity 6
Raleigh, North Carolina NOVEL Cary Novel University Place Oberlin Court Apartments
Raleigh, North Carolina Overlook at River Place
Wilmington, NC Overture Cary Overture Centennial
Raleigh, North Carolina Overture Chapel Hill Overture Cotswold
Charlotte, NC Overture Crabtree
Raleigh, North Carolina Overture Providence
Charlotte, NC Pace at Holding Village Parkside Place Apartments
Cary, North Carolina Patriots Pointe
Hillsborough, North Carolina Prose New Hope Queen City Townes Regent Place Republic Flats
Durham, North Carolina Residence at SouthPark, The
Charlotte, North Carolina Residences at Shiloh Crossing Retreat at Arden Farms River Mill Lofts River Oaks Landing Riverwood Apartments
Wilmington, NC Sailboat Bay Apartments
Raleigh, North Carolina Savoy Apartments Silo Ridge
Wilmington, North Carolina SkyHouse Uptown
Charlotte, NC Solis Hills The Artreaux The Banks at Rivergate The Columns at Wakefield
Raleigh, North Carolina The Court at Redstone The Dakota
Raleigh, North Carolina The Dillon Apartments
Raleigh, North Carolina The Easley The Franklin at Crossroads
Raleigh, North Carolina The Gramercy
Raleigh, North Carolina The Joinery The Lindley at Grove 98 The Madison at Adams Farm
Greensboro, North Carolina The Manor at Weston
Morrisville, North Carolina The Mill The Morgan at Chapel Hill The Peak at Nichols Plaza The Prospect The Vinoy at Innovation Park
Charlotte, NC The Winston Tradition at Stonewater
Cary, North Carolina Tryon Place Apartments Union Chapel Hill University Towers Verde Vista
Asheville, NC Wakefield Glen
Raleigh, NC Wayford at Innovation Park Whetstone Apartments
Durham, North Carolina Whitehall Parc
Charlotte, NC Windsor at Tryon Village
Cary, North Carolina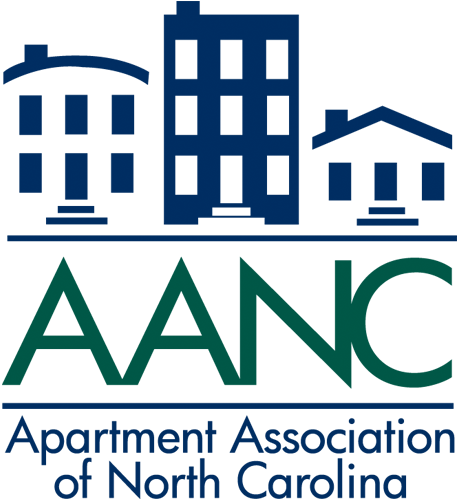 Management Company/Owner/IRO
---