Member Highlight: Jennifer Pittman
Jennifer Pittman
Chief Operating Officer at A-Venture Management
---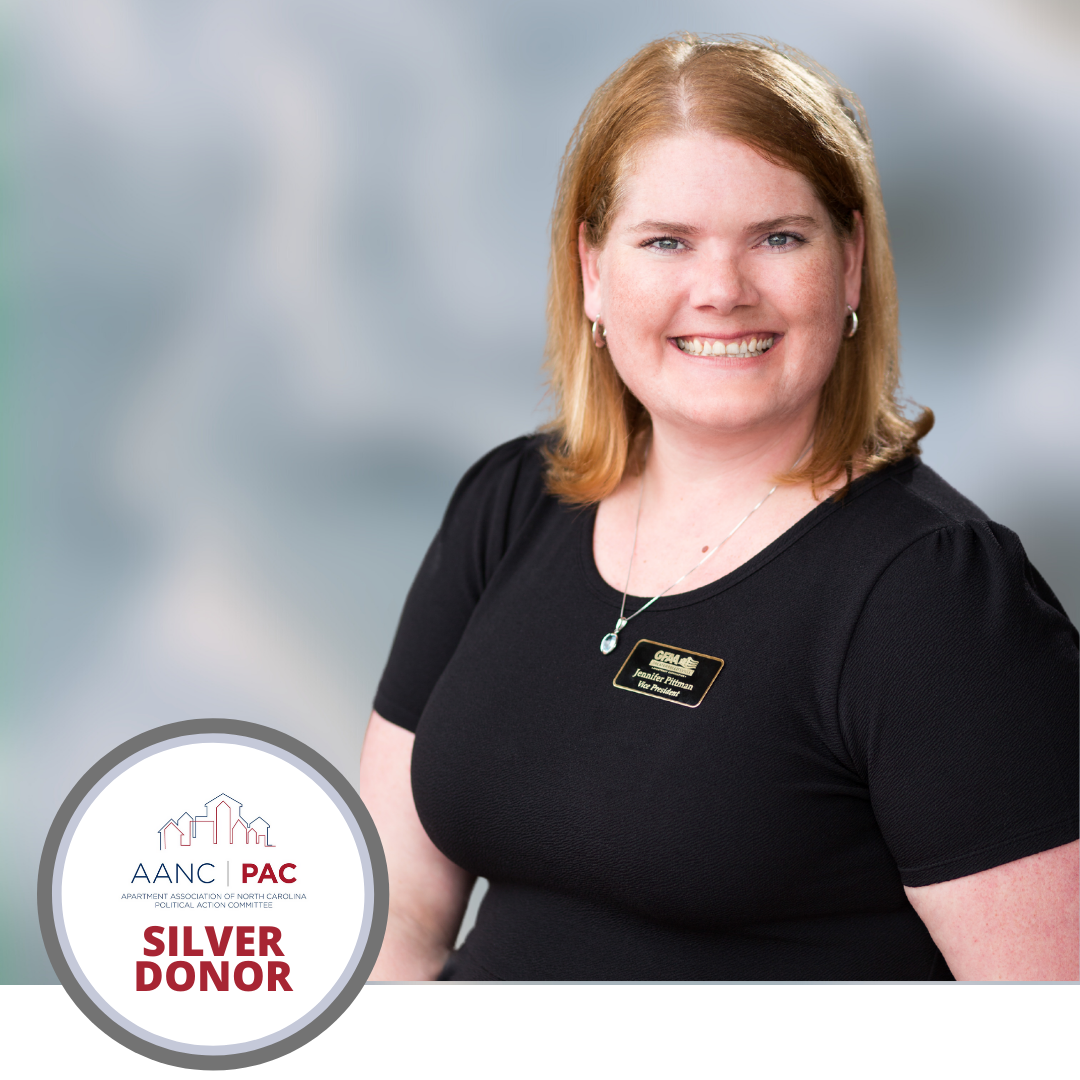 After jobs in laser hair removal and spray tans, Jennifer Pittman stumbled into the apartment industry eager for a change – and she certainly found one. She started out calling the VP of A-Venture Management for about four months before being brought on as an Assistant Manager in December 2012, and hasn't looked back (or left the company) since. 
Now 10 years later, Jennifer is the Chief Operating Officer and oversees the company-wide portfolio, mentors and guides employees, sources new projects and works with maintenance supervisors. Despite her executive position, Jennifer is onsite everyday, sharing a smile with everyone she encounters and ensuring their award-winning properties and staff members are in good shape.
Since Jennifer found her place in life, she's made it her mission to educate others on the opportunities within the apartment industry. In 2016, Jennifer was asked to join the Education Committee at the Greater Fayetteville Apartment Association, where she was exposed to a wide group of people and saw the behind-the-scenes operations. She has been instrumental in educating young (and older) leaders on the ins and outs of multifamily, building education plans, going to events, learning about the legal and legislative process, and gathering a wealth of experience across specialties, including accounting, leasing, HR, resident events and sales.
Jennifer has worn many hats, but one she is most proud of is her passion for developing future leaders. She describes the three types of leaders – a leader who screams at you, a leader who does nothing and watches you fail, and a leader who stands by you and helps you understand your mistakes. She's chosen to be the latter everyday. All you have to do is strive to learn and ask for help when you need it. Everyone makes mistakes, but those turn into growth.
Jennifer has obtained her Certified Apartment Manager (CAM) and Certified Apartment Portfolio Supervisor (CAPS) licenses. She is active within her local and state apartment associations, serving as President of the Greater Fayetteville Apartment Association, in addition to her work with the Education Committee. Jennifer also recently graduated from the Apartment Association of North Carolina's Leadership Lyceum class, where she developed her leadership skills both professionally and personally.
When she's not hard at work, Jennifer loves spending her days at the beach (and considers herself a "land mermaid"), making homemade wreaths, antiquing with her family or playing with her greatest joy in life, her 11-pound Chihuahua.