AANC E-Notes: 2022 1st Quarter Issue

IN THIS ISSUE: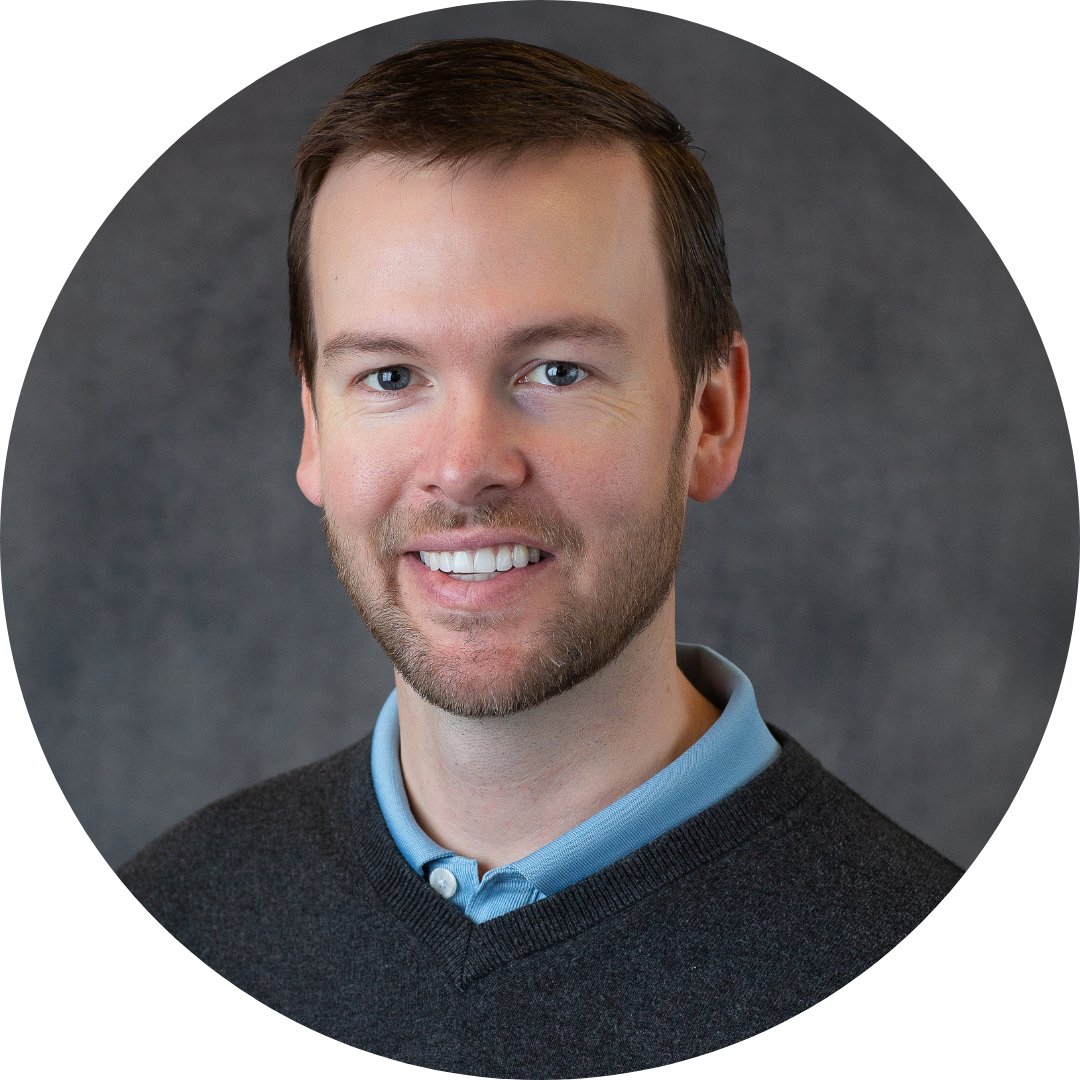 I hope everyone's year is off to a great start! Between the incredible positives we've experienced as an industry (rising rents, increased occupancies, record valuations) and the uncertainty surrounding the pandemic (Omicron, supply chain disruptions, inflation), the last several months have been a bit of a roller coaster ride. As we work our way into the new year, though, it's starting to feel like the world may be settling into its "new norm." And while we all know that global circumstances can change at any time, there seems to be a general, underlying optimism amongst those in our business. Personally, I am encouraged about the direction of our Association, and look forward to seeing what we are able to accomplish this year.
 

On that note, I'd like to take this opportunity to introduce the newest members of the AANC Board:
 
Michelle O'Brien | RKW Residential | GCAA Representative
Deidre Wilson | Blue Ridge Companies | GCAA Representative
Bethany Lykins | BSC Holdings | AAWNC Representative
Karen Spaid | Cushman Wakefield | WAA Representative
Betsy Kirkpatrick | BG Multifamily | State Suppliers Council
 
I'd also like to welcome new committee leaders whose work in their respective committees will be essential in helping us achieve our objectives as an organization. 
 
Membership Committee Vice-Chair: Elizabeth Riley | The Liberty Group
DE&I Committee Chair: Rebecca Rosario | Full House Marketing
State Suppliers Council Vice-Chair: Leah Vinansky | Powerhouse
 
If you do not currently serve on one of the AANC committees I'd encourage you to sign up, as that is where the most impact can be had in our efforts to accomplish the association's goals.
 
Lastly, if you haven't already done so, please register for the 2022 AANC Education & Legislative Conference which will be held May 16-18 at the Raleigh Convention Center.  This is our first major live event since 2019, and we are so excited about being able to come together to see everyone in person.
Jennings
Jennings Snider l SYNCO Properties
AANC President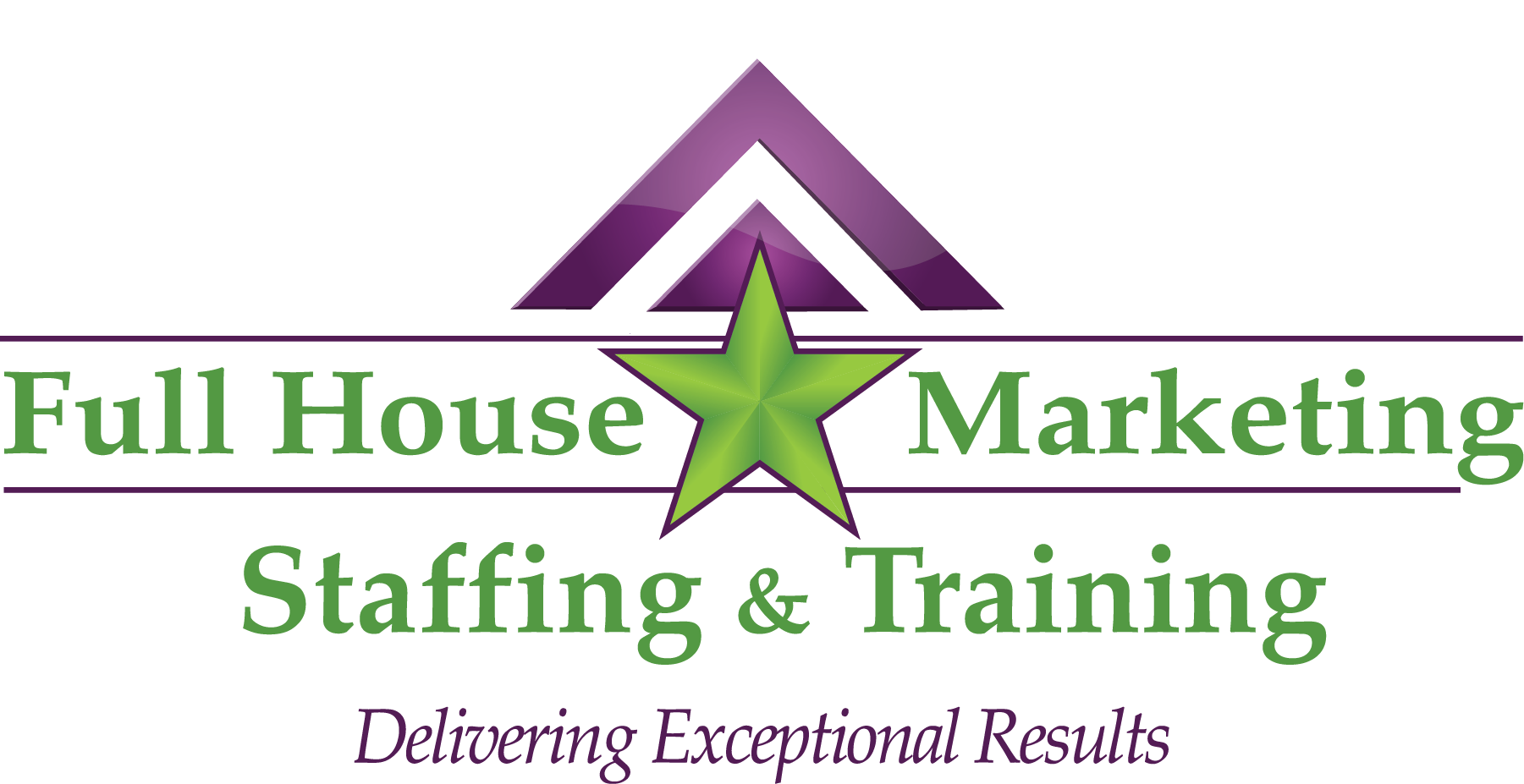 Full House Marketing® is more than just marketing; we partner to help you achieve full occupancy at your apartment community, full staff of on-site and corporate team members, along with fully trained talent at every level of your organization. Our services include temp, temp-to hire, direct hire, lease up, marketing and training services. As the longest standing apartment staffing provider in N.C., Full House Marketing was founded by national industry educator and visionary, Rebecca Rosario. Put our tailored solutions, extensive proven processes, and 20-year, award winning record to work for you! Visit www.FullHouseMarketing.com. Email Rebecca@FullHouseMarketing.net. Call 919.362.6282.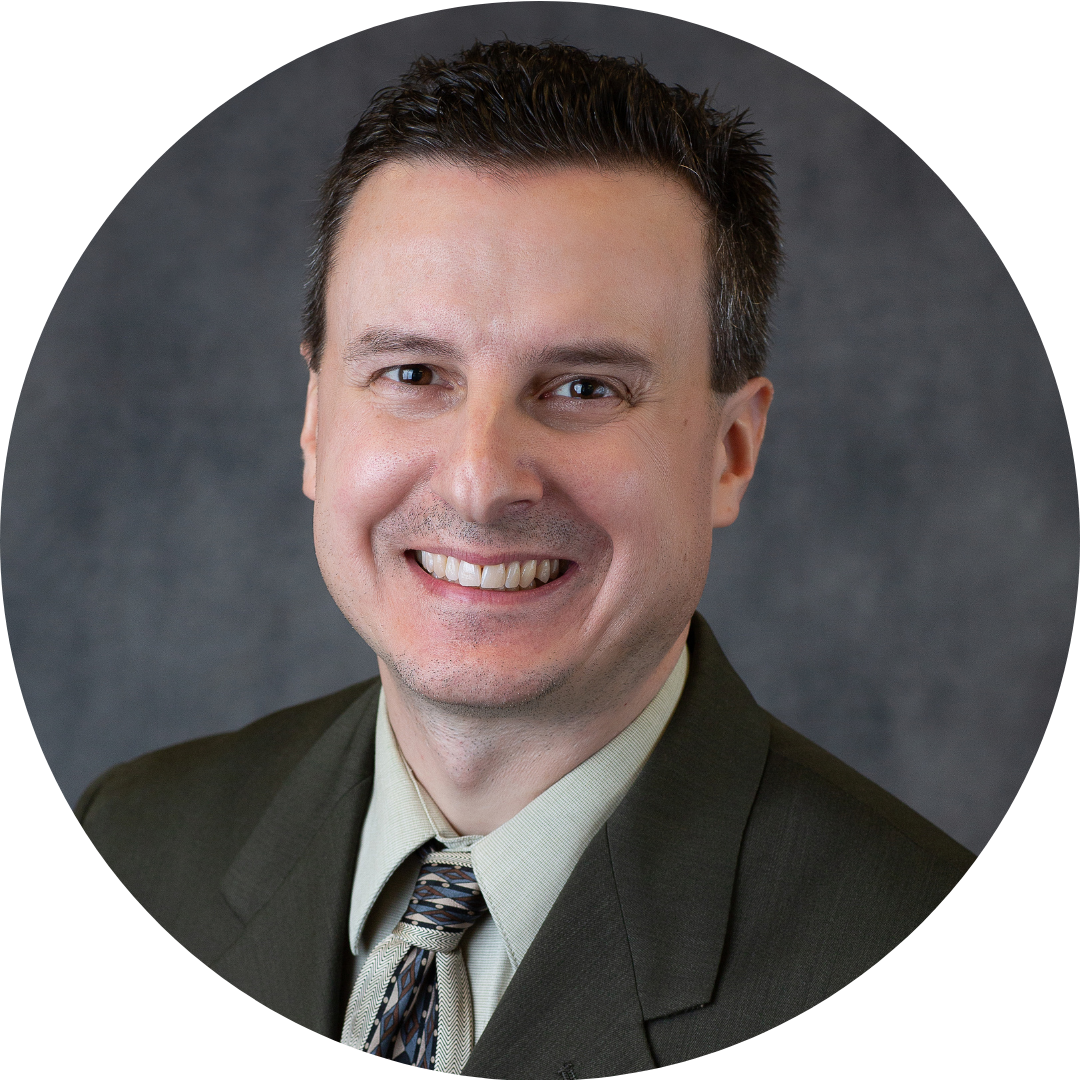 Hello AANC Members,
I hope your 2022 is off to a great start and that life is treating you well!
 
AANC entered the new year quickly by orienting AANC's 2022 Board of Directors, hosting one of our four 2022 educational webinar offerings, and proactively raising funds for the AANC Political Action Committee (PAC). The AANC PAC has already achieved 61% (as of February 23) of our $25,000 annual goal with over $15,465 collected. That's over half of our goal in less than two months of the year! Every amount helps and we appreciate your voluntary contributions to the AANC PAC which helps us continue leveraging our collective contributions to support candidates that understand the critical needs of the multifamily rental community. The needs are great, and with this being an election year, our needs are even greater. To contribute to the AANC PAC, please click here.
 
We recognize that COVID continues to impact us, however, AANC is in great shape to continue leading and supporting our AMAZING industry. We have seven wonderful local affiliates and volunteer leadership at all levels (local, state, and national) that enable us to achieve our goals and contribute to our success. To top it off, we have wonderful, determined, and hard-working Association Executives (AEs) that help complement the important work being accomplished by our volunteers. A special welcome to Michael McKinney, our newest AE, who began his tenure with the Piedmont Triad Apartment Association on February 14.
 
Together AANC remains a strong and viable force within North Carolina. Thank you for all you do for our industry!
Joshua 
Joshua Dick l AANC
Executive Director 
---
2022 DE&I SCHOLARSHIP
The AANC DE&I Scholarship Program was created to encourage multifamily professionals from historically underrepresented demographics through fostering inclusive education and networking opportunities at AANC events. 
This scholarship awards recipients with paid entry to AANC's 2022 Education and Legislative Conference, lodging, and a $100 food stipend.

SCHOLARSHIP APPLICATION

The submission deadline is March 31, 2022.
---

WELCOME TO THE AANC BOARD!

Please join us in welcoming our newest AANC Board Members:

State Suppliers Council
Betsy Kirkpatrick l BG Multifamily
AAWNC Representative
Bethany Lykins l BSC Holdings
GCAA Representatives
Michelle O'Brien l RKW Residential
Deirdre Wilson l Blue Ridge Companies
WAA Representative
Karen Spaid l Cushman Wakefield

View full 2022 AANC Board here. 
---
2023 CONFERENCE: Speaker RFP Submission Window is Open!

AANC proudly invites you to submit a proposal to speak at the 2023 AANC Education & Legislative Conference (April 2023 l Raleigh, NC). We are currently accepting proposals as consideration for the opening/closing Keynote sessions and multiple Breakout Education sessions.

Go here to learn more and submit! 

Submissions are being accepted through 11:59pm on 4/15/22.
---
LARRY CRANFORD MEMORIAL SCHOLARSHIP - Apply Today!

Get up to $1,000 off an NAA designation (NALP, CAM, CAPS, CAMT, CAS)! Named after long-time NC apartment leader Larry Cranford, the mission of the scholarship is to foster the professional apartment industry education and career development potential of selected up-and-coming multi-family rental housing industry leaders in NC. Larry was loved by many for his folksy ways, his absolute commitment to industry education, and his people skills. Larry taught apartment management and maintenance throughout NC for some 25 years. Larry was the AANC President from 1996-1998.

The deadline to apply is Wednesday, April 14, 2022. 
---
AANC HALL OF FAME

We are NOW accepting AANC Hall of Fame nominations for 2022 inductees! If you would like to recommend someone in the multifamily housing industry, contact your local affiliate today. All 2022 Inductees will be announced during the 2022 AANC Education & Legislative Conference Recognition Lunch in May. You can also learn more and find previous inductees here.
---
2022 SPONSORSHIP & ADVERTISING GOING FAST
The AANC 2022 sponsorship and advertising opportunities are going fast! Get in front of AANC's leadership, emerging leaders, and all members through the various opportunities still available below.
---

JOIN AN AANC COMMITTEE
Are you looking for different ways to get involved at the state level this year? AANC offers members different ways through our diverse group of committees.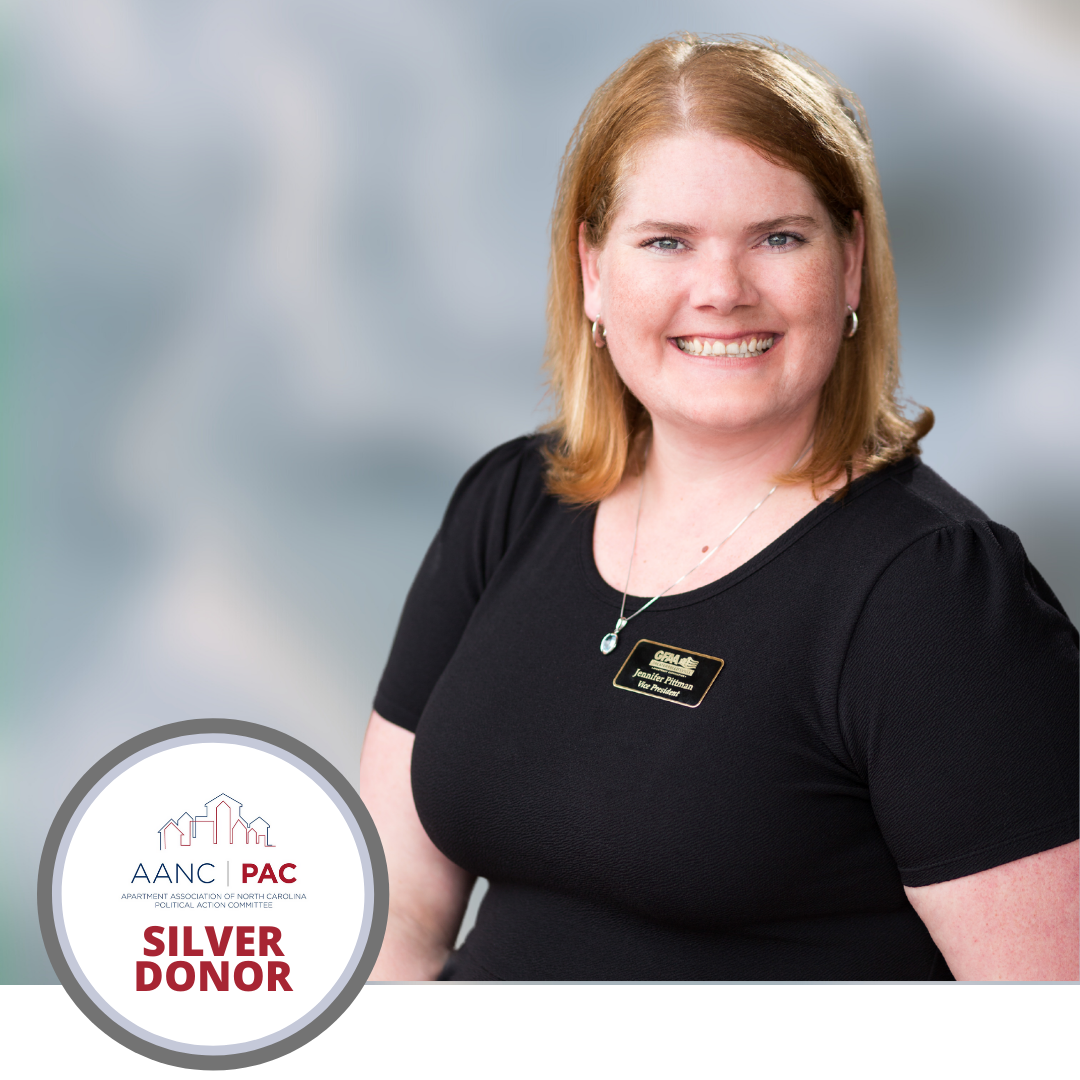 Jennifer Pittman
Chief Operating Officer at A-Venture Management
After jobs in laser hair removal and spray tans, Jennifer Pittman stumbled into the apartment industry eager for a change – and she certainly found one. She started out calling the VP of A-Venture Management for about four months before being brought on as an Assistant Manager in December 2012, and hasn't looked back (or left the company) since. 
Now 10 years later, Jennifer is the Chief Operating Officer and oversees the company-wide portfolio, mentors and guides employees, sources new projects and works with maintenance supervisors. Despite her executive position, Jennifer is onsite everyday, sharing a smile with everyone she encounters and ensuring their award-winning properties and staff members are in good shape. Continue reading...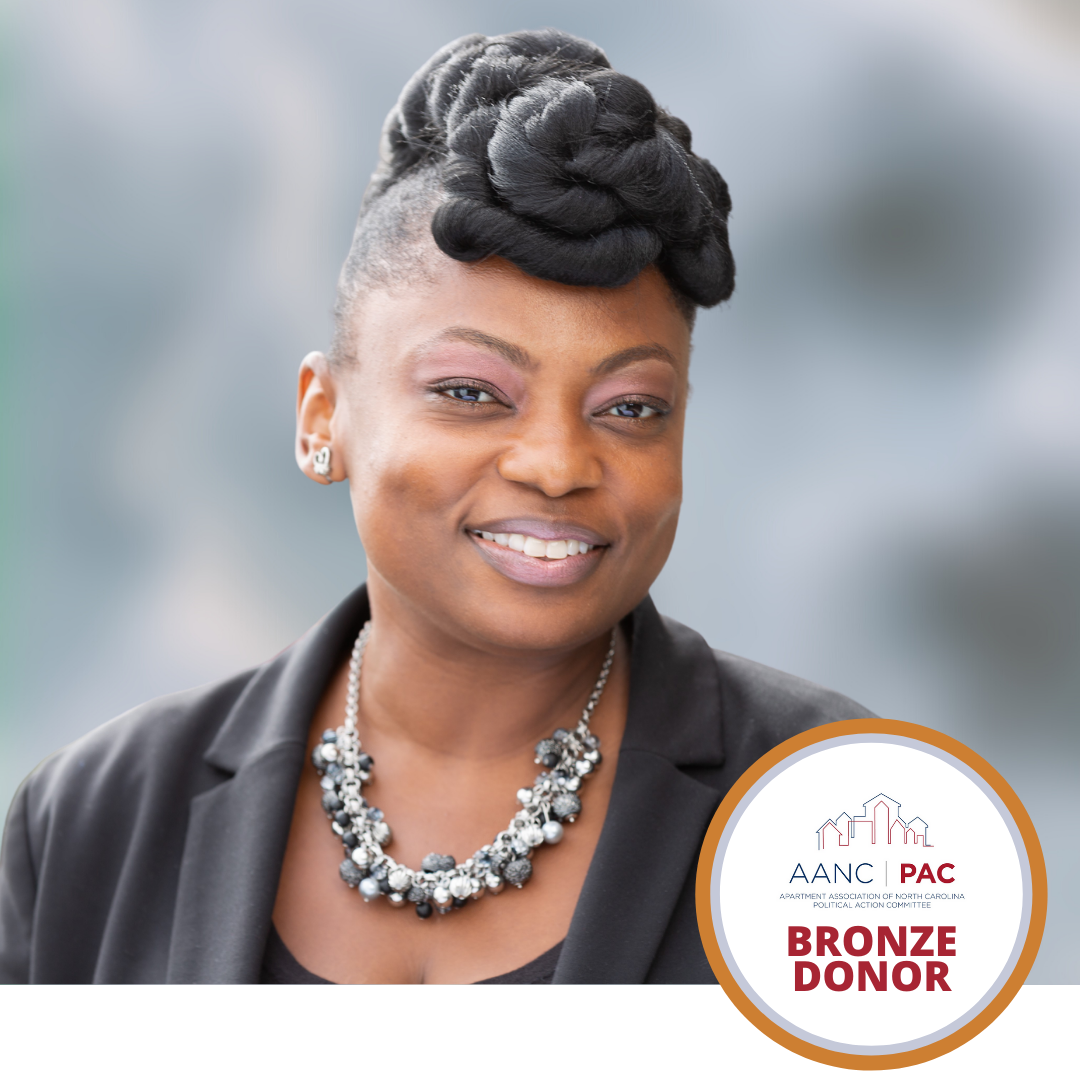 DEIDRE WILSON
Regional Manager at Blue Ridge Companies

A property management veteran, Deidre Wilson has been in the apartment industry since 1996 and has no interest in leaving. Over the past two decades, she's seen the evolution from handwritten work orders, flip phones and white-out to e-signings, iPhones and technologically advanced communities. The industry is constantly evolving and that's what makes her job so exciting.
In her current role as Regional Manager at Blue Ridge Companies, Deidre oversees more than 2,700 units across North and South Carolina. Previously a Community Manager at multiple properties, Deidre has gained extensive knowledge of the markets included in her portfolio and enjoys working with a wide range of residents in both suburban and urban areas. Continue reading...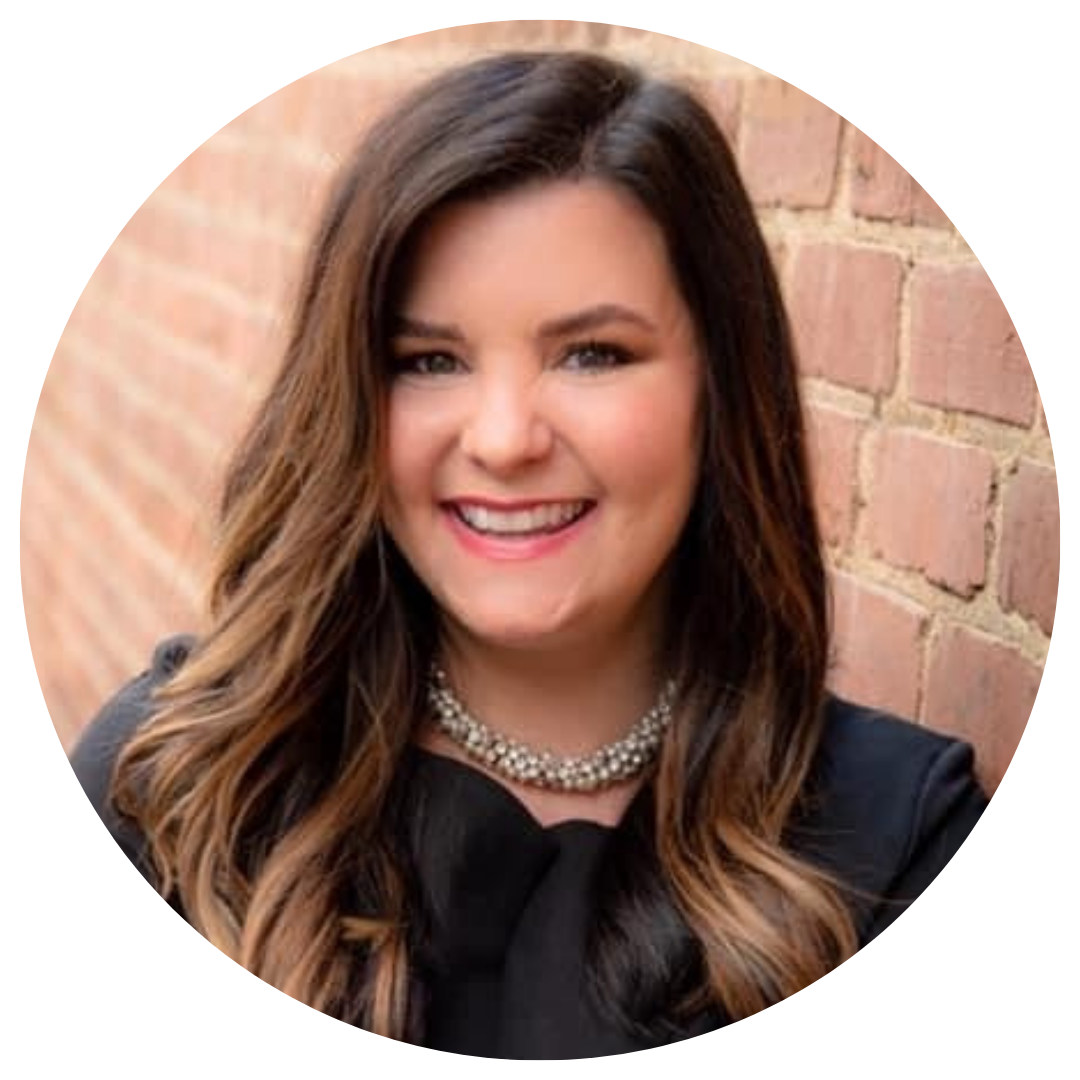 Hello AANC! I am so excited to be leading the State Suppliers Council in 2022 alongside Leah Vinansky. 2021 was a tough year, am I right? We went into the year SO hopeful and it quickly turned into 2020 2.0. We had event after event rescheduled and cancelled, frustrations everywhere by everyone in the AANC. BUT WE PERSEVERED. We stood together and found creative ways to stay connected, restructured events, created brand new offerings and generally worked together and supported each other throughout some of the most "unprecedented times" any of us have seen.

Now on to 2022, we have so many fantastic plans and are so excited for the content and events we will be bringing to the AANC. We have our first ever stand-alone tradeshow at our 2022 conference, amazing webinars and trainings and a great crew of State Suppliers Council representatives to help guide us throughout the year. We also have our eye towards Government Affairs and involvement with the PAC more so than ever before. Eviction moratoriums, source of income legislation, NIMBY zoning issues and more are threatening our industry and grassroots advocacy efforts and PAC donations are the tools we have to fight for what is right for our owners, companies and residents.

Something else we are also bringing to 2022 is a new resiliency and the knowledge that no matter the challenge that is brought, we can overcome. Our comfort zones were tested, and we have grown in ways we would have never thought at the start of 2020. I am so proud to be part of the community that is the AANC, and look forward to all the fun, learning, challenges and breakthroughs that 2022 has to offer. I cannot wait for the rest of this year and all the SHENANIGANS we will get into together!
Betsy
Betsy Kirkpatrick l BG Multifamily
Chair, State Suppliers Council
bkirkpatrick@bgmultifamily.com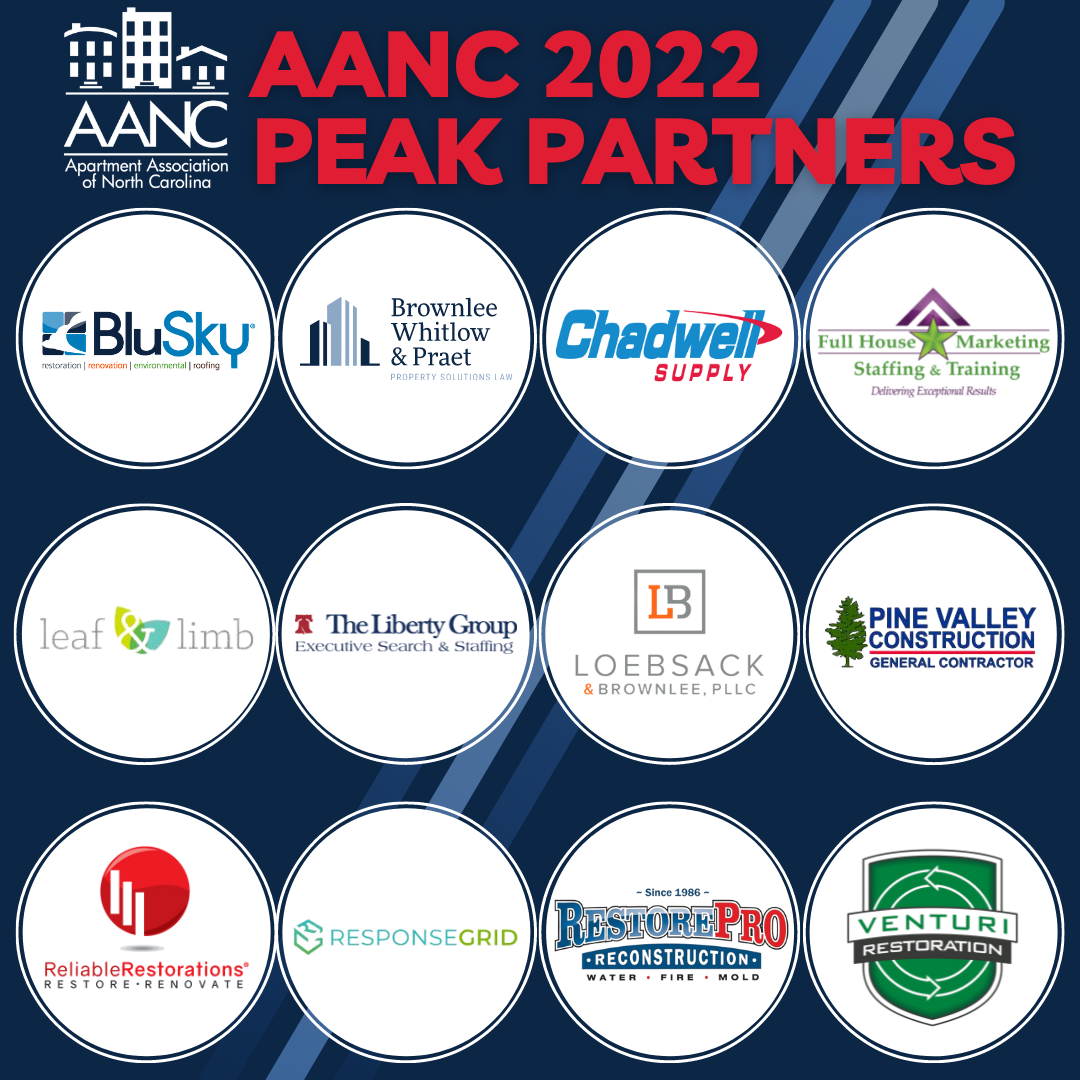 2022 Education & Legislative Conference
May 16-18, 2022 | Raleigh Convention Center
#AANC2022SHIFT
REGISTER TODAY @ THE EARLY BIRD RATE!
The AANC Education Committee has planned a 'Don't Miss' conference for you! Register today for forward thinking educational sessions, networking in person with industry peers, attending the first ever standalone tradeshow, and advocating for important industry issues at the North Carolina State Legislature. EARLY BIRD RATE ENDS 4/12/22.

Earn 6 CECs
Experience Forward Thinking Education
Network with Industry Peers
Attend the SHIFT SPEEDWAY Trade Show
Advocate at Lobby Day
...and so much more!
The NextGen "SHETSY" Show with Betsy Kirkpatrick and Shane Raby
Season 2, Episode 1
Check out the video below!

AANC Legislative Update  
NAA Advocate
Let Your Voice Be Heard!
It's not too late to register for NAA's ADVOCATE. Each year AANC members join NAA's Government Affairs team in Washington DC to "work the Hill." The voice of individual members of the apartment industry is a critical resource used to educate congressional members. Issues like rental assistance, the eviction moratoriums, and most recently housing affordability. This year AANC Affiliates will either be engaging in virtual meetings or in person meetings. Contact your local affiliate to see what meetings are scheduled and how you can participate.
NAA's 2022 Issues:
Improving the Section 8 Housing Choice Voucher program to attract and better serve private sector rental housing providers.
Incentivizing local governments to lower barriers to development and increase the supply of rental housing; and
Ending the CARES Act 30-day notice-to-vacate requirement for federally-backed and federally-assisted rental properties
Check out the full schedule today! We hope to see you there!

NCGA Update from McGuireWoods
Redistricting Update
Last quarter the primary focus at the General Assembly was passing the state budget. With that objective successfully secured, this quarter the primary focus has been finalizing North Carolina's district maps. The original Maps were drawn and contested at the North Carolina Supreme Court. In a narrow decision the original maps were ruled to be unconstitutional by way of partisan gerrymandering. The Courts ordered the maps be redrawn and the prolonged legal dispute resulted in delaying North Carolina's primary elections. Traditionally held in March, the postponed elections will now be held May 17th. The seemingly never-ending saga surrounding redistricting in North Carolina appears to have come to an end. A North Carolina Superior Court 3-judge panel approved the General Assembly's latest drawing of the state House and state Senate maps but substituted in their special master's Congressional map. This ruling was followed by subsequent appeals from all parties on all maps, but those appeals were denied. There is ultimately still the possibility of an appeal to the United States Supreme Court, it appears that the latest maps will be the maps for the 2022 election cycle since filing opened Thursday morning. Continue reading…

Mask Mandates
Both the legislature and Governor Roy Cooper (D) moved to lift mask mandates in schools and cities. Cooper cited the state's improved vaccination rate and COVID-19's declining virulency when calling on North Carolina municipalities and school boards to end their mask mandates. "As a result of all these factors," said Cooper, "I encourage schools and local governments to end their mask mandates." Joining Cooper at his press conference from the Emergency Management Command Center was newly appointed Secretary of the NC Department of Health and Human Services Kody Kinsley. Kinsley encouraged schools to move to voluntary masking starting March 7. Kinsley stressed that vaccines would become the most important strategy for mitigating the dangerous impacts of the virus, saying, "we'll be updating our guidance for schools, as we mentioned, and also childcare, but also for local governments." Continue reading…
---

AANC PAC
As we continue to address legal and legislative challenges it is vital that AANC remains a key contributor in the political process. This year is an election year and every dollar raised directly impacts AANCs legislative and advocacy efforts. Our greatest tool of influence is through our PAC. Collectively, we can leverage our giving power and support candidates who represent good government and understand the needs of the housing industry. Issues we are tackling in North Carolina:
Emotional Support Animals
Including summary ejectment training in mandatory magistrate training
Rental Assistance
Housing Affordability
To date, we raised 61% of our $25,000 goal for the year! If you haven't donated to AANC PAC this year, you can help us close the gap! Donate today and back the PAC!

---

Multifamily Housing Coalition of North Carolina PAC
Did you know AANC Launched a new PAC this year? The Multifamily Housing Coalition of North Carolina PAC is a bipartisan organization that allows AANC to accept both individual and corporate contributions. Unlike AANCs traditional PAC, these funds will not be used for direct candidate contributions.  Rather, these funds will be used to expand the association's voice, educate legislators, and raise awareness to the challenges facing the multifamily industry.
If your organization would like to contribute to AANC and our ability to shape public opinion, the Multifamily Housing Collation of North Carolina is the perfect investment! Donate today and help us expand our reach!
NAA Update from Susan Passmore
NAA Region IV Vice President

In December 2021 Region IV held a special election to fill the 2022-2023 term for the new Georgia RVP. This was to fill the replacement of Chris Burns with Lincoln Property Companies, who was recently elected as incoming NAA Secretary. Brett Duke, COO with Atlantic Pacific, was elected to fill this position. Brett is active reserve and 20-year Lieutenant Colonel in the US Army. We'd like to again thank Joshua Dick, AANC AE, for chairing and reconvening the regional elections committee to conduct this special election. And a huge AANC congratulations to Brett on his new role!
At the January 2022 Winter Board meeting, the NAA Board collaborated in a review of the current strategic plan. This plan was written in 2017 and staff will be working with various stakeholder groups, and the Board, to update it this year. At the initial meeting, we felt the mission, vision, methodology in the plan was still very sound. In the coming months, focus will be given to collecting feedback and honing the plan themes.
 
NAA Advocate will be in-person March 8-9 in Washington, D.C. The NAA Government Affairs team continues to work with contacts on Capitol Hill to determine the restrictions and guidelines that are in place. Many affiliates are scheduling both in-person and virtual visits to accommodate these ever-changing Congressional operations. Please contact your local affiliate for more information about their scheduled visits.
 
Apartmentalize is gearing up to bring you success in a new light with some amazing speakers and game changers. The rental housing industry heads back to San Diego, June 22-24, with a fresh outlook and new metrics for measuring success from our Game Changers, General Session Speakers and Education Sessions. PTAA and TAA are partnering again this year to offer discounted registrations. For more information, please contact rachel@triangleaptassn.org.
 
Over the last few months, I have had the privilege of serving on the PTAA Search Committee for their new Executive Director. I'd like to personally welcome Michael McKinney to the PTAA, AANC, and NAA extended family. Michael comes to us with a wealth of non-profit experience, housing, and related association knowledge. We look forward to working with him in his new role. I also recently joined the Upper State Apartment Association for their virtual reverse trade show. It was a whirlwind and very successful two-hour event where we reconnected with friends and made lots of wonderful new contacts.

If I can ever be of assistance to you or your association, feel free to reach out.
Susan
Susan Passmore l Blue Ridge Companies
NAA Region IV Vice President
336-889-1540
spassmore@blueridgecompanies.com
Apartment Association of Western North Carolina (AAWNC)

In the first quarter of the year AAWNC hosted a Chili Cook Off and Bring Your Own Vendor Night. The chili and networking were both amazing! We also held a successful PAC Raffle for AANC PAC that evening.

---
Greater Charlotte Apartment Association (GCAA)
GCAA has had a jammed packed first quarter and we wouldn't have it any other way! From Educational Classes; CAMT, CALP, Pool School, Train the Trainer and Virtual Supplier Success Series to our first three in-person events; Multifamily Economic Forecast Breakfast, the GCAA Annual Charity Bowling Tournament and our February Dinner Meeting with "Totally Toni" Blake! Heading into March, we are looking forward to seeing everyone at the GCAA's Vacation Across America Trade Show on the 24th.

---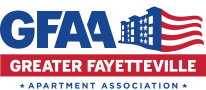 Greater Fayetteville Apartment Association (GFAA)

FTCC partners with W.S Wellons Realty, Inc. and Greater Fayetteville Apartment Association for new Property maintenance tech program.
Learn more here.
---
Piedmont Triad Apartment Association (PTAA)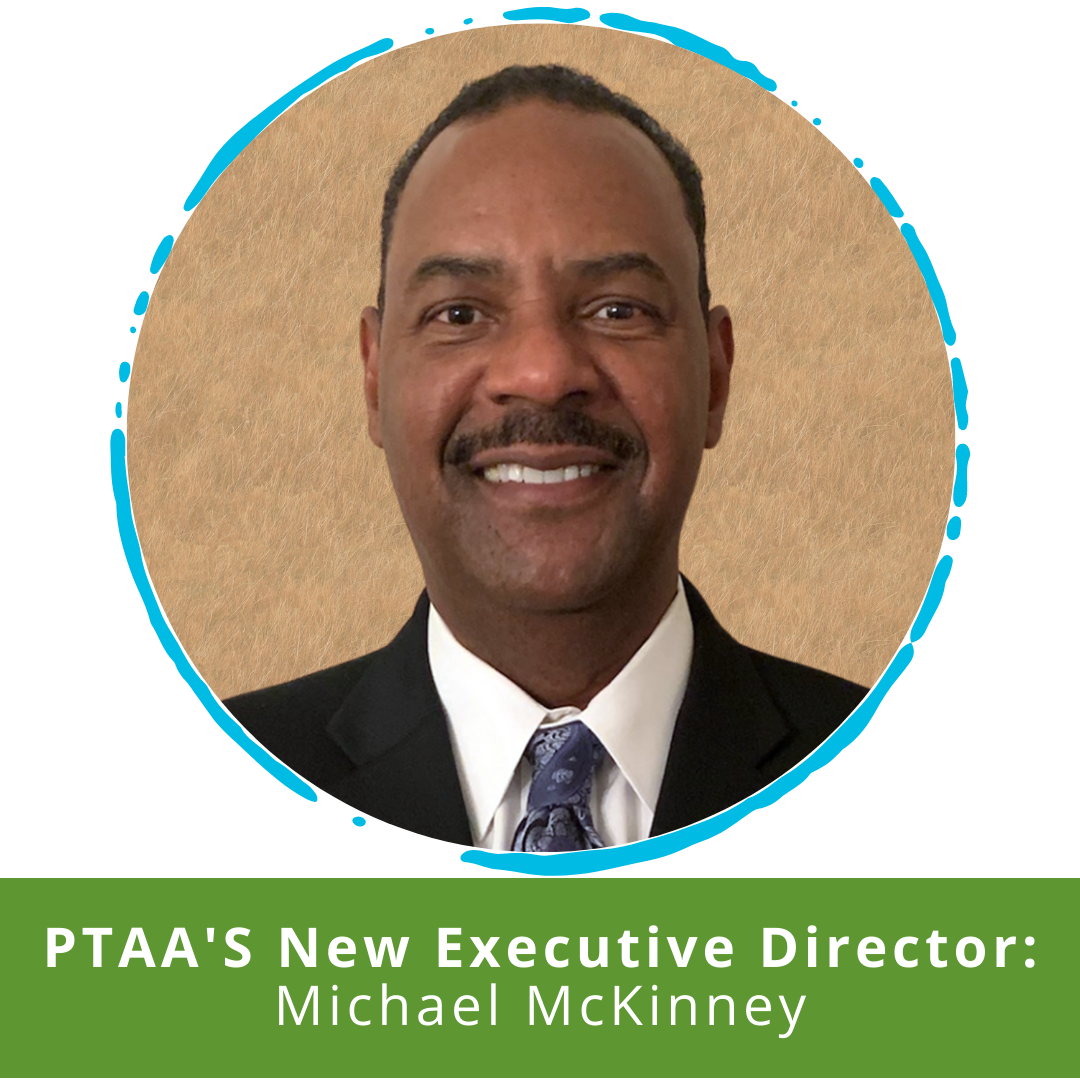 BIG NEWS! The Piedmont Triad Apartment Association (PTAA) announced last month that they have named a new Executive Director, Michael McKinney. Mr. McKinney has been serving as the Executive Director of NC Realtors Housing Foundation and brings more than 30 years of experience in organization management, relationship cultivation and solicitation, business development, and diversity, equity and inclusion facilitation.
"We are excited to have Michael join the team at PTAA," says Lisa Dudzinski, President of the Board of Directors of PTAA. "We look forward to PTAA's progression under his leadership."

Learn more about Michael here. 
---
Triangle Apartment Association (TAA)
 
Happy 2022 from TAA! By the end of the quarter, we will have hosted a number of committee meetings, BOD meetings, education seminars, membership orientations and events. We'd like to highlight two of our in-person events.
 
We kicked off the year with our Membership Dinner Meeting on Thursday, February 17. The evening included a 2021 Volunteer Appreciation Reception, Dinner Meeting, and Boards of Director Installations for three (3) BODS: Triangle Apartment Association, A New Lease on Life, and TAA Education Foundation. Our guest speaker, Denise Ryan, FireStar Speaking, shared her message of "Adjusting Your View in 2022". Then, Craig Nardi, S.L. Nusbaum Realty Co., was sworn in as 2022 TAA President. After sharing some remarks, Craig swore in the 2022 TAA Board of Directors. Elizabeth Godwin Riley, 2022 A New Lease on Life President, and Todd Whitlow, 2022 TAA Education Foundation President, were then called to the stage and swore in their respective boards. It was a fantastic start to the year with 295 in attendance.
 
0n Thursday, February 24, one of our 501 (c) 3 organizations, the Triangle Apartment Association Education Foundation, celebrated their 10th Anniversary. TAAEF awarded its first scholarship in the Fall of 2011. And after 10 years, we are thrilled to share that over 50 scholarships have been awarded. Thank you to the TAAEF Board of Directors and congratulations to all the scholarship recipients over the years!

---
Visit your local Apartment Association website to see what education is being offered and to register for upcoming events.

GCAA | Greater Charlotte Apartment Association
GFAA | Greater Fayetteville Apartment Association
GAPMA | Greenville Area Property Managers Association
PTAA | Piedmont Triad Apartment Association
TAA | Triangle Apartment Association
AAWNC | Apartment Association of Western North Carolina
WAA | Wilmington Apartment Association