AANC Leadership Lyceum - Now Accepting 2020 Participant Nominations
AANC Leadership Lyceum
The AANC Leadership Lyceum is a series of programming aimed at identifying, training, and empowering emerging leaders within AANC. 
Criteria & Qualifications
Each Lyceum class will be a maximum of 14 participants per year.
All owner/operator Lyceum participants are nominated by their local association. AANC's President may appoint 1 additional participant, and the AANC State Suppliers Council may appoint up to 3 supplier participants. 
Lyceum participants should be actively involved with their local association and have served at least 2 years on a committee. Additionally, Lyceum participants should not currently be or previously have served on the AANC Board of Directors. 
Program Cost
There is no cost to the owner/operator participant for the Leadership Lyceum Program. There is a cost of $250 for each supplier participant. 
Participants (or their Affiliate/Company) are responsible for all travel and lodging costs. 
Timeline & Program Curriculum 
Additional information including registration will be available in late 2019. 
January 2020 - Association Management & Leadership
March 2020 - Legislative Advocacy 
May 2020 - Leadership in Multifamily  + Graduation
Program Session & Nomination Form Available Here
We are now accepting nominations through September 30, 2019.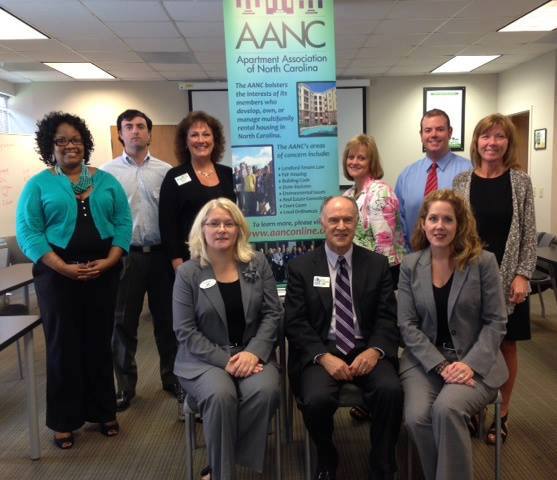 Pictured are participants from the inaugarul AANC Leadership Lyceum Class. (Standing the back row: Latoya Patterson, Thomas White, Maria Barker, Kym Shoults, Chris Webster, Jr., Lynn Ackerman; Sitting in front row: Susan Passmore, Ken Szymanski, Teresa Sandman)