20 in their Twenties Spotlight: Raheem Outlaw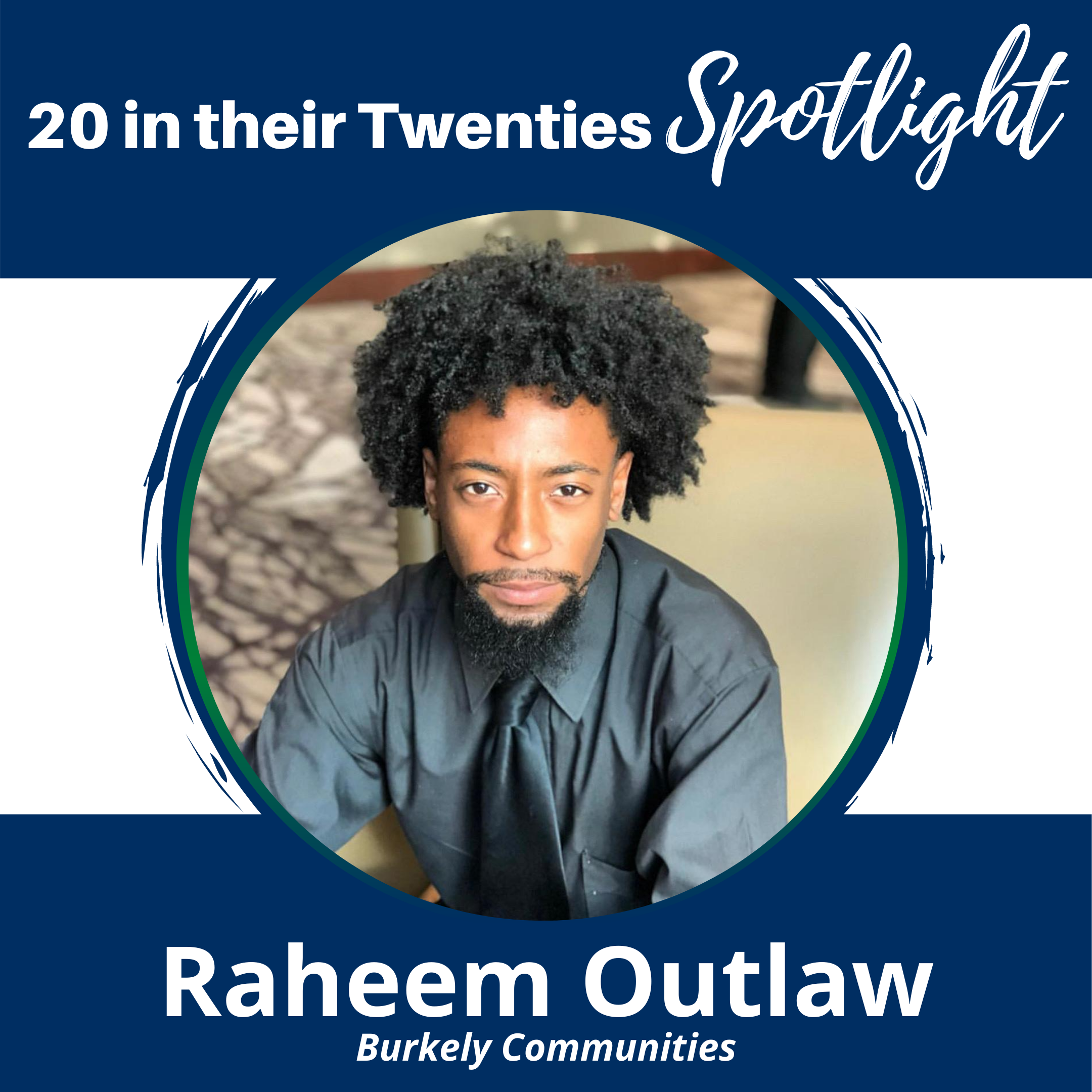 Name: Raheem Outlaw
Title: Marketing & Communications Specialist 
Company: Burkely Communities
Email: raheem@burkelycommunities.com
Local NC Affiliate: PTAA
Reheem is an AANC 20 in their Twenties 2020 scholarship recepeint who will be attending the AANC 2021 Conference for only $20!

Tell Us About Your Career.
I started working in the apartment industry in 2017 starting out at a leasing consult for a high end student based community. After my I finished my undergraduate and graduate studies in Urban Design, I came back as a marketing specialist with the intent to improve the communications of a well known company through liaison function and promotional works. I currently serve as a tool to each of our managed communities by managing properties, cinematography, collaborating with the Directors of Marketing and Innovation in oversight of lead management, creating strategic programs for properties for community engagement, support both financial and sales goals and contribute in building successful operating teams.
My ultimate career goal is to bring green sustainable practices to all triad student/conventional housing. Adding green sustainable practices to the housing community will not only reduce the carbon footprint of the rental housing industry, but I believe it will also provide a better, more suitable lifestyle for those living in these communities. The installation of green amenities such as filtered water, LEED Certified buildings, rain garden and bioswales, will not only sustain the life span of these properties, but it will also provide a chance to educate the community on the importance of being green. It is my hope to see green sustainable practices become the norm throughout the industry. 

What advice do you have for someone just starting in your field?
Always be open to change and remaining humble. Be willing to learn something new everyday but also willing to pass on your knowledge of successful practices. No one can do anything on their own, so always ask for help when you need it. 

Anything else you would like to share:
I love to entertain people, sing, play music...and my favorite quote that I live by is "action is the fundamental key to success" by Pablo Picasso.