NAA: Government Shutdown Guidance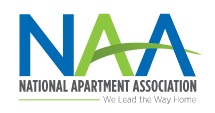 (Updated 1/22/19): NAA would like to provide you with FAQs and sample Eviction Holdoff Agreement. We hope this guidance information is useful to you as make operational decisions while this partial federal government shutdown persists.
 
Please note the following pertaining to the Sample Eviction Holdoff Agreement:
 
We, the National Apartment Association ("NAA"), provide the attached Eviction Holdoff Agreement only as a sample agreement. This agreement has not been reviewed or approved by legal counsel for use in your jurisdiction. To the maximum extent allowed by state law and/or local ordinance, you agree to release from liability and waive your right to sue NAA, their employees, officers, volunteers and agents (collectively "NAA") from any and all claims resulting in any economic damages and losses you may suffer or which may result from your use of this agreement. We strongly encourage you to have your local legal counsel review this agreement for compliance with state and local law before you put it to use in your operations. 
(Updated 1/15/19): The National Apartment Association has prepared the following guidance and resident communications to assist you in working with residents who are affected by the partial government shutdown.

We believe it is important as an industry to help residents who are federal government employees in this difficult time, so that they may stay in their homes. This is only suggested action, adaptable for your use as you wish.
Please direct any questions to Senior Vice President of Government Affairs, Greg Brown, or Senior Vice President of Industry Operations, Amy Groff.