Meet Your AANC Board of Directors - Catina Rhinehart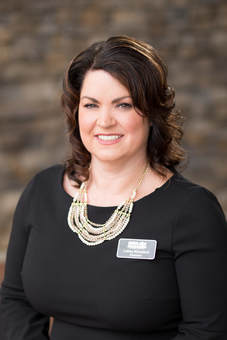 Meet Your Director: Catina Rhinehart
Director of Operations, Morganton Management
Catina Rhinehart is on AANC's Board of Directors and the current President of the Greater Fayetteville Apartment Association. Catina has worked in the rental housing industry for 15 years and during that time served as the Past GFAA Education Director, Past GFAA Treasurer, and Past GFAA Vice President. Get to know Catina below!

What does volunteer leader mean to you?
Working together with those that passionately care about the industry to brainstorm and innovate new ideas to increase awareness and participation to grow future leaders.

What is your proudest work/life moment?
I continuously have proud moments when I see past and present team members excel and achieve their goals.

What would you say is your biggest challenge?
Creating the ideal company culture to encourage work/life balance while achieving goals. I am always searching for ways to increase motivation and engagement on our team.

What advice do you have for others in the industry who are looking to serve in a leadership role?
Use your talents and expertise to mentor. Your influence can be very impactful to an array of people and positions.

Share something unique about your local market.
Our market is highly military concentrated. You must be 100% dedicated to leasing to be successful in the Fayetteville market.