Full House Marketing Welcomes Stephanie Loyd and Bret Smith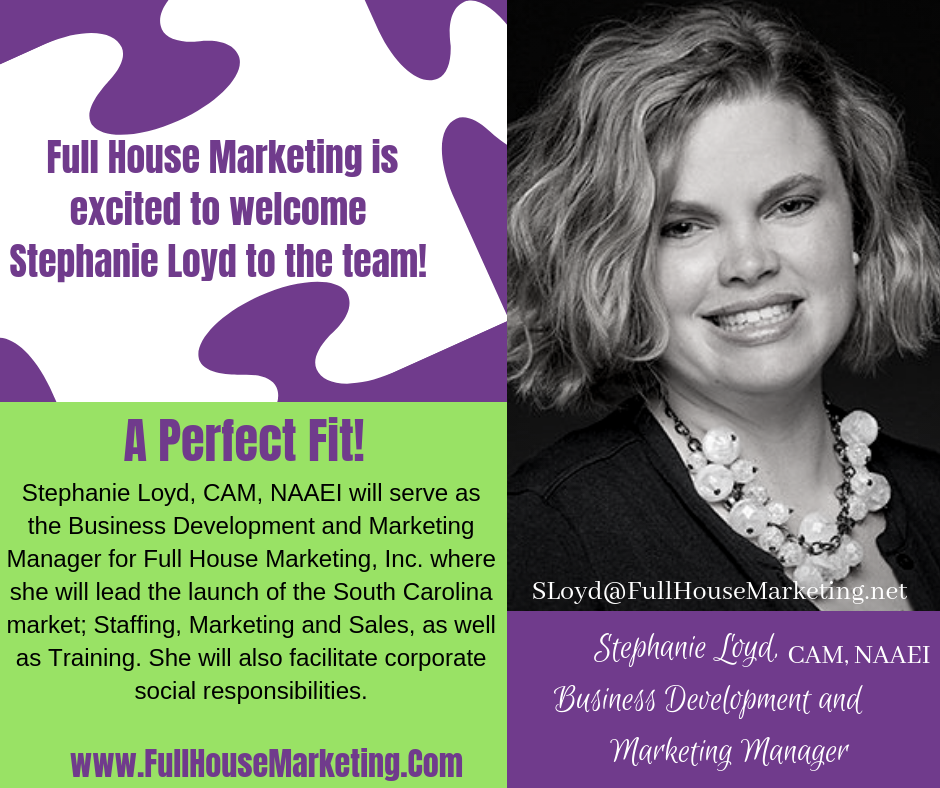 Stephanie Loyd Joins Full House Marketing to lead expansion into South Carolina.
Stephanie Loyd, CAM, NAAEI, has been in the multifamily industry for over 11 years. Having worked most recently for Blue Ridge Companies in their corporate marketing department, she brings a wealth of knowledge in multifamily marketing and training. She is a current member of the NAAEI Faculty and an NAA Lyceum graduate. She was also the recipient of the inaugural NAA Rising Star award in 2017 as well as the Corporate Professional of the Year with the Piedmont Triad Apartment Association in 2017. Stephanie continues to serve both local and the National Apartment Association, and is the current 2019 NAA NextGen Chair. She will serve as the Business Development and Marketing Manager for Full House Marketing, Inc. where she will lead the launch of the South Carolina market; staffing, marketing and sales, as well as training. She will also facilitate the corporate social responsibilities for FHM. You may contact her via email at SLoyd@FullHouseMarketing.net.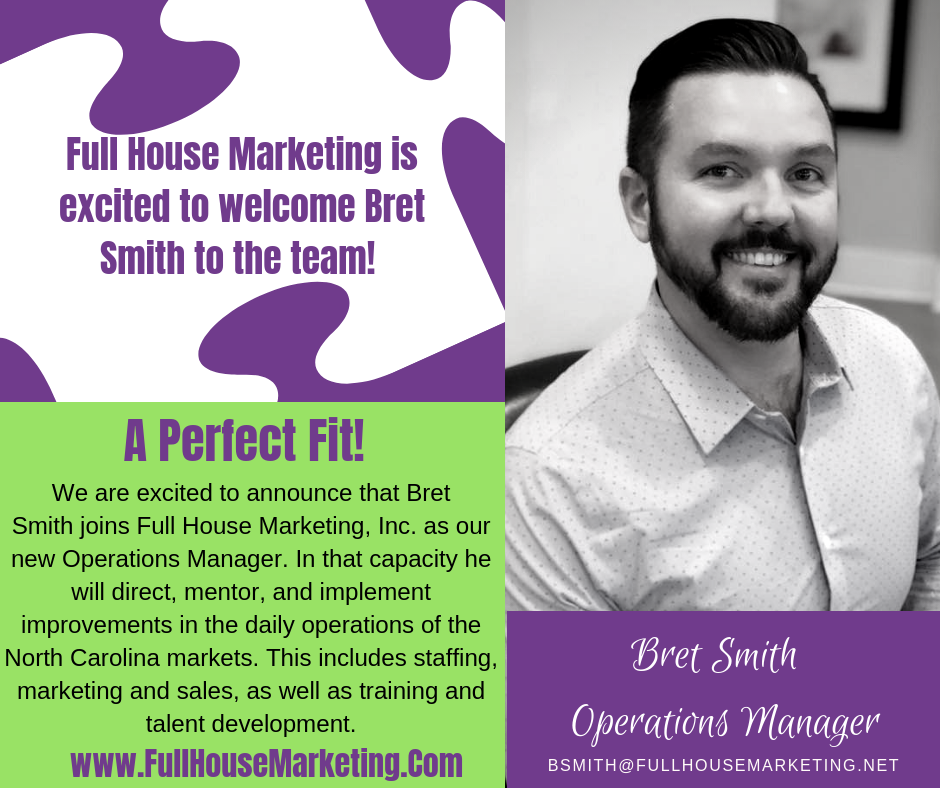 Bret Smith Joins Full House Marketing as Operations Manager for North Carolina markets
Full House Marketing and Staffing is excited to announce that Bret Smith joins Full House Marketing, Inc. as our new Operations Manager. In that capacity he will direct, mentor, and implement improvements in the daily operations of the North Carolina markets. This includes staffing, marketing and sales, as well as training and talent development.
Bret brings over 10 years of experience in the multifamily industry. His knowledge includes tax credit, senior, conventional and lease up communities.  Starting in the multifamily industry as a leasing professional, Bret's most recent role was Regional Director with First Communities. Bret brings a wealth of knowledge in multifamily operations, management, recruiting, marketing, and talent. Bret is active in the industry and an advocate for giving back to our local communities. He is an active member of the Triangle Apartment Association, serving as Co-Chair of the Public Relations and Community Outreach Committee. Bret is a North Carolina native and a die-hard Tar Heels fan. You may contact him via email at BSmith@FullHouseMarketing.net.