Advice From NextGen Leaders: Ben Collins & Amanda Siegal Williams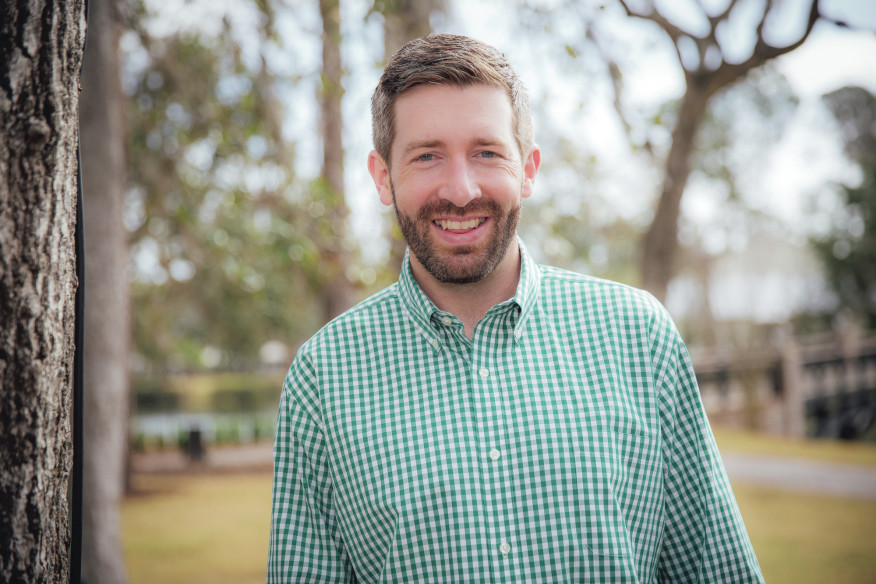 Benjamin Collins, Crescent Communities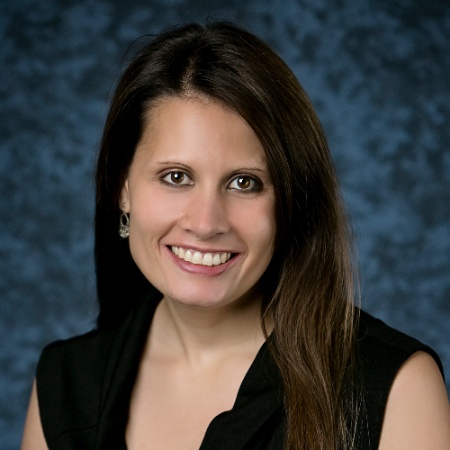 Amanda Siegal Williams, BSC Holdings 
---
Leader. The Merriam-Webster Dictionary defines "leader" as "a person or something that leads." When we think of a leader, we think of a person who has influence over others, or someone who is chosen to lead a group. We may consider one's title when we think of a leader, but often we don't think about age as defining a leader. And, that's because age doesn't define a leader. We can have leaders who have been in our industry for 30+ years, and leaders who have been in our industry for 5 years, and everything before, after and in between.
AANC is fortunate to have a diverse group of leaders serving you on the Board of Directors. We reached out to two NextGen leaders to learn more about how they got started in the industry, and advice they have for others who may want to serve their association in a leadership role.
Amanda Siegal Williams is a Vice President of BSC Holdings, Inc with more than ten years in the multifamily housing industry. She currently serves as a Director from PTAA on the AANC Board of Directors, and serves as President of the Piedmont Triad Apartment Association. Benjamin Collins is a Senior Managing Director with Crescent Communities and has more than 15 years in the multifamily housing industry. He currently serves as a Director from GCAA on the AANC Board of Directors, and serves as Vice President of the Greater Charlotte Apartment Association.
You both serve in an executive level role within your local apartment associations. Can you share your path to where you are today as it relates to volunteer leadership?
AW: From volunteering and being active with my local association, I was asked to serve on the PTAA's Board of Directors by past Board Members, Seth Coker and Sterling Kelly.
BC: The owner of a company I interned with during college in Madison, WI strongly recommended that I get involved with the local apartment association when I moved to Charlotte. Within 3 years of moving to Charlotte, I began serving on the Government Affairs Committee and have remained a member of that committee since. After serving on and being an active member in the Government Affairs committee for 6+ years I reached out to GCAA Executive Director, Ken Szymanski, to inquire about an opportunity to serve on the Board should that opportunity arise. I outlined reasons why I wanted to serve and why I think I could add value to the organization. I think it's always important to think about volunteer service in terms of the value you can add to the organization as opposed to the value you get from participating. Your service will be much more appreciated and you will ultimately get more from your service, if you focus on what you can give as opposed to what you can get from the organization.
What type of support do you receive from your company to serve in this volunteer role?
AW: I am able to serve at both the local and state level because my role as VP allows me the time to volunteer. However, I am cautious with my volunteer time and plan and manage my time wisely, and also make sure my company benefits. For example, I serve on the Government Affairs Committee and my company benefits because I am "in the know" of issues that affect our industry.
BC: I have been fortunate that the companies I have worked for have been highly supportive of my service. Great leaders in our industry should always be encouraging volunteer service.
Tell us about your role models in the industry.
AW: I grew up in real estate development and started on the development side. I "fell" into property management and have loved it. Maria Barker with Phillips Management Group has been my go-to. When I joined the Board of Directors, Maria was there and helped show me the ropes.
BC: There are so many people who have helped me get to where I am today. I've been blessed to work with and be surrounded by some truly extraordinary people during my career. Three people I would specifically like to mention include: Dr. Steve Ott, Dean of the Belk College of Business, Mark Barker, CEO, Northview Partners and Brian Natwick, President, Crescent Communities.
What advice do you have for others in the industry who are looking to serve in a leadership role?
AW: Get involved and join a committee! Become a shining star on your committee and contribute where you can.
BC: The biggest value you can create for yourself are in those things that are outside of your typical "9 to 5" responsibilities. Education, networking and volunteer service will give you opportunities for knowledge, connections and leadership opportunities. Those are the things that will ultimately determine your career growth and trajectory. There are countless opportunities to serve in the multifamily industry. There is a dearth of young leadership in our industry. There is so much opportunity for young people to get involved and take on leadership roles. Your voice matters now as much as ever in our industry.
Besides advice to others, what is something you know now, that you wish you knew when you first started working in the industry?
AW: Everything. Some key points that I would tell myself:
Patience is key
Learn from everyone around you
You don't know everything, everything is changing, and you can always learn
Don't be a mover – you will grow with your company
Your actions affect everyone
Love what you do!

BC: I have spent my entire career in the multifamily industry and have had the benefit of some great mentors. If I had an opportunity to give my 25 year old self advice, I would say:
There is no substitution for hard work and a body of knowledge. Know your market and product better than anyone else. The information is available, it doesn't take experience to know it, just a lot of hard work and studying.
Have the courage to network with top leaders in the industry – the leaders in our industry are the ones who will open doors for you. When you network, have something to say. Leaders want to meet with talented and ambitious young people -make it worth their while.
There is far too little innovation that occurs in the multifamily industry -there are major opportunities to innovate in operations, customer service, information technology, engineering, design and construction. I'm hopeful that the next generation of leaders will drive innovation to a level that the industry has not seen.
So, if you're reading this, the advice from Amanda and Ben is "get involved!" Get involved, contribute, and network. Are you interested to learn more? Amanda and Ben both welcome questions:
Amanda Siegal Williams: asiegal_williams@bscholdings.com
Ben Collins: bcollins@crescentcommunities.com
###
Do you have something you would like to share with AANC and the North Carolina multifamily housing industry? Contact Kim Lawyer at kim@aanconline.org.