20 in their Twenties Spotlight: Britini Quatrone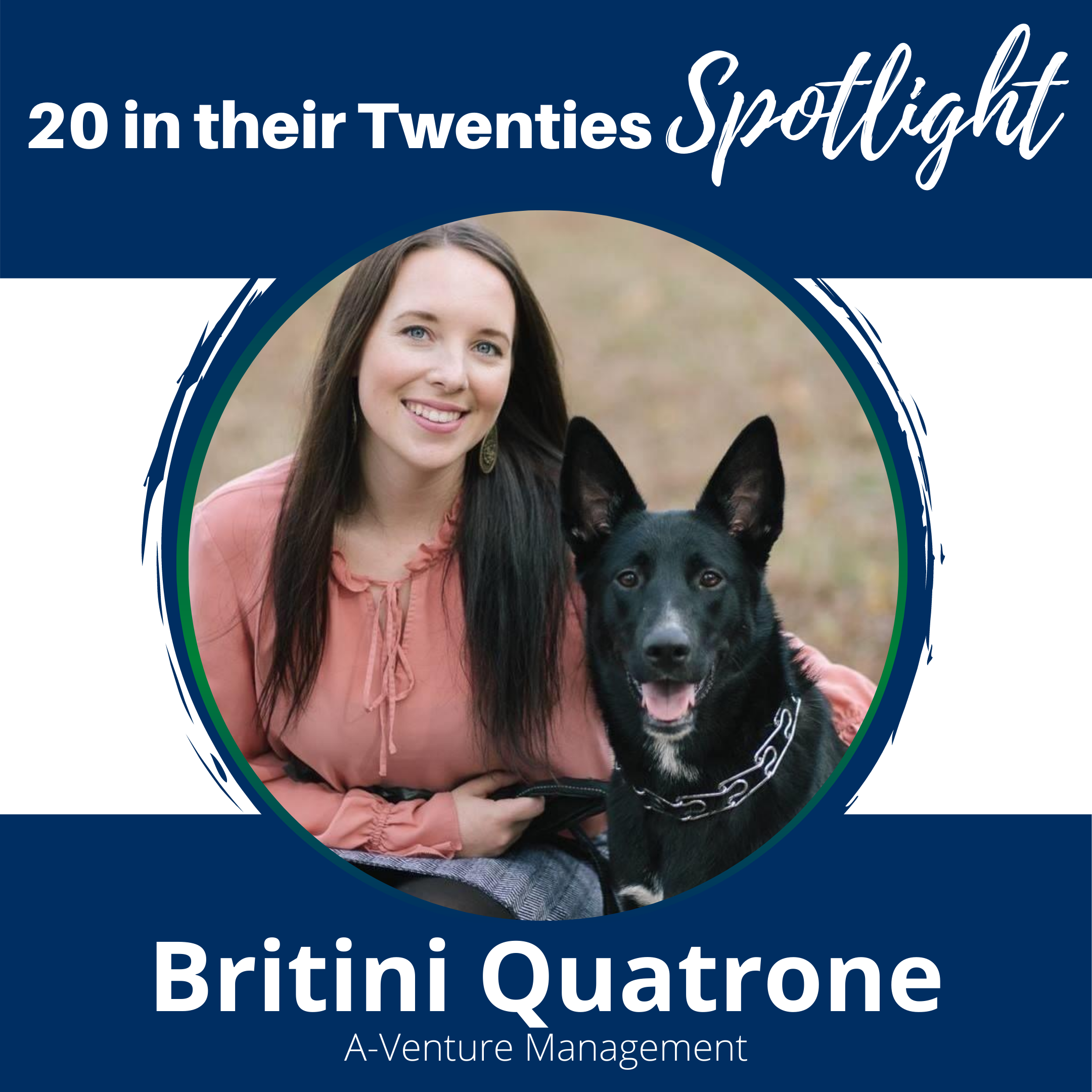 Name: Britini Quatrone
Title: Leasing Specialist
Company: A-Venture Management: Britt Lake Apartments
Email: Blquatrone@gmail.com
Local NC Affiliate: GFAA
Britini is an AANC 20 in their Twenties 2020 scholarship recepeint who will be attending the AANC 2021 Conference for only $20!

Tell Us About Your Career.
I transitioned to this career after quitting teaching. Desperately looking for a new job I begged the staff in my apartment office to hire me. I immediately fell in love and I enjoy going to work everyday. Sometimes I even visit on my days off with my dog Polar. She loves everyone just as much as I do (maybe more since they feed her treats). I began as a part time leasing specialist as I learned my way around the job, and now I also manage our social media and focus on marketing for some of my management companies other properties. I'm slowly learning the accounting side of things as I am working on my associates degree in accounting and finance. I hope to use my experience as a teacher, what I've learned from the mentors I work with, my degree, and my personality to one day run a property of my own - either as a property manager or maybe even an investor/owner.

What advice do you have for someone just starting in your field?
Always be kind and approachable. You will meet thousands of people - some fun and easy to talk to, and others more challenging, while working in this field. You never know what kind of day or life someone has had, so be that person who makes them feel at ease. Your conversation with them could be the highlight of their day. Even if they decide not to lease from you or work with your complex, you still want to leave a lasting positive impression.

Anything else you would like to share: 
I can honestly say that I have never loved a job more than this one. I wake up happy to go to work, love everyone I work with, and come home to my husband with positive, fun stories about my day. I'm always excited to plan our next community event and love getting our residents involved. Any time someone questions what they should do with their career, I always suggest entering the property management field.