20 in their Twenties Spotlight: Brad Tarnowsky
Date posted
September 10, 2020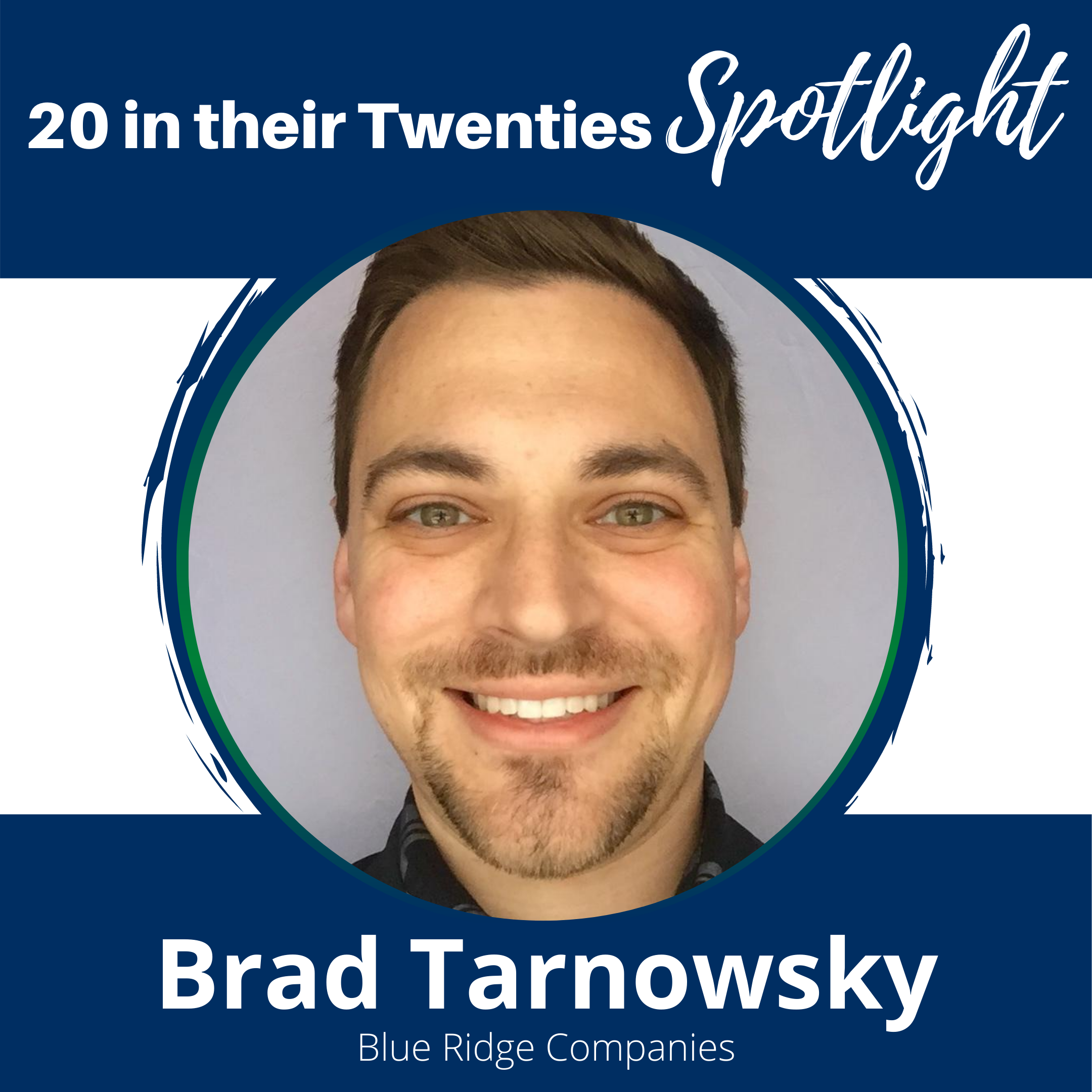 Name: Brad Tarnowsky
Title: Leasing Specialist
Company: Blue Ridge Companies: 7029 West
Email: bradtarnowsky@gmail.com
Local NC Affiliate: PTAA

Brad is an AANC 20 in their Twenties 2020 scholarship recepeint who will be attending the AANC 2021 Conference for only $20!

Tell Us About Your Career.
I started in this industry during college where I spent 2 years working in student housing. After that I spent the next 6 years doing everything from waiting tables, managing burger bars, filming weddings, to managing film productions.

The film industry had declined in NC, and I was left unemployed for quite some time. It was then, after much reflection, that I decided to get back into our industry. It has been a year now since I joined Blue Ridge Companies at 7029 West, and it is the best decision I ever made.

Since I became part of the Blue Ridge family, I have helped our property plan and host community events, increased community engagement, increased social media engagement, and am hopeful for future development within the community. Not to mention our improved resident retention. I have come to know a good portion of our 700+ residents (and their pets) by name.

When COVID-19 hit, we were all suddenly thrown challenges that we never expected. From how we do tours, collecting rent, to how to stay engaged with our community from behind closed doors. I actually volunteered to work from home because my previous work experience had taught me how to keep myself busy. From home I organized our Virtual Bingo, followed up with all of our leads, managed social media, and was still able to lease apartments using virtual tours we had luckily made a couple months prior. There were days that I would visit the property to work outside and help our maintenance team by picking up trash, emptying pet waste bins, and painting our charcoal grills. My point here is, I will always go above and beyond to make sure my community is taken care of. Sometimes we just need to think outside the box. It just so happens, that's where I thrive.

What advice do you have for someone just starting in your field?

If you are just starting out in this field, I think we can all agree that this is quite an interesting time to start. COVID-19 has impacted our industry in many ways, but it has also given us a chance to rise to the occasion and find new ways to help, nurture and improve our communities. I encourage you to think outside the box and never forget the human factor. Your residents, your prospects, the team you work with on your property; are all part of a community that you will be directly influencing whether you realize it our not. So push yourself to think of creative ways to stay engaged with your residents, new ways to virtual tour, reach out to local businesses, and foster those working relationships. Good luck!

Anything else you would like to share:
Leave people better than when you found them.