Conference Education Sessions
May 24-26, 2021 | Raleigh Convention Center
Home REGISTER Schedule SESSIONS Speakers Sponsors INFO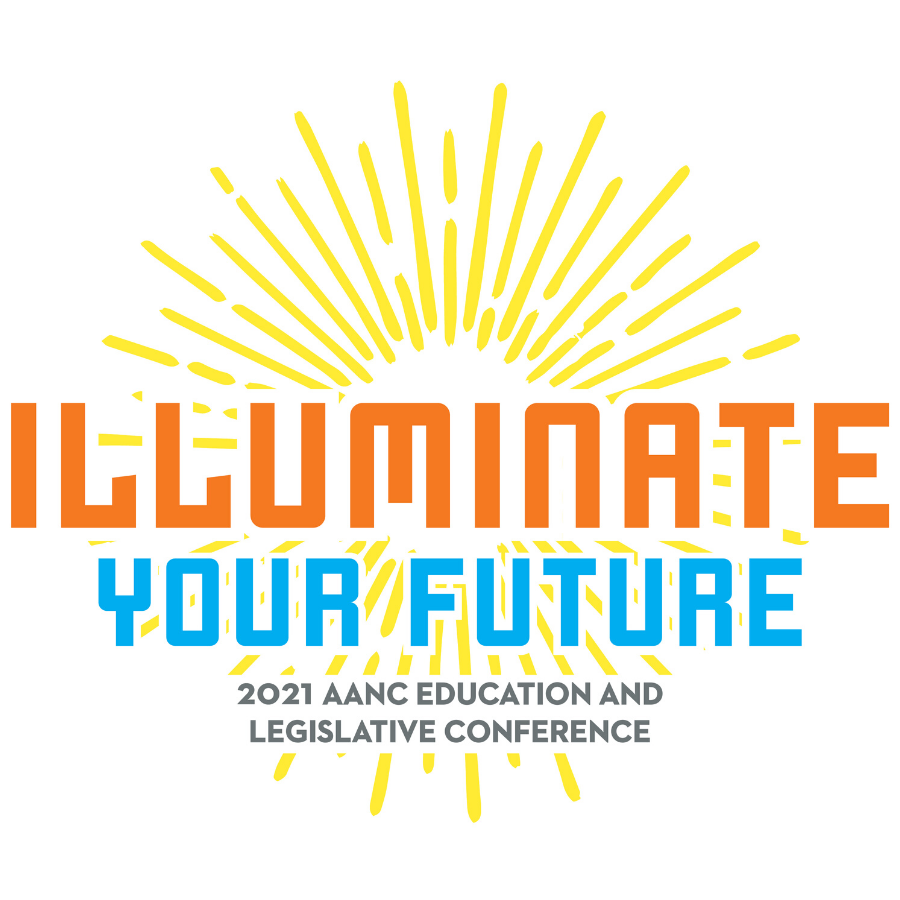 #AANCIlluminate

Earn 6 CECs
REGISTRATION OPENS JANUARY 2021
---
Tuesday, 5/25/21


Opening Keynote | 8:45 AM
"The Game-Winning 3"– A Roadmap for Professional and Personal Development l Dave Davlin
The key to success in any business lies not only in the development of great products and services, but more importantly in the development of great people. In this insightful session, Dave Davlin shares three essential ingredients for developing a purpose-driven mentality to achieve a fulfilling career and balanced life. He will also challenge you to make the most of every moment in order to develop yourself personally and professionally while creating value and making a difference in the lives of others.
Education Breakout Sessions | 10:30 AM
Legal Issues Update | Chris Loebsack, Todd Whitlow
A legal update presentation followed by extensive Q&A for all attendees. The session will cover debt collection issues, fair housing components, and more!
100% "Almost" Ready l Andy Meador
Want to improve your maintenance teams overall efficiency? This session will dig deep into the apartment turn process and offer alternative methods and new ideas to assist you with managing your maintenance staff. Participants will be given a 3 step improvement template that can be immediately applied to any team at any property!
The New Normal: Benefits of Successfully Navigating Change in a Fast-Paced Workplace l Scott Lesnick
This session will give you the tools needed to lead staff and teams though change, grow communications and create a strong workplace culture.
Reducing Turnover by Cultivating Resident Loyalty l Jim Burness
This session will explore the opportunity spaces for multi-family property owners to build resident loyalty. We'll review the key components of customer loyalty, learn how to leverage customer behavior and reduce turnover and in turn costs.
Education Breakout Sessions | 1:30 PM
The Power To Activate: Purpose At Work & In the World l Melissa D. White
This training session will cover building the right target audience, gaining better collaboration to serve resident and customer needs, aligning partnerships with community agencies/civic organizations and activating an environment of influence for teams to make an impact within the neighborhoods in which they serve.
Creativie Illumination: Standing Out in the Crowd l Tim Cox, Mindy McCorkle
More than ever, you have to work hard to stand out – to be the flamingo in a sea of pigeons. This session will provide strategies that will assure you are chosen. And that takes creativity!
Everyone Can Be a Geek! l Russ Webb
In this session you will learn tech tools and tips to be more productive, streamline your processes…and some that are just fun! All aspects of tech tools will be covered from web tools, SaaS, apps and more! Don't worry about not knowing a megabyte from a terabyte…at the end of this session you'll have a whole new arsenal of tech tools!
Multifamily Owner/Developer Think Tank l Moderator: Jon Lowder, Panelists: Cindy Clare, Jeff Furman, Gordon Grubb, Scott Wilkerson
Owners, Developers: What are the issues that keep you up at night? Join us for a vigorous and enlightened panel discussion delving into the development, operating, and financial issues that the Multifamily Industry in NC is facing.
Don't Get Blindsided in 2021: Deliver Predictable Results with Marketing Attribution l Olivia Johnson
As the customer journey evolves, more sophisticated attribution models are required to make smart marketing decisions. Join G5 to learn how to save money, generate better leads, and increase asset value with attribution.
Education Breakout Sessions | 3:00 PM
Next Generation Apartment Leadership: Attracting, Engaging & Retaining 5 Generations l Scott Lesnick
This session covers strategic methods of improving employee morale, improving operational efficiency,
increasing employee retention and improving employee productivity; how to find it, how to harness it and how to keep it.
Organically Grown Maintenance Teams l Andy Meador
In the height of a skilled labor shortage, this session will give participants tips on recruiting new talent and retaining their existing workforce. They will learn how to grow maintenance teams organically from within their organization with training and career paths.
A Change is Gonna Come - How to Lead Through Constant Transition l Valerie Sargent
In this session you'll gain understanding of the psychology of transition, learning proper tools, skills and strategies to help associates embrace change effectively. Turn resistance into resilience as you help them manage transitions smoothly through turbulent emotions of loss.
Partners in Progress: North Carolina Units of Government and the Apartment Industry l Moderator: Tami Fossum, Panelists: Jeff Furman, Paul Meyer, Chief Roegner, Marlene Sanford
As Housing is becoming increasingly expensive this panel will explore the impact regulations have on development as well as day-to-day operations in the housing industry.
Digital & Social Media Marketing Roundtable with Industry Innovators l Moderator: Stephanie Loyd, Panelists: Nikol Edwards, Rachel Garavito Young, Kate Jarrell, Laura White
In an ever changing marketing world, join industry innovators to hear about the latest and emerging trends in the world of digital and social media marketing.
Legislative Update & PAC Raffle Reception | 4:15 PM
Details coming soon!
---
Wednesday, 5/26/21


Education Breakout Sessions | 8:30 AM, 9:45 AM, 11:00 AM
F.L.E.X. To Build Your Marketing Muscles (Fundamental Leasing Exercises) l Melissa D. White
Enhanced content for a deeper dive into digital strategies for multifamily. This session will cover inbound marketing strategies: social media, content marketing, and lead generation as well as fundamental leasing exercises to convert the traffic you worked so hard to gain.
So You've Sold Them…Now What? The Art of Customer Service l Russ Webb
Where does sales stop and service begin? What customer service mistakes are costing your business? Do you know why loyalty programs work? Discover the answers to these questions and how to create brand ambassadors you learn the pitfalls of customer service with a smile...and a laugh.
It's in the Pause Leadership: Emotional Intelligence in Action l Valerie Sargent
As a leader, you must be aware of the team culture you create. In this session learn to develop your "pause" and discover how your Emotional Intelligence (EQ) makes you a stronger, more effective leader.
Closing Keynote | 12:15 PM
ACCELERATE IN THE FAST LANE: How to Sell in a Competitive World and Win Customers for Life l Deborah Gardner
BUCKLE YOUR SEAT BELT! If you want a vision to enhance your career, now is the time to rev up your engines and race beyond the finish line. Watch as Deborah Gardner, better known as the "Pit Bull in a skirt", boldly unloads how to integrate a newly advanced strategic thinking through her high impact, red bull, double espresso, steroids format delivered with an entertaining, funny and interactive message. Pump up your muscles, get ready for the new language of sales, negotiations, customer behaviors while experiencing the true meaning to take down the competition in order to win customers for life.