Back to Products & Services
2022 Compensation and Benefits Survey Sponsor
AANC Survey Sponsor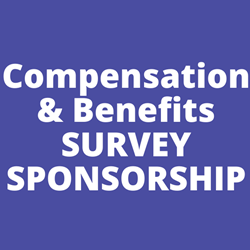 AANC 2022 Compensation & Benefits Survey Sponsor
AANC is commissioning the development of a statewide Compensation and Benefits Survey. Don't miss the chance to have visibility in this highly sought after data our industry is asking for!
Investment - $1000 per company (Limited to 3 Companies)
Must be a member of at least 1 of the 7 NC Affiliates
Benefits

Company Name/Logo on AANC Website
Company Name/Logo on Compensation Survey
Please provide your company logo in a PNG or JPG file at the time of the order to kristin@aanconline.org.
---