Back to Products & Services
AANC Quarterly Webinar Sponsor (1 webinar only)
AANC Webinar Sponsorships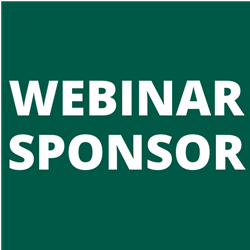 AANC 2024 Webinar Sponsor (1 spot left!)
AANC provides quarterly webinars exclusively for our membership on topics such as Government Affairs, Leadership, Student Housing and more. Sponsor one of four webinars and you will receive the benefits below.
Benefits:
Company logo on AANC Website Calendar
Company logo in Promotional Emails & Social Media Posts
Company logo on Power Point Slide at the beginning of webinar
Option to have 1 company representative speak for up to 5 minutes
Please provide webinar date preference and logo in a PNG or JPG file at the time of the order to kristin@aanconline.org.
Webinar Dates & Topics
SOLD February 14 at 10am l Social Media Persona
SOLD June 5 at 10am l Preparing for Crisis Situations on Properties
SOLD September 18 at 10am l Walking Properties: Risk Management Assessment & What to Do From There
November 13 at 10am l Mental Health/Burn Out
---