SOCIAL MEDIA TIPS FOR COMMUNITIES & COMPANIES
SOCIAL MEDIA TIPS FOR COMMUNITIES & COMPANIES
From the AANC PR/Marketing Committee
---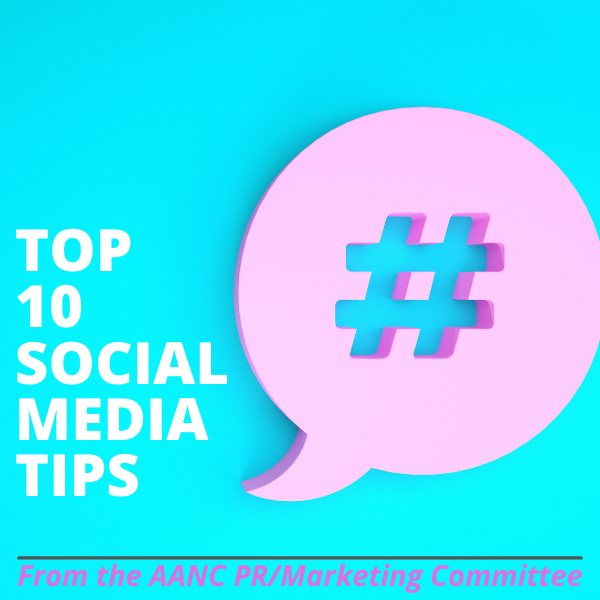 1. Always post a photo or video with your content!
2. Make sure your community or company has a business profile on Instagram, Facebook or LinkedIn. This way, you can track analytics and see your success!
3. Designate someone on your team to engage with followers, respond to comments, and answer messages. 
4. Drive your residents and prospects to your pages! Host contests, giveaways and/or share community information that's useful to your neighborhood or submarket. 
5. Follow your competitors! Not only can you stay up to date on what they are doing, but you can make sure to set yourself apart in a different way. 
6. Use free tools like Typorama or Ripl to give your posts some life and movement.
7. Use Instagram Highlights and Facebook Live to invite your residents in and show them your authentic self.
8. If there's a negative comment or post, always invite the person to continue the conversation offline.
9. Use the 80/20 rule! 80% of your posts are about your community, amenities, staff, etc. and 20% are direct sales posts (like those vacant one bedrooms that are on special!)
                                                                                                                 10. Make it fun! Set up "Instagrammable" spaces in your       
                                                                                                                  amenity areas, model apartment or office. Who doesn't love
                                                                                                                  a good selfie? Bonus if you can tie it into a contest for your
                                                                                                                  followers!