RPM Careers Spotlight: Lachelle Hodge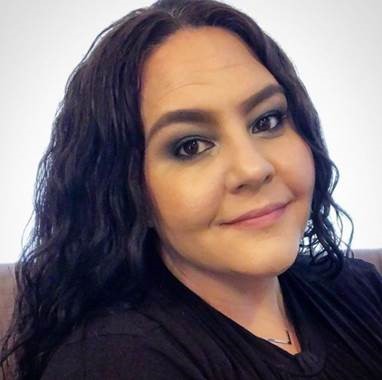 Name: Lachelle Hodge
Title: Senior Property Manager
Company: Forest Pointe Apartments (Apartment Dynamics)
Email: lhodge@aptdynamics.com
Local NC Affiliate: TAA

Tell us about your career: 
I have only been in the industry for about four years though I had tinkered with the idea of applying off and on several times prior due to my spouse having been in the industry as a Maintenance Tech & Supervisor over the span of about ten years, but I was really comfortable in my current position as I was a salon & spa manager and had been with my employer for about 8 years and the thought of change was terrifying! After an unexpected layoff due to downsizing, and while working for another salon, I was connected to and approached by a broker who was based out of Durham who managed about 200 single family assets and asked if I had any interest in being his administrative assistant.
While I loved the industry I had been a part of for so many years, I knew in my heart I was ready for something different and had always wanted to get my foot in the door and this seemed like my chance. I had a flexible schedule, could work from home, was paid weekly and performed a lot of administrative tasks such as ad posting, lease prep, work orders, etc. and never had to manage or handle the in-person prospect or resident side of things. I was essentially just an entity behind the computer screen (which was very different from what I was used to).

In February of 2017, my boss told me he was leaving the company he was with to start his own adventure in Raleigh and could no longer afford my salary. I was devastated as I had come to really enjoy my job. I started frantically looking for work, and focused on the apartment industry thinking, how different could it be from what I had been doing??
Turns out, it was a whole other ballgame! I still laugh to myself when I think about the day I was told by my then PM, that I almost wasn't hired due to my lack of "leasing" experience, but in April of 2017, I was hired as the APM for Forest Pointe Apartments in Durham, NC. And it turns out, not only was I pretty good at leasing but I was also really strong administratively and after a year and a half I was promoted to a PM position for a smaller asset in Carrboro!
I exceled at and settled into my new role quickly. In April of 2019, I was called back home to act as PM for Forest Pointe due to my knowledge of and experience with that particular asset. In April of 2020, I was promoted AGAIN to a Senior PM position with Apartment Dynamics while still managing my asset in Durham and am usually called to action when a site is struggling with occupancy or to assist with new employee onboarding as I tend to build strong team members who perform well!
I really enjoy training/growing people and watching a team of people meet and exceed goals together. My most favorite "to-do" task is invoice entry (is that weird??) and almost four years later I still love the feeling of the "leasing high" I get when a new paid application is received.
In closing, I have literally fast-tracked in this industry and have done so with an amazing team and amount of support behind me. Apartment Dynamics prides themselves on employee support & growth and I think I exemplify that in every way imaginable! I am so incredibly proud and fortunate to work with such an amazing group of people and I cannot wait to see how much further I go as I am only getting started in this wonderful, crazy and rewarding industry of ours!

What advice do you have for someone just starting in your field:
Always lead by example and be "the" person you would want to follow.
---
We Want To Highlight You!
Submit here.