Member Highlight: Franklin Rodriguez
Franklin Rodriguez

Senior Service Manager/Construction Liaison, Blue Ridge Companies
---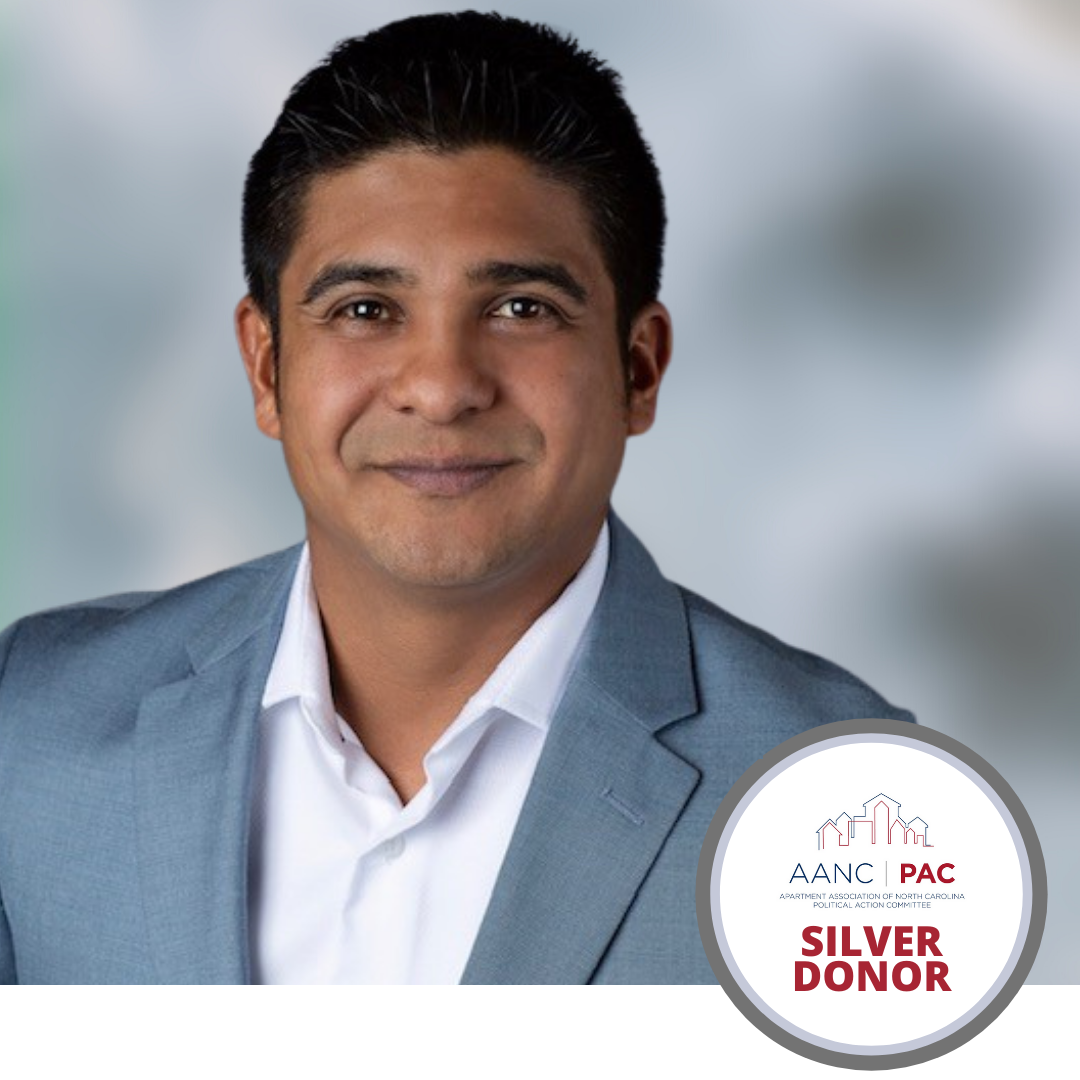 While some people have a clear vision of their profession and what they want their mark on the world to be, Franklin Rodriguez accidentally fell into the apartment industry with the help of a dear mentor – and hasn't looked back since. 
About 18 years ago, Franklin was asked if he wanted a job as a technician. Knowing nothing about the industry or what exactly the job would entail, he blindly accepted the offer and instantly became a sponge, soaking up the knowledge and experience. This eventually helped him work his way up to his current role, Senior Service Manager/Construction Liaison at Blue Ridge Companies. 
Franklin is currently a part of the Apartment Association of North Carolina's Leadership Lyceum Class of 2021. His acceptance in this year's class is a true testament to the leader he has become in not just the multifamily industry, but in everyday life. One of his greatest passions is to embody the role of both a student and teacher in all aspects of life. As he grows in the industry, Franklin's goal is to continue educating himself so that he can better educate others along the way.
If there's one thing Franklin has learned about leadership, it's to lead by example. He believes the difference between being a boss and a leader is striving to learn, being open-minded and truly paying attention to those around you. And don't be afraid to ask for help. In his experience working in the maintenance world, it is easy to think you have it all figured out – but rather, it's a sign of strength to reach out and admit you don't understand something. 
Mentorship has been a guiding light for Franklin along the way and has shaped how he wants to be seen as a leader, mentor and friend. His most rewarding experience working with the association was hearing encouraging words from a mentee who wanted to one day be in Franklin's shoes. 
Franklin currently serves on the Triangle Apartment Association's Government Affairs Committee and Board of Directors, as well as represents the apartment community nationally with a position on NAA's Apartment Career Committee. Franklin continues to pursue various certifications and is now an NAAEI Certified Apartment Technician (CAMT) and an NAAEI Certified Apartment Portfolio Supervisor (CAPS). 
His vision for the multifamily industry is to have maintenance teams gain more of a presence at classes and events, and help shed light on the positives of working in this sector of the industry. Franklin's passion to promote education, participation and mentorship throughout the multifamily industry is a key asset in propelling the industry forward and creating a strong community of hardworking individuals.