20 in their Twenties Spotlight: Epiphany Smith
Date posted
August 20, 2020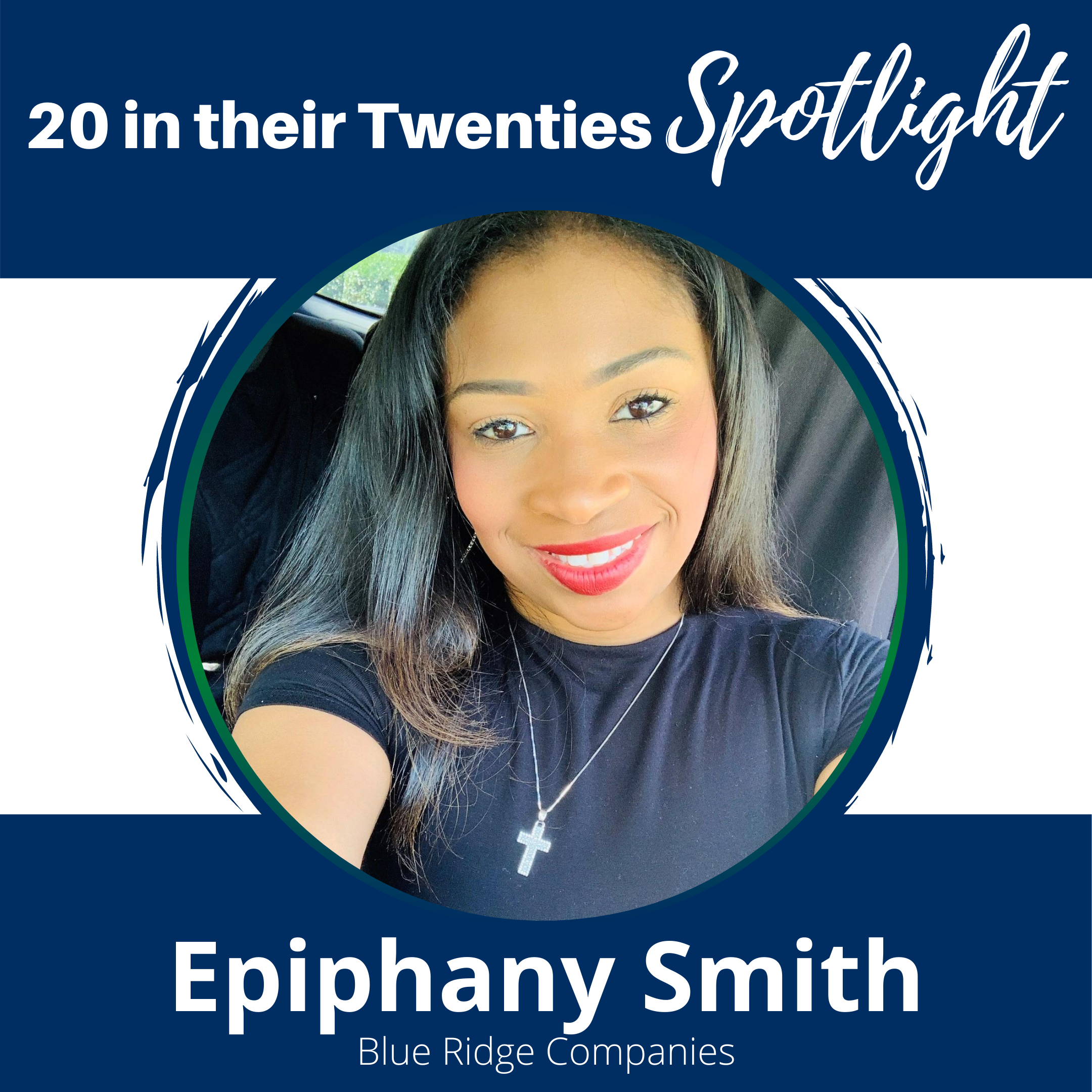 Name: Epiphany Smith
Title: Community Manager
Company: Blue Ridge Companies: Ashton Park Apartments
Email: EpiphanySmith@icloud.com
Local NC Affiliate: AAWNC
Epiphany is an AANC 20 in their Twenties 2020 scholarship recepeint who will be attending the AANC 2021 Conference for only $20!

Tell Us About Your Career.

I am currently a Community Manager for Blue Ridge Companies. I have worked for them for seven and a half years. I started my career as a part-time leasing professional. Within the seven years working for Blue Ridge Companies, I was promoted to an Assistant Community Manager within three years. Then later in the process, I was promoted to a Community Manager.
As a property management associate, I have always thrived in helping people. Working in this industry, I have been able to surpass many goals within my career. I can never forget when I first joined this industry; I wanted to give up and never push my self to become a Community Manager. However, working for a fantastic company like Blue Ridge Companies and having a phenomenal Regional Manager (Deidre Wilson) encouraging and inspiring me. I wouldn't be who I am today. I adore working in this career and being able to learn and grow.
I am very honored and blessed to work for such an amazing, outstanding, and magnificent company. Working for Blue Ridge Companies has helped me in so many ways. The company gives you the opportunity and tools to make you a better you.
My future goal is to become a corporate leader and being able to lead and train new professionals within the industry.

What advice do you have for someone just starting in your field?

"DON'T GIVE UP"...give it one hundred percent! If you keep striving and working hard, you will be able to reach your career goals. Never let the naysayers stop your ambition. Also, build up your confidence, believe in yourself and keep going until the wheels fall off.