Work With AANC - We Are Hiring a Director of Government Affairs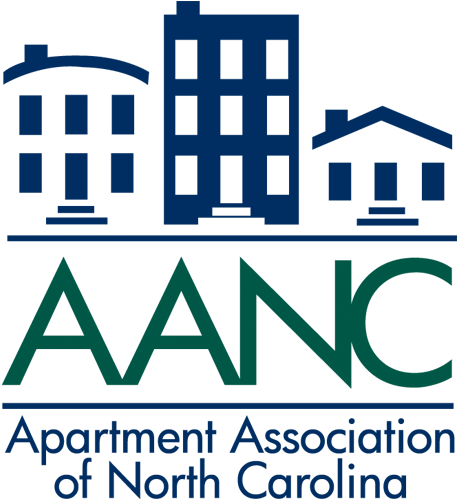 Director of Government Affairs
Interested parties should send resume, writing sample(s), salary expectations and references no later than March 22, 2019 via email to:
Joshua Dick
Executive Director
Apartment Association of North Carolina
Email: joshua@aanconline.org

Summary Description
Position based in Raleigh, North Carolina
Under the general direction of the Executive Director of the Apartment Association of North Carolina (AANC), assists in the development, coordination and implementation of the overall government relations effort for the AANC. Responsible for establishing and maintaining relationships with state government officials, other industry related stakeholders (Home Builders, Realtors, etc.), coalition building and supporting all 7 local affiliated apartment associations. Responsible for providing the industry's view points and objectives to lawmakers and other interested organizations. Works in consultation with the PAC Chair.

Exemplary Duties/Responsibilities
Represents AANC's and the apartment industry's positions at public hearings, in private legislative meetings, and in public forums as appropriate.
Coordinates and communicates regularly with contract lobbyist(s) and local affiliate government affairs staff.
Monitors news media and government sources for potential changes in regulatory and legislative areas to ensure AANC reacts effectively and advises its members of the resulting impact on their operations.
Develops and implements comprehensive government relations, strategies for state issues and when appropriate, local issues.
Responsible for organizing, planning and coordinating all meetings associated with AANC's annual Legislative Conference.
Assists the Board of Directors, Government Affairs Committee and Executive Director in the preparation and implementation of a legislative program, which addresses overall industry concerns, as well as specific issues that arise.
Assists in answering membership inquiries concerning issues, current legislation, local ordinances and other issues that affect the apartment industry.
Interfaces with representatives of NAA, AANC, and other state, local and related trade associations to maintain an active network of legislative information.
Responsible for developing and maintaining a working knowledge of all industry related issues that can be impacted by the legislative process.
Serves as liaison and coordinates the management of the Political Action Committee (PAC), including communication, fundraising, reporting, compliance, budget, and distribution issues.
Develops Talking Points, White Papers and Position Statements.
Minimum Employment Standards:
Bachelor's Degree from accredited College/University.
Should have a background in government and politics.
Excellent written and verbal communication skills, familiarity with various communications tools including computers, the internet and various software applications.
Skills in listening, comprehension, expression and consensus building.
Must be willing and able to travel on a semi-frequent basis within the state and to national conferences as required.
Trade association or non-profit experience a plus.
A working knowledge of property management a plus.
Familiarity with the North Carolina legislative process and key legislators a plus.
Skills:
Interpersonal communications, verbally and in writing with a diverse range of people. Effectively using time and resources to accomplish program operations; maintaining effective business relations with those encountered in the course of work; analyzing and independently solving a variety of situations and problems, ability to work with volunteer committees and the board of directors.
Note: This job specification should not be construed to imply that these requirements are the exclusive standards of the position. Incumbents will follow any other instructions, and perform any other related duties, as may be required by the Executive Director and AANC Executive Committee.
The Apartment Association of North Carolina is a statewide organization dedicated to supporting its members through meaningful advocacy, education and services. AANC represents the multifamily housing industry in North Carolina which includes seven local affiliates comprised of 392,000 units. For more information please visit www.aanconline.org.
Interested parties should send resume, writing sample(s), salary expectations and references to Joshua Dick at joshua@aanconline.org by Friday, March 22, 2019. Preferred start date of mid-May 2019 and available to start prior to and attend the AANC Education & Legislative Conference (5/20/19 – 5/22/19, Raleigh, NC). Salary based on experience. Benefits include paid time off, health stipend and 15 paid holidays. AANC is in the process of adding additional benefits. Please note applications missing salary expectations will not be considered. All candidates must be located or willing to relocate (no relocation assistance available) to the Raleigh, North Carolina area.