AANC E-Notes: 2022 2nd Quarter Issue

IN THIS ISSUE: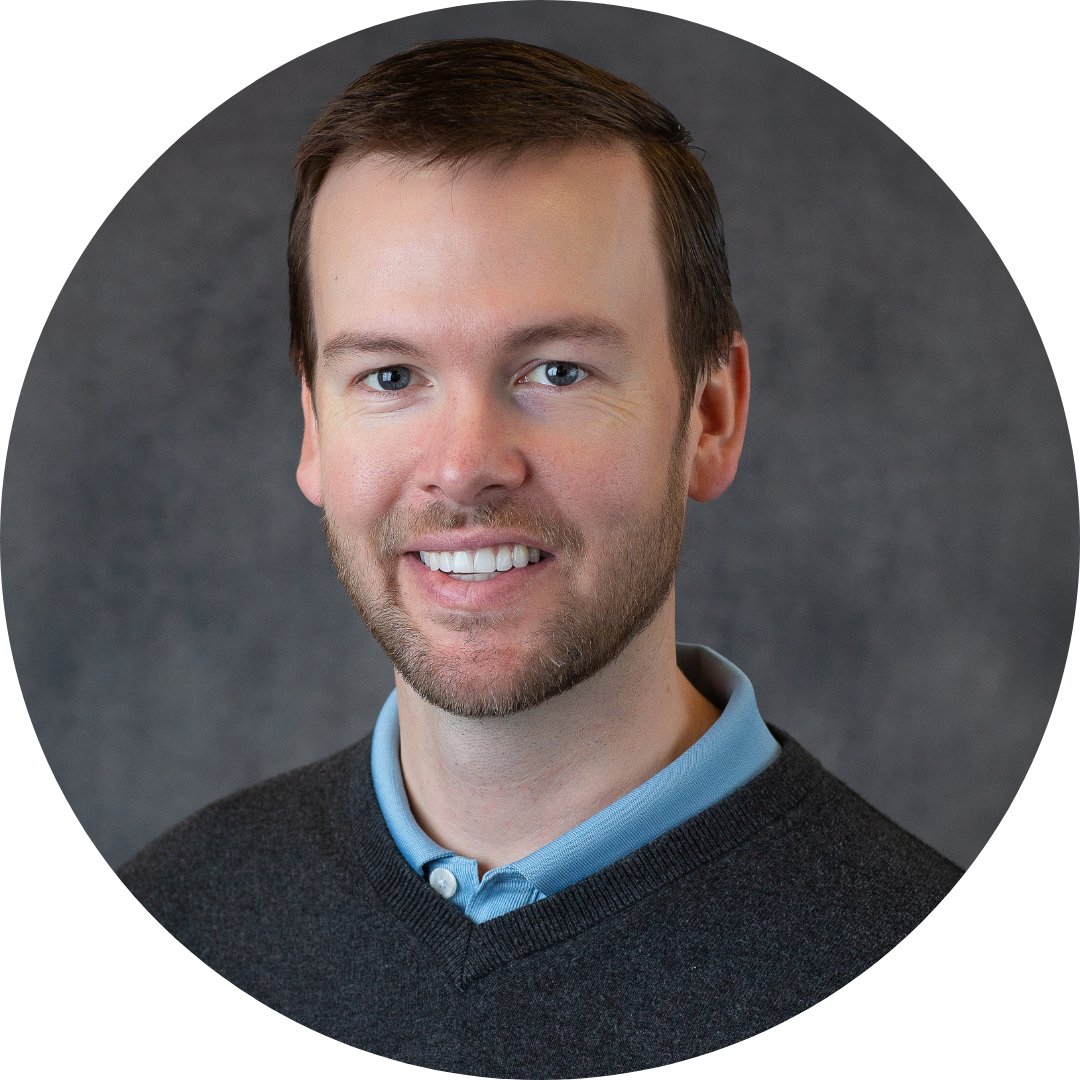 Greetings!
I hope everyone's 2022 is going well. We're not quite halfway through the year and already the Association has had some great achievements that I'd like to take a moment to highlight.

First, I'm happy to say that we had a very successful Education & Legislative Conference in Raleigh a few weeks ago. It was wonderful to be able to come together for our first in-person conference since 2019. I'd like to thank the committees, board members, attendees, event sponsors, supplier partners and most importantly, our AANC staff, for the hard work that went into making the event such a success.

I'd also like to congratulate the 20 in their Twenties and DE&I Scholarship Recipients who were presented with conference scholarships. These 24 individuals have demonstrated a strong interest in the AANC and are being recognized as potential future leaders of the industry:

20 in their Twenties
Jessica Adams
Serece Dalton
Kelly Edwards
Dana Fuller
Jennifer Glenn
Chloe Griffin
Kristin Hancock
Sarah Ikeya
Michelle Kingson
Amanda Miller
Emily Miner
Elisabeth Morales
Paige Norris
Britini Quatrone
Morgan Tasgal
Paul Sidam
Epiphany Smith
Brad Tarnowsky
Tyler Whitt
Brittany Yedlosky
DEI Scholarship
Melody Adames
Courtney Adams
Phoebe Ortega
Eliza McKinney King
Next, I'd like to congratulate our AANC Hall of Fame Inductees! On May 17th, the following individuals were recognized for their contributions, accomplishments, and service to the multifamily housing industry. The Apartment Association would not be what it is today absent the dedication, leadership and hard work of those listed under the announcements below. 
A big thank you from all of us for your many years of service!
I'd also like to take this opportunity to congratulate this year's Larry Cranford Memorial Scholarship Recipient, Tiffany Buoniconti. 
Lastly, if you haven't already done so, I'd like to encourage you to register for our upcoming Applicant Fraud Alert: Prevent & Cure Webinar. Fraud of this nature is at an all-time high, and this webinar will help provide additional insights on how to protect your staff, residents, and financial investments.
Jennings
Jennings Snider l SYNCO Properties
AANC President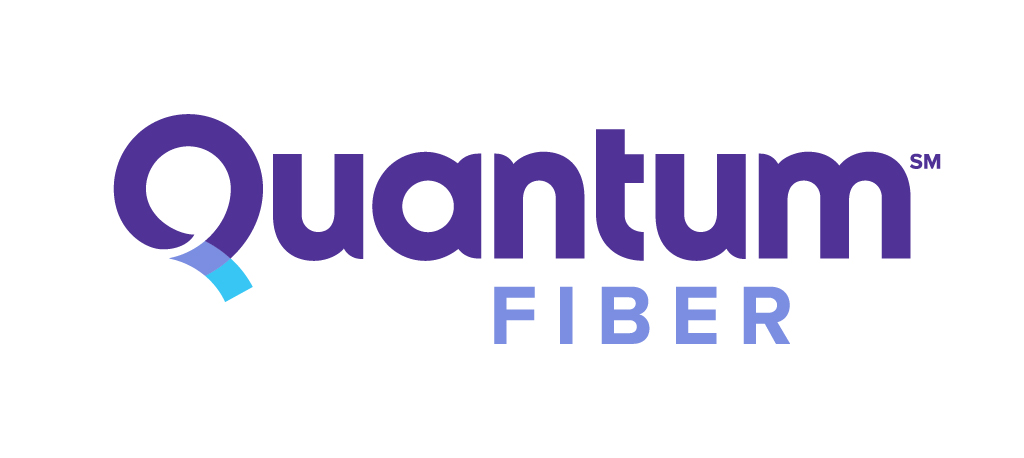 Born from a strong heritage, Quantum Fiber is a new Lumen Technologies brand that has taken the leap forward into next-generation, fully digital internet solutions. Quantum Fiber opens up possibilities for builders, developers, and property owners who are ready to modernize their properties and future builds. With expertise from Quantum Fiber℠ Connected Communities, we create long-term partnerships through tailored solutions. Quantum Fiber uses the power of Lumen's extensive fiber network, infrastructure, and global cyber monitoring to provide exceptional service, reinforcing our promise to deliver internet for what's now and what's next.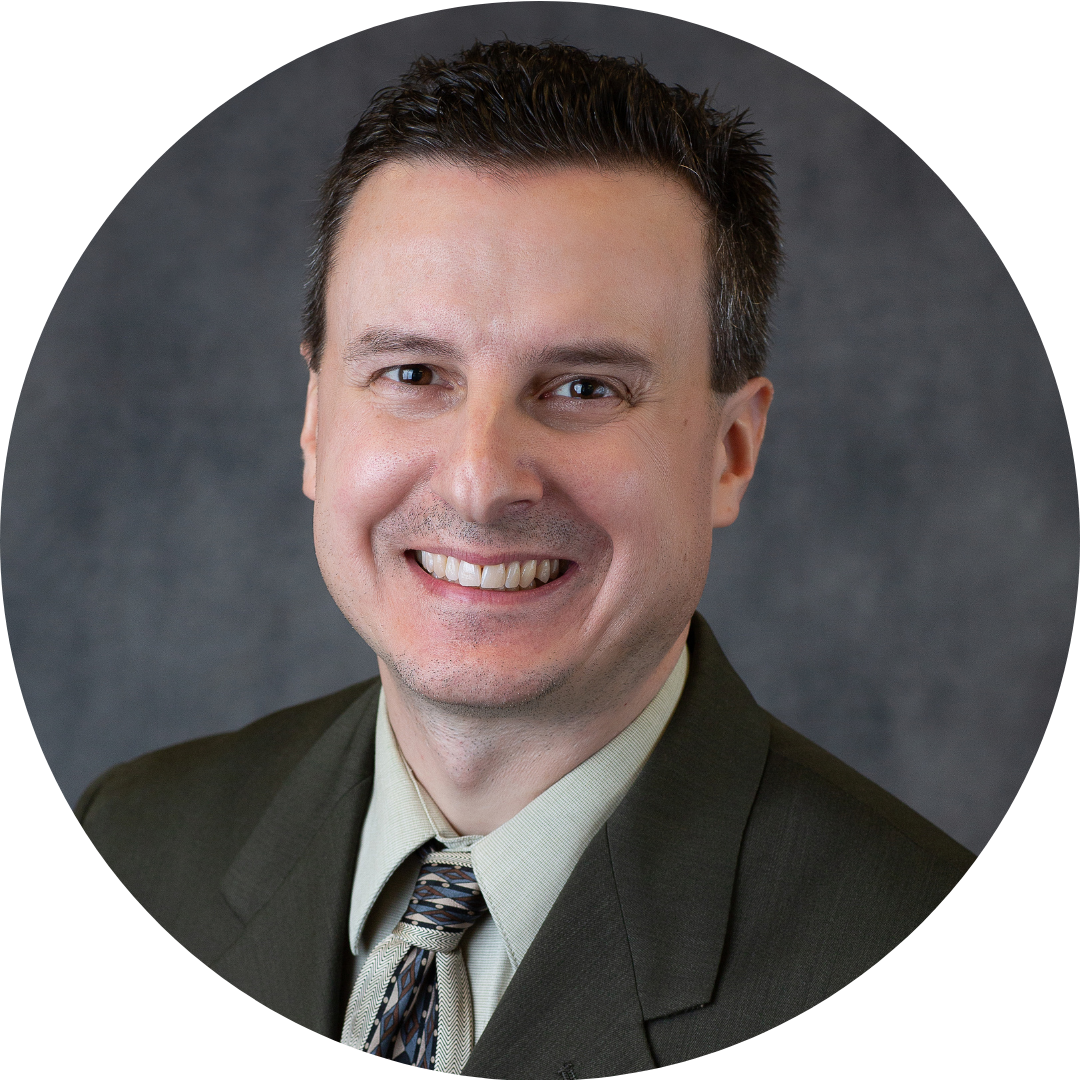 Hello AANC Members,
What a record-breaking 2022 AANC Education & Legislative Conference we just held! It was our first one in person in three years due to COVID. We achieved the highest attendance ever with 667 participants registered. We held our first-ever tradeshow which was sold out. Our educational sessions were extremely popular with seats being fully occupied in virtually every session.

AANC not only achieved but exceeded its PAC goal of $25,000. We recognized our "20 in their Twenties" and also our first ever DE&I scholarship recipients as well as the winner of the Larry Cranford Memorial Scholarship recipient (all of whom are listed in our Message from our President column). We also recognized our Leadership Lyceum graduates from 2022 and 2021. Congratulations to all of them!

Lastly, we announced our inaugural Legislator of the Year Award for 2022 which was presented to Representative Jon Hardister. Due to the North Carolina primary postponement, which was held May 17, we delayed our AANC Lobby Day, now scheduled for Wednesday, June 15 in Raleigh. AANC Lobby Day is our annual opportunity to meet with our statewide legislators to discuss issues important to the multifamily industry. Reach out to your local affiliate or to AANC for more information.

Wishing you a fun-filled and safe summer ahead!
Joshua 
Joshua Dick l AANC
Executive Director 
---
AANC HALL OF FAME

We are thrilled to introduce the 2022 AANC Hall of Fame inductees that were honored at our AANC Education & Legislative Conference: Recognition Lunch last month! This group of VERY well deserving individuals have made significant contributions, accomplishments, and service to the multifamily housing industry: Lisa Foley, Tami Fossum, Mary Gwyn, R. Sterling Kelly, III, Mindy McCorkle, Andy Meador, Susan Passmore, Latoya Patterson, and Amy Ritchy. Also, a special thank you to this year's sponsors: Carolina Restoration Services, Crossover Roofing, and Loebsack & Brownlee.
---

AANC 20 IN THEIR TWENTIES SCHOLARSHIP RECIPIENTS

On behalf of the AANC NextGen Committee, we are excited to announce the inaugural recipients of the AANC 20 in their Twenties scholarship: Jessica Adams, Serece Dalton, Kelly Edwards, Dana Fuller, Jennifer Glenn, Chloe Griffin, Kristin Hancock, Sarah Ikeya, Michelle Kingson, Amanda Miller, Emily Miner, Elisabeth Morales, Paige Norris, Britini Quatrone, Morgan Rodrigue Tasgal, Paul Sidam, Epiphany Smith, Brad Tarnowsky, Tyler Whitt, Brittany Yedlosky!!! These highly deserving emerging leaders attended the AANC Education & Legislative Conference last month in Raleigh for only $20 each.
---




2022 DE&I SCHOLARSHIP RECIPIENTS
On behalf of the AANC DE&I Committee, we are very excited to congratulate our inaugural DE&I Scholarship Recipients: Melody Adames (Redhill Ventures/Hometrustee), Courtney Adams (Bell Partners), Eliza McKinney King (Pegasus Residential) and Phoebe Ortega (Grubb Partners)! These future change agents attended the 2022 AANC Education & Legislation Conference last month at no cost with a lodging and food stipend. 
---
LARRY CRANFORD MEMORIAL SCHOLARSHIP

Congratulations Tiffany Buoniconti, an Assistant Community Director at Amberleigh Shores; a property of Flournoy Properties in Wilmington, NC! This scholarship will give Tiffany up to $1,000 toward earning her CAM designation. Also, a BIG thank you to the Wilmington Apartment Association Board for doing a wonderful and diligent job selecting this year's recipient. 

The mission of the scholarship is to foster the professional apartment industry education and career development potential of selected up-and-coming multifamily rental housing industry leaders in NC.
---
AANC LEADERSHIP LYCEUM CLASS OF 2022

AANC could not be prouder of the Leadership Lyceum Class of 2022 graduating last month in our AANC Education & Legislative Conference: Recognition Lunch! Congrats to Nana Bentsi-Enchill, Andrew Cresimore, Heather Crowley, Colleen Doubek, Dion Harris, Dale Holder, Kimberly Medearis, Doriane Murray, Liz Newkirk, Josh Owen, Shane Raby, Chris Williams, Brianna Wood. And a special thank you to the class sponsors: BluSky and Loebsack & Brownlee!
---
AANC INSTRUCTOR DIRECTORY
The AANC Education Committee had a request from the local affiliates to develop a state specific Instructor Directory that they can access when they have needs that their volunteer faculty can't fulfill.  We know there are a lot of talented facilitators and instructors in our state!  If interested, please fill out this form to be included. 
---
---

JOIN AN AANC COMMITTEE
Are you looking for different ways to get involved at the state level this year? AANC offers members different ways through our diverse group of committees.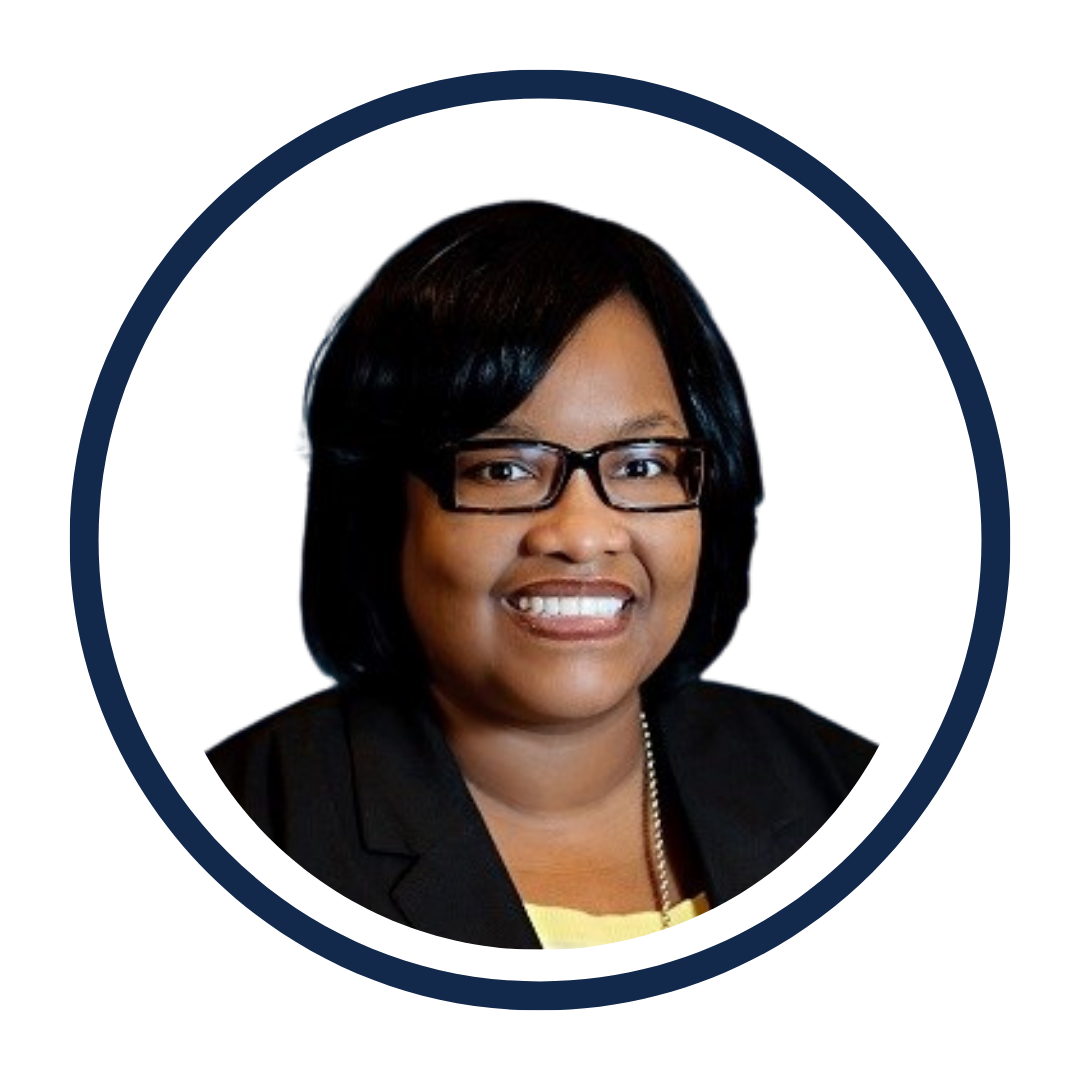 Latoya Patterson, CAPS, CAM, HCCP 
Senior Regional Property Manager at Ginkgo Residential
Latoya Patterson always dreamed of working in hospitality, specifically within hotel management. What she didn't realize was that there was a successful and rewarding career in multifamily waiting for her. It all started when she met a property manager in 1998. She saw how much property and hotel managerial roles overlapped and her interest was piqued. She realized quickly that this was where she was meant to be due to the career growth opportunities in property management.  Read more...
---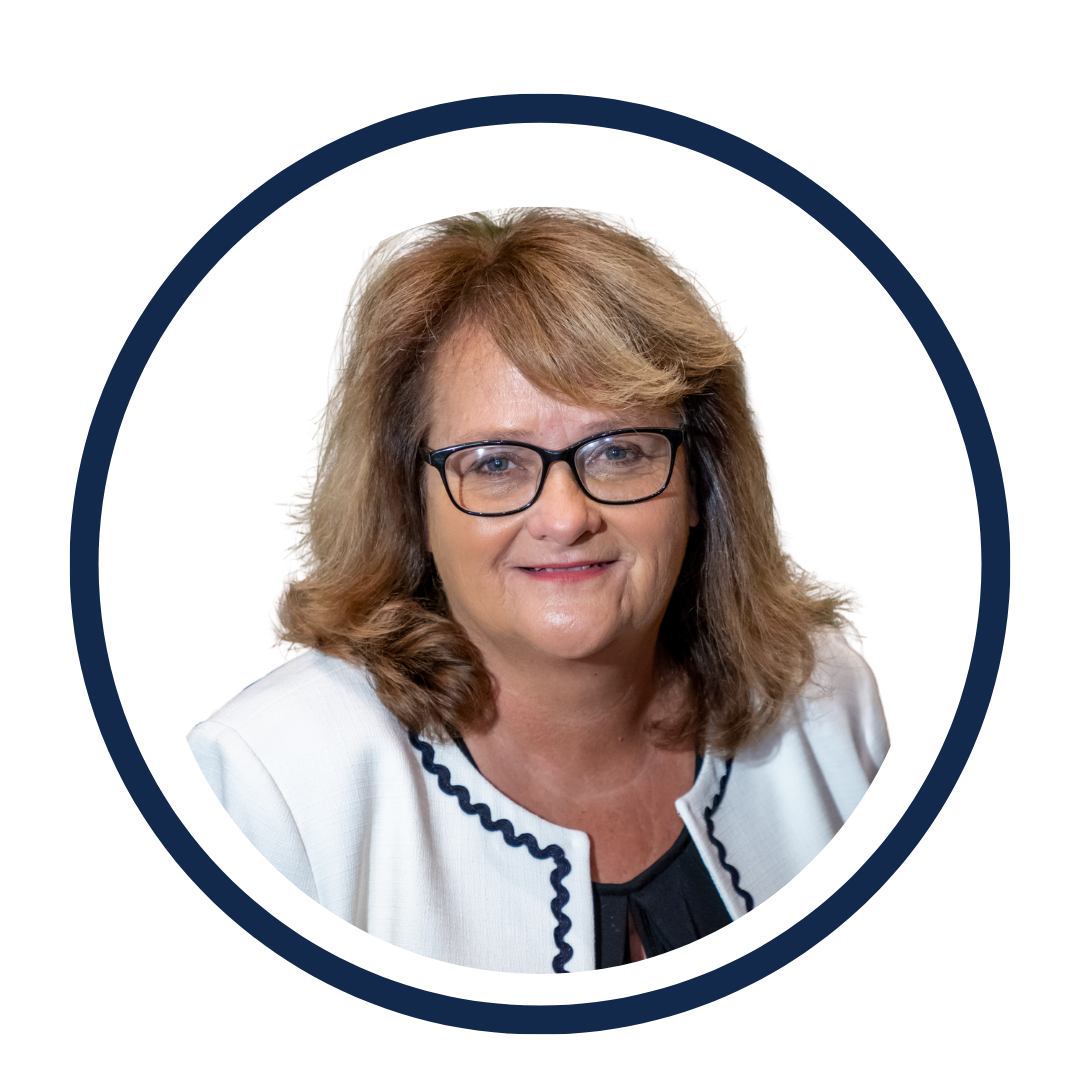 Terry Ragland
Vice President of Property Management at Blue Ridge Companies
Terry Ragland fell into the multifamily industry by accident. She quickly realized working at a car dealership was not for her, so she took an interview with an apartment leasing agent and was hired on the spot. Now 32 years later, she is the Vice President of Property Management at Blue Ridge Companies, where she has been proud to work since 2010. She oversees all third party-owned properties and new construction deals, as well as manages Blue Ridge's global portfolio. Read more...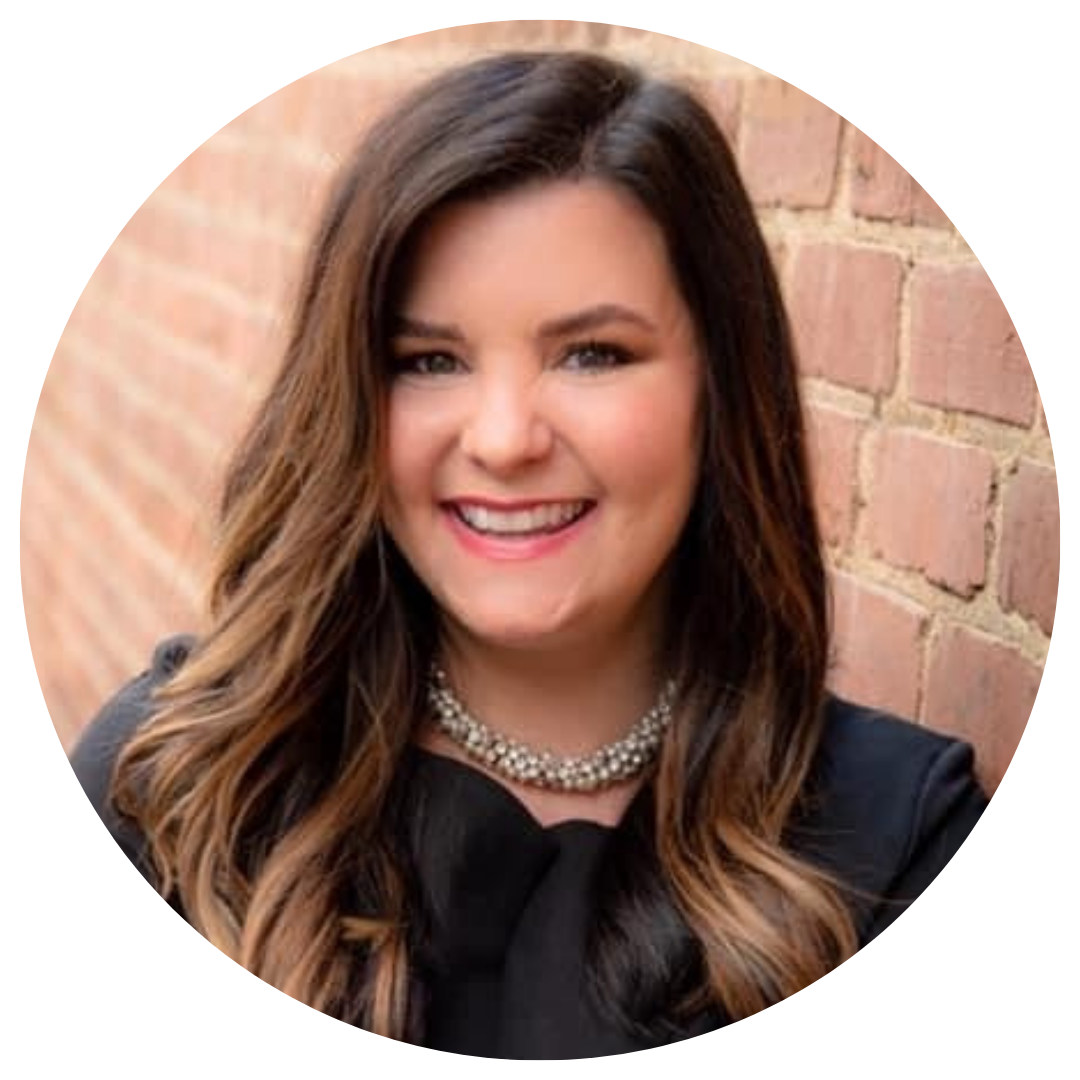 Hello AANC!
WHEW. We made it! We completed our first-ever conference with a separate trade show and it was AMAZING! AANC Shift and the Shift Speedway were both incredible and the supplier community showed up in force. A huge thank you to every volunteer, the AANC staff, and all the presenters for making this conference successful, and to the supplier community for bringing their A Game to the  trade show floor! Lots of learning and "netweaving" happened, and I couldn't be happier with the results. Forty unique tradeshow booths with even more suppliers attending and sponsoring in other big ways, with hundreds of our owner/manager friends walking the tradeshow floor. Looking forward to next year and an even bigger and better conference!  
But what about the rest of 2022? How do we continue this year with our biggest event behind us?
Get involved. If you aren't on a committee, join one today! I would love to help you get plugged in in an area you are passionate about!
Sponsorships are STILL available! Contact the AANC team to see what sponsorships are still out there and what might be a good fit for you.
We have an in person lobby day on June 15 th . Contact your local affiliate or AANC directly to find out how you can be involved. We need your voice!
Keep an eye out for 2023 opportunities. Ever been interested in Leadership Lyceum? Want to vice-chair a committee? Are you a rising star in your twenties?
AANC regularly presents amazing webinars, make sure you attend!
And when in doubt, the insanely talented AANC staff, as well as myself, are always willing to help get you plugged in and would love to chat with you about what your next steps might be. Looking forward to a wonderful summer with the AANC and the supplier council and seeing you all for our in-person SSC meeting in July!
Betsy
Betsy Kirkpatrick l BG Multifamily
Chair, State Suppliers Council
bkirkpatrick@bgmultifamily.com

SAVE THE DATE!
AANC 2023 Education & Legislative Conference
April 24-26, 2023
Raleigh, NC


Mark your calendars and plan now to join us for the 2023 AANC Education
& Legislative Conference!. Registration will open January 2023 and sponsorship/exhibit opportunities will open October 2022. 
The NextGen "SHETSY" Show with Betsy Kirkpatrick and Shane Raby
Season 2, Episode 2
Check out the video below!
NCGA UPDATE FROM MCGUIREWOODS
The North Carolina General Assembly's 2022 short session officially convened earlier this week. Legislative leadership did provide some insight into what their priorities will be for this session. Earlier this week, House Speaker Tim Moore (R-Cleveland) shared that House lawmakers want to look at pay increases for state employees and teachers. While the Speaker did not provide a specific figure, any amount provided for raises will be in line with Democratic Governor Roy Cooper's budget priorities.

The Speaker also noted that tax cuts or tax rebates would also be something the House will consider, particularly because the state is expected to collect $6.3 billion more in projected revenue than initially forecasted. Legislators are still expecting this summer's session to be very short with legislative leadership aiming to adjourn by early July.
---
GOVERNMENT AFFAIRS
IMPORTANT Reminder: Valet Trash Effective date of July 1, 2022 
On July 1, 2022 valet trash service providers will be required to ensure trash receptacles meet the fire retardant specifications outlined in the amended 2018 NC Fire Code, Section 304.4. 
Compliance will be monitored/enforced by NC Fire Marshals across the state. Noncompliance may result in fines to the residential property. However, AANC and the BCC encourage Fire Marshalls to operate in leniency while North Carolina valet trash vendors work to comply with the 2018 North Carolina Fire Code. 
What does this mean for my property?
If your property currently provides valet trash services, communicate with your provider. Ask if they have an implementation plan to comply with the upcoming effective date and discuss all present options.
What can property managers do?
Starting July 1 any trash outside the waste receptacle will be prohibited. If this is not already a protocol, informing tenants of this new compliance will be necessary.
Be sure to have valet trash agreements on site. This should include the agreed-upon days and times the vendor will operate.
Onsite managers can remind tenants of the importance of complying with the valet trash procedures. (i.e. how long trash receptacles can sit outside, what time and days does the service operate, and what (if any) are the enforceable penalties violators will be subject to).
We anticipate many jurisdictions will allow for an enforcement grace period as valet trash service providers work to meet the deadline, but we know that will vary across the state. We will work locally to provide relevant information surrounding enforcement as it becomes available. If you have any questions please don't hesitate to ask.
---
AANC Lobby Day June 15th 2022 - See you in Raleigh! 
AANC's lobby day is just around the corner, on June 15th AANC will be meeting with state legislators to discuss issues impacting our industry and we hope you will advocate with us! This year we will be addressing the following issues:
Barriers to Apartment Development
Support & Service Animals
Magistrate Training
If you are interested in participating in lobby day please contact your local affiliate to coordinate legislative visits.
---
North Carolina Grant Programs 
Phase 2 of NCs Business Recovery Grant Program Launch 
NC Department of Revenue
Phase 2 of the Business Recovery Grant Program relaunched Monday, May 2. Phase 2 has expanded eligibility requirements to now include businesses subject to NC income tax who have suffered an economic loss of 20% or more. The application period will close on Wednesday, June 1st If you need help determining if you should apply, use this chart to see if you meet the eligibility requirements or visit NCDOR to learn more. 
Multifamily Recycling Grant Program 
NC Department of Environmental Quality (NC DEQ) Multifamily Recycling Grant
NC DEQ plans to offer grants through the Multifamily Recycling Grant Program for the duration of funding availability. The intent of this grant program is to fund projects that help build lasting capacity to recycle traditional household materials (paper, cardboard, metal cans, glass, and plastic bottles and containers) from multifamily residences. 
The Multifamily Recycling Grant Program will support projects that create new access and/or newly recovered tonnage from multifamily residences. Grant funds may be used to purchase typical equipment needs to start or expand multifamily recycling such as carts, dumpsters, collection vehicles, concrete pads, recycling corrals, site development, and education. 
Eligible grant applicants include recycling businesses or non-profits, local governments, multifamily property owners, or multifamily property management companies. An education component to the project is required which includes labeling, clear signage, and education materials. 
NC DEQ offers readymade designs for educational materials as part of Recycle Right NC outreach suite.  Any design template can be customized for a grantee. Graphic design services are offered at no cost, but printing and distribution are the responsibility of the grantee. Grant funds can be requested to help cover the cost of printing and distribution. 
Funding and match requirements: The minimum amount of grant funding available per Multifamily Recycling Grant project is $25,000. The maximum amount of grant funding available per Multifamily Recycling Grant project is $250,000. 
Recycling businesses, non-profits, property owners, and property manager grant winners must provide a cash match equal to or exceeding 25 percent of the requested grant funding. For example, a grantee requesting a $100,000 grant must match at least $25,000 with private funds for a total project cost of $125,000. Local government grant winners must provide a cash match equal to or exceeding 10 percent of the requested grant funding. 
Application deadline: Proposals will be received by NC DEQ on a rolling basis, there is no due date. 
Grant project Period: Successful grant applicants will be required to enter into a grant contract with DEQ. The resultant grant contract period is one year.  Grantees must expend funds within the contract period unless the grant contract end date is extended by a written agreement between the applicant and the DEQ.  Extensions are possible but not guaranteed.  All purchases associated with grant funds must be made within the grant contract period.  Any purchases made prior to the start of the grant contract or after the end date of the grant, the contract will not be eligible for reimbursement. 
Download the full request for proposals and application here. 
If you have questions about the grant program, please contact Tara Nattress at (919) 707-8123.
---

AANC PAC
Thank you to everyone who participated in AANCs PAC Raffle at the 2022 Education and Legislative Conference! This month we raised $5,735 with 103 raffle participants. We had awesome prizes and were so happy to give them out in person! We have exceeded our annual PAC goal for the year and we hope to continue to raise funds as we gear up for the November elections!

Check out our 2022 PAC winners and donors!

Thank you all for investing in AANC PAC.
---

Multifamily Housing Coalition of North Carolina PAC
Did you know AANC Launched a new PAC this year? The Multifamily Housing Coalition of North Carolina PAC is a bipartisan organization that allows AANC to accept both individual and corporate contributions. Unlike AANCs traditional PAC, these funds will not be used for direct candidate contributions.  Rather, these funds will be used to expand the association's voice, educate legislators, and raise awareness to the challenges facing the multifamily industry.
If your organization would like to contribute to AANC and our ability to shape public opinion, the Multifamily Housing Collation of North Carolina is the perfect investment! Donate today and help us expand our reach!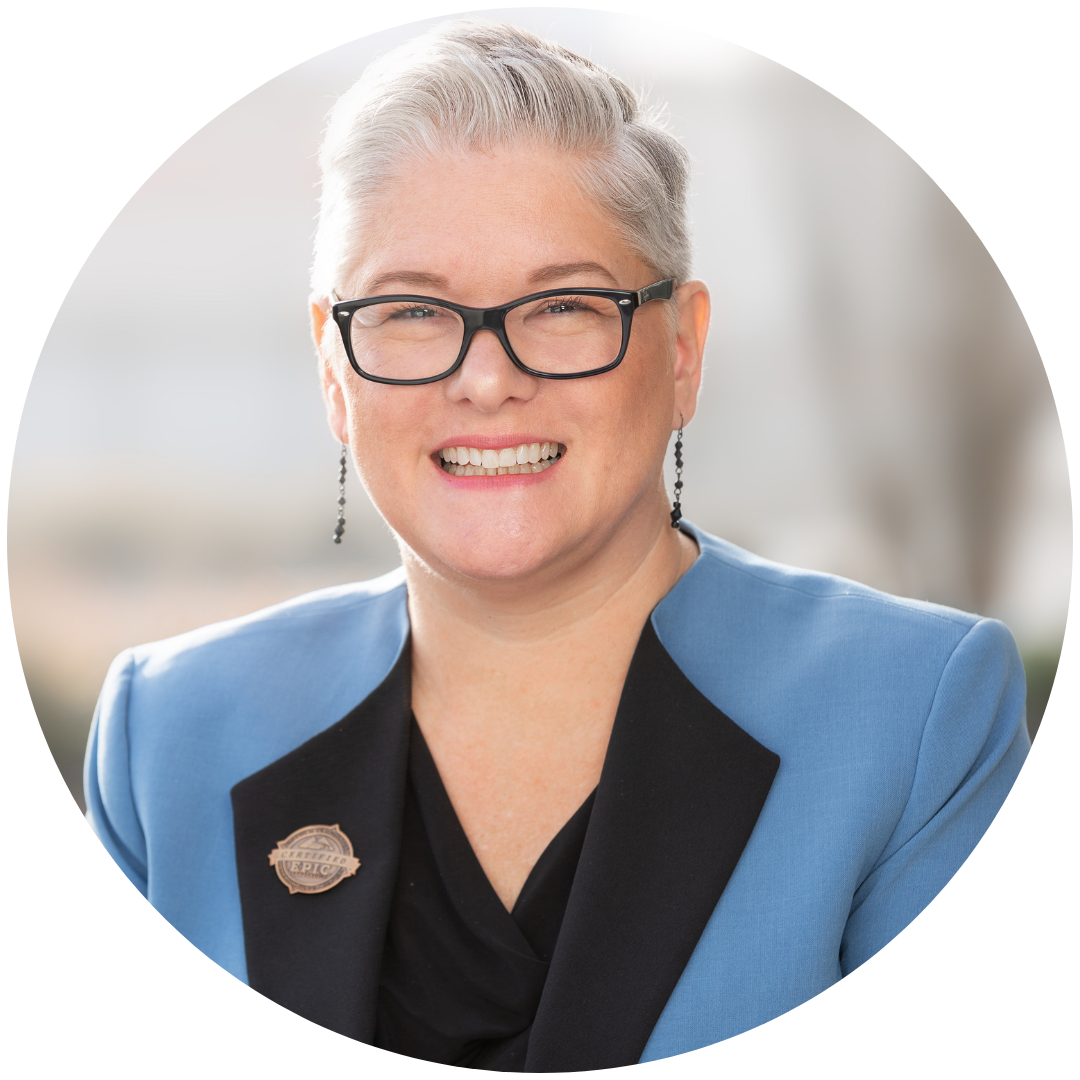 Update from Susan Passmore
NAA Region IV Vice President
It's hard to believe that we are almost halfway through 2022. If you've been around "a minute" (as they say), you know the "dog days" of summer are coming, followed by budget season! 
As we head into summer, let's remember that this is a significant election year, and our industry needs to be aggressive in its fundraising and support of those who are supportive of our initiatives. NAAPAC has a one-million-dollar goal for 2022. NAA has prepared a quick 2-minute video on why PAC participation is important. NAAPAC has received approximately $365,000 in contributions, which is on track for the $1 million goal. Please consider making an investment in NAAPAC if you have not already done so.
Apartmentalize is back in full force June 22-24 in San Diego with more than 100 sessions and 500+ exhibitors, from Maintenance Mania National Championship and the 2-blocks-long Friday Night Party in the Gaslamp Quarter. Don't forget to drop in at the NAAHQ booth for swag, demos, and a chance to win big when you spin the prize wheel. Registration is still available. 
There are currently two NAA Diversity, Equity and Inclusion opportunities open to applications through July 29th. Applications are currently being accepted for the Alexandra Jackiw Diversity, Equity & Inclusion Scholarship for members of a racial/ethnic minority group, LGBTQ, people with a disability or a former/serving member of the military. Or if you have an innovative idea about diversity, equity and inclusion in the workplace, then apply for the Innovation in Diversity, Equity & Inclusion (IDEI) Grant.
RPM Careers Week is back! From July 18-22, join NAA in celebrating our community members and raising awareness about career opportunities in the residential property management industry. As part of this week, NAA will be celebrating our vital onsite teams with Apartment Onsite Teams Day on Wednesday, July 20. The event toolkit includes numerous collateral materials to help in celebrating our amazing industry. 
If I can ever be of assistance to you or your association, feel free to reach out.
Susan
Susan Passmore l Blue Ridge Companies
NAA Region IV Vice President
336-889-1540
spassmore@blueridgecompanies.com
---
Two Diversity, Equity and Inclusion Opportunities Are Open! | May 2 – July 29
Make May the month you open your organization to NAA's diversity, equity and inclusion opportunities! Applications are currently being accepted for the Alexandra Jackiw Diversity, Equity & Inclusion Scholarship for members of a racial/ethnic minority group, LGBTQ, people with a disability or a former/serving member of the military. Or if you have an innovative idea about diversity, equity and inclusion in the workplace, then apply for our Innovation in Diversity, Equity & Inclusion (IDEI) Grant. For more about DEI and apply today.
Apartmentalize Is Back in Full-Force! | June 22-24
We're bringing back all the Apartmentalize classics, this year. With more than 100 sessions and 500+ exhibitors, from Maintenance Mania National Championship to our 2-blocks-long Friday Night Party in the Gaslamp Quarter, we're sure to sure to take your breath away in sunny San Diego. Don't forget drop in at the NAAHQ Booth for swag, demos and a chance to win big when you spin the prize wheel. Register today and save $250.
RPM Careers Week & Apartment Onsite Teams Day | July 18-22
RPM Careers Week is back this July 18-22, including Apartment Onsite Teams Day on Wednesday, July 20. Join us in celebrating our community members and onsite teams while raising awareness about career opportunities in the residential property management industry. The toolkit, available in the first week of April, will include numerous collateral materials to help you notify your members and communities to get in the spirit of celebration in-person and on social media. We hope you'll join us in celebrating our amazing industry!
NAA's Upcoming & On-Demand Webinars
May is blooming with webinars to educate all our rental housing industry professionals and teams. From understanding the latest FCC Broadband Rules to interrupting implicit biases that hamper success to learning DE&I Strategies that increase employee retention and use solid leadership techniques that produce positive results for your teams, NAA strives to bring you the latest industry trends and solutions. Webinars.
---
2022 NAA EVENTS
Apartmentalize
June 22-24
San Diego Convention Center | San Diego, CA

Assembly of Delegates
November 15-17
Hilton Norfolk The Main | Norfolk, VA
Apartment Association of Western North Carolina (AAWNC)
AWNC held their Platinum Awards Dinner on Friday, March 25. They welcomed over 80 attendees to Hemingways Cuba in Asheville to celebrate the accomplishments of western North Carolina's best of the best. 
Kensington Place Apartments won Property Team of the Year (pictured, left), and Hawthorne at Haywood went home with the award for Maintenance Team of the Year (pictured, right) The event was emceed by Mindy McCorkle. Read more about the event and see all of the winners on the AAWNC website.  
---
Greater Fayetteville Apartment Association (GFAA)
GFAA celebrated all maintenance team members with a maintenance appreciation luncheon on April 14. Similar to Maintenance Mania, onsite teams brought posters, t-shirts, and more to celebrate their teams. The Fayetteville Animal Protection Society and Metronet were our guest lunch speakers, and directly following the lunch, Mark Cukro presented the class "Maintenance for Managers."
---
Piedmont Triad Apartment Association (PTAA) 
April 12: We held our first Diamond Awards ceremony back in person. Our attendance nearly reached pre-covid levels and everyone had a wonderful time. There was an introduction of Michael McKinney as our new Executive Director and Tyler Lowe as the new president of our Board of Directors. We also took a moment during the program to honor and remember Jay Robinson of Burkely Communities, who was our Board president in 2021 and tragically passed away. 
May 25: We will have our first Reverse Trade Show back in person. Twenty supplier partners and twenty management companies will have the opportunity for 5-minute meetings, speed-dating style and there will also be time for breakfast and networking. Our members have been very eager to get back to this in-person format after Covid.
June 11: PTAA will be hosting our first job fair at our Maintenance Training Center, presented by Truist. Up to 25 management companies will be on site recruiting and we're working with several community partners to encourage members of the community who are seeking entry level positions in the multifamily industry to attend, Truist will also be providing a free financial literacy seminar and lunch for the attendees.
---
Triangle Apartment Association (TAA)
Summer is upon us and as we wonder how that's possible, we're grateful that so far this year we've had a seemingly normal 2nd quarter, complete with in-person classes, events, an after-work networking event, and even a trade show!
 
We had a packed house during our annual Economic Forecast, State of the Triangle Market with a panel of local economists and analysts, moderated by TAA Past President Kelli Lea. The discussion centered around the Triangle market supply and demand, vacancy, and predictions for the remainder of the year.
 
At the end of April we held our trade show, themed "Regroup: Get the Band Back Together" and welcomed attendees and exhibitors back to the Jim Graham Building at the NC State Fairgrounds. Check out our blog post here for more details about the event!

Looking ahead, we're hosting several summer classes geared towards maintenance teams, a fast track CAPS course in July, a Drive Shack Summer Social event, and more!
---
Wilmington Apartment Association (WAA)
Pictured, from left to right:
Our Past President, Amy Ritchy was inducted into the 2022 AANC Hall of Fame!
Morgan Rodrigue Tasgal and Kelly Edwards were acknowledged in the 20 in their 20s!
Visit your local Apartment Association website to see what education is being offered and to register for upcoming events.

GCAA | Greater Charlotte Apartment Association
GFAA | Greater Fayetteville Apartment Association
GAPMA | Greenville Area Property Managers Association
PTAA | Piedmont Triad Apartment Association
TAA | Triangle Apartment Association
AAWNC | Apartment Association of Western North Carolina
WAA | Wilmington Apartment Association 
THANK YOU TO OUR E-NOTES SPONSOR!