AANC E-Notes: 2021 4th Quarter Issue

IN THIS ISSUE:

As we head into the holiday season, it's a good time to reflect on what has transpired this past year.  Despite the challenges of the pandemic, it's been a great year for the Association and for our industry as a whole. 

Some of our accomplishments for the year include:

Solidifying our new Strategic Plan for the Association.

Surpassing our 2021 PAC goal of $25,000!

Holding a successful virtual version of our annual conference (Illuminate Your Monitor Series).

Hosting our first ever quarterly Educational Webinars.

Partnering with a public relations firm (The Wilbert Group) to handle the Association's ongoing PR needs.

Planning our first ever stand-alone trade show for the 2022 Conference.

Succeeding in getting SB644 passed which was one of AANC's top priorities for the legislative session.

Creating a Diversity, Equity, and Inclusion (DE&I) Task Force which is soon expected to become a regular AANC Committee. 

As always, I want to thank the rest of the AANC Board, the staff, and all of our association members who helped to make the above achievements possible.  Despite many of us working virtually, and rarely being able to come together in person, we were still able to accomplish a great deal.
 
I'd also like to take this opportunity to congratulate our AANC Leadership Lyceum Class of 2021 and the upcoming Class of 2022 (highlighted further down in the newsletter).  The Leadership Lyceum program is a prestigious education series aimed at identifying, training, and empowering emerging leaders within AANC.  This talented group of individuals will help continue the great work of our Association in the years to come!
 
Lastly, I'd like to encourage you to go ahead and reserve your spot for next year's Education & Legislative Conference in Raleigh.  Registration opens next month, and we are all looking forward to being able to come together in person.
 
Thanks everyone for a great 2021.  I look forward to serving as your President again in 2022, and I'm excited to see what we are able to accomplish as an Association!
 
Happy Holidays!

Jennings

Jennings Snider l SYNCO Properties
AANC President

Manufactured right here in North Carolina…As America's Most Trusted Faucet Brand six years running, Moen products are built thoughtfully to be a perfect fit from functionality to style across various Multi-Family applications. Between our factory-direct sales team, training, toolbox program and more, both Moen and CFG products deliver value over their lifetime. Our CFG rule of four saves you time and resources when renovating or maintaining a property—easy installs, simple maintenance, available parts and long-term durability. Website l Contact: Jeff Goldman
When 2021 began, we were hopeful that the year would be different from 2020, however, unfortunately the impacts of COVID lingered throughout the year. Despite the continued challenges, AANC members proved their resilience, flexibility, kindness and service to others. AANC had a productive year with notable achievements and successes which will be highlighted in our annual report to be sent to you later this month.

In 2022, AANC will be conducting its first ever Compensation and Benefits Survey for members. Also, several new AANC board members will be welcomed. They include Karen Spaid, Wilmington Apartment Association, and Betsy Kirkpatrick, AANC State Suppliers Council.

We look forward to continuing building on the gains from this year and making AANC even better in 2022. Thank you for your continued membership and involvement in our association!

Happy Holidays! 

Joshua 

Joshua Dick 
AANC Executive Director 
---
AANC Legal Update Webinar

On July 27, 2021 NAA filed a lawsuit in the U.S. Court of Federal Claims to recover damages on behalf of rental housing providers that have suffered severe economic losses under the U.S. Centers for Disease Control and Prevention's (CDC) overreaching federal eviction moratorium.

Join us as we hear from AANC General Counsel Norm and NAA's General Counsel John McDermott, to receive an update on the current status of NAA's lawsuit as well as answer any additional questions regarding NAAs lawsuit.
---
AANC LEADERSHIP LYCEUM
Announcing the Class of 2022!

Nana Bentsi-Enchill l Hawthorne Residential
Andrew Cresimore l Apartment Dynamics
Heather Crowley l Bell Partners, Inc.
Colleen Doubek l Highmark Residential
Dion Harris l Burkely Communities
Dale Holder
Kimberly Medearis l Fogelman Properties
Doriane Murray l Flournoy Properties
Liz Newkirk l Loebsack & Brownlee
Josh Owen l Prosource Fitness Equipment
Shane Raby l Tribridge Residential
Wendy Sikorski l GCI Residential
Chris Williams l RentPath
Brianna Wood l Ginkgo Residential
The Leadership Lyceum program is a prestigious education series aimed at identifying, training, and empowering emerging leaders within AANC. The class will meet 3 times with a focus on varying aspects of Association Management + Leadership and Legislative Advocacy. They will also be recognized at the AANC 2022 Education & Legislative Conference and attend Lobby Day. 

Thank you to the 7 AANC Affiliates, the State Suppliers Council, the AANC President, and the NextGen Committee for your time and effort to assemble the Class of 2022!

LEADERSHIP LYCEUM SPONSORSHIPS AVAILABLE HERE
---
Congratulations to the Class of 2021!
AANC is honored to present the graduating class of 2021! This amazing group of emerging leaders has learned and engaged on the topics of Association Management + Leadership, Legislative Advocacy and Leadership in Multifamily. Their graduation will take place in person at the 2022 AANC Education and Legislative Conference Recognition Lunch. (Be sure to congratulate them at Conference!)

Pictured L-R: Brian Brand (Guardian Construction), Stephanie Caudill (Stealth Monitoring), Heather Gonzalez (Morganton Management), Jesse Jenkins (Valet Living), Michelle Jordan (Burkely Communities), 
Kelli Lea (Greystar), Bethany Lykins (BSC Holdings), Chris Moffett (Middleburg Management), Elizabeth Riley (The Liberty Group), 
Franklin Rodriguez (Blue Ridge Companies), Kena Sims (Carlisle Residential Properties), Karen Spaid (Cushman Wakefield),
Deidre Wilson (Blue Ridge Companies)
---
BETSY KIRKPATRICK OF BG MULTIFAMILY AWARDED THE 2021 NAA ADVOCATE OF THE YEAR!

In November Betsy Kirkpatrick, Strategic Accounts Executive at BG Multifamily, was presented with the 2021 NAA Advocacy365 Advocate of the Year award at the NAA Assembly of Delegates Awards Brunch!  A huge congrats from AANC, Betsy! 
---


2022 SPONSORSHIP & ADVERTISING NOW AVAILABLE
AANC has opened all of the 2022 sponsorship and advertising opportunities online. Gain great statewide exposure with multifamily housing industry professionals by reserving your preference(s) today. 


2022 SPONSORSHIP & ADVERTISING 
---
AANC HALL OF FAME


It is almost time for the 2022 AANC Hall of Fame nominations from the affiliates! The form will be live on the AANC website January 1 and nominations will be accepted 1/1/22 through 3/31/22. All 2022 Inductees will be announced during the 2022 AANC Education & Legislative Conference Recognition Lunch in May. If you have someone in mind, please share with your local affiliate!
---




VOLUNTEER WITH AANC IN 2022
Are you looking for different ways to get involved at the state level next year? AANC offers members different ways through our diverse group of committees. 
---
ONE 2021 SPONSORSHIP OPPORTUNITY LEFT!

Gain great exposure with the AANC Board of Directors (25 industry leaders) at the December 8, 2021 Board meeting! This group consists of highly engaged industry leaders from across North Carolina.

Learn more here: Co-Sponsor the December Board Meeting.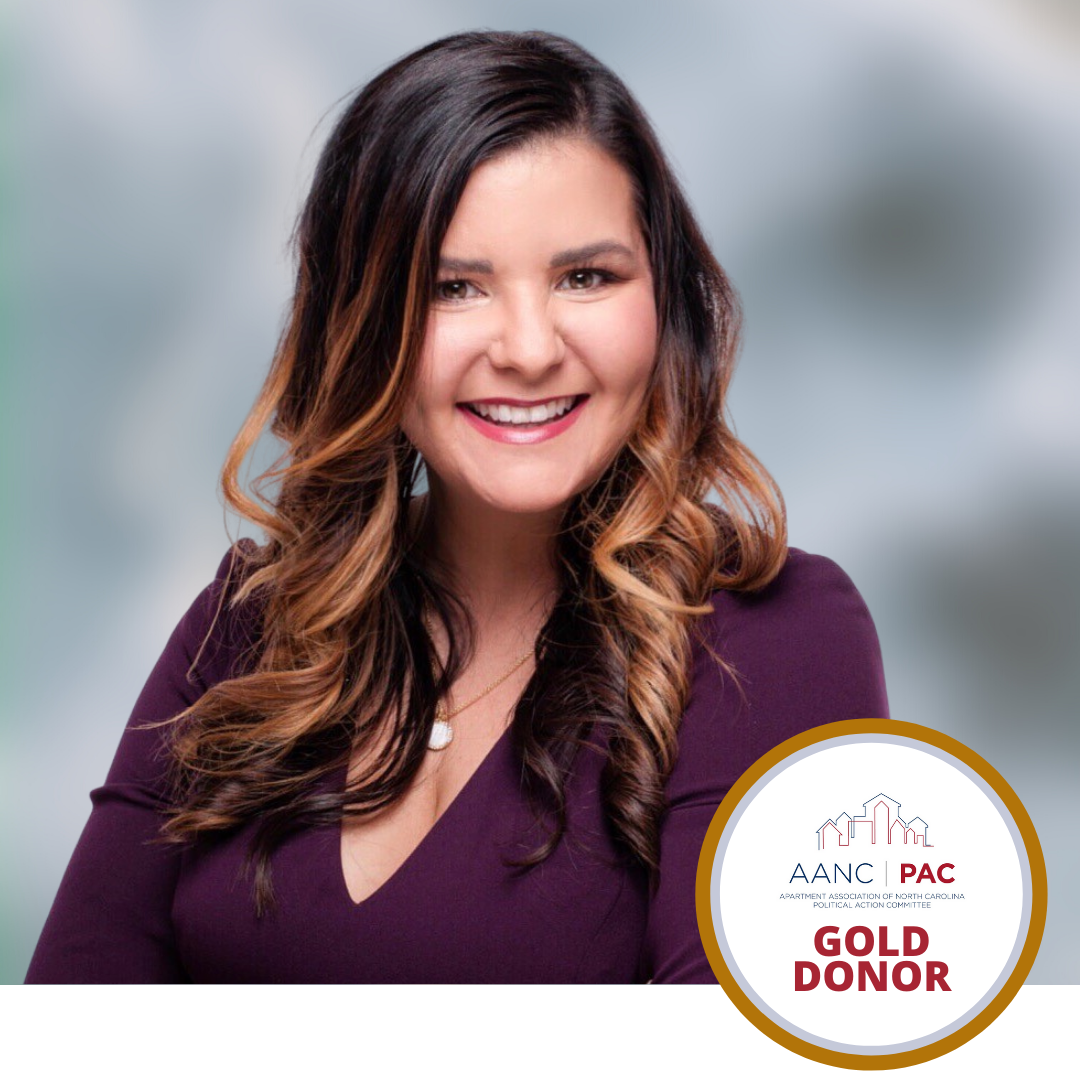 Betsy Kirkpatrick
Strategic Accounts Executive
BG MULTIFAMILY

Betsy Kirkpatrick has worn many hats in the multifamily industry, but if there's one thing she's known for, it's her desire to prioritize people and always put others first. Whether it's giving back to residents, investing in her team or educating interested individuals about career paths in the industry, she's consistently connecting with those around her and challenging them to become their best selves. 
Although she now has over a decade of experience under her belt, Betsy's multifamily career began unexpectedly. She started off in retail where she was personally recruited by her soon-to-be property manager. Continue reading...
J. Andrew Meador, CAMT
Vice President-Director of Capital Projects
McDowell Properties


Andy Meador was quite literally born into the multifamily industry. His mother worked at Drucker + Falk and immediately after graduating high school, she helped secure him a job as an apartment groundskeeper. And the rest is history. Over the course of 35 years, Andy has continued to progress and take on different roles in the multifamily industry and now serves as the Vice President and Director of Capital Projects for McDowell Properties. His desire to dive into the various career paths within the industry has led him to a career of success, education and leadership.

On a day-to-day basis, Andy assists with overseeing the buying and selling of properties, evaluating the property's condition and hiring property managers that reintroduce value to the property. Continue reading...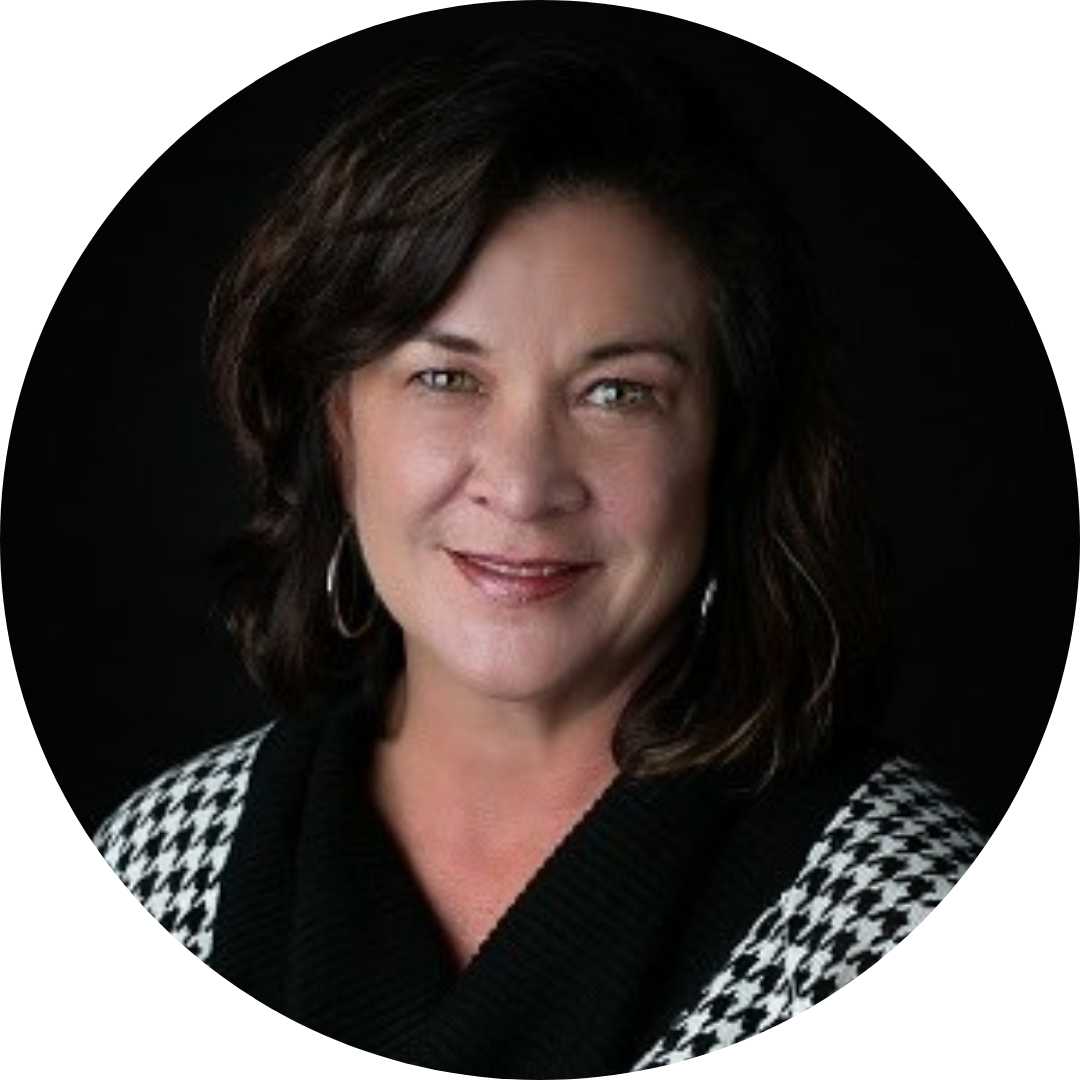 Suppliers Outlook Q4: I can't believe 2021 is coming to an end! I have enjoyed chairing the AANC State Supplier's Council this year and serving on the AANC Board of Directors. The leadership on the state level is as amazing as our leadership at each of our seven affiliates. The vision of our state board breaks down to a strategic plan and our council has jumped right in to achieve these initiatives.
As suppliers, we love representing and supporting our local PSC committees. Bridging that connection between local and state suppliers is not only a strategic initiative of AANC, but as a member of the state suppliers council, we review the happenings of each local Products and Services Council and help promote each affiliate to the group. As a council, we have the privilege of nominating 4 of our peers to join the AANC Leadership Lyceum Class of 2022 to expand on their leadership roles in North Carolina: Dale Holder, Josh Owen, Liz Newkirk, and Chris Williams.
Betsy Kirkpatrick, with BG Multifamily, will be taking over as State Suppliers Council Chair for 2022. This year she won the NAA Advocacy 365-Advocate of the year award! Her dedication to the industry speaks for itself and the council is happy to have her as our next chair. Leah Vinansky, with Powerhouse, will be joining her as the new Vice-Chair and brings with her the experience and leadership the council will utilize through the coming year. Thank you to the 36 members who volunteered their time to help grow and develop our council, your efforts and dedication do not go unnoticed! 
I am looking forward to next year's stand-alone trade show within the education conference that the SSC developed…and will be loads of fun for our attendees and great exposure for the sponsors.
Thank you for the opportunity to serve as a leader, I look forward to 2022! 
Cindy
Cindy Nitschke
Chair, State Suppliers Council
cnitschke@bgmultifamily.com
919-815-6019

REGISTRATION OPENS JANUARY 2022
2022 Education & Legislative Conference
May 16-18, 2022 | Raleigh Convention Center
#AANC2022SHIFT
Mark your calendars and plan now to join us for the 2022 AANC Education & Legislative Conference. Registration will open January 2022 and sponsorship opportunities are open now.


SPONSORSHIP OPPORTUNITIES AVAILABLE HERE
---
NOMINATE A RISING STAR FOR A CONFERENCE SCHOLARSHIP!

The 20 in their Twenties scholarship is for 20 people who are 29 years or younger to attend the 2022 AANC Education & Legislative Conference for only $20. Nominate a rising star today!!!
Criteria:
Must be a member of at least 1 NC Affiliate 
Must be 29 years or younger on May 16, 2022
Employed full time in the rental housing industry
Demonstration of leadership
The NextGen "SHETSY" Show with Betsy Kirkpatrick and Shane Raby
Season 1, Episode 4   
Check out the video below!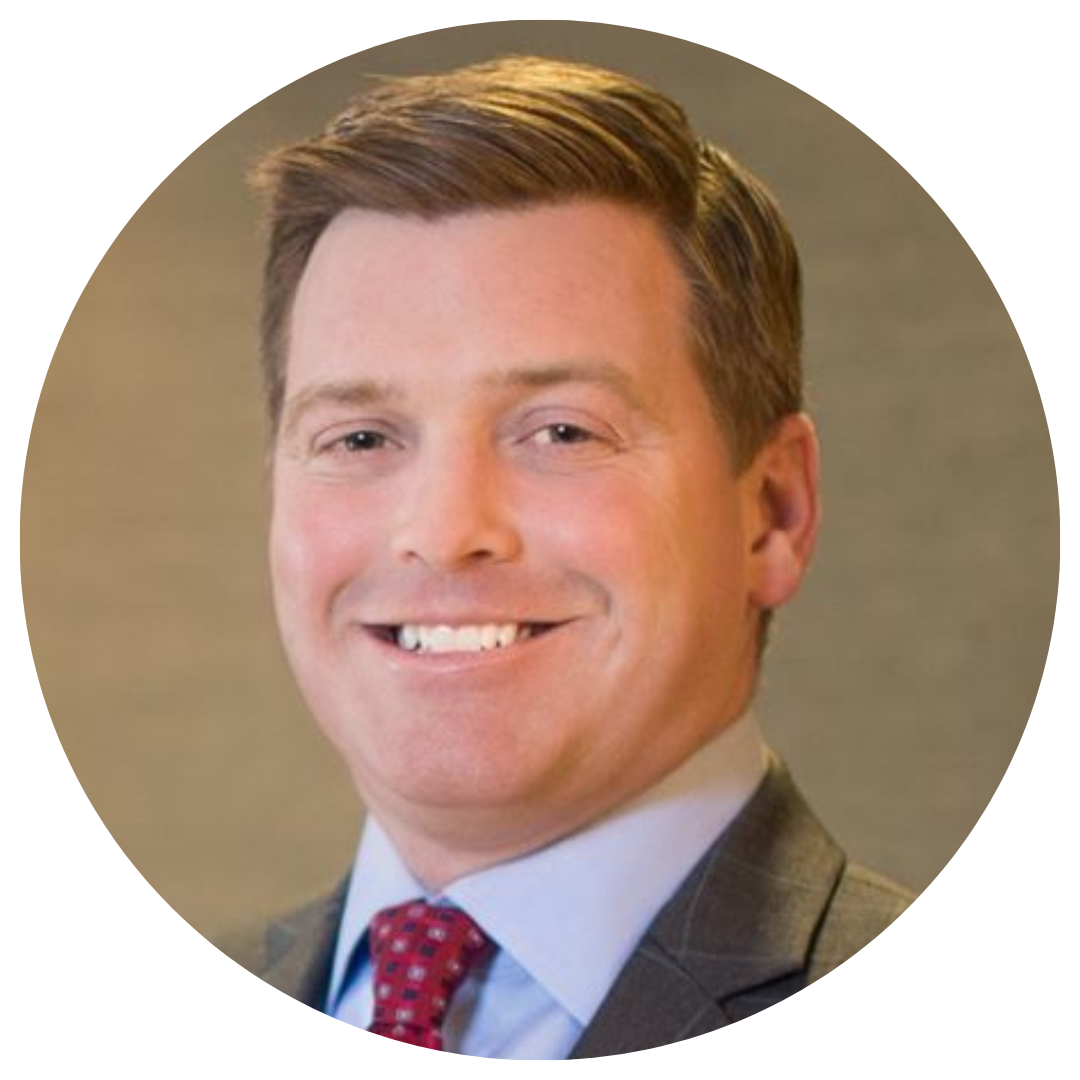 AANC Legislative Update from AANC Lobbyist Bo Heath
 
Five months after releasing the initial version of the state budget and many compromises later, the North Carolina General Assembly and Governor Cooper have agreed to a state budget. The budget passed the House 101-10 and the Senate 41-7 earlier this week.  This is the first state budget since 2017 as legislative Republicans have not been able to override Governor Cooper's vetoes of previous budgets.  The budget will spend $25.9 billion in FY2021-22, and $27 billion in FY2022-23. Coming in at nearly $1.1 billion more than the current operating budget, the final spending plan is nearly 4.5% larger than the budget enacted in 2017.
 
The spending plan also issues significant tax relief. The personal income tax rate would be reduced to 3.99% over six years, down from 5.25%. The franchise tax would be reduced, and the corporate income tax rate would be phased to zero by 2030. Additionally, the standard deduction would be raised from $10,750 to $12,750, and from $21,500 to $25,500 for married couples. The bill will also eliminate state income tax for retired military personnel and will increase the child tax deduction by $500 per child.
 
While the budget does not expand Medicaid, it will extend Medicaid eligibility for 12 months postpartum for pregnant women with incomes less than 196% of the federal poverty guidelines. The budget does keep the door open for expansion by creating a joint legislative study committee on health care access and Medicaid expansion.
 
Realizing the importance of the one-time stimulus from the federal American Rescue Plan and the CARES Act passed by Congress this year and last, this budget appropriates one-time funds to one-time, desperately needed projects. $5.9 billion will go towards paying down debt and building, repairing, and renovating public school buildings, including in the UNC System and community colleges.
 
The budget invests heavily in broadband expansion to bring high-speed internet to rural counties. In addition to incoming federal funds from the federal infrastructure bill, the state budget appropriates $1 billion to broadband infrastructure projects and grants.

The Budget provides $500,000,000 COVID Relief Money in the form of grants to businesses that suffered economic loss.  If the business reaches various eligibility requirements, it is eligible for a grant of equal to the lesser of $500,000 or 10% or 20% of economic losses.  The eligible percentage is determined based on the different paths to eligibility.
 
While this wraps up most of the General Assembly's work for the 2021 session, there will be a recess for Thanksgiving week and then they will return to finalize a few outstanding items.
---



On behalf of AANCs PAC Board of Trustees we would like to thank you for your continued support in AANC's advocacy efforts. Our association relies heavily on PAC contributions to expand our influence and build strong relationships with lawmakers.

This year your contributions exceeded our annual goal, raising $27,245.00 for the year!

Our average donation increased this year and we welcomed new/first time contributors. We look forward to putting these dollars to great use next year in the upcoming election cycle and greatly appreciate your continued support. Wishing you all a happy and safe holiday season!
NAA Update from Susan Passmore
NAA Region IV Vice President
NAA Assembly of Delegates
NAA's largest business meeting of the year took place in beautiful Cincinnati, Ohio, November 2nd-4th. The 2022 budget was affirmed, delegates voted on various bylaw changes, and the Diversity and Inclusion Committee was renamed the Diversity, Equity, and Inclusion Committee. At the installation dinner, Don Brunner was sworn in as 2022 Chairman and Region 4's very own Chris Burns was elected as incoming Secretary. Region 4 RVPs were also installed for the 2022-2023 cycle. Those RVPs are Chris Carter with Carter Haston, Susan Sherfield with Mercy Housing, and me. A special election will be taking place before the end of the year to fill the spot left vacant when Chris Burns assumes the Secretary position at the beginning of the year. The 2022-2023 term will be my fourth and final term as RVP. I am humbled by the continued support of our region and by the amazing volunteers who have consistently dedicated their time year after year to make our region so successful. I look forward to working even harder these last two years and finishing strong! 
Join the Lawsuit
NAA continues to seek Plaintiffs to add to its lawsuit against the federal government seeking $26.6 billion in damages for rental housing providers who have suffered under the U.S. Centers for Disease Control and Prevention's (CDC) unlawful federal eviction moratorium. This lawsuit is open to all rental housing owners operating in a state or locality under the federal moratorium who have been damaged by the CDC eviction moratorium. Information about joining the lawsuit can be found on the NAA website behind your log-in.
Register for Apartmentalize in San Diego!
Get your sunglasses ready for the brilliance and sunshine of Apartmentalize as we return to San Diego in June 2022. From leasing to leadership, you'll find insight to help you succeed in every facet of the rental housing business. Enjoy networking and idea-sharing, eye-opening education sessions and exhibits—opportunities that shed new light on your business. Register today and take advantage of our early rate savings for the industry's largest event, see you in San Diego.
2021 Income & Expenses Survey – Now Available!
Now more than ever, it is important to make the best budgeting and forecasting decisions for next year. NAA released its 2021 Income & Expenses Survey, covering 2020 financials including:
Current trends that may impact your properties including a look at COVID-19's impact on the industry
Updated figures your staff needs to prepare for budgeting and forecasting
Data for market-rate and subsidized properties for detailed income and expenses line items
Detailed local market operations data (for 67 single markets) and national economic analysis
National data by age, size and type of property that will help you compare your portfolio performance against your peers
If I can ever be of assistance to you or your association, feel free to reach out.

Susan

Susan Passmore l Blue Ridge Companies
NAA Region IV Vice President
336-889-1540
spassmore@blueridgecompanies.com
Apartment Association of Western North Carolina (AAWNC)

AAWNC elected our 2022 Board of Directors last month: Michelle Kingson, Bethany Lykins, Kimberly Medearis, Joel Nevarez, Kelly Noble, Abby Polak and Mary Potocki. We are excited for the year ahead! 

---
Piedmont Triad Apartment Association (PTAA)
Our October Trade Show was our first in-person Trade Show since 2019 and we were all so excited to be back! The theme was Game Night, and as always, we encouraged attendees and exhibitors to come in costume. Some memorable costumes included Operation, Hungry Hungry Hippos, Clue, Mousetrap, and many more! In the past we have had real-time voting on site an announced winners of the attendee costume contest at the end of the night. There was a slight drop in participation as we expected as COVID is ongoing, but we had more attendees and exhibitors than we predicted and a change to the floorplan kept everything flowing well and feeling busy. We were excited to have several exhibitors who had joined since our last Trade Show and were experiencing their first Trade Show with us. We had 11 fantastic event sponsors who were able to provide us with the fun colorful t-shirts – which were free for the first 500 attendees – and the cash prizes for our grand prize drawing at the end of the night.

---
Triangle Apartment Association (TAA)
Where did this year go? It feels like we blinked and here we are writing about the 4th quarter along with the virtual and in-person opportunities we were able to provide for our members.
 
As we ring in the New Year, we will have hosted the two fourth quarter virtual sessions: Xcel's Rise and Grind Series - It's Okay to Not be Okay and our 4th Regional Roundtable. Our in-person opportunities will have included educational offerings such as Creating a Magical Experience (a Customer Service Seminar), NAA Lease Review, Legal Issues and Leasing 101. And we wrapped up Our Certified Apartment Manager (CAM) and Certified Apartment Supplier (CAS) Credential Programs in October. As for events, we will have hosted our 2nd After Work Networking, the 2021 Trade Show and Land of Misfit Toys (a holiday networking party and Toys for Tots Collection).
 
Our leadership teams have stayed busy as well. This includes our Diversity, Equity & Inclusion Task Force, Board of Directors, and Committee Co-Chairs. All the while, our eight committees have been busy behind the scenes, actively meeting and working on a variety of tasks. In December, we will be hosting our Committee Co-Chair networking and orientation.
 
Our 501 (c) 3 organizations were also quite active. Both Boards of Directors (TAA Education Foundation and A New Lease on Life) have met virtually. The Education Committee hosted the 2021 Battle of the Baskets, a fundraiser for the TAAEF Scholarship fund. A New Lease on Life hosted a virtual and in-person race titled Leaves to Leases in November as well as launched their new website.

Visit your local Apartment Association website to see what education is being offered and to register for upcoming events.

GCAA | Greater Charlotte Apartment Association
GFAA | Greater Fayetteville Apartment Association
GAPMA | Greenville Area Property Managers Association
PTAA | Piedmont Triad Apartment Association
TAA | Triangle Apartment Association
AAWNC | Apartment Association of Western North Carolina
WAA | Wilmington Apartment Association