AANC E-Notes: 2020 4th Quarter Issue
Date posted
December 1, 2020

IN THIS ISSUE:
---
A MESSAGE FROM THE PRESIDENT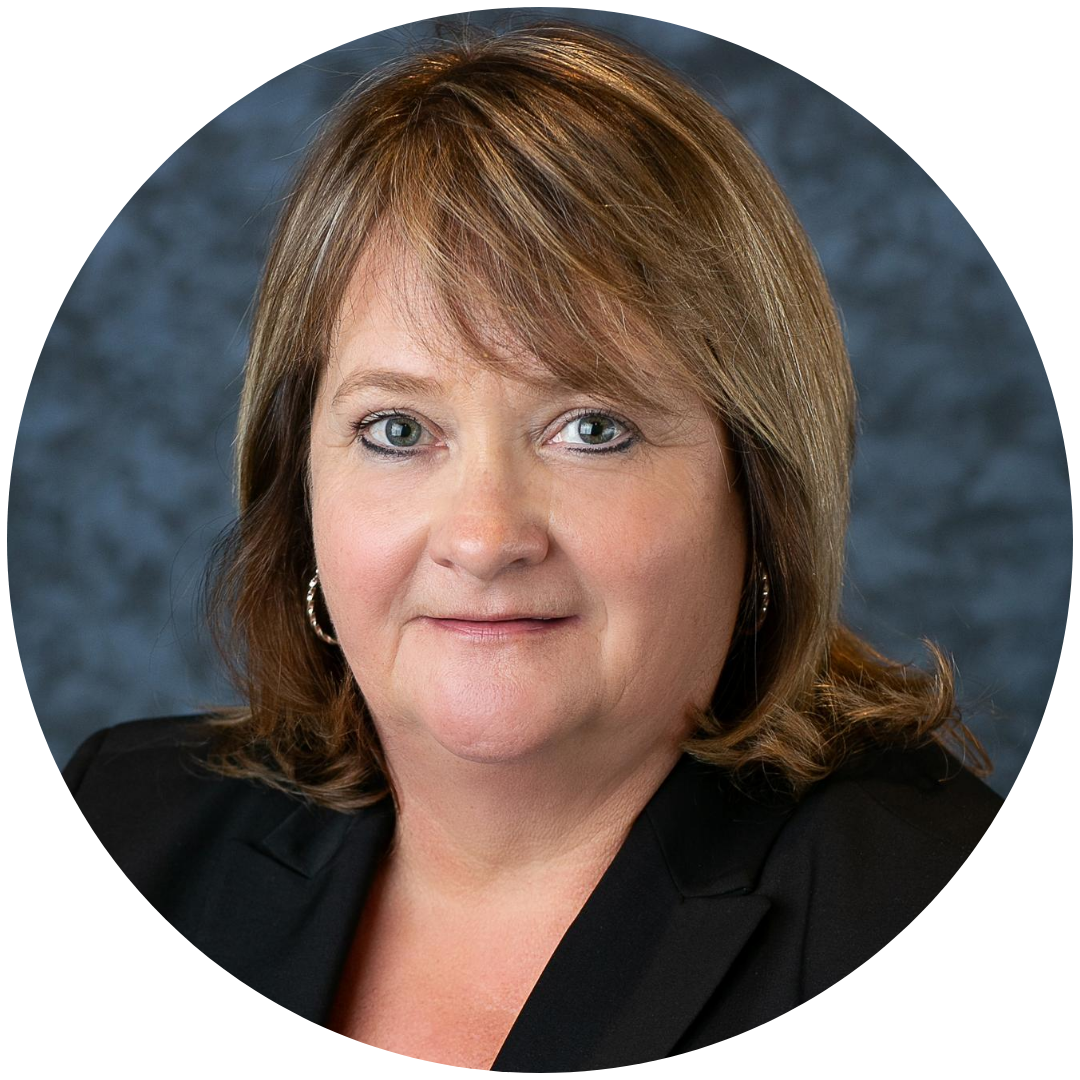 We could never have guessed a year ago what 2020 would bring. The one thing that has been revealed is how resilient we are as an industry. It has not been without challenges, but AANC has worked diligently over the last year to navigate unchartered territory and provide its members with continued education, advocacy and other services. I appreciate the AANC staff, Affiliates, Board, and committee members who continue to give their all to provided value to the organization.

As we enter into 2021, AANC's plans include, but are not limited to:
Collaborating on a new Strategic Plan, which will equip us to better serve our members.

Enhancing public relations efforts to bring more awareness to the multifamily industry.

Kicking off a new task force that will promote Diversity and Inclusion in the rental housing industry.
It's a little bittersweet as my tenure as AANC President comes to an end. Thank you to all of my industry colleagues and friends who have encouraged and supported my leadership over the last couple of years. I look forward to continuing as AANC's Past President watching the organization's growth. If the current group of dedicated, hard-working, visionary volunteers and staff is any indication; 2021 will surely be a stellar year!

Sherry

Sherry Yarborough l Grubb Properties
AANC President
---
AANC ANNOUNCEMENTS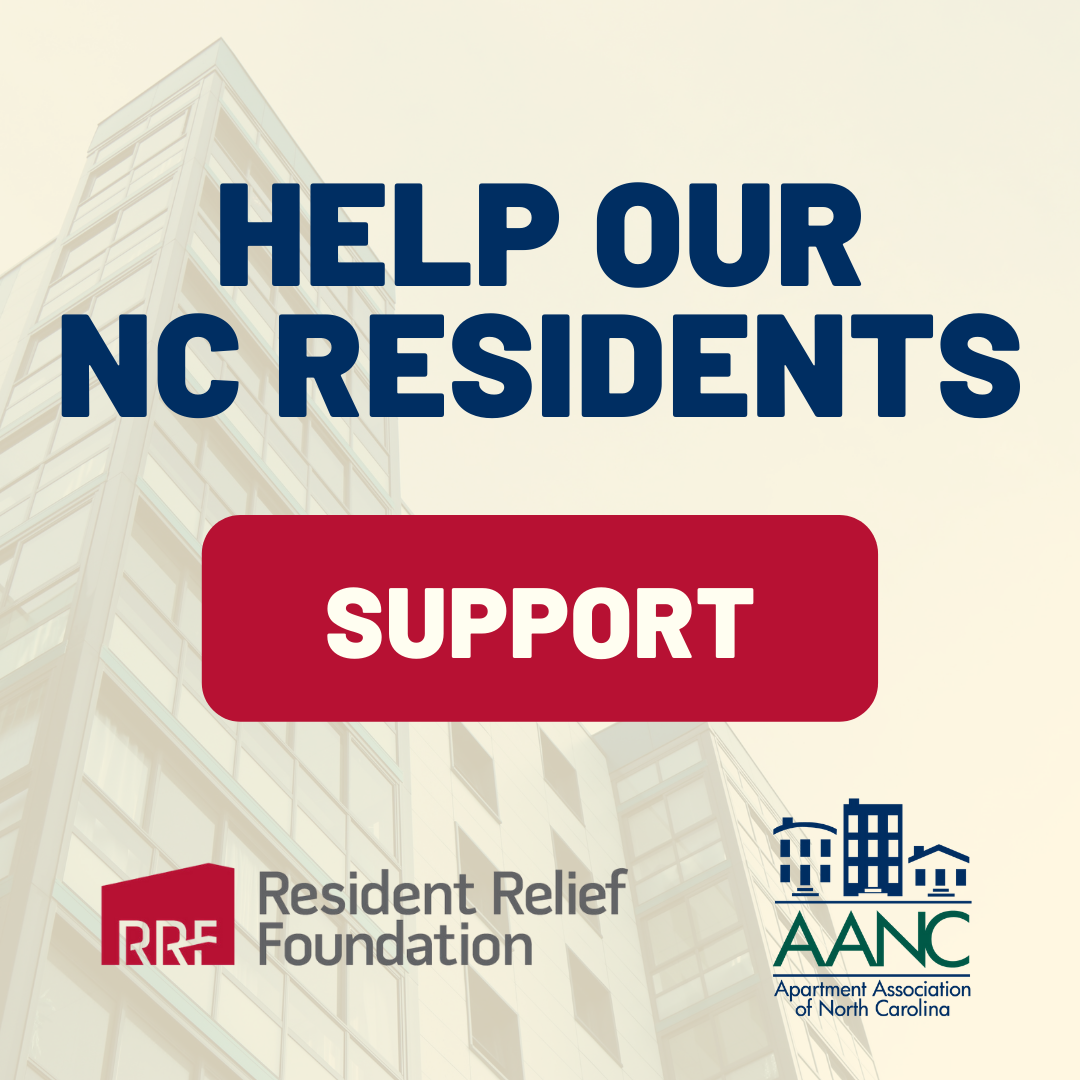 SUPPORT THE NC RESIDENT RELIEF FUND

The Apartment Association of North Carolina has partnered with the Resident Relief Foundation (RRF) to create a rent relief fund that will directly help qualified North Carolina residents who are struggling to pay their rent because of coronavirus-related income loss or illness. We know so many North Carolinians are struggling with job losses and other financial challenges – and the path forward is constantly evolving!

Please consider supporting our campaign to provide accessible rental assistance for North Carolina residents at any income level. With your help we can reinvest in the multifamily housing industry and provide much needed support during uncertain times.


-----------------------------------------------------------------------------------------------------------------------------------------------------------------------------------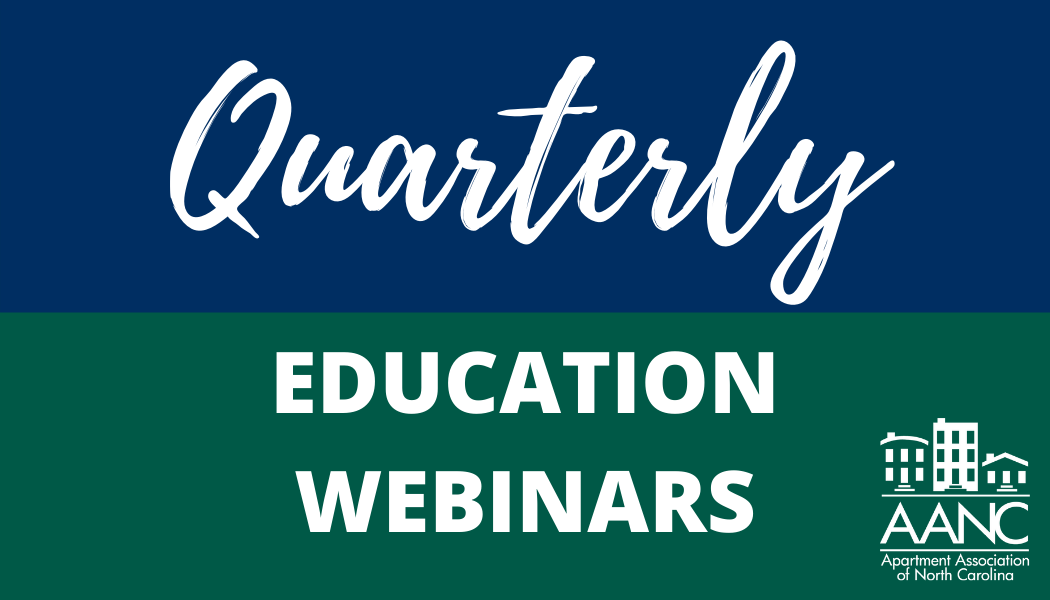 NEW IN 2021: AANC Educational Webinars

AANC is excited to host 4 educational webinars in 2021! The topics below were strategically chosen by an AANC Education Subcommittee. Each will have a panel of industry leaders and will come with 1 CEC. Registration is now open for the January webinar. Seats are limited. Be sure to register ASAP.
The Future of Supplier & Owner/Operator Relationships (Jan 20) - REGISTER
All Things Legislative for the NC

Multifamily

Housing Industry

(Apr 21)

Evolutionary

Leadership in Multifamily (Jul 21)

Student Housing in NC (Oct 27)
WEBINAR SPONSORSHIPS AVAILABLE HERE
-----------------------------------------------------------------------------------------------------------------------------------------------------------------------------------
AANC LEADERSHIP LYCEUM
Announcing the Class of 2021!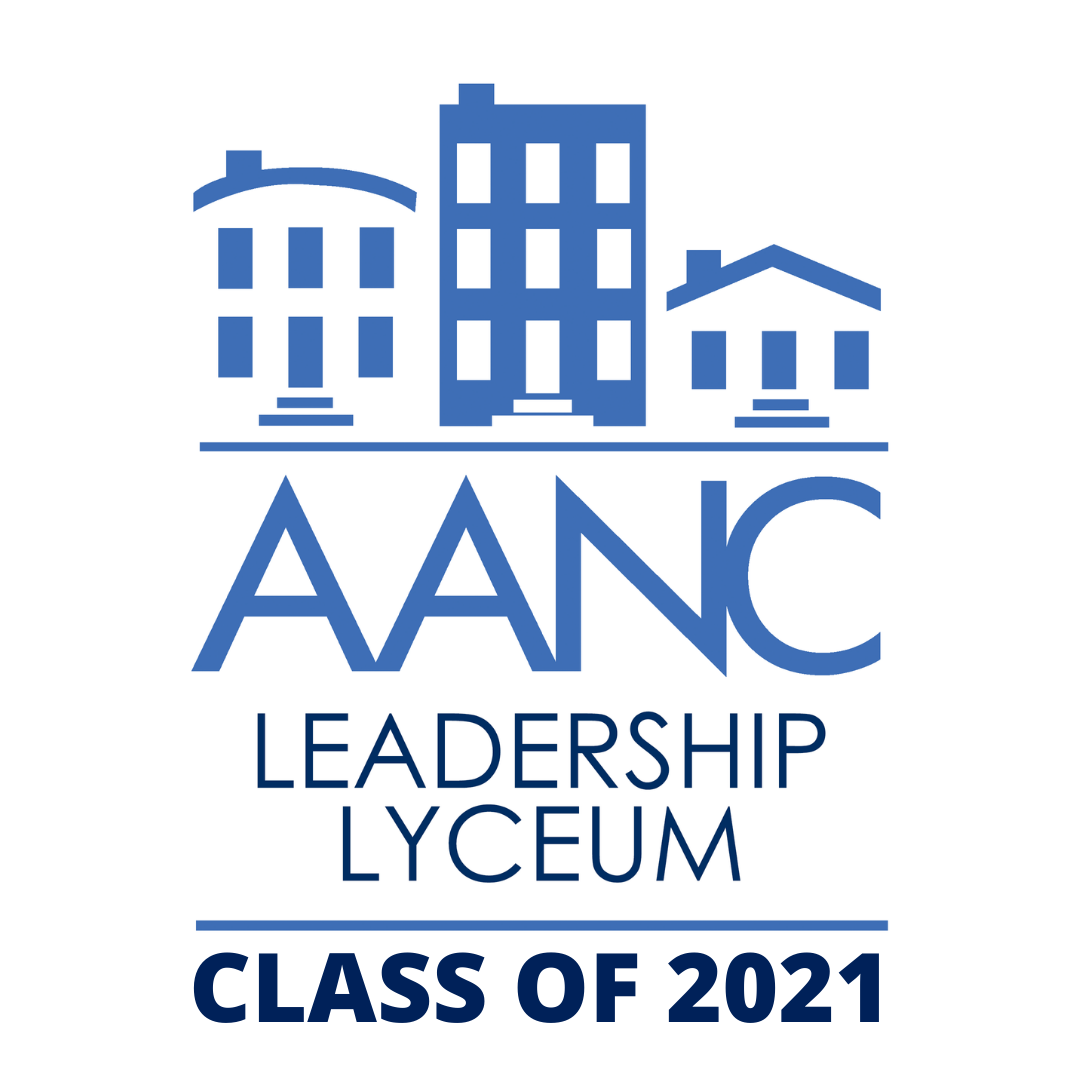 Brian Brand (Guardian Construction)
Stephanie Caudill (Full House Marketing)
Heather Gonzalez (Morganton Management)
Jesse Jenkins (Valet Living)
Michelle Jordan (Burkely Communities)
Kelli Lea (Greystar)
Bethany Lykins (BSC Holdings Inc.)
Chris Moffett (Middleburg Management)
Elizabeth Riley (The Liberty Group)
Franklin Rodriguez (Blue Ridge Companies)
Kena Sims (Carlisle Residential Properties)
Karen Spaid (Pinnacle)
Deidre Wilson (Blue Ridge Companies)

The Leadership Lyceum program is a prestigious education series aimed at identifying, training, and empowering emerging leaders within AANC. The cohort will meet 3 times with a focus on varying aspects of Association Management + Leadership and Legislative Advocacy. They will also be recognized at the AANC 2021 Education & Legislative Conference and attend Lobby Day.

Thank you to the 7 AANC Affiliates, the State Suppliers Council, the AANC President, and the NextGen Committee Leadership Lyceum Task Force for your time and effort to assemble the Class of 2021!

LEADERSHIP LYCEUM SPONSORSHIPS AVAILABLE HERE
-----------------------------------------------------------------------------------------------------------------------------------------------------------------------------------

AANC LEADERSHIP LYCEUM: Congratulations to the Class of 2020!
AANC is honored to present the graduating class of 2020! This amazing group of emeriging leaders has learned and engaged on the topics of Association Management + Leadership, Legislative Advocacy and Leadership in Multifamily. Their graduation will take place in person at the 2021 AANC Education and Legislative Conference Recognition Lunch. (Be sure to congratulate them at Conference!)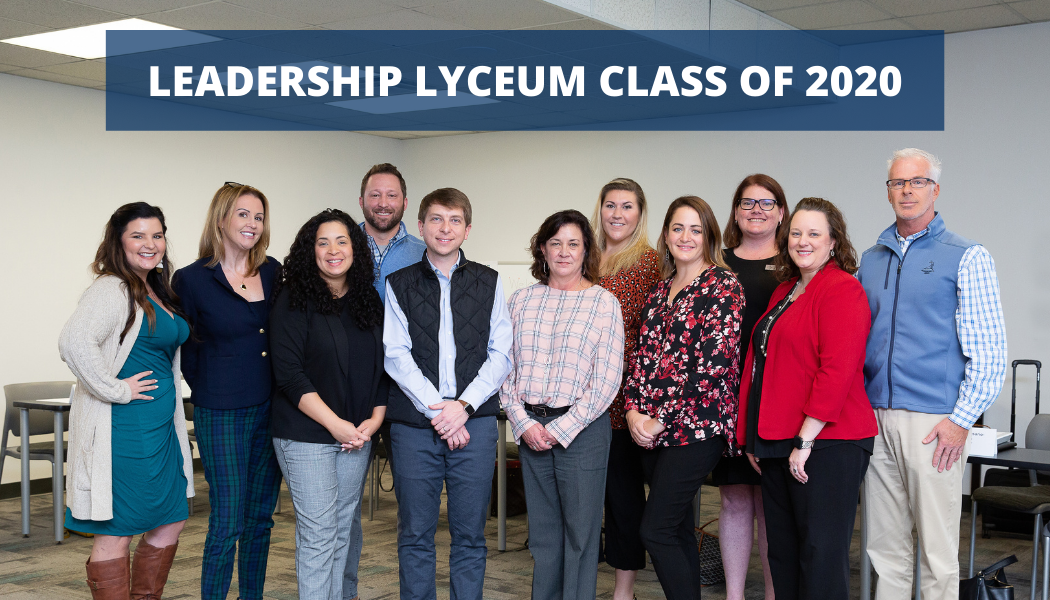 Pictured (l-r): Betsy Kirkpatrick (BG Multifamily), Stephanie Hovis (Greystar), Jessica Kiser (Kensington Place Apartments), Chris Fortune (Red Rhino Group), Jay Rawls (My Niche Apartments), Cindy Nitschke (Venturi Restoration), Leah Vinansky (Powerhouse), Rachel Garavito Young (Loebsack & Brownlee, PLLC), Jennifer Pittman (A-Venture Management), Stacey Wilfong (Signature Property Group), Christopher Smith (Greystar) Not Pictured: Craig Nardi (Willow Creek Properties)

-----------------------------------------------------------------------------------------------------------------------------------------------------------------------------------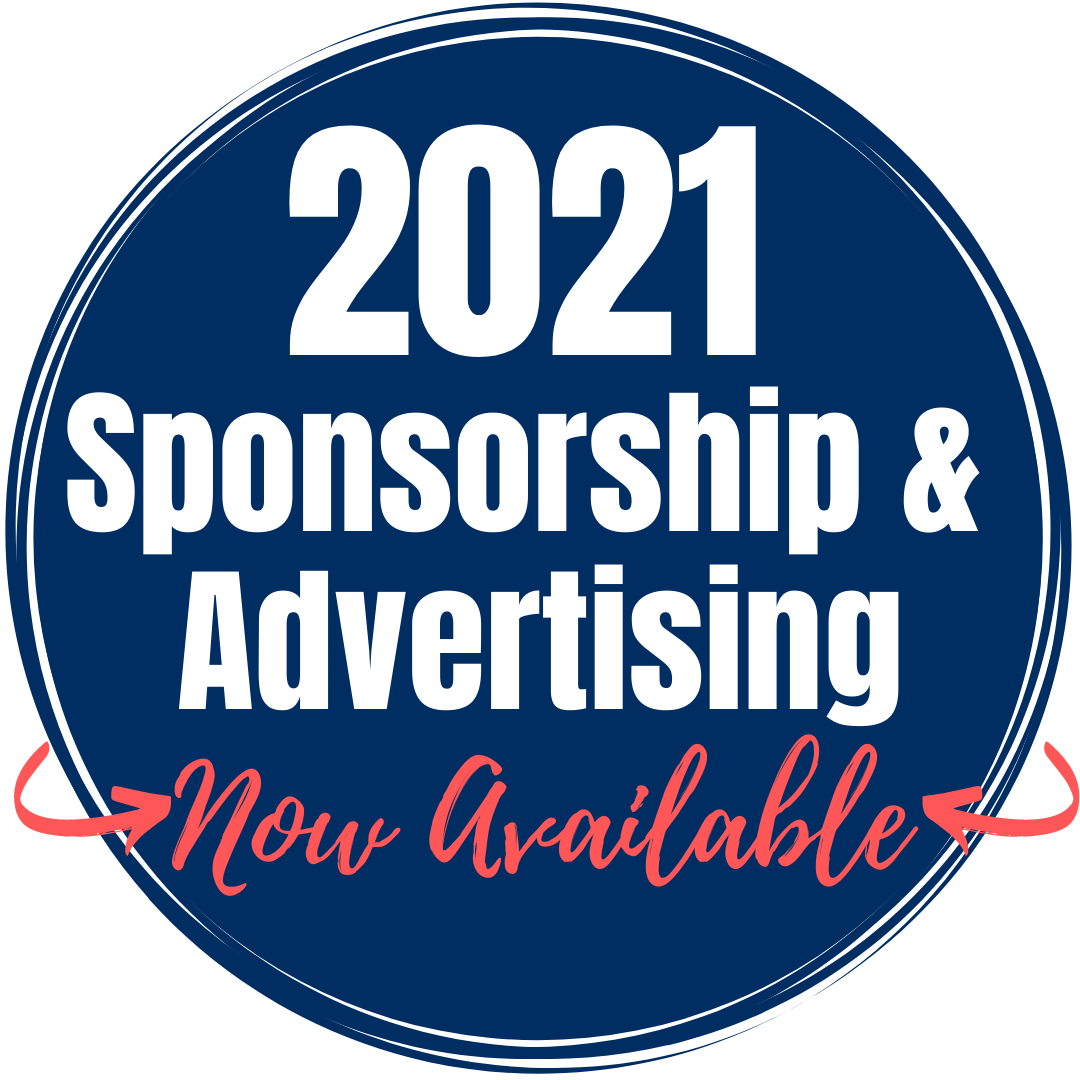 2021 SPONSORSHIP & ADVERTISING NOW AVAILABLE
AANC has opened all of the 2021 sponsorship and advertising opportunities online. Gain great statewide exposure with multifamily housing industry professionals by reserving your preference(s) today. Note: All availability sold out in 2020!


2021 SPONSORSHIP & ADVERTISING
-----------------------------------------------------------------------------------------------------------------------------------------------------------------------------------
MEMBER SPOTLIGHT
KELLIE FALK OF DRUCKER + FALK INDUCTED INTO THE
2020 NC WOMEN BUSINESS OWNERS HALL OF FAME

In September Kellie Falk, Managing Director at Drucker + Falk and AANC's immediate past President, was inducted into the 2020 NC Women Business Owners Hall of Fame! Out of 75 nominations, she is one of six women to be honored as North Carolina's most successful female entrepreneurs and advocates. A huge congrats from AANC, Kellie! Meet Kellie Falk, inductee to the 2020 class of the NC Women Business Owners Hall of Fame in this short video.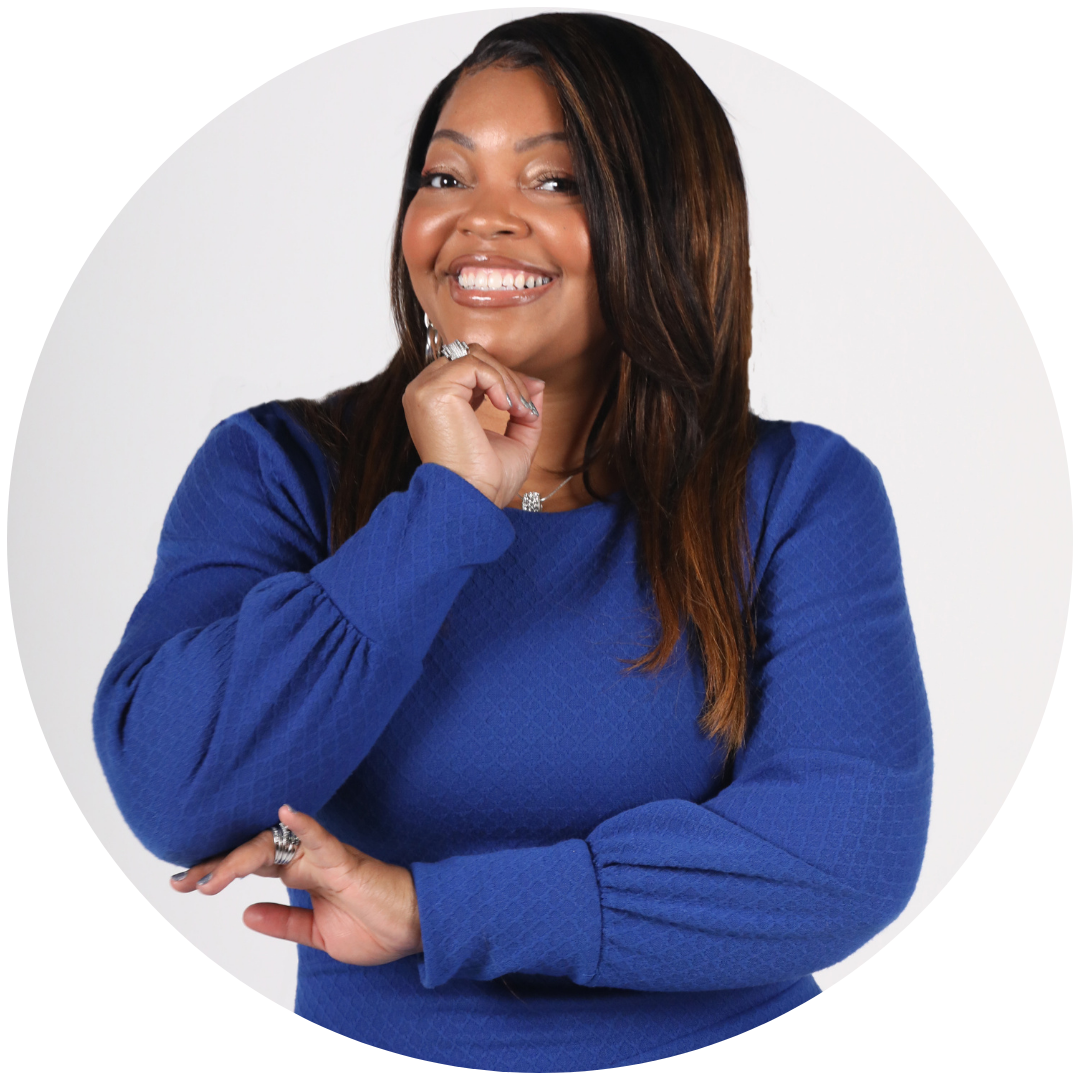 CHICCORRA CONNOR OF OCCUPANCY HEROES INCORPORATED CHOSEN AS A 2020 RECIPIENT FOR "50 MOST INFLUENTIAL WOMEN"
Congrats to Chiccorra Connor, President of Occupancy Heroes Incorporated and a GCAA Leadership Lyceum graduate, for being chosen by the Charlotte Business Journal as a 2020 recipient for "50 Most Influential Women"! A respected industry leader, Connor has more than 20 years of experience and founded her own company in 2003. A huge congrats from AANC, Chiccorra!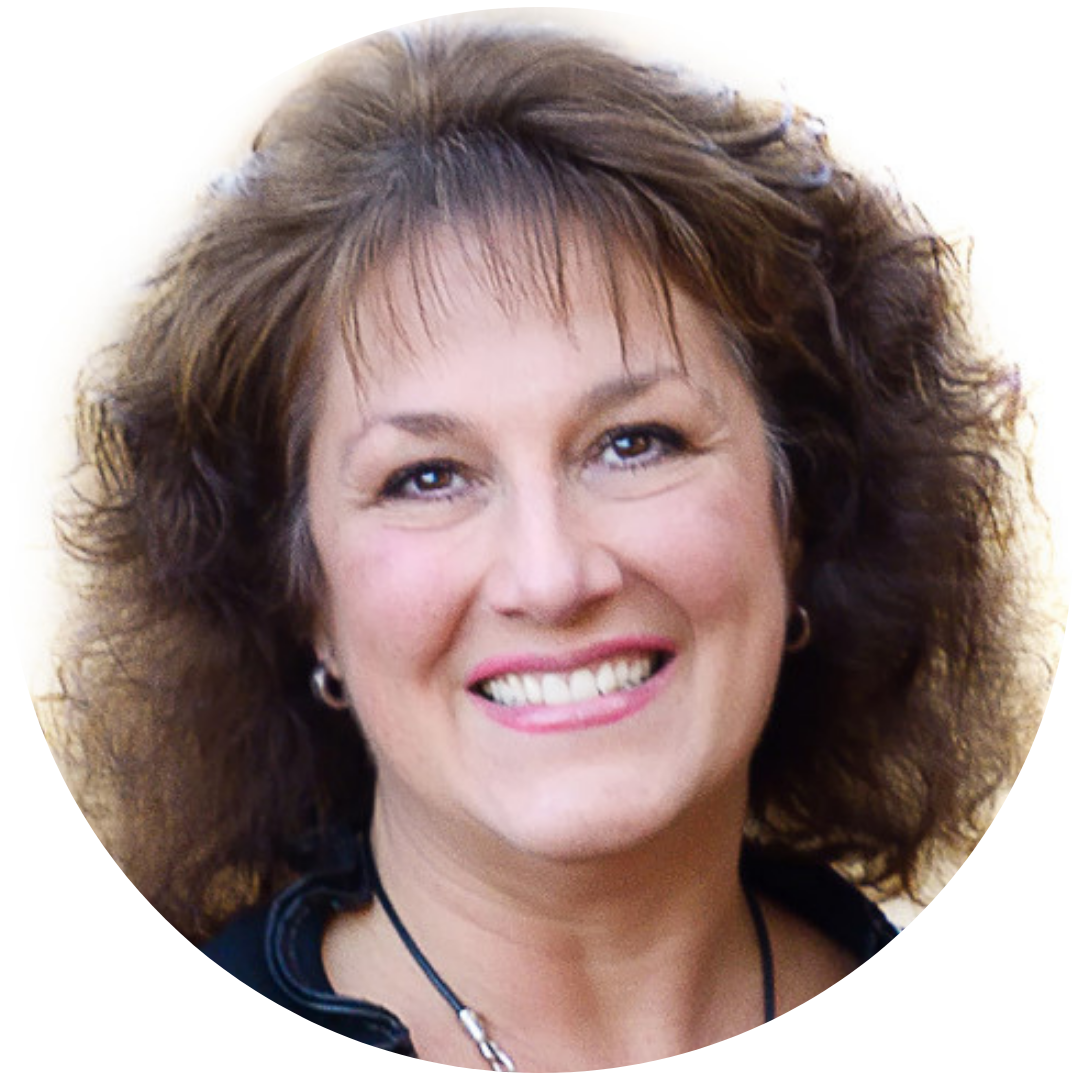 MARIA BARKER OF PHILLIPS MANAGEMENT GROUP CHOSEN AS A 2020 RECIPEINT FOR "OUTSTANDING WOMEN IN BUSINESS 2020"
Congrats to Maria Barker, President of Phillips Management Group, a past PTAA President and an AANC Board of Director, for being chosen by the Triad Business Journal as a 2020 recipient of the award for "Outstanding Women in Business 2020"! A respected industry leader, Barker has more than 36 years of experience working across all aspects of the property management business. A huge congrats from AANC, Maria!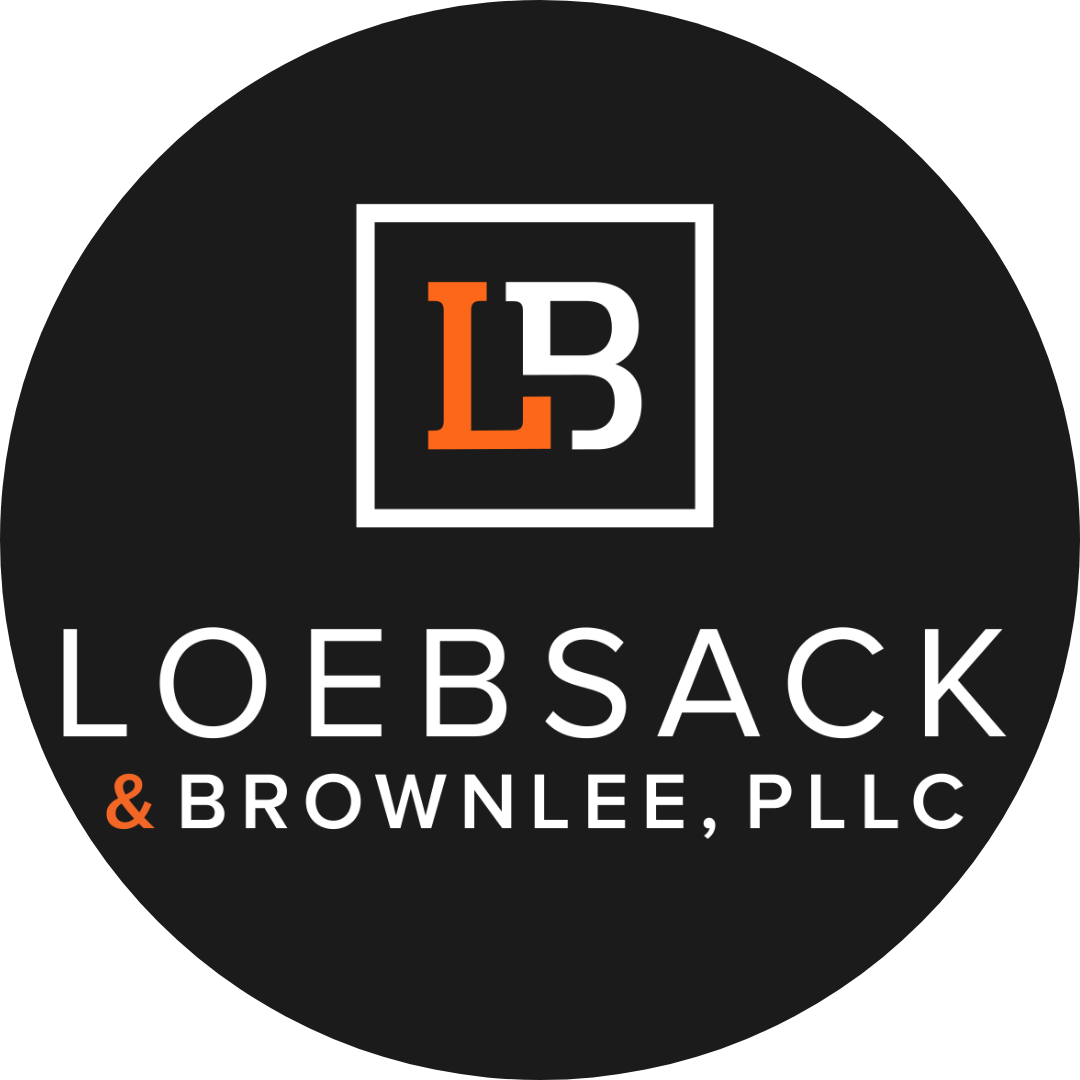 LOEBSACK & BROWNLEE CHOSEN AS THE 2020 RECIPEINT OF "OUTSTANDING PHILANTHROPIC SMALL BUSINESS AWARD"
Congrats Loebsack & Brownlee on receiving the 2020 Outstanding Philanthropic Small Business Award from the Association of Fundraising Professionals NC, Charlotte Chapter. They received recognition for this award for the #LBAgainstDV campaign. A huge congrats from AANC, L&B!


-----------------------------------------------------------------------------------------------------------------------------------------------------------------------------------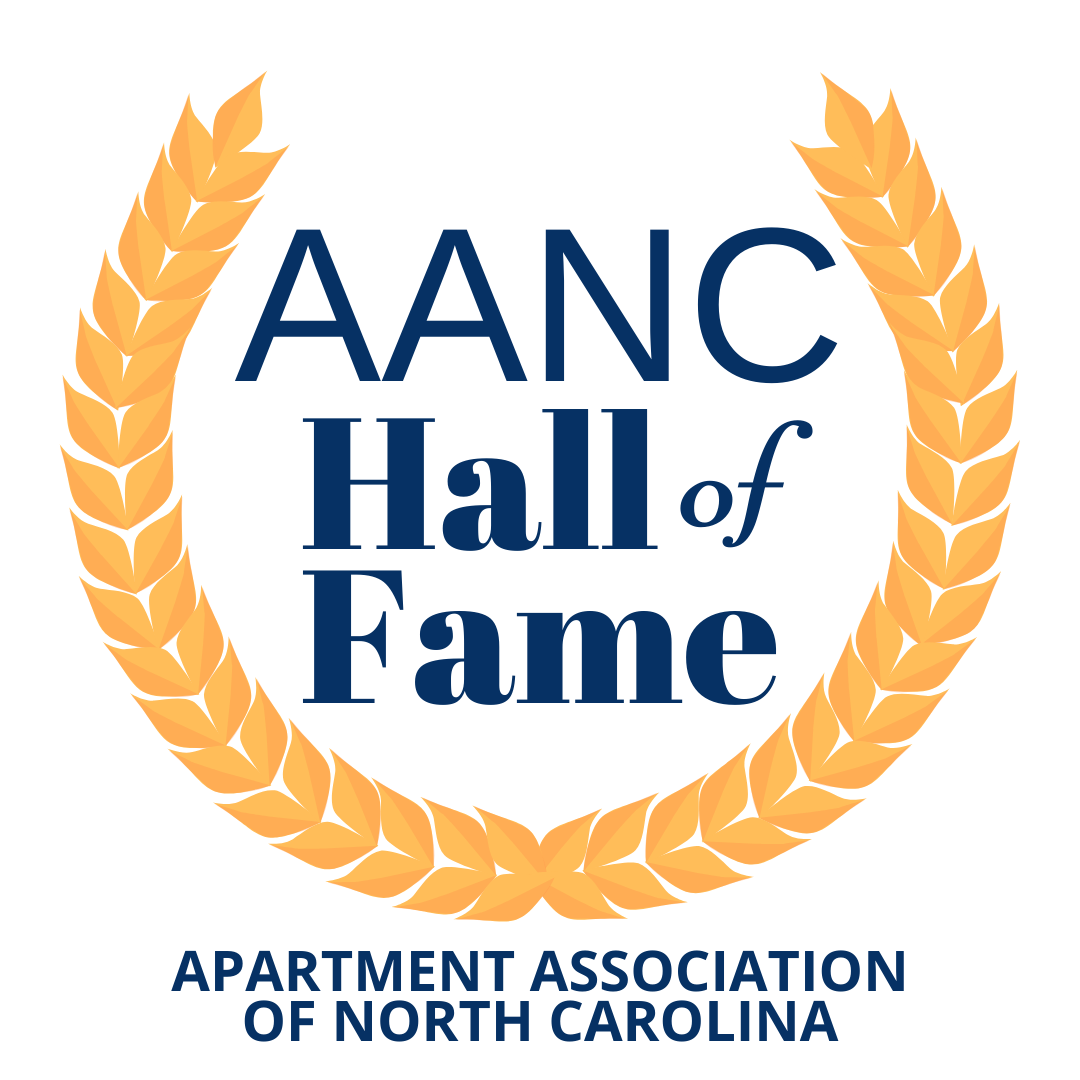 AANC HALL OF FAME
It is almost time for the 2021 AANC Hall of Fame nominations from the affiliates! The form will be live on the AANC website January 1 and nominations will be accepted 1/1/21 through 3/31/21. All 2021 Inductees will be announced during the 2021 AANC Education & Legislative Conference Recognition Lunch in May.
-----------------------------------------------------------------------------------------------------------------------------------------------------------------------------------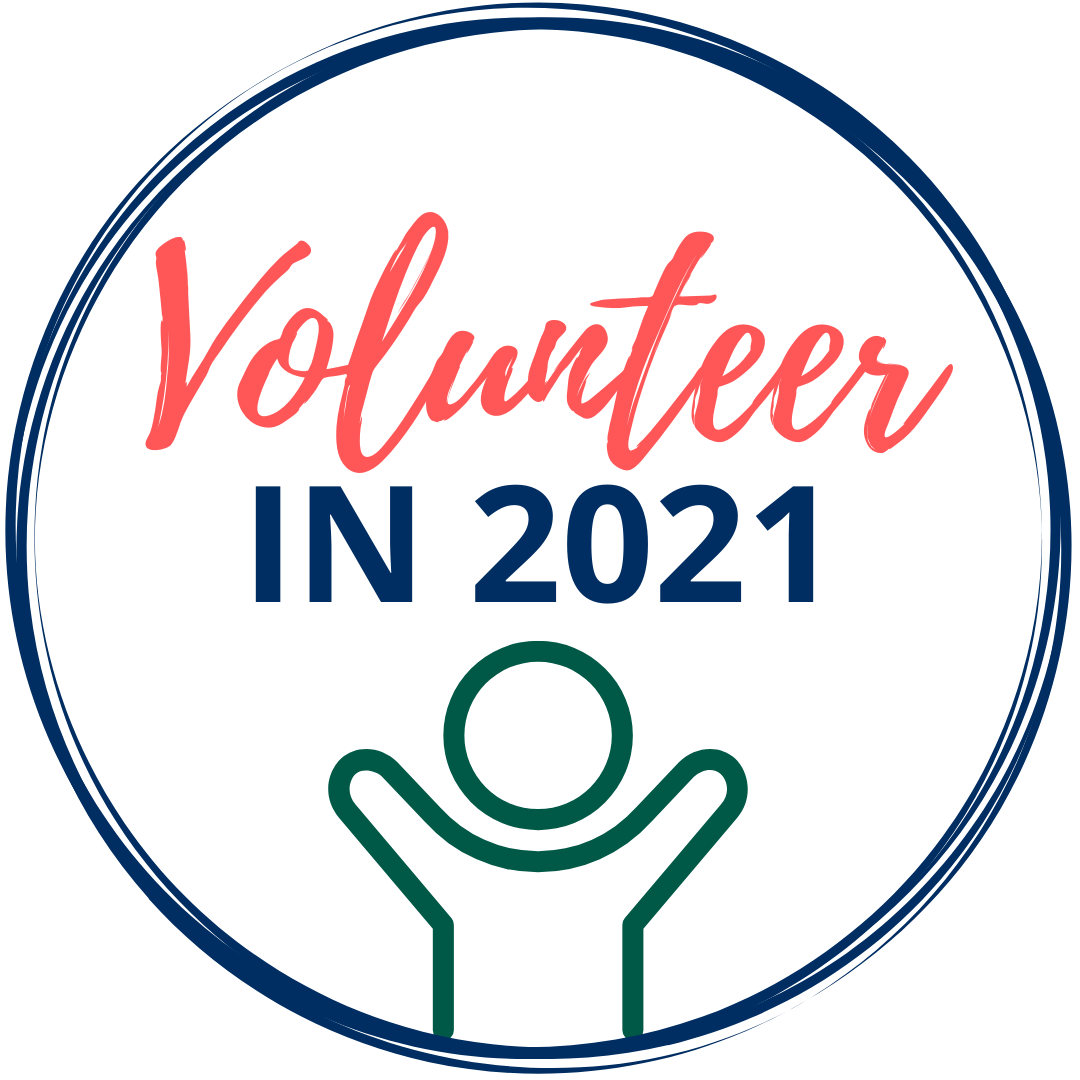 VOLUNTEER WITH AANC IN 2021
Are you looking for different ways to get involved at the state level next year? AANC offers members different ways through our diverse group of committees.
-----------------------------------------------------------------------------------------------------------------------------------------------------------------------------------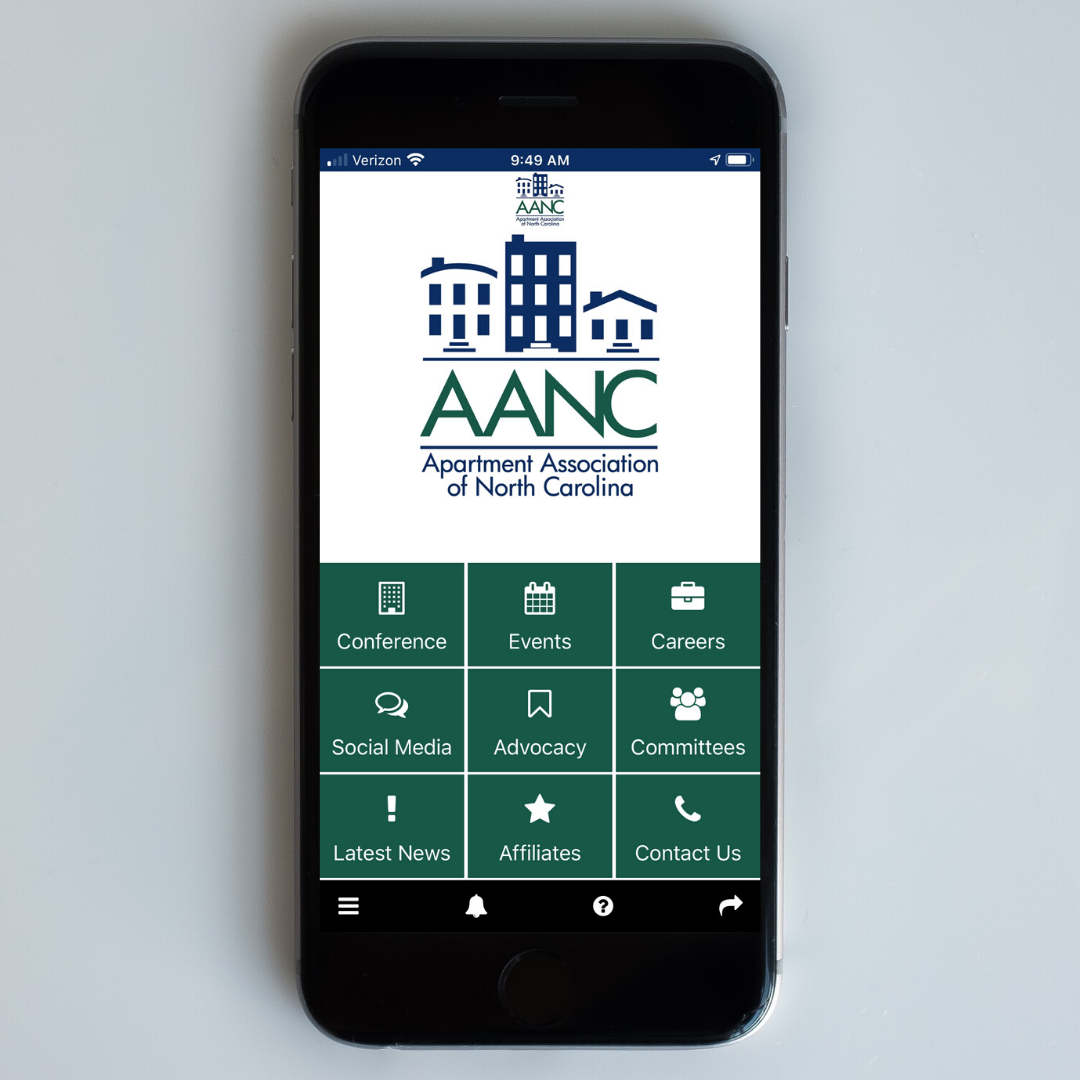 HAVE YOU DOWNLOADED THE AANC APP?
Get easy access to your membership benefits on your smart phone with features including Legislative Updates, Latest News, AANC Calendar, Career Opportunities, and more!
To download, search AANC on both Apple & Android devices.
---
State Suppliers: A Message from the SSC Chair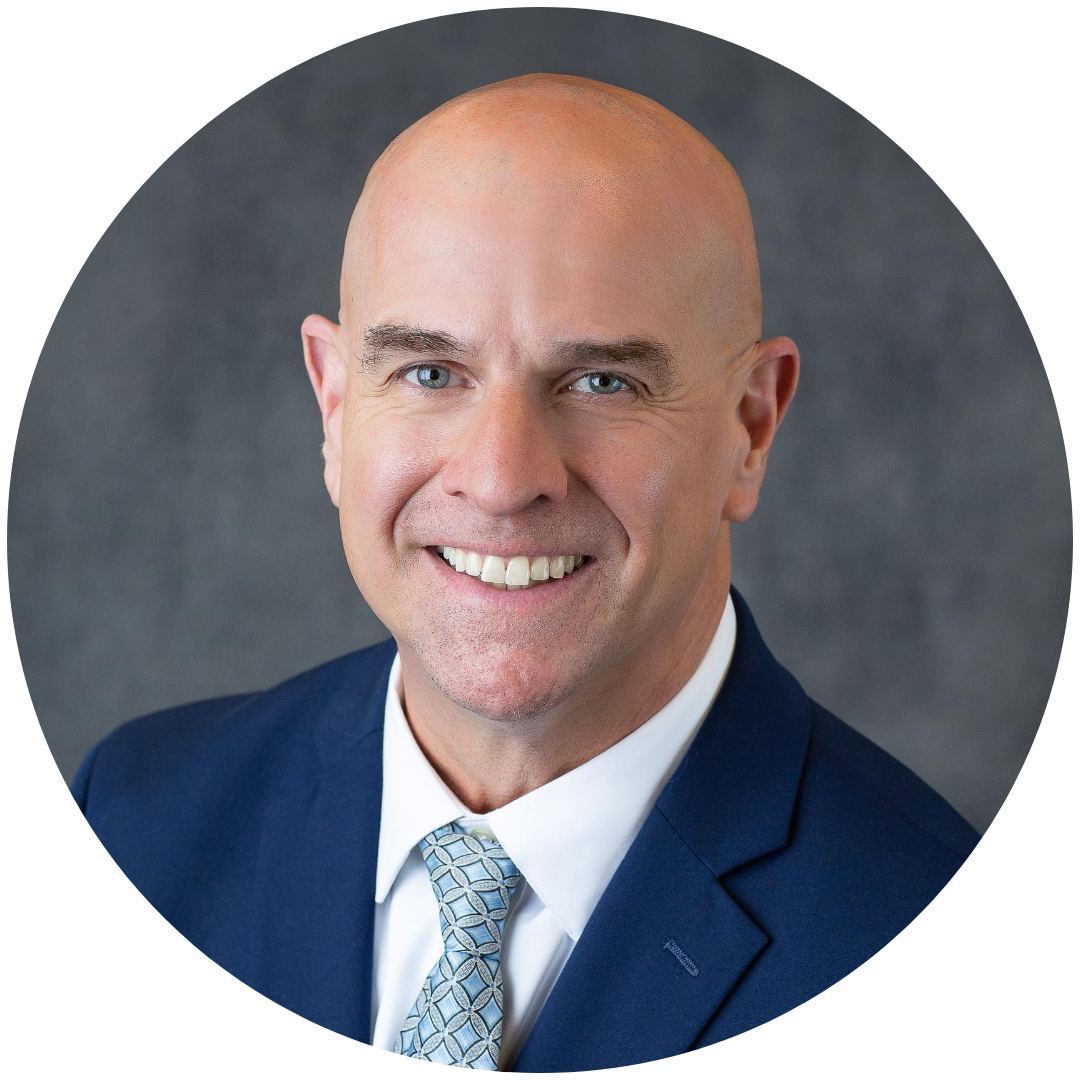 With this being Q4 issue of E-notes, this will be my last address to you here as the AANC State Suppliers Council (SSC) 2020 Chair. To say that the role as chair this year has been somewhat different than expected is an understatement. SSC did manage to have one in person meeting in February, but then everything changed and each meeting since has been virtual. We didn't let that stop the enthusiasm and participation from the council members representing the top suppliers across the state. Although many may be experiencing the dreaded Zoom fatigue, this group has hung tight and I can say had great attendance to each meeting along with a very productive year. Yes, we had to cancel the AANC Education/Legislative Conference, but we've participated in the planning of AANC 2021 Illuminate Your Future conference and even the 2022 conference which includes the first ever, stand alone AANC Trade Show & Education Conference! During our virtual meetings we welcomed great speakers, property owner panelists, NCS Chairman, Kirk Downey, and legal updates on the COVID impact on our industry.
Suppliers be sure to take advantage of the great sponsorship opportunities that AANC has to offer; including the Tier II membership and AANC 2021 Illuminate your Future Conference. Make sure to check out what is available on the AANC website today.
As we wrap up 2020 and look forward to 2021, I am proud to say that I leave the SSC in good hands with a strong slate of supplier members and Cindy Nitschke who will take step up as Chair for 2021!
It has been my pleasure and an honor to serve as the SSC Chair this year and I look forward to all the possibilities and SEEING you all in 2021! I hope you get to enjoy some special time with your friends and family over this holiday season.
Dale
Dale Holder l Liberty Rent
Chair, State Suppliers Council
---
AANC CONFERENCE

SAVE THE DATE!
2021 Education & Legislative Conference
May 24-26, 2021 | Raleigh Convention Center
#AANCIlluminate


Mark your calendars and plan now to join us for the 2021 AANC Education & Legislative Conference. Registration will open January 2021 and sponsorship opportunities are now open.


SPONSORSHIP OPPORTUNITIES AVAILABLE HERE
SCHOLARSHIP OPPORTUNITY!
The 20 in their Twenties scholarship is for 20 people who are 29 years or younger to attend the 2021 AANC Education & Legislative Conference for only $20!
Criteria:
Must be a member of at least 1 NC Affiliate
Must be 29 years or younger on May 24, 2021
Employed full time in the rental housing industry
Demonstration of leadership.
Applications will be accepted from January 11, 2021 through February 15, 2021.
Learn more here.


---
LEGISLATIVE UPDATE
AANC Multifamily Developers Survey
The Apartment Association of North Carolina is conducting a study to explore incentive-based solutions to spur the development of affordable housing in North Carolina. We are inviting developers and other professionals who work closely with the construction of multifamily housing to participate.
AANC Multifamily Development Survey
McGuireWoods Representing AANC
The new year will usher in a new era for the Apartment Association. On January 1st, 2021 AANC will welcome lobbying firm McGuireWoods to the Association. Bo Heath is a partner with McGuireWoods LLP and leads McGuireWoods Consulting LLC's North Carolina government relations group. Bo will join the Apartment Association as lead lobbyist.
He has extensive experience in developing and implementing comprehensive government and public affairs strategies that include drafting, monitoring, and lobbying legislation and regulatory rules. Representing a diverse group of clients, his practice focuses on assisting businesses and manufacturers navigate government regulation and drives policy that allows companies to fulfill their business and community objectives.
North Carolina Elections
President Trump was declared the winner of the tightly contested race in North Carolina. The unofficial results solidified President Trump received more votes than President-Elect Joe Biden and was later confirmed 2 weeks after the November 3rd election. North Carolina's 15 electoral votes went to President Trump however, that is not enough to overturn the outcome of the election. President-Elect Joe Biden secured 306 electoral votes to President Trumps' 232 electoral votes (270 electoral votes are needed to win the presidency). Although President Trump has not officially conceded, the Biden-Harris team has begun the transition process.
There were are several state races that were too close to call following the Nov. 3rd election. N.C. Supreme Court Chief Justice and N.C. Attorney General were among them. Republican challenger Paul Newby leads incumbent Chief Justice Cheri Beasley by 346 votes. The Chief Justice team called for a recount which will resume Monday, Nov. 30th. Democrat Attorney General Josh Stein was reelected over Republican challenger Jim O'Neil by 14,000 votes. As votes trickled in the race was too close to call prior to the State Board of Elections voter deadline. If any of these races conclude within a 0.5% margin or 10,000 votes, whichever is lower, the second-place finisher has an automatic right to a recount. These races are not subject to runoff elections. Click here for the latest NC election results.
This year the pandemic has presented a number challenges for the rental housing community. However AANC is committed to advocating for our industry and keeping members informed. The Apartment Association continues to update and maintain our online resources centered around the COVID-19 pandemic. Resources include:
Executive Orders issued by Governor Cooper
FAQs, best practices, and educational webinars
Listing of various state and local rental assistance programs
Links to NAA resources and other government agencies
To view all of these resources and more, explore the Resource and Latest News tab on AANC homepage.
AANC POLITICAL ACTION COMMITTEE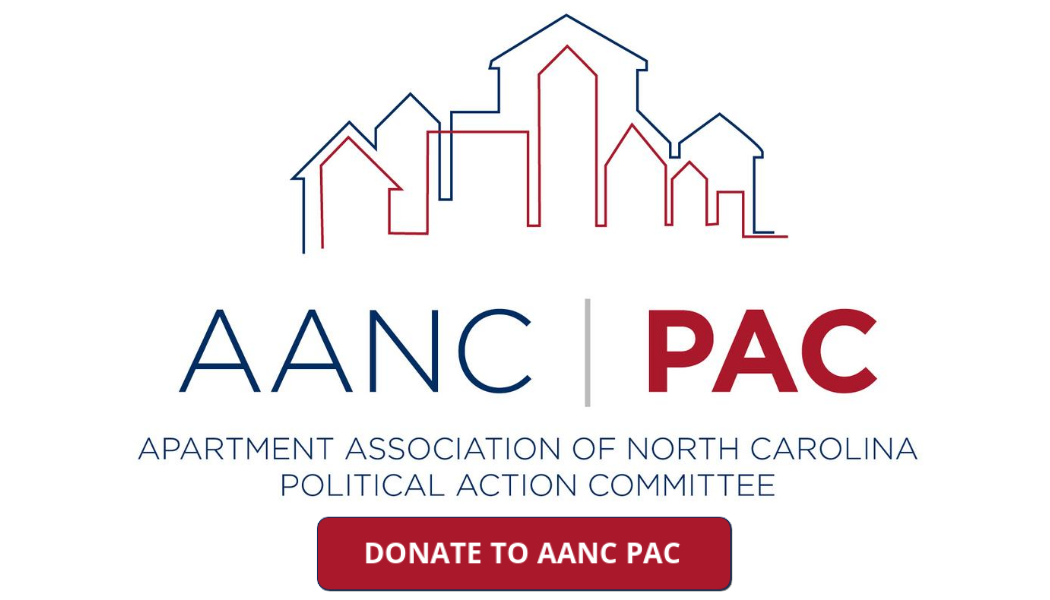 What a year for the AANC PAC! The AANC PAC Board met throughout the 2020 election cycle to make contributions to pro-housing candidates. These particular candidates have been allies and have historical voting records that support the multifamily housing industry. 17 out of the 18 candidates were elected to office this election cycle. AANC is proud to support the men and women who understand the needs of the housing industry and advocate for them.


The AANC PAC continues to need your help to shape the government in North Carolina now more than ever. By taking a proactive role and contributing to the AANC PAC, we can help protect our interests as multifamily professionals.

We are getting closer to our goal of $25,000, having raised $20,856 to date.

---
NATIONAL APARTMENT ASSOCIATION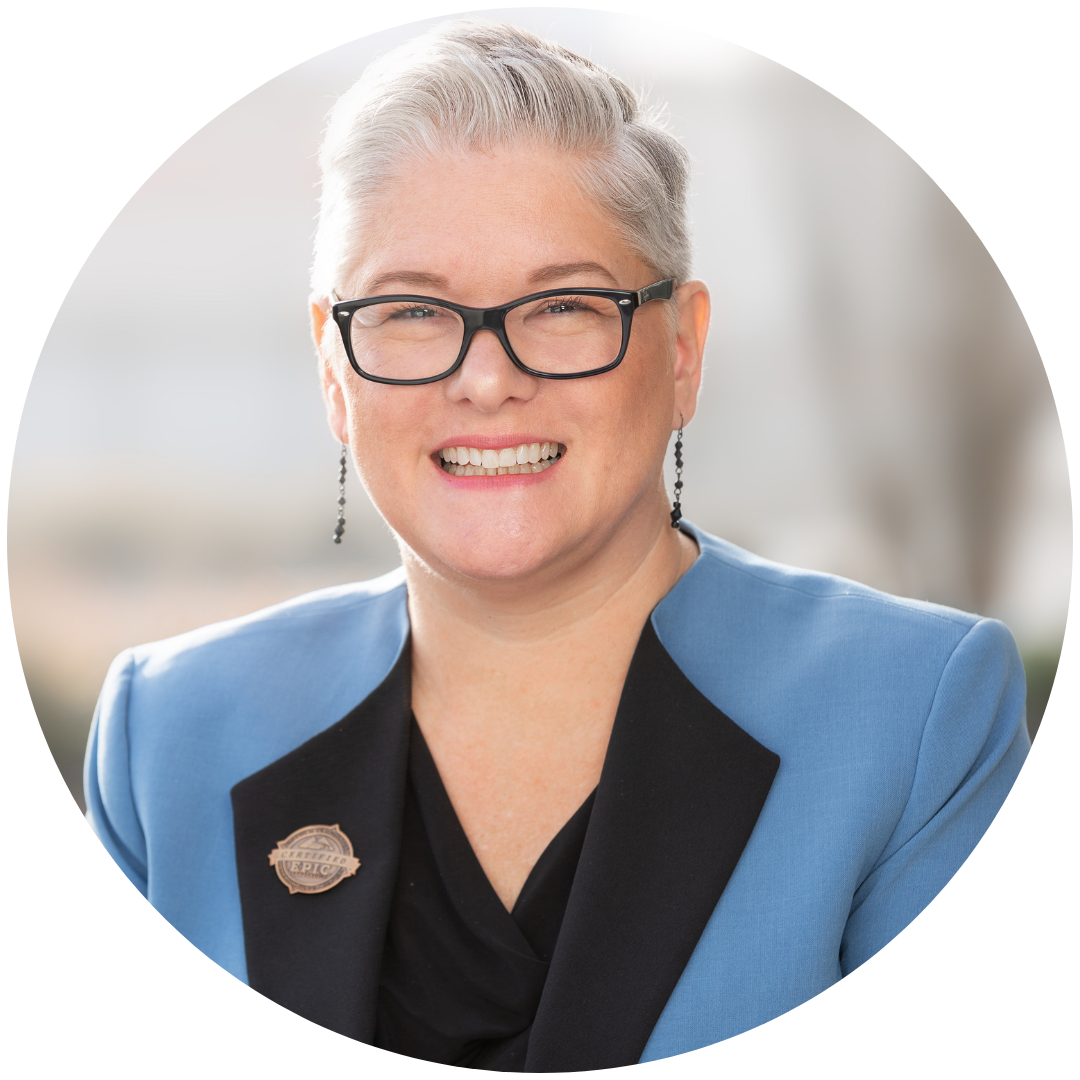 NAA Assembly of Delegates Recap & More...
Update from Susan Passmore l Blue Ridge Companies
NAA Region IV Vice President
spassmore@blueridgecompanies.com
The National Apartment Association held its fall Governance Conference and Assembly of Delegates meeting virtually during October where Region IV's own, Mike Holmes, was honored as NAA's 2020 Chairman. Mike steered the organization through a challenging year and we are thankful for his commitment and leadership. NAA installed its officers for 2021, including Association Executives Council, National Suppliers Council, NAAEI Board of Directors, Regional Vice Presidents and Officers of the Board of Directors. The 2021 NAA Chairman of the Board, Rick Graf, CPM, President & CEO of Pinnacle, will be installed in December.

Committee meetings, region meetings and the joint Board and AOD meeting preceded NAA's first virtual education conference, APTVirtual. APTVirtual hosted 5,567 platform users, 54 hours of session content (including multiple speakers and panelists from North Carolina), 11,750 visits to exhibits in the Virtual NAA Exposition, and 771 private 1:1 meetings. NAA staff did an amazing job pivoting from the originally planned Boston conference to a top notch, valuable, virtual experience.

In addition to the many education sessions and networking opportunities, APTVirtual attendees paid homage to the 2020 NAA Excellence Award winners. The Greater Charlotte Apartment Association received the Anthony V. Pusateri Apartment Career Promotion Award for their work with the A.C.C.E.S.S. program, Apartment Career Credentials that Empower Students to Succeed.

Participants in the inaugural NAA Diversity Leadership Program presented their capstone projects at APTVirtual as their graduation milestone. North Carolina's own Dion Harris with Burkely Communities was among the 15 candidates who completed the program.

While details about our March Advocate Conference in D.C. are still forthcoming, and with safety being front of mind, registration is now open for the 2021 Apartmentalize "Focus Forward" conference in Chicago, June 16-18, 2021. Visit the NAA conference website for all the latest info and answers to most common questions about the conference. https://www.naahq.org/2021-Apartmentalize

Our industry continues to be significantly impacted by the COVID-19 pandemic. With a new Presidential administration and newly constituted 2021 Congress, NAA will continue to work for much needed rent relief for those most significantly impacted by COVID-19. Please continue to advocate for our residents by encouraging rent and utilities relief programs at local, state, and national levels to ensure a stable housing industry.

Our members have faced seemingly unsurmountable obstacles this year and there are more future unknowns. We have continued to pull together and be supportive of each other. We have proven to be a resilient group; strong owner operators, solid suppliers, and vibrant affiliates. I am very proud to be a part of this industry and I am looking forward to 2021.

If I can ever be of assistance to you or your association, feel free to reach out.
---
NAA Membership Update
NAA currently represents:
10,466,879 units (+341k units from Spring 2020)

77,504 industry members (+7,884 from Spring 2020)

15,938 supplier members (+73 from Spring 2020)

93,442 total members (+7,957 from Spring 2020)
Also, AANC came in the top 3 for largest percentage growth of 69,999 units or less from Oct. 2019 to Oct. 2020!
---
2021 NAA EVENTS: SAVE THE DATES!
ADVOCATE
March 9-10 l Washington, DC
APARTMENTALIZE
June 16-18 l Chicago, IL
ASSEMBLY OF DELEGATES
November 2-4 l Cincinnati, OH
---
AFFILIATE SPOTLIGHT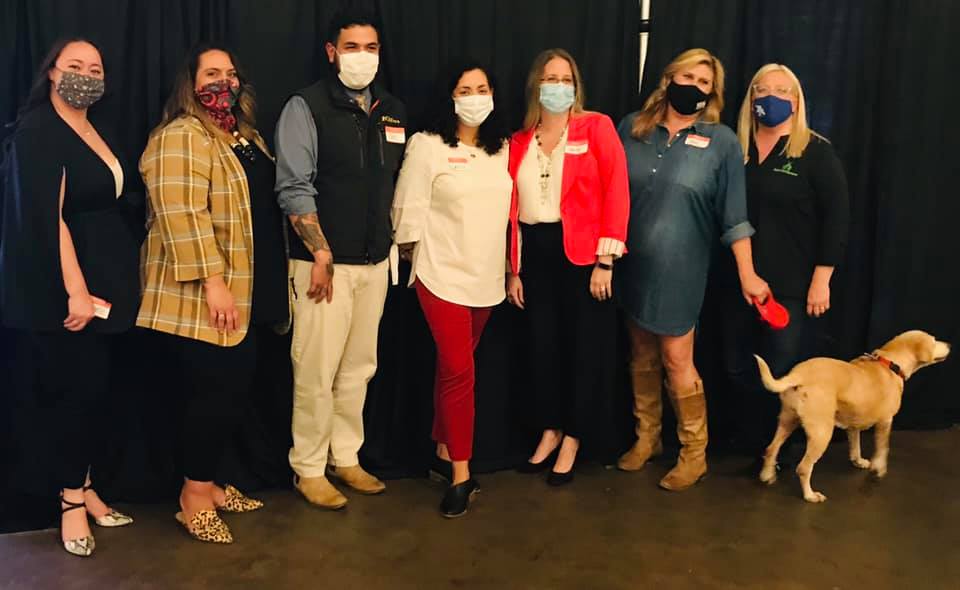 Apartment Association of Western North Carolina (AAWNC)
Congratulations to AAWNC's Newly elected 2021 Board of Directors!!! Pictured from left to right: Michelle Willis (Pegasus Residential); Kendra Bee (Hawthorne Management); Joel Nevarez (Southwood Realty); Jessica Kiser (BSC Holdings); Christy Ward (Hawthorne Management); Abby Polak (Real Floors); Kelly Noble (Noble Pest Solutions) and Sunday (the dog)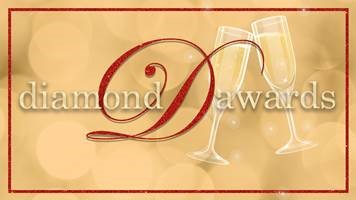 Piedmont Triad Apartment Association (PTAA)
Cheers to 40 years at our first Virtual Diamond Awards (see virtual toast!)! PTAA was so pleased to be able to throw our big celebration for the nominees and winners of our annual Diamond Awards on September 18. Our new event website devoted to the awards was launched and includes winner profiles, behind the scenes pics and more! The event recording can be viewed here. We also held a "Trick or Treat Supplier Showcase" in October which gave suppliers time to present to PTAA members about new products, specials, and anything they wanted customers to know. Attendees were given exclusive offers, promo codes, other marketing messages or digital swag from our participating suppliers in a "digital goodie bag."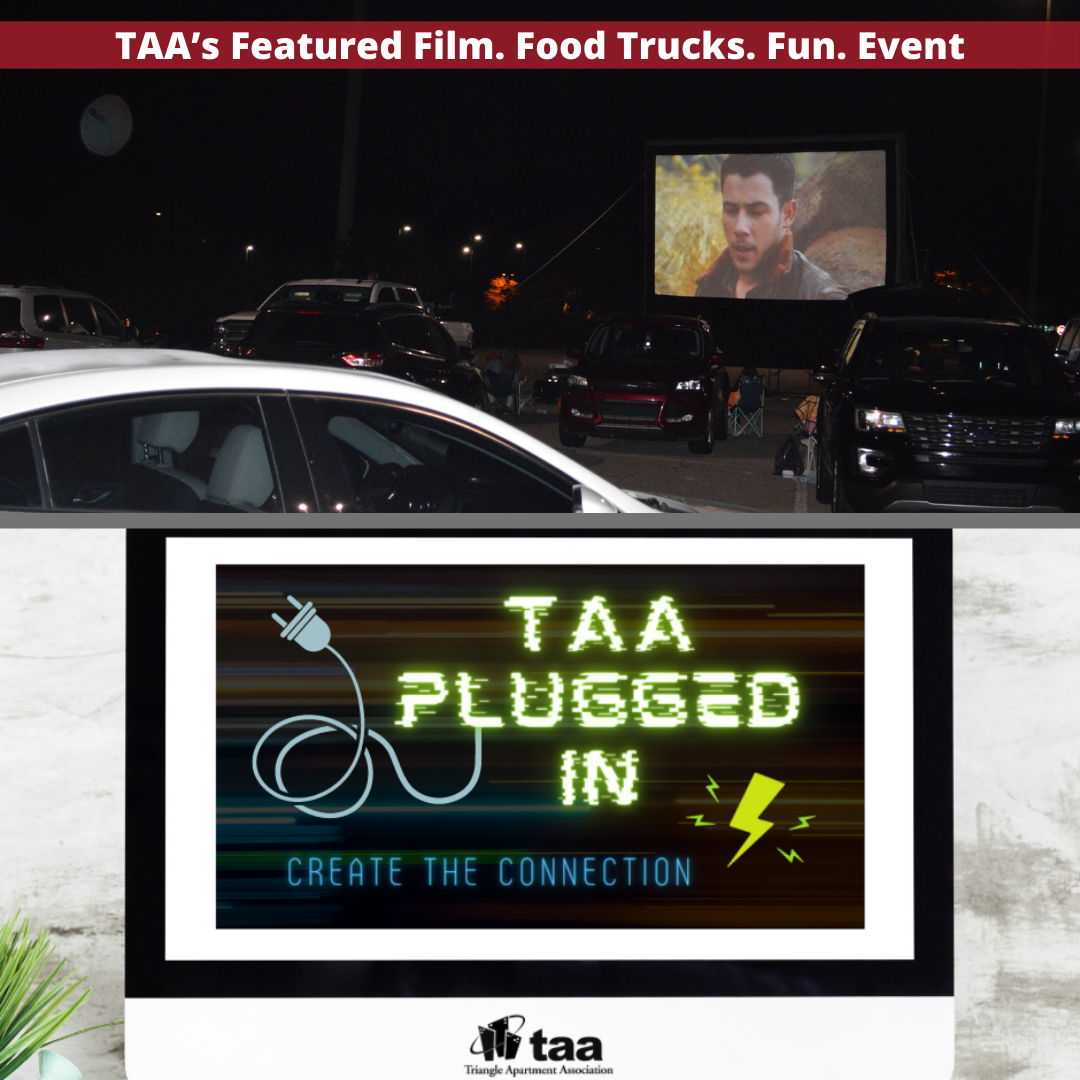 Triangle Apartment Association (TAA)
The last quarter of this year is certainly no different than those before it. Just like most organizations, we have continued to alter our plans so as to remain a valuable resource for our members. When the 4th quarter closes, we will have virtually hosted a Regional Roundtable, two Supplier Town Halls, six education seminars, a TAA-PAC Breakfast, a Tour of Cities, a Weekend of Service including the Leaves to Leases Virtual 5K benefitting TAA's A New Lease on Life and two large events. On October 22, we hosted Featured Films. Food Trucks. Fun. This was a family-friendly outdoor, in-person event that allowed members to practice social distancing from the comfort of their own vehicles while watching a movie on the big screens. The evening also included sponsor previews, insulated cooler goody bags, prizes, movie snack foods, food trucks and lots of laughter. We were fortunate that the Cary Police's Project PHOENIX team was also able to join us. And, we just wrapped up a two week long virtual experience titled TAA Plugged In: Create the Connection. This event included an Exhibitor Marketplace where our Supplier Partners could showcase their products & services while interacting with owner/operators, 5 education sessions (both live and on-demand), 3 live networking events (including a Barista Demo, Mixologist Demo & Brewery Tour) all featuring the demonstration and then Q&A/Networking, a Library of 25 Brain Breaks and Discussion Boards. We are working behind the scenes to firm up 2021 plans so stay tuned for more details.
---
AANC AFFILIATES: What's Happening Around the State?
Visit your local Apartment Association website to see what education is being offered and to register for upcoming events.

GCAA | Greater Charlotte Apartment Association
GFAA | Greater Fayetteville Apartment Association
GAPMA | Greenville Area Property Managers Association
PTAA | Piedmont Triad Apartment Association
TAA | Triangle Apartment Association
AAWNC | Apartment Association of Western North Carolina
WAA | Wilmington Apartment Association
THANK YOU TO OUR E-NOTES SPONSORS!