AANC E-Notes: 2019 1st Quarter Issue

In This Issue:
---
President's Welcome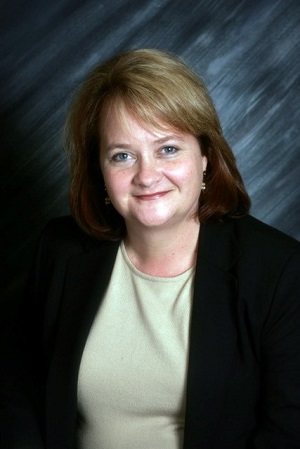 As Incoming President, I can't help but feel grateful to be part of such a wonderful organization as the Apartment Association of North Carolina, who represents over 370,000 apartment homes across 7 affiliates.
As a part of our strategic plan two years ago, we adopted the following mission statement: "The Apartment Association of North Carolina is a statewide organization dedicated to supporting its members through meaningful advocacy, education, and services." Successfully achieving this mission would not be possible without the efforts of AANC staff and volunteers who serve on the Board of Directors, Committees and Task Forces.
Thanks to Kellie Falk, AANC's Past President for providing the Board of Directors leadership over the last year. She was instrumental in navigating challenges that come along with a growing organization, keeping track of our strategic plan, development of a new policy and procedure manual, and hiring a new Executive Director.
Exciting plans for the new year include but are not limited to:
Appointing a new Governance Committee to evaluate and recommend policy and bylaw changes
Bringing back the AANC Hall of Fame, recognizing deserving individuals in multifamily industry
Elevating the annual Education and Legislative Conference to the next level
Being a better advocate for our members through increased PAC funds
Developing future AANC leadership by encouraging committee participation.
It is a privilege to serve AANC, and I look forward to a successful 2019!
Submitted By
Sherry Yarborough
AANC President
Thank you to Past President Kellie Falk and the outgoing Board of Directors. We appreciate all you have done and continue to do to move AANC and the multifamily housing industry forward.
Meet AANC's 2019 Board of Directors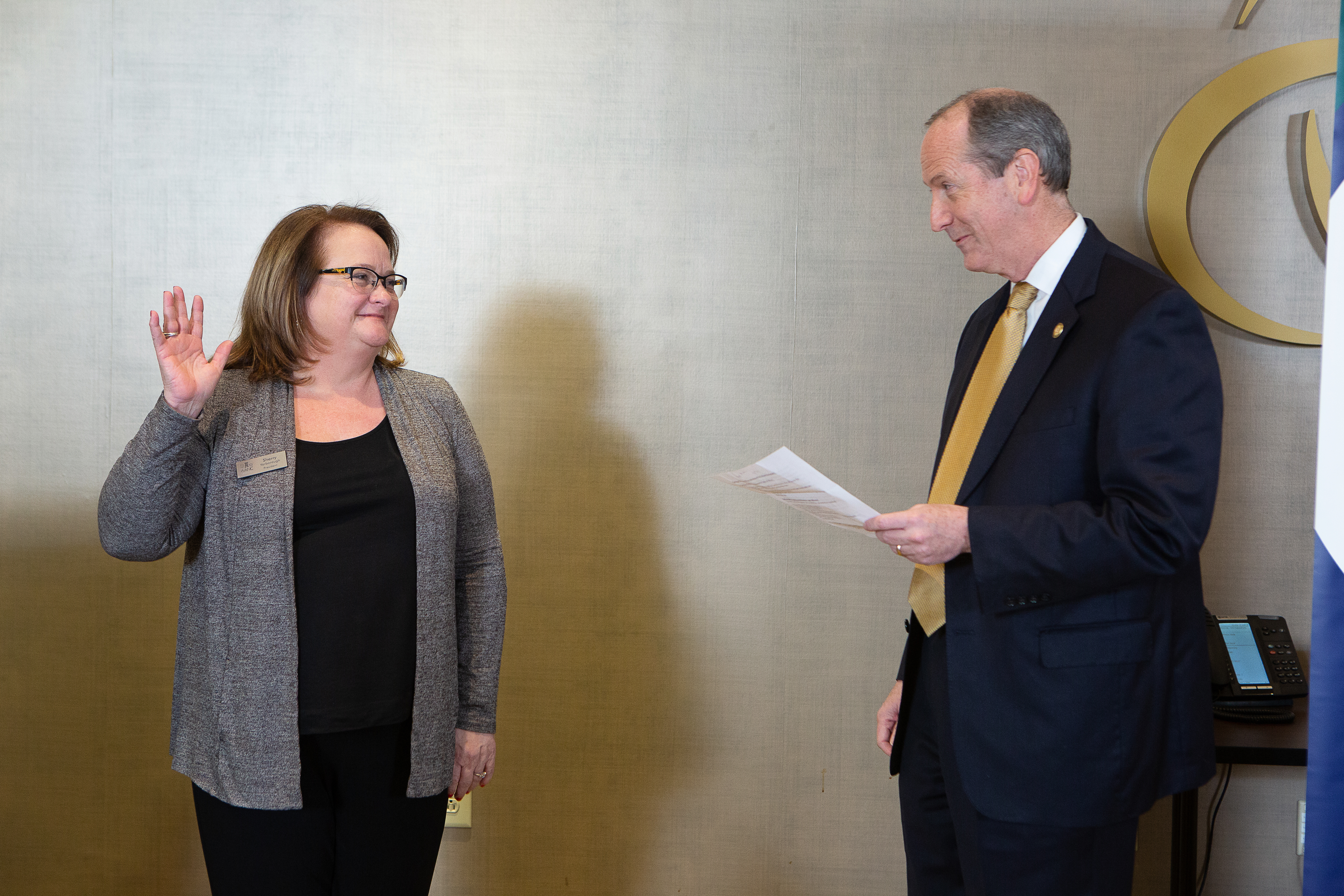 On January 31, 2019, AANC's Board of Directors held their first meeting, orientation, and installation. We were honored to have Senator Dan Bishop out of Mecklenburg County join us and administer the Oath of Office to AANC President, Sherry Yaborough and the AANC Board of Directors.
AANC is led by President Sherry Yarborough (Grubb Properties), Vice President Jennings Snider (SYNCO Properties), Treasurer Lisa Taylor (Greystar), Secretary Karen Perkins (Blue Ridge Companies), and Immediate Past President Kellie Falk (Drucker + Falk).
To see the current Executive Committee - click here.
To see the full AANC Board of Directors - click here.
To see additional pictures from the Board Installation - click here.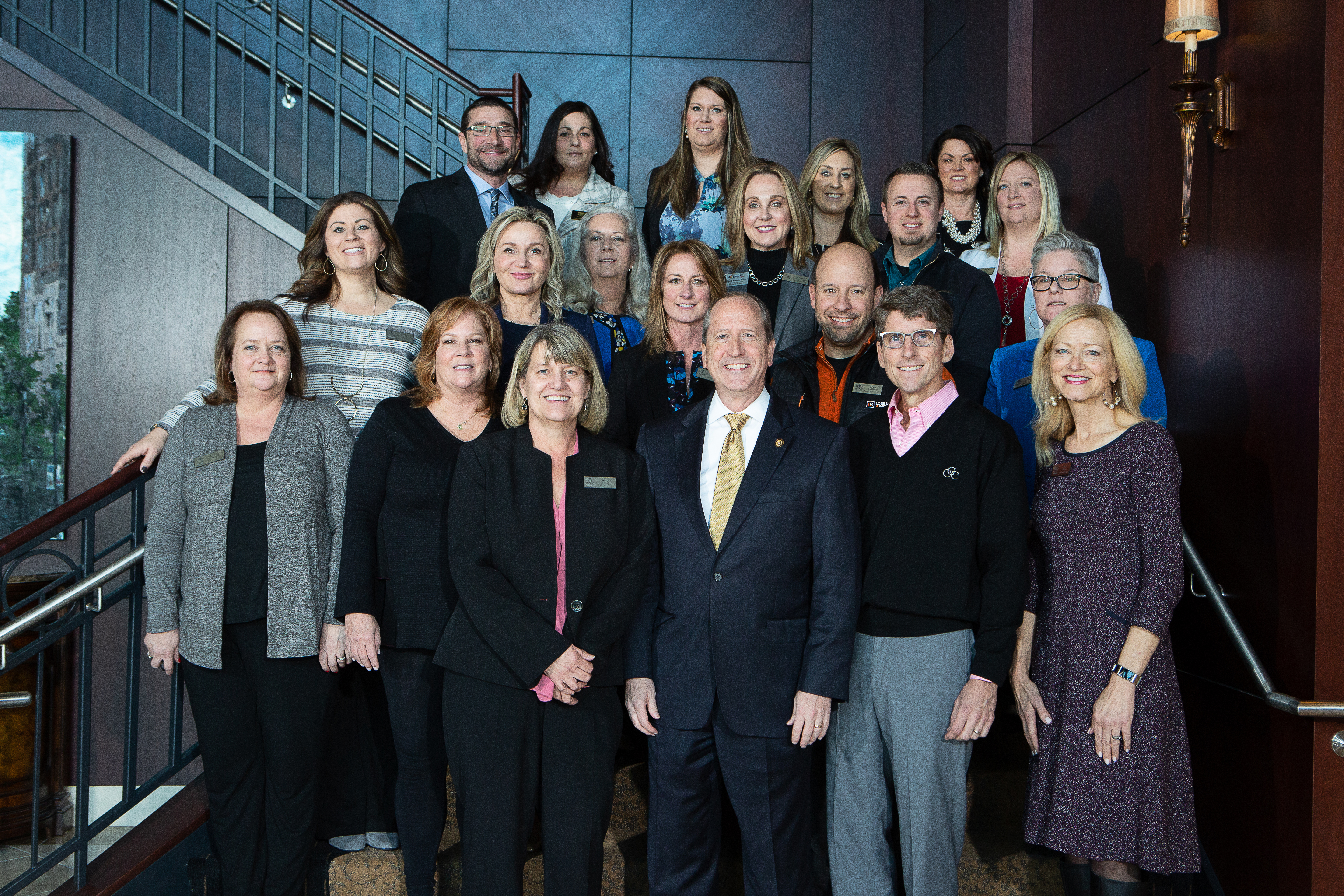 NAA Regional Vice President: Susan Passmore
North Carolina is part of NAA's Region IV which also consists of South Carolina, Georgia, Tennessee, and Kentucky. We are honored to have one of North Carolina's own, Susan Passmore, serve as one of four Region IV Vice Presidents. Susan is the Executive Vice President with Blue Ridge Companies out of High Point, North Carolina.
Meet AANC's Delegates to NAA
The Assembly of Delegates meets annually in November; AANC appoints 10 delegates and 10 alternates. Appointees are made each year with input from each of the seven North Carolina Affiliates. If you are interested in serving as a Delegate from North Carolina, please contact your local affiliate's leadership. Read more here...
---
Legislative Updates
The current primary legislative issues that AANC is monitoring or intends to introduce legislation along with a brief synopsis and status are:
Municipal Mold Inspection: Currently there is disagreement between the City of Charlotte, Mecklenburg County, and the State of North Carolina as to who can inspect for mold and what standards for mold inspections should be followed. Representative Beasley is considering legislation to resolve this disagreement. GCAA, and AANC and their lobbyists are in active discussions with Rep. Beasley's office regarding the shape of this legislation.
Doorstep Trash Removal: In January 2019 the NC Department of Insurance provided the Mecklenburg County Fire Marshal with an opinion stating that doorstep trash removal services likely violate NC fire codes both as to the potentially combustible nature of the containers left in the hallways/breezeways, and potential egress/ingress issues regarding obstruction in the hallways. Certain industry partners in this space are meeting with State officials to try to resolve this matter and considering legislative solutions if they cannot. The AANC is monitoring this matter to make sure that any resolution benefits all of our industry partners in this field.
Emotional Support Animals: We are looking at sample legislation and laws to penalize those who would commit fraud, both potential residents and those involved in health-related services. This would allow an easier process for those who truly benefit from an emotional support animal.
Debt Collection: AANC continues to monitor the plaintiffs potential class actions against many of our members and are currently reviewing further legislative resolutions to the issue, including both for technical corrections and clarification the intent of the original legislation from 2009.
Building Regulatory Issues: AANC continues to monitor issues affecting the development of residential rental dwellings in North Carolina including increased allocations of ADA accessible homes.
Private Process Server: AANC is reintroducing legislation allowing for service of Summary Ejectment Summonses and Complaints by private process servers in the more burdened NC metro areas. This would both expedite service so that few Summary Ejectment hearings are scheduled due to lack of service and potentially free-up additional time for deputy sheriffs to engage in law enforcement.
Property Owner Liability/Deceased tenant: AANC will reintroduce this legislation making it clear that if property owners allow residents with a greater criminal history than they had previously, in response to the 2016 HUD Guidance on this issue, then the property owners will not be responsible for any actions of those residents. This bill further clarifies duties with respect to the property of a deceased resident who was the sole resident of a home.
We thank you for your continued support of our legislative efforts and for your PAC donations!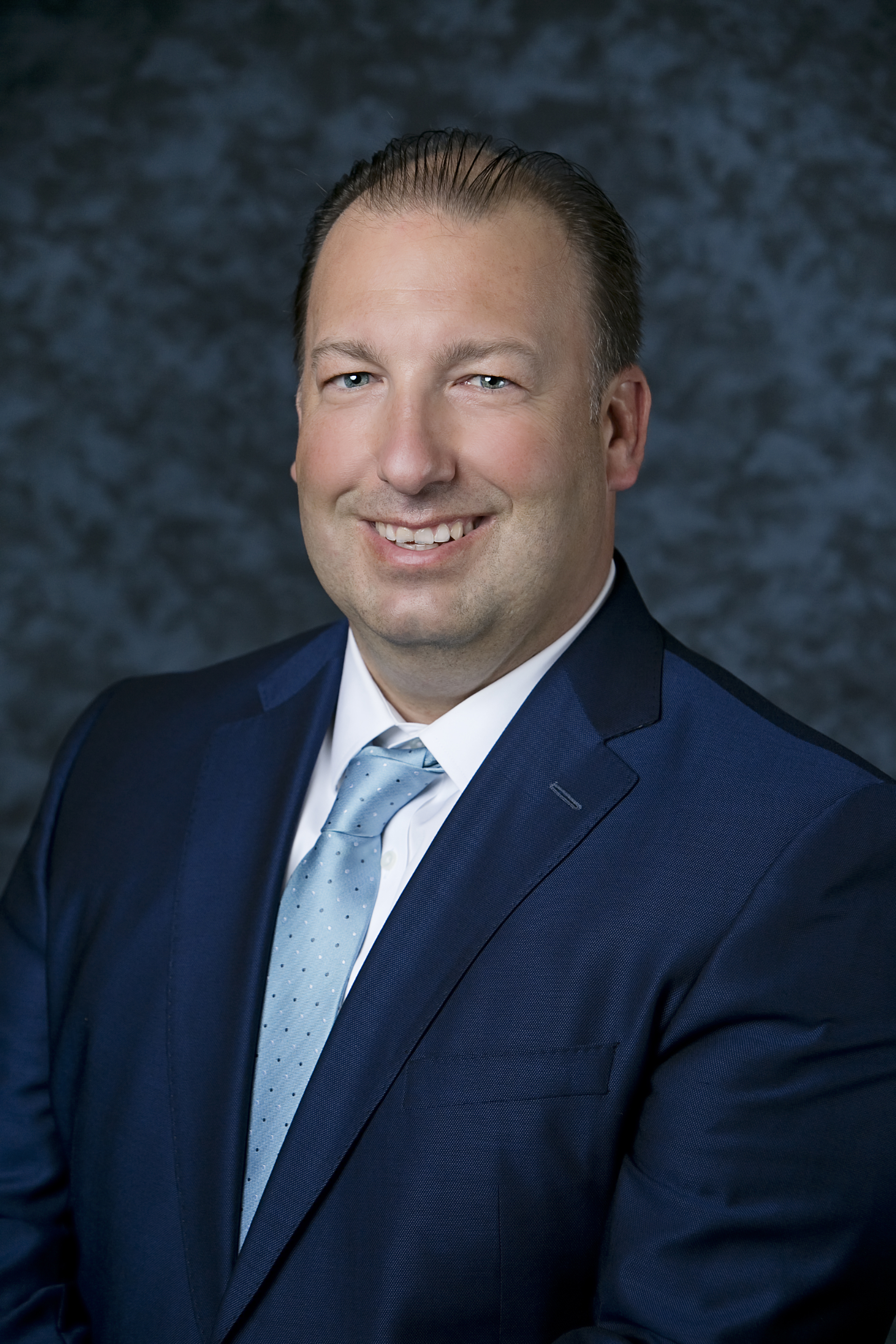 Legislative Update Provided By:
Norm Praet
Attorney, Brownlee, Whitlow, Praet, PLLC
General Counsel, Apartment Association of North Carolina


Why should you participate in the Monthly Legislative Update call?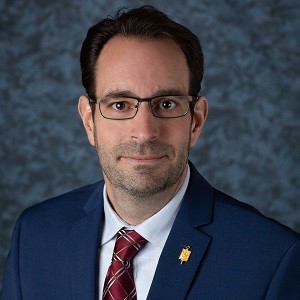 TAA Member Craig Nardi, Regional Property Manager with SL Nusbaum, shares, "I find the monthly advocacy calls to be extremely helpful and informative. These calls provide an opportunity for me to remain up-to-date on legislative and regulatory initiatives affecting our industry and to collaborate on these issues with my colleagues from across the state. Most importantly, these calls give us the advantage to get ahead of an issue and find a solution before it can negatively affect my company's bottomline."
Stay Informed - Join The Monthly Legislative Update Call
AANC's Government Affairs Committee hosts a monthly Legislative Update call open to all members.
First Monday of Every Month | 10:00 AM
Call-In Number: 267-930-4000
Participant Code: 651-992-161
The goal of this monthly call is to hear a legislative update from around the state. You will hear what is happening at the state level as well as local updates. Questions? Contact Bryan Holladay at governmentaffairs@aanconline.org
---
AANC Political Action Committee
What a Year for the AANC PAC!

The AANC PAC needs you to help shape the government in North Carolina. By taking a proactive role and contributing to the AANC PAC, we can help protect our interests as multifamily professionals. Help us reach our 2019 AANC PAC goal of $25,000 - contribute today!
A few things to watch for in 2019:
Are you planning to attend the upcoming AANC Education & Legislative Conference in May? Be sure to stop by the AANC PAC table and make a contribution for your chance to win one of multiple raffle prizes! Winners will be announced during the AANC Legislative Update & AANC PAC Raffle Session on Tuesday, 5/21/19, 4:15 PM - 5:30 PM.
Coming soon - a new way to donate online and on the go! AANC PAC Board of Trustees is working to make the giving process more efficient for you; we look forward to unveiling this in the next few months!
Thank You Greater Fayetteville Apartment Association
We have received contributions from 100% of the GFAA Board of Directors!
See Current AANC PAC Supporters
Donate to AANC PAC
#PinkPac Dollar Per Door Challenge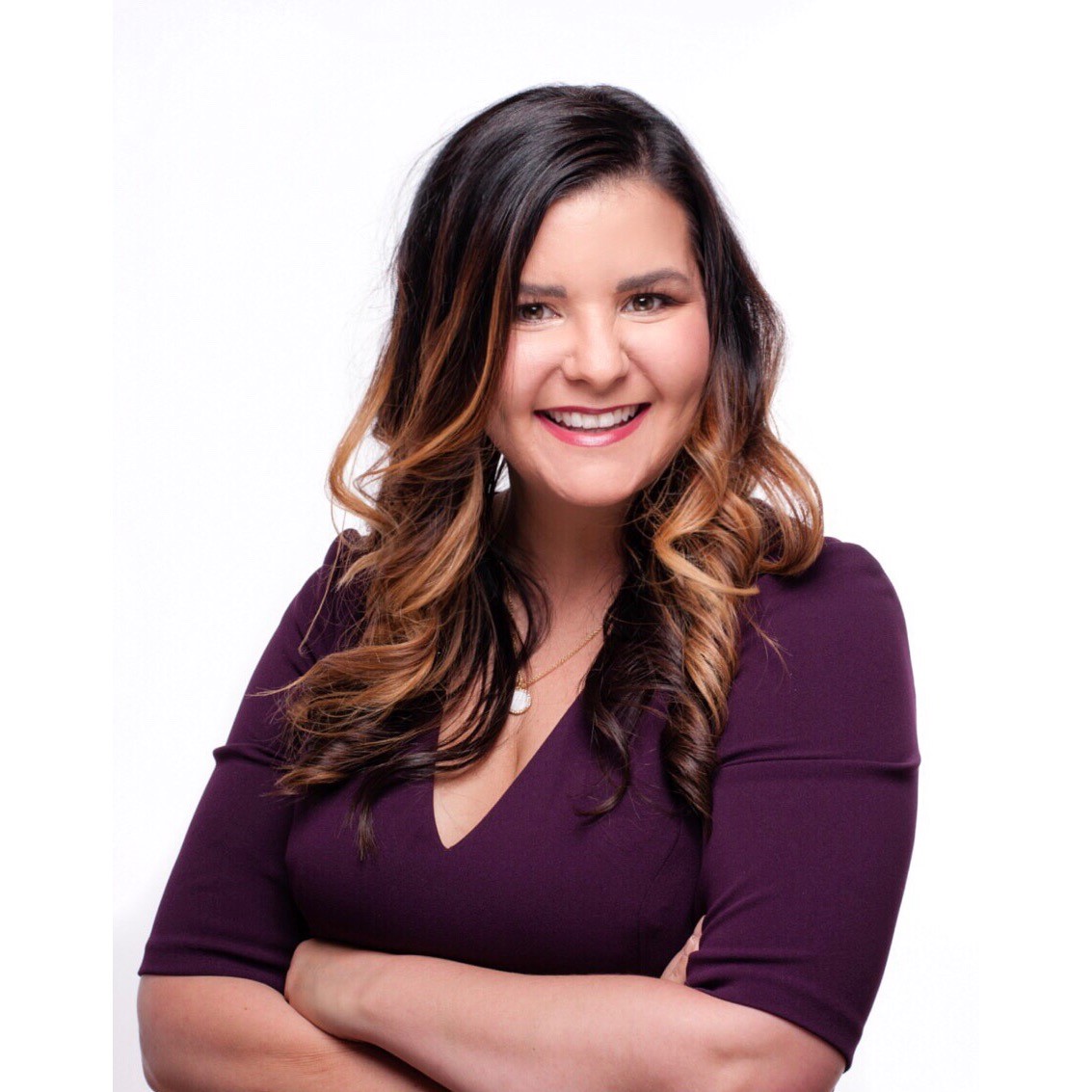 Betsy Kirkpatrick, National Account Executive with BG Multifamily, and active volunteer with the Greater Charlotte Apartment Association, shares a quick synopsis of the #PinkPack #DollarPerDoor Challenge. This female-led initiative was designed as a unique way to engage women in PAC Fundraising and engage members at all career levels.
While this is female-led, every member is encouraged to participate.
Regional Managers and above at Charlotte-area top management companies were asked to commit to raising $1 per door that they manage in Charlotte. Thanks to Stephanie Hovis for the Dollar Per Door suggestion! So far GCAA has received commitments from GCI, Greystar, Matrix, Northwood Ravin, Pegasus, RKW, SL Nusbaum, Weinstein, and Westdale.
GCAA provides the graphics that include PAC information, what we have fought for and won locally, at the state, and nationally, the onus is then on the management company to explain the important of giving to their teams.
Each person that commits receives a #PinkPac Pin and is asked to contact another female leader. They are encouraged to wear the pins to all GCAA and apartment meetings.
On the Supplier side, individuals can join the #PinkPac by purchasing a pin for a $250 donation to the PAC of their choice (local, state, or national).
GCAA is officially kicking off #PinkPac in April 2019; they wanted to give the first quarter for the companies to get their strategies together.
Essentially what this provides is the branding needed for a succesful drive, brings out the competitive nature of each management company (and their unique ways to raise money) while also educating everyone within each organization on the importance of PAC. They are looking to expand #PinkPac across North Carolina, and would love to take the nation by storm. If you have any questions or would like to learn more, contact Betsy at bkirkpatrick@bgmultifamily.com.
---
Stay Informed!
Partner with AANC in 2019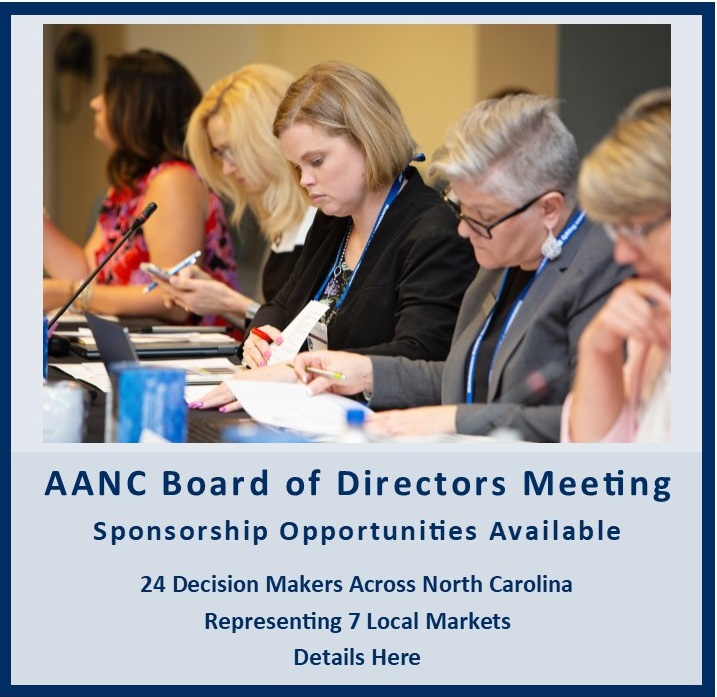 AANC offers you a number of premiere opportunities to get in front of your targeted audience across the state.
4 upcoming AANC Board of Directors Meetings Available in 2019, prices range from $250 - $600.
E-Notes Advertising available in the 2019 3rd Quarter and 4th Quarter issues
AANC Hall of Fame
AANC is relaunching the Hall of Fame to recognize individuals in North Carolina for their contributions, accomplishments, and service to the multi-family housing industry. 2019 Inductees will be announced during the Recognition Lunch on Tuesday, 5/21/19, as part of the 2019 AANC Education & Legislative Conference.
Each of the 7 AANC Affiliates are encouraged to nominate as many members as they feel are deserving up to 5 total per affiliate. Nominations will be accepted through March 31, 2019. Details Here!
AANC News
Check out the AANC News section of the website: Meet Your Board of Directors, Education Around the State, Member Highlights, and so much more! We also encourage members to submit content that can be shared on AANC Online. Read more here...
Social Media Winners - Congratulations!
Thank you to everyone who has engaged with AANC on social media! If you haven't yet, be sure to follow along with AANC on Facebook, Instagram, Twitter, and LinkedIn.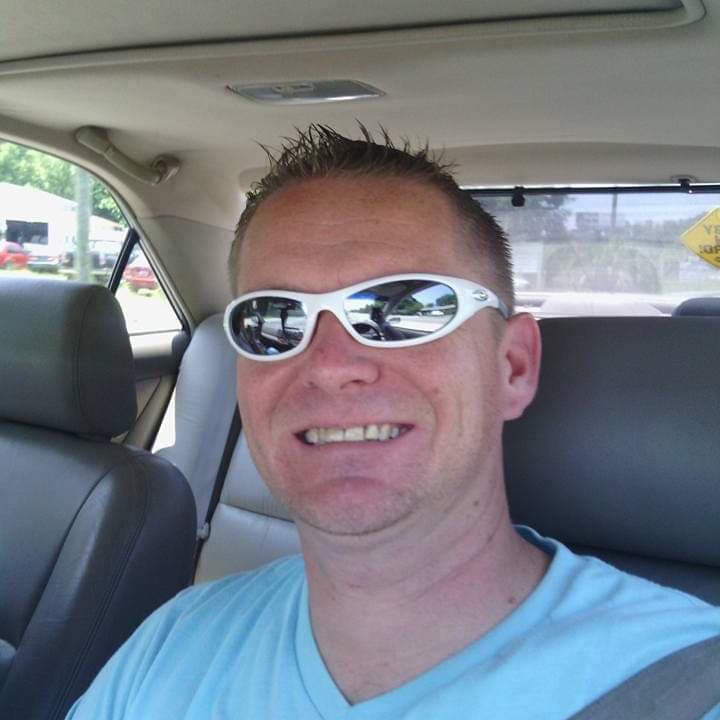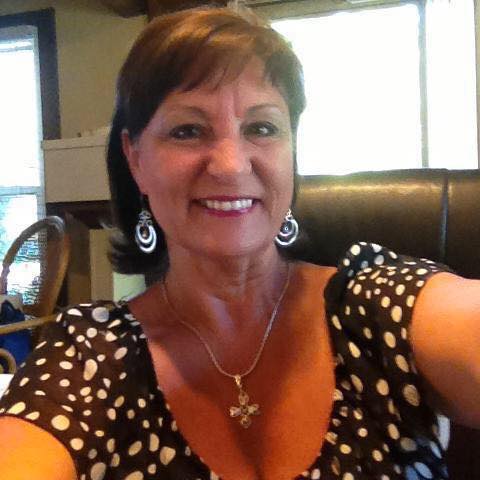 Congratulations to our December 2018 $25 winners: Amber Olson, Dale Heninger, Miranda Blanchard Rutledge, Staci Massi, and Terri Jones Mayfield.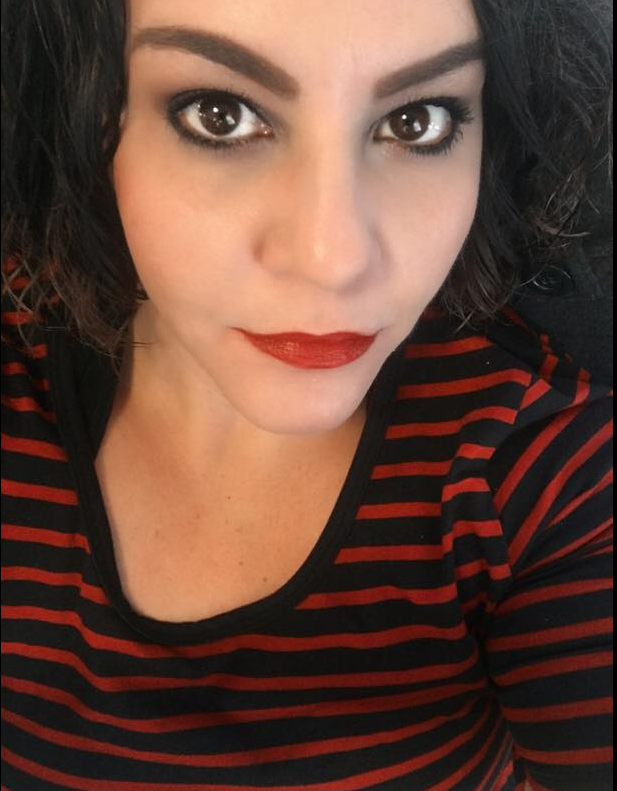 And, congratulations to our 1000th Facebook Fan, Lachelle Hodge!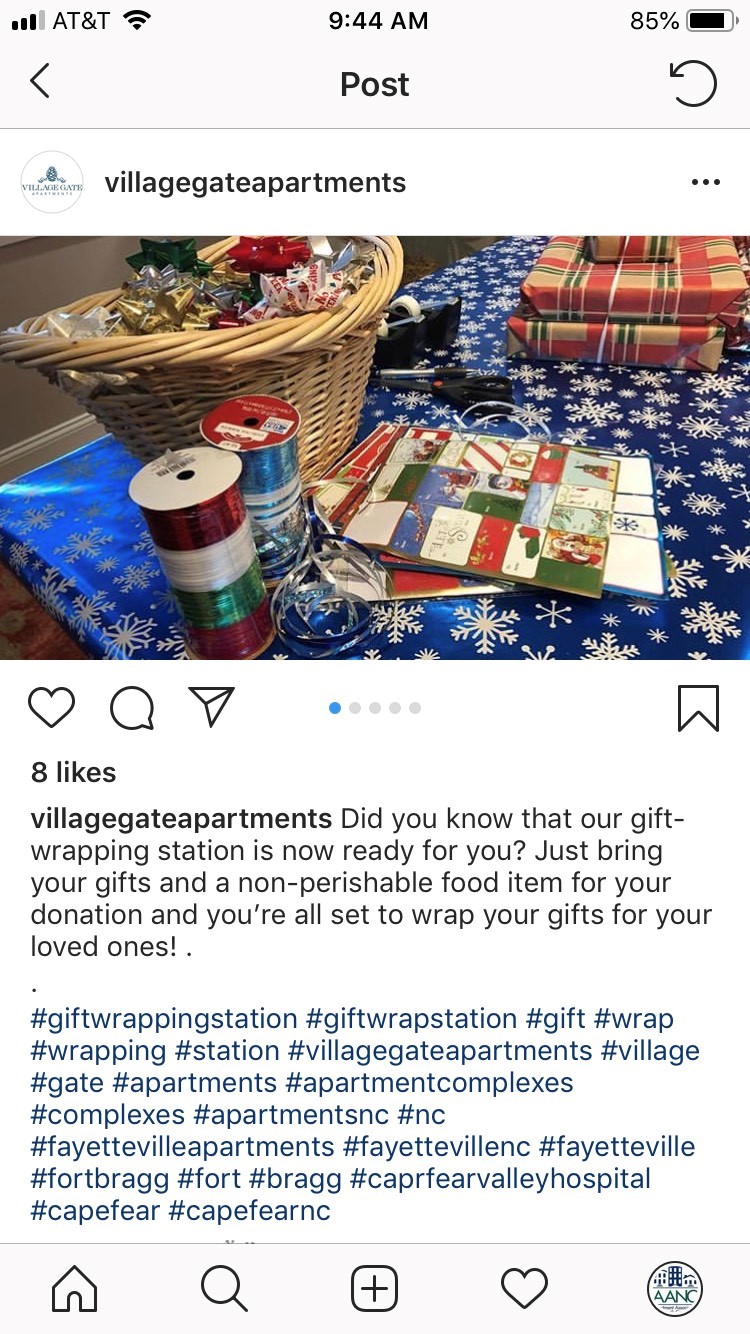 During December we helped showcase some of the different community service initiatives being done around the state and had two winners, each receiving $100 to their charity: Village Gate Apartments out of Fayetteville and the Food Bank, and Greystar's Mpact and Family Promise of Wake County.
Be sure to follow AANC on social media for more giveaways through 2019!
52 Weeks | 52 Communities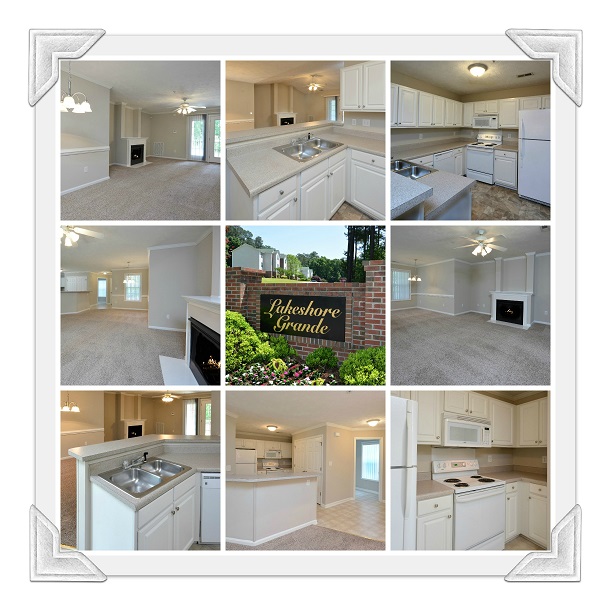 Get social with AANC: We Want to Highlight Your Community! Tell us what sets you apart and makes you stand out! Your Location? Your Team? Your Marketing? Your Residents? Your Community Involvement? Answer a few short questions, include some pictures, and you may be highlighted on AANC Online!
Read more at AANC Online and see some of the communities that have been highlighted!
52 Weeks | 52 Careers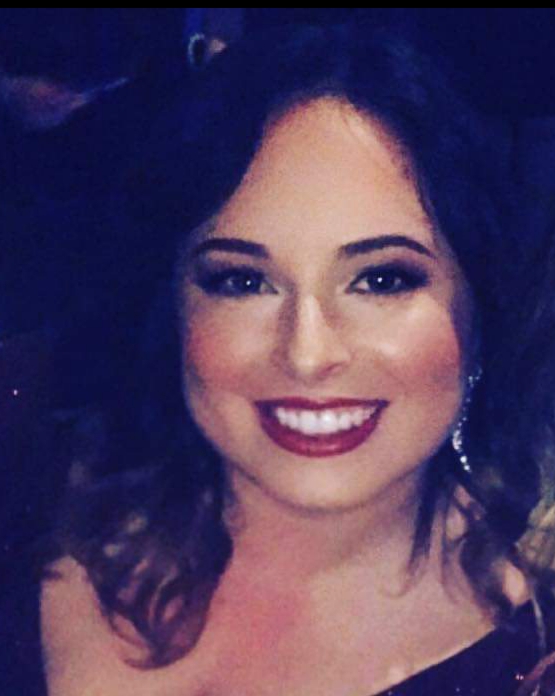 Get social with AANC: We Want to Highlight You! Tell us about your career. Walk us through your career path to where you are now. What do you like most about your job What advice do you have for someone looking to get started? Answer a few short questions and you may be highlighted on AANC Online! Read more at AANC Online and see some of our highlighted Careers and Members!
---
TAA Celebrates 35 Years
Congratulations to the Triangle Apartment Association on 35 years! To celebrate 35 years:

---
GCAA and AAWNC Launch New Websites
Have you had a chance to visit the new GCAA Website or AAWNC website? Check them out online!
---
Hurricane Florence Response: Back at Home NC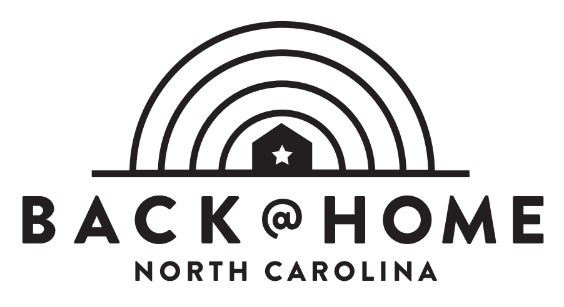 Back@Home North Carolina aims to make sure every family can recover from Hurricane Florence. By using a cost-effective rapid rehousing model that provides short-term rental assistance and case management, Back@Home NC helps households who cannot access other resources get back into housing while they address other parts of their lives that were disrupted by the storm. The program is based on similar successful programs in Houston, TX and Puerto Rico.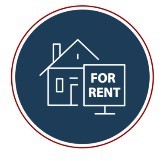 Join the Back@Home Landlord Network!
Back@Home needs landlords and property managers in the disaster-declared counties who are willing to lease to participating families.
To hear more about the program and sign up to be a part of the Back@Home landlord network, please contact Socialserve.com by emailing dit@socialserve.com.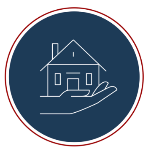 Why Back@Home?
More than 22,000 North Carolinians sought refuge at disaster shelters during Hurricane Florence and the devastating flooding that followed. Many families in disaster shelters were able to access FEMA and other resources to successfully return home, but some could not access disaster resources and had no clear path out of shelters.
Back@Home North Carolina is a partnership of state and local organizations implementing a rehousing program to serve families with no clear path to housing after Hurricane Florence. The North Carolina Department of Health and Human Services is the administrating agency of the Back@Home initiative with assistance from the North Carolina Coalition to End Homelessness and the North Carolina Housing Finance Agency. Local non-profit service organizations are working with Back@Home families to locate and move-in to housing.
During the program's first month of operating, Back@Home NC housed 100 people from disaster shelters. Now that the disaster shelters are closed, Back@Home NC is continuing to house individuals and families that were affected by Hurricane Florence and are currently experiencing or at risk of homelessness.
Thank you to Emily Carmody, Program Director with the North Carolina Coalition to End Homelessness for providing the Back@Home NC update.
---
National Apartment Association
NAA Advocate
New Congress. New Opportunities. NAA's Advocate Conference, March 5 -9, 2019 in Washington, DC. Details Here!
Be sure to read the What You Need To Know Before You Go article on AANC Online - here.
If you are planning to attend, please share your legislative visit pictures with AANC on social media using #WeAreAANC or email kim@aanconline.org
RPM Careers Month
April is RPM Careers Month, and we want you to share your #RPMMoment. Learn more and view NAA's RPM Careers Month Tool Kit here.
NAA Response to Government Shutdown
In response to the partial government shutdown and the aftermath effects, NAA has provided the following resources on January 18. Read more here...
---
Thank You To Our E-Notes Advertiser
​Interested in advertising in future issues? Click here for 2019 details and availability.