AANC Committees - Meet Your Volunteers - Todd Whitlow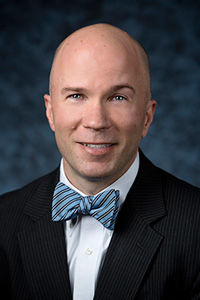 Name: Todd Whitlow
Title: Partner/Co-Owner
Company: Brownlee, Whitlow, Praet, PLLC
Local NC Affiliate: Triangle Apartment Association
Years in Industy: 12 Years
AANC Committee: Membership
What does volunteer leader mean to you?
It means service first and foremost. It means jumping in and working together as a team to accomplish a goal as leading by example is frequently the best and most effective form of leadership. As a volunteer you are giving up some aspect of yourself, whether it is time, money or talent for the greater good.
What advice do you have for others who are looking to volunteer with AANC?
Figure out what you love doing or what your unique talents are and look for ways to utilize that through a particular committee. Don't be afraid to raise your hand and jump right in as you are probably not alone in those feelings of hesitation but go ahead and jump and others are sure to follow.
What is your favorite AANC moment?
I just enjoy each year's Legislative Conference and lobbying day seeing us come out in such large numbers to smother the Capital. It is just so cool as you are walking around the building and seeing these pockets of 10-14 people talking to our government officials about issues important to us and the citizens of NC.
What is one piece of networking advice you ould give to others?
I recently saw a sign that said "The World needs you to be who you were created to be." My networking advice is to be that person because this is a relationship business and the only real way to make connections is to be genuine. If you do that, everything else falls into place.
How do you define AANC?
A passionate group of talented individuals working together to advance the cause of the Apartment industry while insuring safe and affordable housing for the population we serve.
If time was not an issue, what is one new thing you would like to learn?
To play the guitar as it seems like it would be an excellent stress reliever.
Interested in learning more and joining an AANC Committee - Details Here!