Back to Events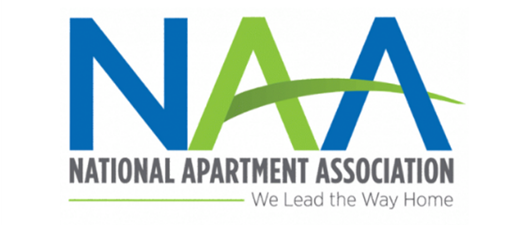 Grow Your Revenue through Supplier Diversity
Learn how supplier diversity can bring value to your organization.
Wednesday, October 28, 2020
11:00 AM - 12:00 PM (EDT)
Event Details
When making our workplaces more diverse, inclusive, and empathetic, be sure to consider your supplier diversity. Suppliers are trusted partners that help serve our communities, and supplier diversity can add value and grow your top line. Join this webinar and learn how supplier diversity can bring value to your organization.
In this webinar, you will learn:
What is supplier diversity and why it is important
The benefits of supplier diversity
How to grow your revenue through supplier diversity
Price: Free
---
About the Speakers
Chiccorra Connor, President of Occupancy Heroes Incorporated 
Chiccorra Connor, Founder and CEO of Occupancy Heroes is recognized as the most influential woman in Charlotte, NC and serves on various NAAEI Committees. She was one of the 100 entrepreneurs from across the country to visit the White House in advocacy of minority entrepreneurship. In the past year, her apprenticeship program trained and employed more than 300 people. As a notable trainer, she helps owners nationwide increase revenue - even during the pandemic. Chiccorra continues to champion affordable housing and diversity and inclusion.
 
Dana Hill, National Account Executive, Grace Hill 
Dana Hill, National Account Executive at Grace Hill is a multifamily industry leader with over 25 years of experience, including holding senior positions at RentPath (formerly known as Apartment Guide) and ForRent.com. Most recently, Dana held the position of Director of Sales, South East with Mobile Doorman, while also serving as the Co-Chair of the Atlanta Apartment Association (AAA) Can Can Ball benefiting the Atlanta Community Food Bank.
 
Karen Key, Senior Director of Operations, RangeWater Real Estate
Karen is the Senior Director of Operations for RangeWater Real Estate in the property management division. She is responsible for supporting the Executive Managing Director in overseeing the operations of the management division, maintaining client relations, and overseeing a client-based portfolio.

Ty McMath, Founder, Torch Fitness, LLC 
Ty McMath is the Founder of Torch Fitness LLC, a locally owned fitness company operating in Atlanta. Torch Fitness LLC began in 2007 with one boot camp and now has grown into one of the top companies offering personal training and group fitness within Atlanta. The mission of Torch Fitness LLC is to promote a healthy, active lifestyle by tailoring a fitness regimen which meets members personal preferences and daily routines.
 
Eric Woodson, CEO and Founder, The Kool Source 
Eric Woodson, CEO, Founder, and Speaker, is the quintessential guide to some of business's top executives, developers and owners. As a lifelong purveyor of marketing services, he has found his zenith as a master strategist in driving traffic to over 100,000 units of multifamily real estate. Beyond leading the way in digital, he has passionately cultivated other leaders to be the source of "kool" culture in their own organizations.