Conference Education Sessions
April 29 - May 1, 2024 | Raleigh Convention Center
HOME Schedule SESSIONS Speakers Sponsors INFO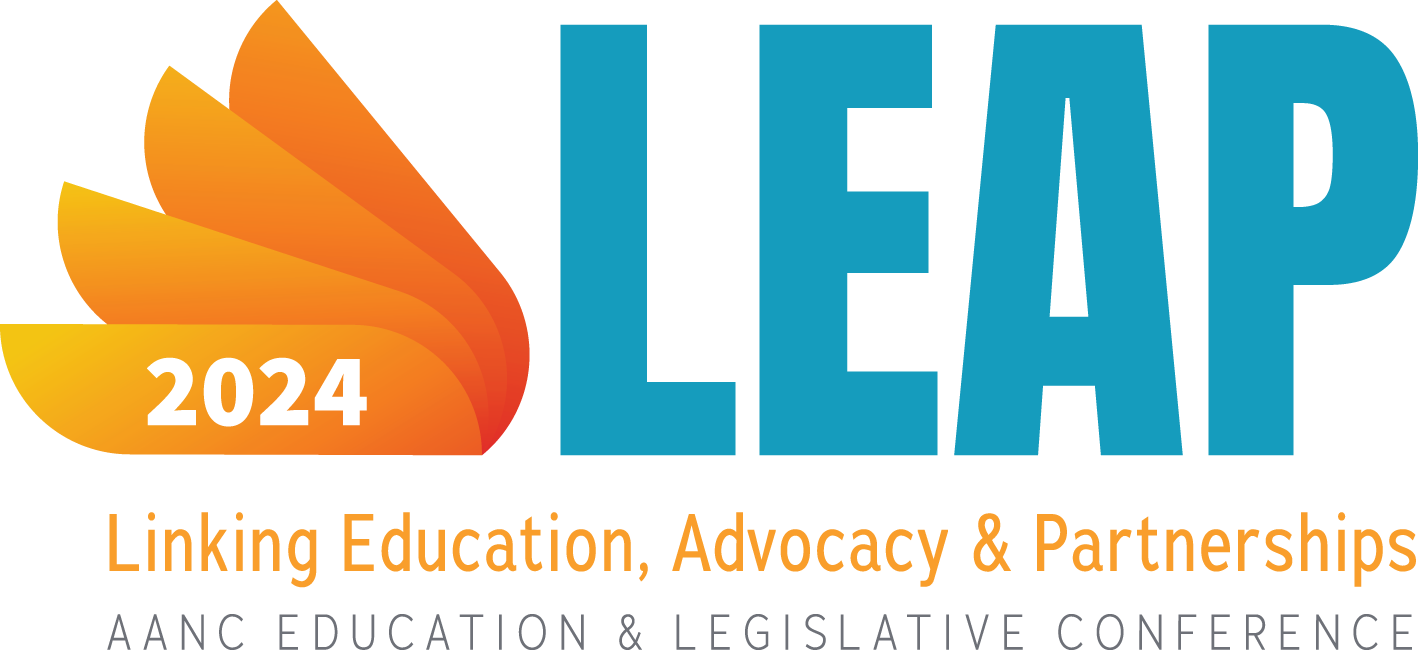 EDUCATION SESSIONS
---
Tuesday, 4/30/24
Conference Opening/General Session Keynote l 8:45 AM - 10:00 AM
How to Deal with Difficult People l Neil Ihde
Identifying difficult people...that's the easy part. Dealing with them? Well, that's a different story. Hoping and wishing that things will somehow get better hasn't worked. You need tools and strategies to deal with the stressful, emotional, and difficult interactions that occur. Keep your cool. Take a deep breath. (And maybe even bring a mirror to take a look at yourself.) This presentation will give you practical, everyday skills to deal with those challenging individuals in your life.
Education Breakout Sessions l 10:15 AM - 11:15 AM
Let's play the Leadership Game! l Stephanie Puryear Helling
The Leadership Game is an interactive game that allows everyone to engage in thought-provoking questions and discussion that gets to the heart of the matter in a short period of time, helping everyone raise their leadership lid! Every question and discussion card is designed to trigger open, honest feedback. The game challenges participants to embrace who they are as leaders and individuals. By the end of the game, participants will learn to appreciate their strengths, build a stronger awareness of their impact on others, and a desire to forge stronger relationships – a winning edge for any leader!
Leading BOLD Conversations l Rebecca Rosario, Josie Eatmon, Dion Harris
An insightful and authentic conversation about the Diversity, Equity and Inclusion trends evolving in today's workplace. By bringing together experienced and knowledgeable leaders we will discover how to better Build Opportunities for Leadership and Diversity (Equity and Inclusion). Topics will range from fostering allyship to stories of transformation. If you aren't sure about the significance of DEI in the workplace, or don't know where you fit into the conversation, this is a great opportunity to get familiar! If you are searching for ideas on how to foster inclusivity in your team(s), this session will give you ideas and resources. There is something for everyone and all are welcome.
The Success of You l Veda Tucker
True success begins with self-awareness. It is difficult for you to understand the world around you and how to respond to it and move throughout your day-to-day life until you first know yourself. I will share some leadership skills and tips to help you know yourself better and in turn serve the world around you better.
Smart Maintenance: Using Tech to Save Time and Money in Your Apartment Community l Megan Orser
In this session, we will explore the ways in which technology can revolutionize the apartment maintenance arena, resulting in significant time and cost savings. From automated maintenance requests to smart home devices, technology can streamline and optimize maintenance operations in ways previously unimagined. We will delve into the various software and platforms available for tracking work orders, scheduling repairs, and communicating with tenants. We will also examine how the use of smart devices such as thermostats and water sensors can detect issues before they become major problems, resulting in preventive maintenance that saves time and money in the long run. Additionally, we will discuss the role of data analytics and predictive maintenance in identifying patterns and potential issues before they occur, allowing for proactive measures to be taken. By harnessing the power of technology, property managers can ensure efficient and effective maintenance operations, leading to higher tenant satisfaction and retention rates. Join us for a deep dive into the future of apartment maintenance through the lens of technology.
Education Breakout Sessions l 11:35 AM - 12:35 PM
Write The Vision And They Will Stay l Michelle Edelen
Many organizations across the globe are dealing with employee retention. The landscape has changed over the last three or so years. However, so should your philosophy to retain employees. With the onset of the 'great resignation', 'quiet quitting', and a new generation of staff who view the workplace differently, corporations are faced with responding to a different type of workforce while continuing to focus on the bottom line. Needless to say, this can be rather tricky. In my signature workshop, I will share the exact strategy I have used to attract, hire, and retain staff. I was able to reduce the vacancy rate from 17% to maintaining under 4%. It was a result of writing the vision. This model became the standard for the agency where I was employed. If recruiting, hiring, and retaining staff is a concern, here's the solution. Your leadership team (not just HR) can be implementing this strategy.
Wheel of Misfortune l Gina Carter, Todd Whitlow, Kelli Lea
When spinning the wheel of misfortune, you risk winning big or going bankrupt. No one is ever ready for the inconvenience, pain, damage and/or death that a disaster can bring, however; proper preparation by becoming familiar with actions necessary to save lives and property is paramount should a genuine emergency occur. This session will discuss best practices in preparing for emergency events. How does your company respond? Reactive or ready for action?
Leading Edge Strategies for Today's Competitive Market l Lisa Trosien
Looking outside your industry for fresh, innovative strategies is the best way to ensure continued growth and success for your organization, people, and properties. This session takes an in-depth look at atypical non-multifamily housing leaders (no Disney, Southwest, Starbucks or Nordstrom) in the areas of marketing, sales, leadership, diversity, customer loyalty, and more. This class dives into successful, original approaches, providing a blueprint for adapting these changes in your own company.
Idea Exchange
More to come...
Education Breakout Sessions l 4:15 PM - 5:10 PM
Legal Issues Update: Getting You up to Speed on all things Legal l Samantha Simpson, Jared Schmidt
This session will provide a deep dive into all the legal trends in our industry from both a State and National Level providing attendees with the most up to date information they can get their hands on. Attendees will walk away from this session with a better understanding of any new best practices to implement in their portfolio and the risks that they should steer clear of in their operations. It will likely cover Debt Collection, Fair Housing, Screening Practices and any other issues that have arisen from the time of this submission through the date of the conference.
Leading with IMPACT l Dr. Debbie Phillips
Anyone can make an impression, however making an impact requires deliberate work and attention. This session is designed to unpack six essential areas of leadership that cuts through the noise of our everyday lives. The content in this program focuses not only on the "why" but the "how" and gives every attendee the opportunity to take immediate action. Whether it's taking an existing team to a higher level or merging teams from various departments or portfolios, this is a "must attend" workshop for both seasoned veterans and emerging leaders.
The Weight of Being A DEI Advocate, and How to Overcome It Through Education and Partnerships. l Liz Newkirk
Being a DEI advocate can be highly rewarding to the business that decides to pursue a DEI strategy and to self. However, with great reward can come great responsibility. Being a DEI advocate can require a resilient spirit, self-care and technical skills, patience, listening, and empathy, to name a few. With the growth of diversity roles growing over 90% in the past six years, what most DEI advocates - current and potential could not have expected are the headwinds they face while trying to navigate discussing triggering topics, little to no budget, microaggressions, and systemic and cultural changes within their organizations. Many say they are nervous about becoming a DEI advocate out of fear and hesitation; however, it's possible to overcome the nervousness of being a DEI advocate through self-care, education, and partnerships.
Idea Exchange
More to come...
Legislative Issues Briefing l 5:20 PM - 6:20 PM
---
Wednesday, 5/1/24
Legislative Session l More to come.
Education Breakout Sessions l 9:30 AM - 10:30 AM
Succession Planning- The Key to Keeping Your Maintenance Professionals on the Team l Chris King-Dye
Our most experienced Maintenance leaders are both changing jobs and retiring, leaving a critical void in our ability to maintain assets and retain residents. Prepare for change by grooming internal staff while recruiting and coaching new talent. Create a continuous talent development cycle to attract and retain top maintenance talent and provide opportunities resulting in satisfaction and stabilization. Review your traditional maintenance organizational chart and learn new ways to solve old problems. Hear ideas and case-studies from industry practitioners and experts who are successfully transforming their companies' age-old practices.
Connecting the Dots: Your Guide to Short-Form Video Marketing l Megan Orser
Are you feeling intimidated by the idea of creating videos for your property's social media channels? Do you struggle to find time to manage your property and come up with content? Fear not! Award-winning social media ambassador, national speaker, and IRO, "Smart Chick" Megan Orser is here to help. In this session, Megan will guide you in creating winning content for social media that will get your properties the attention they deserve and help you discover new audiences. With Megan's expertise, you'll learn how to make the most of your time and have some fun along the way. Don't miss this opportunity to elevate your social media presence and engage with your audience like never before.
Education Breakout Sessions l 10:45 AM - 11:45 AM
Bully In The Workplace l Maria Pietroforte
Have you been bullied in the workplace? Are you treated rudely, discourteously, negatively? Bullying in the workplace happens more often than you think. One of four employees have experienced workplace bullying. Bullying can be subtly masked, but still damaging. Out of fear it often goes unreported, and others are unsure of what conduct constitutes bullying. In this intimate session we will examine what is workplace bullying and uncivil & toxic behavior. You will acquire practical guidelines, communication skills & powerful ways to not be a victim.
Less Talk, More Action: How to Amplify Inclusive Teaming l Kimberley Parsons
While there has been an increased push of diversity initiatives in companies, diversity in and of itself is not enough. What I suspect is that you yearn for not just "a seat at the table", but to feel as if you are fully accepted, understood, and valued by those you work with...in short, to be fully included. Because of this natural yearning we all have, a more powerful endgame for organizations is to grow from diversity to inclusion, to maximize the engagement and talent of its people. However, there are barriers that can get in the way of moving from just an acknowledgment that inclusion is important, to real action that can spark change. Given that teams are a cornerstone of driving results within organizations, they can provide fertile ground to be a catalyst for adopting and practicing behaviors that are the antidote to these barriers. Through this talk, you'll walk away with greater awareness of how you can be a change agent for more Inclusive Teaming for yourself, and your organization.
Conference Closing/General Session Keynote l 12:00 PM - 1:30 PM

Be the Exception | 7 Lessons From Her Award-Winning Book l Annie Meehan
Comparisons, labels, and shattered confidence. These self-defeating messages are so commonly found in our day-to-day inner dialogue; keeping us from being exceptional! Annie's story of resilience and overcoming life's circumstances has allowed her to escape the cycle of negativity and transform into the successful influencer she is today. In this speaking series, she will teach you seven critical steps to transform into an authentic and confident leader. This speaking series includes: Be an Exceptional Leader | Leading a Life of Impact Exceptional Goal Setting | Mapping Out the Ride of a Lifetime
---
Questions? Email info@aanconline.org.