Conference Speakers
April 24-26, 2023 | Raleigh Convention Center
HOME   REGISTER  Schedule  SESSIONS  Speakers   Sponsors  INFO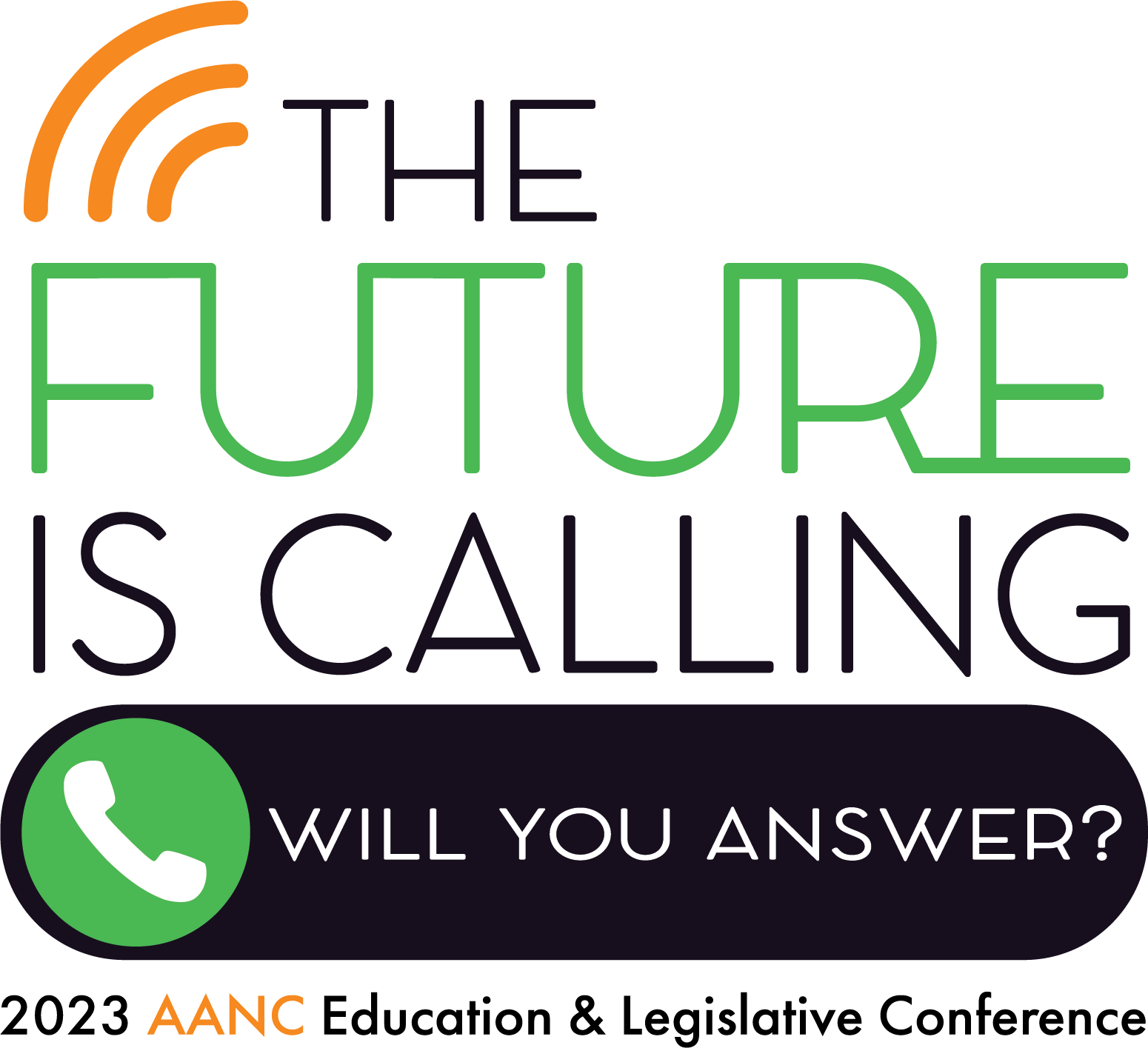 KEYNOTE SPEAKERS
Opening Keynote: Betsy Allen-Manning
Featured on FOX, CBS, ABC, NBC & TEDx, Betsy is an internationally recognized keynote speaker & success strategist, for high-performing leaders & teams. Betsy's specialty is helping leaders develop both foundational & critical skills to improve performance & productivity, while building a 'great place to work' culture. As an author of 3 published books, as well being a high energy, motivational speaker in Dallas, Betsy inspires people with her story of how she went from failure, to professional singer, to global impactor, and will challenge you to think outside the box and make your mark on the world. Through her dedicated research, her expertise in human behavior, her experience working as a manager for 5-star hotels, and her involvement with the John Maxwell Team, she is honored to have trained over 7,500 leaders & teams for small businesses, franchises & associations,to multi-billion dollar corporations; such as Toshiba, Aflac, Fidelity & the US Department of Defense. With her firm, Motiv8u Enterprises, being known as one of the top leadership training companies in Dallas, Texas, Betsy is committed to her mission of developing high achievers, effective leaders, & value-driven cultures, so people at every level feel they are living a more successful & significant life.
Closing Keynote: Avish Parashar
Weaving together humorous stories, jokes, audience interaction, and improv comedy games, Avish keeps the audience engaged while imparting a key lesson: Planning is Important, but Improvising is Essential! No matter how well you plan, things will go wrong, surprises will arise, and the Universe will throw you a curveball. Your success and sanity are directly related to how you respond these challenges. By the end of one of Avish's presentations you will have key tools to flow with all that life throws at you. Avish grew up in "exotic" Poughkeepsie, NY and now makes his home in Philadelphia, PA. He is the author of "Improvise to Success!" and the Amazon best-selling, "Say 'Yes, And!'"
---
BREAKOUT SESSION SPEAKERS
Jordan Brooks
Jordan Brooks is a Senior Market Analyst at ALN Apartment Data. His efforts focus on integrating public datasets with ALN's market data to develop actionable insights. In addition to speaking at affiliates around the country, Jordan writes ALN's monthly newsletter analyzing various aspects of industry performance and contributes monthly to multiple multifamily publications. He earned a master's degree from the University of Texas at Dallas in Business Analytics.
Mj Callaway
Mj Callaway delivers outcome-focused programs that include humor, real-world stories, and strategic self-mastery tools you can implement immediately. As a two-time cancer warrior and domestic abuse survivor, Mj shares that every setback is an opportunity to create your Bounce-Up™. As a speaker, trainer, and consultant, she speaks from 20 plus years in healthcare, sales, and publishing industries. She's the author of 12 books, certified virtual presenter, and has earned a Holistic Resilience Certificate from Point Park University. Her newly released book, Bounce-Up: Outpower Adversity, Boost Resilience, Rebound Higher, has been endorsed by the CEO of the Healthy Workforce Institute.
Gina Carter
As the Vice President of Portfolio Operations, Gina Carter, is responsible for the development and implementation of programs that promote the optimum performance of Blue Ridge's multifamily portfolio. Gina began her career at Blue Ridge in 2001 and transitioned to the corporate headquarters five years later. Gina holds the Certified Apartment Leasing Professional (CALP), Certified Apartment Manager (CAM), and Certified Apartment Portfolio Supervisor (CAPS) credentials through the National Apartment Association and is a member of the National Apartment Association Educational Institute (NAAEI) Faculty and a 2023 Education Advisory Board (EAB) appointee.  Gina is also a graduate of the National Apartment Association Leadership Lyceum Program.  Gina serves on the National Apartment Association Technology Committee as the Education Subcommittee Chair.  Gina is also an active member of the Apartment Association of North Carolina. Gina also serves as co-chair  of the RealPage Steering Committee.
Victoria Cowart
Victoria Cowart, CPM, NAAEI Faculty, is the Director of Education & Outreach for PetScreening. Previously, she was a direct multi-family industry member with extensive experience providing management and oversight for multifamily housing communities, mobile home communities, and HOAs. She is a property management instructor and a proud graduate of both the NAAEI Advance Facilitator Training and the NAA Lyceum Program. Victoria obtained her degree in the Management of human resources and then her industry CPM designation. She has served the industry as President of both the local and state affiliates as well as having served as a Regional VP for Region IV for NAA. Victoria has chaired four Committees for NAA, most recently as the 2021 Legislative Chair. She is passionate about education, simplification and creating ease and understanding for industry members. Victoria is a wife, mother and a proud PetScreening pack member who also leads her own "pride" of three pound-kitties.
Michelle Edelen
Highly sought-after speaker, leadership expert, and coach, Michelle Edelen is one of the most compelling, captivating, and charismatic voices in transformational speaking today. She empowers audiences with her transformational principles, so they learn to embrace greatness and F.L.O.W. in Excellence. Fondly revered as "The Excellence Engineer," Michelle works with individuals and organizations to amplify their communication, connection, and confidence so they can make an influential impact on the world. Michelle's extensive leadership expertise has landed her on major corporate stages across the United States, including Shawn Fair's Leadership Experience Tour, Cardinal Innovations DE&I Conference, Women of Standard Conference, and T.E.A.C.H. Ministries Conference, to name a few. Michelle, CEO of Excellence In All Consulting, is a visionary whose work has been featured on ABC, CBS, NBC, FOX, and in leading magazines and newspapers, including Black Enterprise, Ebony, Voyage New York, Entertainment Monthly, and San Francisco Post, among others.
Gary Gregory
The most valuable asset for a company is a Transformational Leader. Gary is on a mission to create and support Transformational Leadership through establishing principles, following a leadership process and creating a goal support system. Gary has discovered Transformational Leadership through his journey as:  • Leader in the student housing and multifamily industry for over 20 years  • Community servant leader  • Multi best-selling author  • Former sponsored triathlete and personal trainer.  Author of three books:  • Living Beyond Purpose: Stories that Inspire  • The SUPERFANTASTIC Principles: Becoming a Salt of the Earth Person  • The SUPERFANTASTIC Process: Becoming a Salt of the Earth Leader  Audiences have often shared "mind changing", "lots of enthusiasm", "interactive", "spot on", "thought provoking", and "shifting perspectives" after attending his events.
Amy Kosnikowski Dilisio
Amy is a proven leader in sales, leasing, management and the marketing of real estate assets across the country. In 1990 she began her career onsite as a leasing professional advancing quickly to Director of Marketing & Training. Based out of Charlotte, NC, Amy is a national speaker and industry educator, who in 2005 launched her education and consulting firm, Quintessential Marketing & Training. Amy is a popular speaker at national, state and regional apartment associations where she gladly shares her knowledge and experience in leasing, marketing and leadership with all to improve performance and enhance results. As a member of the faculty of the NAAEI, along with having recently served on the NAA Education Advisory Board, Amy continues to strive to broaden industry strength and skill through professional development and challenging the status quo.
Chris Loebsack
Chris is the founder and Managing Partner of the law firm Loebsack & Brownlee, PLLC. He is a 1996 graduate of Duke University School of Law (J.D.) and a 1993 graduate of Clemson University (B.S.).  Chris spent the first 22 years after law school with the firm of Caudle & Spears, but in June 2019, he left and became an Of Counsel attorney with the firm of Brownlee, Whitlow & Praet.  In 2009, Chris was named to the NC Super Lawyers' "Rising Stars" list for his Business Litigation work, and in 2011, he again made the "Rising Stars" list in the area of Construction Litigation.  In 2013, Chris was named a member of North Carolina's "Legal Elite" by Business NC magazine in the area of Business Litigation.  In 2016, Chris was again named to the NC Super Lawyers list in the area of Business Litigation, In 2017 through 2021, he has been honored to make the list in the area of General Litigation.
Stephanie Loyd
Stephanie Loyd CAM, CAS, NAAEI Faculty is known as refreshing and insightful and brings over 15 years of experience in the multifamily industry. She has extensive expertise on-site, in corporate marketing, sales, training, and education. Stephanie is a CALP and CAM instructor, a national speaker, and was the inaugural recipient of the NAA Rising Star Award. She currently serves as the AANC Education Committee Vice-Chair and is a NAA Leadership Lyceum program graduate. She currently serves as a National Sales Executive with J Turner Research.
Mindy McCorkle
Mindy McCorkle has 30+ years of experience in restaurant operations and property management and has held just about every role in those industries, from front-line roles to executive positions. She founded Enhancement Talent Development, LLC, in 2013 where her mission is to enhance the talent and performance of our clients' teams through exceptional learning experiences and consultation while motivating individuals to explore greater self-fulfillment, higher self-awareness, and transformational thinking. As a facilitator and trainer, she brings a unique authenticity to every interaction and presentation and shares transformational insight from her experiences. She's not a game-changer; she's creating a whole new game! She has facilitated exceptional learning experiences for more than 20 years, impacting tens of thousands of attendees. If you've seen one of her presentations, you've witnessed the exceptional learning experiences she provides! If you haven't, you MUST!
Andy Meador
Andy is Vice President and Director of Capital Projects with McDowell Properties, a real estate investment firm based in Plano, Texas. McDowell Properties acquires and repositions multifamily investments across the country. Meador started his multifamily career in the mid-1980s as a groundskeeper and worked his way to numerous maintenance positions including maintenance director and trainer. He has spent 32 years studying the habits of maintenance teams and knows the challenges they face every day. He is a faculty member of the NAAEI; a Certified Pool Operator Instructor for the National Swimming Pool Foundation; a proctor for the CFC certification exam; and an instructor for portions of the NAAEI CAPS and CAM designation programs. He is a past president of the Triangle Apartment Association and has served on the AANC Board of Directors.
Brandon Negron
Brandon Negron has 20+ years of experience in finance, investment, single family and multifamily asset management and operations. Formerly an investment banker on Wall Street, Brandon started his property management career in 2001. Now serving as the Director of Property Management for Raleigh based, Block & Associates Realty, Brandon's focus is exponential company growth via setting a standard for operations through the talent he brings on board. He currently oversees a department that manages over 410 million dollars in real estate assets for property owners throughout the country and abroad. Brandon has been an NAAEI faculty member since 2011. His love for teaching leads him to teach a wide array of topics, but his specialty is property financials comprehension. Brandon's teaching style can only be described as high energy and fun! As he would put it, imagine learning some of the most complicated property management topics, from your local bartender!
Elizabeth (Liz) Newkirk
Liz Newkirk (she/her) serves as Manager of Digital Media at Loebsack & Brownlee, PLLC. She's been in the multifamily industry for several years. In her time in the multifamily industry, she's served as a Leasing Professional, Regional Marketing Director, and Brand Ambassador. Currently, she manages the social media platforms, branding, communication, and website development for L&B. Her leadership roles include serving as Secretary for the GCAA Products & Services Council and Co-Chair of the GCAA DEI Committee. She also serves on the Education Advisory Council after completing the GCAA Train-the-Trainer program. She serves on the Triangle Apartment Association, AANC Diversity, Equity, and Inclusion (DEI) committee, and the Products and services council. She serves on the National Apartment Association Diversity, Equity, and Inclusion Committee and was the DEI Webinar series project lead for 2022. She is anticipated to be a graduate from the AANC Leadership Lyceum class of 2022 and is a speaker throughout NC.
Mindy Price
Mindy Price has spent over two decades honing her expertise in property management, association management, as a property owner, supplier partner, and educator. A prolific national speaker and NAAEI Faculty member, Price hosts Multifamily Leaders podcast, a biweekly half-hour segment that offers listeners insightful tools and the latest information about the industry. She also hosted the radio show "The Real Estate Round Table", she is a speaker for the Apartment Allstars, and is the founder of The Bruce May Memorial Tournament which benefits the PTSD Foundation of America/Camp Hope. Price was recognized by the Houston Apartment Association among the elites in their inaugural "40 under 40" group and she is the 2022 Vice Chairman of Education for NAA's National Supplier Council. Mindy currently serves as the Vice President of Sales for J Turner Research, the leading full circle online reputation management firm that empowers clients with data to drive revenue.
Elizabeth Anne Richardson
Elizabeth Anne is the Director of Operations for Phillips Management Group and is responsible for all aspects of the property management division. She is responsible for setting long-term goals and initiatives for the company and works to identify new efficiencies to streamline operations while minimizing costs and maximizing revenue. Her experience in numerous levels of the property management industry has resulted in extensive knowledge of project management and fee management and enabled her to turn around distressed properties to class "A" status all over the east coast. She is known and respected for her high energy, positive attitude, and direct approach to solutions and improvements.
Rebecca Rosario
Rebecca Rosario, CALP, CAM, NAAEI is a nationally recognized speaker and facilitator, presenting at local and state apartment associations, as well as a recurrent presenter for The National Apartment Association's Apartmentalize Conference. She is President of Full House Marketing, Inc., based in Durham, N.C., Founder of Diversity-Connection, and an ApartMentor. In addition to over 24 self-authored talent development programs, Rebecca facilitates CALP and CAM for NAAEI. Recent Acknowledgements include induction into the 2021AANC Hall of Fame, and Globe St. Woman of Influence.
Lia Nichole Smith
Lia Nichole Smith is the SVP of Education and Performance for ApartmentRatings and SatisFacts. A published author and active member of NAA's Apartmentalize Education Advisory Board, Lia Nichole has proven experience in data-driven analytics for the multifamily industry. With 20 years of experience, she is an expert in providing solutions for industry-related challenges such as marketing and online reputation for conventional, affordable, student, military and senior communities. Lia Nichole is a highly sought-after international speaker due to her ability to bring together market research, renter trends, and effective storytelling. 
Juanita Tackett
Juanita Tackett is a Trade Ally Outreach Representative for Duke Energy and helps with multi-family initiatives.  She has worked amongst the multi-family industry for the past 30 years on both the management and the vendor sides of the business and has a good understanding of the challenges and objectives of owners and managers.  She has extensive experience in creating and delivering solutions for customers in the commercial and multi-family focus channels including being a provider for LED lighting retrofits. In her roles with Duke Energy, Juanita works with companies who offer energy efficiency upgrades in multiple categories as well as Duke Energy business customers who are looking to upgrade their facilities.  She is a native of North Carolina and lives in the Charlotte area with her husband and two grandkids.
Todd Whitlow
Todd is a partner with Brownlee Whitlow & Praet, PLLC, where he has been representing members of the multi-family industry for over a decade. Todd sits on the National Apartment Association Legislative and Education Institute Curriculum Development Committees, along with the Apartment Association of North Carolina Government Affairs Committee. Todd is a faculty member of the NAAEI. Todd attended the University of North Carolina at Chapel Hill for his undergraduate studies before attending Campbell University for law school where he graduated with honors. Todd heads up the firms property and community management division which includes all aspects of landlord representation from resolving and litigating resident disputes, such as Fair Housing matters, to contract negotiations and drafting in both North Carolina, South Carolina and Georgia. 
Scott Wilkerson
Scott leads all acquisition and investment activities for Ginkgo Residential. His experience in the multifamily industry spans more than 35 years, primarily with BNP Residential Properties where he served in various officer-level positions. While at BNP, he had primary responsibility for the acquisition, rehabilitation and repositioning of apartment properties throughout the Carolinas and Virginia. He received a BS degree in accounting from the University of North Carolina. Scott is licensed in North Carolina as a Certified Public Accountant and is also a licensed real estate broker. He has served on the Board of Directors of the National Multifamily Housing Council and the National Apartment Association, for which he also served as a Regional Vice President. He is a member of the National Apartment Association's Budget and Finance Committee and Operations Committee and previously chaired the group's Green Housing Task Force. He is also a past President of both the Apartment Association of North Carolina and the Greater Charlotte Apartment Association. 
Kimberly L. Wilson
Dr. Kimberly Wilson the Creator of the 3-Day Your Path Unveiled Retreat, and CEO of Leadership and Resilience Consultants is the go-to expert for companies to transform the workplace culture. She helps audiences align their personal and professional worlds in a way that feels connected and congruent with their lifestyles, leveraging her background as a retired Marine and 23 years in the mental health field. . Using humor and understanding they'll arrive at a destination that is aligned with their beliefs, values, and intentions and ditch the burnout and create healthier boundaries. Each person leaves with the ability to take specific and targeted action to feel happier, healthier, and inspired by their choices. She specializes in helping women in all leadership capacities address burnout, boundaries, and people-pleasing. Dr. Kimberly can often be found wrestling food and inanimate objects from the mouth of her Irish Doodle puppy.
---
Questions? Email info@aanconline.org.