AANC E-Notes: January - March 2018


In This Issue:
---
President's Welcome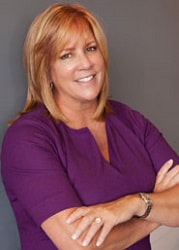 As I enter the last year of my Presidency, I am pleased to look back at 2017 and report our accomplishments. After the big move to Raleigh with a new Executive Director at our side, we decided to
seek assistance of the National Apartment Association (NAA) to help us craft a new Mission Statement and a 3-year Strategic Plan. The plan involved incorporating 10 working committees into our organizational structure to help AANC accomplish the many goals we set for ourselves.
By the end of 2017, we successfully:
Conducted a Board of Directors OrientationEstablished a PAC donation portal on the AANC Website
Held regular Government Affairs conference calls to keep updated on advocacy concerns throughout the state
Created a Task Force to determine the Legislative needs of the AANC and how best to meet those needs
Continued improvement of our Annual Education & Legislative Conference
Conducted outreach to our smaller member Affiliates
Strengthened the State Suppliers Council
Under the guidance of strong committee chairs and co-chairs, our AANC continues to move forward in their Strategic Plan initiatives.
In addition to achieving our strategic plan goals on time, Executive Director, Will Brownlee, has hired 2 full-time employees for the first time in AANC history. We are on our way to becoming a full-time association representing 7 Affiliate Members throughout North Carolina. During 2017 I've been able to meet with the smaller Affiliate Members and have heard about their challenges and successes as local associations. Those challenges haven't gone unnoticed and AANC will continue to strive to assist and be a resource to their success.
It's both challenging and rewarding to be a part of what is a new organization! Although we have a 30-year history, with the relocation and new staffing we have basically started over with multiple challenges from all of the overwhelming changes.
I congratulate Will and his team for their efforts in putting out the fires and "getting it done" which have allowed us to continue down the pathway of growth and success.
I am privileged to continue to serve the AANC.
Kellie J. Falk, Drucker & Falk, LLC
President, Apartment Association of North Carolina
---
Legislative Updates
The following Legislative Updates are an AANC Member Benefit. Any use or reproduction of the updates is limited to AANC and its members.
In 2018, these legislative initiatives are:
Private Process Servers for Evictions (House Bill 706)

​The Issue: Currently, only a sheriff may serve a summary ejectment (eviction) lawsuit by posting the lawsuit papers on the front door of the rented premises. AANC believes the law should be changed to permit private persons to post eviction papers, which will give landlords a choice as to who serves their court papers and will allow landlords to control how quickly those papers are served. AANC believes this option will result in faster and more accurate service of their eviction papers (as to who knows the location of rented property better than the landlord), which in turn will result in quicker, more efficient evictions. This position is strongly opposed by the NC Sheriff lobby, however.
Current Status: House Bill 706 passed the NC House by a wide margin in 2017, and is slated to be considered by the NC Senate. Recently however, the Legislature created a join Committee on Private Process Services, made up of NC Senators and NC House members, to study the issue. AANC is playing an active part in working with the Committee, including providing relevant information and testimony to the Committee for its consideration of the issue. We will be monitoring this Committee as it works between February and April 2018.

Criminal Screening and Collection of Deceased Tenant Personal Property (House Bill 803)

​The Issues:

​Criminal Screening: With increasing scrutiny of criminal screening records amidst allegations of disparate impact discrimination under the Fair Housing Act, landlords may wish to relax traditional criminal screening requirements yet find themselves on the horns of a potential legal dilemma: if they relax typical criminal screening standards and rent to someone with a criminal record, and if that person subsequently injures another person, that injured person may attempt to sue the landlord. This conundrum was answered by the case of Davenport v D.M. Rental Properties, which held that landlords have no duty to perform criminal record checks; however, the existence of the Davenport case will not stop frivolous future lawsuits. H803 seeks to codify the Davenport case and state that a person's criminal record does not provide a landlord notice of a person's future acts and that a landlord is not required to perform a criminal background check.
Deceased Tenant Property: The death of a tenant is difficult enough for a landlord, but other laws tightly restrict the ability of a landlord to remove a deceased tenant's property, preventing the landlord from re-renting the property and thus causing the landlord to incur substantial rent losses. Current estate laws provide a means to do this, but they have often-burdensome requirements and long waiting periods which can result in many months before a landlord can touch or remove property. Again, this results in a landlord losing significant money, as they are unable to re-rent the home while the deceased tenant's property remains inside. H803 would expand and clarify existing law that allows a family member to file an Affidavit claiming the deceased tenant's personal property without becoming a court-appointed executor or administrator - and would also allow that same family member to instruct the landlord to remove or dispose of any unclaimed property. This option would restore some amount of common sense and efficiency to an otherwise difficult process, while still relying on the input of an authorized family member for the benefit of all parties.

Current Status: House Bill 803 passed the NC House unanimously in 2017. It is slated to be considered by the NC Senate in 2018. AANC will be actively soliciting the support of NC Senators for these much-needed legal clarifications.

Affordable Housing

​The Issue: The issue of affordable housing is a critically-important one, both throughout North Carolina and the United States. Several studies reveal an increasing disparity between the cost of housing and the median income of our citizens. Unfortunately, traditional affordable housing approaches - whether they involved Section 8, Low-Income-Housing-Tax-Credit (LIHTC), Rural Development, Community Block Grants, and other subsidized programs - are certainly valuable options but have collectively failed to address the ever-widening gap.
Conclusions: Clearly, given the failure of existing affordable housing programs to adequately address the growing problem, new approaches are needed, ones that will inject substantially more affordable rental units into the available housing stock. AANC believes that such an approach would be one that harnesses the broad depth of its membership, a substantial majority of which involve traditional market-rate developers and management companies, who might be persuaded to incorporate more affordable units into their portfolio, thereby increasing the available affordable unit stock - specifically, homes that could be rented to persons who earn 60% - 80% of the Area Median Income (AMI). However, such a system must avoid traditional affordable housing programs (Section 8, etc) that would require the sort of intrusive governmental red tape that most conventional housing developers and managers naturally avoid.
Creating a New and Important Tool in the Affordable Housing Toolbox. The AANC Board of Directors recently approved an Affordable Housing Framework that embraces an incentive-based approach to new development, whereby traditional market-rate developers would be incentivized, through a combination of expedited local zoning and tax abatements, to provide a percentage of their units to the 60% - 80% AMI market, a critical segment of affordable housing sometimes referred to as "workforce housing." Unlike burdensome inclusionary zoning regulations, which would mandate the inclusion of such units by law, AANC's proposed framework is purely incentive-based, a plan that would encourage developers and subsequent owners and operators to provide such affordable units because it is simply good business. In this way, the market rate developers and management companies who have largely been excluded from the affordable housing conversation would become an important and increasingly-relevant alternative to increase affordable housing options for North Carolinians. AANC plans to seek support for its affordable housing initiative among like-minded stakeholders and elected officials, ultimately resulting in meaningful North Carolina legislation to address this important societal issue.
---
AANC Politcial Action Committee
It's hard to believe 2018 is well under way, and as such, again time to focus on PAC fundraising. From a fundraising perspective, 2017 was a banner year for the AANC Political Action Committee, having raised more funds than any other year since the PAC's creation. The PAC dispersed funds conservatively in 2017, as much of the year was utilized for building the coffers for future use. However, in the few 2017 campaigns in which the PAC participated, all industry supported candidates won their respective elections.
While 2017 was a good year for fundraising, our industry can and must do better. This year the PAC will continue to create awareness across all AANC affiliates as to what the AANC PAC is, what it does, and why it is important. As campaigns increasingly grow more complex, complicated, and expensive, the multi-family industry must further solidify our role as a major player in shaping North Carolina legislative policy. With a multitude of groups constantly funneling large sums of money to candidates, our industry has no choice but to strategically place ourselves amongst the upper sphere of legislative influence. We must remain ever present in the electoral process, public policy, and mindful of every legislative need or issue that may help or hurt our collective interest.

The 500,000+ North Carolina apartments house more than 900,000 residents that support 184,000 jobs, contribute more than $17 billion (with a B) to the North Carolina economy. We consist of housing, jobs, construction, and we have the unique ability to harness the power of our residents as a voting bloc. It's hard to argue that the multi-family industry is not one of the most powerful industries in North Carolina.

Whether we like it or not, money plays a significant role in politics and it is imperative the multi-family industry plays a key role in campaigns to ensure candidates standing for the issues important to us and our residents are elected to public office. Our PAC dollars play a vital role in a candidate's ability to win elections and every dollar, no matter how large or small, counts.

Thank you for your past, and continued, support of the AANC Political Action Committee. For 2018 I ask of you to please bring your thoughts and ideas to the table on how your local affiliate can better contribute to the AANC PAC. I ask if you have not already contributed to please do so now. Furthermore, if you have the time to volunteer to our worthy cause or want more information regarding the AANC PAC, please click here.

Jonathan Tee, Paragon Services Group
Chairman, AANC PAC Board of Trustees
---
Executive Director's Message 2017: AANC Year in Review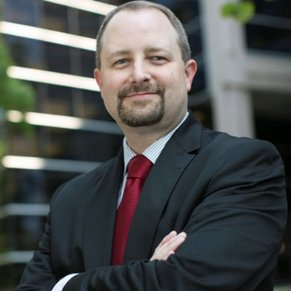 By any measure, 2017 was a truly transformational year for the Apartment Association of North Carolina, a testament to the commitment and leadership of its Board of Directors and their vision for AANC's future. In a very real sense, that vision is a direct reflection of AANC's seven local affiliates, who represent all of you within AANC by selecting the twenty-three individuals who form the AANC Board of Directors. Those seven affiliates are: Apartment Association of Western North Carolina (AAWNC), Greater Charlotte Apartment Association (GCAA), Greater Fayetteville Apartment Association (GFAA), Greenville Area Property Managers Association (GAPMA), Piedmont Triad Apartment Association (PTAA), Triangle Apartment Association (TAA), and the Wilmington Apartment Association (WAA).
(As an aside, if you're not already active in your local NC apartment association, GET INVOLVED! Remember: You are our industry; you are important; and your opinion matters. There's no better way to help our industry than by finding your unique passion within your local apartment association - you'll find there's something for everyone - and putting that passion into action. Your local apartment association is only a phone call or email away.)
Consider the following achievements in 2017:
The first year of AANC's newly-adopted mission statement, which describes AANC as: A statewide organization dedicated to supporting its members through meaningful advocacy, education, and services.
Embarking on the first year of a three-year Strategic Plan, which addresses five major areas needed to achieve its mission statement: Finance/Resources, Communications, Advocacy, Education, and Membership.
The creation of AANC's first set of standing AANC Committees, the members of each turn the Strategic Plan into a reality for our members. These committees are: Education, Finance, Governance, Government Affairs, Membership, Member Services, NextGen, Personnel, Public Relations & Marketing, and State Suppliers Council. (If you have an interest in serving on a state committee, you are always welcome! Contact AANC Staff and ask how you can become involved).
A re-launched AANC website, with new and updated information regarding affiliates, staff, and contact information, along with updated information regarding how to donate to our AANC Political Action Committee (AANC PAC).
Speaking of AANC PAC, 2017 was a historic year in fundraising for this important organization, which uses political donations to express our industry's voice to elected officials around the state. Many thanks to all of you who donated to AANC PAC in 2017. If you want to get involved, please consider clicking here to get started. It's easy, only takes a couple of minutes, and you can enjoy knowing that your important donation - regardless of amount - will be used to bolster AANC's ability to advocate for issues important to our industry.
The selection of a new office location, new office infrastructure, and the hiring of full-time association staff to serve you. Located inside the Raleigh beltline and closer to downtown Raleigh and the NC Legislature and regulatory offices, AANC's staff now includes an Executive Director, Membership & Communications Manager (Kim Lawyer) and Finance Manager (Jennifer Morgan).
A fully-revised and electronic version of the AANC Lease released in February 2017, one now available on an easy-to-budget flat annual subscription instead of per-click-ordering.
An enormously successful 2017 AANC Education & Legislative Conference, which has outgrown hotel meeting rooms into its current location at the Raleigh Convention Center, with 430 attendees last year. Thanks to the hard work of our Board Members, Committees, industry volunteers, AANC staff, the generous financial support of our many sponsors, and our broad and diverse lineup of speakers, we are confident 2018 will be the biggest and best Conference yet.
Financially, AANC had its most successful year to date, achieving historic highs in both revenue received by AANC and the amount of revenue shared by AANC with its local affiliates, who were able to use and invest such income for the benefit of their members.
Educational seminars taught to many members of all seven local affiliates during the year, covering such complex topics as legal issues, state and national lease form reviews, fair housing, evictions, and debt collection laws.
Last but not certainly least, thanks to your efforts and the work of our lobbying team, AANC achieved the passage of two key AANC legislative initiatives (House Bill 706 and House Bill 803), through the NC House by significant margins, and both Bills are slated for consideration by the NC Senate in Spring 2018. In addition, AANC and its lobbying team actively monitored other pieces of legislation, some originally harmful, and worked to amend and improve such legislation to benefit our industry and its members.

As great of an achievement as 2017 represented, it serves as the foundation for an even greater 2018. Thanks to the leadership of our Board of Directors and the many contributions of its AANC Committees and other passionate industry professionals around North Carolina - including you! - we believe 2018 will be the best year yet. We look forward to another historic year for AANC and, with your help, we will fulfill its core mission of supporting our members through meaningful advocacy, education, and services.

Will Brownlee
Executive Director, Apartment Association of North Carolina​
---
Tax Reform Advocacy a Success
President Trump and the Republican-controlled Congress completed tax reform before the end of 2017. The first comprehensive tax reform package in over 30 years, the legislation left the apartment industry largely intact, preserving like-kind exchanges, the deductibility of business interest and the low-income housing tax credit. Cost recovery rules were changed to extend the depreciation period for apartment buildings by three years in specific cases and the hold period for carried interest was extended to three years.

Additionally, a new 20 percent deduction for pass-through entities was created, which will significantly lower the effective tax rate for most real estate entities.
In short, the apartment industry comes out in decent shape after the reform process, due in no small part to the thousands of individuals who engaged with Congress on our concerns, either by letter or in person. Under the auspices of our Protect the Lease campaign, the apartment industry made its voice heard before and during the legislative process.

This is not the end of the story for tax reform, unfortunately. Like all big legislation, there is an important regulatory implementation process that must take place. In this case, it is especially important because of the large number of corrections that must be made. Tax reform legislation was passed at a record pace and has myriad moving parts; mistakes were inevitable. The apartment industry and many others are now working to ensure corrections are made and the intent of Congress with the legislation is followed.

In addition to tax reform, NAA is focused this year on seeing through to the finish line our other two legislative priorities: ADA and the NFIP. The good news is that both have either cleared or will soon the House of Representatives so we are halfway to our goal. That said, the road to victory will not be easy in the Senate.

Our ADA reform legislation, H.R. 620, attempts to stem the growing trend of ADA compliance complaints dubbed "drive-by" lawsuits. This legislation strives to address what should be the primary concern in ADA compliance: Fixing design issues and increasing access for people with disabilities. Specifically, it ensures that business owners receive proper notice of alleged compliance problems and provides an opportunity to cure an alleged ADA deficiency prior to the initiation of a lawsuit. This would eliminate the incentive for complaints motivated purely by financial gain.

The bill passed on a bipartisan basis by a vote of 225-192. Twelve pro-business Democrats joined their Republican colleagues in supporting the bill. These members endured sustained criticism at home from disability-rights advocates, but remain solidly behind the legislation. Our focus will now shift to the Senate.

Meanwhile reauthorization of the NFIP has been on a rocky path in the House as moderate members of both parties have battled their more conservative colleagues on the exact shape of legislation. For our part, the apartment industry advocates for reauthorization that includes sensible reforms that improve the accuracy of the flood maps; increase apartment communities' access to current flood mitigation funding and programs; expand the NFIP to include Business Interruption coverage for rental properties; and provide Replacement Cost Value instead of Actual Cost Value to damaged apartment properties. Legislation that passed the House of Representatives touched upon several of these items.

Like ADA reform, the battle now moves to the Senate where the process has moved at a slower pace. We are confident that reauthorization will get done. Whether it includes significant reforms is yet to be determined.

Greg Brown
Senior Vice President, NAA Government Affairs
---
Thank You To Our E-Notes Advertisers
​Interested in advertising in future issues? Contact Kim Lawyer at kim@aanconline.org