AANC E-Notes: 2023 3rd Quarter Issue
Date posted
September 1, 2023

IN THIS ISSUE:
Greetings!
The country has been preparing for headwinds in multifamily for quite some time, however it's been described as "resilient" thus far in 2023 as much of our state has continued to outperform expectations. A supply surge is driving vacancy rates up in certain markets or even micro-markets as a result of outpacing demand. Inflation & increased interest rates have contributed to delayed home purchases and kept more people in rental homes. North Carolina continues to experience positive net migration as well as job growth placing the state in the Top 10 growth rate for both.

There is a larger concern in commercial real estate in the Office sector with most institutional owners having substantial write-downs on values, but we may not know the full extent until Q4 2023. For investment capital, this reflects positively for multifamily as a sector. We may see an increase in office building converting to multifamily as a result.

Jon Lowder, Executive Director, AANC officially starts September 5, 2023. Jon is well known in the multifamily industry from his years of service as Executive Director for the Piedmont Triad Apartment Association for 12 years. However, Jon has had a positive impact on several additional AANC affiliates through his dedication to teaching, training, and organizing local association staff members and volunteer leadership.

Jon's an idea guy without an ego but the panache required to spotlight our association needs and build necessary relationships with elected officials and other interested groups. His strengths are identifying and advocating on regulatory issues impacting the industry, strategic planning and growing membership. He will be the public "face" for our industry in North Carolina and is looking forward leading the way.

I would like publicly thank the Selection Committee for your time, dedication and diligence in serving AANC.

Also, SAVE the DATE and BUDGET NOW for our exciting statewide 2024 Education & Legislation Conference taking place from April 29 to May 1, 2024. LEAP (Linking Education, Advocacy & Partnerships) is this year's mantra! YOU can help strengthen your association through your involvement. Take advantage of innovative educational sessions (providing 8 CEC's), a phenomenal stand-alone trade show and expand your professional network. WHO should attend? EVERYONE from on-site Leasing, Community Managers and Service Managers to Corporate supervisors, marketing team and owners. Invest in yourself and personal development. The conference will be held in Raleigh Convention Center. Registration will open December 2023 and sponsorship opportunities will open October 2023.
Lisa
Lisa Taylor l Greystar
AANC President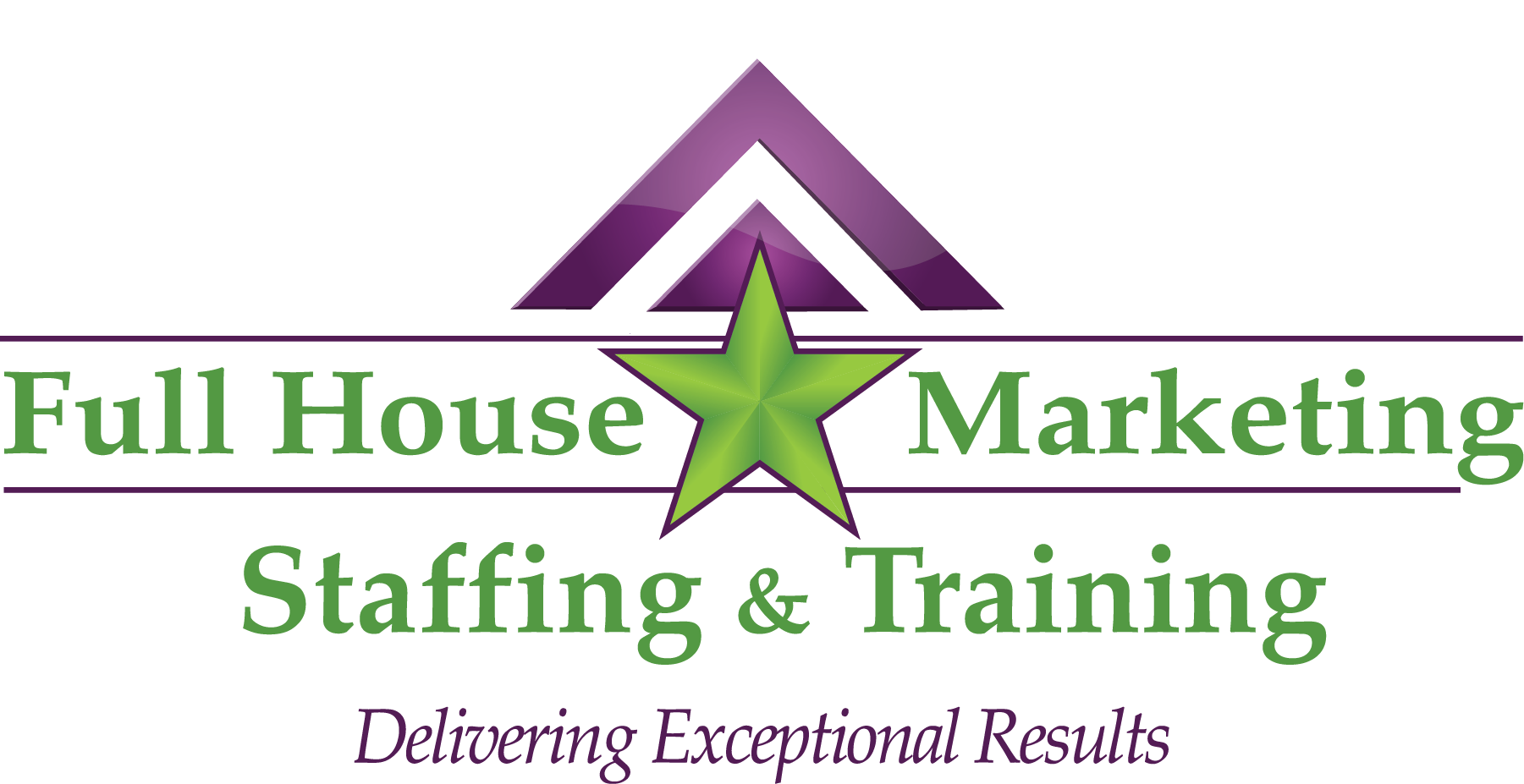 Full House Marketing® is more than just marketing; we partner to help you achieve full occupancy at your apartment community, full staff of on-site and corporate team members, along with fully trained talent at every level of your organization. Our services include direct hire/talent search, short-term staffing, work-to hire, lease up, marketing and training services. Your satisfaction is our guarantee. We are proud to be a N.C. based business. Put our tailored solutions, extensive proven processes, and 23-year, award winning record to work for you!

Visit www.FullHouseMarketing.com.
Email Rebecca@FullHouseMarketing.net.
Call 919.362.6282.
FINAL MESSAGE FROM JOSHUA DICK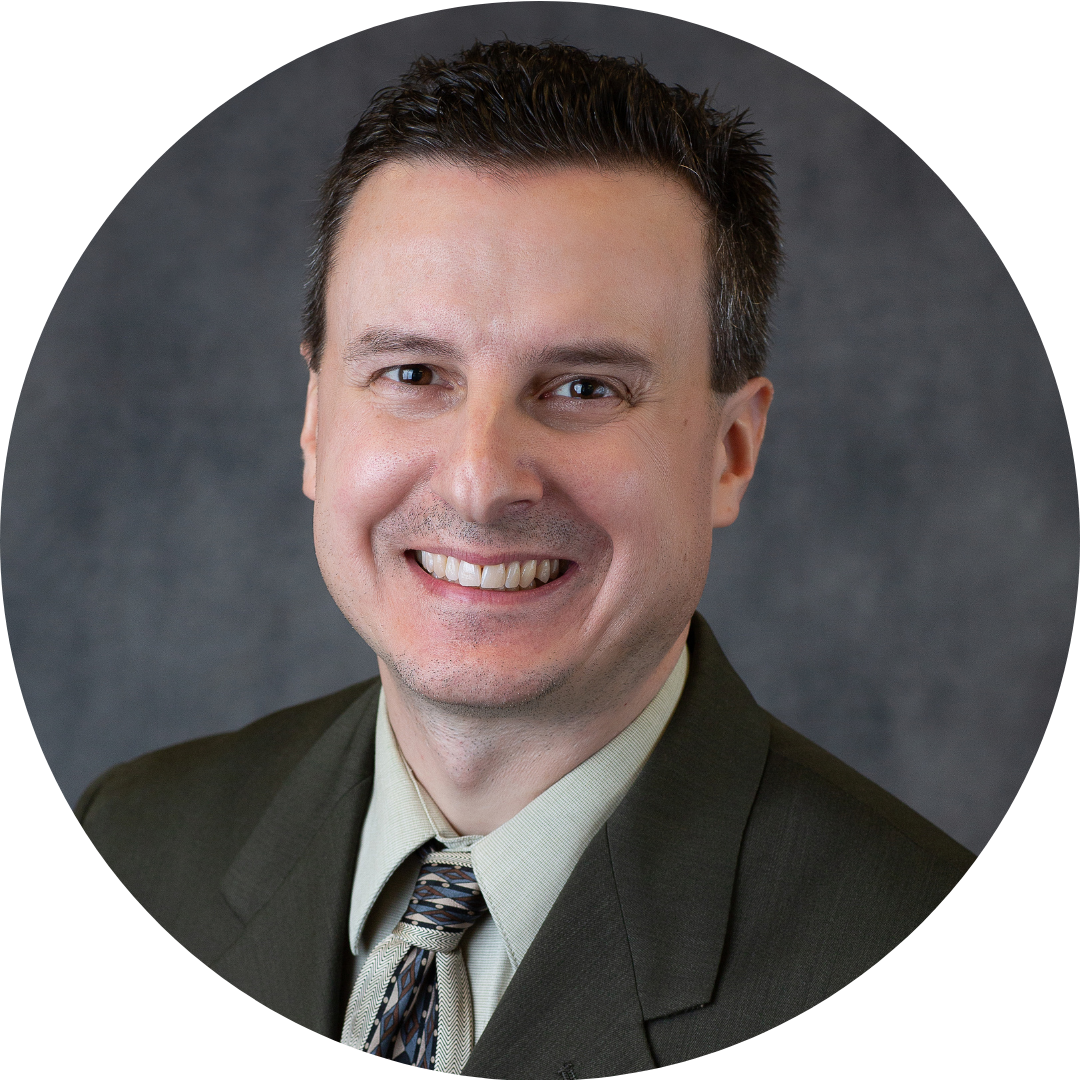 Dear AANC Members,

I have been privileged to work with wonderful volunteers, the local affiliates and the AANC staff that kept AANC healthy and successful even during COVID years. After five years, I am leaving AANC and moving to Brussels, Belgium to serve as Scout Executive of the Boy Scouts of America's Transatlantic Council, an organization that I belonged to as a youth and volunteered for as an adult leader for decades.

AANC is a healthy, effective and strong organization with leaders determined to make it even more successful in the years ahead. Their commitment and devotion to the industry will bode well. Thank you for entrusting me with your organization and for making AANC such a wonderful and enjoyable place to work. Please welcome and support my successor Jon Lowder, who is no stranger to the industry. He will continue to guide your association successfully. Wishing you all the best with many happy returns!

Warmest of Wishes,

Joshua

Joshua Dick
AANC Executive Director (2018-2023)
AANC'S NEW EXECUTIVE DIRECTOR: JON LOWDER
We are excited to announce Jon Lowder has been appointed our new Executive Director, effective September 5, 2023. Lowder is a results-driven leader with 25 years of experience in organizational development, marketing, business development, communications, and community building. His career highlights include rebuilding a local trade association and leading it to award-winning national recognition for communications and community service programs, establishing and growing a successful online division for a healthcare publisher, founding, and growing an innovative marketing company, and recognizing early the potential for social media to build customer relationships.

Continue reading...
---

DEI'S INNOVATIVE FOOTPRINT FOR MULTIFAMILY
September 20, 2023 l 11:00am l 1 CEC
Sponsored by: Blue Ridge Companies
Owner/Operators & Suppliers:

Join this industry panel bringing expertise on for the ever evolving hot topic diversity, equity and inclusion.
In this webinar, you'll learn:
✔ Current Challenges Faced in Today's Climate
✔ The Significance & Impact in the Workplace
✔ Where DEI is Headed & Next Steps
...and more!
Moderator: Rebecca Rosario (Full House Marketing) Panel: Nana Bentsi-Enchill (Hawthorne Residential Partners), Dion Harris (Burkely Communities), Dana Hill (RangeWater), Liz Newkirk (Loebsack & Brownlee)

Additional 2023 Educational Webinars!
---
---
2024 NAA REGION 4 RVP FOR NORTH CAROLINA
We are excited to announce starting January 1 of next year, Lisa Taylor (Greystar), our AANC President, will be stepping into the role of NAA Region 4 Regional Vice President representing North Carolina. Congrats on this prestigious position, Lisa!

For the past six years, this role has been held by a true industry legend in our state, Susan Passmore (Blue Ridge Companies). Thank you is an understatement for her service and dedication, and we could not be prouder to have her represent us!
---
NEW NAA SERVICES BOARD OF DIRECTOR: NORM PRAET
Our very own Norm Praet, with Brownlee Whitlow & Praet, was appointed to the National Apartment Association's (NAA) Services Board of Directors this past June at Apartmentalize! NAA and AANC are both thrilled to have him help guide NAA Services for many years to come. Congrats, Norm!
---

JOIN AN AANC COMMITTEE
Are you looking for different ways to get involved at the state level? AANC offers members multiple opportunities through our diverse group of committees.
AANC MEMBER SPOTLIGHT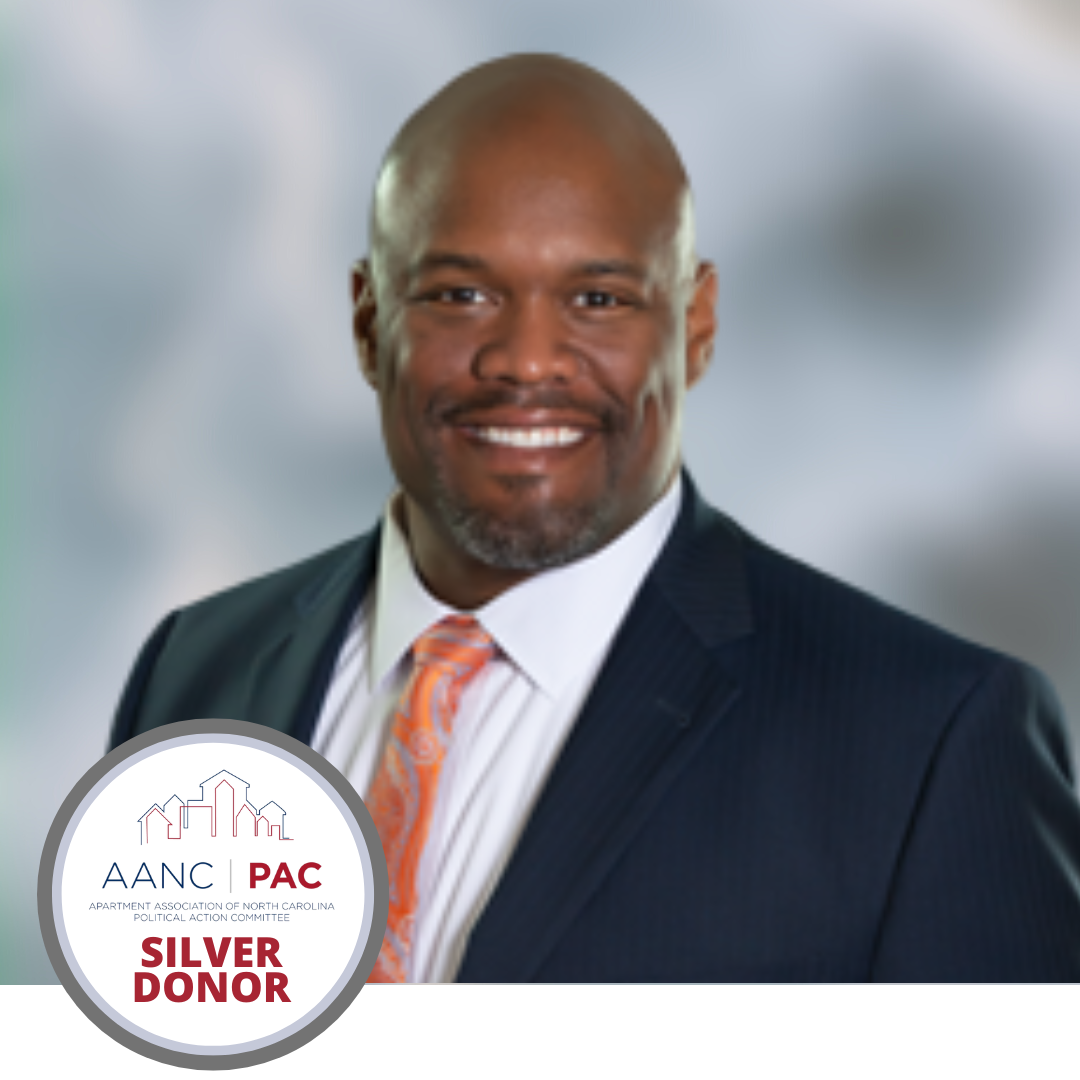 Eddie Robertson l Senior Account Manager
Redi Carpet
Having spent over two and a half decades mastering the art of sales, Eddie Robertson, a seasoned Senior Account Manager at Redi Carpet, firmly believes in the importance of understanding one's industry inside and out. He recognizes the significance of the service he provides through apartment flooring helps not just create units, but people's homes. This awareness drives his commitment to providing not only quality products but also a level of respect and care of each home that resonates with both property managers and residents.
A graduate of the University of Virginia, Eddie's career did not begin in the multifamily housing industry, but he got involved in AANC and GCAA once joining the industry in 2015. Eddie recognizes that the association serves as a platform for sharing experiences, brainstorming solutions, and collectively moving the industry forward. He understands that innovation arises from these collaborative discussions and from staying attuned to industry trends. Continue reading....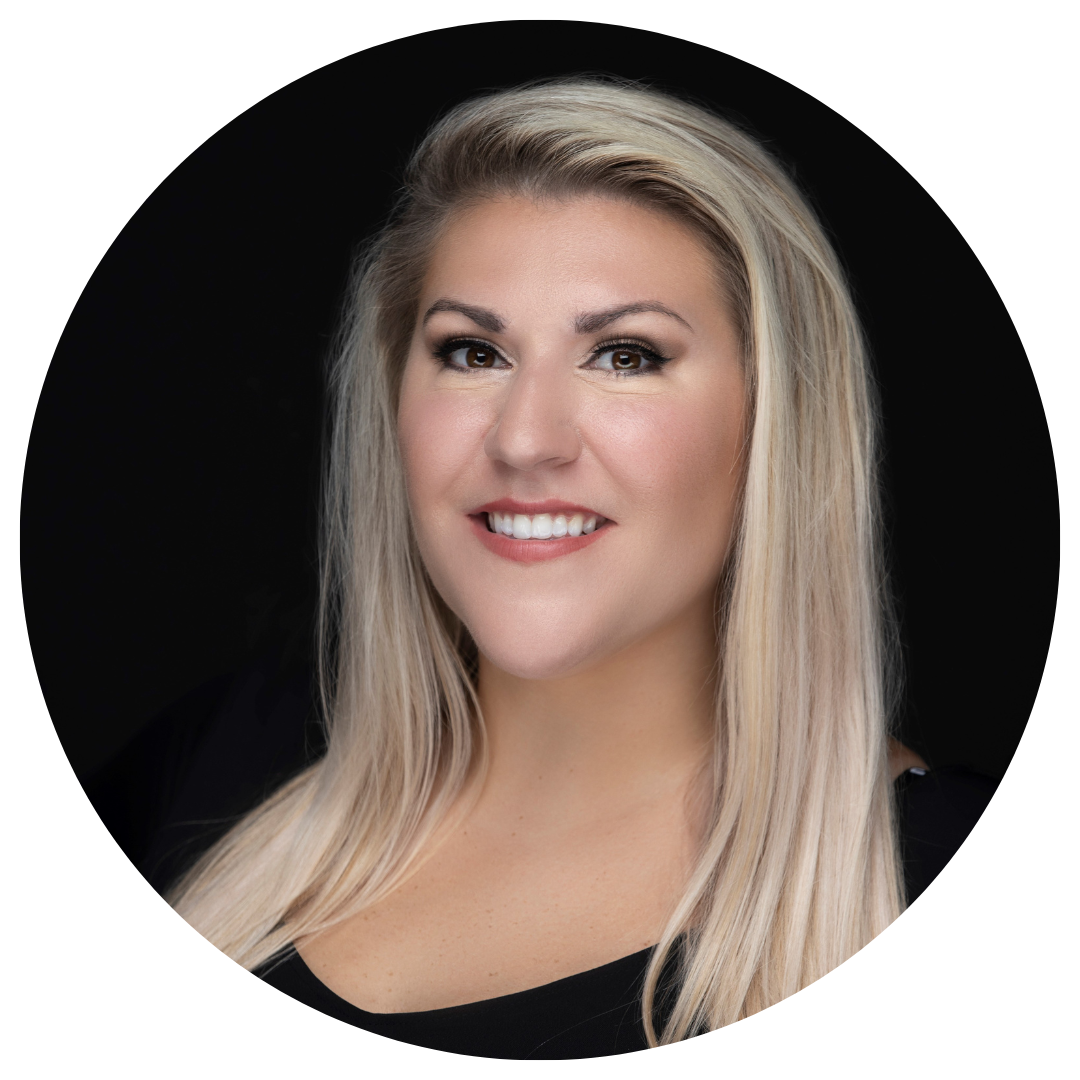 Hello AANC!
This is Leah Vinansky, Account Executive at ChargePoint and Chair of the AANC State Supplier's Council. So, has anyone had their first pumpkin spice latte yet? Whether you are celebrating the Halloween section being out already or dreading it, fall seems to be coming fast! Which means there are a lot of upcoming fun affiliate events, and we are looking to close out the year strong.

Although it may seem far away, the 2024 AANC Education & Legislative Conference will be here before we know it. The State Suppliers Council has been actively planning the Trade Show and our wonderful AANC staff is making sure everything is planned to run smoothly.

Please take a note that Conference and Non-Conference Sponsorships will be coming next month (October 2023)! That means you need to be on the lookout for opportunities on the AANC website and in your email. Remember that Conference sells out FAST! There are several opportunities to support with a sponsorship at conference, or you can even get a Trade Show booth within the conference! In addition, don't miss the chance to sign up for the Peak Partners Membership Upgrade for 2024. Remember that it is limited to only 12 supplier companies and will be scooped up quick.

Thank you everyone for making our association and industry the best around! We really appreciate you and all the hard work you put into making the AANC great. We would love to help you get involved with the State Suppliers Council, or many of our other important committees. The council is a great opportunity to network with peers, share ideas between all affiliate members, collaborate on strategic objectives for the association, hear about events/updates, and work on AANC supplier sponsorships. Please reach out to me or Kristin Goins for more information!

Warmest Regards,
Leah
Leah Vinansky l Charge Point
Chair, State Suppliers Council
leah.vinansky@chargepoint.com

SAVE THE DATE!
AANC 2024 Education & Legislative Conference
April 29 - May 1, 2024 l Raleigh, NC
#AANC2024LEAP
Mark your calendars and plan now to join us for the
2024 AANC Education & Legislative Conference!

Registration will open December 2023 and
sponsorship/exhibit opportunities will open October 2023.

Plan Ahead! ...2024 Pricing

OWNER/OPERATORS
Early Bird Group Pricing: Tiered Pricing*
*1-9: $329, 10-29: $296, 30+: $274
Early Bird Pricing: $329
Regular Pricing: $351

Non-Sponsoring Supplier Pricing: $494
---
The 20 in their Twenties scholarship is for 20 people who are 29 years or younger to attend the 2024 AANC Education & Legislative Conference for only $20.

Nominate a rising star today!!!
Criteria:
Must be a member of at least 1 NC Affiliate
Must be 29 years or younger on April 29, 2024
Employed full time in the rental housing industry
Demonstration of leadership
The NextGen "ShanAsh" Show with Shane Raby & Ashley Vetter
Season 3, Episode 3
Check out the video below!
Fees, but are they Junk?
By: Brownlee Whitlow & Praet, PLLC
As many of you are aware the White House has taken a stand against what it perceives to be "junk" fees through its Blueprint for a Renters Bill of Rights that was released in January 2023, as well as various other means.
What is a "junk fee"?
Essentially "junk fees" are any fees that the White House believes are unnecessary and/or not clearly disclosed to the consumer. In the Blueprint the White House referred to "hidden or illegal fees" but did not target any specific fees it found objectionable. Fees that have been discussed as unnecessary are a portion or all application fees, any third-party fees that share revenue with the housing provider, and any fee not clearly explained to the applicant or resident. The rental housing industry is not the only target for the Biden administration as they have focused on a broad variety of industries including hotels, banks, airlines, credit card companies, cable and internet providers, and fees including late fees, bounced check fees, resort fees, etc.
Continue reading to find out 1) What is the White House doing about the fees? and 2) What should I do at this time?...
---
This is not legal advice and should not be relied on as such. You should contact your legal counsel with your specific facts if you seek legal advice.
The North Carolina General Assembly remains in session, working to tackle one of this year's main priorities for legislators – crafting the state budget. This year, the House began the budget process, with House lawmakers unveiling their version of what North Carolina's 2023-2025 budget may look like first. The House passed their version of the budget bill, HB 259: 2023 Appropriations Act, on April 6 by a 78-38 vote. The Senate then released their version of the budget, passing it on May 18 by a 37-12 vote.
Since May, House and Senate lawmakers have been negotiating the differences between the two versions of the budget, ultimately working towards an agreement that will be voted on by both chambers before being sent to the Governor for his consideration. Legislative leadership has indicated that final budget documents will be reviewed during the first week of September with votes on the final version of the budget expected to take place the week of September 11.
AANC's endorsed legislation, HB 551: Landlord-Tenant and HOA Changes was filed by Representatives John Bradford (R-Mecklenburg), Jon Hardister (R-Guilford), and Kyle Hall (R-Stokes). On April 27, HB 551 passed out of the House chamber by a final, bipartisan, veto-proof 87-26 vote and address several of AANC's legislative agenda items, including:
Prohibits counties and cities from adopting source of income ordinances or resolutions.
Clarifies that there must be a bona fide provider-patient relationship for a health service professional to provide written verification for a person with a disability-related need for the use of a service or support animal.
Clarifies that late fees for past due rent can be charged if the rent is five or more calendar days past due.
Lifts the 15% cap on attorney's fees for summary ejectment appeals cases in which the landlord wins the appeal.
While HB 551 has not yet been taken up the Senate, since the bill passed its originating chamber before the legislature's crossover deadline, our bill remains eligible for the rest of session this year and for the 2024 short session.
Throughout the course of the legislative session, AANC has continued to track bills moving through the committee process that are of interest or could have a positive or negative impact on the multifamily rental housing industry. Of note, this includes HB 595: Rental Inspections introduced by Representative Bill Ward (R-Pasquotank) and heard in the August 16 meeting of the House Regulatory Reform Committee. Through AANC's coordinated opposition working with our House champions and other stakeholders, HB 595 was for discussion only and the committee did not vote on the bill.
The version of the bill heard in committee would:
Allow local governments to require an owner or manager of residential rental property to register the property with the local government and obtain a permit to lease or rent the property if the owner or manager has three or more verified violations in a rolling 30-day period.
Allow local governments the authority to levy a fee for residential rental property registration for properties with:

Three verified violations within the previous 12 months.
Two of the same violations within the previous six months.
Properties identified as being within the top 10% of properties with crime or disorder problems.

Set the registration fee to no more than 30% of the total rent collected on the property during which the verified violations occurred.
In addition to HB 595, bills that AANC has continued to monitor throughout the legislative session include:
HB 422/ SB 344: Unfair Real Estate Agreements Act – An act to prohibit unfair real estate service agreements for residential real estate and outlines what constitutes an unfair real estate service agreement. Passed by the legislature and sent to the Governor on August 17.
HB 488/ SB 378: Code Council Reorg. And Var. Code Amend. – An act to reorganize the Building Code Council and create the Residential Code Council and to amend various provisions of the North Carolina State Building Code and land development regulations. The legislature overrode the Governor's July 7 veto of the bill, allowing it to become law on August 16.
HB 537: Workforce Housing Act – An act to address critical housing needs by decreasing regulatory burdens on certain development, enhancing financing options for first-time homebuyers and veterans, and providing additional ongoing funding to support workforce housing units in North Carolina. Referred to the House Committee on Local Government on April 25.

The AANC PAC continues to have its biggest year yet – raising over $33,000 of its $75,000 biennial goal so far this year. The PAC Board of Directors will be meeting this fall to begin planning for its next fundraiser. Stay tuned for more details on how you can get involved.
If you would like to support the AANC PAC by displaying the QR code at your next affiliate event, please contact Kristin Goins for more information at kristin@aanconline.org.
Text "AANCPAC" to 50155 or click here.
---

Multifamily Housing Coalition of North Carolina PAC
The Multifamily Housing Coalition of North Carolina is an independent expenditure political committee designed to support AANC's legislative and regulatory advocacy efforts through individual and corporate contributions.
Contributions do not support individual candidate campaigns like the PAC, and instead are used to expand the AANC's reach, educate legislators, and raise public awareness to the challenges facing the multifamily housing industry.
Interested in serving on the Board of Trustees or giving to the Coalition? Contact Susan Passmore at spassmore@blueridgecompanies.com.

Interested in being a donor to the Coalition?
You or your company can donate today!
NAA Update from Susan Passmore
NAA Region IV Vice President

NAA held a very successful Apartmentalize conference in Atlanta in June. We had a historic 7,467 paid attendees (and 12,323 total attendees). At our Region 4 meeting at Apartmentalize, Lisa Taylor was elected as our new Regional Vice President, representing North Carolina! Lisa's breadth of knowledge and experience will be an excellent addition to the NAA Board of Directors. Apartmentalize 2024 will be in Philadelphia, PA, June 19-21. Call for Presentations opens on Friday, October 13, with a submission deadline of Tuesday, November 14.
New this year, Cultivate is an annual NAA event for senior leadership that focuses on solving industry challenges amongst peers and leaders in a retreat-style experience. The event is September 27th and 28th in Tucson, Arizona. Registration is limited so check it out today!
NAA recently introduced its new Maintenance Legends program recognizing maintenance team members who have gone above and beyond in their service. Check out the website and consider nominating one of your outstanding team members. With monthly prizes valued up to $5,000, educational grants, a shot at grand prize and more sponsored by HD Supply, show your maintenance staff your appreciation by sharing their legendary stories. Tell us about your Maintenance Legends!
NAA's Monthly Advocacy & Legal Updates is an NAA member and affiliate exclusive web series for partners yearning to uncover industry legal news and policy changes, sometimes straight from D.C. The call is the 3rd Wednesday of each month at 3:30PM. If you'd like to register, please reach out to Nicole Upano at NAA.
If you are interested in serving on an NAA committee next year, express your interest today by visiting the NAA/NAA Education Institute (NAAEI) Volunteer application (you must be logged in to the NAA website). To volunteer, please fill out the application by September 8, 2023.
And finally, since we are in the middle of budget season, don't forget about NAA's Income and Expense IQ report. It's a great tool for benchmarking your performance and will help you make informed financial decisions. Start prepping for budget season
If I can ever be of assistance to you or your association, feel free to reach out.
Susan
Susan Passmore l Blue Ridge Companies
NAA Region IV Vice President
336-889-1540
spassmore@blueridgecompanies.com

---
UPCOMING 2023 NAA EVENTS
Cultivate
September 27-28
Loews Ventana Canyon l Tucson, AZ
Assembly of Delegates
November 14-16
Hilton San Diego Bayfront l San Diego, CA
---
Triangle Apartment Association (TAA)
For some of our members, summers are fun and enjoyable, and for others, it is their busiest season! At TAA, we advocate finding a healthy balance between truly relishing the summer spirit and focusing on the work at hand as we continue to move through the year.
The Special Events Committee wrapped up their 2023 summer season with the last After Work Networking event of the year at Carolina Ale House on July 18 with a Summer Camp theme. Over 175 members gathered for an evening of appetizers, refreshing drinks, and the chance to win incredible prizes. The event buzzed with networking opportunities, showcasing its enduring popularity. The XCEL committee once again collaborated in this social event, offering members professional headshots in exchange for a donation to the Food Bank of Central and Eastern NC. They raised $970, which the Food Bank matched for a total of $1,940, or the equivalent of 9,700 meals.
Our Government Affairs Department has been actively engaging with legal representatives in Durham to address concerns related to evictions and with the Morrisville Town Council regarding their proposed legislation on Electric Vehicle (EV) Charging. TAA-PAC had a packed house in attendance for the 2nd Quarter Breakfast, which featured Congresswoman Deborah Ross as the keynote. In August, the TAA-PAC Board of Trustees will assemble to initiate the process of endorsing candidates for the upcoming municipal elections. And lastly, as the quarter ends, TAA-PAC will be hosting their 3rd Quarter Breakfast on September 22 at the McKimmon Center in Raleigh with special guest North Carolina Treasurer and Republican Candidate for Governor, Dale Folwell.
We hosted the Certified Apartment Portfolio Supervisor (CAPS) credential program with 18 attendees in August. And we were thrilled to donate $3,000 to the Alexandra Jackiw Diversity, Equity, and Inclusion Scholarship as a thank you to our Instructor, Alex Jackiw. The Education Department is now gearing up for an education-packed September. Our Certified Apartment Manager (CAM) credential program begins on September 6. Not much later, on September 21, our popular Legal Issues course returns to the calendar, followed by the intriguing Getting to "I Do" Again and Again course on September 26.

Visit your local Apartment Association website to see what education is being offered and to register for upcoming events.

GCAA | Greater Charlotte Apartment Association
GFAA | Greater Fayetteville Apartment Association
GAPMA | Greenville Area Property Managers Association
PTAA | Piedmont Triad Apartment Association
TAA | Triangle Apartment Association
AAWNC | Apartment Association of Western North Carolina
WAA | Wilmington Apartment Association
THANK YOU TO OUR E-NOTES SPONSOR!
---
---

Brownlee Whitlow & Praet, PLLC is a property solutions law firm. We assist property management firms and owners of multifamily communities by providing counseling, training, litigation, and transactional services effectively and efficiently. We understand that our job is to make yours easier! Learn more here.
---

McGuireWoods Consulting provides federal, state and local government relations, national multistate strategies, infrastructure and economic development, strategic communications, and grassroots issue management services. We provide seamless and savvy strategies to achieve public affairs objectives and increase influence, contacts and expertise. Learn more here.
---

Quantum Fiber represents a leap forward into the next generation of fully digital internet solutions. We open new possibilities for builders, developers, and property owners ready to modernize their properties and future builds. Learn more here.