AANC E-Notes: 2023 2nd Quarter Issue

IN THIS ISSUE:

Greetings!
Our 2023 Education & Legislative Conference this past April was the highest attended conference to date, with slightly under 700 industry professionals present! This is a clear indication that you value our industry and want to be involved. We even had a baby on stage, well Terry Ragland's daughter had a baby at the hospital, but we all found out about baby Emmett on stage. Congrats to Mom, Dad & Grand-Mom!

A seismic applause for our conference leads – Mindy McCorkle and Amy K Dilisio!!! There were 60 plus volunteers there to make the experience flawless. And a special acknowledgement for AANC Staff - Kristin Goins, Sarah DuBose, Tracy Hankins and Joshua Dick for their heroics during the 3-day event! Also, this event would not have been possible without the valued partnerships from our generous SPONSORS! The WINNING company for sending the most people, and rewarding their employees with the gift of education, career advancement and impacting NC legislation, is Blue Ridge Companies! Followed by Hawthorne Residential Partners with the second most and Drucker + Falk sent the third highest number of attendees. Congratulations! Please continue to encourage your colleagues and industry friends to get involved at both the state and local level.

On Tuesday of Conference attendees had the honor of witnessing the AANC Board Installation, the induction of the 2023 AANC Hall of Fame recipients, celebrating the 2023 Larry Scholarship Winner as well as the AANC Leadership Lyceum Class of 2023 graduation.

Please join me in a salute for the following:

2023 AANC Hall of Fame Inductees: Maria Barker, Roy Fielding, Jesse Jenkins, Jody Longwill, Cindy Nitschke, Ellie Norton, John Riggs & Lisa Taylor

2023 AANC Larry Cranford Scholarship Recipient: Rachael Modlin

2023 AANC Leadership Lyceum Class: Katy Boone, Sydney Bryan, Julie Howe, Jennifer Ipock, Brenda Leidholdt, Stephanie Loyd, Christi Manos, Rachael Modlin, Elizabeth Anne Richardson, Paul Sidam, Sarah Smith, and Ashley Vetter

In preparation for next year's conference, please SAVE the DATE now April 29 – May 1, 2024! Our theme is LEAP | Linking Education, Advocacy & Partnership. #AANC2024LEAP

I would also like to point out that this month on June 28 we are offering a webinar on Workforce Development. You will hear from a few of our amazing industry panel of experts – Maria Barker, Phillips Management, Dana Flaherty, BGSF, Mary Gwyn, Apartment Dynamics and moderated by Elizabeth Riley, The Liberty Group and earn 1 CEC. Note, this webinar will be recorded, so you do not have to be present for the live session. Learn More & Register Today!

It is with sadness that we must announce our AANC, Executive Director- Joshua Dick for the past 5 years - will be leaving our association. However, we also celebrate his new passion position as Scout Executive of the Transatlantic Council – Boy Scouts of America and will be relocating his family to Brussels, Belgium in August. Please join us in wishing Joshua the very best!
Lisa
Lisa Taylor l Greystar
AANC President


DUKE ENERGY OFFERS ENERGY SAVING PRODUCTS FOR MULTIFAMILY PROPERTIES
Build a community you and your residents will love! The Multifamily Energy Efficiency program is designed to help residents who live in multifamily properties save energy and money. The program offers discounted smart thermostats, as well as free energy-efficient lighting, faucet aerators, high-performance showerheads, and more for units and common areas. Get started by scheduling a free assessment. An energy advisor will come out and identify eligible measures for your building. Then we'll help you schedule your installation and start saving. Visit duke-energy.com/multifamily for full details.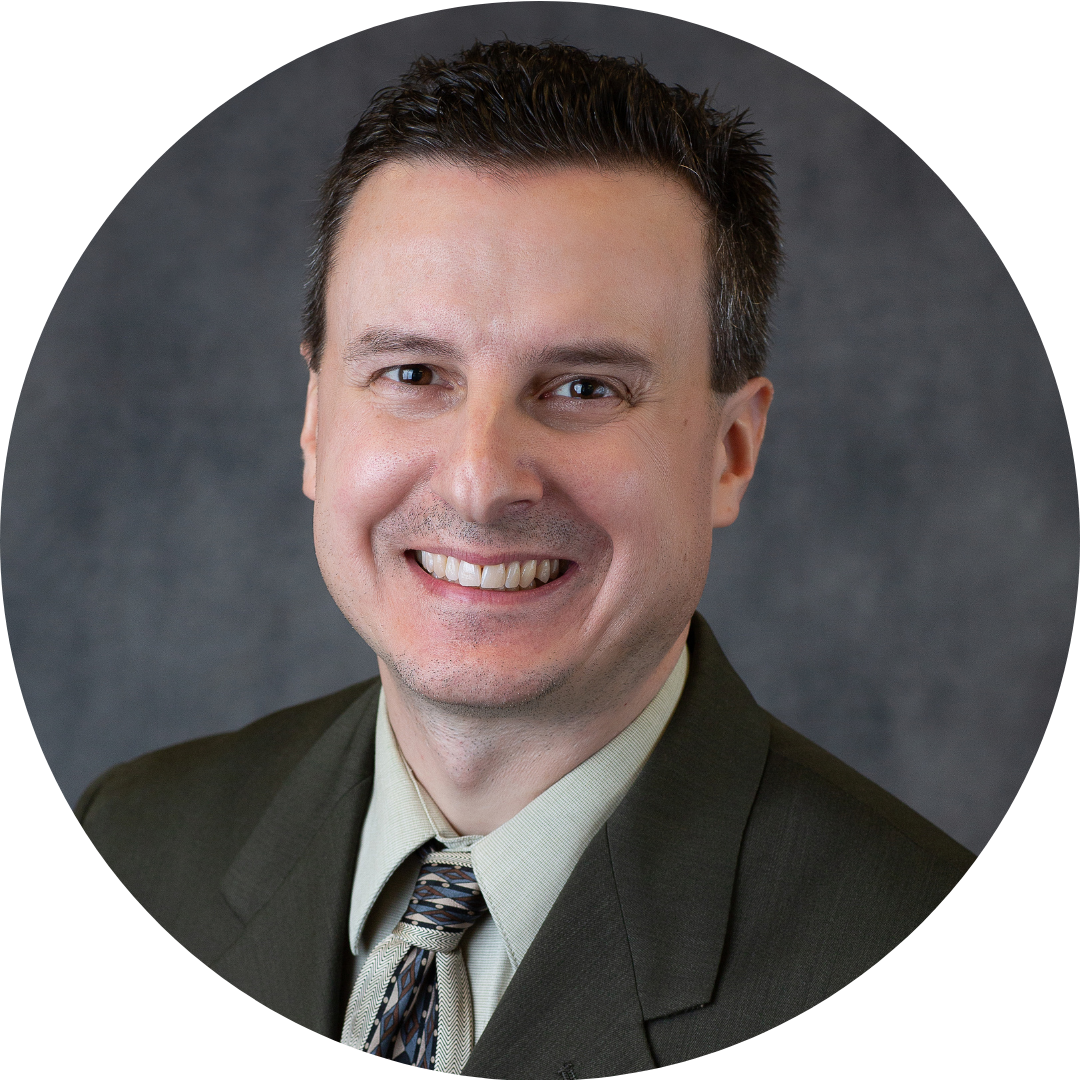 We held a wonderful and successful annual AANC Education & Legislative Conference in April. We had record attendance, held our second stand-alone tradeshow, and presented on a multitude of education offerings with valuable information shared. A special thank you to our volunteers, sponsors, exhibitors, speakers, and affiliate and AANC staff for their remarkable contributions to make our conference the best one yet!

The AANC Board of Directors was recognized at a special luncheon during the conference. AANC was very fortunate to have Ronda Puryear, the National Apartment Association's Chair of the Board of Directors, perform the ceremonial installation of our Directors.
.


In addition, we conducted 84 different legislative visits with our North Carolina Senators and Representatives and advocated on issues critical to our industry. Our PAC Raffle was popular again this year and we raised a record amount of $11,290. To date we raised $32,647.15 for the PAC putting us at 43.5% towards our two-year goal. If you haven't contributed yet, or would like to contribute again, click here for more information.

Speaking of the AANC PAC, I want to recognize the Piedmont Triad Apartment Association (PTAA) for their AANC PAC fundraiser during their annual Diamond Awards. They raised $2,675, an astonishing amount in just one evening! Thank you to their Executive Director, Ben Brockschmidt, and PTAA volunteers and leaders for their contributions!

As always, thank you for your support and all that you do for AANC!
Joshua
Joshua Dick l AANC
Executive Director

June 28, 2023 l 10:00am l 1 CEC
Sponsored by: Blue Ridge Companies
Owner/Operators & Suppliers:

Join this amazing industry panel bringing expertise on proven strategies for the ever evolving hot topic of workforce development.


REGISTER

In this webinar, you'll learn about the latest in:

✔ Recruitment & Retention
✔ Preboarding & Onboarding
✔ Education & Training
...and more!
Additional 2023 Educational Webinars!
---
AANC HALL OF FAME

We are thrilled to introduce the 2023 AANC Hall of Fame inductees that were honored at our AANC Education & Legislative Conference: Recognition Lunch this past April! This group of VERY well deserving individuals have made significant contributions, accomplishments, and service to the multifamily housing industry: Maria Barker, Roy Fielding, Jesse Jenkins, Jody Longwill, Cindy Nitschke, Ellie Norton, John Riggs, and Lisa Taylor. Also, a special thank you to this year's sponsors: Carolina Restoration Services, Loebsack & Brownlee and RestorePro Reconstruction.
For full list of AANC Hall of Fame Inductees, please go here.
---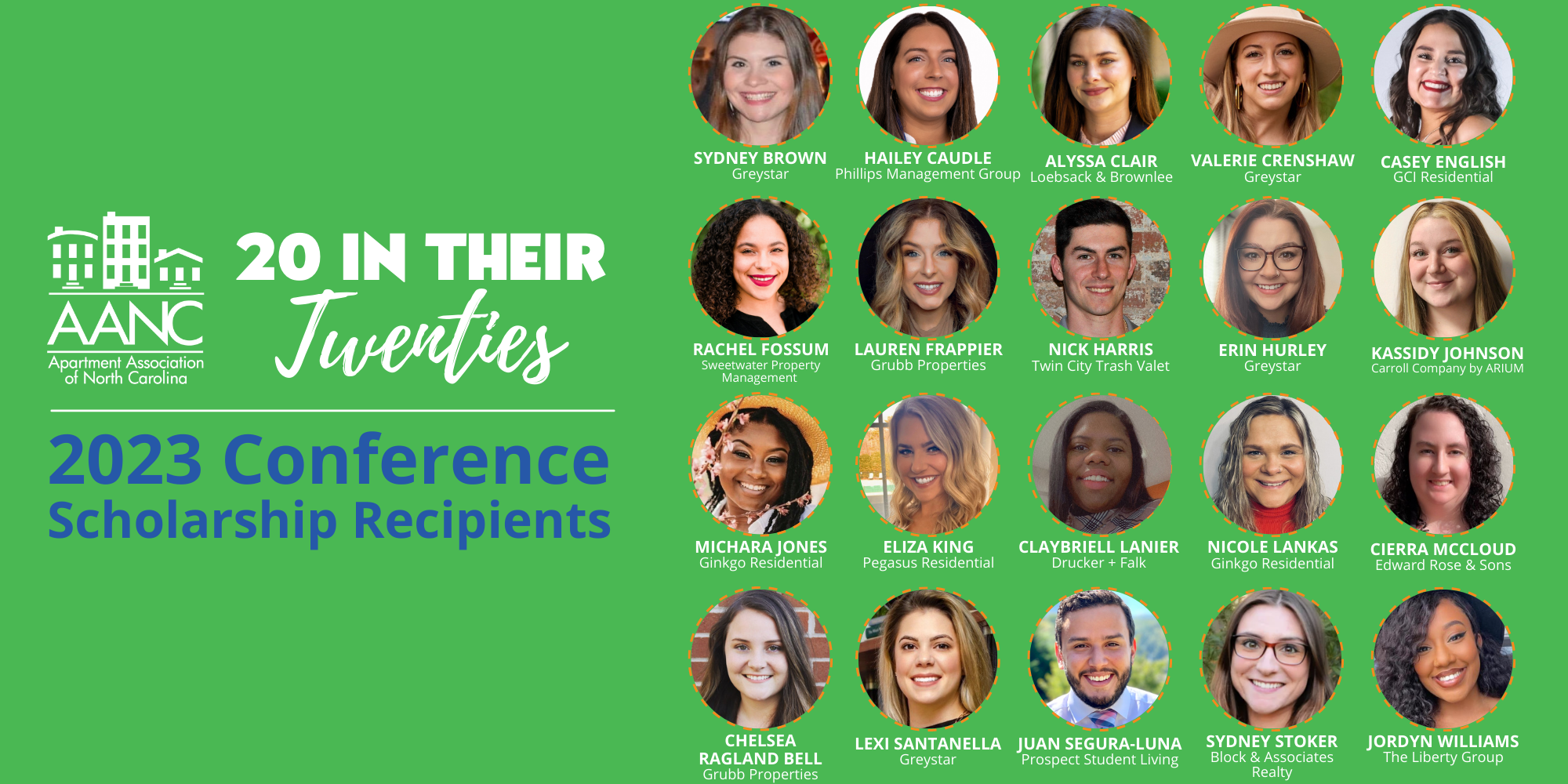 AANC 20 IN THEIR TWENTIES SCHOLARSHIP RECIPIENTS

On behalf of the AANC NextGen Committee, we are excited to announce the 2023 recipients of the AANC 20 in their Twenties scholarship: Sydney Brown, Alyssa Clair, Valerie Crenshaw, Casey English, Rachel Fossum, Lauren Frappier, Nick Harris, Erin Hurley, Kassidy Johnson, Michara Jones, Eliza King, Claybriell Lanier, Nicole Lankas, Cierra McCloud, Chelsea Ragland Bell, Lexi Santanella, Juan Segura-Luna, Sydney Stoker, and Jordyn Williams!!! These highly deserving emerging leaders attended the AANC Education & Legislative Conference this past April in Raleigh for only $20 each.
---




2023 DE&I SCHOLARSHIP RECIPIENTS
On behalf of the AANC DE&I Committee, we are very excited to congratulate our inaugural DE&I Scholarship Recipients: Derek Bullard (Burkley Communities) and Rachael Modlin (Lincoln Property Company)! These future change agents attended the 2023 AANC Education & Legislation Conference this past April at no cost with a lodging and food stipend.
---
LARRY CRANFORD MEMORIAL SCHOLARSHIP
Congratulations Rachael Modlin, a Property Manager at Lincoln Property Company in Western North Carolina! This scholarship will give Rachael up to $1,000 toward earning her CAM designation. Also, a BIG thank you to the Wilmington Apartment Association Board for doing a wonderful and diligent job selecting this year's recipient.
The mission of the scholarship is to foster the professional apartment industry education and career development potential of selected up-and-coming multifamily rental housing industry leaders in NC.
---
AANC LEADERSHIP LYCEUM CLASS OF 2023

AANC could not be prouder of the Leadership Lyceum Class of 2023 graduating in April in our AANC Education & Legislative Conference: Recognition Lunch! Congrats to Katy Boone, Sydney Bryan, Julie Howe, Jennifer Ipock, Brenda Leidholdt, Stephanie Loyd, Christi Manos, Rachael Modlin, Elizabeth Anne Richardson, Paul Sidam, Sarah Smith, and Ashley Vetter. And a special thank you to the class sponsors: Duke Energy and Loebsack & Brownlee!
---
---

JOIN AN AANC COMMITTEE FOR 2023
Are you looking for different ways to get involved at the state level? AANC offers members multiple opportunities through our diverse group of committees.
AANC MEMBER SPOTLIGHT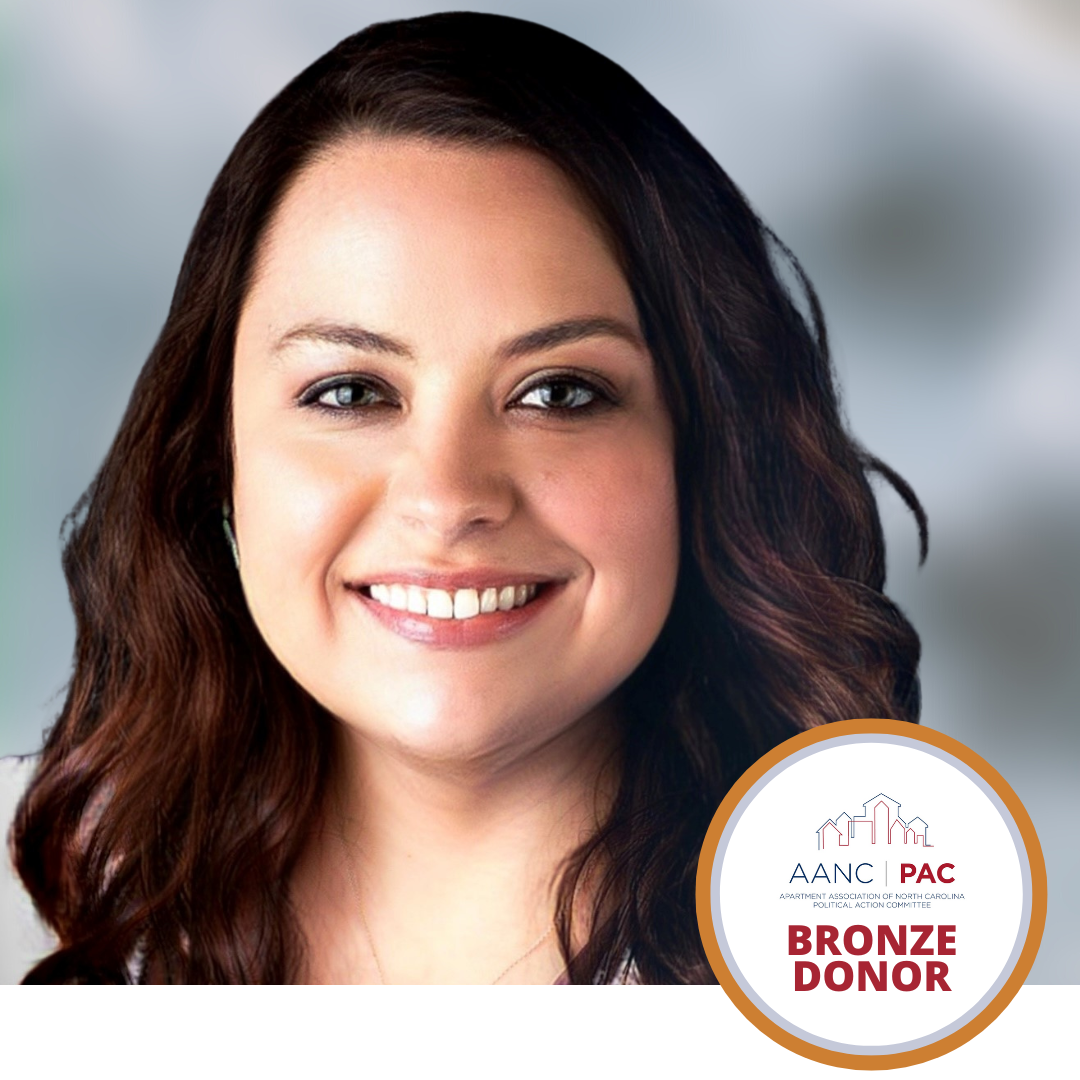 Stephanie Caudill l Account Executive
Stealth Monitoring
Stephanie Caudill didn't enter the multifamily housing industry expecting to become a real-life superhero, but her role at Stealth Monitoring feels a little like that sometimes! While she may not wear a cape or have her own catch phrase, she finds her work using technology to stop crime before it happens both fun and fulfilling.

A native of the Carolinas, Stephanie began her multifamily career in property management before landing in her current role as an account executive with Stealth Monitoring. "When I started in my first leasing position," she said, "I didn't understand the potential and future that was there. The apartment associations gave me the connections and support to help me take what was just another job and turn it into a career path." Now, Stephanie is using her knowledge and experience to help shape the future of the industry for those who follow in her footsteps through her involvement with the National Apartment Association (NAA), the Apartment Association of North Carolina (AANC), and the Greater Charlotte Apartment Association (GCAA). Continue reading...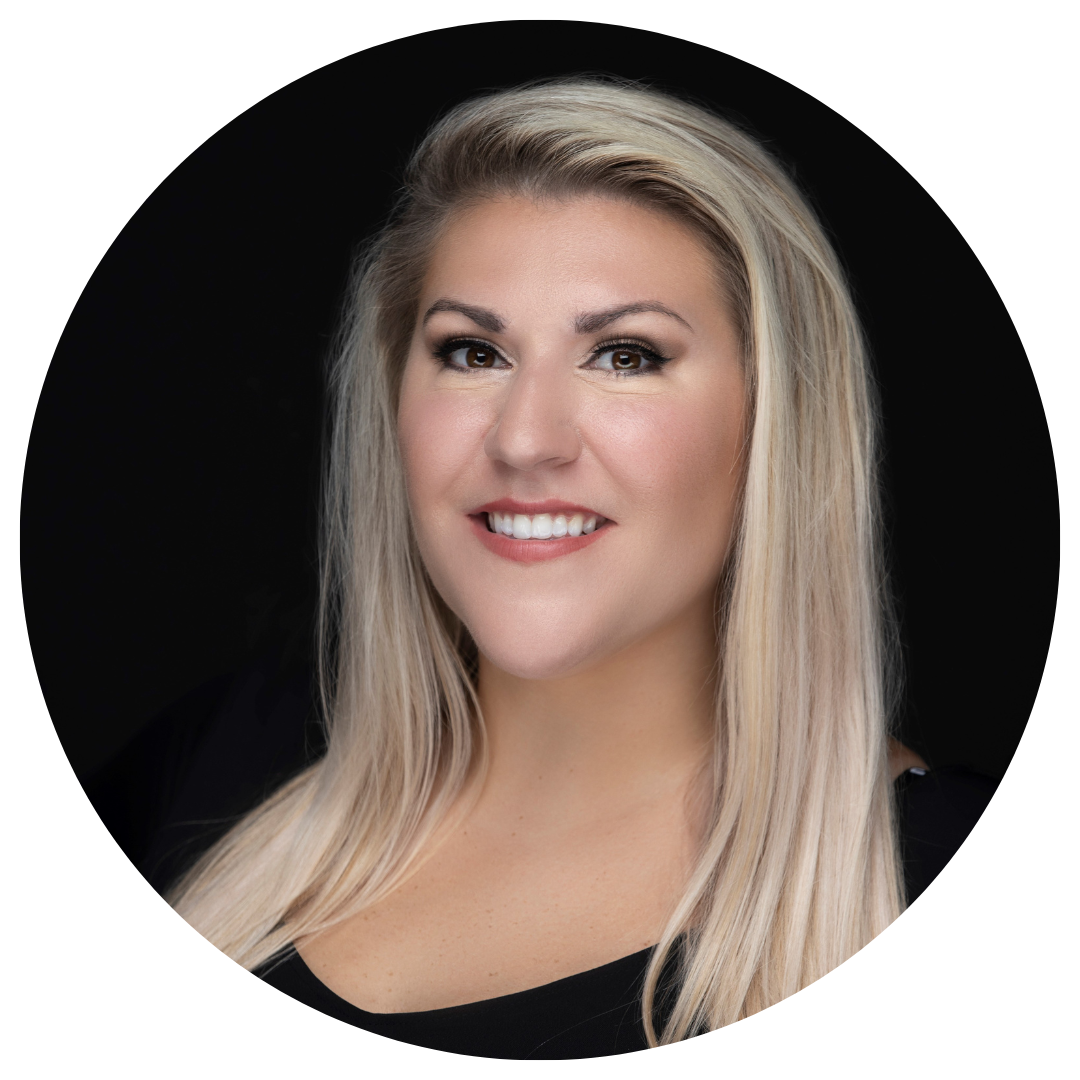 Hello AANC!
This is Leah Vinansky, Account Executive at ChargePoint and Chair of the State Supplier's Council. We want to give a big shout out and thank you to everyone who sponsored, attended, and supported the 2023 AANC Education & Legislative Conference this year!

To recap, we SOLD OUT The Social Network second annual stand-alone suppliers trade show at the conference this past April with 41 companies represented. We also exceeded our revenue goal by over $12,000! We could not do this without our passionate and committed suppliers' sponsorships. So again, thank you very much on behalf of the AANC and State Suppliers Council. There was great engagement and networking between suppliers and owner/operators, and we were able to give away over $2,000 worth of prizes! We have already started planning for next year and are excited to offer a new sponsorship opportunity as well. More to come on that in October when the sponsorship and exhibit opportunities for 2024 are released. Make sure to be on the lookout so you don't miss all the wonderful opportunities to get involved at next year's conference on April 29 to May 1.



In addition, be sure to check out the remaining 2023 sponsor opportunities outside of Conference and thank you everyone for making our Association and industry great! As always, we really do appreciate feedback and can't improve without you. We would love to help you get involved with the State Suppliers Council, or many of our other important committees. Please reach out to me or Kristin Goins for more information!

Warmest Regards,
Leah
Leah Vinansky l Charge Point
Chair, State Suppliers Council
leah.vinansky@chargepoint.com
SAVE THE DATE!
AANC 2024 Education & Legislative Conference
April 29 - May 1, 2024 l Raleigh, NC
#AANC2024LEAP
Mark your calendars and plan now to join us for the 2024 AANC Education & Legislative Conference!

Registration will open December 2023 and sponsorship/exhibit opportunities will open October 2023.
The NextGen "ShanAsh" Show with Shane Raby & Ashley Vetter
Season 3, Episode 2
Check out the video below!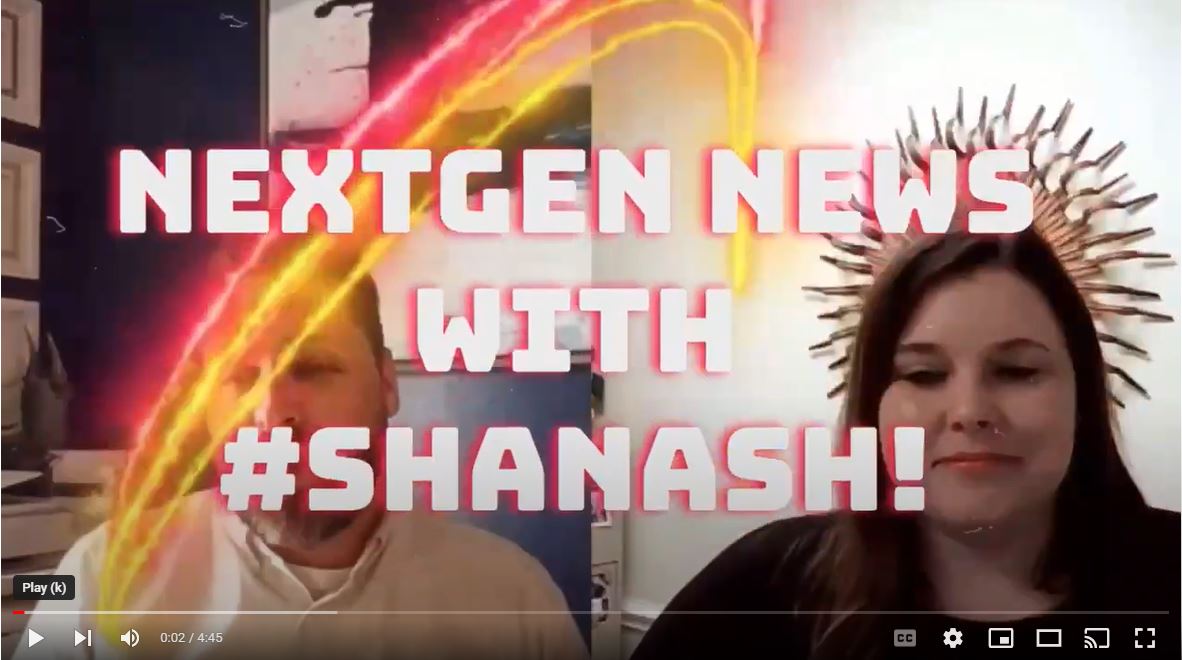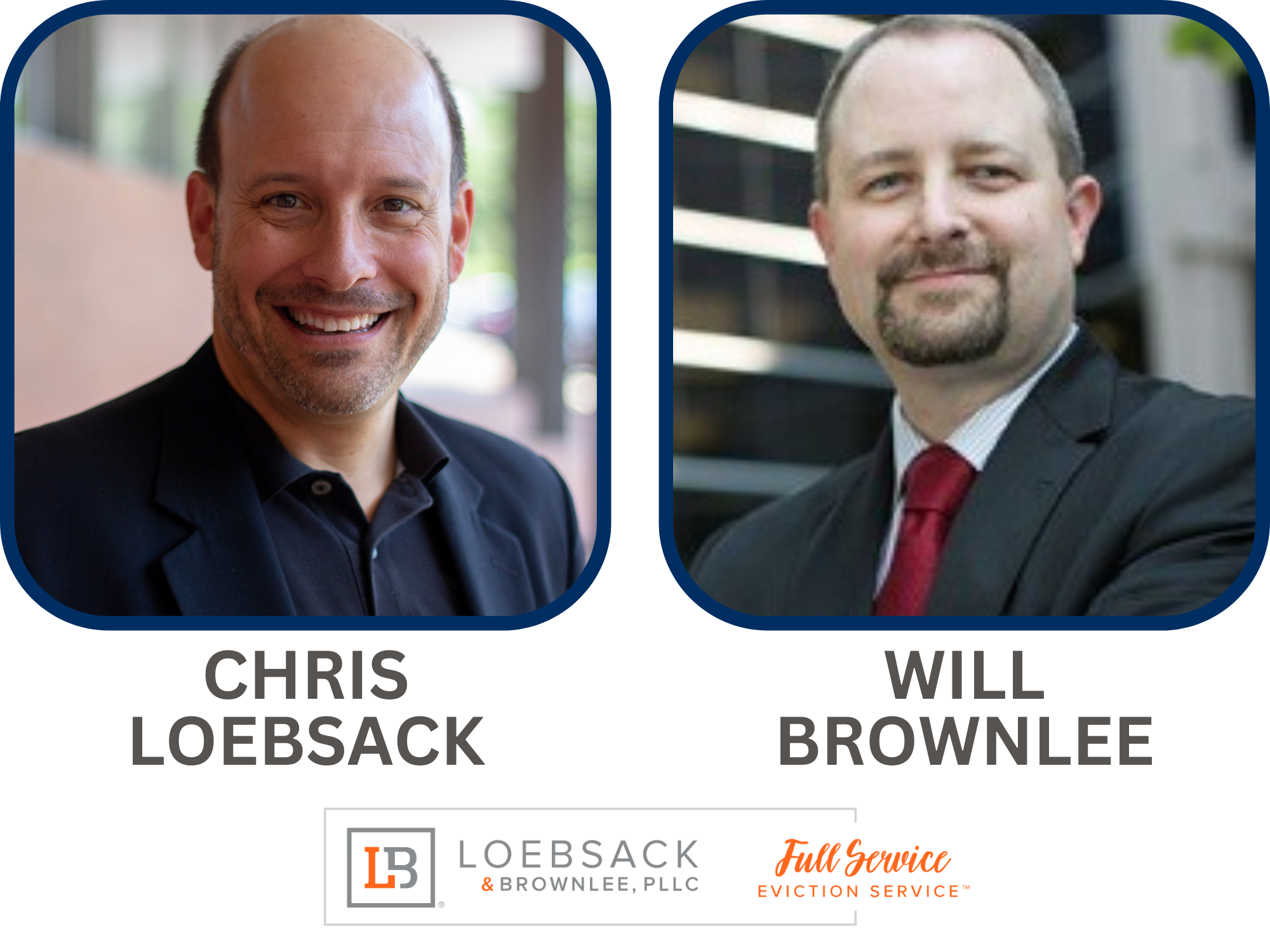 New Clarity Regarding CARES Act Requirements
By: Chris Loebsack & Will Brownlee l Loebsack & Brownlee, PLLC

If you are a Property Management professional, you know that few questions have been as common over the last 3 years as those regarding whether or not the 30 Day Notice to Vacate requirement in the CARES Act (codified as 15 U.S.C. § 9058(c)) is still in effect for "Covered Properties" (those with federally-backed mortgages or that participate in government-assisted housing programs like Section 8).

On May 15, the newest party to weigh in on this important question was the Colorado Supreme Court. It issued an important legal ruling where it confirmed that the CARES Act 30-day "Notice to Vacate" requirement remains in effect for all "Covered Properties." In the Supreme Court's opinion it said that the "Notice provision [of section 4024(c) of the CARES Act] did not include an expiration date" and that the Court could not "insert an expiration date where Congress omitted one." Just as importantly, though, the Court noted that this is the FOURTH State in which this same conclusion has been reached, stating that "Courts in Washington, Oklahoma and Connecticut (the only other jurisdictions that we are aware of to consider this issue) have come to the same conclusion."
What does all of this mean for us here in NC, though? Continue reading...
---
This is not legal advice and should not be relied on as such. You should contact your legal counsel with your specific facts if you seek legal advice.
The North Carolina General Assembly is in the midst of this year's legislative session, tackling one of this session's main priorities for legislators – crafting the state budget. This year, the House began the budget process, with House lawmakers taking the first stab at what North Carolina's 2023-2025 budget may look like.
The House passed its version of the budget bill, HB 259: 2023 Appropriations Act, back in April by a 78-38 vote. The Senate unveiled and passed its own version of the budget earlier this month by a final vote of 37-12. Now that each chamber has passed its respective budget proposal, House and Senate lawmakers will come together in a conference committee to hash out the differences before settling on a final compromise version that will be voted on by both chambers before being sent to the Governor for his consideration.
Prior to the start of this year's legislative session, the AANC government affairs team worked to craft a legislative agenda. Based on those priorities, AANC worked with lawmakers to draft legislation focused on AANC's top priorities, and bills were introduced in both chambers. HB 551: Landlord-Tenant and HOA Changes was filed by Representatives John Bradford (R-Mecklenburg), Jon Hardister (R-Guilford), and Kyle Hall (R-Stokes). Senators Jim Perry (R-Lenoir), Dave Craven (R- Randolph), and Tim Moffitt (R-Henderson) filed a corresponding bill in the Senate.
HB 551 was heard and voted favorably out of two committees (the House Committee on Judiciary 1 and the House Committee on Rules, Calendar, and Operations) at the end of April. Several of AANC's legislative agenda items are addressed in HB 551, including:
Prohibiting counties and cities from adopting source of income ordinances or resolutions
Clarifying that there must be a bona fide provider-patient relationship for a health service professional to provide written verification for a person with a disability-related need for the use of a service or support animal
Clarifying that late fees for past due rent can be charged if the rent is five or more calendar days past due
Lifting the 15% cap on attorney's fees for summary ejectment appeals cases in which the landlord wins the appeal
HB 551 ultimately passed the House chamber by a strong bipartisan vote of 87-26. HB 551 is now in the Senate, where we anticipate it will be considered in the coming weeks.
Throughout the course of the legislative session, AANC has continued to track bills moving through the committee process that are of interest or could have a positive or negative impact on the multifamily rental housing industry, including:

The AANC PAC continued to gain momentum during the second quarter. With over $32,000 raised in 2023, we are nearly halfway to our $75,000 goal for the 2023-2024 biennium! Thank you to those of you who contributed at this year's conference, and a special thanks to the Piedmont Triad Apartment Association for raising over $2,600 for the PAC at their annual Diamond Awards dinner in May.
If you would like to support the AANC PAC by displaying the QR code at your next affiliate event, please contact Tracy Hankins for more information (tracy@aanconline.org).
Help us get halfway to our goal before we are halfway through 2023!
Text "AANCPAC" to 50155 or click here.
---

Multifamily Housing Coalition of North Carolina PAC
The Multifamily Housing Coalition of North Carolina is an independent expenditure political committee designed to support AANC's legislative and regulatory advocacy efforts through individual and corporate contributions.

Contributions do not support individual candidate campaigns like the PAC, and instead are used to expand the AANC's reach, educate legislators, and raise public awareness to the challenges facing the multifamily housing industry.

Interested in serving on the Board of Trustees? Contact Susan Passmore at spassmore@blueridgecompanies.com

Interested in being one of the inaugural donors to the Coalition?
You or your company can donate today!
NAA Update from Susan Passmore
NAA Region IV Vice President

NAA held a very successful Advocate lobby day event in March. At that event, affiliates traveled to Capitol Hill and met with their congressional representatives and discussed industry related issues. During the governance portion of the conference, the NAA Board also met to review the 2022 audit report and approve a Housing Affordability Program Affiliate Assistance request for the Washington Multi-Housing Council.
Apartmentalize is in Atlanta June 7-9, with committee/governance meetings being held beforehand on June 5 and June 6. If you have not yet registered, you will have the option to do so onsite! Official NAA transportation will be provided to and from any hotel more than .5 miles from the convention center. If you are attending, please download the event app to maximize your experience. At this meeting, Region 4 will hold an election to fill its four Regional Vice President positions and its Education Institute board seat.

NAA's Monthly Advocacy & Legal Updates is an NAA member and affiliate exclusive web series for partners yearning to uncover industry legal news and policy changes, sometimes straight from D.C.! The call is the 3rd Wednesday of each month at 3:30PM. If you'd like to register, please reach out to Nicole Upano at NAA.

New this year, Cultivate is an annual NAA event for senior leadership that focuses on solving industry challenges amongst peers and leaders in a retreat-style experience. The event is September 27 and 28 in Tucson, AZ. Registration is limited so check it out today!

NAA PAC is well on its way to meeting its $1.2M goal for this year. The following Region 4 affiliates have met or exceeded their fair share for 2023: Apartment Association of Greater Columbia, Athens Apartment Association, Atlanta Apartment Association, Louisville Apartment Association, Piedmont Triad Apartment Association, Upper State Apartment Association.
If I can ever be of assistance to you or your association, feel free to reach out.
Susan
Susan Passmore l Blue Ridge Companies
NAA Region IV Vice President
336-889-1540
spassmore@blueridgecompanies.com

---
UPCOMING 2023 NAA EVENTS
Apartmentalize
June 7-9
Georgia World Congress Center | Atlanta, GA
Cultivate
September 27-28
Loews Ventana Canyon l Tucson, AZ
Assembly of Delegates
November 14-16
Hilton San Diego Bayfront l San Diego, CA
---
Apartment Association of Western North Carolina (AAWNC)
AAWNC has continued their monthly social events in 2023 and sees more and more members each month. Most recently on May 11, the monthly social was a Yappy Hour where we got to network with colleagues and enjoy time with our furry friends. Each month works around a theme, coming up later this year is a coffee social with free headshots and a social with self-defense training. Learn more here.

---
Greater Fayetteville Apartment Association (GFAA)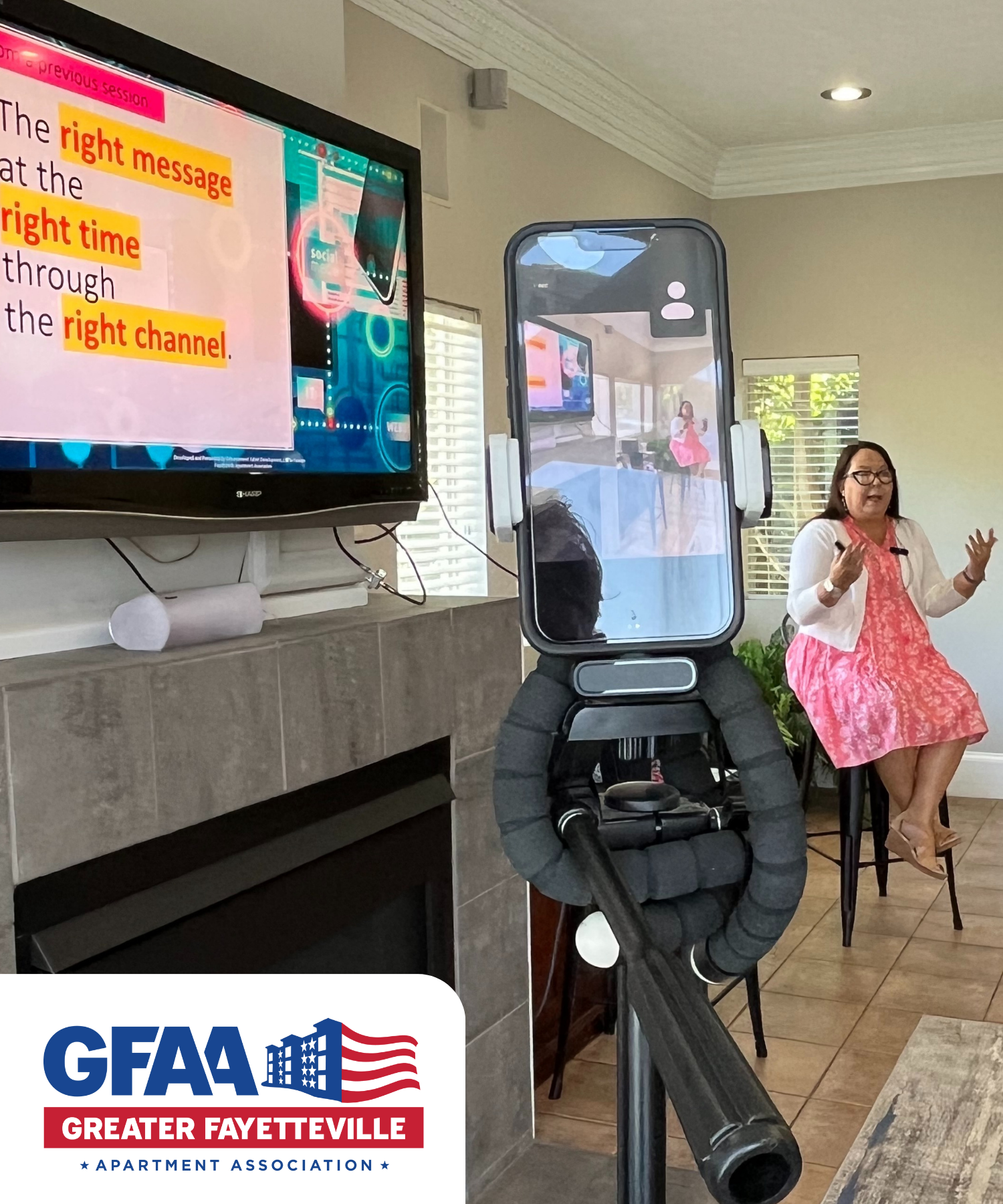 New in 2023, GFAA has started offering some of their education in a hybrid format, and has seen success! This format allows both those who are able to attend in person and those who aren't able to attend in person to receive the same great education.

The next hybrid class is Wednesday, August 23, 10 - 11:30 AM taught by Mindy McCorkle, Managing Up Methodology: How To Do It Effectively. The class will be held in Pembroke, but a Zoom option is also available.

If you have customers in the Fayetteville market, sister properties, or are interested in this topic, we hope you can join us in Pembroke or via Zoom. Learn more here.
---
Triangle Apartment Association (TAA)
TAA is in full power mode, continuing to thrive as we enter Q2 2023. We are embracing exciting new opportunities, hosting educational seminars to encourage professional growth, and making a remarkable comeback with the annual Trade Show.
Our Government Affairs team has relentlessly focused on advocacy and engagement. In March, we hosted our annual Economic Forecast, offering valuable insights into the Triangle market, including the regional economy, housing market, and multifamily housing. On the national stage, we had a strong delegation take part in NAA's Advocate conference in DC lobbying on Capitol Hill; followed by robust participation in the AANC Education and Legislative Conference, with over 40 members engaging with our state triangle legislators to discuss HB 551/SB553. Lastly, we're excited to announce the upcoming TAA-PAC 2nd Quarter Breakfast on June 30th, featuring US Congresswoman Deborah K. Ross as our esteemed keynote speaker, representing North Carolina's 2nd District.
Our NextGen Committee — XCEL — organized and hosted Rise & Grind, a free webinar that exceeded expectations, drawing participants from all over the triangle. Attendees heard from our panelists, who discussed professional development and advancement, business etiquette, and growth in the rental industry and within the Association.
Last but certainly not least, TAA's Trade Show showcased that events within the Association are gradually returning to their pre-pandemic numbers and overall norm. The show welcomed over 1,300 attendees who were glad to reconnect and catch up on all-things work and life, bringing one big community together. TAA introduced its inaugural After Party post-show, featuring food, games, live entertainment, and a DJ host.
During the Trade Show, TAA's Education Committee hosted its annual Battle of the Baskets fundraiser. Member companies donated 15 baskets which were raffled off, raising over $5,000 in funds to underwrite scholarships for the NAAEI credentials. To date, $60,000 worth of scholarships have been awarded to over 60 members.
Overall, the second quarter of 2023 has been marked by our continued dedication to excellence, growth, and community engagement. Through strategic initiatives, successful events and education, and impactful advocacy, we are making significant strides in advancing our industry and supporting our members.

---
Visit your local Apartment Association website to see what education is being offered and to register for upcoming events.

GCAA | Greater Charlotte Apartment Association
GFAA | Greater Fayetteville Apartment Association
GAPMA | Greenville Area Property Managers Association
PTAA | Piedmont Triad Apartment Association
TAA | Triangle Apartment Association
AAWNC | Apartment Association of Western North Carolina
WAA | Wilmington Apartment Association
THANK YOU TO OUR E-NOTES SPONSOR!


NC-based AAPCO Group has been serving the multifamily industry as a national general contractor for 35 years. As a licensed GC in 25 states, we have the operational footprint and experience to tackle any of your capital projects' needs. Learn more here.
---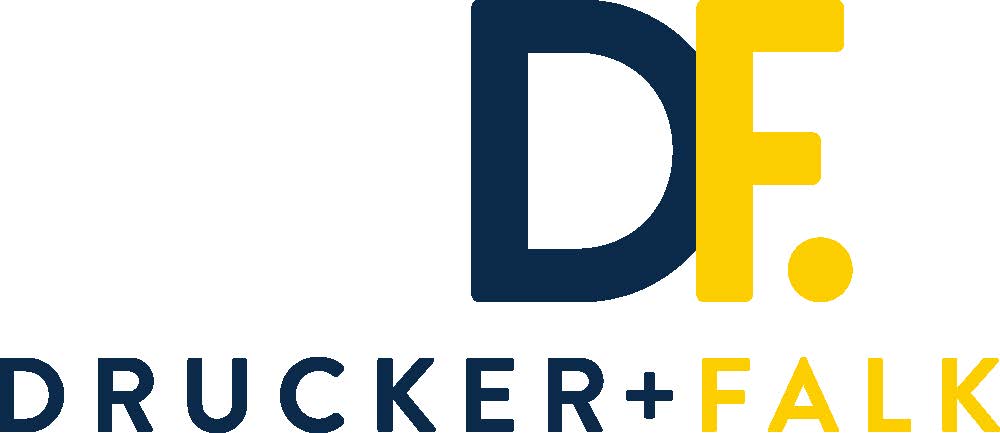 With our roots in third party management, Drucker + Falk is a performance driven real estate service and investment firm and among the most respected property management and commercial real estate companies in the country. Learn more here.
.
---

Entrata is the only comprehensive property management software provider with a single-login, open-access platform. Offering a wide variety of online tools including websites, mobile apps, payments, lease signing, accounting, and resident management, they currently serve more than 20,000 apartment communities nationwide.
Learn more here.
---

Quantum Fiber represents a leap forward into the next generation of fully digital internet solutions. We open new possibilities for builders, developers, and property owners ready to modernize their properties and future builds. Learn more here.