AANC E-Notes: 2022 4th Quarter Issue

IN THIS ISSUE:

Greetings!
As we head into the holidays and the last month of my term as AANC President, it's a good time to reflect on what has transpired over the course of the year.  2022 has been interesting, to say the least.  The combination of a transitioning economy and a divided political landscape has resulted in a tumultuous year for many businesses.  And although it was a successful year for the AANC and the apartment industry as a whole, we now find ourselves in a climate marked by caution and uncertainty. 
 
However, while none of us knows what the future will hold, I am confident that the hard work and guidance of our AANC leadership team will continue to keep us on a positive path as we head into the coming months.  On that note, I'd like to take this opportunity to announce the 2023-2024 leadership team that comprises the AANC Board Executive Committee:
 
President - Lisa Taylor | Greystar
Vice President - Karen Perkins | Blue Ridge Companies
Treasurer - Amanda Siegal Williams | BSC Holdings
Secretary - Amy Ritchy | Greystar
Immediate Past President - Jennings Snider | SYNCO Properties

Given the valuable role these and the rest of our board members play in guiding our association, it's important that we always have an eye toward the future leaders of our industry.  With that in mind, please join me in congratulating the Leadership Lyceum Class of 2023 (listed below in this newsletter).

Please note that registration is NOW OPEN for our 2023 AANC Education & Legislative Conference taking place April 24-26, 2023 at the Raleigh Convention Center.  We were thrilled to see everyone in person this past May and look forward to being able to come together again next April!

Lastly, and given that this will be my final note to our membership as AANC President, I'd like to say thank you to all of you.  I have been truly honored to have served at the helm of such a wonderful organization these past two years.  And I look forward to celebrating our continued successes in the years to come.
Jennings
Jennings Snider l SYNCO Properties
AANC President


DUKE ENERGY OFFERS ENERGY SAVING PRODUCTS FOR MULTIFAMILY PROPERTIES
Build a community you and your residents will love! The Multifamily Energy Efficiency program is designed to help residents who live in multifamily properties save energy and money. The program offers discounted smart thermostats, as well as free energy-efficient lighting, faucet aerators, high-performance showerheads, and more for units and common areas. Get started by scheduling a free assessment. An energy advisor will come out and identify eligible measures for your building. Then we'll help you schedule your installation and start saving. Visit duke-energy.com/multifamily for full details.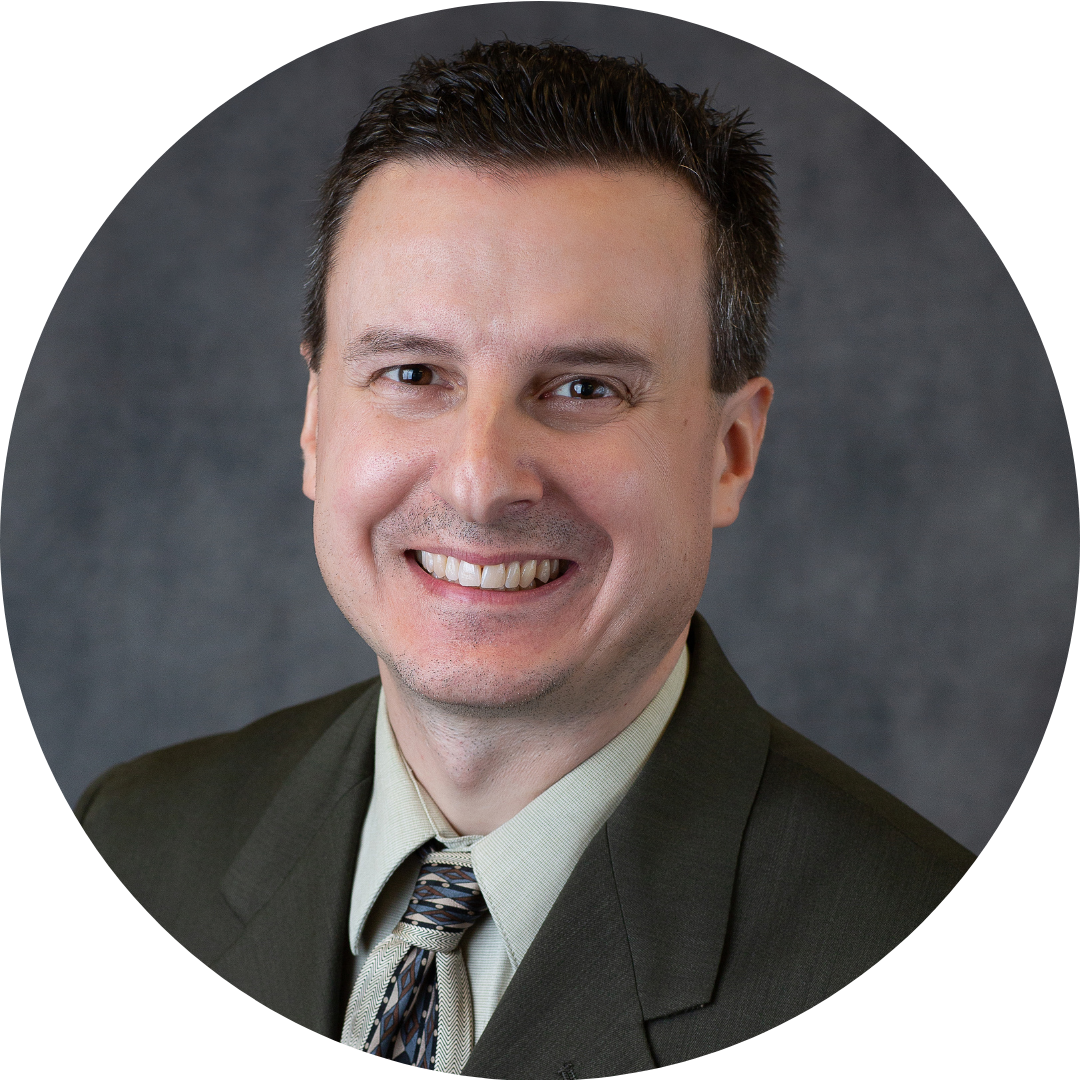 Hello AANC Members,
The year 2022 seems to have just flown by! By the time you read this, the end of year holidays will be shortly upon us. Wishing you all the best this upcoming holiday season and a safe and prosperous New Year!

As you may recall, we launched our inaugural AANC annual report last year. Later this month, we will be circulating the 2022 AANC annual report to AANC members. We are excited to recap the many successes and achievements for AANC this year.

For the past two years, AANC has been extremely fortunate to have Jennings Snider, SYNCO Properties, Inc., serve as its President. Jennings' term comes to an end at the end of the month. We are very lucky to have had Jennings leading our organization during a very challenging time with COVID. He ensured our future success and kept us operational across all levels. His professionalism, even-keeled temperament, attention to detail and constructive thinking served AANC quite well. I will miss working with him as President yet look forward to working with Lisa Taylor, Greystar, as she becomes AANC President on January 1, 2023.

Lastly, our AANC members continue to demonstrate their generosity and support of the industry by contributing to the AANC PAC (Political Action Committee), which has allowed us to surpass our annual goal with current contributions totaling $28,830 in 2022. There is still time to contribute by clicking here. 

As always, thank you for your support...and happy holiday wishes!
Joshua 
Joshua Dick l AANC
Executive Director 
NEW RENT PAYMENT REPORTING PROGRAM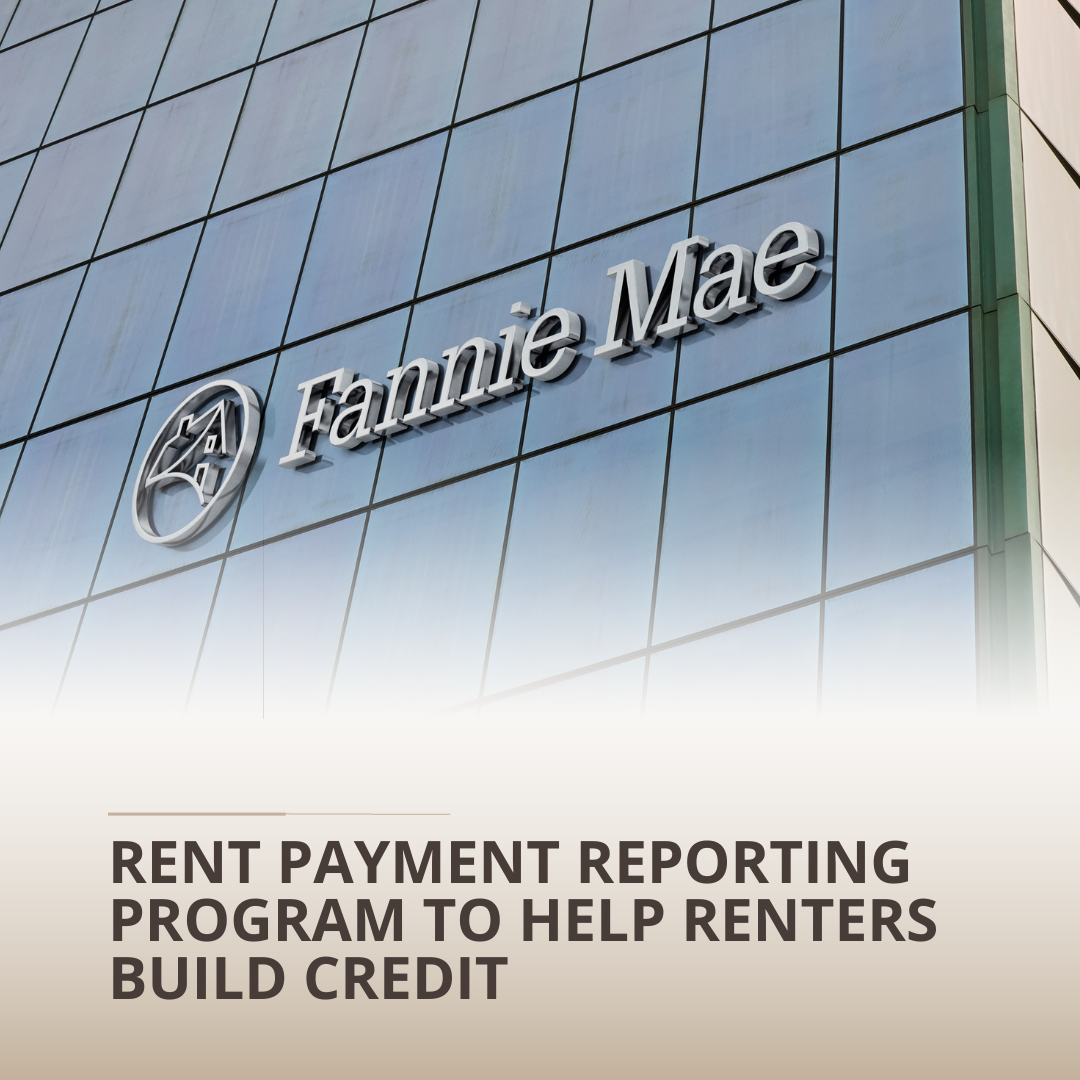 Fannie Mae Launches New Program to Help Renters Build Credit
Fannie Mae announced the launch of its Multifamily Positive Rent Payment Reporting pilot program, aimed at helping renters build their credit history and improve their credit score. Eligible multifamily property owners can share timely rent payment data through a vendor network to the three major credit bureaus for incorporation in the renter's credit profile. This pilot program is the latest solution among Fannie Mae's ongoing efforts to bolster equitable access to credit and remove unnecessary obstacles in a consumer's housing journey, whether they choose to rent or aspire to own a home.
AANC HALL OF FAME

We are NOW accepting AANC Hall of Fame nominations for 2023 inductees! If you would like to recommend someone in the multifamily housing industry, contact your local affiliate today. All 2023 Inductees will be announced during the 2023 AANC Education & Legislative Conference Recognition Lunch in April at the Raleigh Convention Center. You can also learn more and find previous inductees here.
---
LARRY CRANFORD MEMORIAL SCHOLARSHIP - Apply Today!
Get up to $1,000 off an NAA designation (NALP, CAM, CAPS, CAMT, CAS)! Named after long-time NC apartment leader Larry Cranford, the mission of the scholarship is to foster the professional apartment industry education and career development potential of selected up-and-coming multi-family rental housing industry leaders in NC. Larry was loved by many for his folksy ways, his absolute commitment to industry education, and his people skills. Larry taught apartment management and maintenance courses throughout NC for some 25 years. Larry was the AANC President from 1996-1998.
The deadline to apply is Tuesday, January 31, 2023. 
---
Region IV Announcement
We are very excited to share that another member of NAA Region IV has been elected to an industry leadership position. Kelli Lea, will be stepping into the role of Vice President for NAAEI, effective January 1, 2023.
Kelli has been with Greystar since 2006 and is a past president with the Triangle Apartment Association. Congrats, Kelli!
---
AANC 2023 EDUCATIONAL WEBINARS         
AANC is excited to host four educational webinars in 2023 aimed at Multifamily Conventional, Affordable Housing, Student Housing, IRO's and Suppliers! The topics below were strategically chosen by an AANC Education Subcommittee. Each will have a panel of industry leaders and will come with 1 CEC. More info to come in your inbox!
---
AANC LEADERSHIP LYCEUM CLASS OF 2023
The Leadership Lyceum program is a prestigious education series aimed at identifying, training, and empowering emerging leaders within AANC. The Class of 2023 will meet 3 times with a focus on varying aspects of Association Management, Leadership and Legislative Advocacy. They will also be recognized at the AANC 2023 Education & Legislative Conference and attend Lobby Day. Thank you to the 7 AANC Affiliates, the State Suppliers Council, the AANC President, and the NextGen Committee for your time and effort to assemble the Class of 2023!

Pictured Below (L-R): Nicole Baynes (Sweetwater Property Management), Katy Boone (Carroll Management Group), Sydney Bryan (Greystar), Julie Howe (AFR Furniture Rental), Jennifer Ipock (RKW Residential), Brenda Leidholdt (BluSky), Stephanie Loyd (J Turner Research), Christi Manos (Ginkgo Residential), Rachael Modlin (Lincoln Property Company), Elizabeth Anne Richardson (Phillips Management Group), Paul Sidam (Ginkgo Residential), Sarah Smith (Tribute Properties), Ashley Vetter (Phillips Management Group)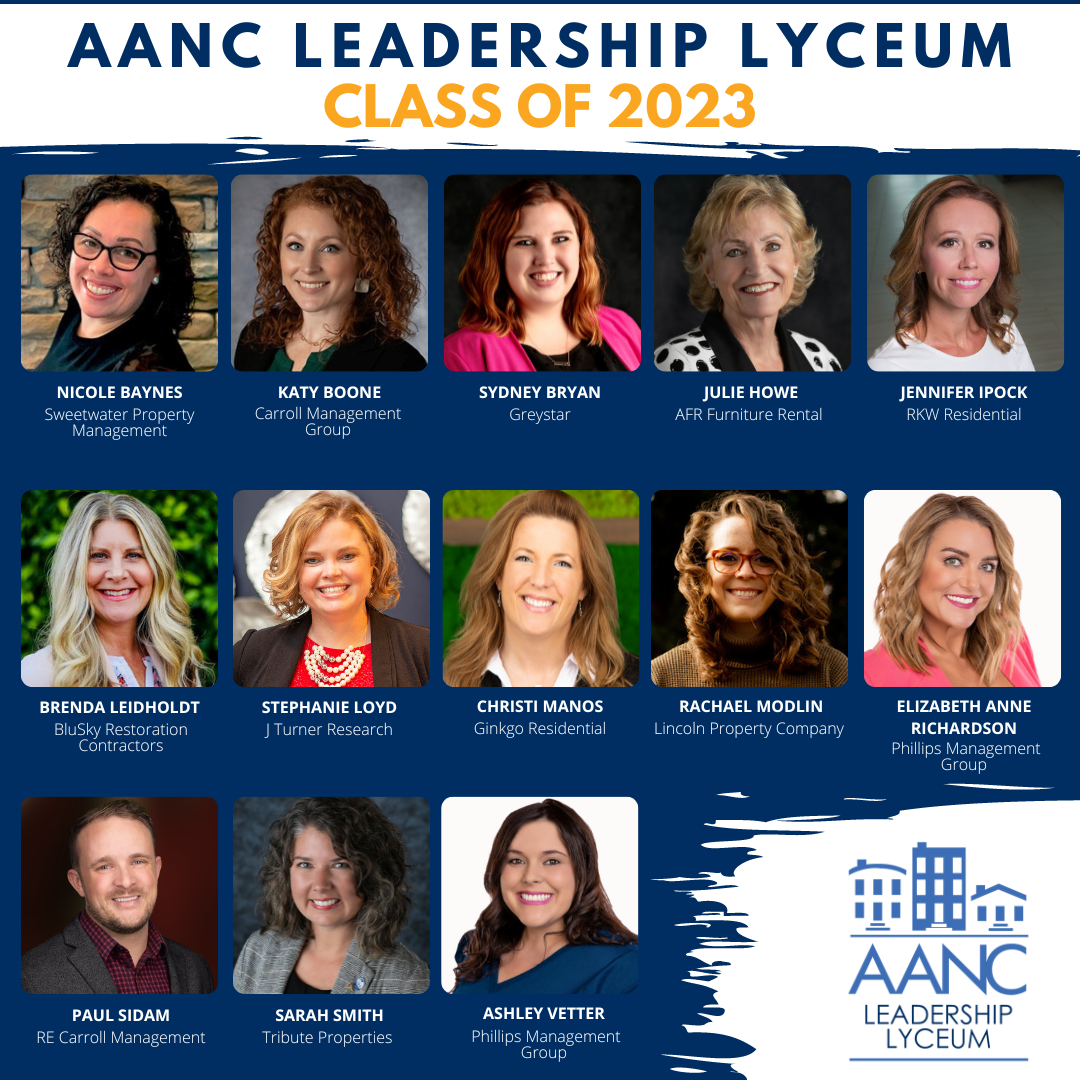 ---
AANC INSTRUCTOR DIRECTORY
The AANC Education Committee had a request from the local affiliates to develop a state specific Instructor Directory that they can access when they have needs that their volunteer faculty can't fulfill.  We know there are a lot of talented facilitators and instructors in our state!  If interested, please fill out this form to be included. 
---
---

JOIN AN AANC COMMITTEE FOR 2023
Are you looking for different ways to get involved at the state level? AANC offers members multiple opportunities through our diverse group of committees. 
AANC MEMBER SPOTLIGHT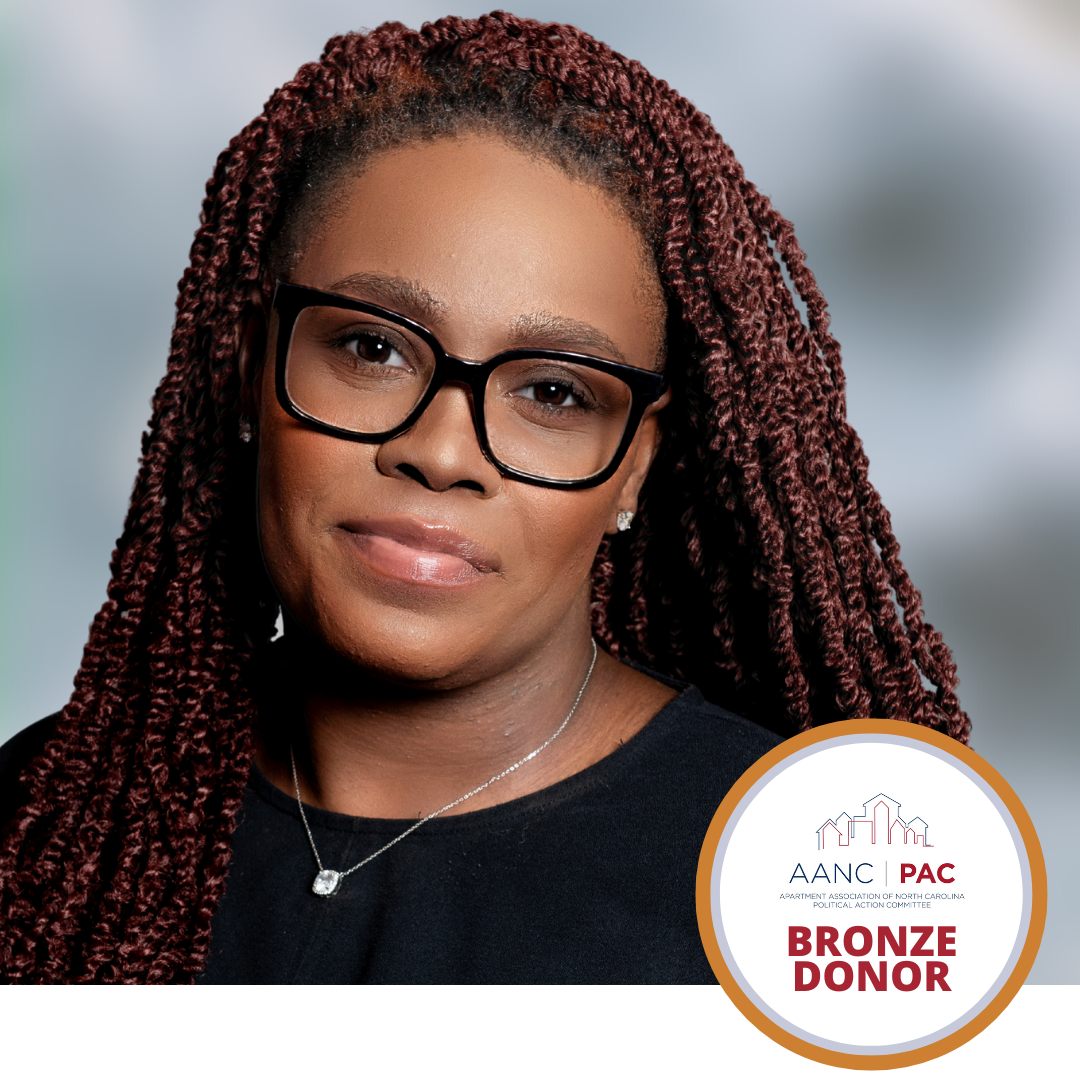 Liz Newkirk l Manager of Digital Media
Loebsack & Brownlee, PLLC
Liz Newkirk's career started in the multifamily industry back in 2016 as a leasing agent, before ultimately landing at Loebsack & Brownlee, PLLC as the Manager of Digital Media in 2019. Liz takes her responsibility and duty as a marketer to provide educational and insightful information, as well as to be an inclusive voice for people who may not have one, very seriously.
Since joining Loebsack & Brownlee and becoming involved with NAA, AANC, and several local affiliates, Liz stated that she's really come to understand her potential and passion for the industry.  Liz is appreciative of working for an organization that is far more than just specializing in tenant-landlord law, but also has a passion for education and for giving back to their community. Continue reading...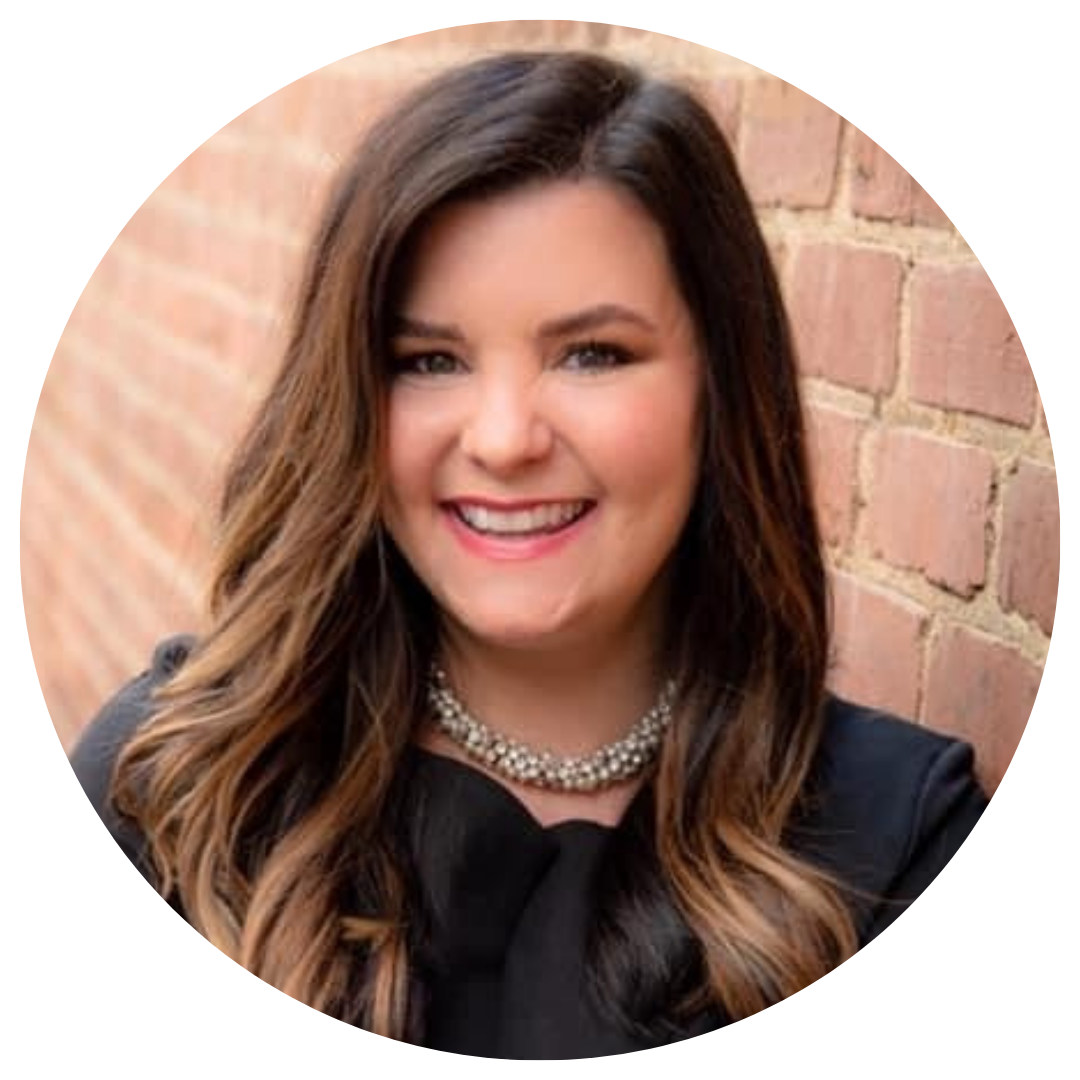 How has it already been a whole year? When we started out this year, we were so cautious but so full of hope! The past few years during the pandemic had us starting and stopping so many events that we were not sure what 2022 would hold.  We had a full slate of events and were not sure how many of them we would actually have the ability to complete, but we survived and thrived!

Our largest accomplishment was our state tradeshow and the planning and prep for the 2023 tradeshow. I am so proud of the time and effort that the State Suppliers Council (SSC) put into this years event and next years event. We spent so much time and effort designing a tradeshow and supplier experience that would be good for both suppliers and owners alike!

One of the hardest things to do as a State Suppliers Council is making sure that we prioritize the return on investment for our supplier members while making sure that our owner members see value in the experience as well, and it is a very, very delicate balance.  A huge thanks goes out to our committee members for providing amazing feedback throughout the year on what they found value in and what they felt we could change to serve them better. We also received incredible feedback from the conference surveys from our owner members that helped us to redesign certain aspects of the Trade Show to better serve both sides of the membership. Feedback is king in helping us make the best experience for everyone!

Now as we go into 2023 with an amazing SSC leadership team in Leah Vinansky with ChargePoint (incoming Chair) and Elizabeth Riley with The Liberty Group (incoming Vice-Chair), a SOLD-OUT trade show, a stacked supplier cohort in the 2023 AANC Leadership Lyceum, amazing events planned and a strong voting membership of the SSC, I can step down knowing it has been a fruitful and fun year. Thank you all for everything and I look forward to what 2023 holds for the council!
Betsy
Betsy Kirkpatrick l BG Multifamily
Chair, State Suppliers Council
bkirkpatrick@bgmultifamily.com
!!! REGISTRATION IS OPEN !!!
AANC 2023 Education & Legislative Conference
April 24-26, 2023
Raleigh, NC
#AANC2023FUTURE
REGISTER TODAY @ THE EARLY BIRD RATE!
The AANC Education Committee has planned another  'Don't Miss' conference for you! Register today for forward thinking educational sessions, in person networking with industry peers, the "The Social Network" Trade Show, and the opportunity to advocate for important industry issues at the North Carolina State Legislature.

---


The 20 in their Twenties scholarship is for 20 people who are 29 years or younger to attend the 2023 AANC Education & Legislative Conference for only $20. Nominate a rising star today!!!
Criteria:
Must be a member of at least 1 NC Affiliate 

Must be 29 years or younger on April 24, 2023

Employed full time in the rental housing industry

Demonstration of leadership
The NextGen "SHETSY" Show with Betsy Kirkpatrick and Shane Raby
Season 2, Episode 4 (Series Finale!)
Check out the video below!
AANC Legislative Update  
Since adjourning their official business for the year on July 1, 2022, legislators have primarily spent time back in their districts, serving constituents and campaigning for re-election or for other local candidates on the November 8 General Election ballot.
Races on the ballot for this year's midterm election included one U.S. Senate seat, all 14 U.S. House of Representatives seats, all 170 members of the General Assembly (120 in the state House of Representatives and 50 in the state Senate), many state and district-level judicial offices, and numerous county and city-level offices, such as county commissioners and city council members.
In total, just over 50% of North Carolina's registered voters cast their ballots in the midterm elections, up about 2% over the 2018 midterm elections. This year, voters provided Republicans with two more years of control in the North Carolina General Assembly. While the House fell just one seat short of a supermajority, the number of seats needed to override a Governor's veto, the Senate was able to hit the 30-seat supermajority threshold. In 2023, the House will be made up of 71 Republicans and 49 Democrats with 23 new members joining the legislature in January. The Senate will welcome 30 Republicans and 20 Democrats with 12 being new members when lawmakers return in 2023. On the federal side, North Carolina will send Republican Ted Budd to the U.S. Senate and seven Republicans and seven Democrats to the U.S. House of Representatives. 
While previously discussed as a possibility by House and Senate leadership, the legislature is not expected to hold a lame-duck session prior to the end of 2022. During these interim months, the Government Affairs Committee is working to collect input from committee members and the local affiliates to craft the legislative agenda for the 2023-2024 biennium. Per state law, the North Carolina General Assembly will convene the beginning of the 2023 session on Wednesday, January 11 to elect officers, adopt rules, and perform other organizational duties. They will then adjourn that day and stand adjourned until Wednesday, January 18. Once back in session on January 18, the legislature will begin its business for the year—filing bills, holding committees, and voting on bills.
---

AANC PAC
Thank you to everyone who donated to the AANC PAC in 2022! Thanks to our 220+ PAC supporters, AANC backed a bi-partisan group of 26 House and Senate members who are supporters of the industry in their General Election races. AANC contributed a total of $39,500 to the 26 candidates running for re-election, representing all seven affiliates.
We are at 115% of our 2022 goal, reaching $28,830 in contributions. As we begin ramping up for the 2023 legislative session, we ask that you consider giving today. To donate, text "AANCPAC" to 50155 or click here.
---

Multifamily Housing Coalition of North Carolina PAC
The Multifamily Housing Coalition of North Carolina is an independent expenditure political committee designed to support AANC's legislative and regulatory advocacy efforts. Since the Coalition can accept both individual and corporate dollars, consider including a donation in your company's 2023 budget.
Contributions do not support individual candidate campaigns like the PAC, and instead are used to expand the AANC's reach, educate legislators, and raise public awareness to the challenges facing the multifamily housing industry. 
Interested in being one of the inaugural donors to the Coalition? You or your company can donate today!
NAA Update from Susan Passmore
NAA Region IV Vice President

We are fresh out of NAA's biggest business meeting of the year, the Assembly of Delegates, which was held in Norfolk, Virginia, on November 16 and 17. At that meeting, committees had their final meetings of the year, delegates approved several minor bylaw changes, and voted in favor of the 2023 slate of officers, which sees Ronda Puryear, with Management Services Corporation, move to NAA Chair. Members in attendance enjoyed the installation ceremony alongside magnificent food and fellowship.
Region 4 elected Martha Dryden, with AU Associates, to fill the unexpired term of Kelli Lea as Kelli moves to serve as the National Apartment Association Education Institute's Vice President position in 2023. The NAA Board approved the 2023 budget. The budget includes multiple investments in the Click and Lease product.  

At the AOD meeting, NAA Chair, Don Brunner, announced that the NAA PAC had reached it's one-million-dollar 2023 goal! The following Region 4 affiliates met or exceeded their fair share:
Apartment Association of Greater Columbia

Apartment Association of Greater Memphis

Apartment Association of Western North Carolina

Atlanta Apartment Association

Charleston Apartment Association

Chattanooga Apartment Association

Greater Nashville Apartment Association

Louisville Apartment Association

Myrtle Beach Apartment Association

Piedmont Triad Apartment Association

Upper State Apartment Association
Registration for Apartmentalize 2023 is now open and "where its AT"! Apartmentalize will be in Atlanta, Georgia taking place June 7-9, 2023. Register now to connect, share ideas, find solutions and save $375! Also, check with your local affiliate to see if they have discounted registrations. Last but certainly not least, Advocate will be in Washington, DC,  March 28 - 29, 2023. Be on the lookout for more information about registration.

Just a friendly reminder that you can find all affiliate events in one convenient location on the AANC website event page. If you would like to be added to the Region 4 email list, please let me know. 

If I can ever be of assistance to you or your association, feel free to reach out.
Susan
Susan Passmore l Blue Ridge Companies
NAA Region IV Vice President
336-889-1540
spassmore@blueridgecompanies.com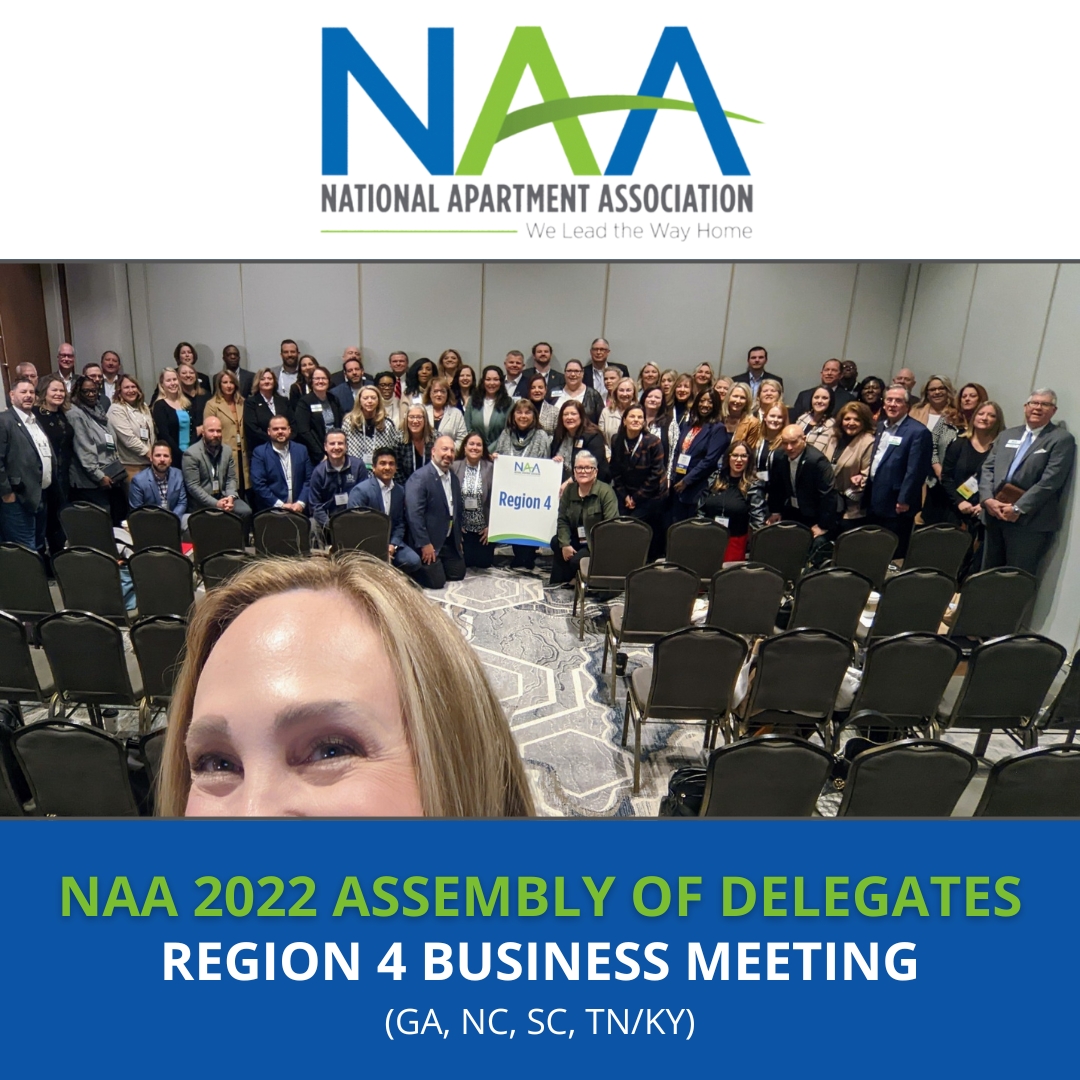 ---
UPCOMING 2023 NAA EVENTS
Advocate
March 28-29
Grand Hyatt Washington | Washington, DC
Apartmentalize
June 7-9
Georgia World Congress Center | Atlanta, GA
Assembly of Delegates
November 13-15
Hotel del Coronado, Coronado, CA
---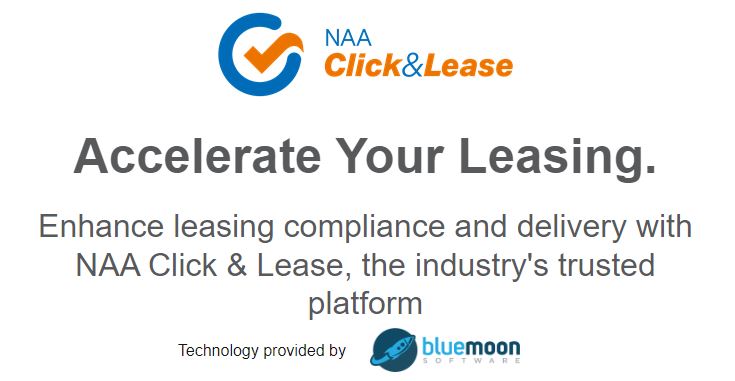 Apartment Association of Western North Carolina (AAWNC)
AAWNC hosted their annual meeting with more than 30 attendees on Thursday, November 10 at Hawthorne at Southside. Members were able to attend for free, and the event included vendor appreciation and the annual board of directors election. Officers for the new year are then elected at the first board meeting. Newly elected to the board include: Alyssa Clair, Eliza King, Kaitlin Lange, Kelly Noble, Michelle Kingson, Rachael Modlin. They will be joining current board members: Bethany Lykins and Kimberly Medearis. AAWNC also headed west on Thursday, November 17 for Friendsgiving in Cullowhee, NC. Members were able to attend for free and brought dishes to share for a potluck-style dinner. Gregory Pest Solutions was the beverage sponsor for this event. 

---
Greenville Area Property
Managers Association
NAA released their Fall Membership Report! AANC is proud to announce the Greenville Area Property Managers Association had the largest percentage of growth in supplier count from April 2022 to October 2022. Amazing, GAPMA!
---
Greater Charlotte Aparetment Association
Tune in to the GCAA's Morning Perks Podcast, co-hosted by Bill Clements and Leah Vinansky. New episodes air on the second and fourth Wednesday at 7:00am! Join us as we talk through latest trends in the multifamily industry, upcoming events & how to get the most out of getting involved!
---
Greater Fayetteville Apartment Association (GFAA)
On Thursday, November 17, GFAA hosted our annual meeting with lunch at Highland Country Club with more than 50 attendees. The annual meeting included the executive officer election with all officers being re-elected: Heather Gonzalez (President), Nana Bentsi-Enchill (Vice President), Brenda Leidholdt (Secretary), and Nicole Baynes (Treasurer). Following the annual meeting, Mindy McCorkle presented the seminar, Interviewing and Hiring Practices That Need to Adapt to the New Workforce. Attendees learned how to approach the candidate selection process in a way that helps identify the best candidates for their team and allows them to select based on evidence and not gut, they also learned a unique approach to the interview process to help find the right associates for their open positions.

---
Piedmont Triad Apartment Association (PTAA)
The PTAA just wrapped up a successful Trade Show in October. The atmosphere was great and we were happy to see so many faces that we missed over the past couple of years. We are excited to announce that we have set a date for our 2023 Diamond Awards and that is May 11th. The nomination window is open! We have heard from our on-site members that more residents have been coming into the community offices anxious and agitated as of late. In an effort to help, the PTAA is putting on a Conflict Resolution: De-escalation Workshop on December 6th and offering 3 CECs for those that need end of year credits. 

---
Triangle Apartment Association (TAA)
TAA proudly worked with 3 different charity organizations this year. Thank you to our members for your support and generosity. We hosted a crayon and marker drive throughout the summer months that benefited Crayons to Calculators. These supplies were specifically earmarked for public school teachers in Durham County to assist them in restocking their classrooms. Then, we hosted a Day of Service with the Food Bank of Central and Eastern North Carolina. Members served a day in October at either the Raleigh or the Durham location. Meals were boxed, vegetables and juice sorted/bagged, and lots of fellowship occurred. Then, most recently, in November, we hosted a Happy Hour Headshots in partnership with the November After Work Networking event. Our members donated to A New Lease on Life in exchange for a professional headshot. Proceeds will help families moving into their new apartment homes.

Visit your local Apartment Association website to see what education is being offered and to register for upcoming events.

GCAA | Greater Charlotte Apartment Association
GFAA | Greater Fayetteville Apartment Association
GAPMA | Greenville Area Property Managers Association
PTAA | Piedmont Triad Apartment Association
TAA | Triangle Apartment Association
AAWNC | Apartment Association of Western North Carolina
WAA | Wilmington Apartment Association 
THANK YOU TO OUR E-NOTES SPONSORS!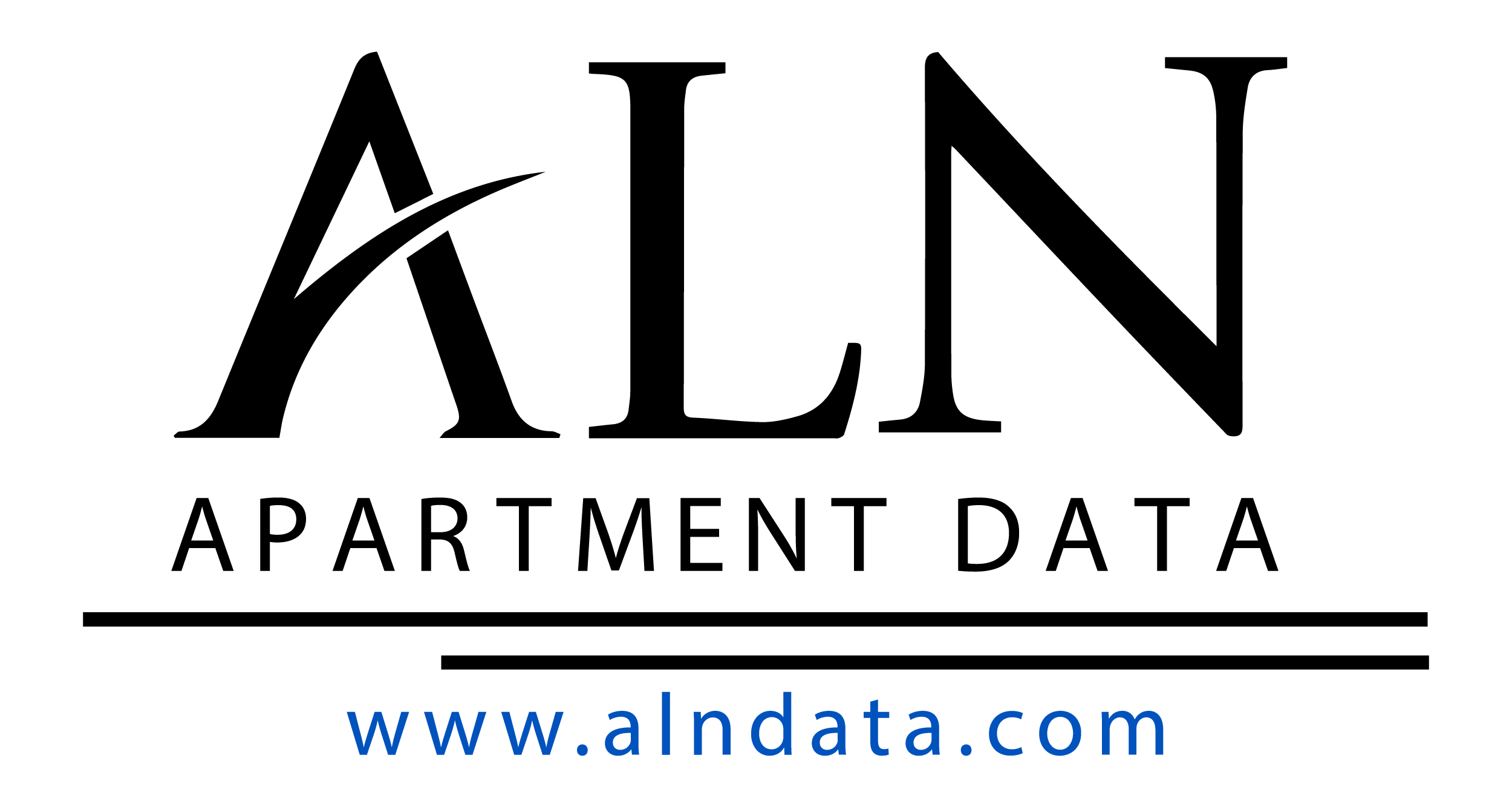 ---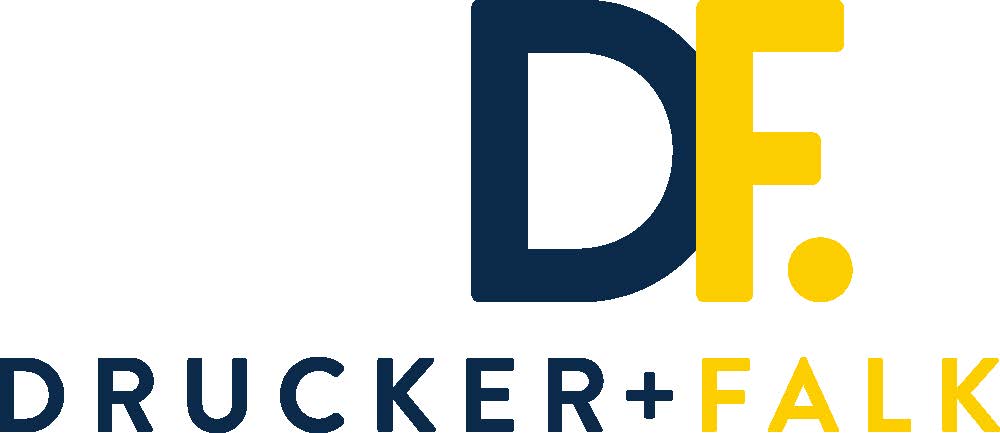 ---