AANC E-Notes: 2022 3rd Quarter Issue

IN THIS ISSUE:

Greetings!
As we enter the final quarter of the year and my last few months as the AANC President, there is much to reflect on. Our industry in this great state has continued to persevere despite the roller-coaster ride of the last couple of years.  Challenges such as supply chain issues, escalating expenses, and workplace logistics, have been coupled with the benefits of high occupancies, escalating rent rates, and unprecedented property valuations.  It's truly been an unprecedented time (both good and bad) in our business.  Absent the resilience, comradery and supportive nature of those in our industry, it could have been a much more difficult time for us all.  I feel a great sense of gratitude for that.  The multifamily industry, more so than any other industry of which I am aware, embodies an attitude of "we're all in this together." For that, I am grateful to all of you.

I'd like to take this opportunity to highlight a recent legislative "win" for our industry.  This past July, AANC announced that Governor Roy Cooper signed into law HB 607: Various Court Changes. This bill includes a series of provisions that affect the North Carolina court system, including one of AANC's offensive legislative goals for the 2022 short session – requiring summary ejectment training for magistrates.

Additionally, we have some exciting events in the coming months that I'd like to encourage you to sign up for. On September 14, we will be holding our Applicant Fraud Alert: Prevent & Cure Webinar and in November we will have our Innovative Social Media & Marketing in 2022 education webinar which will be the fourth and final in the 2022 series.  Please consider joining for one or both of these sessions!
 
Lastly, I'd like to ask you to save the date for our 2023 AANC Education & Legislative Conference which will be held April 24-26, 2023 at the Raleigh Convention Center.  We were thrilled to see everyone in person this past May and look forward to being able to come together again next April! Please note, registration will open a month earlier than normal: 12/1/22. #AANC2023FUTURE

As you prepare for these last few months, please keep in mind that there are still a number of upcoming industry matters and updates that AANC has in store for you. I encourage you to continue reading this publication to help keep you in the know and to further connect you to your fellow industry professionals.
Jennings
Jennings Snider l SYNCO Properties
AANC President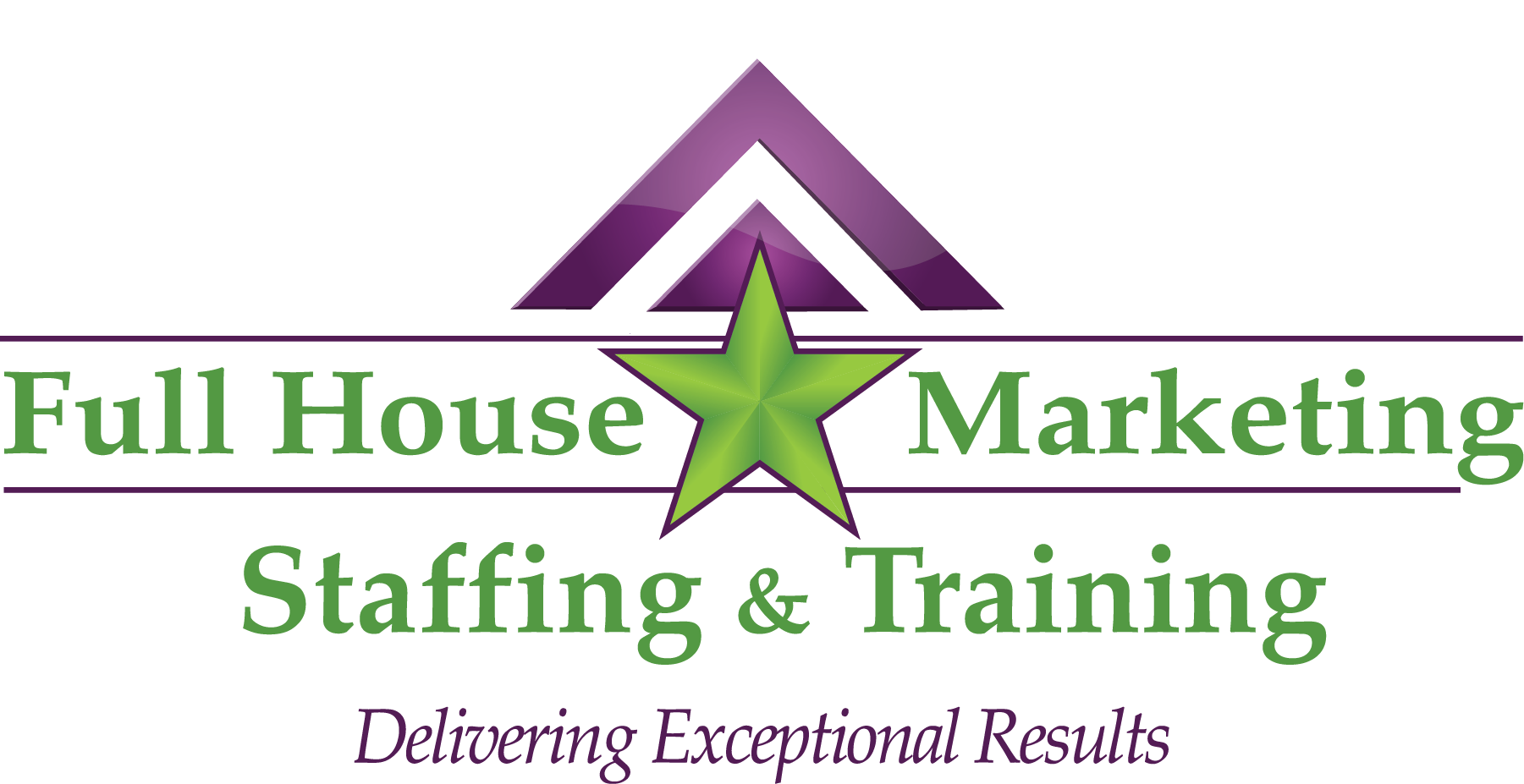 Full House Marketing® is more than just marketing; we partner to help you achieve full occupancy at your apartment community, full staff of on-site and corporate team members, along with fully trained talent at every level of your organization. Our services include interim staffing, work-to hire, direct hire, lease up, marketing and training services. As the longest standing apartment staffing provider in N.C., Full House Marketing was founded by national industry educator, Rebecca Rosario. Put our tailored solutions, extensive proven processes, and 22-year, award winning record to work for you! Visit www.FullHouseMarketing.com. Email Rebecca@FullHouseMarketing.net. Call 919.362.6282.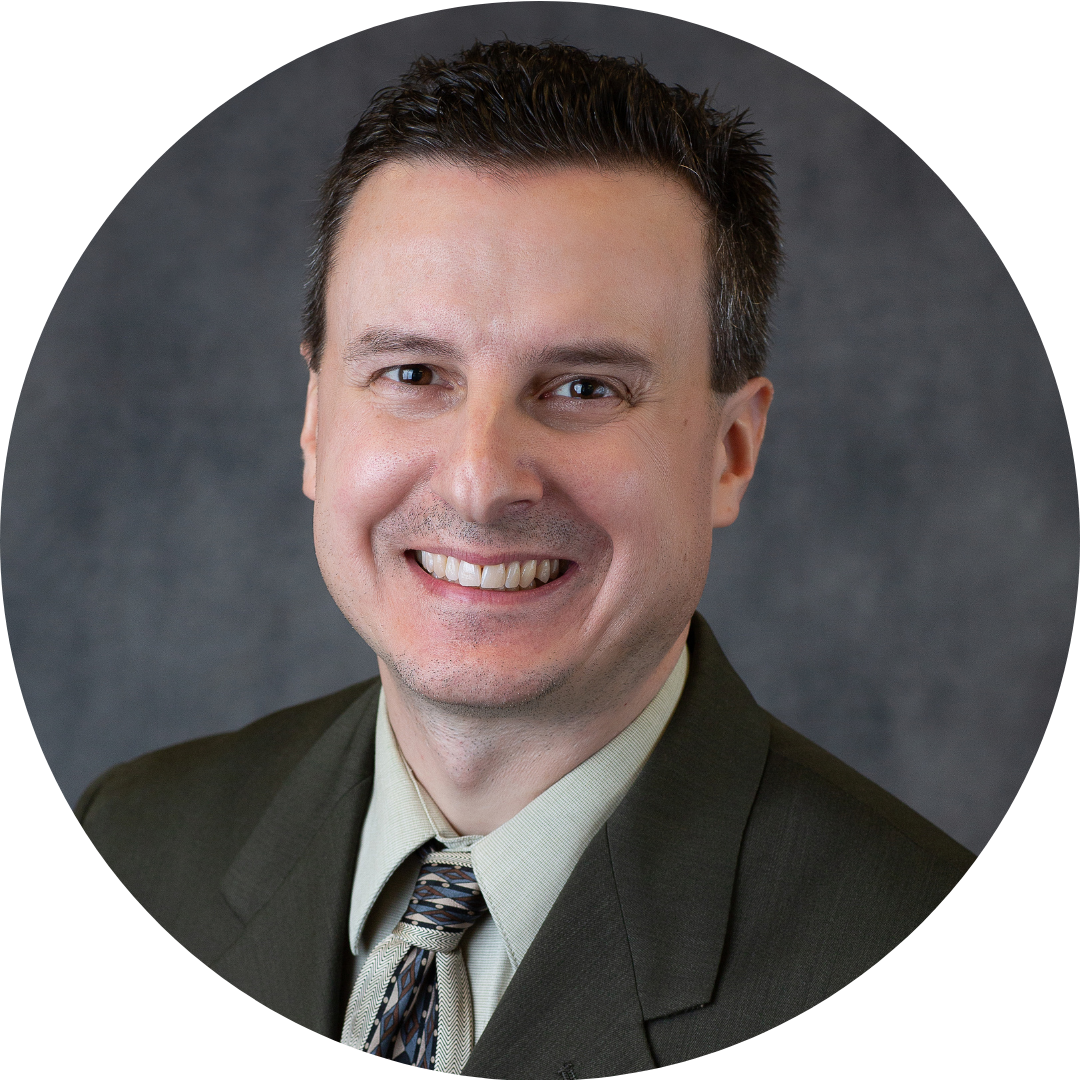 Hello AANC Members,
I hope summer treated you well and that you were able to take that much needed vacation with family, friends or even by yourself and decompress and reenergize!

NAA's Assembly of Delegates (AOD) meeting is open for registration. It will be held November 15-17 in Norfolk, VA. In addition to being the largest business event of the year and the annual gathering of delegates and alternates from across the country, Ronda Puryear will be installed as NAA Chair. While time is running out, you have until tomorrow, September 2, to submit your application to serve on an NAA or NAAEI committee for 2023 as they are in the process of soliciting committee volunteers.

The AANC Education Committee had a request from the local affiliates to develop a state specific Instructor Directory that they can access when they have needs that their volunteer faculty can't fulfill.  We know there are a lot of talented facilitators and instructors in our state!  If interested, please fill out this form to be included. 

I would like to introduce Sarah DuBose who is AANC's interim Director of Government Affairs. She will be working with AANC in areas including state level government affairs and regulatory issues, our PAC and Multifamily Housing Coalition of NC PAC, housing affordability, public relations and Diversity Equity & Inclusion (DE&I).

AANC held its Lobby Day on June 15 in Raleigh which proved very effective. AANC Lobby Day is our annual opportunity to meet with our statewide legislators to discuss issues important to the multifamily industry. We had around 60 AANC members that participated in meetings with 58 of our NC representatives (42) and senators (16). During one of our meetings with Senator Warren Daniel, a recent AANC legislative advocate award winner, we advocated for the inclusion of language on the need to require summary ejectment training for magistrates and he immediately found an avenue to include it in HB 607.  It didn't take long after that for both the House and Senate to approve the bill and for Governor Cooper to sign it on July 7. This was one of AANC's offensive legislative goals this 2022 short session.

AANC Members continue to impress and play an important role in our industry. I am proud to announce that the AANC PAC (Political Action Committee) goal, has not only been reached, but surpassed. We currently have $27,610 in contributions in 2022. If you haven't contributed yet, we encourage you to do so here.

As always, thank you for your support!
Joshua 
Joshua Dick l AANC
Executive Director 
September 14, 2022 l 10:00am l 1 CEC
Sponsored by: CheckPoint (an MRI Software Company)


Join this amazing industry panel bringing expertise on leasing applicant fraud trends; including effective tips and tricks on how to detect and prevent this from happening in your company. 

In this webinar, you'll learn about: 

✔  Common Occurrences that Cause the Most Fraud
✔  Fraud Trends & Predictions on What is Coming 
✔  Tools to Detect & Prevent Fraud in the Leasing Process
...and more!

REGISTER


Additional 2022 Educational Webinar! 

November 9, 2022
Innovative Social Media & Marketing in 2022

---
GOVERNOR SIGNS HB 607 INTO LAW
Which Includes An AANC-Requested Legislative Agenda Item
AANC is excited to announce that on Thursday, July 7, Governor Roy Cooper signed into law HB 607: Various Court Changes. This bill includes a series of provisions that affect the North Carolina court system, including one of AANC's offensive legislative goals for the 2022 short session – requiring summary ejectment training for magistrates. 
Effective January 1, 2023, magistrates are now required to receive training on summary ejectment laws as part of their annual 12-hour in-service training. Recognizing that frequent changes affecting landlord tenant law and a lack of consistent interpretation and application across North Carolina's 100 counties impacted AANC's members, AANC began advocating for the inclusion of summary ejectment law as one of the required subjects for annual magistrate training. Continue reading...
---
AANC WINNERS: 2022 NAA Top Employers Awards
The National Apartment Association has announced the winners of the 2022 NAA Top Employers Awards, which recognize member organizations that foster cultures of collaboration, innovation and hard work. Congratulations to these AANC members named to the list:
Atlantic Pacific Company

S.L. Nusbaum

Phillips Management Group

Liberty Rent

The Guarantors
Read more from NAA: http://ow.ly/LyyH50JCbas
---
NAA and NMHC released the updated Apartment Demand Report
The updated study estimates the number of apartment units that will be needed through 2035 at the national and state level, as well as for 50 metro areas.
Raleigh is among the 50 metro areas covered in this report.
---

.
CALLING FUTURE LEADERS FOR THE LYCEUM CLASS OF 2023! 
The AANC Leadership Lyceum, a series of programming aimed at identifying, training, and empowering emerging leaders within AANC, has opened the submission process for the Class of 2023. 
The Lyceum class of 2023 has a maximum of 14 participants. All owner/operator participants are nominated by their local association and the AANC State Suppliers Council will appoint up to 3 supplier participants. In addition, the AANC President may appoint 1 additional participant.
NOTE: Lyceum candidates should be actively involved with their local association and have served at least 2 years on a committee. Additionally, Lyceum participants should not currently be or previously have served on the AANC Board of Directors. 


---
AANC INSTRUCTOR DIRECTORY
The AANC Education Committee had a request from the local affiliates to develop a state specific Instructor Directory that they can access when they have needs that their volunteer faculty can't fulfill.  We know there are a lot of talented facilitators and instructors in our state!  If interested, please fill out this form to be included. 
---
---

JOIN AN AANC COMMITTEE
Are you looking for different ways to get involved at the state level? AANC offers members different ways through our diverse group of committees. 
AANC MEMBER SPOTLIGHT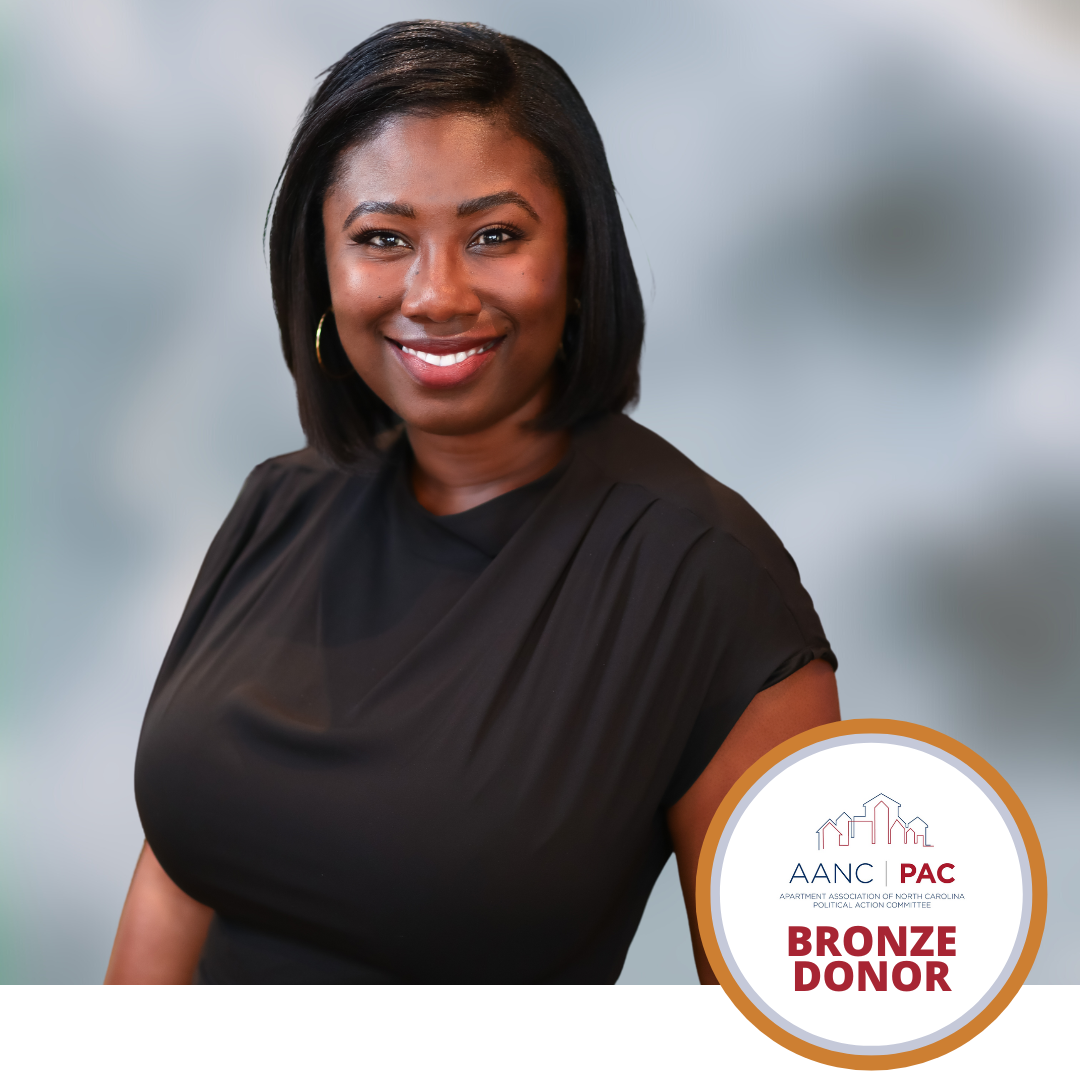 Nana Bentsi-Enchill
Regional Manager at Hawthorne Residential Partners

Nana Bentsi-Enchill's career in the multifamily industry began when she was still an undergraduate student. She took a part-time job as an apartment leasing consultant for student housing in exchange for free rent. There, she discovered a passion for communication with tenants that has carried throughout her career. 
Upon graduating, Nana returned home before diving headfirst into the job hunt. After considering working in a lab, she applied for a job as a leasing consultant with an apartment management company in Fayetteville, NC. After four years in the multifamily industry, as she transitioned into her next role at a new company, Nana realized that she had found her career in the industry – and hasn't looked back. Continue reading...
---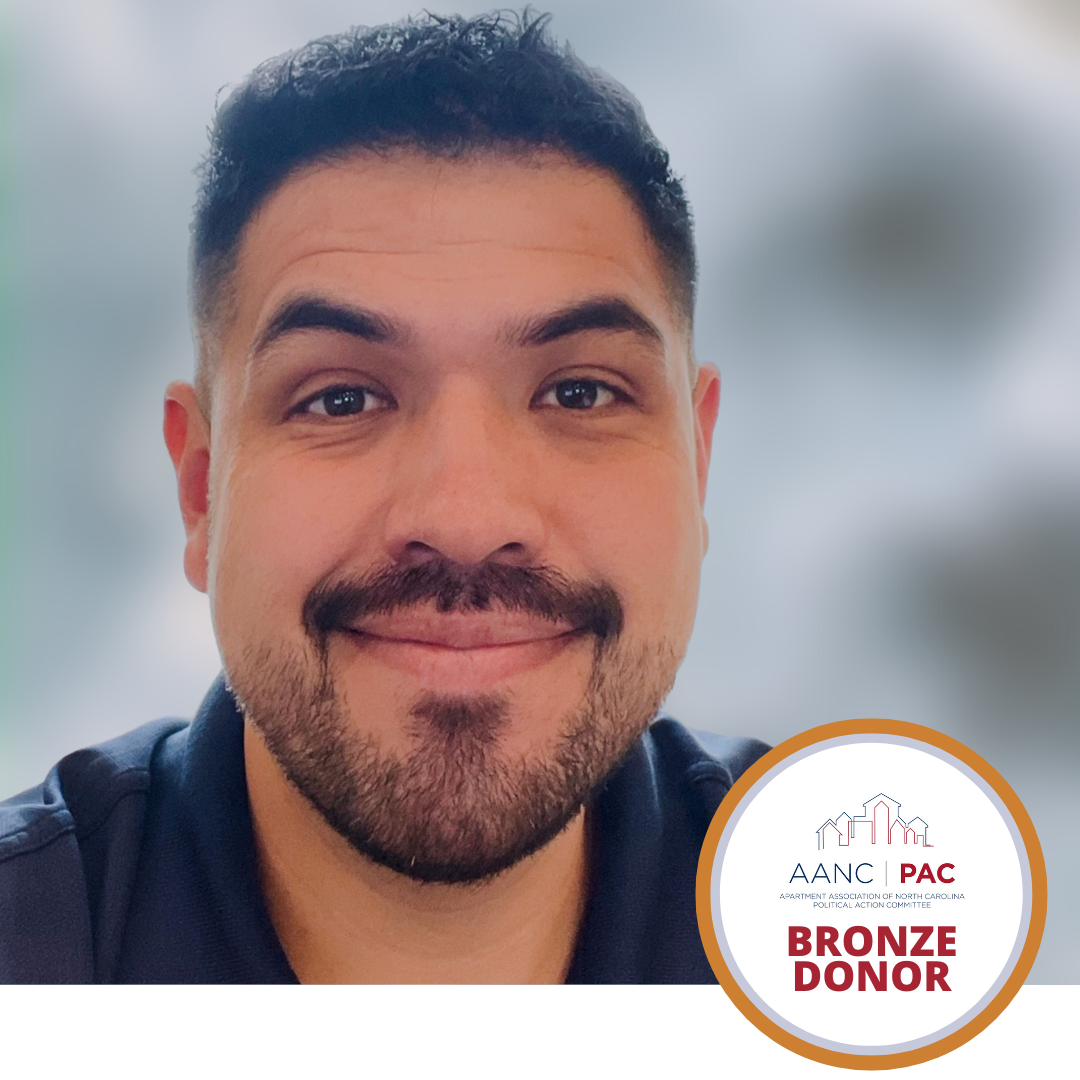 Joel Nevarez
Community Manager at Southwood Realty

Joel Nevarez's path to the multifamily industry was long and a little unconventional, but he gained countless valuable skills along the way. Joel grew up in the small farming town of Ashton, Idaho, where his family ran a potato farm, and he learned the values of hard work and determination at an early age. After graduating from high school, he joined the U.S. Navy in 2005. He served for 7 ½ years and was based up and down the eastern seaboard, in Japan and in San Diego, where he concluded his time in the Navy. After a brief stint as a welder in the shipyards of Virginia, Joel moved to Asheville, NC, with his then fiancé, Wendy, where he says he "fell into property management."
 
Joel decided to take the first step in his career in the multifamily industry when he walked into the Barrington Village apartment complex, where he was a resident at the time, and asked the front desk associate for a job. Continue reading...
---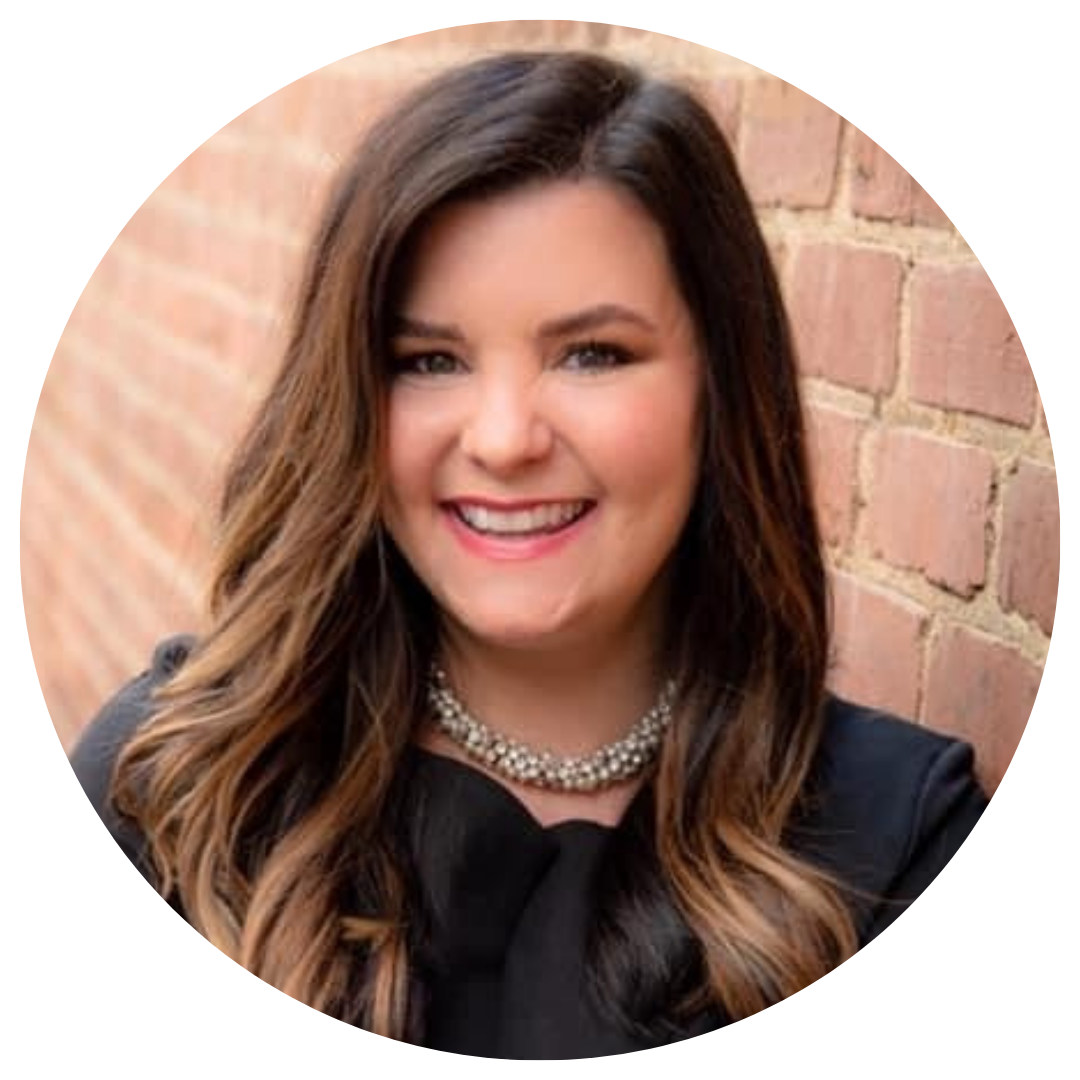 We blinked and it is already almost 4th quarter...where has 2022 gone?
For this spotlight I wanted to talk about the difference between a vendor and a supplier partner. A vendor is basically like a soda machine. You press a button, pay your money, and out comes your desired drink. It is quick, but is it what is really best for you? Does it truly meet your need or is a band- aid that leaves you needing more/spending more in the long run.
The reason the AANC refers to our supplier partners as such is that we are truly partners in your journey. You consult with your partner, discuss your needs and desired outcomes, and a supplier partner works WITH you to recommend what would best suit the situation. We want you to be able to check your item off of your list as quickly and efficiently with as low of a cost as possible. Additionally, we want you to be able to provide the best service to your residents and with fiduciary responsibility in mind!
Why use a member of the AANC State Suppliers Council? Because you get much more than just a "press a button" style service, you truly get a partner that can help you maximize your dollars and minimize your headache. If you are in need of any specific item and don't know which supplier best fills that need, reach out to the SSC Vice-Chair, Leah Vinansky, or myself and we can help you connect!
Betsy
Betsy Kirkpatrick l BG Multifamily
Chair, State Suppliers Council
bkirkpatrick@bgmultifamily.com
SAVE THE DATE!
AANC 2023 Education & Legislative Conference
April 24-26, 2023
Raleigh, NC


Mark your calendars and plan now to join us for the 2023 AANC Education & Legislative Conference! Registration will open December 2022 and sponsorship/exhibit opportunities will open October 2022. 
Plan Ahead! ...2023 Pricing

OWNER/OPERATORS
Early Bird Group Pricing: $299, $269, $249
Early Bird Pricing: $299
Regular Pricing: $319

Non-Sponsoring Supplier Pricing: $449
---
The 20 in their Twenties scholarship is for 20 people who are 29 years or younger to attend the 2023 AANC Education & Legislative Conference for only $20. Nominate a rising star today!!!
Criteria:
Must be a member of at least 1 NC Affiliate 

Must be 29 years or younger on April 24, 2023

Employed full time in the rental housing industry

Demonstration of leadership
The NextGen "SHETSY" Show with Betsy Kirkpatrick and Shane Raby
Season 2, Episode 3
Check out the video below!

AANC Legislative Update  
2022 Short Session Recap
After a lengthy long session in 2021 through early 2022, the North Carolina General Assembly convened for the short session, the second year of the biennium, on May 18 and adjourned just 26 legislative days later, on July 1.
 
Although the short session is over, the adjournment resolution calls for lawmakers to convene once a month through the end of the year. These sessions have been and are expected to continue to be skeletal sessions in which no substantive business is conducted. However, during these once-a-month sessions, lawmakers may consider bills making appointments or nominations, responding to election law litigation, impeachment, the adoption of conference reports for bills for which conferees had been appointed by both houses on or before July 1, and to hold any veto override votes on bills that have been vetoed by the Governor. Legislative leaders also indicated that these sessions may be used to take up other outstanding issues, such as Medicaid expansion or redistricting, but that those sessions would not take place until later in the year, if at all.
 
AANC's government affairs team will continue to monitor legislative developments during the interim months and is beginning to prepare for the 2023 legislative session. An update on AANC's legislative agenda for 2023 will be provided later this year.
---
Another Successful Lobby Day in the Books
AANC's annual lobby day at the North Carolina General Assembly occurred on June 15, 2022. Approximately 60 attendees from across the state advocated for AANC's legislative agenda and discussed current industry challenges with lawmakers, as well as presented AANC's legislative champions and advocates with awards for their support of the industry. Attendees met with almost 60 House and Senate members from both parties, representing over a third of all legislators.
 
The lobby day wound up being crucial to the passage of legislation requiring summary ejectment training for magistrates, one of AANC's legislative agenda items. During a meeting with Senator Warren Daniel of Burke County, he noted AANC's concerns and immediately identified HB 607: Various Court Changes as a vehicle for the summary ejectment training language. Senator Daniel, along with Representative Sarah Stevens of Surry County, worked their fellow House and Senate colleagues to include the summary ejectment training language without issue in the final version of HB 607.
 
Read more about HB 607 and other measures passed during the 2022 short session.
---
District Visits with Lawmakers
During the North Carolina General Assembly's interim months and during the August Congressional recess, AANC has been partnering up with affiliates to connect with legislators across the state.
.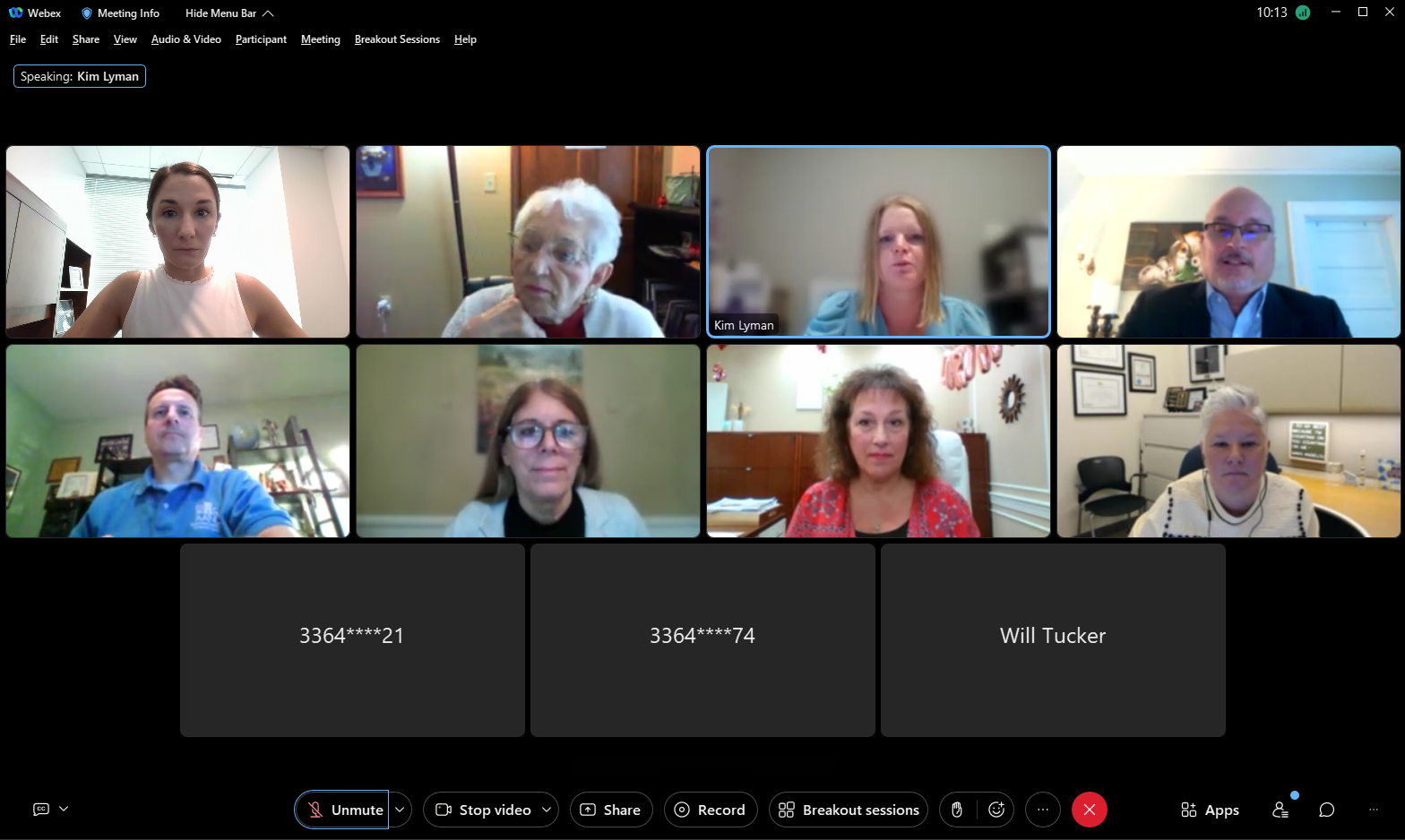 In August, PTAA and AANC coordinated two virtual meetings with the offices of two area members of Congress. On August 15, PTAA and AANC members met with the office of Congressman Ted Budd, and on August 25, the team met with Congresswoman Virginia Foxx.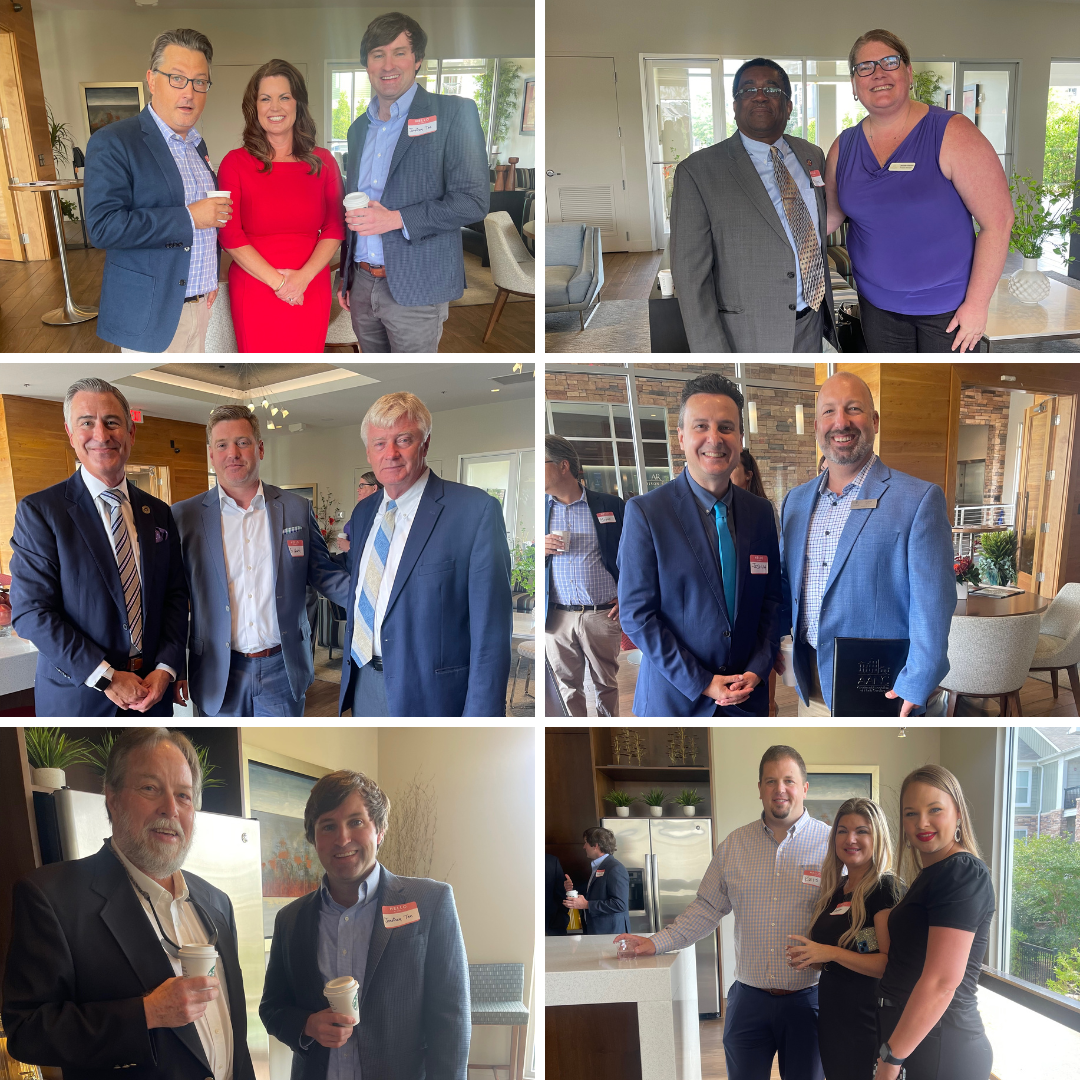 Ahead of the AANC Board of Directors meeting in Fayetteville on August 17, GFAA and AANC planned a meet and greet with area lawmakers. State legislators in attendance included Senator Kirk deViere of Cumberland County, Representative Garland Pierce of Scotland County, and Representative Billy Richardson of Cumberland County.
---

AANC PAC
Thank you to everyone who has supported our advocacy efforts through donations to the AANC PAC!
 
We are at 110% of our goal, reaching $27,610 in contributions this year, but our work is not complete. Text "AANCPAC" to 50155 or click here to donate! 
---

Multifamily Housing Coalition of North Carolina PAC
Earlier this year, AANC launched the Multifamily Housing Coalition of North Carolina, an independent expenditure political committee to support AANC's legislative and regulatory advocacy efforts. Since the Coalition can accept both individual and corporate dollars, contributions cannot support candidate campaigns like the PAC, but instead are used to expand the AANC's reach, educate legislators, and raise public awareness to the challenges facing the multifamily housing industry.

Interested in being one of the inaugural donors to the Coalition? You or your company can donate today!
NAA Update from Susan Passmore
NAA Region IV Vice President

We are deep into the 2023 budget season and it's a perfect time to remind ourselves of the value of membership in our local apartment association. Membership in your local affiliate includes membership in the Apartment Association of North Carolina and the National Apartment Association. Your affiliated associations create a web of advocacy, education, and services at the local, state, and national levels, all working to protect and further our industry. Click and Lease is the industry's trusted lease compliance platform. Click and Comply software allows property management companies to consolidate processes and systems into one place.
As we near the fourth quarter of the year, it's trade show and awards season for many affiliates across the state. Just a friendly reminder that you can find all affiliate events in one convenient location on the AANC website event page.
NAA's Assembly of Delegates registration is open. It will be held November 15-17 in Norfolk, VA. In addition to being the largest business event of the year and the annual gathering of delegates from across the country, Ronda Puryear will be installed as NAA Chair.
On July 13, communication@naahq.org sent out an email to solicit committee volunteers for 2023 for NAA and NAAEI. Please be sure to submit your application by September 2, 2022. 
We are in a significant election year and NAAPAC has a one-million-dollar goal for 2022. As of July 25, NAAPAC has received approximately $635,000 in contributions, which is on track for the $1 million goal. Please consider making an investment in NAAPAC if you have not already done so. The following is an update on NC affiliates who have met or are nearing their fair share goals.
AAWNC, $1,030.00 raised @ 92% of goal

PTAA, $10,925.00 raised @ 207% of goal

TAA, $6,746.42 raised @ 67% of goal
NAA and NMHC released new apartment demand research. The research shows that the U.S. needs to build 4.3 million more apartments by 2035 to address demand, deficit and affordability, among other key findings. Key Takeaways
If I can ever be of assistance to you or your association, feel free to reach out.
Susan
Susan Passmore l Blue Ridge Companies
NAA Region IV Vice President
336-889-1540
spassmore@blueridgecompanies.com
---
---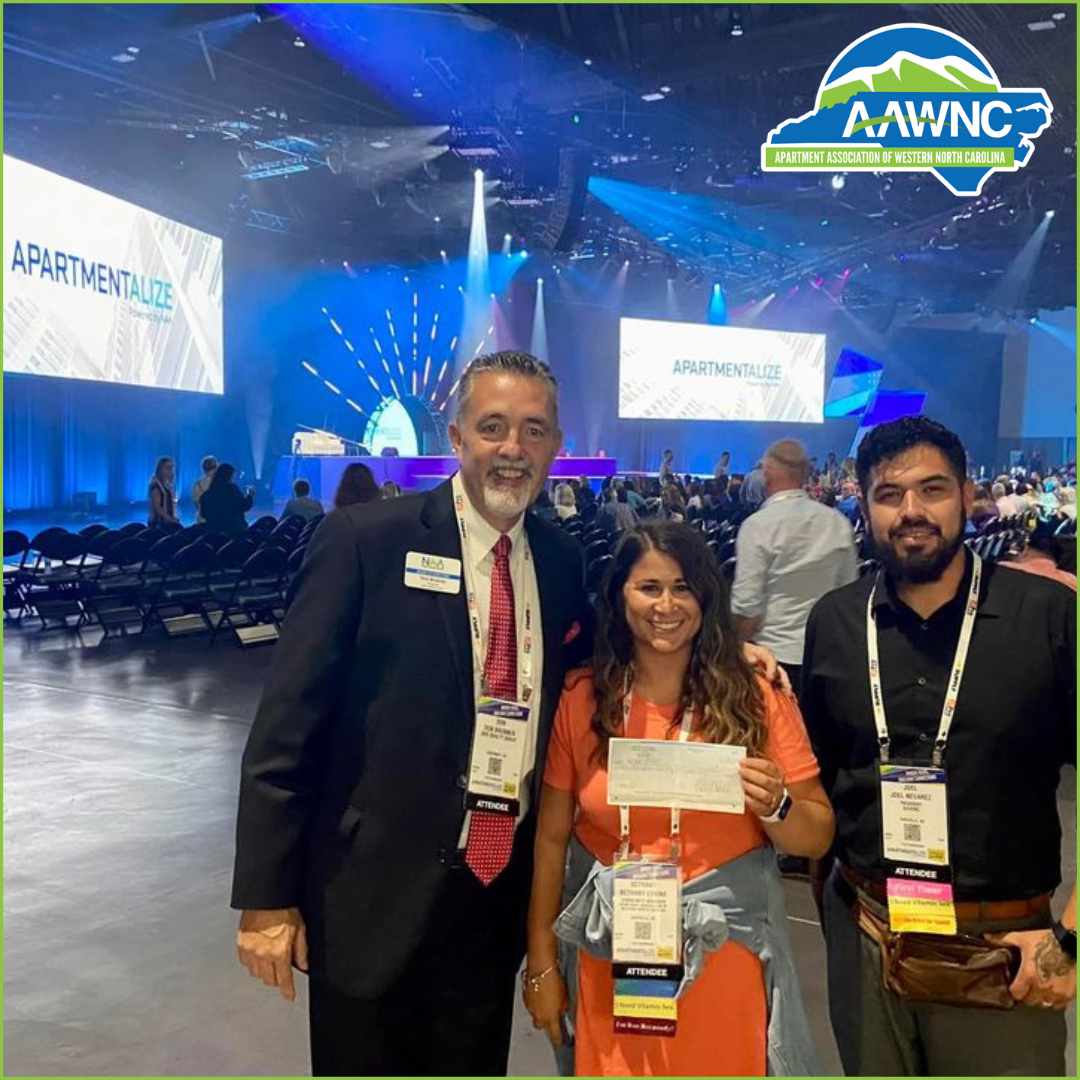 APARTMENT ASSOCIATION OF WESTERN NORTH CAROLINA
At 2022 Apartmentalize, AAWNC presented NAA Chairman, Don Brunner, with a $1,520 check for the NAA PAC. This would not have been possible without the hard work of volunteers planning fundraisers, AAWNC members who donated, and the amazing Dr. Debbie Phillips for matching every dollar AAWNC raised!!!
GREATER FAYETTEVILLE APARTMENT ASSOCIATION
On Saturday, August 27, GFAA hosted a Field Day at Dirt Bag Ales Brewery & Taproom and raised over $1,000 for the Fayetteville Animal Protection Society. A huge thank you to tall of the volunteers who made this event possible and BluSky Restoration for being the event sponsor. Learn more about FAPS and how you can help at My GFAA Cares. 
Visit your local Apartment Association website to see what education is being offered and to register for upcoming events.

GCAA | Greater Charlotte Apartment Association
GFAA | Greater Fayetteville Apartment Association
GAPMA | Greenville Area Property Managers Association
PTAA | Piedmont Triad Apartment Association
TAA | Triangle Apartment Association
AAWNC | Apartment Association of Western North Carolina
WAA | Wilmington Apartment Association 
THANK YOU TO OUR E-NOTES SPONSORS!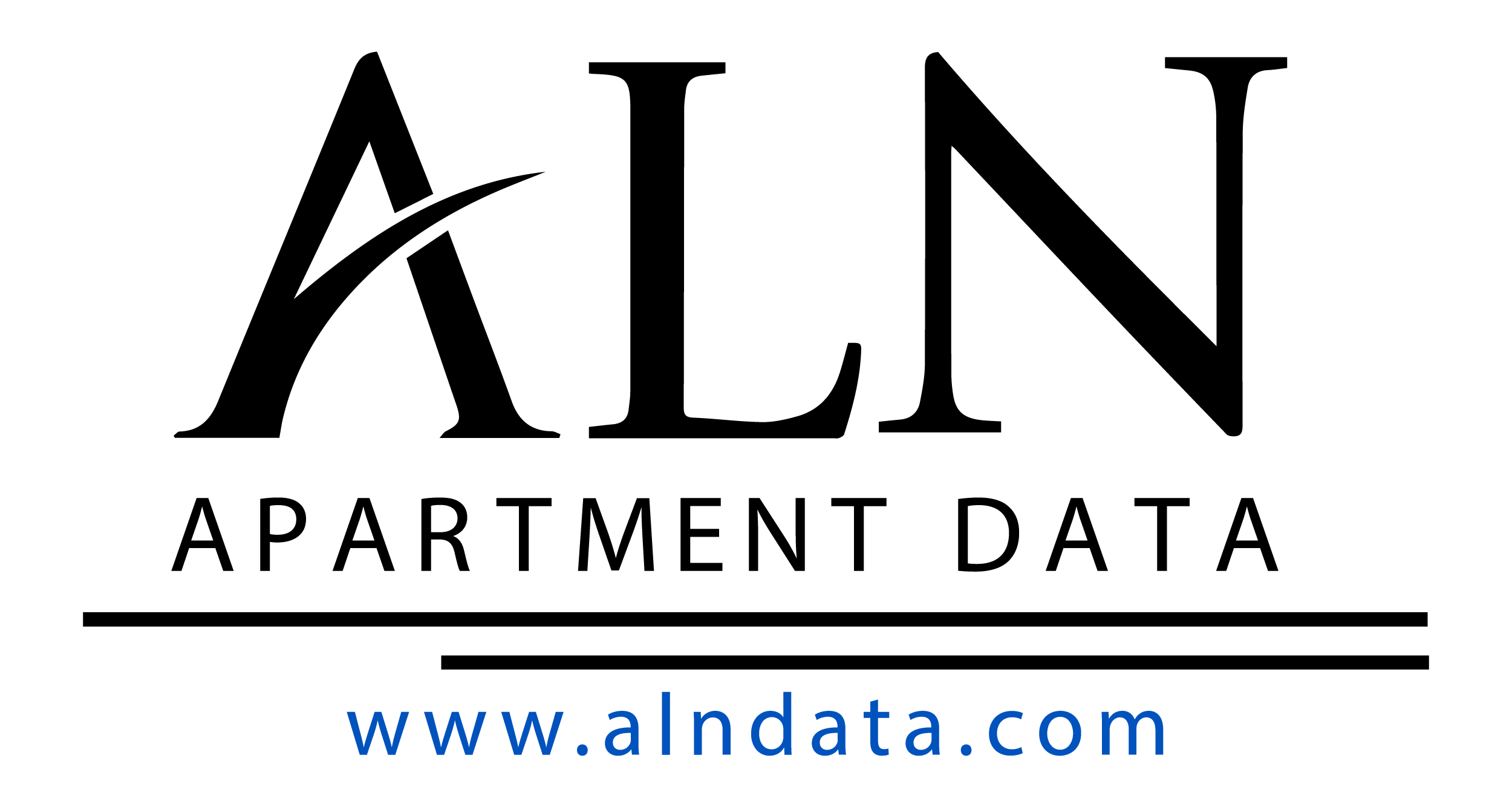 ---

---