AANC E-Notes: 2021 3rd Quarter Issue

IN THIS ISSUE:
---
A MESSAGE FROM THE AANC PRESIDENT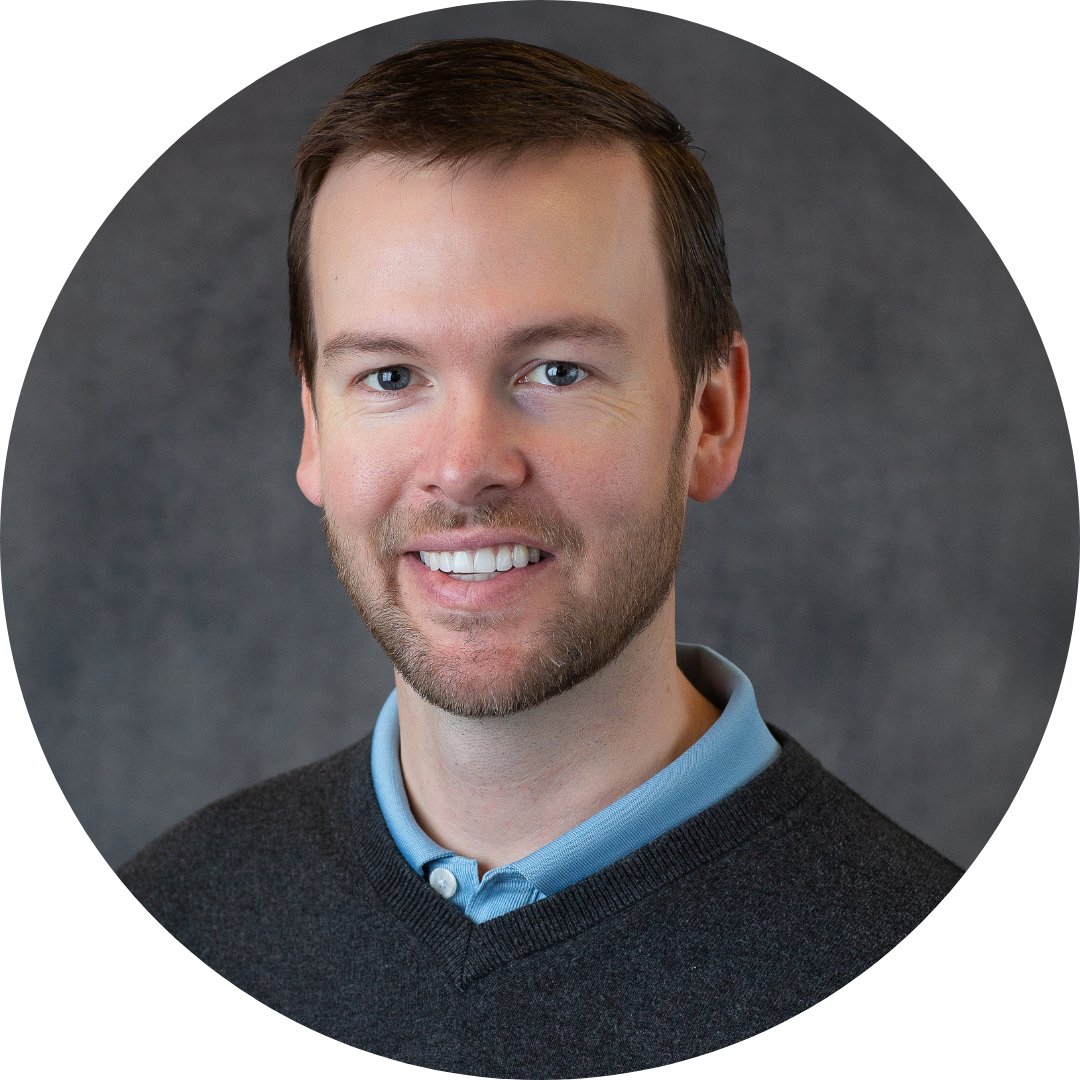 We find ourselves in a strange time for our industry. On the one hand, we have seen extraordinary successes in the form of high occupancies, escalating rent rates, and unprecedented property valuations. At the same time, however, we have faced unique, ongoing challenges as a result of the pandemic. And although many of us have been hopeful that the worst of those challenges were behind us, it's become evident that we will likely be dealing with COVID-related issues for months, if not years to come.
 
In last quarter's publication, I noted that the business innovations that we've been forced to embrace this past year due to the pandemic will help us to better cope with future challenges. I very much believe this to be the case. The multifamily industry, and our peers who work in it alongside us, are a resilient and supportive group. I've always marveled at the level of cooperation that we embrace across competing companies and organizations. That attitude of "we're all in this together" will continue to serve us well as we deal with the challenges in front of us. So, despite the turmoil we face today, I am very optimistic about where we're headed.
 
I'd like to take this opportunity to highlight a recent legislative "win" for our industry.  On ­­­­July 2, Governor Cooper signed SB644, a bill that was one of AANC's top priorities for this legislative session. AANC is very proud of the efforts that were made by our members and third-party professionals that led to the passage of this bill. More details regarding the specifics of the legislation are provided further down in this newsletter.
 
Additionally, we have some exciting events in the coming months that I'd like to encourage you to sign up for. In September we will be holding our AANC NextGen Webinar and in October we will have our AANC Student Housing education webinar which will be the fourth and final in the 2021 series.  Please consider joining for one or both of these sessions!
 
Lastly, I'd like to ask you to save the date for our 2022 AANC Education & Legislative Conference which will be held May 16-18, 2022 at the Raleigh Convention Center.  We missed seeing everyone this past year, and look forward to (hopefully) being able to come together next May!
 
Thanks everyone!

Jennings

Jennings Snider l SYNCO Properties
AANC President
---
E-Notes September Premier Sponsor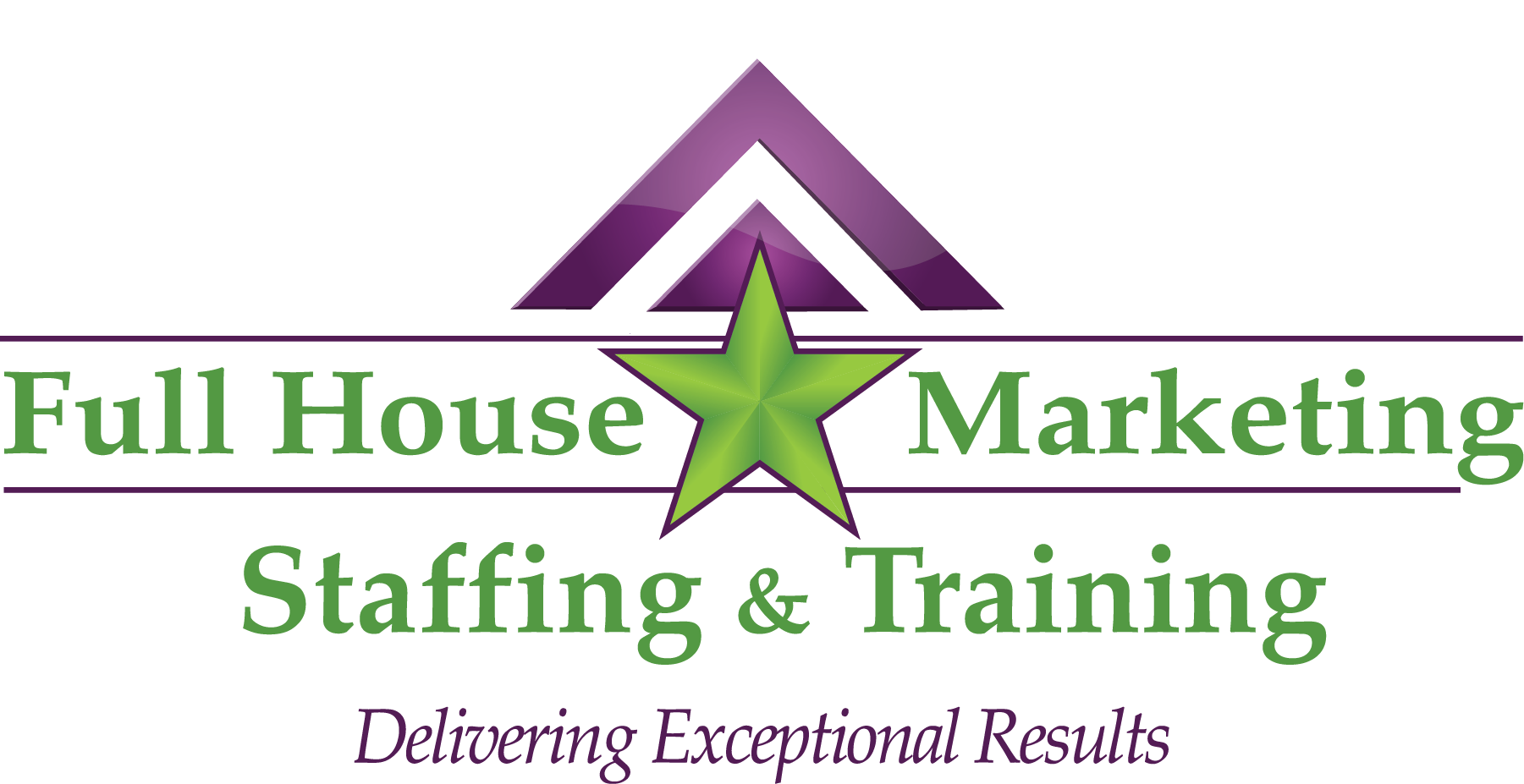 Full House Marketing® is more than just marketing; we partner to help you achieve full occupancy at your apartment community, full staff of on-site and corporate team members, along with fully trained talent at every level of your organization. Our services include temp, temp-to hire, direct hire, lease up, marketing and training services. As the longest standing apartment staffing provider in N.C., Full House Marketing was founded by national industry educator and visionary, Rebecca Rosario. Put our tailored solutions, extensive proven processes, and 20-year, award winning record to work for you! Visit www.FullHouseMarketing.com. Email Rebecca@FullHouseMarketing.net. Call 919.362.6282.
---
A MESSAGE FROM THE AANC EXECUTIVE DIRECTOR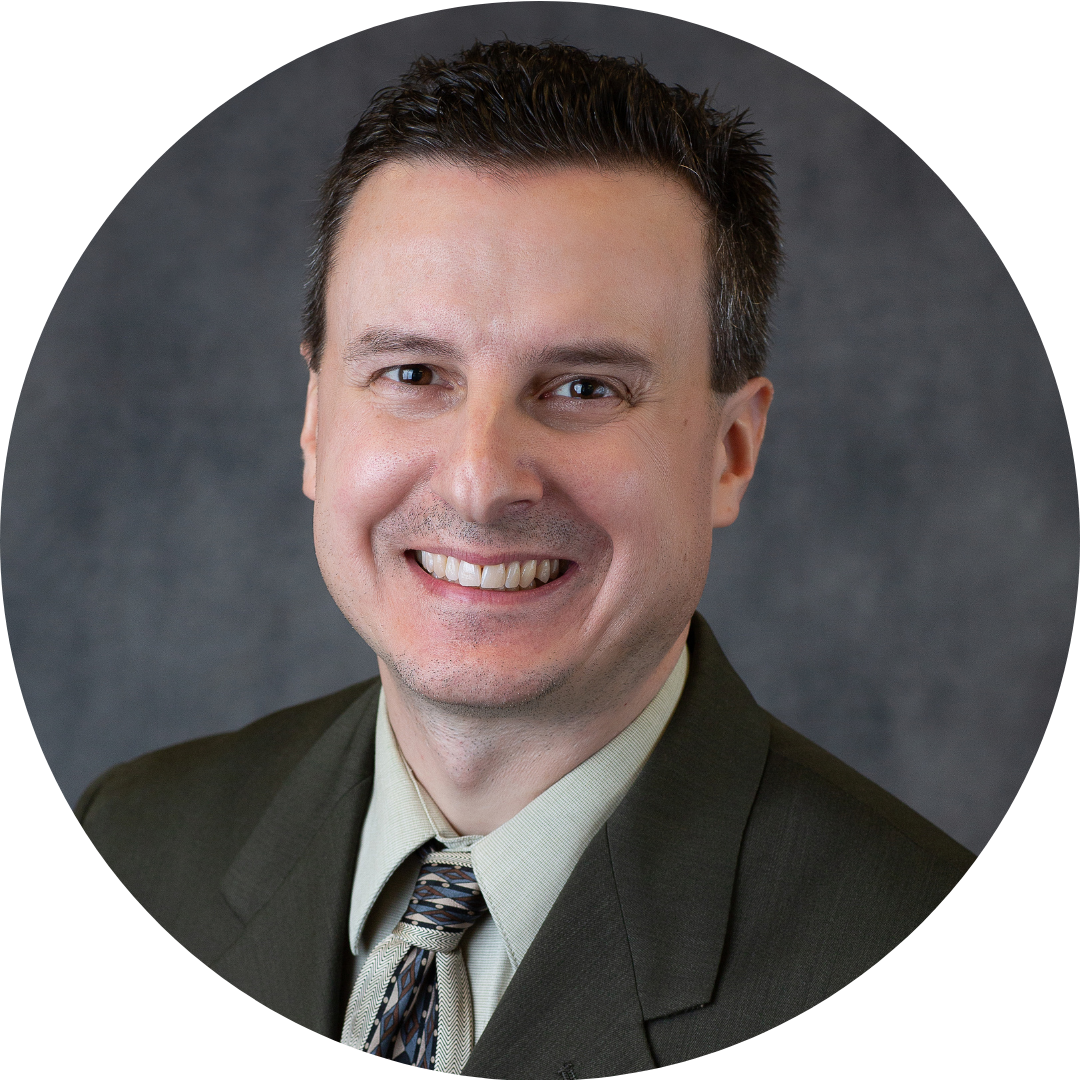 As the third quarter of the year comes to a close, there remains much uncertainty and concern among all of us. Despite these continuing challenges, there have been successes for AANC. 

Governor Cooper recently signed SB644, a bill that was one of AANC's top priorities this year. We are grateful for the passage of this bill and continue to work on issues critical to the multifamily industry. Through generous donations from our members, AANC not only met, but surpassed its annual PAC goal of $25,000. AANC also received a much needed Paycheck Protection Program (PPP) loan from the federal government which has been forgiven. 

AANC has a long history of volunteering nationally with the National Apartment Association (NAA). In May, Susan Passmore, Blue Ridge Companies, was reelected as Regional Vice President for NAA's Region IV. Many of you are currently attending NAA's Apartmentalize in Chicago, August 31-September 2. AANC is very happy to have 15 North Carolina speakers presenting at this year's Apartmentalize. North Carolinians continue to prove that they go above and beyond!

Thank you for all of your continued contributions and volunteerism at the local, state and national levels. AANC is a better organization because of you! 
  
Joshua 
 
Joshua Dick 
AANC Executive Director 
---
AANC ANNOUNCEMENTS
A BIG LEGISLATIVE WIN FOR AANC!
On July 2, 2021 Governor Cooper signed SB644! If you recall, SB 644 Landlord/Tenant Changes unanimously passed both Chambers.
This bill was AANC's top priority in
this legislative session.
Designed to streamline and advance landlord/tenant law in North Carolina, the passage of this bill will:
address debt collection clarification
tenant criminal record screenings
and clarify rights for collection of property in small estates
AANC is proud of all the efforts made that led to the passage of this legislation.
-----------------------------------------------------------------------------------------------------------------------------------------------------------------------------------
CALLING FUTURE LEADERS FOR THE LYCEUM CLASS OF 2022! 
The AANC Leadership Lyceum, a series of programming aimed at identifying, training, and empowering emerging leaders within AANC, has opened the submission process for the Class of 2022. 
The Lyceum class of 2022 has a maximum of 14 participants. All owner/operator participants are nominated by their local association and the AANC State Suppliers Council will appoint up to 3 supplier participants. In addition, the AANC President may appoint 1 additional participant.
NOTE: Lyceum candidates should be actively involved with their local association and have served at least 2 years on a committee. Additionally, Lyceum participants should not currently be or previously have served on the AANC Board of Directors. 


-----------------------------------------------------------------------------------------------------------------------------------------------------------------------------------


Emerging and new to the industry professionals!
Join AANC for an engaging and innovative talk show style webinar on how you can excel in the rental housing industry!
In this webinar, you'll learn:
 ✔ Advice on Getting Started and Thriving in the Industry
 ✔ Social Media Etiquette
 ✔ Best & Worst Practices
...and more!

Register Today!

-----------------------------------------------------------------------------------------------------------------------------------------------------------------------------------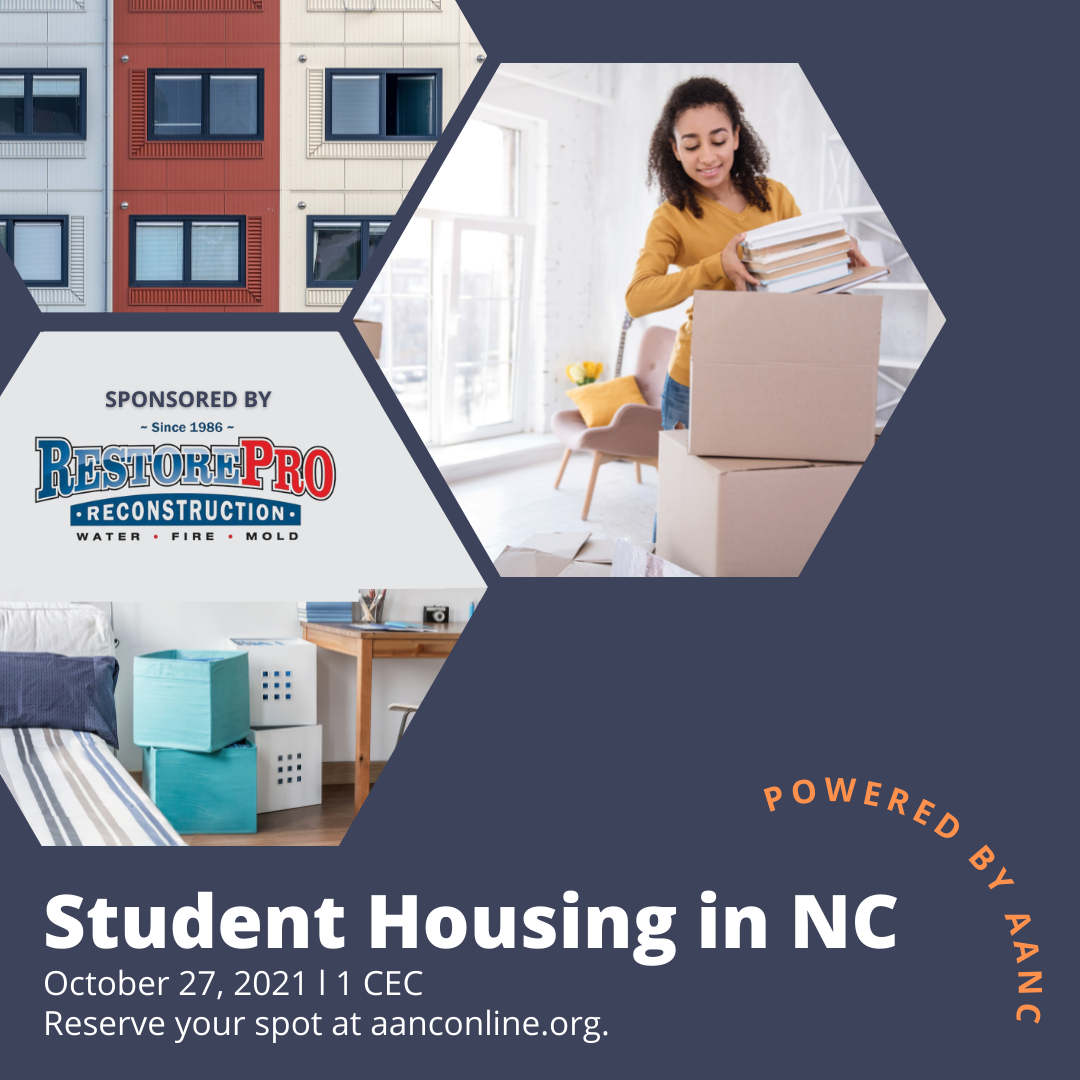 Student Housing in NC
October 27, 2021 l 11:00am1 CECSponsored by: RestorePro Reconstruction

So much in the student housing industry has changed. 

Join AANC for an engaging panel session discussing North Carolina's future of student housing as we move forward in our new normal. 
In this webinar, you'll learn: 
✔ Pandemic Related Shifts ✔ Challenges and New Approaches ✔ What to Expect in the Next 5 Years...and more!

REGISTER

-----------------------------------------------------------------------------------------------------------------------------------------------------------------------------------
SAVE THE DATE!
AANC 2022 Education & Legislative Conference
May 16-18, 2022 | Raleigh Convention Center l #AANC2022SHIFT
Mark your calendars and plan now to join us for the 2022 AANC Education & Legislative Conference with
a new stand-alone trade show weaved into the event. Registration will open January 2022 and
sponsorship/exhibit opportunities will open November 2021. We can't wait to all be together again!!!

Plan Ahead! ...2022 Pricing
Early Bird Group Pricing: $219, $239, $269
Early Bird Pricing: $269
Regular Pricing: $289
Non-Sponsoring Supplier Pricing: $429
-----------------------------------------------------------------------------------------------------------------------------------------------------------------------------------

STATEWIDE DUES INCREASE
At the August AANC Board of Directors Meeting, the AANC Board voted to approve the following statewide dues increase. 

"Beginning in 2022, AANC's membership (both owner/operators and suppliers) dues* will increase 3% (rounded to the nearest cent) annually. AANC Board reserves the right to further adjust the dues up or down at its discretion or as circumstances merit."

We wanted to inform you now as we know many of you are preparing your budgets for 2022 and beyond. Thank you for your continued support of AANC and the multifamily industry! 

*AANC dues for individual owner/operator members and supplier members are billed directly through your local affiliate. Please contact them directly for specific details.
-----------------------------------------------------------------------------------------------------------------------------------------------------------------------------------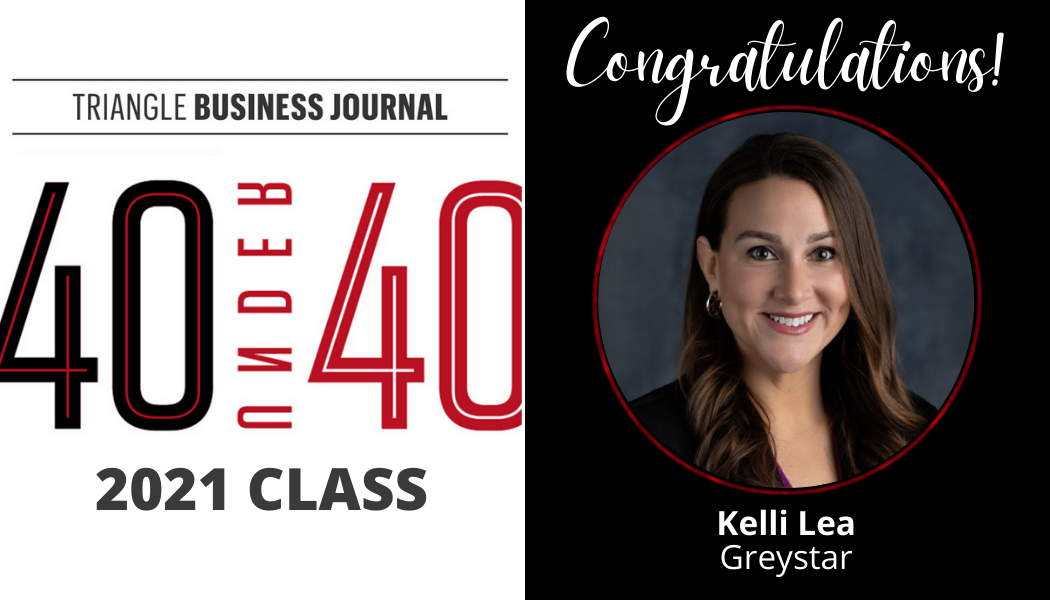 TRIANGLE BUSINESS JOURNAL
40 UNDER 40 2021 CLASS: KELLI LEA
Congrats, Kelli Lea with Greystar, for being selected for the Triangle Business Journal 40 Under 40 2021 Class! Kelli is the Triangle Apartment Association President and is in the AANC Class of 2021 Leadership Lyceum. ...AANC could not be prouder! Keep shining your light, Kelli! 




-----------------------------------------------------------------------------------------------------------------------------------------------------------------------------------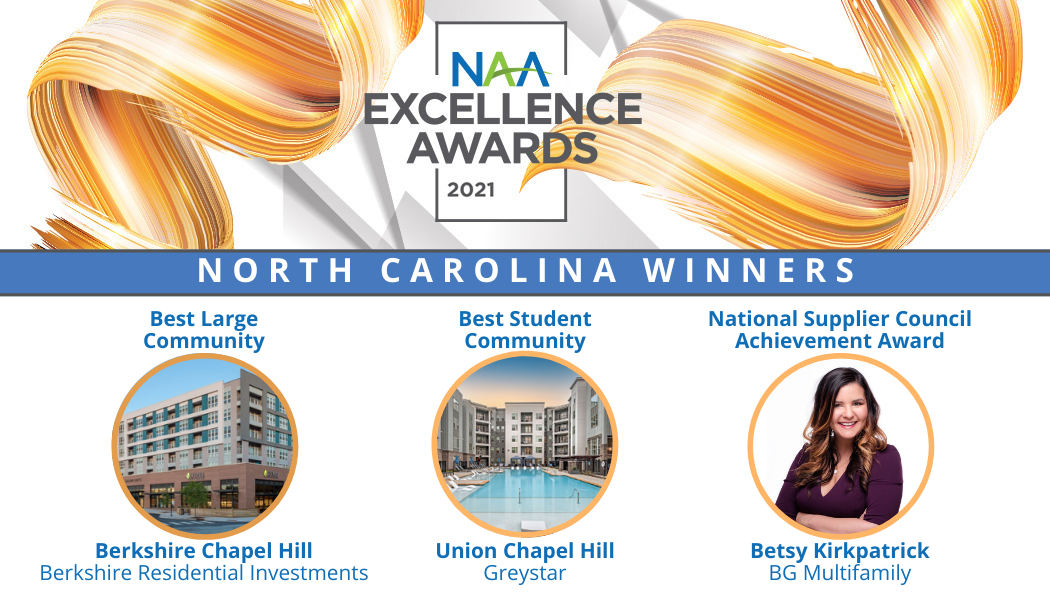 -----------------------------------------------------------------------------------------------------------------------------------------------------------------------------------
AANC RESOURCE LIBRARY: SHARE YOUR EXPERTISE!
Did you know that your Apartment Association of NC has been working to create a resource library that will include a collection of assets geared toward the professional development of regional managers, directors, and executive level members?  We are excited to inform you that we will be launching this subscription based platform soon – be on the lookout for more information!
Because you are our GREATEST RESOURCE, WE NEED YOUR HELP!  Do you have content that you would like to submit for consideration to the AANC Resource Library?  Or would you consider creating a resource to submit?  Click here to SHARE YOUR EXPERTISE.
-----------------------------------------------------------------------------------------------------------------------------------------------------------------------------------
THREE 2021 SPONSORSHIP & ADVERTISING OPPORTUNITIES LEFT!
The AANC 2021 sponsorship and advertising opportunities are going fast. Gain great statewide exposure with multifamily housing industry professionals by reserving your preference(s) today. Availabity: December E-Notes Adveterising and Co-Sponsor the December Board Meeting. 


2021 SPONSORSHIP & ADVERTISING 
---
MEMBER SPOTLIGHTS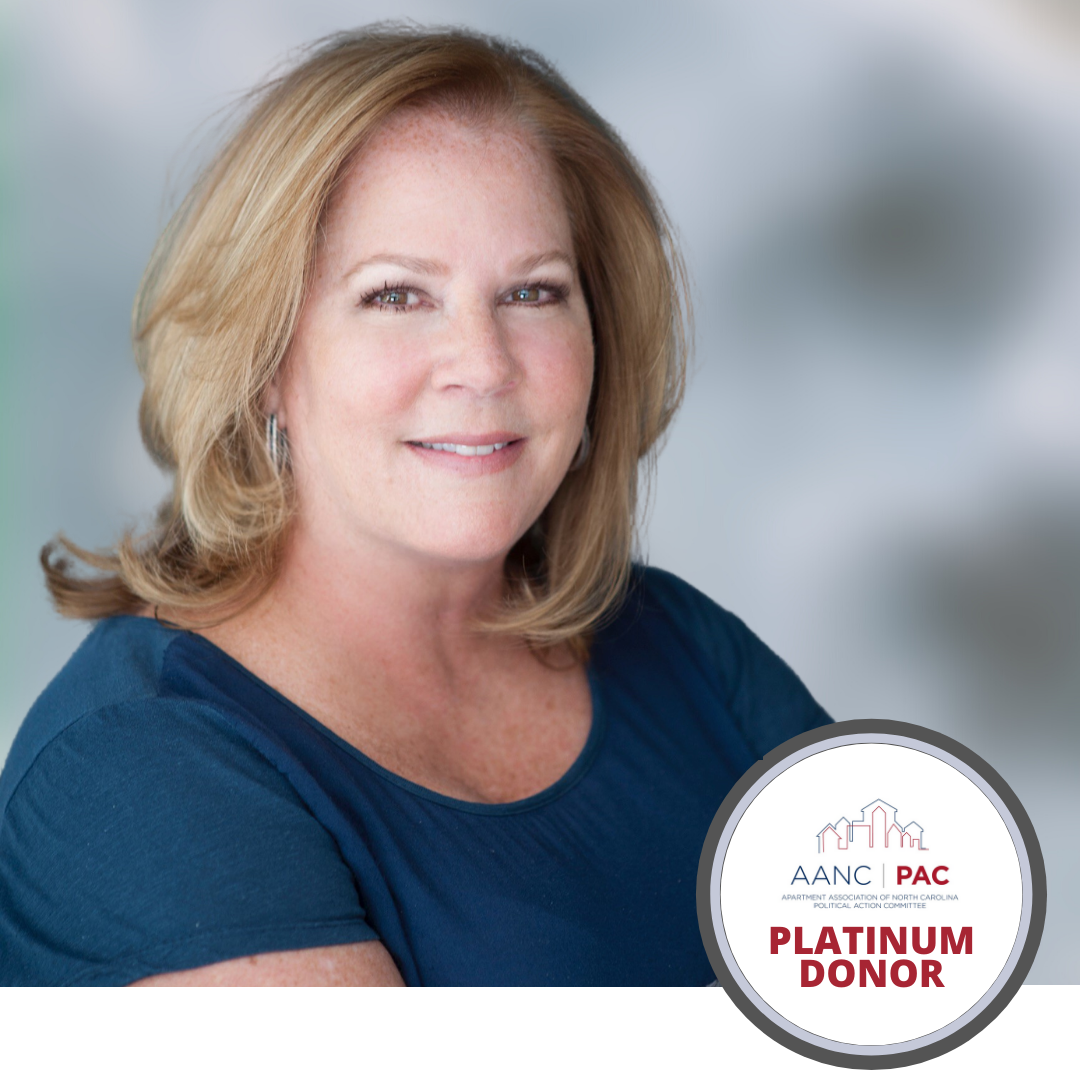 KELLIE FALK
Managing Director & Principal
Drucker + Falk
The term multifamily veteran isn't used lightly to describe Kellie Falk – truly born into the industry, Kellie has been immersed in the world of multifamily since she was a child. Kellie currently serves as a Managing Director and Principal at Drucker + Falk, a third-generation property management company started by her grandfather and his partner in 1938. In her role, Kellie oversees new construction in the Southeast, the repositioning of older properties, business development and overall management of the company to ensure its success for future generations. Family initially got her into the profession, and family is what became of her profession – she's passionate about the industry and feels honored coming to work each day alongside her dedicated team members. Continue reading...


FRANKLIN RODRIGUEZ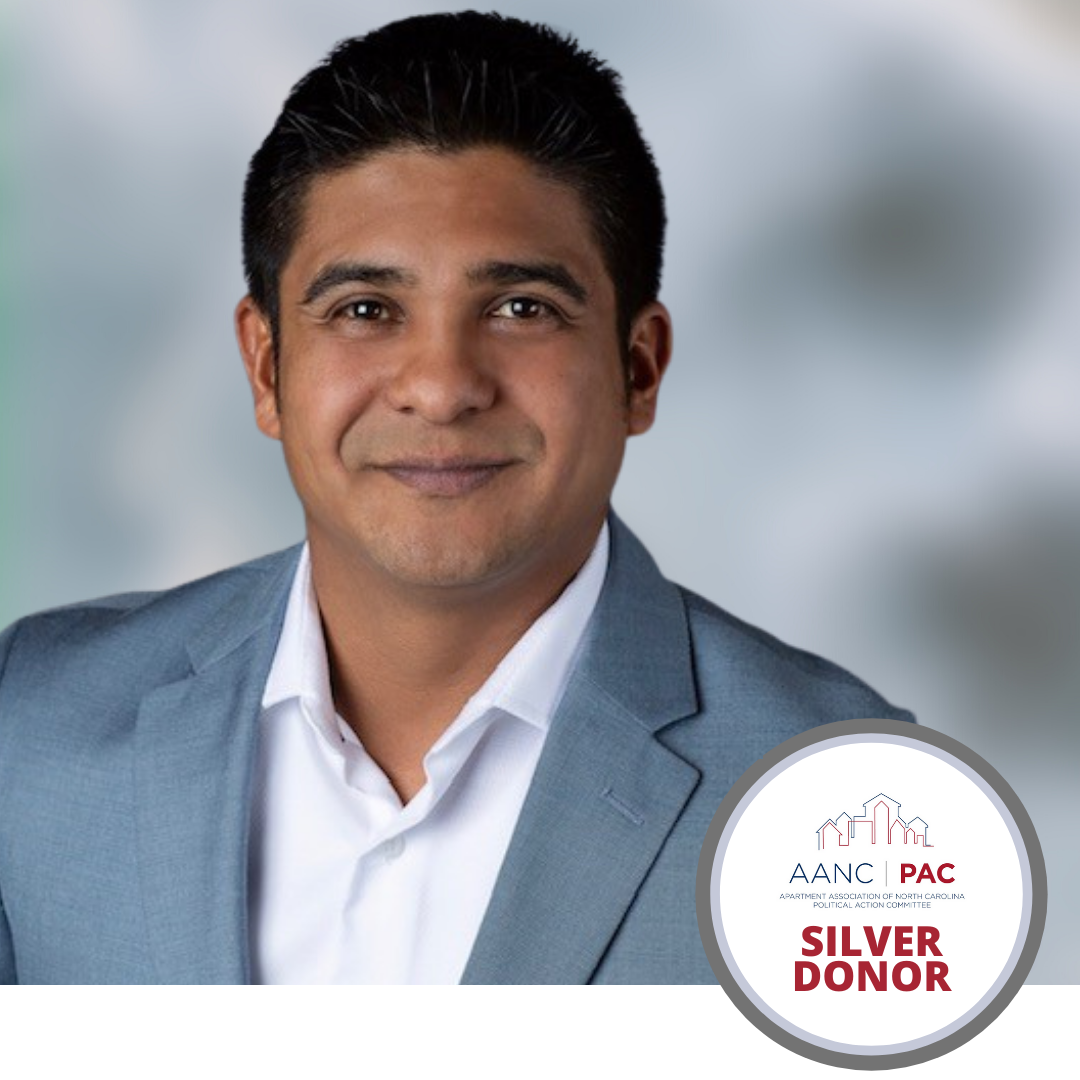 Senior Service Manager/Construction Liaison
Blue Ridge Companies

While some people have a clear vision of their profession and what they want their mark on the world to be, Franklin Rodriguez accidentally fell into the apartment industry with the help of a dear mentor – and hasn't looked back since. 
About 18 years ago, Franklin was asked if he wanted a job as a technician. Knowing nothing about the industry or what exactly the job would entail, he blindly accepted the offer and instantly became a sponge, soaking up the knowledge and experience. This eventually helped him work his way up to his current role, Senior Service Manager/Construction Liaison at Blue Ridge Companies. Continue reading...

---
STATE SUPPLIERS: A Message from the SSC Chair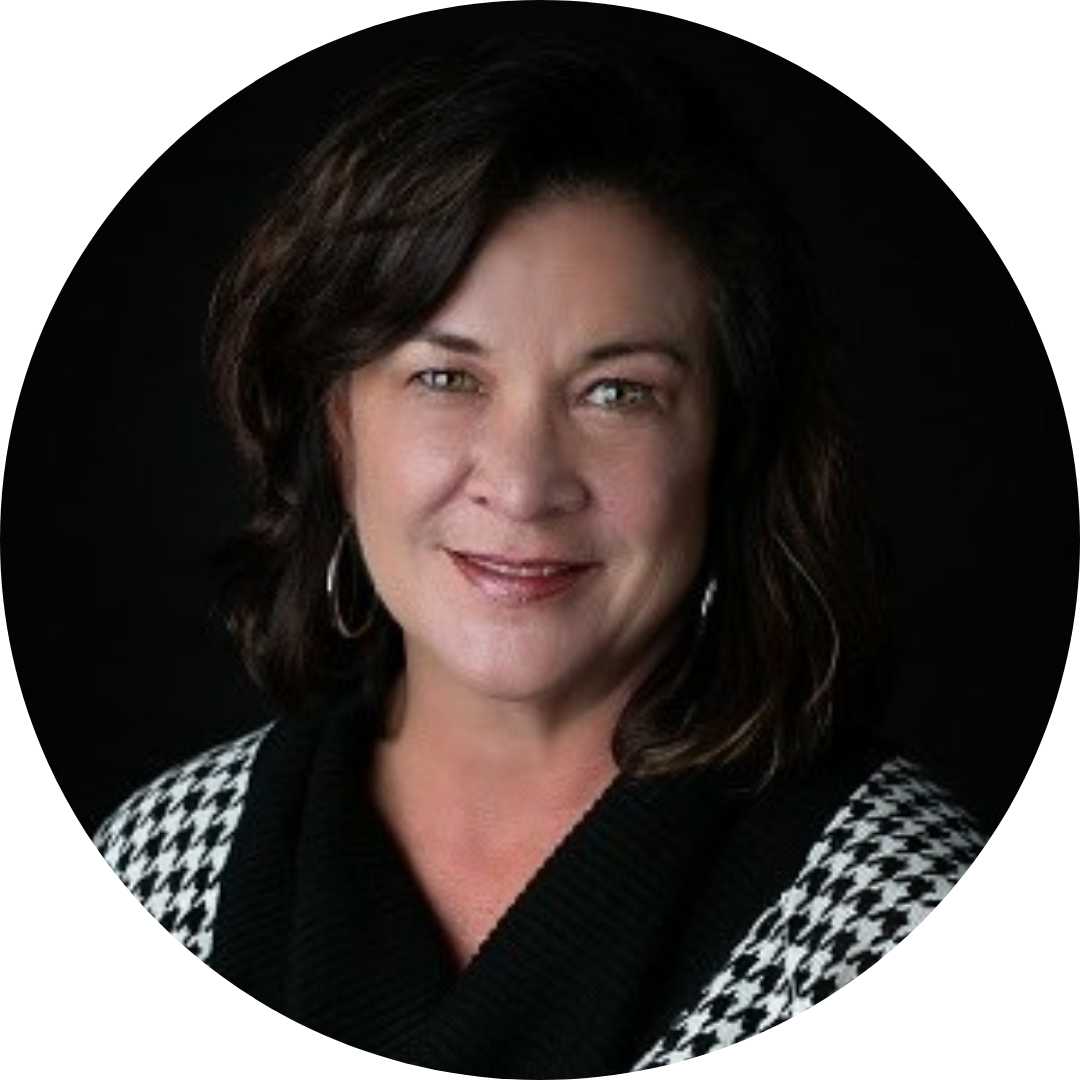 Suppliers Outlook Q3: BE OUR GUEST! If you are looking for an opportunity to become more involved in the Apartment Association of North Carolina and are a supplier member, I invite you to join the AANC State Supplier Council. As suppliers, we each provide products and services to the owner members in one or more of the 7 affiliate associations in North Carolina. The council is a great opportunity to network, share ideas, work collaboratively to complete strategic objectives of the association, report on affiliate events/updates, and also work on AANC supplier sponsor and advertising partnerships. Please join us via zoom call the first Wednesday of the month to see what you think! To get connected you can email me here.

In May 2022, we will host the first ever standalone trade show, SHIFT Speedway, within the AANC Education & Legislative Conference. It is the most well attended event in the state and we are beyond excite for attendees to have dedicated time on the trade show floor! As a council, we have been working hard to bring the best experience with fun and engaging activities. Note, there is one new sponsorship, the official Event App Sponsor, and there will be opportunities to purchase double booths as well.

Also, the AANC 2022 Sponsor and Advertising opportunities will be shared with you via email in November. If you are interested in being one of our twelve highlighted supplier members, Peak Partners (formerly Tier II) for 2022, you will want to jump on the opportunity quickly as they spots sold out fast for 2021.

As always, please feel free to reach out to me with any questions. 
Cindy
Cindy Nitschke
Chair, State Suppliers Council
cnitschke@bgmultifamily.com
919-815-6019
---
EMERGING LEADERS: A Message from the NextGen Committee
The NextGen "SHETSY" Show with Betsy Kirkpatrick and Shane Raby
Season 1, Episode 3   
Check out the video below!
---
TOP FIVE THINGS TO PRIORITIZE IN BUDGETING FOR 2022!

---
LEGISLATIVE UPDATE
This has been a very active quarter! The North Carolina General Assembly continues to work on the state budget and address COVID-19 relief measures. At the federal level we have seen the moratorium expire, become reinstated, and most recently, be struck down all within the last four weeks. Additionally, AANC successfully checked off a major legislative priority with the passage of SB644- landlord tenant bill. We continue to push to ensure that our other priorities are ready to be addressed in the closing weeks of this session or in the early weeks of the short session.

Despite a halt in budget negotiations in Raleigh last week, legislators have cleared some pieces of legislation and sent them to Governor Cooper's desk - a sign that despite the budget impasse, progress is still being made at the General Assembly. The Government Affairs Committee continues to monitor the latest legislative changes and work with the association's lobbyist to remain proactive in our efforts to advocate on behalf of the industry.

With the eviction moratorium expired, the association has shifted gears and is focusing on addressing the inconsistencies across North Carolina's 100 County Courthouses. It is imperative that the Administrative Office of the Courts and the Supreme Court Chief Justice provide operational guidance to navigating summary ejectment hearings and make clear to county clerks that these proceedings are permissible.

Below you will find legislative updates you may have missed:
This quarter AANC's Government Affairs Committee  began working with the Wilbert group, a public relations firm, to help the association develop a PR strategy and strengthen our media outreach. Check out some of AANC's most recent media and communication pieces.
AANC Op-ed addressing relaunch of the HOPE program placed in the Fayetteville Observer.
Two interviews the News & Observer's regarding the eviction moratorium with AANC Director of Government Affairs, Janae Moore, stories ran here and here.
AANC Press release addressing the extension of the eviction moratorium. Statements around the ongoing eviction moratorium updates here.
Latest communication sent to Chief Justice Newby urging critical guidance to North Carolina Courts.

 
As always, AANC's team is hard at work advocating for the multifamily industry. If you would like to be more involved with AANC's Government Affairs Committee or have any questions, please contact Janae Moore.
---


CONGRATULATIONS AANC!

This year AANC members contributed $26,470 to date, surpassing AANC's annual PAC goal of $25,000.00! Crushing our goal 6 months ahead of schedule, the AANC PAC Board would like to thank everyone who contributed thus far!

See current AANC PAC supporters here.
---
NATIONAL APARTMENT ASSOCIATION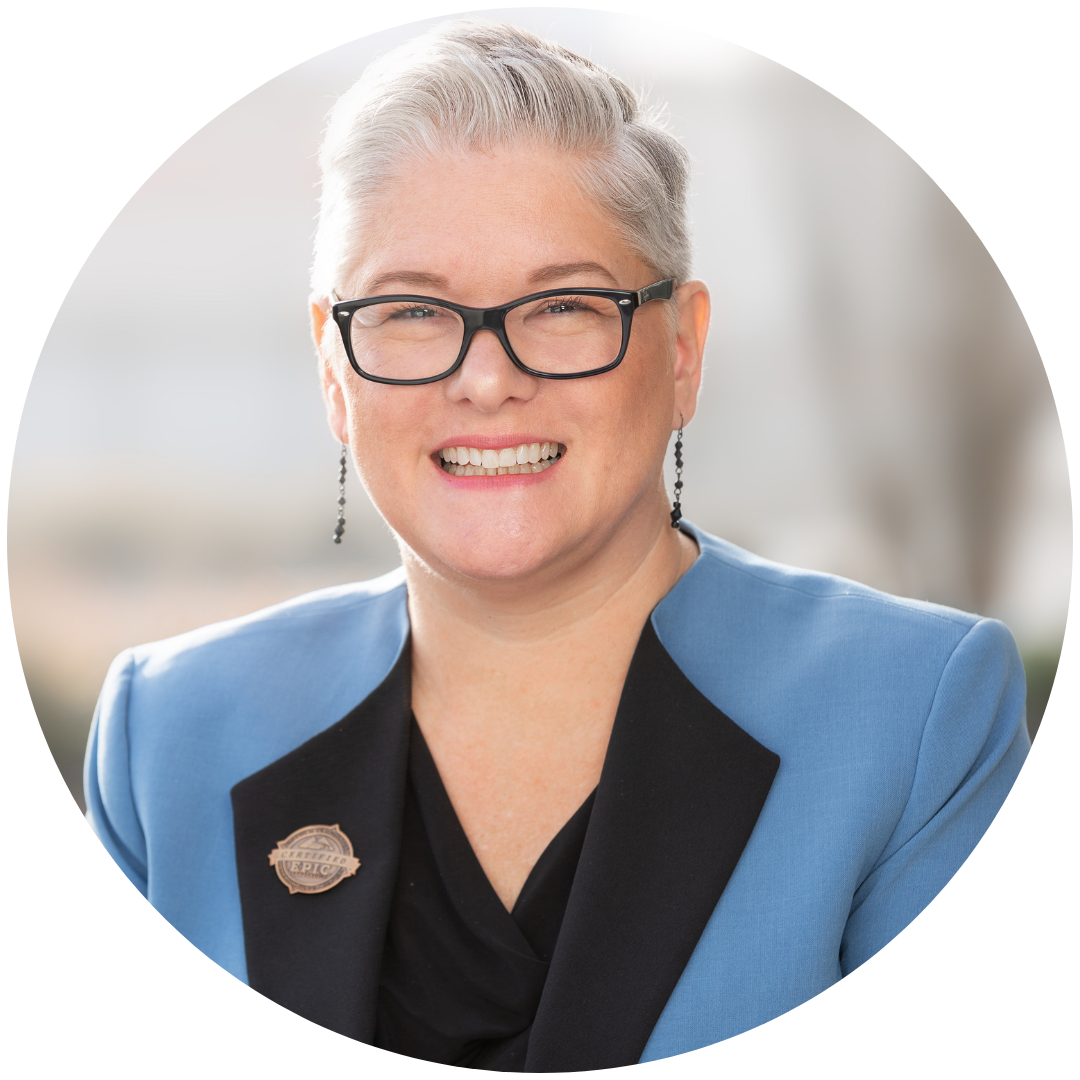 NAA Update from Susan Passmore
NAA Region IV Vice President
As we move through the summer and deep into budget season, we find ourselves continuing to adjust to the pandemic's impact on our professional and personal lives. Social media seems to be the instrument that has kept us connected over the last 18 months. It's the source for breaking news, and sometimes heartbreaking news, about how the pandemic has changed our livelihoods and our lives. I won't imply that we are in a tunnel, BUT there is light. We are adjusting and learning to interact again face-to-face in safe ways. Kudos to NAA, AANC, and all our North Carolina affiliates who have worked tirelessly to build networking, educational, and advocacy opportunities during these unprecedented times. We are resilient. We are strong. We will be okay.
 
NAA has filed a lawsuit against the federal government seeking $26.6 billion in damages for rental housing providers who have suffered under the U.S. Centers for Disease Control and Prevention's (CDC) unlawful federal eviction moratorium. This lawsuit is open to all rental housing owners operating in a state or locality under the federal moratorium who have been damaged by the CDC eviction moratorium. Housing providers in several states that had more strict eviction restrictions are ineligible. North Carolina was originally on the list of ineligible states. AANC General Counsel, Norm Praet, and Government Affairs Director, Janae Moore, worked with NAA's legal team to ensure that North Carolina property owners were included prior to the filing of the case. Information about joining the lawsuit can be found on the NAA website behind your log-in.
 
Sign up for NAA 2022 committee volunteers is underway. If you are interested in serving and can commit to participate, here is the link to volunteer. The deadline to sign up is September 22nd. Our region always has a tremendous interest in committee service (because Region 4 ROCKS!). Your RVP's will do our best in making appointments to those positions that you are most passionate about.
 
Registration is now open for NAA's Assembly of Delegates scheduled for November 2-4 in Cincinnati. AOD is NAA's largest business meeting of the year. Boards and committees will meet and incoming Officers will be installed.
 
Stay in the know on all things rental housing with NAA's suite of digital publications. Send an email to newsletters@naahq.org to be added to your choice of the following: Units E-TOC; Industry Insider; Apartment Innovations; Operations Insights; Apartment Advocate; and Apartment Business Update (please indicate your selections in the body of the email).

Susan

Susan Passmore l Blue Ridge Companies
NAA Region IV Vice President
336-889-1540
spassmore@blueridgecompanies.com
---
AFFILIATE SPOTLIGHT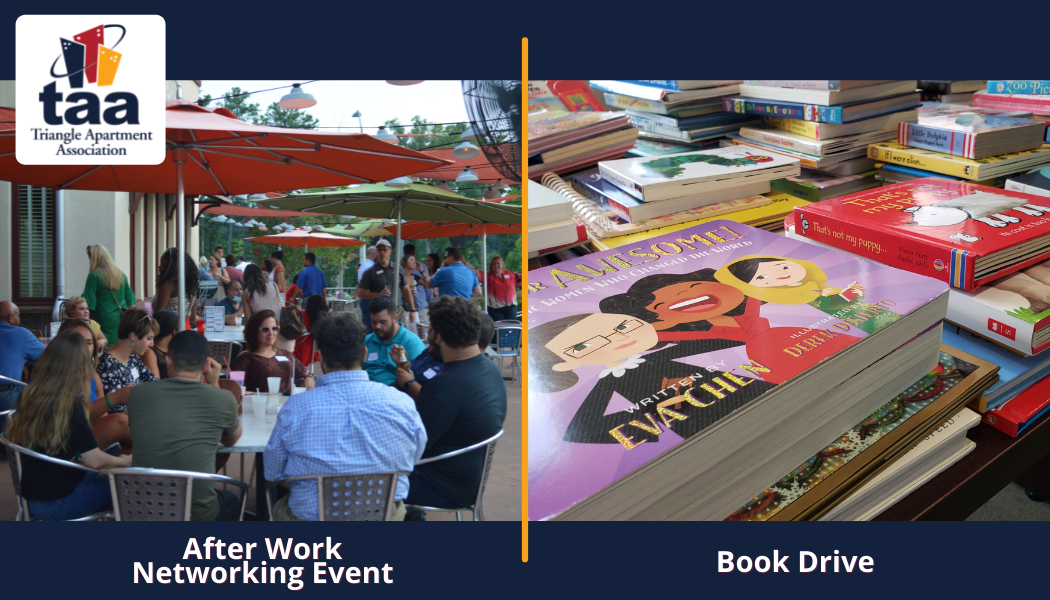 TRIANGLE APARTMENT ASSOCIATION
The summer typically means a slower time for education and events. So, while we did slow down a little, we managed to host a number of great opportunities for our members. We hosted our first in-person After Work Networking event on Tuesday, August 10 in Cary. Those in attendance enjoyed a nice summer evening of networking with friends and colleagues. From May - August, we hosted a book drive to benefit the Book Harvest in Durham. The collection efforts will benefit children in our community. Books were collected in the TAA Office throughout the summer and a request was issued for those attending the After Work Networking event, to bring one book to help wrap up the drive.

When the calendar page turns to October, we will have hosted the following third quarter virtual sessions: a third Regional Roundtable, two Maximize Your Membership seminars (for a total of four year to date), our second Supplier Town Hall, and a Trade Show Tips & Tricks seminar. We will have also virtually hosted the Certified Apartment Portfolio Supervisor (CAPS) Credential Program with Alex Jackiw, Chief Operating Officer with Hayes Gibson Property Services and Past Chairman of the Board for NAA. Continue reading...
---
AANC AFFILIATES: What's Happening Around the State?
Visit your local Apartment Association website to see what education is being offered and to register for upcoming events.

GCAA | Greater Charlotte Apartment Association
GFAA | Greater Fayetteville Apartment Association
GAPMA | Greenville Area Property Managers Association
PTAA | Piedmont Triad Apartment Association
TAA | Triangle Apartment Association
AAWNC | Apartment Association of Western North Carolina
WAA | Wilmington Apartment Association 
THANK YOU E-NOTES SPONSORS!