AANC E-Notes: 2020 3rd Quarter Issue
Date posted
September 1, 2020

IN THIS ISSUE:
---
A MESSAGE FROM THE PRESIDENT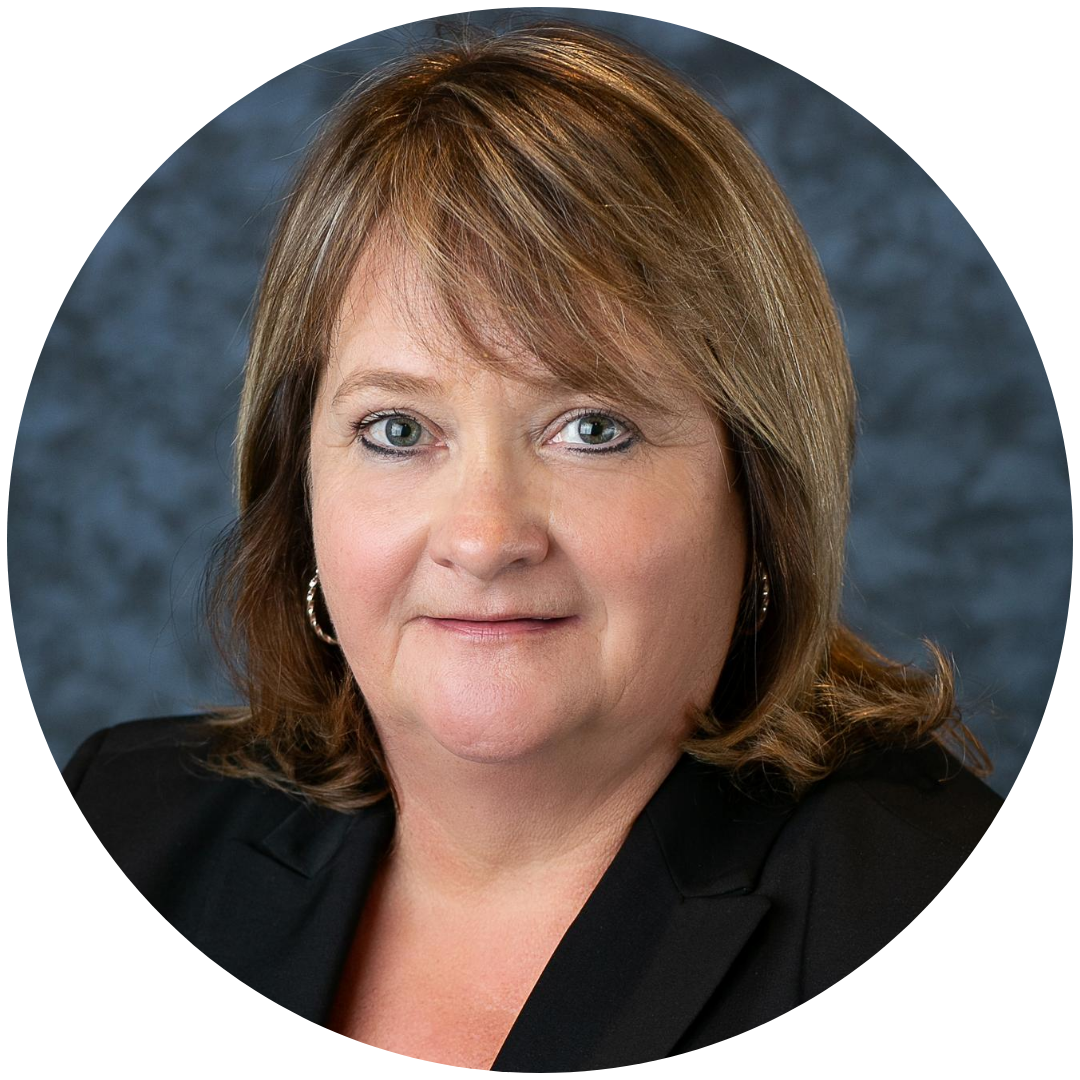 The year 2020 has been a challenging one for us all, to say the least. Even during these times, AANC has continued to work diligently to uphold our Mission to support our members though meaningful advocacy, education and services.
Some of our primary accomplishments over the 2nd quarter:
Worked with local housing groups, advocating for rent relief for landlords and renters
Shared timely legislative updates and ongoing communication with government officials
Completed the rollout of a new improved NAA lease product
Transitioned our Annual Education Conference into a quality Virtual Learning environment
Provided timely, educational virtual legal webinars, town halls, and coffee breaks during the pandemic
Enhanced social media presence
Created a Diversity and Inclusion Task Force
Our progress has not come without the dedication of time and energy of our many Committee Volunteers, Board Members, State Suppliers Council, Association Executives, and others. Our AANC Staff has played a major role in these accomplishments and we could not have achieved any of it without them!

I am grateful to be a part of such a strong association, and am thankful for all who have contributed to adding value and additional support to our membership.

Sherry

Sherry Yarborough
AANC President
---
AANC ANNOUNCEMENTS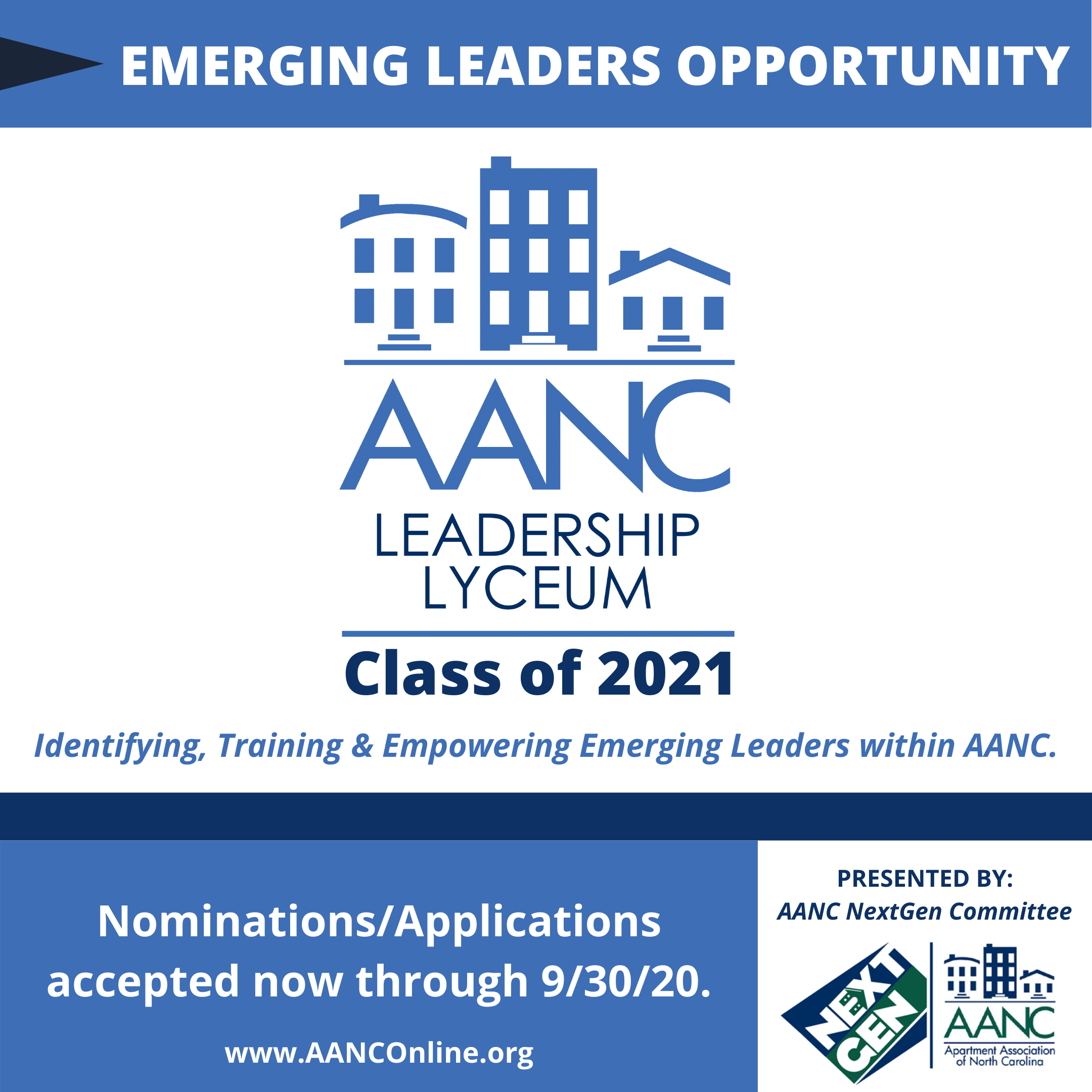 AANC LEADERSHIP LYCEUM

Calling FUTURE LEADERS for the Class of 2021! The AANC Leadership Lyceum is a series of programming aimed at identifying, training, and empowering emerging leaders within AANC. Each Lyceum class will be a maximum of 14 participants per year.
All owner/operator Lyceum participants are nominated by their local association. AANC's President may appoint 1 additional participant, and the AANC State Suppliers Council may appoint up to 3 supplier participants.
Lyceum participants should be actively involved with their local association and have served at least 2 years on a committee. Additionally, Lyceum participants should not currently be or previously have served on the AANC Board of Directors.

NEW: NAA Insurance Center

The National Apartment Association (NAA) has partnered with Decisely on an exciting new program exclusively for their affiliates and members offering a full selection of high-quality insurance and health care solutions through the NAA Insurance Center. Whether 2 employees or over 100, explore a range of
affordable, quality healthcare products that work for every
situation, including:
Customized medical, dental and vision plan offerings and cost sharing

Supplemental benefits such as group disability, accident, hospital and life insurance

Accessible health care and telemedicine
Help keep your employees healthy and happy! Learn more here.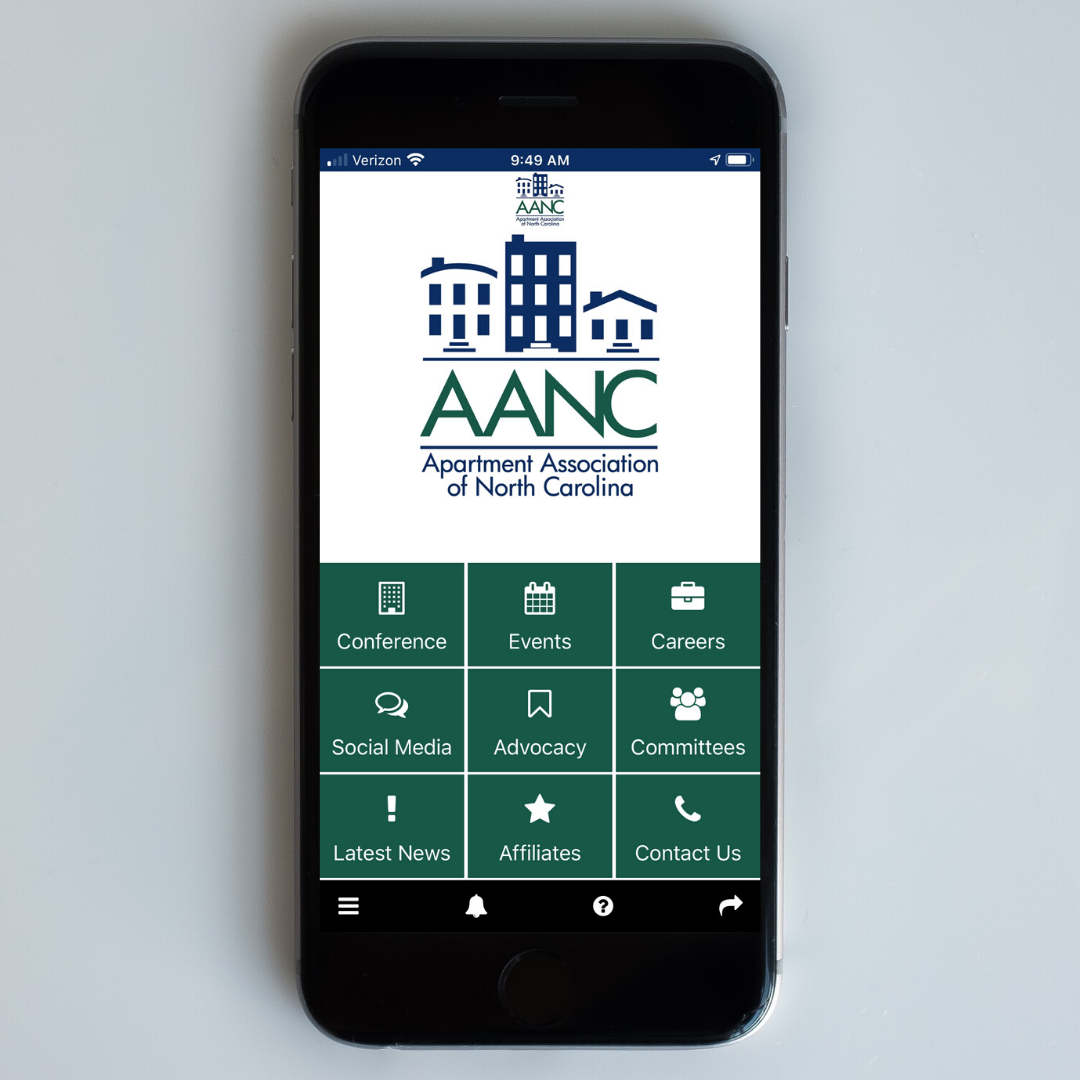 HAVE YOU DOWNLOADED OUR NEW APP?
Get easy access to your membership benefits on your smart phone with features including Legislative Updates, Latest News, AANC Calendar, Career Opportunities, and more!

Features:
Legislative Updates
Latest News
AANC Calendar
Career Opportunities
…and more!
To download, search AANC on both Apple & Android devices.
---
State Suppliers: A Message from the SSC Chair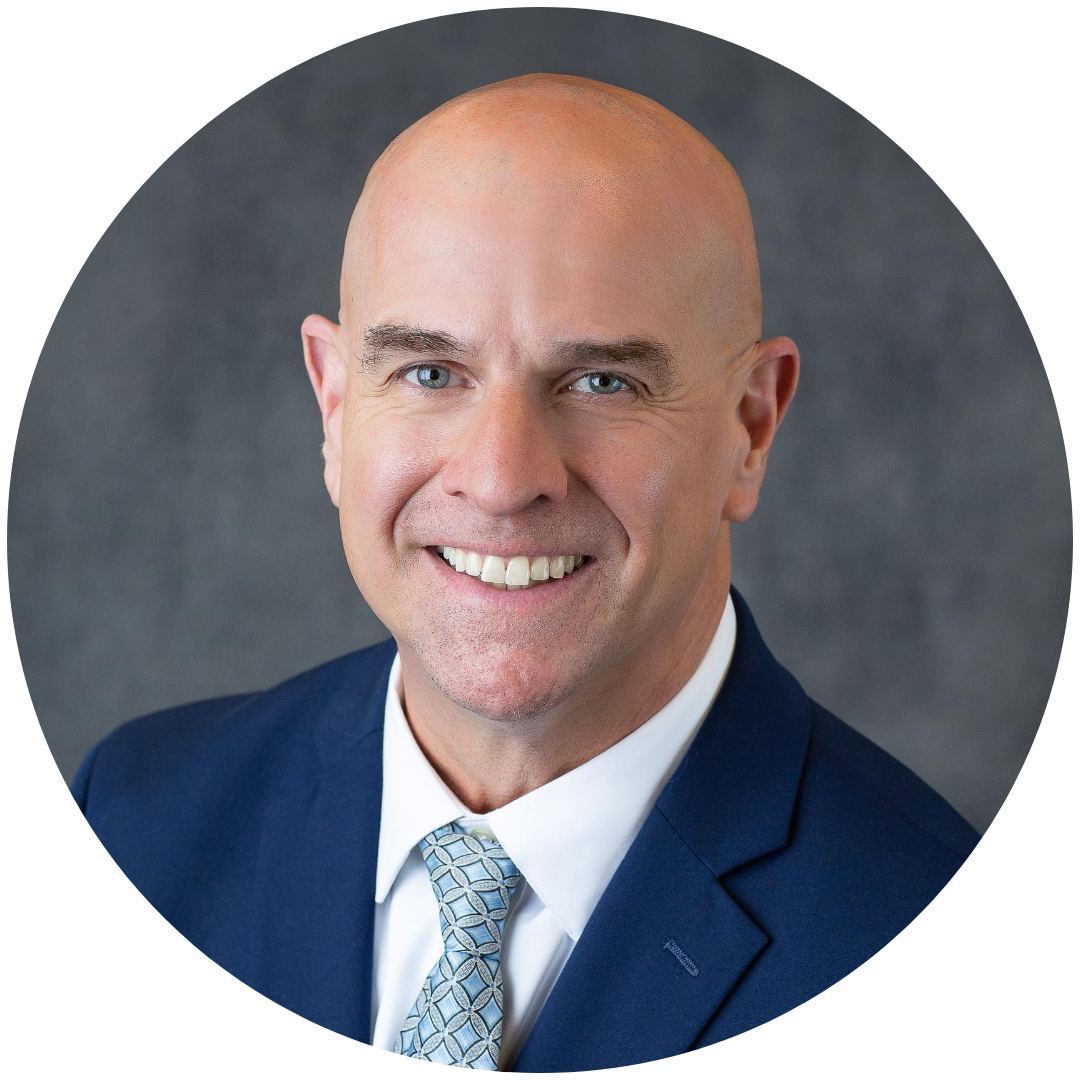 Well, here we are. Several months later and still dealing with the Coronavirus and it's impact on our industry, how we operate with social distancing and wearing those wonderful masks. With every imaginable in-person trade show, conference and seminars going "virtual," I encourage all suppliers to stay optimistic, energized and get creative with your messaging. Some companies are allowing limited face to face meetings, but for the most part, the majority of our meetings and presentations are still taking place on Zoom, GotoMeeting, Microsoft Teams & Google Meet.


Here are a few basic virtual meeting tips!

I also want to remind you that AANC offers Tier II Supplier Membership and we are keeping the 2021 rate at the 2020 rate of $299. Tier II Supplier Membership offers some great exposure and benefits you cannot get anywhere else...and it's state wide exposure on the AANC APP and website!
If you are interested in learning more about the State Suppliers Council, feel free to drop me a line at dale@libertyrent.com and I'll get with you on how you can become involved, and may even put you to work on some great volunteer projects too.
Believe in yourself and stay positive people!
Dale
Dale Holder
Chair, State Suppliers Council
---
AANC CONFERENCE

SAVE THE DATE!
2021 Education & Legislative Conference
May 24-26, 2021 | Raleigh Convention Center
Mark your calendars and plan now to join us for the 2021 AANC Education & Legislative Conference. Registration will open January 2021 and sponsorship opportunities will open November 2020.
2021 Pricing
Early Bird Group Pricing: $209, $229, $259
Early Bird Pricing: $259
Regular Pricing: $279
Non-Sponsoring Supplier Pricing: $429


---
LEGISLATIVE UPDATE
AANC Call to Action
AANC and other housing stakeholders continue to push HB 1200 as the legislative session is slated to resume this week. There are notable differences between Gov. Coopers housing assistance program and the one proposed in HB 1200 (see chart below). Let members of the North Carolina General Assembly know that significant housing assistance is still needed in North Carolina. Follow the link below and let your voice be heard!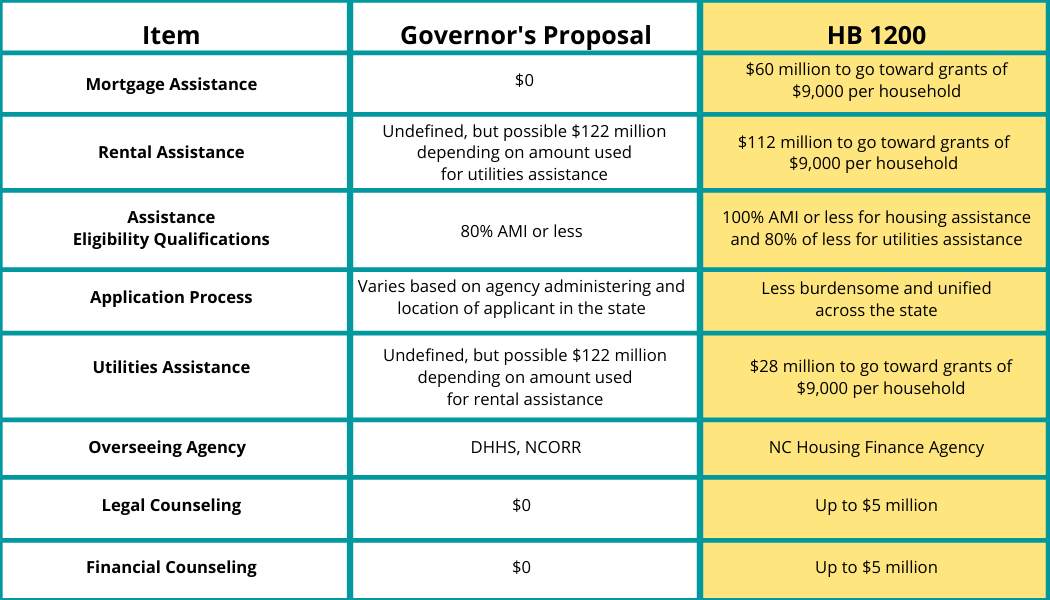 Federal Update from Greg Brown, NAA Senior Vice President of Government Affairs
As you know by now, on August 8, President Trump signed four executive actions directing federal agencies to provide additional relief to those affected by the COVID-19 pandemic. These actions focused on student loans, payroll taxes, unemployment benefits and housing. Importantly, the President's executive order on housing highlights the need for robust financial assistance to stabilize renters who are experiencing hardship. The order does not, on its own, extend the CARES Act eviction moratorium. Continue reading...

Legislative report excerpt from AANC's Lobbyist Collen Kochanek
During the session, bills were being approved that provided some of the CARES funding for a variety of purposes, including PPE equipment, changes in statutes and rules regarding telehealth, allowing exemptions and delays for a whole host of activities, and health care changes. The initial wave of legislation was approved and then another group of bills that would spend COVID funds was held up and eventually did not move forward. The House had approved most of this spending, but the Senate felt strongly that some funds should be held back until more guidance was issued by the Federal Government about how the funds could be spent. The Senate is hopeful that some of the funds can be used to help with the budget deficit that we all know is coming to North Carolina from the decrease in sales tax and other revenue sources. The session that is planned for September 2nd is for either spending the additional funds or trying to use them to pay for budget items. We also may have more funds to spend by then if Congress approves another stimulus bill. (You can read the full legislative report here.)

Legal News: NC Landlords Could Face Wave Of Class Actions Over Eviction Fees
Apartment companies and other landlords could face a wave of class action lawsuits in North Carolina thanks to a recent appeals court decision. In June, a three-judge panel of the Fourth Circuit Court of Appeals issued an unpublished opinion finding that, prior to June 25, 2018, North Carolina landlords were prohibited from charging tenants filing fees and service fees in connection with residential landlords. Last July, the Fourth Circuit denied requests to publish the decision and denied a request by the defendant, Camden Property Trust, and the Apartment Association of North Carolina to rehear the case en banc (before the entire court). Therefore, the unpublished opinion is likely the final word for now (unless or until a new panel of the Fourth Circuit considers the issue). Continue reading...
---
AANC POLITICAL ACTION COMMITTEE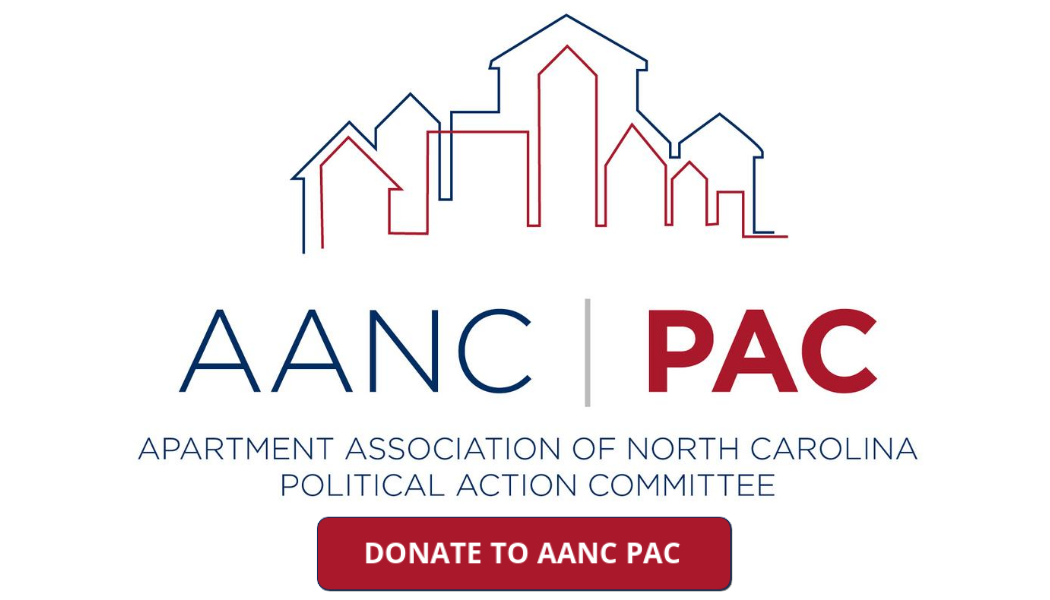 Check it out...the AANC PAC has a new logo!
A big thanks to Stir Creative and the AANC PAC Board for bringing this to fruition.
Also, a BIG thank you to all who participated and donated prizes for the AANC Virtual PAC Raffle last month! The raffle raised $8,306; exceeding the total raised last year at the 2019 Conference.
You can view the list of winners here.

The AANC PAC needs your help to shape the government in North Carolina now more than ever.
By taking a proactive role and contributing to the AANC PAC, we can help protect our interests as multifamily professionals.
---
NATIONAL APARTMENT ASSOCIATION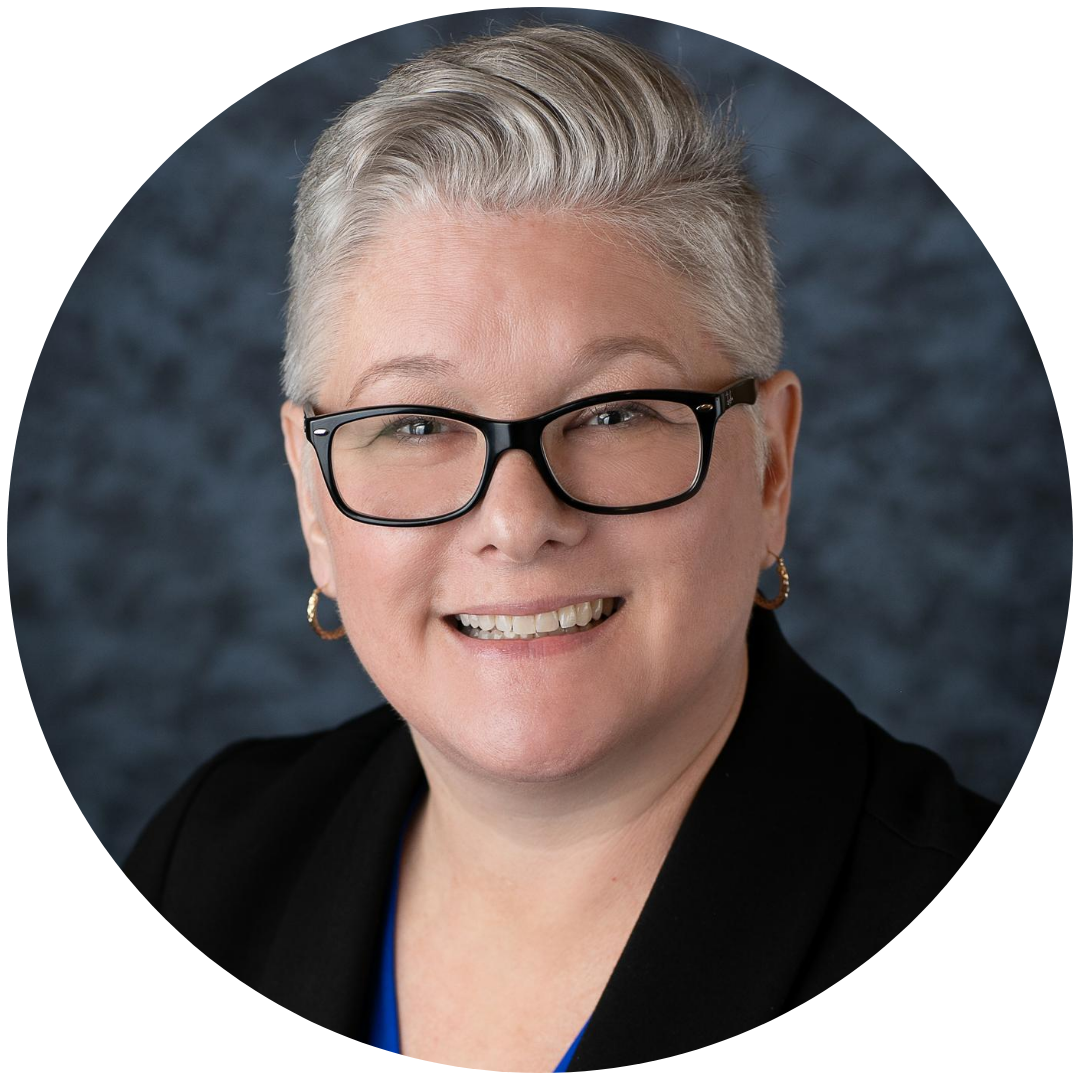 Update from Susan Passmore l Blue Ridge Companies
NAA Region IV Vice President
The National Apartment Association held its summer Board and Assembly of Delegates meeting virtually on June 17th. The Assembly addressed several important items of business at that meeting. Two by-law amendments were favorably voted on; 1) clarification of Officer requirement language and 2) the Assembly's role in the budget approval process. The Assembly was also asked to vote on various increases in member dues. It was decided that member per unit dues will be increased .07 over the next five years, starting with a .02 increase in 2021, and supplier dues were increased $1 for 2021. The five-year .05 per unit Affordable Housing Assessment, which had been proposed, was delayed until 2022. As a related aside, the state of North Carolina is allotted ten delegates and ten alternate delegates each year. These delegates represent all members in our state and cast votes on very important NAA business. AANC is fortunate to have those twenty very committed and engaged volunteers. They graciously gave their time and attention to attend several calls to discuss the proposed dues increase prior to the vote. We appreciate our delegates!

As we approach the fall, your Regional Vice Presidents will begin discussing 2021 committee appointments. If you are interested in volunteering, and can commit to attending committee working calls and the three in-person annual NAA Governance Meetings, please reply to the volunteer solicitation email circulated by NAA or reach out directly to me at spassmore@blueridgecompanies.com. In Region IV, we typically have over 80 volunteers and 70-75 spots to fill, and we do our best to make sure that each person gets at least one appointment that they are passionate about.

Our industry continues to be impacted by the COVID-19 pandemic. Operators are adjusting to staffing strains created by the remote learning of school aged children. Partial protections under the CARES Act, as well as additional pandemic unemployment benefits, have lapsed. Adding to the sense of uncertainty, our local, state, and national legislators continue to negotiate for much needed rent relief for those most significantly impacted by COVID-19. Please continue to advocate for our residents by encouraging rent and utilities relief programs; which will ensure a stable housing industry. The August 2020 UNITS magazine contains many timely resources to help navigate these changing conditions.

As always, if I can ever be of assistance to you or your association, please feel free to reach out to me at spassmore@blueridgecompanies.com.
---
UPCOMING NAA EVENTS
---
NAA'S RPM CAREERS MONTH: SEPTEMBER 2020
Four challenges.
Four opportunities to show your RPM spirit.
Four chances to win.

Submit your photos and videos to rpmcareers.org/rpmcareersmonth
for a chance to win fabulous prizes and be featured on NAA's RPM
Careers' social media channels.
---
AFFILIATE SPOTLIGHT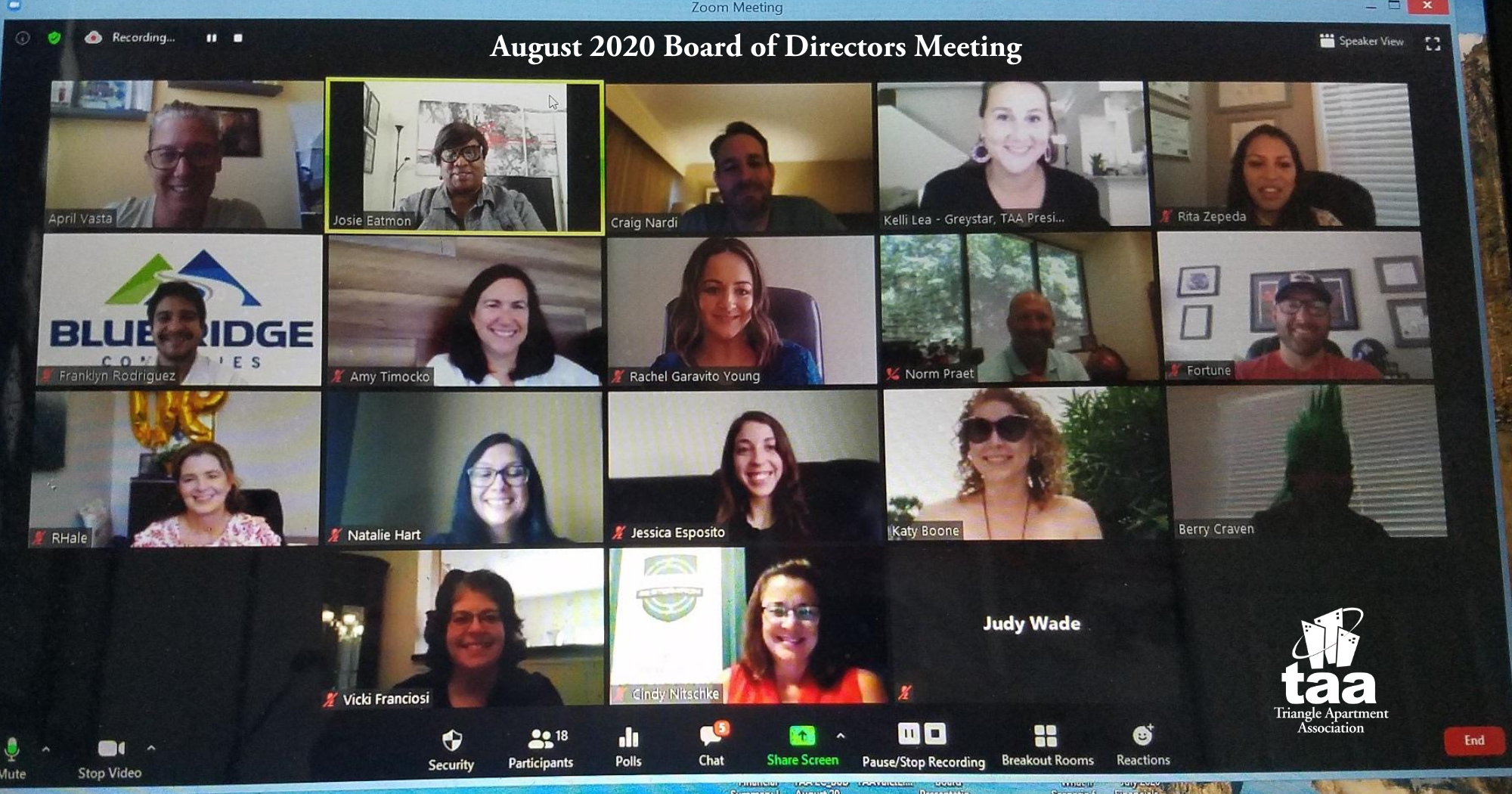 Triangle Apartment Association

Over the past 3 months, TAA – like most organizations – has learned to pivot its offerings due to the pandemic, adjusting to create meaningful value to its members. It has hosted 14 virtual classes, events, and roundtables, and 16 virtual committee meetings! In lieu of hosting in-person classes and events, they're offering plenty of virtual options for networking and continuing education. In the coming months, they'll be hosting recurring "Member Meet Up" virtual networking events and Regional Roundtable meetings. Keep an eye out for new additions to their calendar and new educational offerings coming soon!
---
AANC AFFILIATES: What's Happening Around the State?
Visit your local Apartment Association website to see what education is being offered and to register for upcoming events.

GCAA | Greater Charlotte Apartment Association
GFAA | Greater Fayetteville Apartment Association
GAPMA | Greenville Area Property Managers Association
PTAA | Piedmont Triad Apartment Association
TAA | Triangle Apartment Association
AAWNC | Apartment Association of Western North Carolina
WAA | Wilmington Apartment Association
THANK YOU TO OUR E-NOTES SPONSORS!