AANC E-Notes: 2019 3rd Quarter Issue

In This Issue:
---
AANC Leadership Lyceum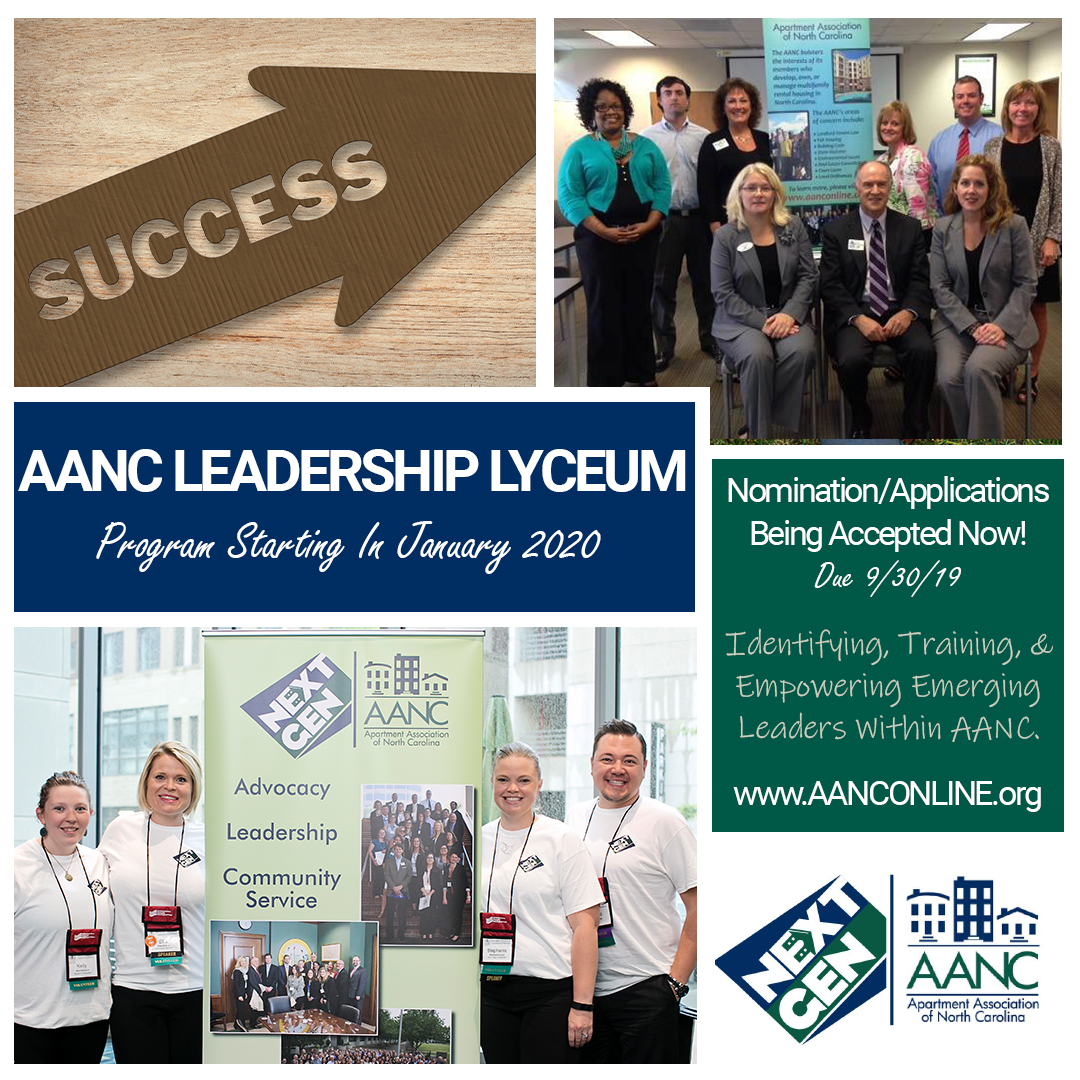 The AANC Leadership Lyceum is a series of programming aimed at identifying, training, and empowering emerging leaders within AANC. Each Lyceum class will be a maximum of 14 participants per year.
All owner/operator Lyceum participants are nominated by their local association. AANC's President may appoint 1 additional participant, and the AANC State Suppliers Council may appoint up to 3 supplier participants. 
Lyceum participants should be actively involved with their local association and have served at least 2 years on a committee. Additionally, Lyceum participants should not currently be or previously have served on the AANC Board of Directors. 
Owner/Operator Members: please contact your local affiliate to be nominated!
Supplier Members: please submit your interest and application to the State Suppliers Council no later than 9/6/19. 
---
Legislative Updates
We are currently in year one of a two-year legislative cycle. Listed below is a number of legislative bills that are actively being monitored on behalf of AANC. 
HB514: Equality For All
This legislation is opposed by AANC because of the expansion of protected classes. The bill replaces: race, color, religion, sex, national origin, handicapping condition or familial status with the term "protected status". Defining protected status as: race, color, religion, sex, national origin, handicapping condition, familial status and adds sexual orientation, gender identity, military or veteran status or genetic information. AANC strongly believes that bias and discrimination should never impact housing decisions, however, expanding protected classes could result in unforeseen litigious matters. This bill is currently bottled up in the House Rules Committee.
HB432 Water/Sewer to Contiguous Dwelling Units
This legislation provides that if the Utilities Commission approves a flat rate to be charged by a water or sewer utility for the provision of water or sewer services to contiguous dwelling units, the lessor may pass through and charge the tenants of the contiguous dwelling units the same flat rate for water or sewer services, rather than a rate based on metered consumption, and the statutory administrative fee. Bills for water and sewer service sent by the lessor to the lessee shall contain the same information as required on metered consumption bills. This bill has been signed into law and went into effect June 26, 2019.
HB523 Service Member Civil Relief Act
Amended at the request of AANC, this law adopts the same benefits and protections of the Federal Servicemember Civil Relief Act into State law. These benefits extend to members of the North Carolina National Guard serving active duty.  Under this provision certain aspects of landlord-tenant laws have changed, specifically regarding eviction, penalty/fee, and extension of lease. In particular, in addition to extending certain rights to active North Carolina National Guard members, this law provides that Servicemembers seeking to be released from a lease due to active duty are governed solely by the Federal law and the North Carolina law NCGS 42-45 only now governs "military technicians", civilians employed by the military.
HB531: Tenants at Foreclosure Act
This bill passed and was signed into law June 26, 2019 and made changes to the general statutes to reflect the restoration of the Federal Protecting Tenants at Foreclosure.
HB730/SB553: Doorstep Trash
The Building Code Council (BCC) recently approved the proposed amendments to the 2018 NC Fire Code to include valet trash collection services and will be heard in September's public hearing.  The supporting legislation, now Senate Bill 553, was agreed upon by the House and Senate in a conference committee. We anticipate the bill will be re-calendared and heard on the Senate floor for a change to the conference report soon. 
HB796: Emotional Support Animals
HB796 addresses the need to define valid ESA documentation to end the rampant abuse of residents falsely claiming to need emotional support animals in order to avoid adhering to breed restrictions and paying pets fees, simultaneously, defending those who have a legitimate disability  protected by the Federal Fair Housing Act.  AANC Lobbyists Colleen Kochanek and Alex Miller are currently working with members of the Senate to address language concerns. We will continue to work on this until sufficiently satisfied to pass. The updated language is anticipated to be heard in the short session. 
HB880: Landlord Tenant Omnibus Bill
An Omnibus bill is legislation that contains multiple law changes in one bill. HB880 is a collection of changes to Landlord-Tenant related laws that will reduce evictions records, lower the cost to provide housing, correct inconsistency within the law, expedite removal of deceased residents abandoned property, codify that a landlord is generally not liable for crimes committed by one resident upon another as a response to the HUD Guidance providing it is a Fair Housing violation to screen applicants based on arrests and certain crimes,  and provide clarity to existing procedures, laws and fees.
HB880 has five sections covering many aspects of the Landlord Tenant Law. AANC General Council Norm Praet, led the Legislative Task force who consulted on the language and legal aspects of this legislation. AANC Lobbyists Colleen Kochanek and Alex Miller worked with tenant organizations to gain support for the legislation. Ultimately the legislation was a consensus bill which allowed it to pass through committee and receive a near unanimous vote in favor on the House floor. This bill now needs to pass through the senate process.
We have been working closely with Senate Leadership and staff to look at possible changes to ensure senate bill 880 remains a consensus bill and the proposed language will not create unintended legal ramifications. We have engaged the School of Government and the Administrative Office of the Courts at the request of Senate Leadership to make sure the language will be effective in addressing the issues of the current eviction process. While it is unclear how long this legislative session will last, the expectations are that all necessary changes will be made in the interim and HB880 will be presented during the short session, spring 2020.
HB881: Private Process Servers
This year HB881 was filed along with companion bill SB507. However, neither of the bills got out of committee and is not eligible at this time for consideration in the 2019 Congressional Session. This legislation looks to provide an option for larger counties to utilize private process servers in conjunction with county Sheriff departments to affix the summons on the door of the residents, notifying them of the lawsuit and their court date. While this issue only impacts seven counties within the state, strong opposition from the Sheriff's Association has tied this piece of legislation up.
The Government Affairs Committee and the AANC lobby team are working on strategies to move this legislative effort forward.
HB907 Fair Housing Protection  (source of Income)
Opposed by AANC, this legislation would make source of income a protected category under Fair Housing law requiring all landlords to accept government assistance such as Section 8. This legislation remains successfully bottled up in the Judiciary committee. AANC continues to look at other strategies to reduce the viability for legislation such as this including the newly formed Housing Affordability Subcommittee.
HB1012 Safety Updates for Rental Properties (Mold Bill)
Opposed by AANC, this legislation sought to provide a framework for mold inspections and housing violations related to mold.  AANC took an active party to work with the legislators introducing the bill and other industry stakeholders to ensure that the bill was fair to residential landlords. This legislation remains successfully bottled up in the House Appropriations committee on Health and Human Services.
SB316 Affordable Housing
SB 316 passed both chambers and was signed by Governor Cooper in July 10, 2019. This law requires municipalities with populations of at least 90,000 to compile a report on affordable housing units currently in use that are subsidized by local government revenue or tax credits. These studies will help explore the reduction of constructions costs. 
SB483 Vacation Rental Act
This bill clarifies that properties subject to the Vacation Rental Act are also subject to the General Statutes governing city and county enforcement. This was passed and became law July 1, 2019.
SB529 Fees/Returned Checks
NSFB fee limits have increased from $25.00 to $35.00. This increase becomes effective October 1, 2019. AANC and NAA will update leases as necessary to reflect this increase.
AANC Government Affairs Director - Janae Moore
Tell us about yourself.
As a Carolina native I grew up in Garner North Carolina. Attended school predominately in Raleigh and received a BS. and BA. From North Carolina Agricultural and Technical State University where I studied Economics and Pre-law. I will continue my studies, remotely, at American University based in Washington DC where I will be working to receive a Master's Degree in Public Policy & Administration.
My passion for politics and public policy is what sparked my career in Government Affairs. This spark hasn't dimmed yet. I spent the bulk of my career in the telecommunications industry and am now very excited to have joined the ranks of this great organization!
Like myself, the position of Government Affairs Director is new to AANC and I have spent my first 12 weeks meeting the awesome members, fighting for our legislative priorities at the General Assembly, learning about the industry and most importantly discovering ways I can best support our members in this role.
What are you working on?
Broadly, I am responsible for the development, coordination, and implementation of overall government relations efforts of AANC. These efforts include our PAC initiative and as the legislative session slowly comes to an end, we will shift gears and focus on reaching our PAC goal for the year! Leveraging our PAC contributions is one of our greatest tools of influence. By taking a proactive approach to North Carolina government we can help protect our interest and shape legislation. If you haven't given to the AANC Political Action Committee, please consider investing in the legislative future of our industry.  
What motivates you?
I'm most motivated by tackling new challenges. I like to think of myself as a hard worker and I'm always looking to try something new both personally and professionally. I find that if you're constantly pushing yourself to tackle the tough projects, take the road less traveled, you will accomplish more than you have ever hoped or imagined.
What is the best professional advice you have ever received?
The best professional advice I have ever received came from my mother. She said "the best antidote for failure is determination. You can't truly fail if you never give up."    
How do you define success?
I think there are different types of success. When I think of personal success, I define that as doing my absolute best to achieve a desired goal without compromising the integrity of myself and those around me.
Contact Janae at Janae@aanconline.org or 919-589-1672.
Stay Informed - Join The Monthly Legislative Update Call
AANC's Government Affairs Committee hosts a monthly Legislative Update call open to all members. 
First Monday of Every Month | 10:00 AM
Call-In Number: 267-930-4000
Participant Code: 651-992-161
The goal of this monthly call is to hear a legislative update from around the state. You will hear what is happening at the state level as well as local updates. 


Note: due to the Labor Day Holiday, the Septemebr call has been moved to Monday, 9/9/19, 10:00 AM. 
Questions? Contact Janae Moore at janae@aanconline.org
---
AANC Political Action Committee
What a Year for the AANC PAC!

The AANC PAC needs you to help shape the government in North Carolina. By taking a proactive role and contributing to the AANC PAC, we can help protect our interests as multifamily professionals.

A huge thank you to everyone who has contributed to AANC PAC. We are getting closer to our goal, having raised more than $15,000 already in 2019!
See Current AANC PAC Supporters 
Donate to AANC PAC
---
AANC Education & Legislative Conference 
SAVE THE DATE! AANC 2020 Education & Legislative Conference
May 18 - 20, 2020 | Raleigh Convention Center
Mark your calendars and plan now to join us for the 2020 AANC Education & Legislative Conference. You don't want to miss this event!

The 2019 AANC Conference had record attendance - registration will open January 2020! Budget to join us in Raleigh!
Early Bird Group Pricing: $209, $229, $259
Early Bird Pricing: $259
Regular Pricing: $279
Non-Sponsoring Supplier Pricing: $429, $309
New in 2020: 20 In Their 20's for $20
Sponsorship & Advertising opportunities will open November 2019! 
Call for Peer Reviewers - Deadline to Apply is 8/31/19!
New Volunteer Opportunity!
The AANC Education & Legislative Conference is the annual gathering of our statewide membership to participate in a variety of educational sessions, networking with peers, and advocating for important industry issues at the North Carolina Legislature.
We want to hear from you on the content you would like to see at AANC 2020 Vision! We are currently accepting past conference attendees to sign up to review speaker content proposals. You will read, rate, and provide feedback on session content from the proposals we have received. 
Important Information
Signup Deadline to serve as a peer reviewer: 8/31/19
Peer Review window: 9/4/19 - 9/18/19

You will have a 2 week window to review, rate, and provide feedback.
#AANC2020Vision 
---
AANC - 2020 Lease Pricing Information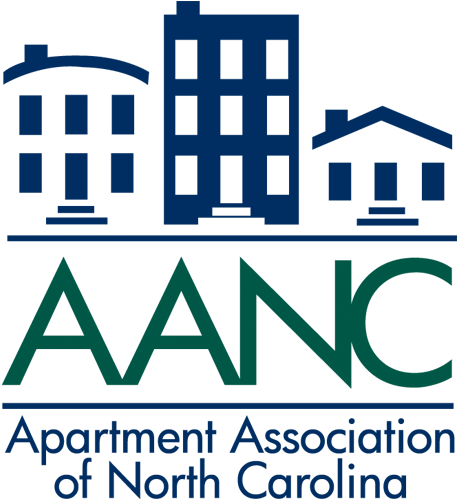 While working on your budget, please include the following new pricing regarding the AANC Lease on Blue Moon in your 2020 budgets.
Annual License Fee: $350
Per Unit Fee: $2.87
These changes were voted and approved on during the AANC Board of Directors  August 14, 2019 meeting in response to pricing changes with Blue Moon.
At this time the AANC Legal Handbook is available in electronic format through your Blue Moon account for those using the AANC Lease. We are looking at the best way to make this available for all members and will provide additional information when available.
52 Weeks | 52 Communities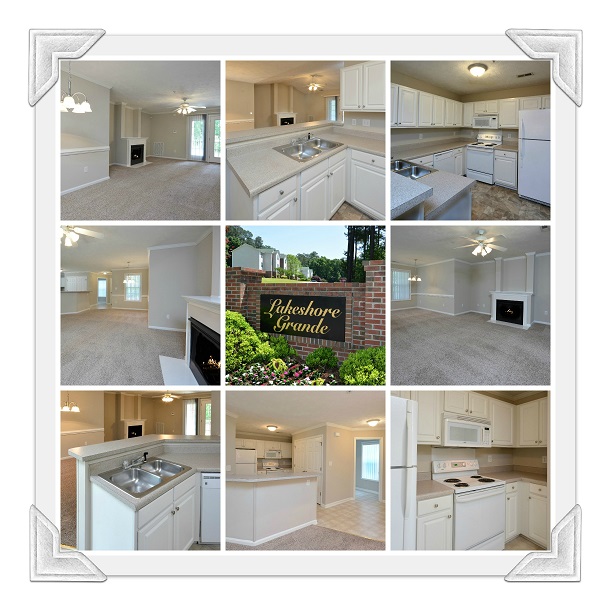 Get social with AANC: We Want to Highlight Your Community! Tell us what sets you apart and makes you stand out! Your Location? Your Team? Your Marketing? Your Residents? Your Community Involvement? Answer a few short questions, include some pictures, and you may be highlighted on AANC Online!
Read more at AANC Online and see some of the communities that have been highlighted!
52 Weeks | 52 Careers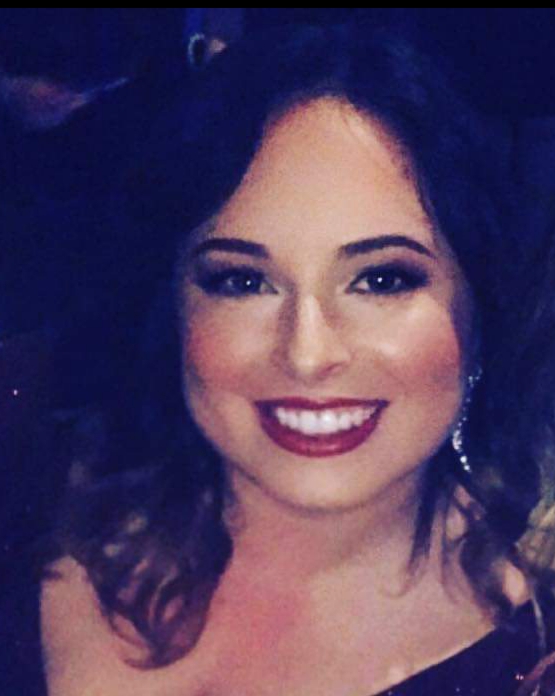 Get social with AANC: We Want to Highlight You! Tell us about your career. Walk us through your career path to where you are now. What do you like most about your job What advice do you have for someone looking to get started? Answer a few short questions and you may be highlighted on AANC Online!
Read more at AANC Online and see some of our highlighted Careers and Members!
---
National Apartment Association
Update from Susan Passmore, Blue Ridge Companies
NAA Region IV Vice President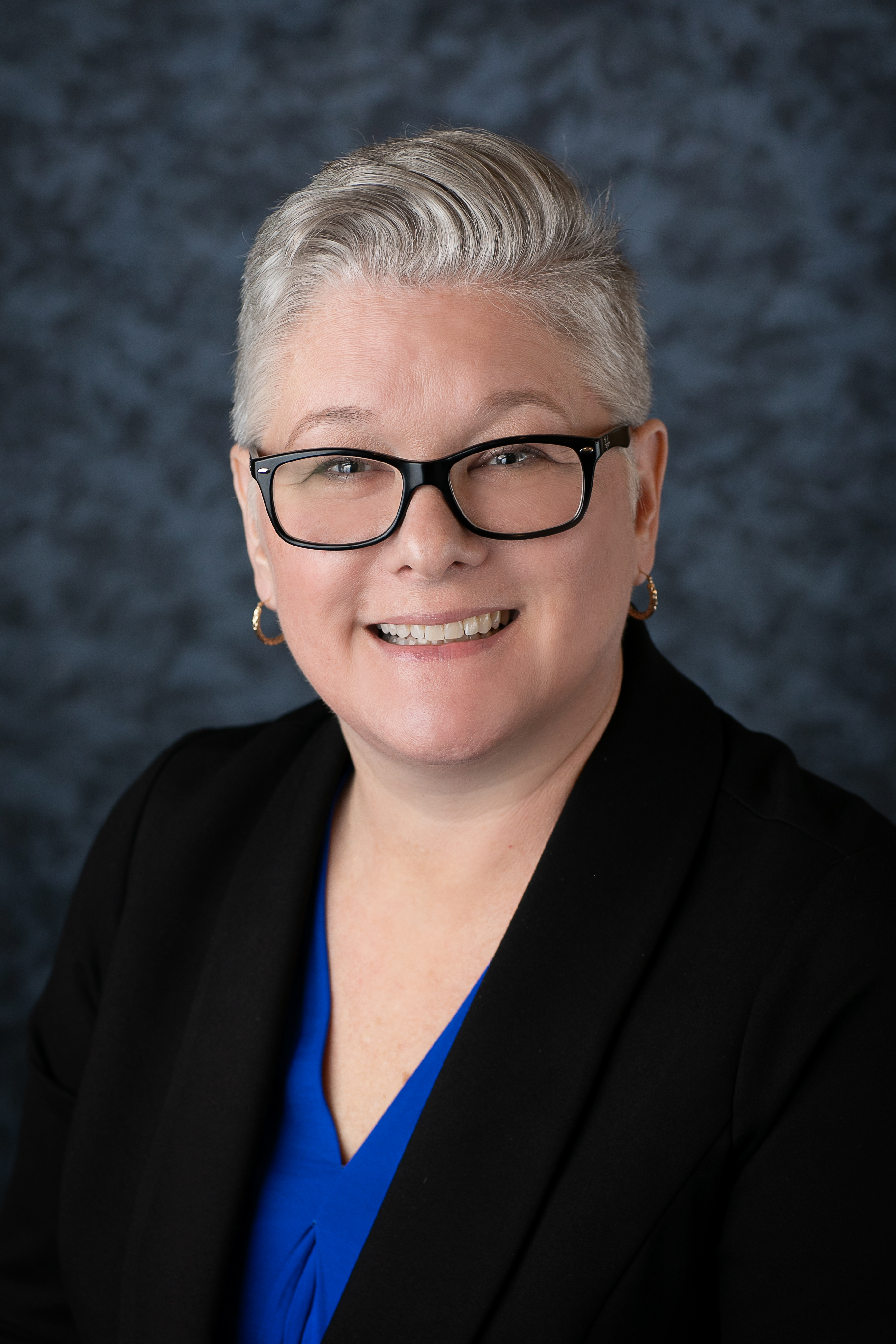 The National Apartment Association's annual education conference, Apartmentalize, was held in Denver in late June. Each year the conference surpasses attendee expectation with its high quality education sessions and exciting networking and entertainment events. Over 11,000 apartment industry professionals converged on the Denver Convention Center for the conference. In addition to educational sessions, attendees enjoyed Game Changers, impressive keynotes, a record breaking trade show, and the 2019 Maintenance Mania Finals. My favorite session centered around energy benchmarking (I've already used the knowledge and contacts made at this session) and my favorite Game Changer session was the one presented by Brandon Stanton, the founder of Humans of New York (it's worth a Google!). Units magazine will include various session recaps over the next few months so be on the lookout for those valuable articles. Also recognized during the conference were the 2019 NAA Excellence Award winners. Three of those recipients came from North Carolina; Hero's Manor/Lincoln Property Company/Camp Lejeune – Property of the Year/Military, Catina Rhinehart/Morganton Management/Fayetteville -  Certified Apartment Portfolio Supervisor of the Year, and Central Pointe Apartments/Ginkgo Residential/Charlotte – Return on Energy Retrofit. Congratulations to all the winners!
At the NAA Governance and Committee Meetings held prior to the conference, I was fortunate enough to be re-elected as a NAA Region IV Vice President for a second two-year term. I am deeply appreciative of the opportunity to continue to serve and I'd like to extend a sincere "thank you" to our North Carolina leadership for choosing to re-elect me. I was re-elected alongside our other current RVP's; Chris Burns with Lincoln Property Company, Victoria Cowart with Darby Development, and Pattie Woods with Fogelman. As an RVP, I have a voting seat on the NAA Board of Directors. This allows me to participate in discussions about NAA policies, procedures, and bylaws and to serve as a liaison between the Board and our Region, bringing your questions or concerns to the Board. Serving also exposes me to the fantastic work of the NAA staff. NAA has a very ambitious strategic plan with detailed goals and initiatives which drive the day to day operations of the organization. The Board is regularly updated on progress towards annual improvement priorities.
Other RVP duties include helping affiliates report their members and unit counts if needed, making regional appointments to NAA committees, recruiting new association members, encouraging current member engagement, and attending local affiliate meetings as a representative of NAA. On August 15th, I had the pleasure of speaking to the Greater Fayetteville Apartment Association. We discussed AANC legislative priorities and NAA advocacy and member resources. We also highlighted the growth of their association and the committed participation their association leadership has displayed at the AANC level. Maybe a shameless plug…but…the GFAA Board has 100% participation in the AANC Political Action Committee.
If I can ever be of assistance to you or your association, feel free to contact me at spassmore@blueridgecompanies.com. Don't forget that the NAA Assembly of Delegates will be in Greenville, South Carolina, November 5th-9th to induct our Region's very own Mike Holmes as the 2020 NAA Chairman.
NAA Maximize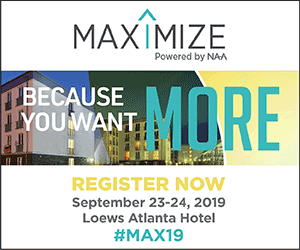 Rental Housing Revenue & Asset Management Conference: September 23 - 24, 2019, Atlanta
Don't miss the one event that brings together asset and revenue managers for compelling conversations, innovative insights and actionable advice. 
NAA Assembly of Delegates
The Assembly of Delegates (AOD) is NAA's largest business meeting of the year, where all NAA and NAAEI Boards, Committees, and Task Forces meet, and the new incoming volunteer leadership is installed. Happening in our neighbor state of South Carolina this November, consider attending! 

NAA Apartmentalize - Recap From AANC's Betsy Kirkpatrick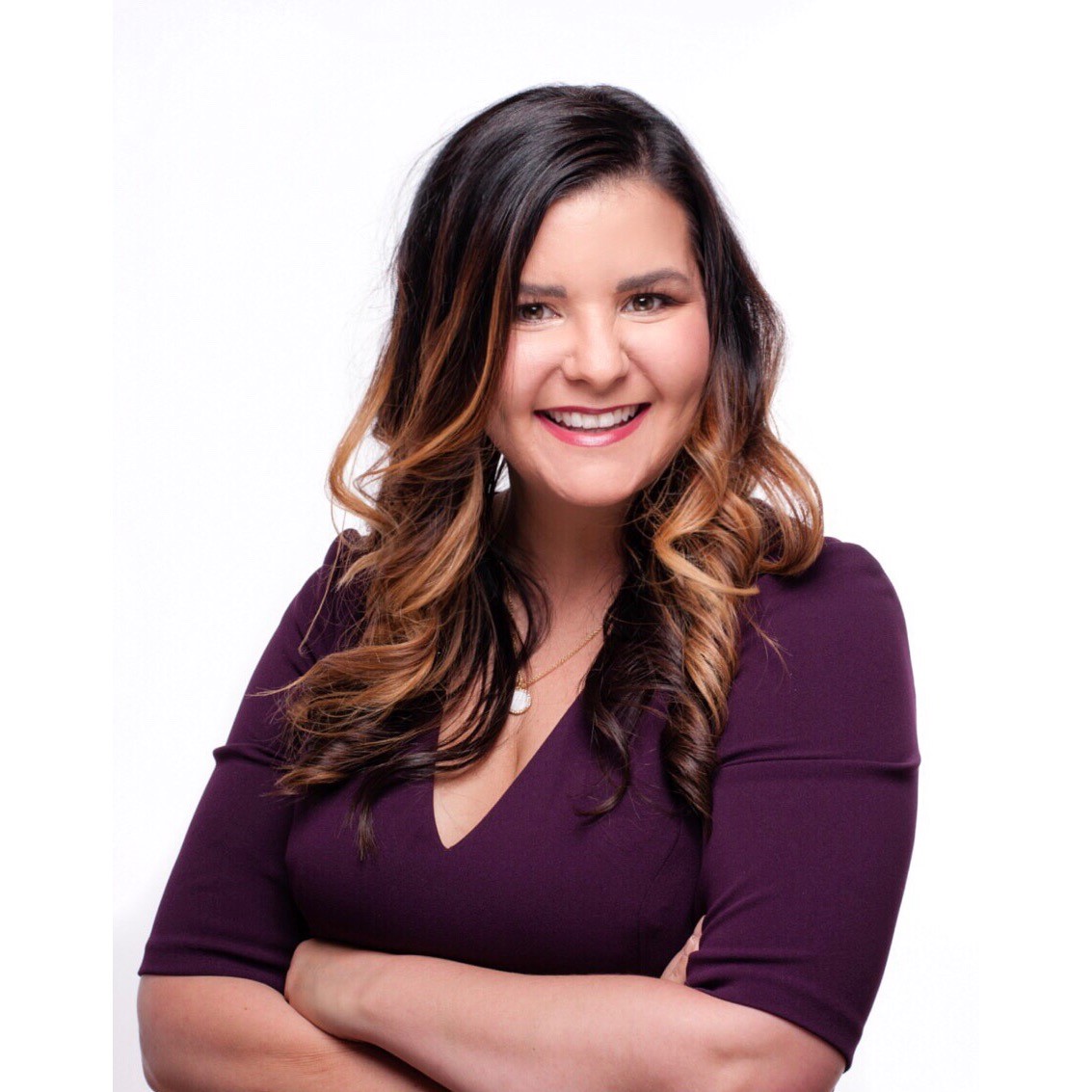 AANC Advocate and Volunteer Extraordinaire, Betsy Kirkpatrick with BG Multifamily, shares the following from her recent Apartmentalize experience:
Apartmentalize is always an incredible time. From training, to networking to good times with friends from across the country it is a not to be missed time of the year.
Anyone who knows me knows I am a HUGE fan of participating in legislative advocacy, so it should come as no surprise that one of my very favorite sessions I attended was "Apartment Advocacy and You: Perfect Together" facilitated by Greg Brown and Jim Wilson of NAA.
My key takeaways from this fantastic sessions were:
Almost everything you do every day intersects with public policy.
YOU are the best advocate this industry could ever have!
As a constituent your legislators HAVE to listen to you. You are from their area and could potentially re-elect them.
In person visits from a constituent has nearly 6 times the positive influence on a legislator.
Every Industry is meeting with their representatives, we need to make sure they are seeing just as much of the multifamily industry.
Give real life examples and perspective that affect affordable housing, cash flow, etc. Give specific examples with stories and statistics.
Take your legislator on a tour of your community! Give them details on your demographics, give them details on costs and revenue and help them understand our industry. Info on jobs created, residents living in apartments, and how many communities needed by 2030. Obstacles to development etc. show the employees off and let them see all the people that work onsite to put a real face on what we do. NAA HAS THIS INFO!
Statistics are about numbers, stories are about people.
SIGN UP FOR KEY CONTACTS
Give them the amount of units that are needed to build and the current barriers to building in your local area.
Legislative tracking map on the NAA website! 
So get out there and advocate! The apartment industry needs YOU!

NAA White Paper on Multifamily Debt Collections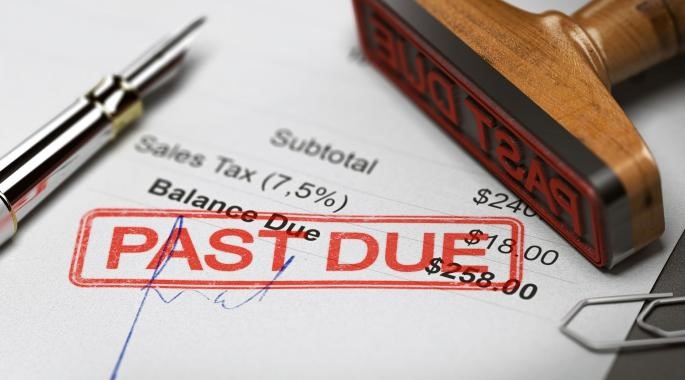 The National Apartment Association (NAA) has released its newest white paper, "Multifamily Debt Collections: Best Practices for Owners and Managers," which outlines the best practices in the collection of bad debt or monies owed to an individual property or property owner.
With the number of lost collections increasing year over year, aggressive recovery procedures have become a hot topic with apartment owners across the nation. Although this paper doesn't provide specific instructions on how to recover a debt, it is intended to serve as a guide as you review your company's particular debt collection policy. 

Free to members of NAA, the white paper provides collection standards and steps, best practices to create a well-crafted collection policy and how to reduce bad debt and increase overall recovery.
---
Thank You To Our E-Notes Advertisers
​Interested in advertising in future issues? Click here for 2019 details and availability.