AANC E-Notes: 2019 2nd Quarter Issue

In This Issue:
AANC Education & Legislative Conference 
AANC Affiliates: What's Happening Around The State

NAA Apartmentalize 
---
AANC Hall of Fame
The AANC Hall of Fame recognizes individuals in North Carolina for their significant contributions, accomplishments, and service to the multi-family housing industry. Congratulations to the following individuals on being inducted into the 2019 AANC Hall of Fame.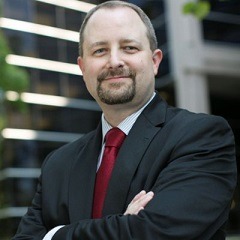 Will Brownlee has served in numerous leadership capacities within the state of North Carolina for the entirety of his career.
He has given time to multiple local associations across North Carolina in a board leadership role, instructor role, and more. He drafted the state AANC lease, the AANC Legal Handbook, and spent years helping with the NAA lease. He has won numerous awards at the local, state, and national level.
When asked about his character, members used the following words to describe him: visionary, humble, loyal, compassionate, self-sacrificing, responsible, and respectful to name a few.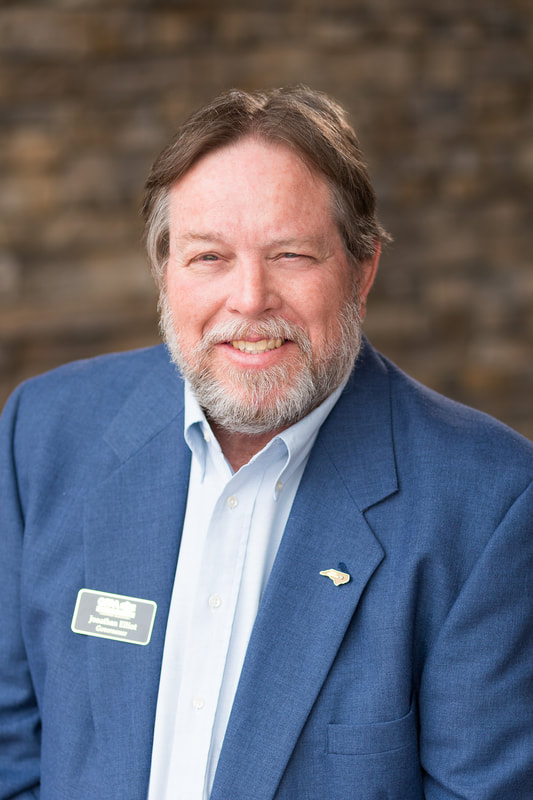 Jonathan Elliot is a longstanding believer in advocacy for multi-family.  He serves as the GFAA's Governance Chair to keep our members up-to-date on legislative issues on the local, state and national levels pertaining to our industry. 
Jonathan believes it is important to constantly grow and keep informed in your chosen profession. He is the owner of Arran Rentals and has been in property management and real estate since 1986.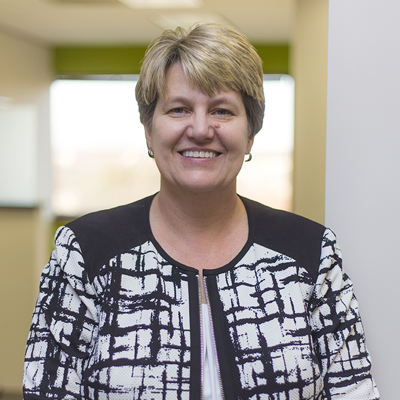 Meg Pisczek recently completed her 15th year on the AANC Board of Directors as a representative out of the Triangle, and has worked in the industry for more than 32 years. She has been very active with both the Triangle and Piedmont Triad Apartment Associations, a two-time past TAA President, Past AANC PAC Chair, and Past AANC President.
She has served in almost every capacity on the legislative spectrum and spoken countless times before municipalities or whenever called upon on issues affecting the rental housing industry.
Meg is known throughout TAA as the matriarch of our industry. There are countless within the industry who credit her for their careers. Words used to describe her include but are not limited to: high integrity, truthful, reasoned, respectful, fair, compassionate, loyal, accountable, and hard worker.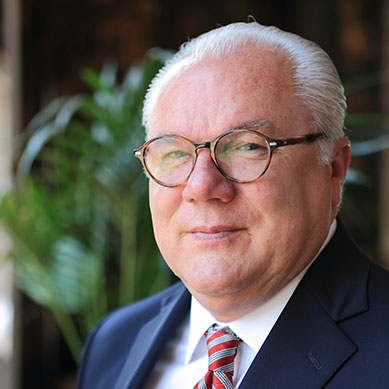 Peter Placentino is a highly respected member of the community and is a paragon of the industry. He has been a leader for our industry and community since becoming involved in the early 80s.
He has been an active member of PTAA, AANC, and NAA since the 80s, Past PTAA President, Past NAA Region Vice President, Past NAA Secretary, and the only two-time AANC President.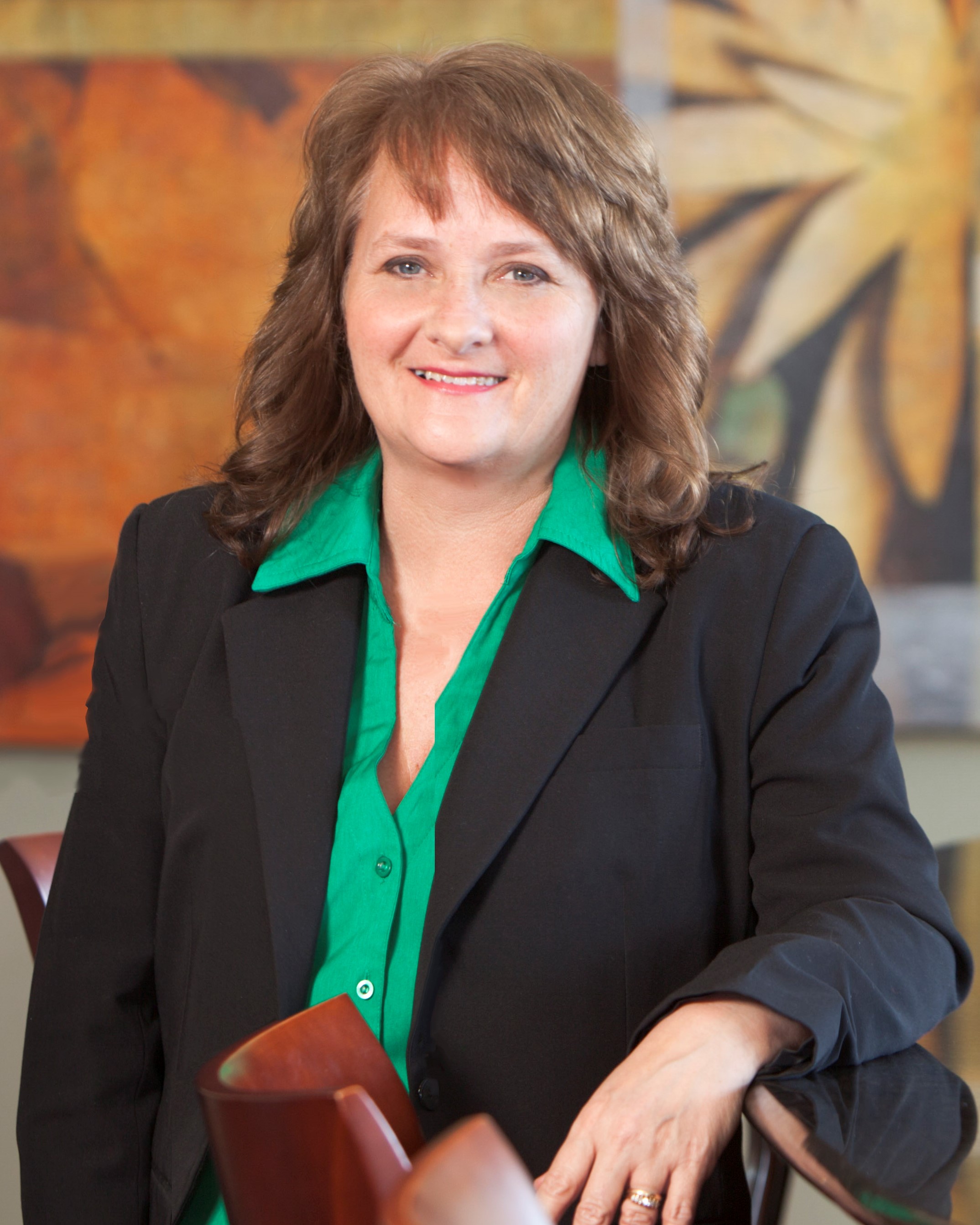 Terry Ragland is a Regional Property Manager with Blue Ridge Companies, and has been active with both the Triangle and Piedmont Triad Apartment Associations. She is an active instructor throughout North Carolina, active with committees, a Past TAA President, current TAA Education Foundation President, and current New Lease on Life Board member. Not only is Terry passionate about the industry, but she has instilled a love for the industry in her family – all three of her children and a nephew have received NAA designations.
Terry's personal purpose statement is "Experience life to the fullest while reflecting my faith and positively impacting everyone I touch." She tries to live that purpose daily both in work life and personal life.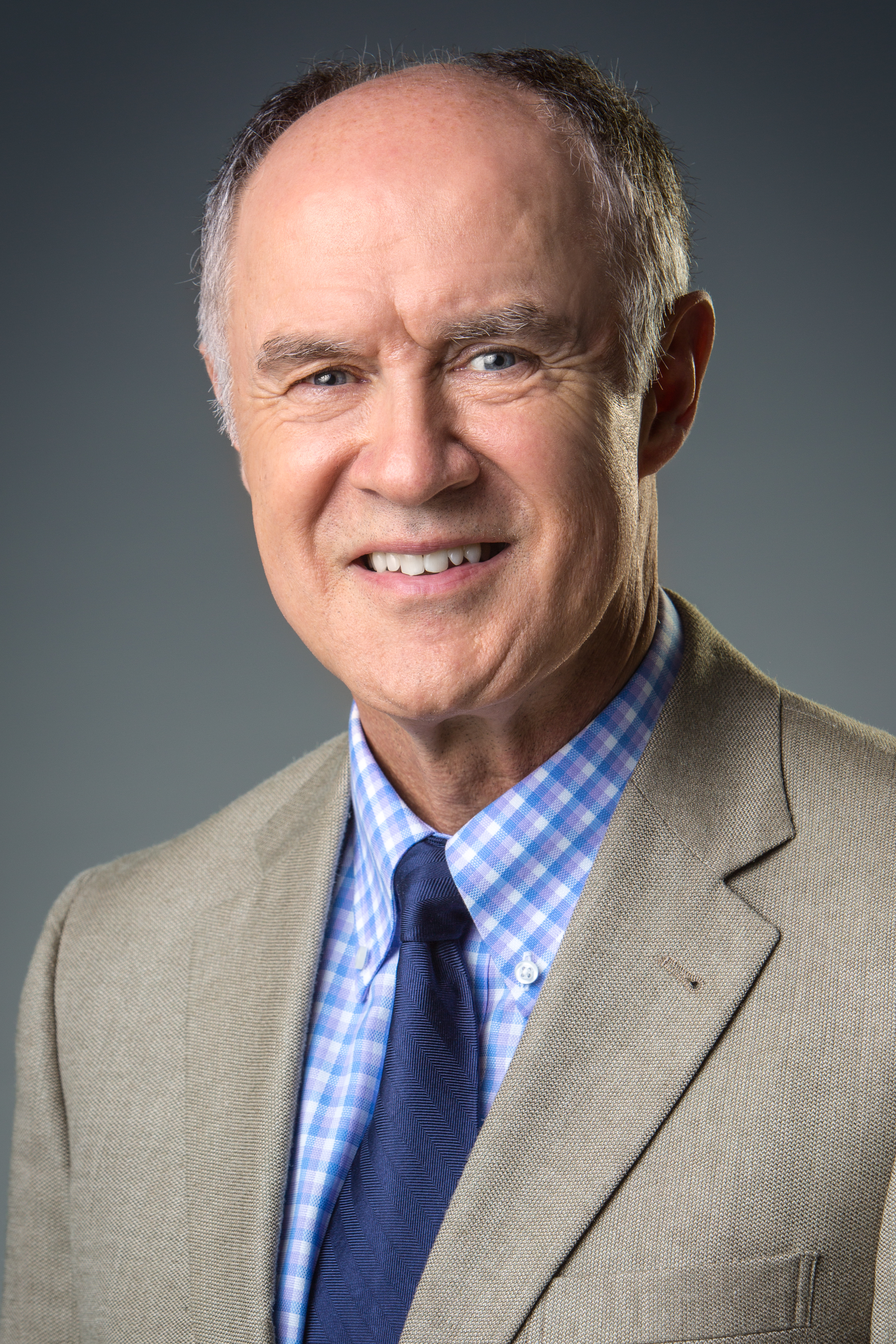 Ken Szymanski, spent more than 30 years leading the Greater Charlotte Apartment Association as their Executive Director, and also spent the majority of his career as the Executive Director of the Apartment Association of North Carolina. He fully retired in December 2018.
Ken recently received the NAA Lifetime Achievement Award for his work in the industry. While this is not all encompassing, his accomplishments include legislative successes, fair housing instructor, actively involved in the affordable housing conversation, and so much more.
In addition to taking on the dual role of leading GCAA and AANC simultaneously, Ken also held multiple leadership positions at the National Apartment Association over the years, including chairing the Association Executive Council. He was also named Association Executive of the year on two separate occasions.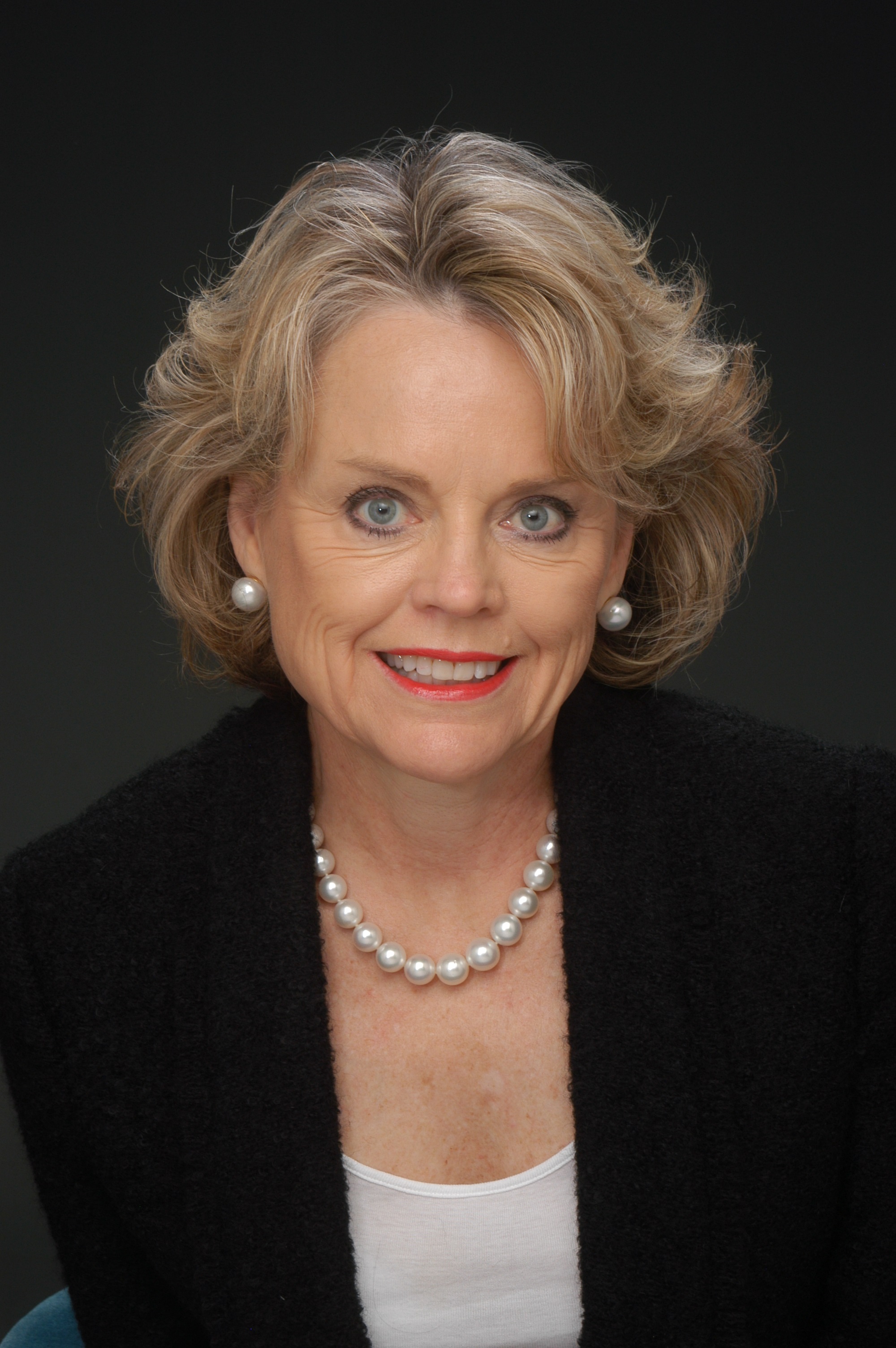 Sue White is highly regarded - some would say revered - by local members of the apartment industry and the community at large in the Triad. She is and has been an active leader in multiple community organizations, including the United Way of Greater Greensboro.
Sue has been active with the Piedmont Triad Apartment Association for 39 years; a past PTAA President and was the first AANC President not from the Charlotte area.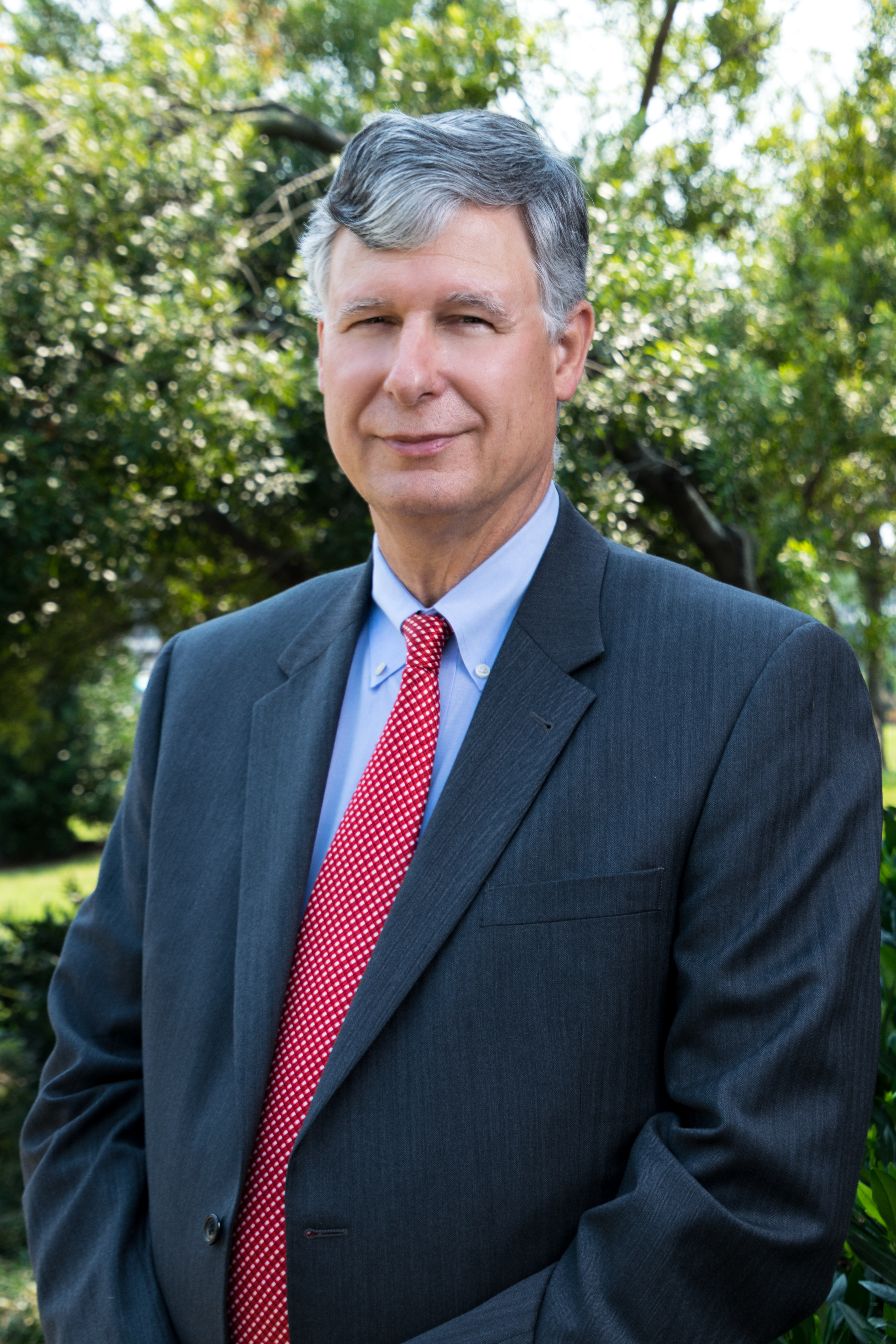 Scott Wilkerson is full of knowledge and resource when it comes to multifamily housing.  His experience in the multifamily industry spans more than 30 years.  Scott is very passionate about what he does in this industry.  His personality speaks for itself, and he is well respected and very engaged when it comes to making a point on any topic.
Scott serves on the Board of Directors of the National Multi Housing Council, a Past Greater Charlotte Apartment Association President, Past Apartment Association of North Carolina President, and Past National Apartment Association Region IV Vice President.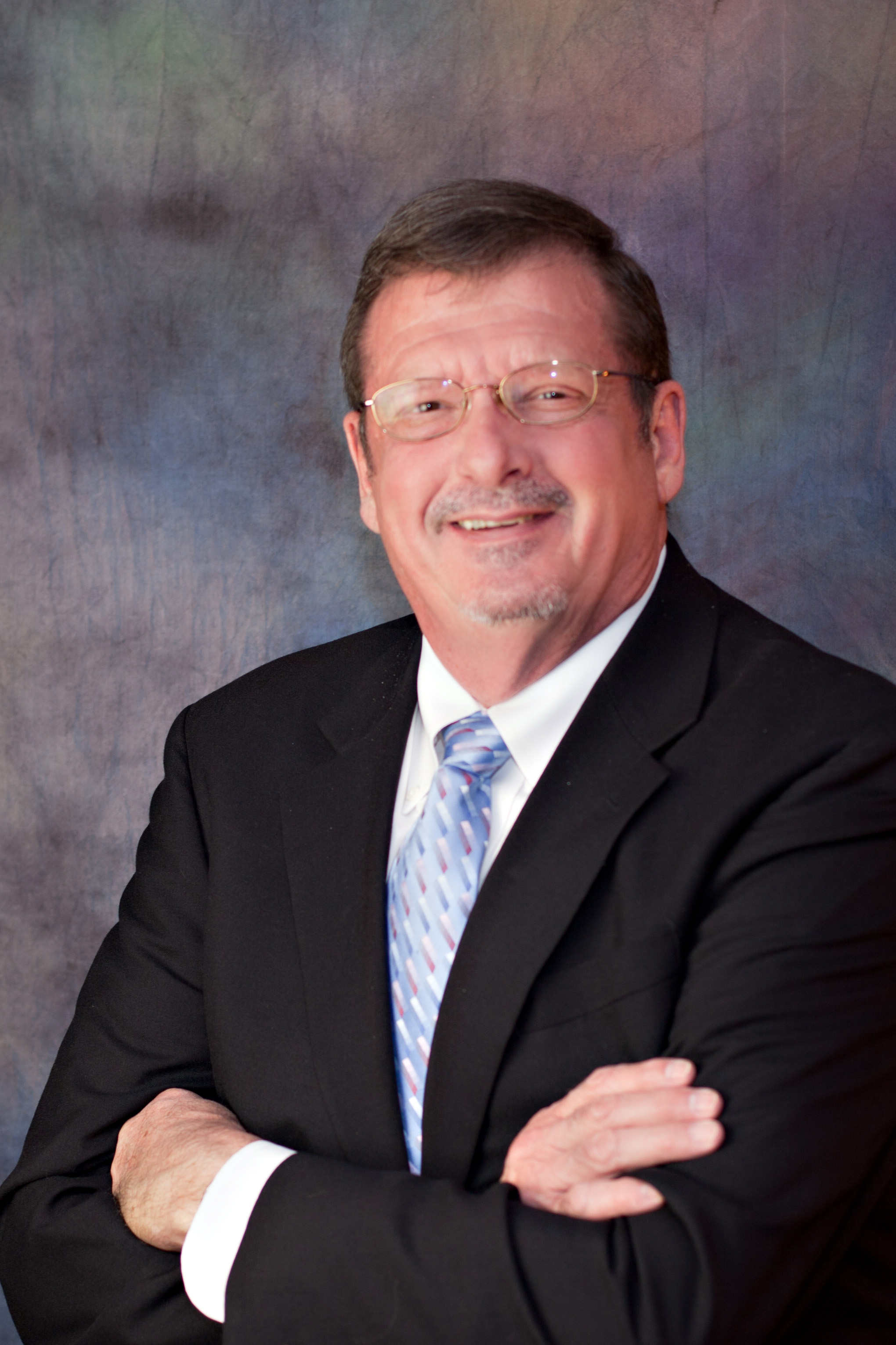 Paul Moore was direct and soft spoken at the same time. He was a go-to person for advice in the Wilmington area and was always willing to help others. He was kind and devoted to the industry. He was a longtime Regional Manager for Drucker & Falk, and won WAA Regional Manager of the Year on multiple occasions.
Paul was very active with the Wilmington Apartment Association, serving on every position and committee, and Past President of WAA, as well as a Past AANC Board of Directors member.
Sadly, Paul passed away in 2016.
---
Legislative Updates
Did you know AANC provides a Legislative Update at AANC Online. This information is provided as a member benefit through AANC Lobbyist and updated almost weekly during the legislative session. Read each Legislative Update at AANC Online. 

There are four milestones that a bill needs to pass in order to become law.
Bill Drafting – Getting the bill written, sponsored and introduced
Crossover – Getting the bill passed in one of the legislative chambers
Concurrence – Getting both chambers to pass the bill and agree on a final version
Signed – Getting the bill signed by the Governor.
We just achieved the second milestone – Crossover. Here is a recap of our legislative agenda and the process that took place.
The Landlord-Tenant Omnibus Bill – HB880
An Omnibus bill is legislation that contains multiple law changes in one bill. HB880 is a collection of changes to the Landlord-Tenant Law that will reduce evictions records, lower the cost to provide housing, correct inconsistency within the law and provide clarity to existing procedures, laws and fees. Link to bill: https://www.ncleg.gov/BillLookUp/2019/H880
HB880 has five sections covering many aspects of the Landlord Tenant Law. AANC General Council Norm Praet, consulted on the language and legal aspects of this legislation. AANC lobbyist Colleen Kochanek worked with tenant organizations to gain support for the legislation. Ultimately the legislation was a consensus bill which allowed it to pass through committee and receive a near unanimous vote in favor. This bill now needs to pass through the senate process.
House Vote: Vote of 111 in favor and 3 against
H880 Supporters:  NC Justice Center
H880 Opponents:  None
Emotional Support Animals - HB796
Emotional Support Animals (ESA) is one of the biggest issues that apartment professionals handle on a daily basis. HB796 establishes needed protections to curtail abuse while maintaining the ability for a person with a legitimate disability to have an emotional support animal under the Federal Fair Housing Act. Link to bill: https://www.ncleg.gov/Sessions/2019/Bills/House/PDF/H796v0.pdf
The AANC Government Affairs Committee created a study group headed by TAA Government Affairs Director Dustin Engelken to research ESA legislation around the country. This group helped to formulate the legislative language and talking points. Dustin and the TAA Government Affairs Committee were effective in engaging with their legislative delegation and relationships to help progress the ESA bill through the bill drafting process. Again, Colleen engaged with other organization to ward off oppositions and recruit support. HB796 encountered opposition in the committee process and was almost "left in committee" but AANC lobbyist Alex Miller was able to revive the bill and pass it through committee on to the house floor. The bill passed with only one sole vote against. Dustin also assisted by volunteering his evening and served as the industry expert, assisting Alex in the lobbying efforts.
House Vote: Vote of 115 in favor and 1 against
H796 Supporters:  NC Association of Realtors and The Association of Social Workers NC
H796 Opponents: None
Private Process Servers - HB881 & SB507
Private Process Servers (PPS) has been an association legislative agenda item for the last few years. This legislation looks to provide the option for larger counties to utilize private process servers in conjunction with county Sheriff departments to affix the summons on the door of the tenant, notifying them of the lawsuit and their court date. https://www.ncleg.gov/Sessions/2019/Bills/Senate/PDF/S507v1.pdf
This year both a senate bill SB507 and a HB881 were filed. However, neither of the bills got out of committee, and it was not for a lack of trying. PPS is contentious legislation because of the legislation's opposition by the Sheriff's Association. This year the General Assembly Leadership (Republicans) has not been interested in passing any controversial bills unless the legislation can score political points against the Governor (Democrat). Senator Dan Bishop is the sponsor of SB507 and worked hard to get it moved out of committee. Association members also made phone calls to key committee member to move the bill forward. 
Bills never really die at the General Assembly they go into hibernation. In the upcoming weeks the Government Affairs Committee and the AANC lobby team will come up with options and strategies for this legislative effort.
Votes: None
H881/S507 Supporters:  NC Association of Realtors
H881/S507 Opponents:  NC Sheriff's Association
The AANC also has a few other bills of interest that we are monitoring this year. Here is a quick summary of where those bills stand.
Doorstep Trash Service HB730
Legislation to allow Doorstop Trash Service to continue in multifamily communities. https://www.ncleg.gov/BillLookUp/2019/H730
Passed the House: 112 – 0, This legislation has opposition from the State Fire Inspectors
Affordable Housing  SB316
Proposals and studies to reduce the cost to construct housing. https://www.ncleg.gov/Sessions/2019/Bills/Senate/PDF/S316v0.pdf
Passed the Senate: 49-0
Sewer Fees – HB432
Specific legislation to address an issue in Onslow County, where utilities, which currently bill providers for sewer service, are based on a flat, base fee. As a result, providers are unable to pass sewer fees through to their lessees and instead must pay sewer fees out-of-pocket. For some communities this results in annual losses over $100,000. 
https://www.ncleg.gov/BillLookUp/2019/hb432 
Passed the House 110-2
Mold Legislation – HB1012
This legislation is viewed as unfavorable by the Association. https://www.ncleg.gov/BillLookUp/2019/H1012
Remains in Committee on Appropriations, Health and Human Services
Source of Income – HB907
This legislation is viewed as unfavorable by the Association. https://www.ncleg.gov/BillLookUp/2019/h907
Remains in the Judiciary Committee
Stay Informed - Join The Monthly Legislative Update Call
AANC's Government Affairs Committee hosts a monthly Legislative Update call open to all members. 
First Monday of Every Month | 10:00 AM
Call-In Number: 267-930-4000
Participant Code: 651-992-161
The goal of this monthly call is to hear a legislative update from around the state. You will hear what is happening at the state level as well as local updates. Questions? Contact Bryan Holladay at governmentaffairs@aanconline.org
---
AANC Political Action Committee
What a Year for the AANC PAC!

The AANC PAC needs you to help shape the government in North Carolina. By taking a proactive role and contributing to the AANC PAC, we can help protect our interests as multifamily professionals. Continue reading here...

A huge thank you to everyone who has contributed to AANC PAC. We are getting closer to our goal, having raised more than $15,000 already in 2019!
See Current AANC PAC Supporters 
Donate to AANC PAC
---
AANC Education & Legislative Conference 
Thank You!
Thank you to all who attended the 2019 AANC Education & Legislative Conference! Thank you to all attendees and sponsors for your support of this event, and the volunteers who helped work to make this event a success!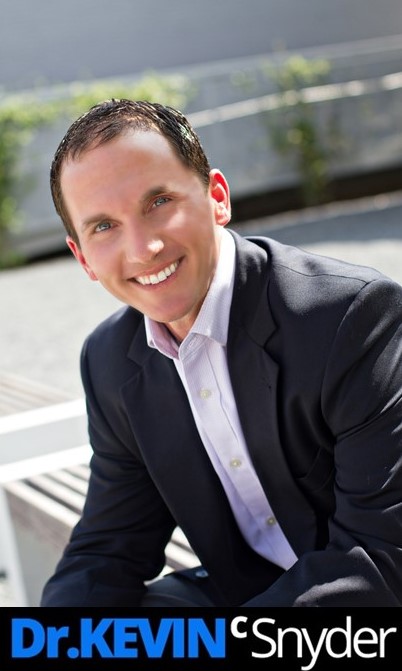 We kicked off the conference with our opening keynote, Dr. Kevin Snyder and his presentation, "Think Differently." If you missed his session or would like to see it again, Kevin provided the following resources!
The 2019 Conference brought together more than 600 industry professionals for education sessions, advocacy, and networking. This year's conference gave attendees 6 CECEs and the opportunity to hear from more than 25 different national and local speakers.

Official Conference Photos will be available soon! Pictures will be shared on AANC Online and AANC Social Media Platforms. You can see Official Photo Booth Photos Online Now!

Larry Cranford Memorial Scholarship Recipient: Congratulations to our 2019 AANC Larry Cranford Memorial Scholarship Recipient, Eduardo Salazar with Northwood Ravin! 
Last week we enjoyed one of our most successful Lobby Days! We had a record number of participants, engaging legislative meetings, positive feedback, and great weather! And, for the first time, AANC was able to connect with EVERY Legislative Office! 

Special thanks for our Lobby Team, Colleen Kochanek and Alex Miller, for providing direction and insight on our legislative agenda, NAA's Fred Tayco for his presentation, and our participating members. All seven affiliates scheduled and attended meetings with their delegation! Thank you! 
---
SAVE THE DATE! AANC 2020 Education & Legislative Conference

May 18 - 20, 2020 | Raleigh Convention Center
Mark your calendars and plan now to join us for the 2020 AANC Education & Legislative Conference.
You don't want to miss this event!

The 2019 AANC Conference had record attendance - registration will open January 2020! Sponsorship & Advertising opportunities will open November 2019! #AANC2020Vision

---
Volunteer With AANC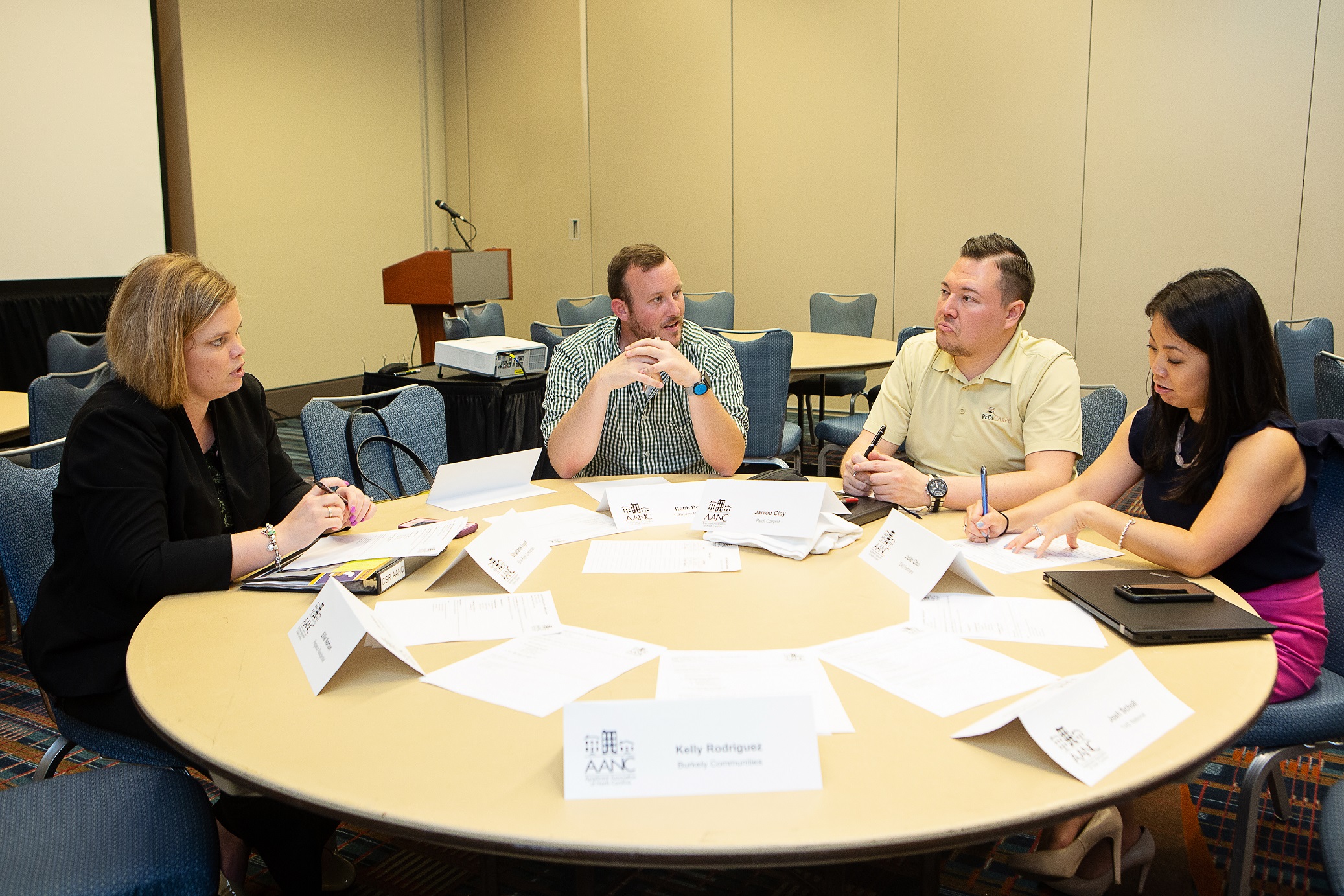 Are you looking for different ways to get involved at the state level? AANC offers members across the state a number of different ways to get involved.
AANC News
Check out the AANC News section of the website: Meet Your Board of Directors, Education Around the State, Member Highlights, and so much more! We also encourage members to submit content that can be shared on AANC Online. Read more here...
52 Weeks | 52 Communities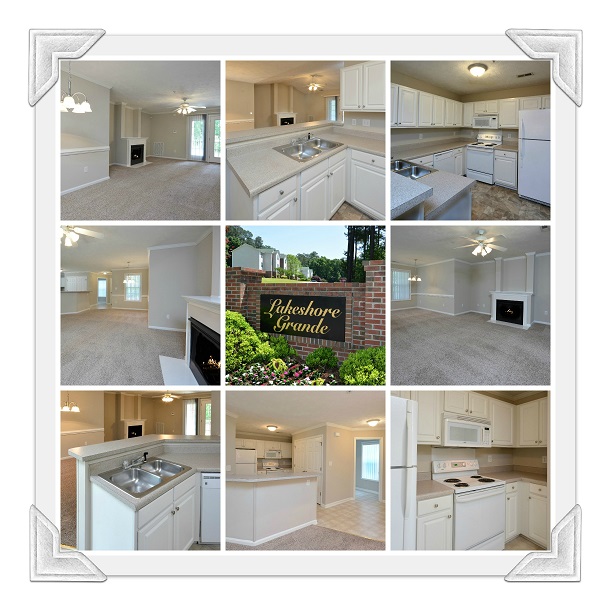 Get social with AANC: We Want to Highlight Your Community! Tell us what sets you apart and makes you stand out! Your Location? Your Team? Your Marketing? Your Residents? Your Community Involvement? Answer a few short questions, include some pictures, and you may be highlighted on AANC Online!
Read more at AANC Online and see some of the communities that have been highlighted!
52 Weeks | 52 Careers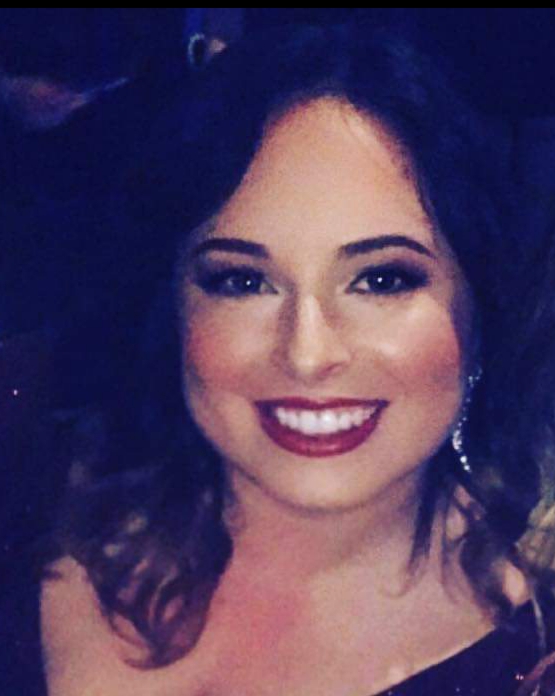 Get social with AANC: We Want to Highlight You! Tell us about your career. Walk us through your career path to where you are now. What do you like most about your job What advice do you have for someone looking to get started? Answer a few short questions and you may be highlighted on AANC Online!
Read more at AANC Online and see some of our highlighted Careers and Members!
---
National Apartment Association
NAA Apartmentalize 

Come Together in Denver! Happening June 2019!  Details Here!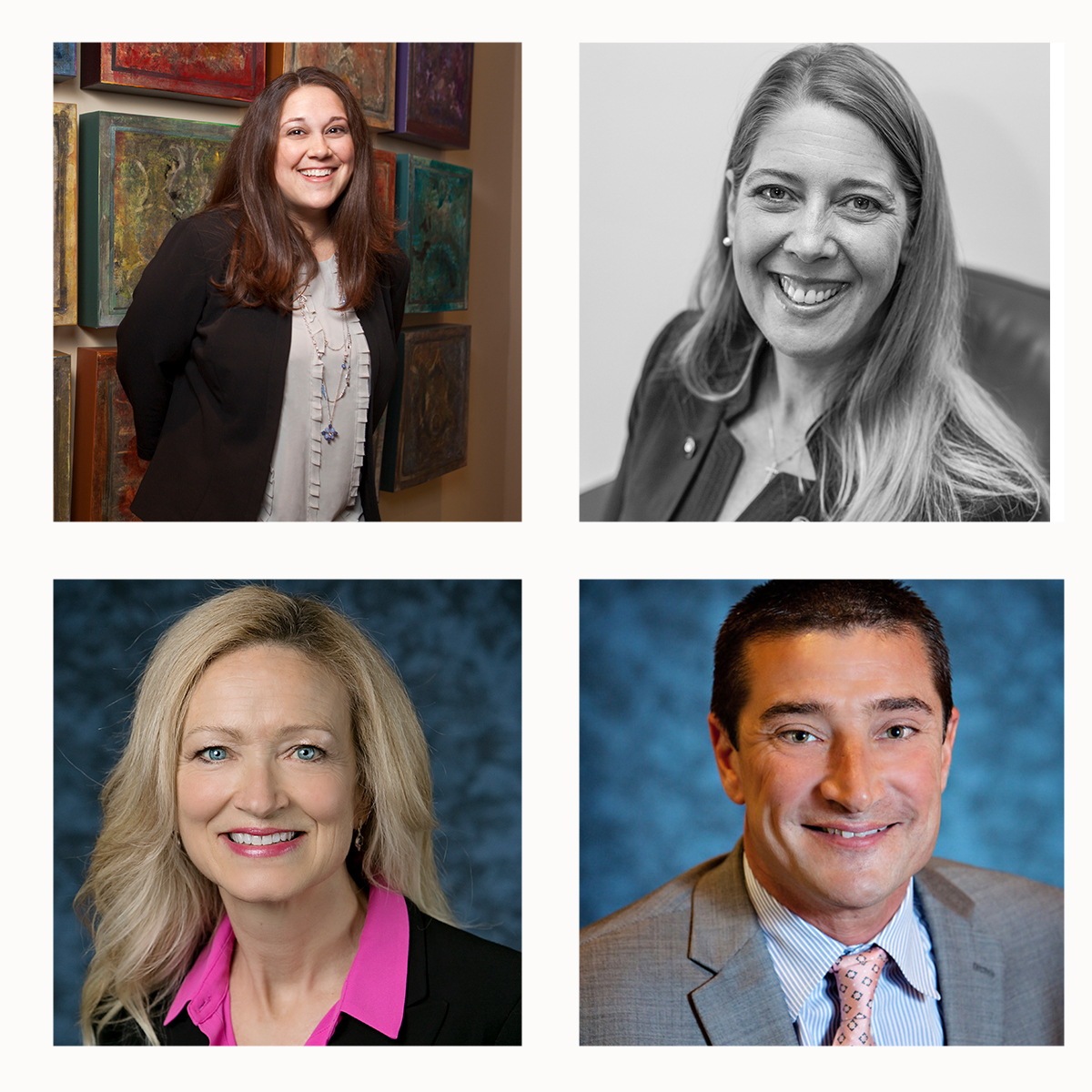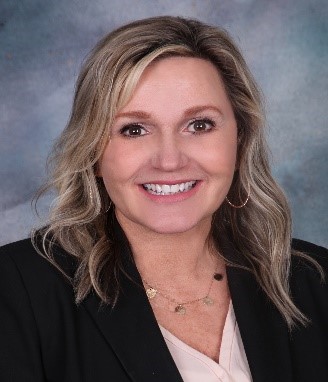 North Carolina Speaking at NAA
If you are attending Apartmentlze, don't miss out on the sessions that will include some  North Carolina's own!

Pictured to the left include Gina Carter (Blue Ridge Companies), Tami Fossum (GEM Management), Mary Gwyn (Apartment Dynamics), and Andy Meador (McDowell Properties), and pictured on the right is Lisa Taylor (Greystar).
If you are speaking or attending, please tag #WeAreAANC in your social media posts so all of AANC can follow along!
Additional North Carolinians speaking include:
Jordan Axt (Duke University)

Cindy Clare (Bell Partners)

Mark Cukro (Plus One Consulting)

Theresa L. Kitay (Theresa L. Kitay, Attorney at Law)

Zachary H. Kitay (Theresa L. Kitay, Attorney at Law)

Roy Kitts (GEM Management)

Amy Kosnikowski Dilisio (Quintessential Marketing & Training) 

Kelly Marks (Lincoln Military Housing)

Demetrius Rodriguez (Simpson Property Group)

Ed Shaffer (HH Hunt) 

Marcie Williams (RKW Residential) 
If you are speaking or attending, please tag #WeAreAANC in your social media posts so all of AANC can follow along!
#SeeYouInDenver!  
NAA Advocate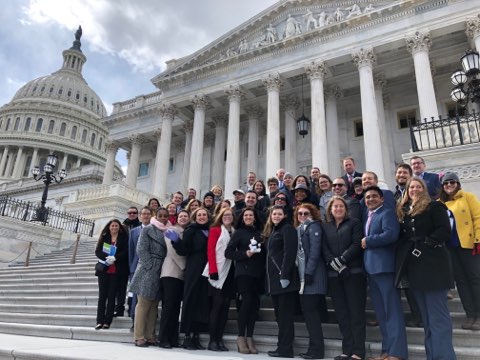 The DC weather may have been cold and brisk but the DC meetings were warm and friendly. AANC had a record turnout with members attending NAA's Advocate Conference. There was such a great showing at the lobby day meetings that offices and conference rooms were often over crowded (some meetings had to be conducted in hallways). Logistics on Capital Hill is always an issue but both North Carolina Senators made it a priority to have a photo taken with our members. 
If you didn't attend the event this year you should plan on (and budget for) attending next year. Advocate 2020 will be on March 10 - 11, 2020. 
---
Thank You To Our E-Notes Advertiser
​Interested in advertising in future issues? Click here for 2019 details and availability.