AANC Hall of Fame
The AANC Hall of Fame recognizes individuals in North Carolina for their contributions, accomplishments, and service to the multifamily housing industry.
---
2023 Hall of Fame Sponsors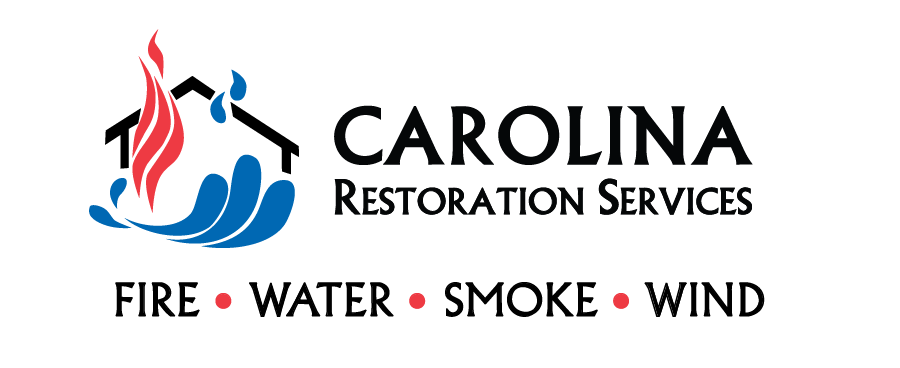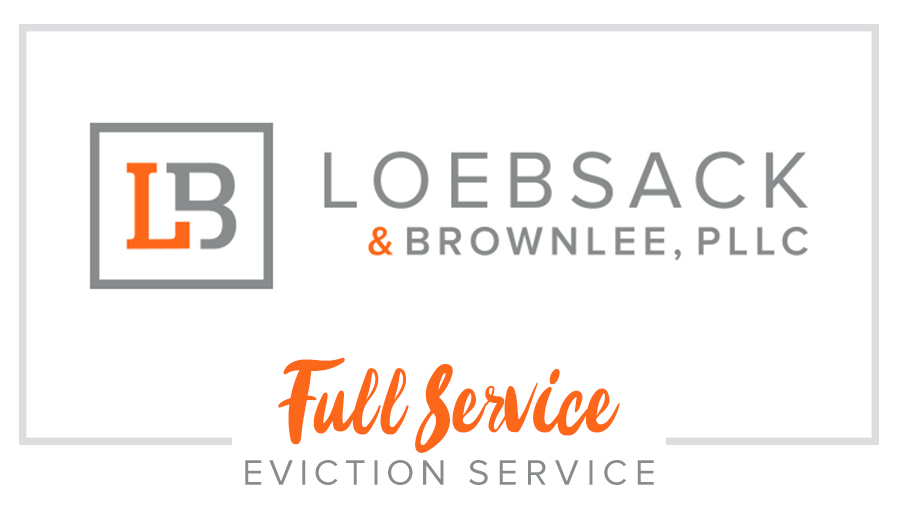 AANC Hall of Fame Inductees
2012: Larry Cranford

2019: Will Brownlee, Jonathan Elliot, Paul Moore, Meg Pisczek, Peter Placentino, Terry Ragland, Ken Szymanski, Sue White, Scott Wilkerson

2021: Steven D. Bell, Joe Brantley, Chester "Trip" Brown, Jr., Linda Caudle, Kellie Falk, Gordon Grubb, Tim Hose, Rebecca Rosario, Marcie Williams, Mary Beth Woodard, Sherry Yarborough

2022: Lisa Foley, Tami Fossum, Mary Gwyn, R. Sterling Kelly, III, Mindy McCorkle, Andy Meador, Susan Passmore, Latoya Patterson, Amy Ritchy
2023: Maria Barker, Roy Fielding, Jesse Jenkins, Jody Longwill, Cindy Nitschke, Ellie Norton, John Riggs, Lisa Taylor
---
Maria Barker | Inducted 2023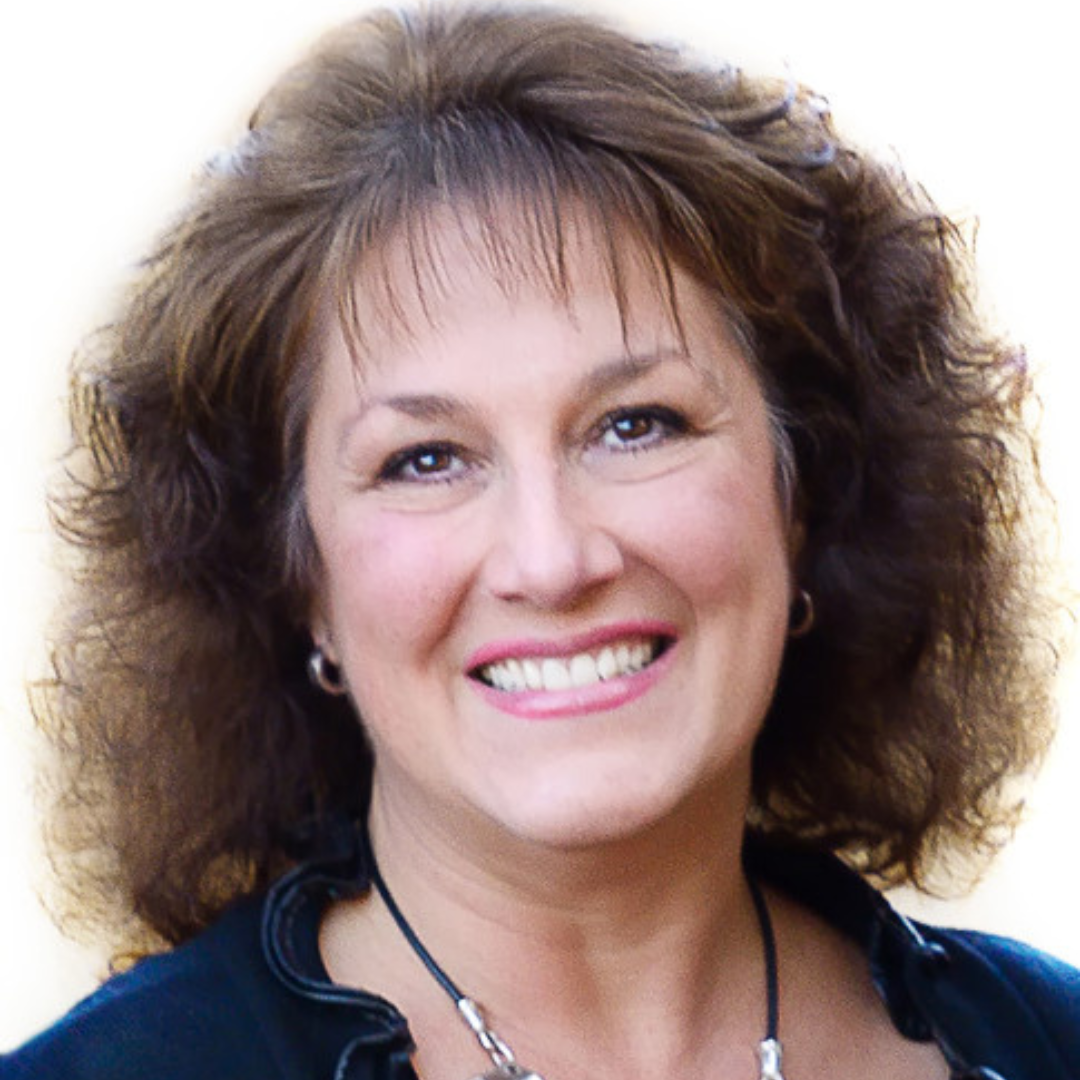 Maria Barker, President of Phillips Management Group (PMG), has been an exemplary leader and role model within the Piedmont Triad Apartment Association (PTAA) and the multifamily industry. Maria has been a champion of diversity and inclusion within PTAA and has worked tirelessly to create a workplace where everyone feels comfortable and respected. She has transformed PMG and its culture during her tenure and has rebuilt and shaped the mission, vision and core values of our company. Maria has been volunteering within the multifamily industry for over 40+ years and has made a significant impact during that time. She has served on various boards and committees for local and state organizations over 4 decades, including the PTAA President role for 3 years, and has been a key leader in many industry initiatives. She has been and is currently still, a mentor, to many multifamily professionals and has always been generous with her time and knowledge.
---
Steven D. Bell | Inducted 2021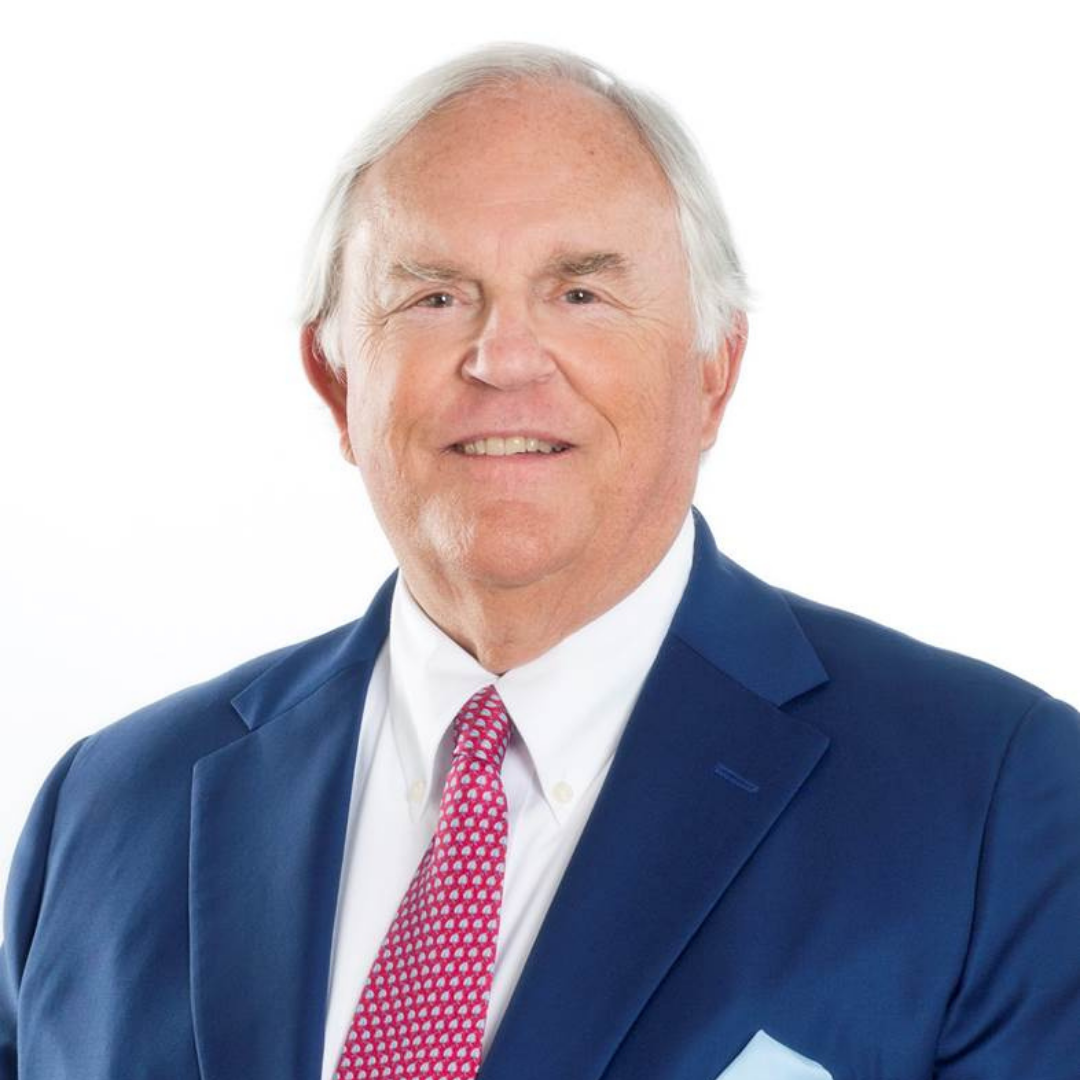 Steven D. Bell, Chairman and Founder of Bell Partners, is a highly respected leader in the apartment industry for 50+ years and in the Greensboro business community for over fifty years. He is held in great esteem by all those who have worked with him. His greatest joy comes from acquiring well-located properties and creating value for owners, associates, and residents. Today, Bell Partners has nearly 50,000 units under management and is one of the largest apartment renovators in the industry. Steven is also a founding member of the Piedmont Triad Apartment Association, served as their President in 1982 and has supported the association for all 40 years of its existence. Steven is also active in a number of philanthropic, civic, and other boards and organizations.
---
Joe Brantley | Inducted 2021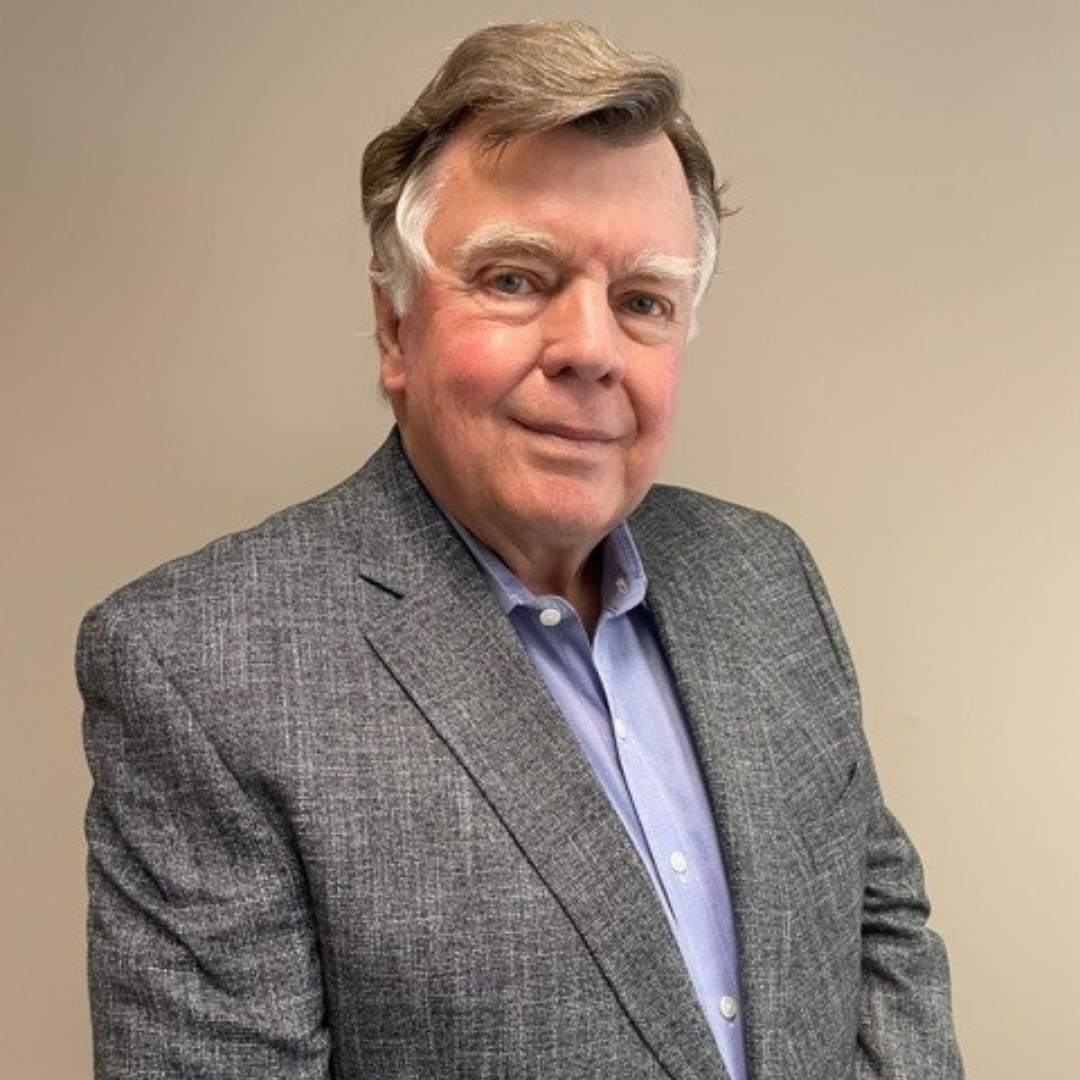 Joe Brantley, Chairman of Carlisle Residential Properties (Formerly Brantley Properties) and an industry veteran of over 35 years, is highly valued for his leadership role in the apartment industry. He is a Piedmont Triad Apartment Association Past President and a respected leader in the Greensboro business community for over 40 years. In 1984 Joe began his own company, as a one-person operation. By the end of 1985, Joe had purchased four multi-family and two affordable housing properties. In the 1990's the company grew at a steady pace acquiring more properties and expanding its affordable housing management. Joe brought his one-person company to a team that is proud of its past success and poised for future growth through the acquisition and management of high-quality apartments now operating under the name of Carlisle Residential Properties.
---
Chester H. (Trip) Brown | Inducted 2021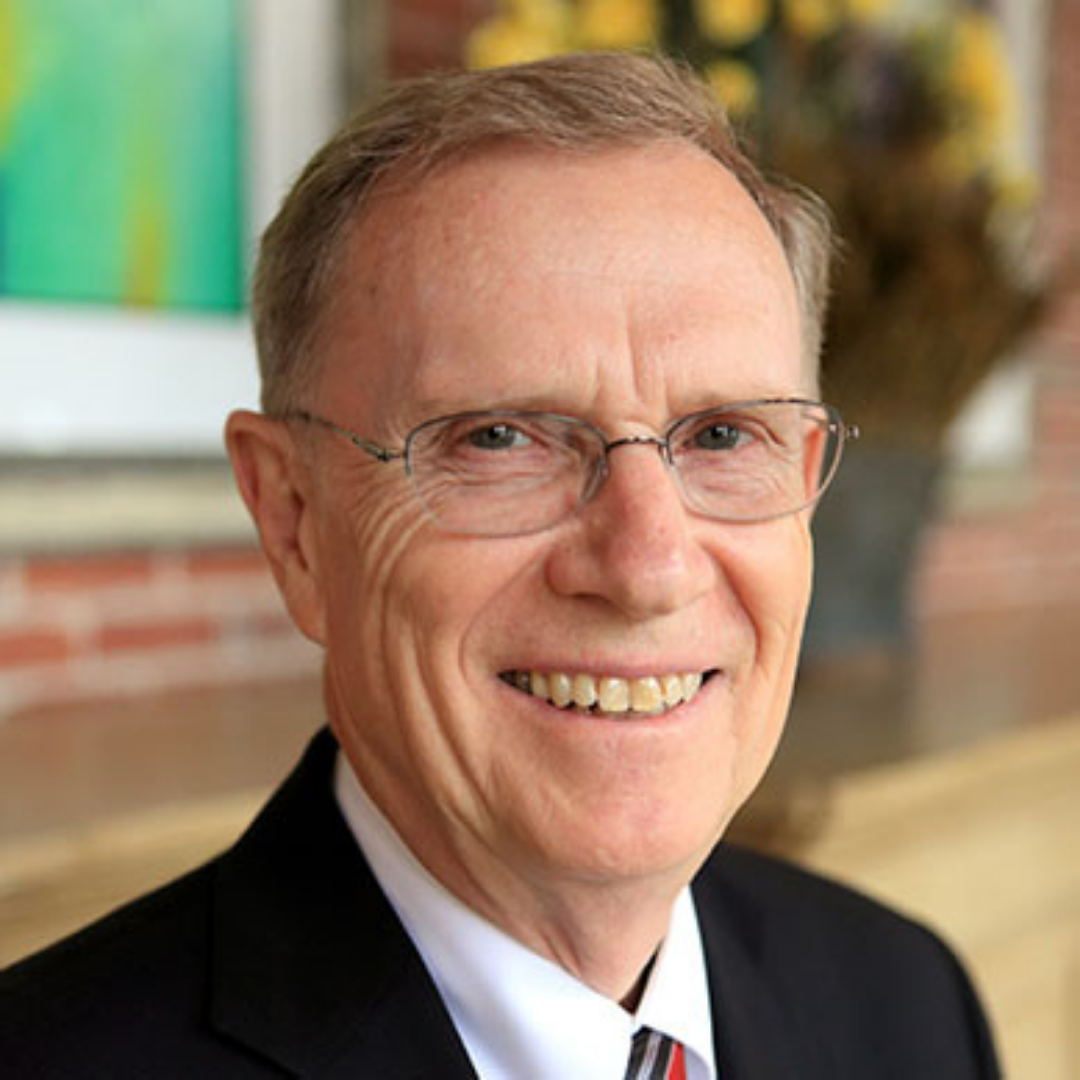 Chester H. Brown, known as Trip Brown, has been an active supporter of the apartment industry and the Greensboro community for over 50 years. He holds the role of Chairman of the Board for Brown Investment Properties and has been with the company since 1979. He is respected and admired by all those in the industry and the local community with whom he has worked. Trip is a founding member of the Piedmont Triad Apartment Association, served as President and has supported the association throughout its existence; particularly by encouraging members of his team to assume leadership roles. He also took a leading role in forming TREBIC, PTAA's local real estate development government affairs collaborative organization.
---
Will Brownlee | Inducted 2019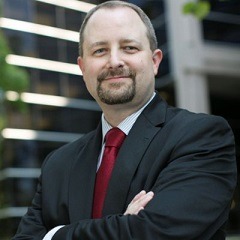 Will Brownlee has served in numerous leadership capacities within the state of North Carolina for the entirety of his career.
He has given time to multiple local associations across North Carolina in a board leadership role, instructor role, and more. He drafted the state AANC lease, the AANC Legal Handbook, and spent years helping with the NAA lease. He has won numerous awards at the local, state, and national level.
When asked about his character, members used the following words to describe him: visionary, humble, loyal, compassionate, self-sacrificing, responsible, and respectful to name a few.
---
Linda Caudle | Inducted 2021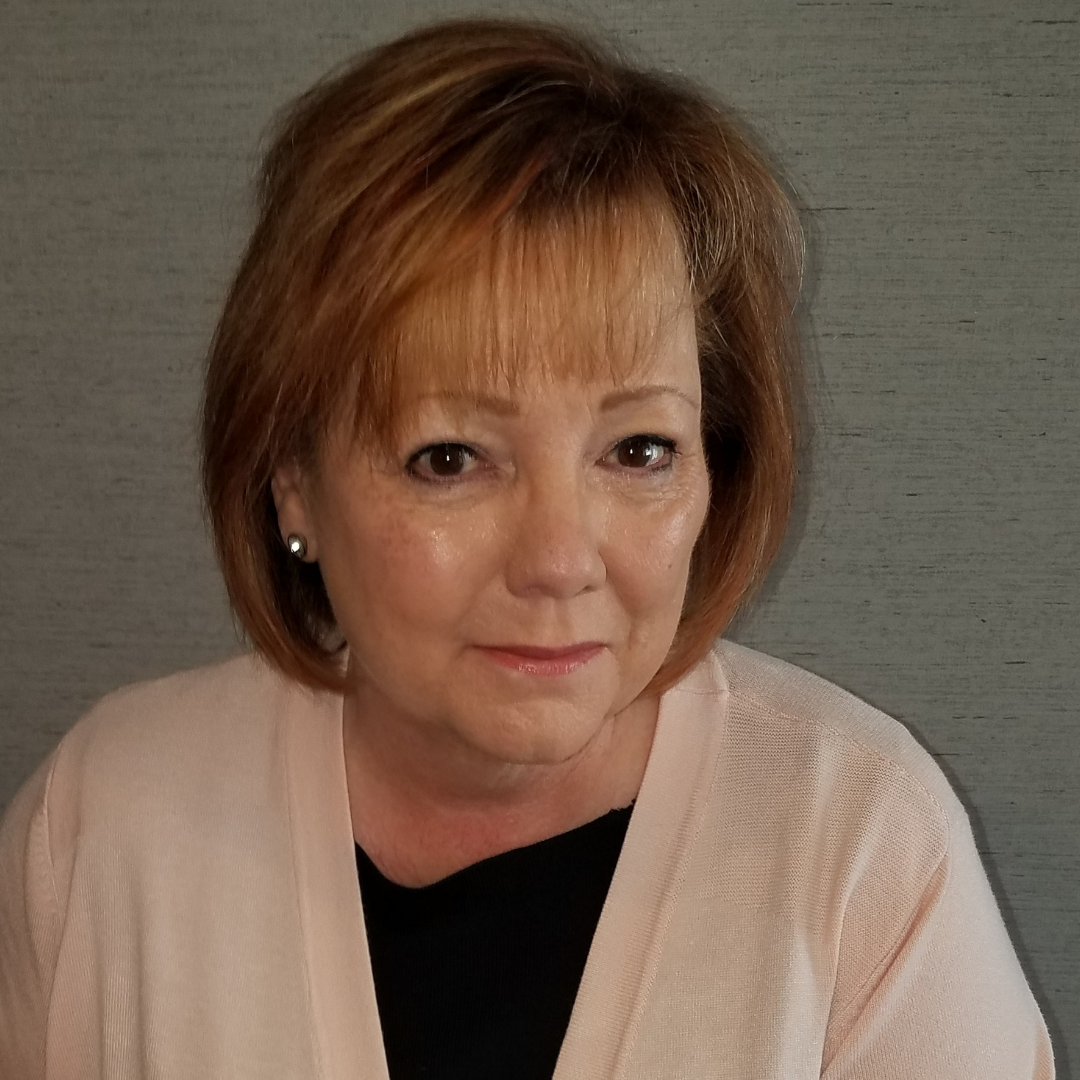 Linda Caudle has been in our industry for well over 30+ years and has continuously supported her industry colleagues and peers throughout her career. Her caring heart, fearless leadership, and commitment is highly valued at the state and national level. To name a few of her notable actions, she was instrumental in hiring the new leadership for AANC after Ken Szymanski stepped down, is a huge advocate for attending the AANC Legislative & Education Conference each year and has a deep passion for lobbying on behalf of our industry. She is also a past Greater Charlotte Apartment Association President, loyal sponsor of GCAA, is very active on the Govt. Affairs committee and was an AANC Board Member for 6 years.
---
Larry Cranford | Inducted 2012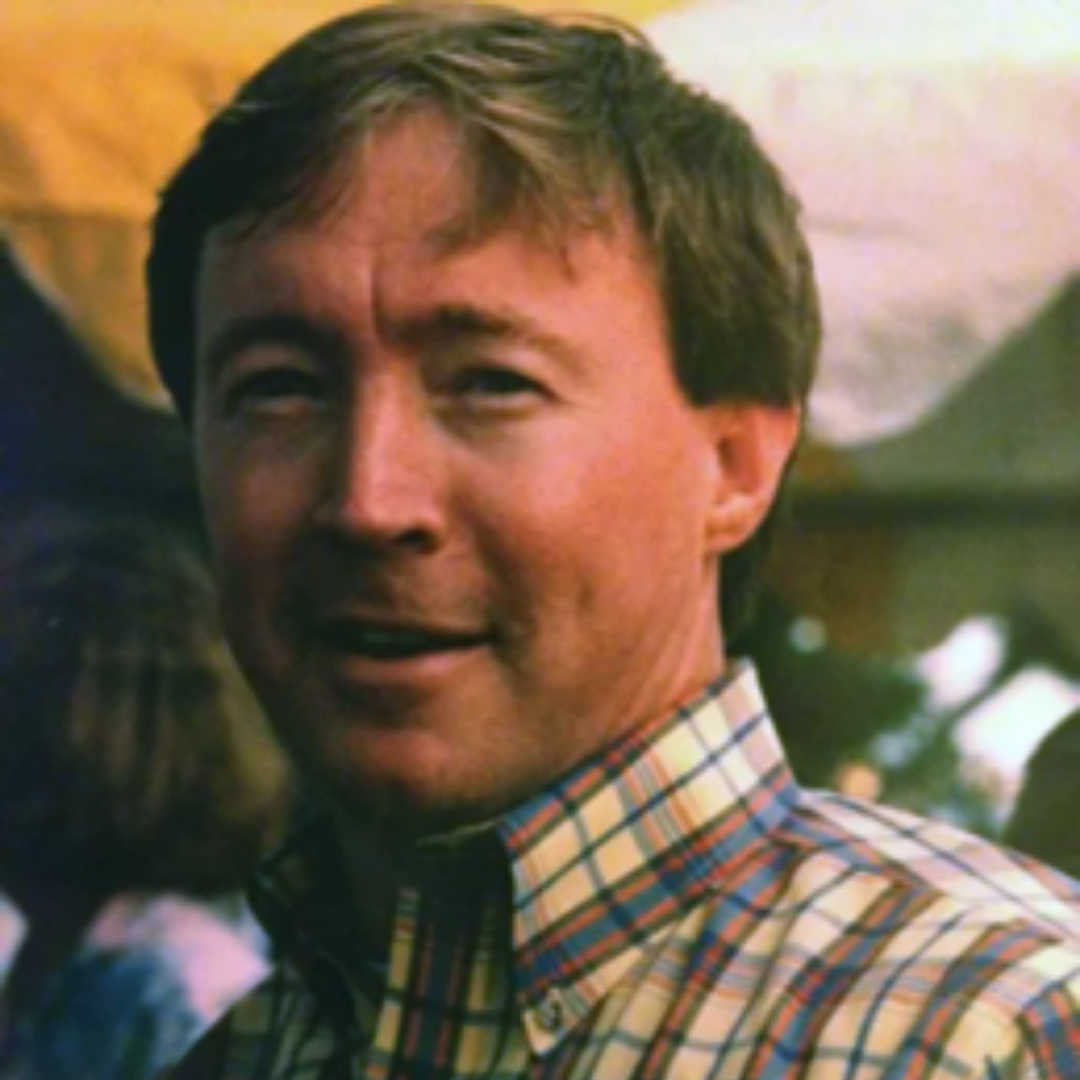 Larry Cranford was a long-time North Carolina apartment industry leader who was active in the major markets of the state. He was an owner and manager with Summit Properties and Harbour Associates, and founded the Wilmington Apartment Association. He was loved by many for his folksy ways and his absolutely commitment to industry education, and his people skills. Larry taught apartment management and maintenance throughout North Carolina for some 25 years. He was AANC President from 1996-98.
---
Jonathan Elliot | Inducted 2019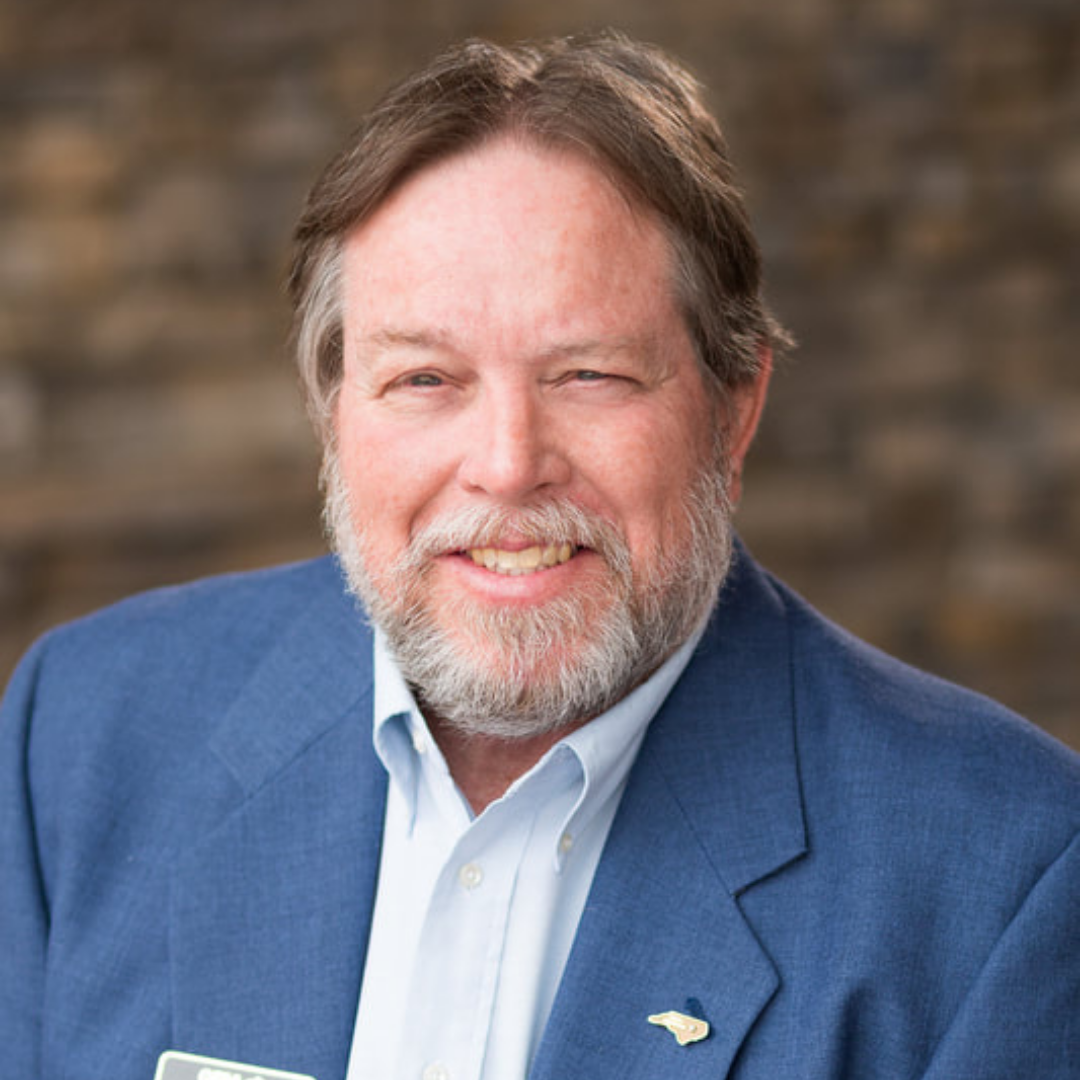 Jonathan Elliot is a longstanding believer in advocacy for multi-family. He serves as the GFAA's Governance Chair to keep our members up-to-date on legislative issues on the local, state and national levels pertaining to our industry.
Jonathan believes it is important to constantly grow and keep informed in your chosen profession. He is the owner of Arran Rentals and has been in property management and real estate since 1986.
---
Kellie Falk | Inducted 2021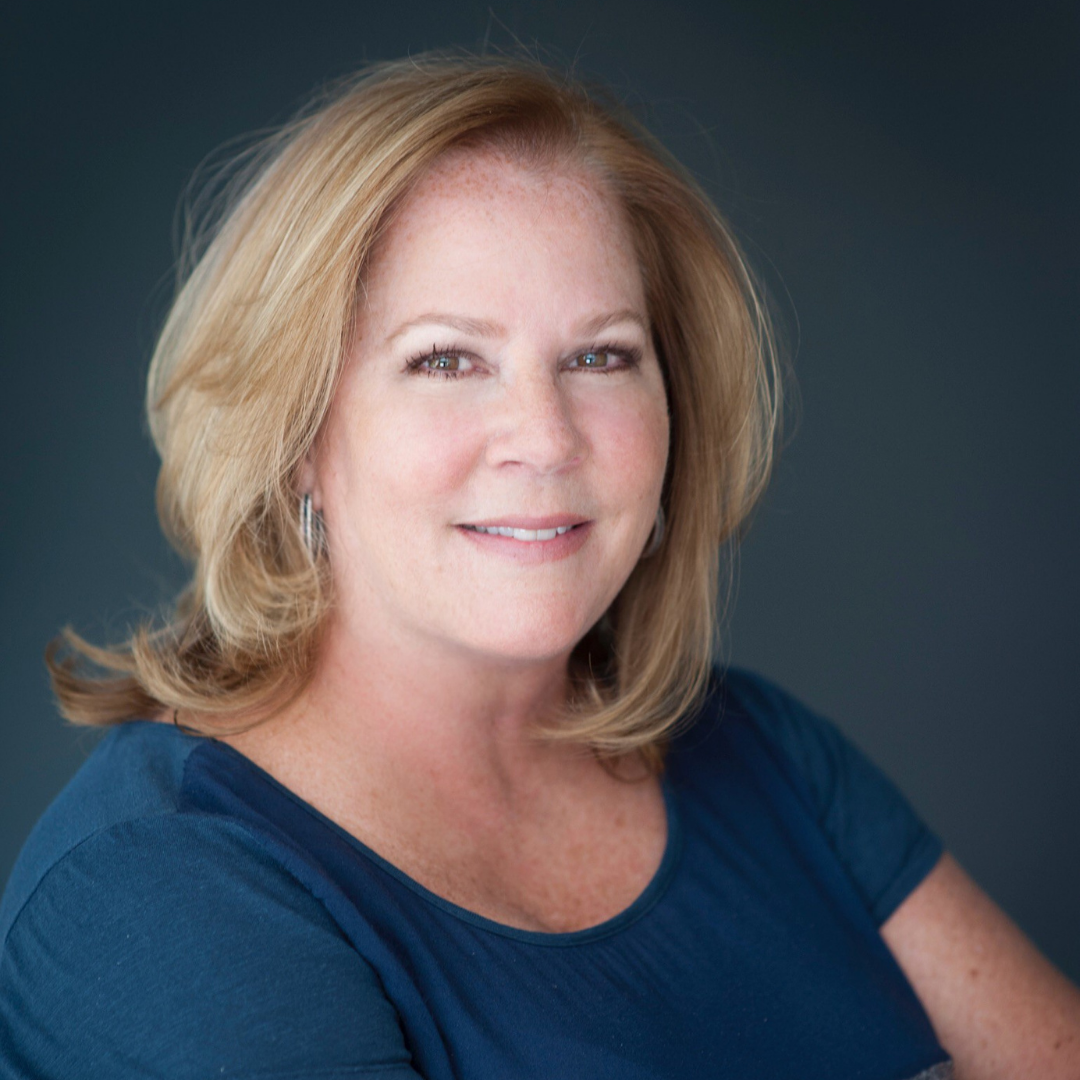 In an interview for the Triangle Business Journal, Kellie Falk, Principal and Managing Director at Drucker + Falk, self-identified as 'scrappy', and most who know her would agree. She is a driven, free-spirited visionary who is passionate about her family and the industry she grew up in -- following in her father's footsteps – being the 3rd generation in real estate. She has an open-door policy and encourages innovative thinking. Most would say she is direct, honest and a no-excuses type individual. What many may not know about Kellie is her heart for service, and how she would give the shirt off her back to someone in need. She has spent her entire career working tirelessly in the real estate sector to advocate on behalf of industry issues on the local, state, and national levels. Kellie has served in many volunteer leadership roles, and has an impressive list of industry accomplishments, honors, accolades, and appointments. Most recently, Kellie was inducted into the 2020 NC WomenBusiness Owners Hall of Fame.
---
Roy Fielding | Inducted 2023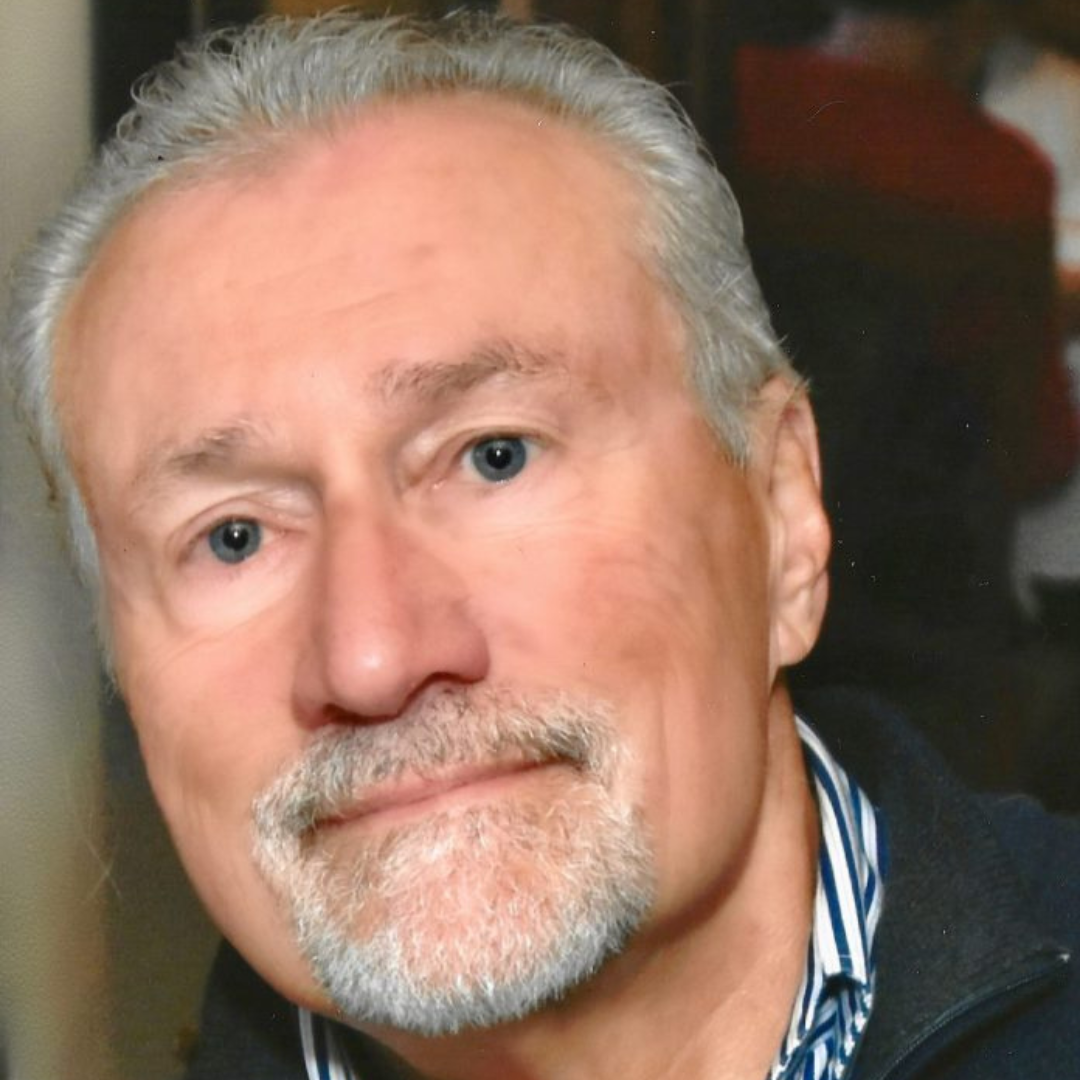 Roy Fielding was the Piedmont Triad Apartment Association's and Greater Charlotte Apartment Association's talented and reliable Certified Pool Operator instructor who taught thousands of members throughout the years. He was a legendary and influential professional who was passionate about pool safety. Roy was not only a CPO instructor for our local apartment associations, but he also "was a fixture at UNC Charlotte in the Department of Applied Physiology, Health, and Clinical Sciences for 41 years, serving as the university's aquatics director and senior lecturer. Roy also served as head coach of the Charlotte 49ers men's and women's swimming and diving teams from 1989-92. He was a certified pool operator and instructor, an open water and master scuba diver, diving instructor, lifeguard and water safety instructor certified by the American Red Cross, a mentor, a business owner, a volunteer, a husband, a family man and a philanthropist. Congratulations, to this one-of-a-kind pool professional!
---
Lisa Foley | Inducted 2022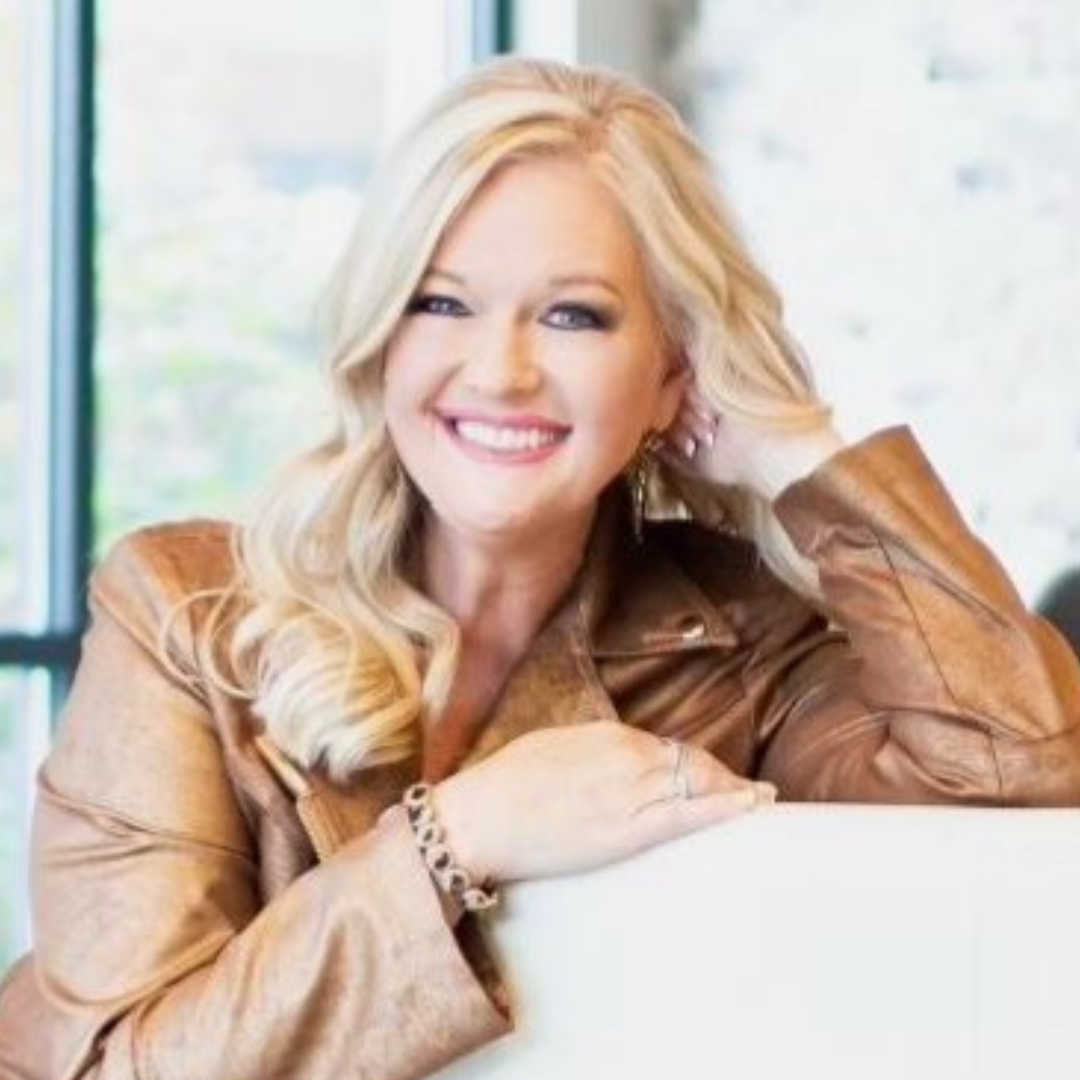 Lisa Foley, a Regional Manager at Morgan Properties, joined the Greater Apartment Association Board in 1992 and she still serves on their board, today. She has been President of the association and was named the Lex Marsh award winner in 2004. Lisa has made her mark on every aspect of the local association. This includes chairing many committees and the Products & Services Council. She also chaired and led the implementation of the GCAA Education Hall of Fame, the 25th Anniversary Event, and the Mentor/Mentee Program. Also, as an instructor, she has taught in every designate category. She personally holds a CAM and CAPS designation and was named CAM Designate of the year in 1996.
---
Tami Fossum | Inducted 2022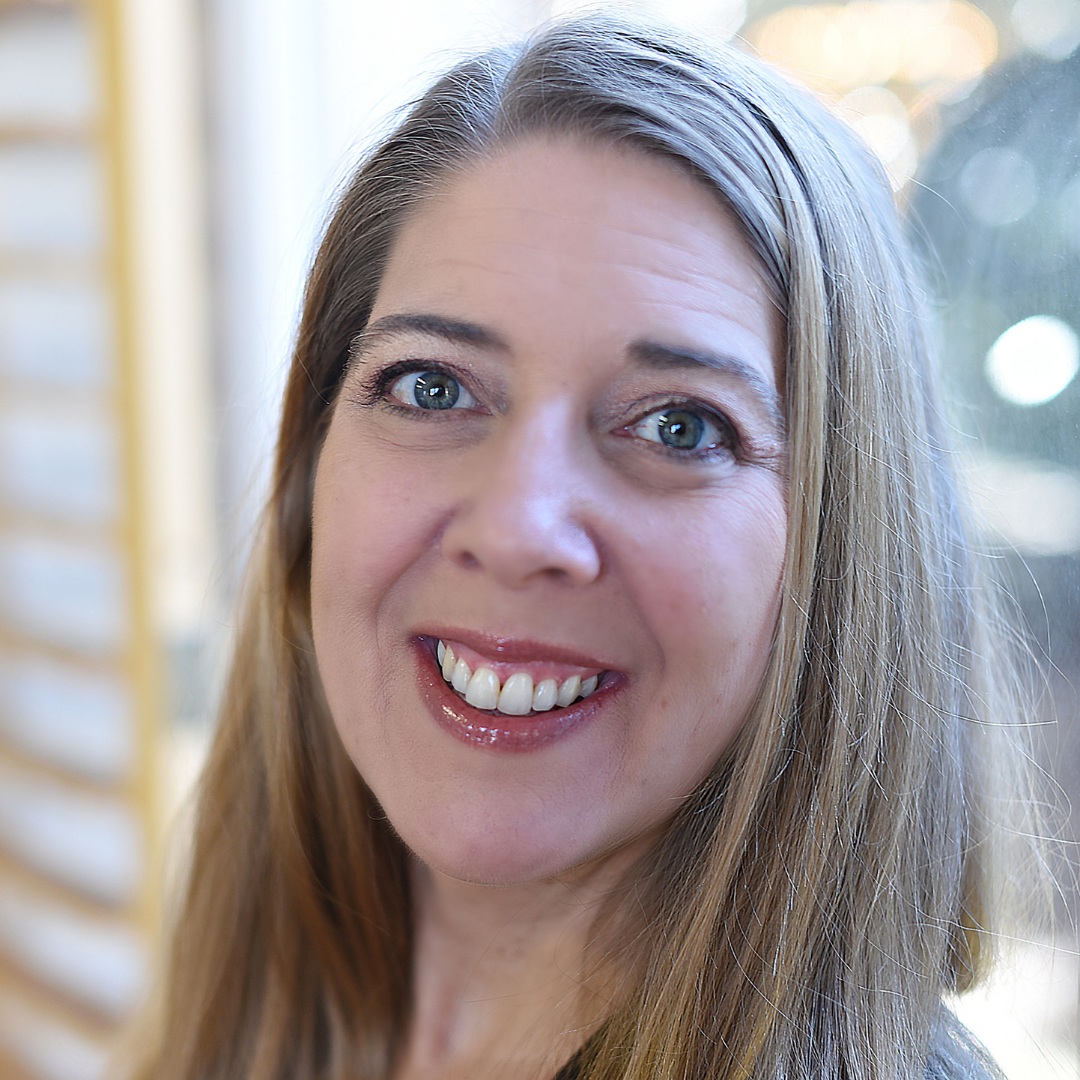 Tami Fossum is the Executive Director at GEM Management. Those of you that have the privilege of knowing Tami, know she is passionate about property management. In addition to her role at GEM, Tami has been and is very involved at our national, state, and local associations. She is an instructor for NAAEI courses, is the Chair of the AANC Membership Committee, has been the Greater Charlotte Apartment Association Board President and sat on their Education Foundation Board. Tami has been awarded the GCAA Instructor of the year and is a Lex Marsh Award recipient (which we all know is a huge honor!). She is also a huge advocate for affordable Housing.
---
Gordon Grubb | Inducted 2021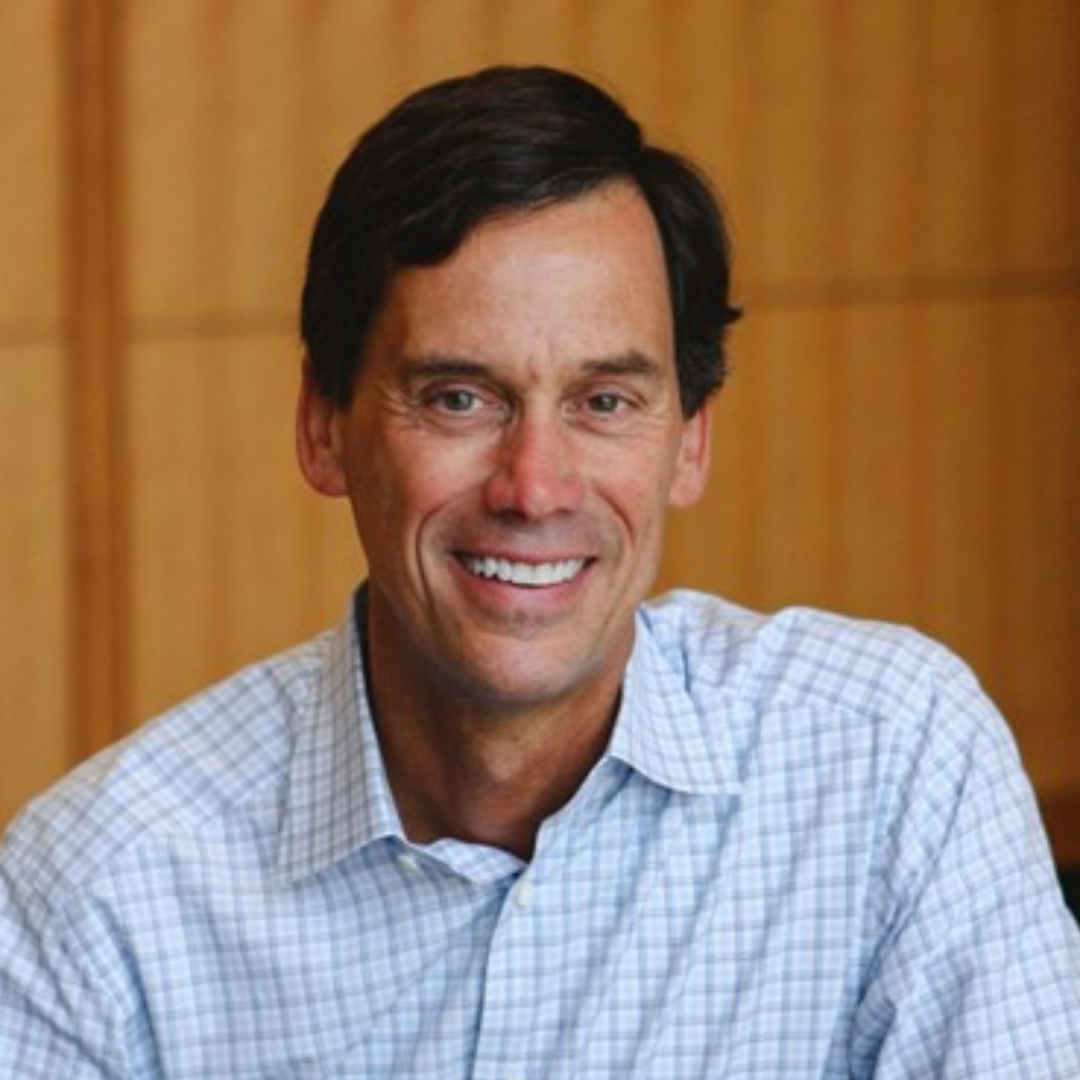 Gordon Grubb, founder of Grubb Ventures, is a proven leader in the industry. He brings the company's theme of "rethink, rebuild, renew" to every development. Gordon exemplifies what a true leader should be: supportive, honest, trustworthy, considerate, ethical, compassionate, respectful, appreciative, approachable, empowering, and accountable. He leads by example serving on executive boards and being part of professional organizations that support and improve housing for those in need. Gordon has served in many volunteer leadership roles. Including a past President of both the Triangle Apartment Association and AANC. He also volunteers his time with Habitat for Humanity and sets aside a day of service each year for his company. He is a man with great integrity and will always do the right thing.
---
Mary Gwyn | Inducted 2022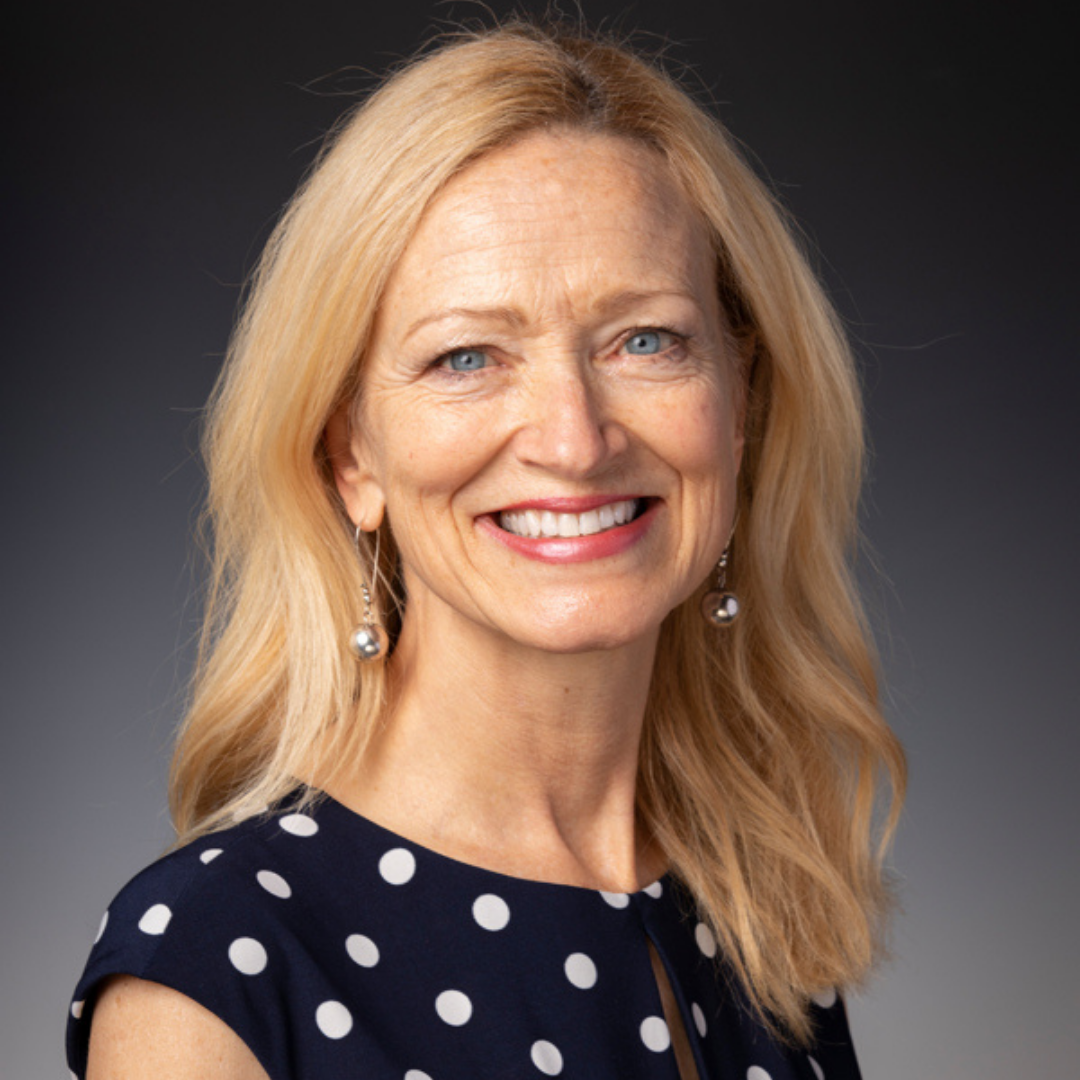 Mary Gwyn is the Chief Innovator at Apartment Dynamics. Mary's passion at the national, state, and local level for our industry goes beyond more than we could describe. …but we will try! Mary is an AANC Past President and holds a seat on the AANC Board today representing PTAA. She is also served on the PTAA Board for many years. Mary spearheaded the AANC Education Committee and has made a HUGE impact on our Conference, bringing it to where it is today. She also a CAM instructor and has taught sessions at NAA's Apartmentalize. She has advocated for the industry every year in both Raleigh and Washington for literally decades. Mary's positive impact on our industry literally can't be measure, and she continues to answer the call whenever it is needed!
---
Tim Hose | Inducted 2021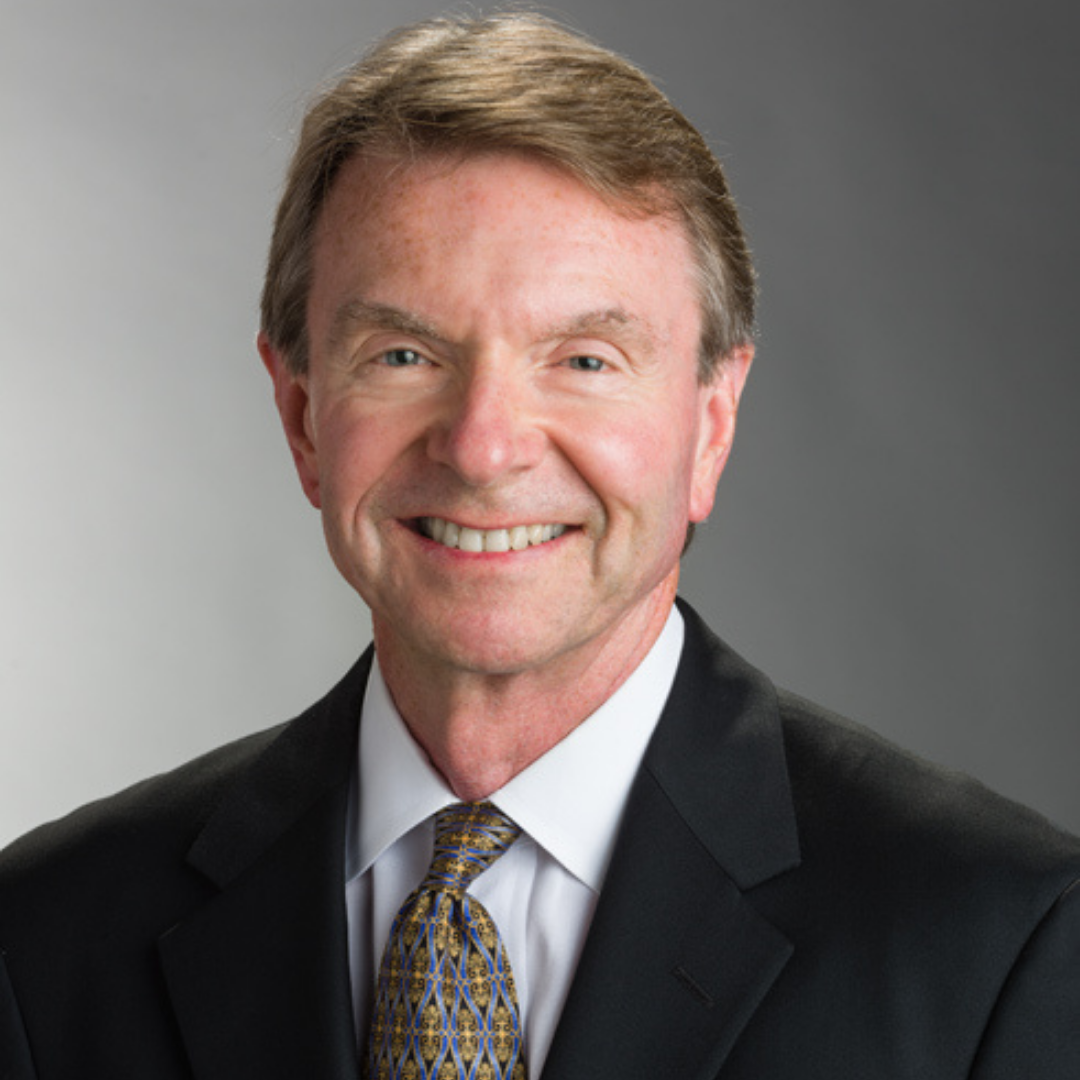 Tim Hose, the Chairman, President & CEO of SYNCO Properties, is known to so many as a trusted leader and mentor within the multifamily industry. During his 38 years in the business, he has been recognized for his service on numerous occasions, including receiving the Lex Marsh Award, GCAA's highest accolade, for progressive apartment development, industry leadership, and advocacy in 2011. He has served in the role of President for both the Greater Charlotte Apartment Association and the Apartment Association of North Carolina. During Tim's years serving both the AANC and GCAA, he spearheaded many important legislative day meetings with key elected officials in Raleigh and Charlotte, resulting in passage of new statutes and regulations that substantially benefitted the apartment industry. Tim also recruited many apartment industry leaders for service on the boards of directors at the GCAA and AANC, thereby enhancing the quality of performance and efficacy at both associations.
---
Jesse Jenkins | Inducted 2023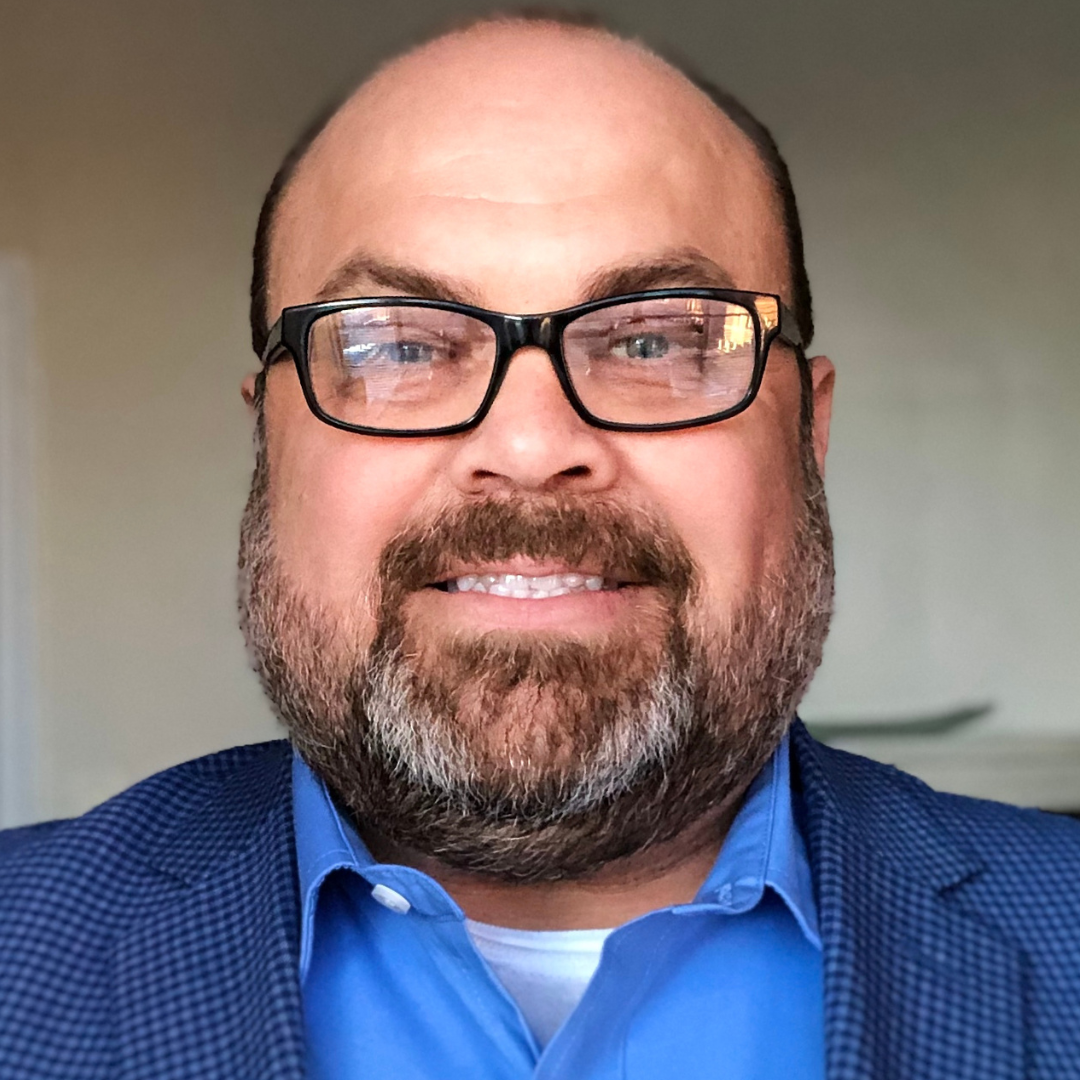 Jesse Jenkins, a Regional Sales Manager with Valet Living, and an industry veteran of over 24 years, has been an active member of almost every local affiliate in our state and is an AANC Leadership Lyceum graduate. Jesse Jenkins is the consummate professional who is caring, reliable, has high integrity and is a problem solver. At every stage of his career, he has broken barriers and achieved at the highest levels. While doing so, he has always found time to give back to the industry that has done so much for him. He is a resource for our owner/operators, always there to help find solutions for his clients. Those character traits extend to his volunteerism. Over his tenure as a volunteer with the Triangle Apartment Association (TAA), Jesse has served in every capacity available to a supplier partner. He is a visionary and an out-of-the-box thinker. He has mentored countless supplier members. Jesse truly believes in doing the right thing for his customers and our industry. He contributes much of his success and longevity to this mantra, along with his participation in TAA and the other apartment associations.
---
R. Sterling Kelly | Inducted 2022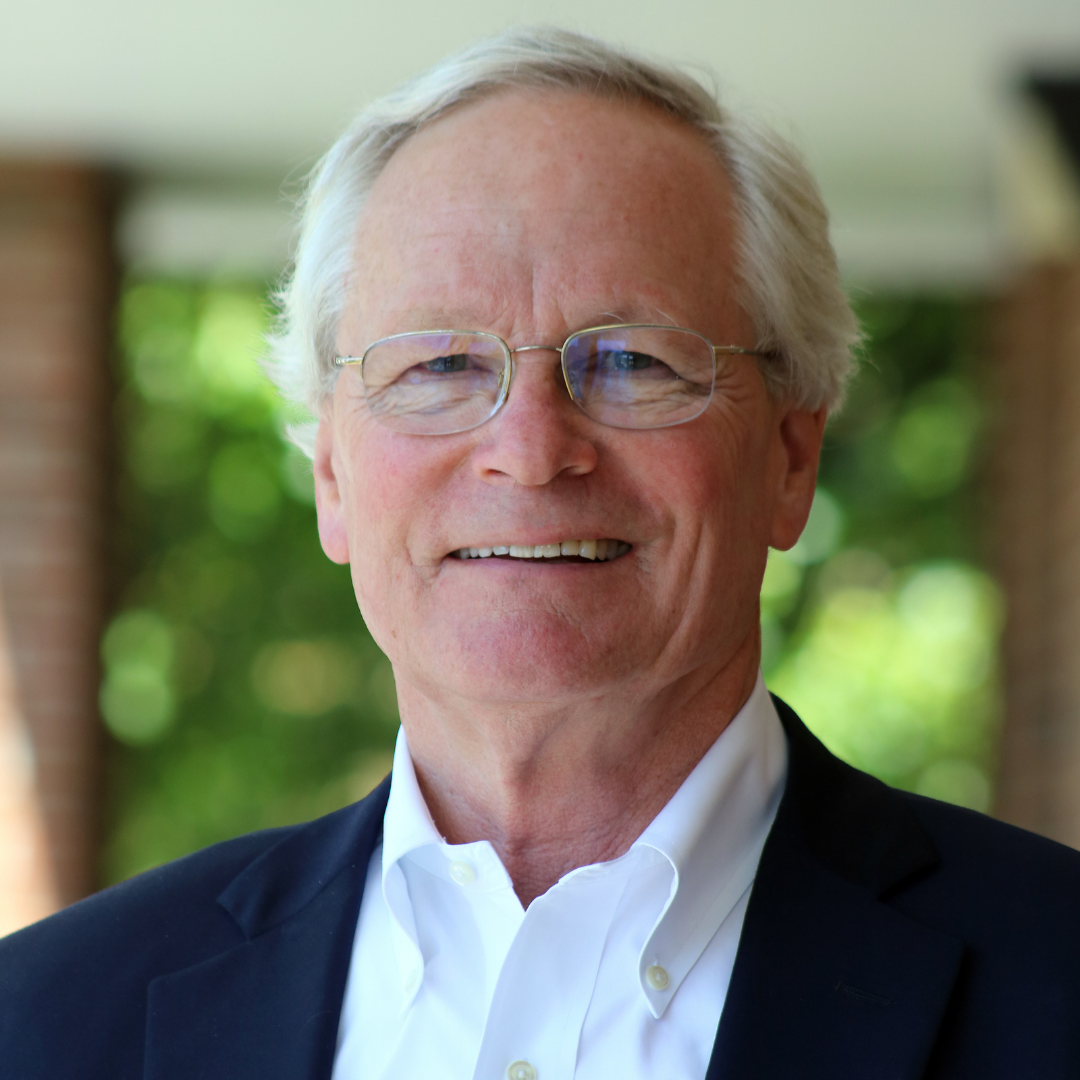 R. Sterling Kelly is the CEO of Burkley Communities. Sterling co-founded Berkeley Communities in 1990 and has been an industry supporter for over 40 years! His people-centered business model has been integrated into all aspects of Sterling's involvement in the multifamily housing industry. He has served as Board President of the Piedmont Triad Apartment Association from 2009 to 2010, and during that time led the strategic planning process for our affiliate organization. He has served as Chair for the Triad Real Estate and Building Industry Coalition and has been instrumental in the Steering Committee for Building the Best Guilford Initiative. Widely known for his contagious laugh, he also brings integrity, accountability, and professionalism to all organizations he is a part of.
---
Jody Longwill | Inducted 2023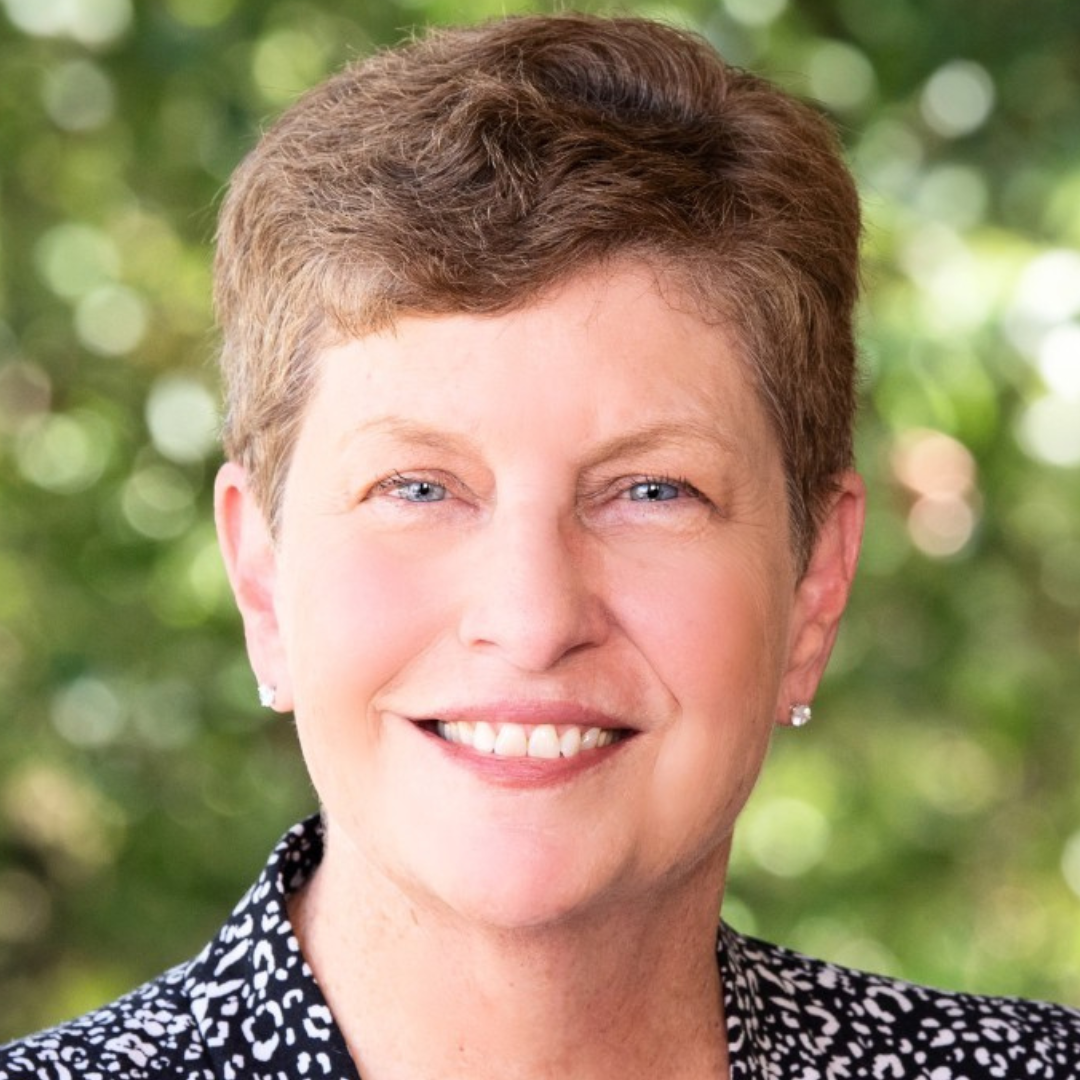 Jody Longwill, Vice President of Operations for Burkley Communities, has made a huge impact for the Piedmont Triad Apartment Association and our industry as a whole. She represented PTAA on the Apartment Association of North Carolina's Board of Directors for over a decade, including serving as President from 2014 to 2016. After serving her two-year as president Jody took on the thankless, but vitally important task, of leading the development of the state association's policies and procedures. As a result of her leadership, the state association is positioned to be an increasingly strong and effective advocate for our industry. While doing all of that work at the state level Jody continued to serve as an educator for PTAA, traveled to Washington to advocate for the industry, and generally answered the call whenever we needed her help. Jody's knowledge in this industry is vast and is complimented by her knowledge and intuitive sense of people. Her integrity and fair work practices are irreproachable. She displays strong leadership capabilities with a generous approach.
---
Mindy McCorkle | Inducted 2022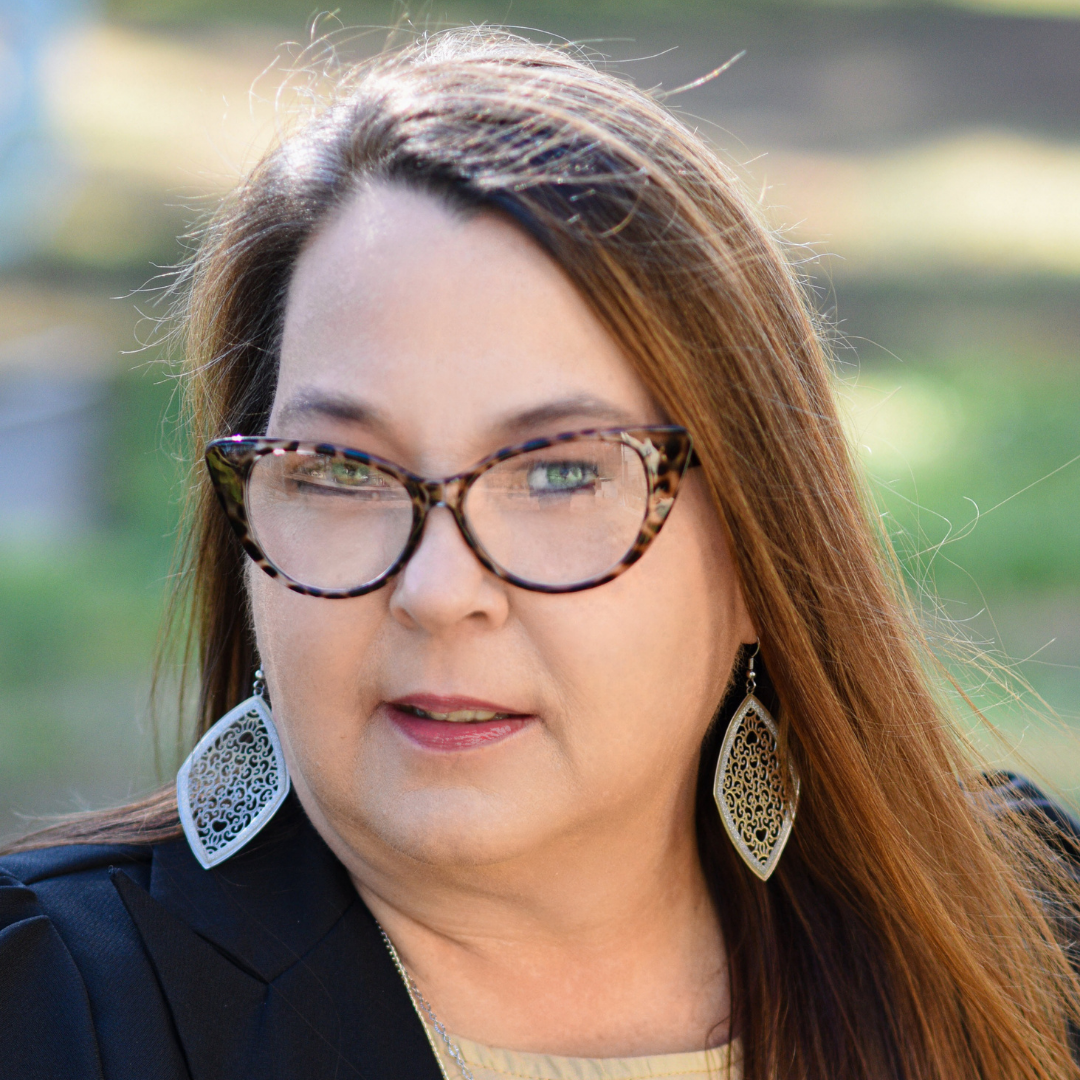 Mindy McCorkle is the Chief Enhancement Officer at Enhancement Talent Development and is the current Chair of the AANC Education Committee. Mindy has also served on the AANC Board of Directors and the Piedmont Triad Apartment Association Board of Directors, as well as many committees. During her tenure on the PTTA Board she served as president from 2012 to 2013. At the state and local level, we have genuinely benefited from Mindy's leadership. Mindy had a huge part in getting the idea of the state education conference across the finish line and has been imperative to its growth and success. Through her company she travels across the state spreading her passion for education to industry affiliates. She advocates, volunteers, and enhances the talent and performance of individuals and teams while motivating them to explore greater self-fulfillment, self-awareness, and transitional transformational thinking.
---
Andy Meador | Inducted 2022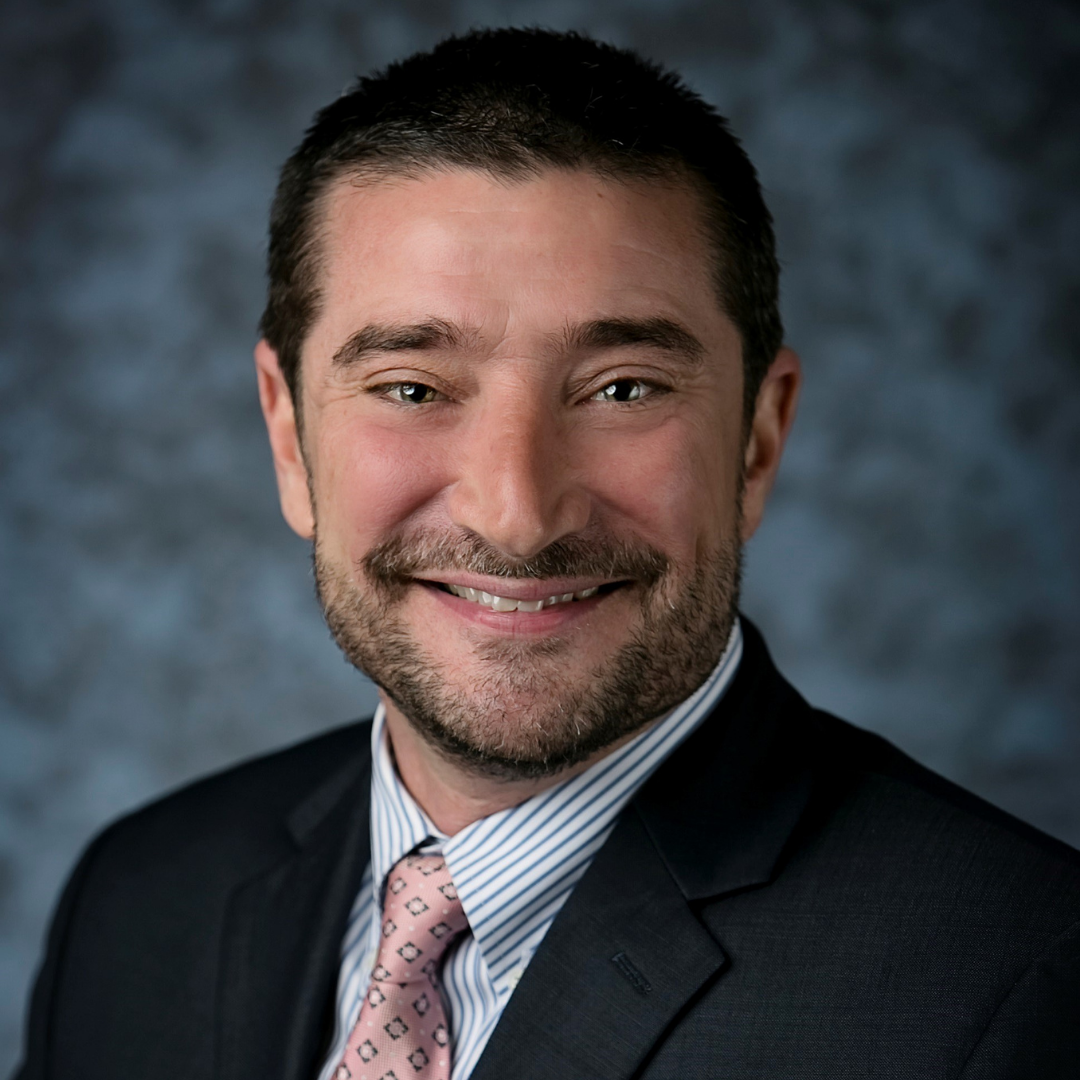 Andy Meador is Vice President, and Director of Capital Projects at McDowell Properties. Andy loves everything about maintenance and maintenance techs. He started as a groundskeeper at the age of 18 and has worked in the industry for 36 years. He loves to introduce new personnel into the industry, teach and mentor them and has done so for the majority of his entire career. He also loves educating owner/operators about how to treat them if you want to get the best from them for your companies. Andy has mentored so many individuals that there's really not enough time or room to share all the great things that have been said about him. Because of Andy's mentorship and influence – pushing maintenance supervisors to grow – there are 2 regional maintenance supervisors currently serving as Treasurer and Secretary on the TAA Board of Directors. Also, Andy has taught CPO and CFC for TAA members for decades.
---
Paul Moore | Inducted 2019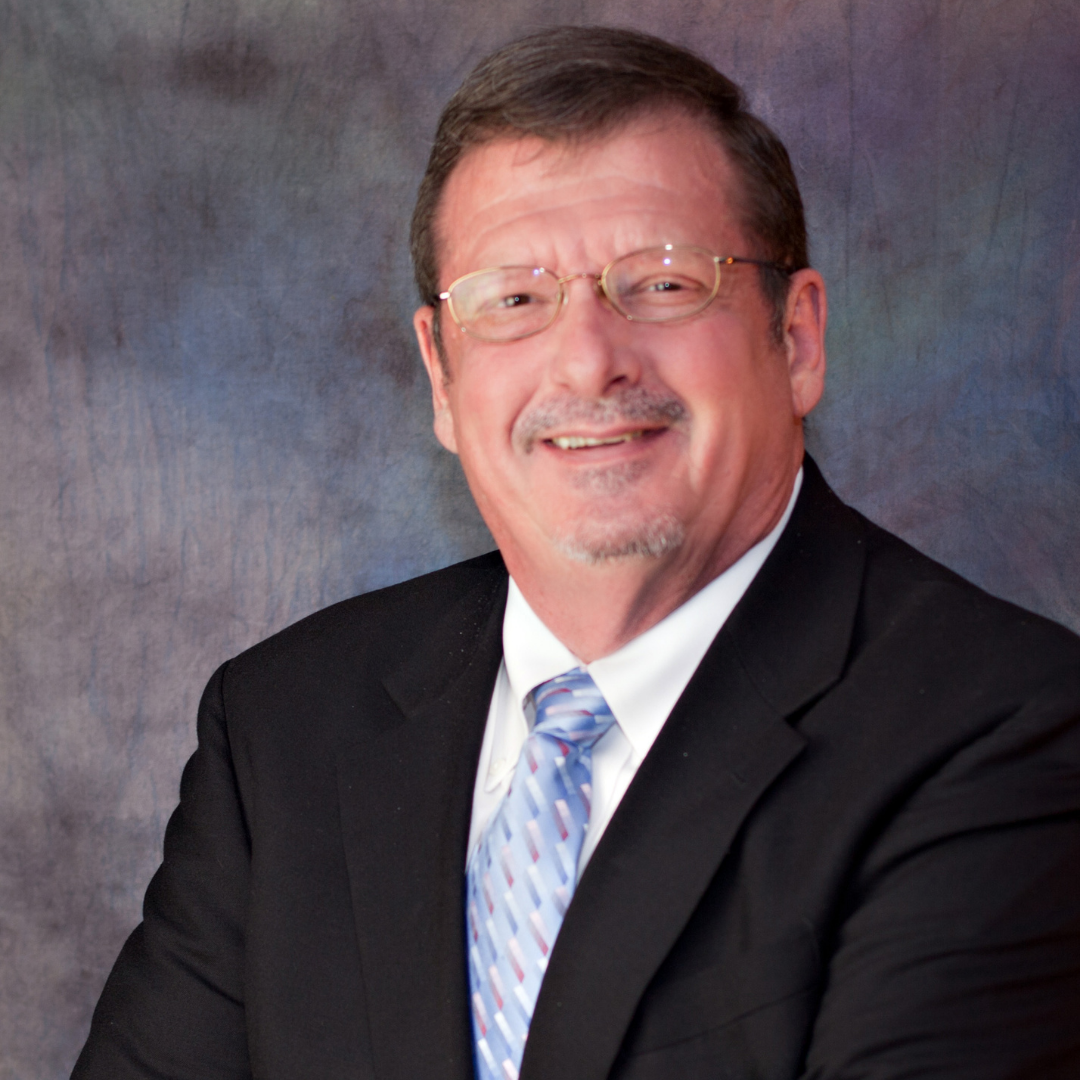 Paul Moore was direct and soft spoken at the same time. He was a go-to person for advice in the Wilmington area and was always willing to help others. He was kind and devoted to the industry. He was a longtime Regional Manager for Drucker & Falk, and won WAA Regional Manager of the Year on multiple occasions. Paul was very active with the Wilmington Apartment Association, serving on every position and committee, and Past President of WAA, as well as a Past AANC Board of Directors member. Sadly, Paul passed away in 2016.
---
Cindy Nitschke | Inducted 2023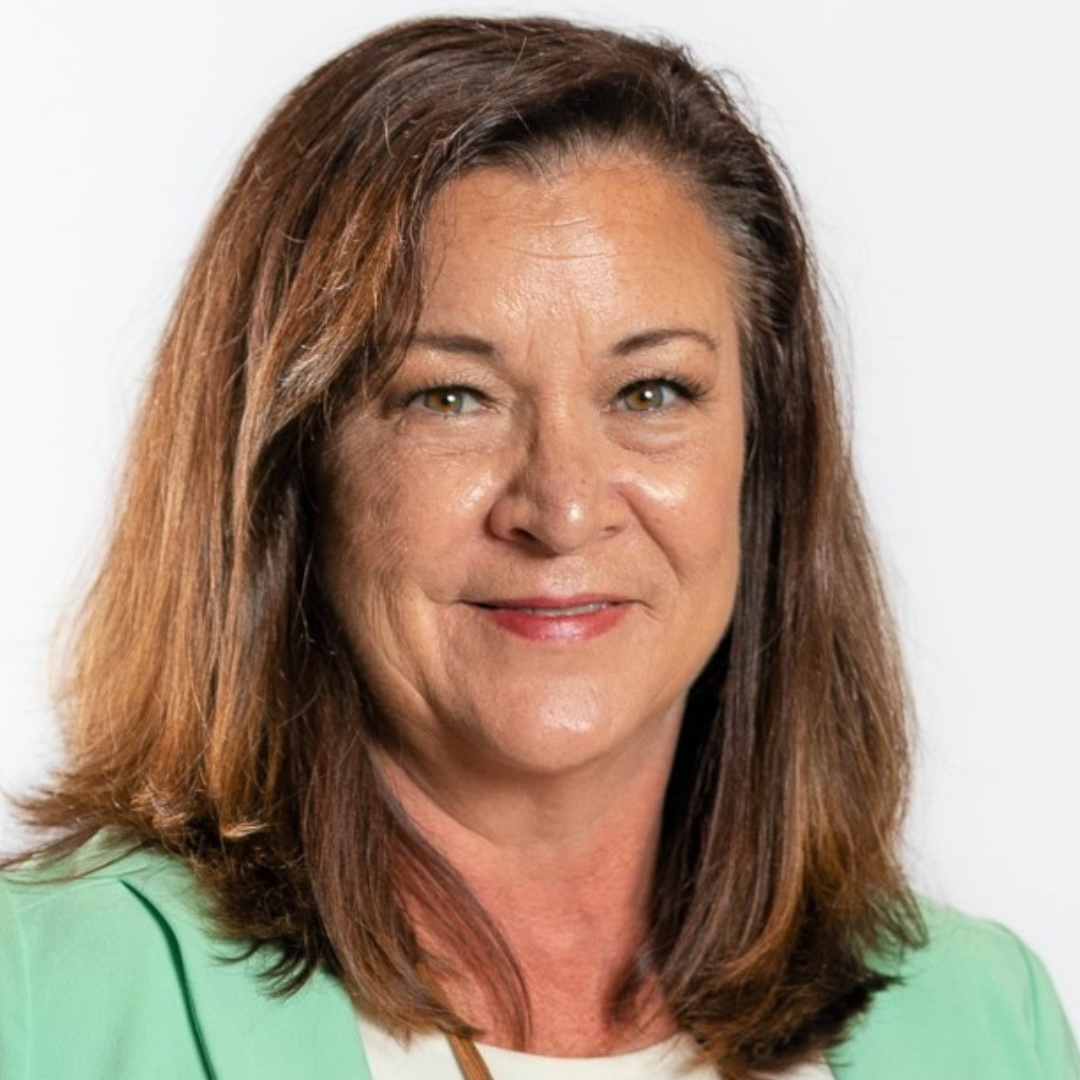 Cindy Nitschke is the Director of Sales at BG Multifamily. She has been an active member of the Triangle Apartment Association since 1994, and has served in almost every volunteer position available to her, including the TAA Board, the AANC State Supplier Council Chair in 2021, and holds current seat on the AANC Board of Directors. She has a vast knowledge of the industry, is an indispensable supplier partner and resource to owner/operators, a visionary who is always re-creating and evolving. Cindy is also mentors other suppliers on the best practices of how to be and remain successful in the association space. She is an advocate for the industry and even has served on TAA's Speakers Network, going out to high schools and colleges talking to students about careers in the industry and renting their 1st apartments. Cindy is also an AANC Leadership Lyceum graduate and holds a TAA Associate of the Year award.

---
Ellie Norton | Inducted 2023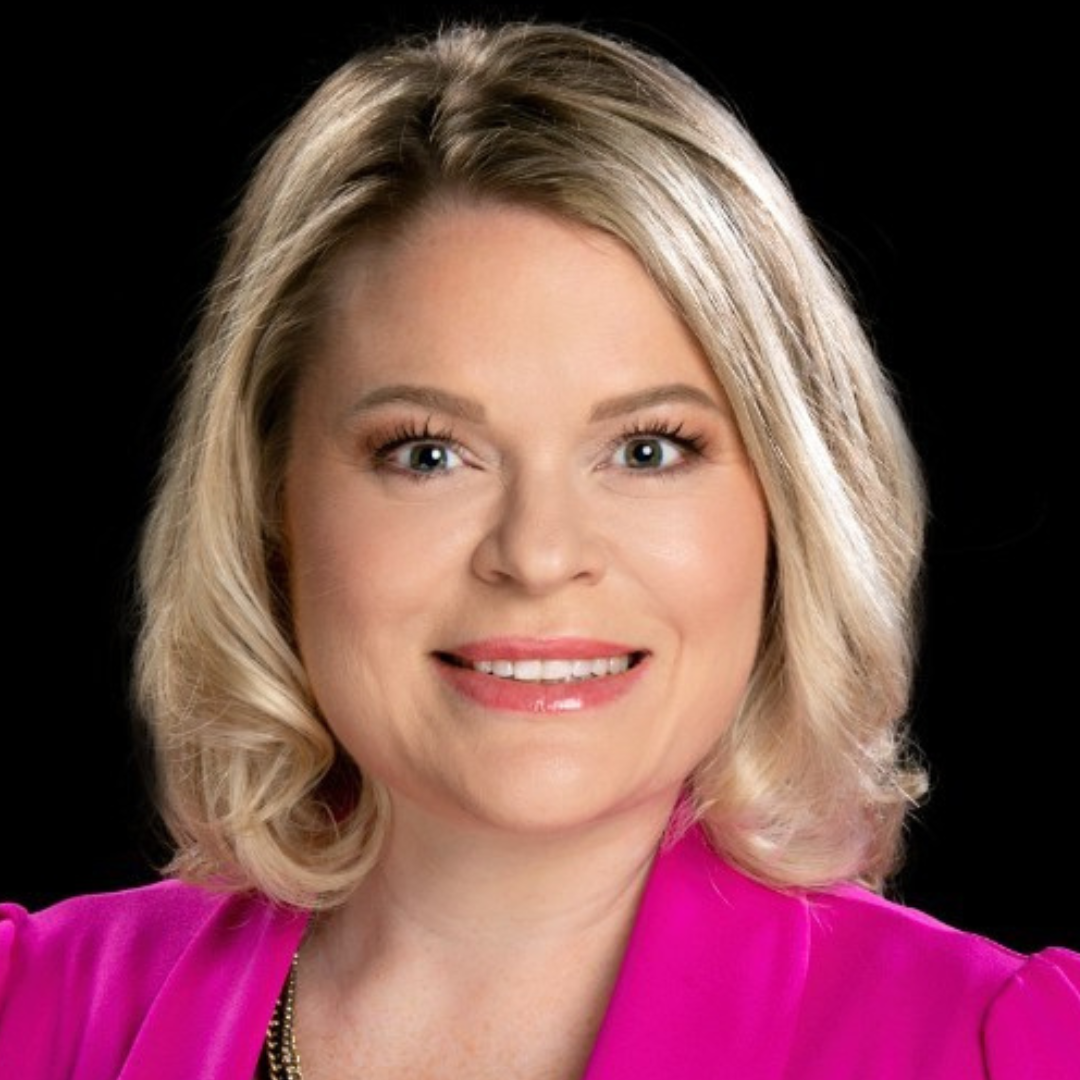 Ellie Norton, Senior Vice President of Operations at Pegasus Residential, is a results-driven executive multifamily and sales leader. If you know Ellie, you know her personality is contagious, and she is well respected in our industry. She has been a part of the Greater Charlotte Apartment Association for nearly 20 years, including a 2015 GCAA Leadership Lyceum graduate. During this time, she has been an active on local and state committees and an instructor teaching countless classes and credentialing. She is consistently asked to speak about various topics at multifamily events. Ellie has been on both the vendor and apartment industry and has mentored many people over the years. She is a champion for change and has a deep understanding of the multifamily industry in all facets of the business. As a Coach, Mentor, and natural Leader, she pushes those around her to be better and want to do better.
---
Susan Passmore | Inducted 2022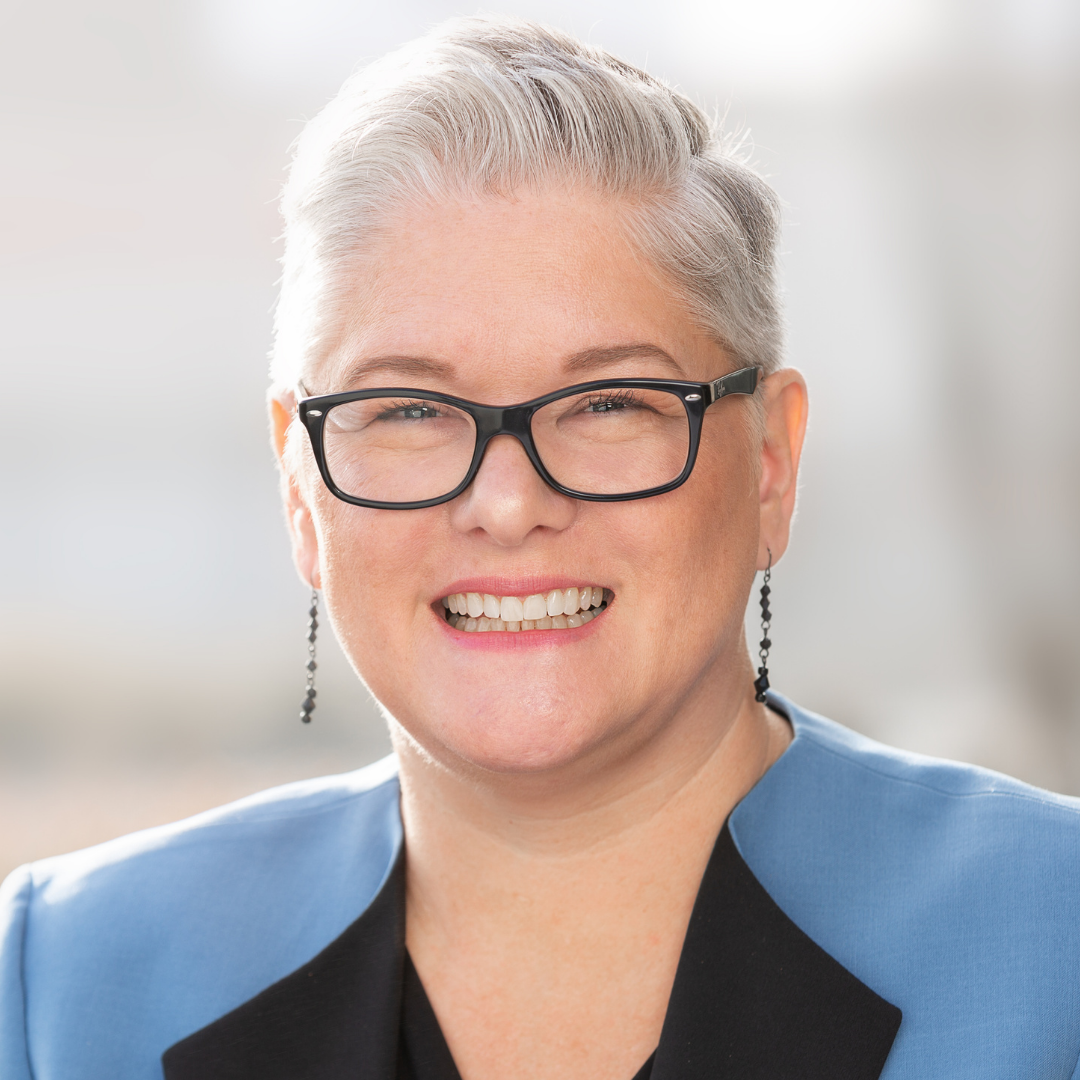 Susan Passmore is the Executive Vice President at Blue Ridge Companies. Susan's contributions, especially during COVID, stand out both this year and last year because of her willingness to share, week in and week out, the insights gained from her unique perspective. That perspective comes from her service as a board member and past president of the Apartment Association of North Carolina, as the Co-Chair of AANC Government Affairs Committee, and as the Region 4 Regional Vice President for the National Apartment Association. We don't think she sleeps much, because in addition to those roles she keeps very busy at Blue Ridge. Susan has been a leading advocate for our industry at the state and local level for years, and for the last couple of years she has contributed an incredible amount to our collective efforts to find our way through the pandemic.
---
Latoya Patterson | Inducted 2022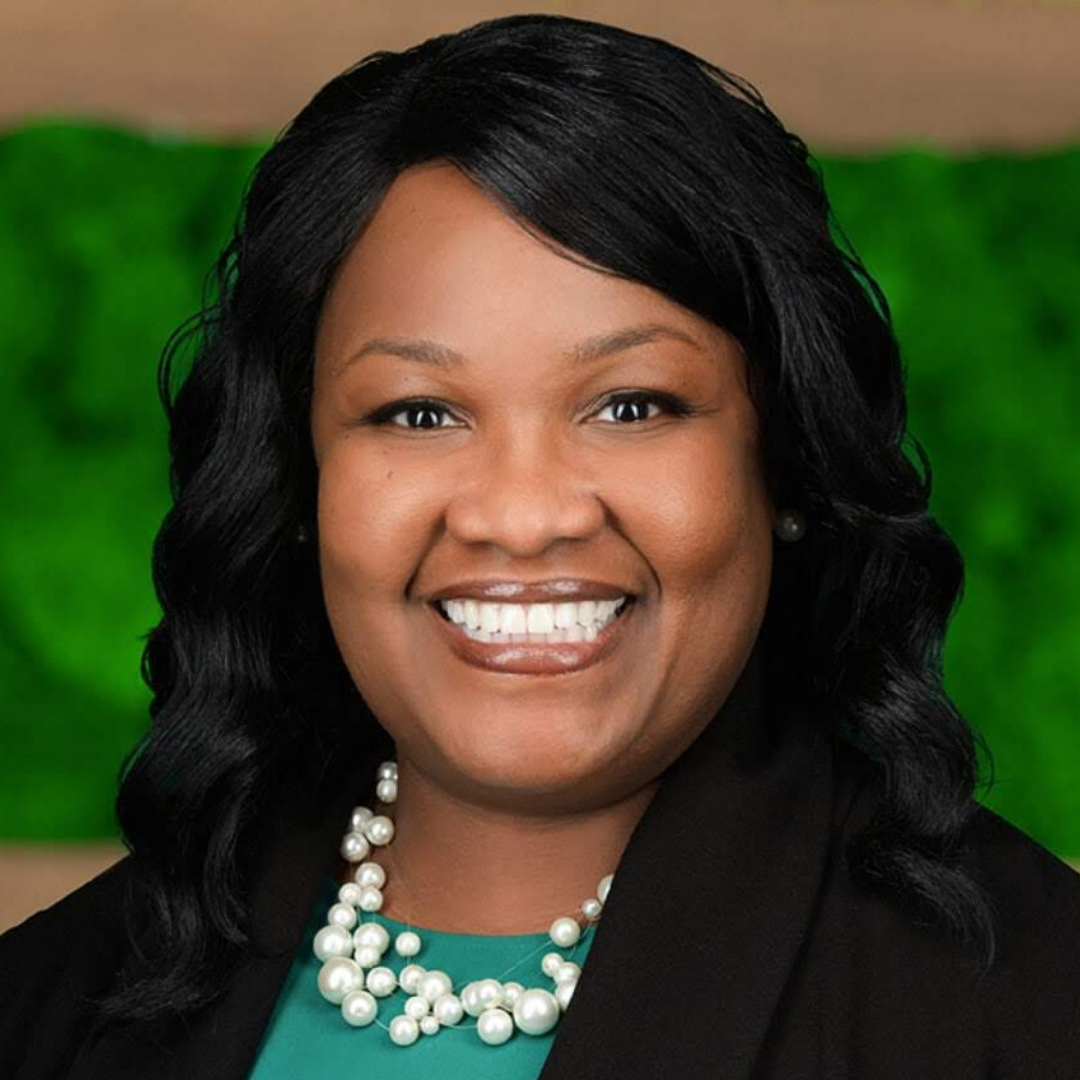 Latoya Patterson is the Senior Regional Property Manager at Ginkgo Residential. Latoya is a trailblazer, within her company, and within this industry for over 20 years. By being elected as the 2012 Triangle Apartment Association President she became the first person of color to serve as the President of a NC apartment association: thereby, paving the way for others. Latoya is a AANC Leadership Lyceum graduate and is very active at the national, state and local level. Words members have used to describe Latoya's character include kind, optimistic, considerate, loyal, humble, servant leader, great integrity, and personable and levelheaded. She has mentored so many industry professionals, and several credit her for being a part of their success.

---
Meg Pisczek | Inducted 2019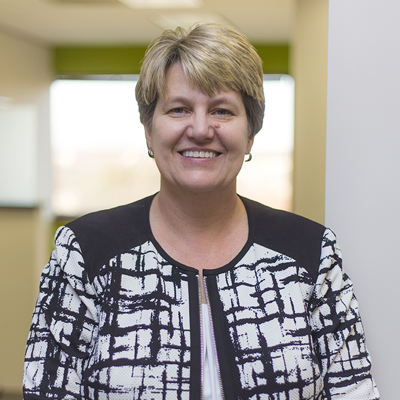 Meg Pisczek recently completed her 15th year on the AANC Board of Directors as a representative out of the Triangle, and has worked in the industry for more than 32 years. She has been very active with both the Triangle and Piedmont Triad Apartment Associations, a two-time past TAA President, Past AANC PAC Chair, and Past AANC President.
She has served in almost every capacity on the legislative spectrum and spoken countless times before municipalities or whenever called upon on issues affecting the rental housing industry.
Meg is known throughout TAA as the matriarch of our industry. There are countless within the industry who credit her for their careers. Words used to describe her include but are not limited to: high integrity, truthful, reasoned, respectful, fair, compassionate, loyal, accountable, and hard worker.
---
Peter Placentino | Inducted 2019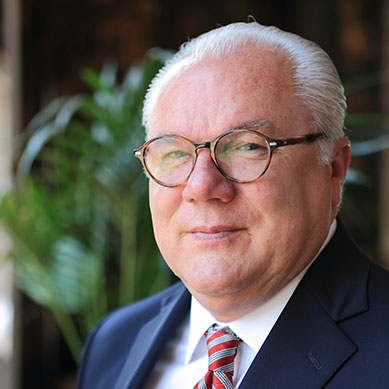 Peter Placentino is a highly respected member of the community and is a paragon of the industry. He has been a leader for our industry and community since becoming involved in the early 80s.
He has been an active member of PTAA, AANC, and NAA since the 80s, Past PTAA President, Past NAA Region Vice President, Past NAA Secretary, and the only two-time AANC President.
---
Terry Ragland | Inducted 2019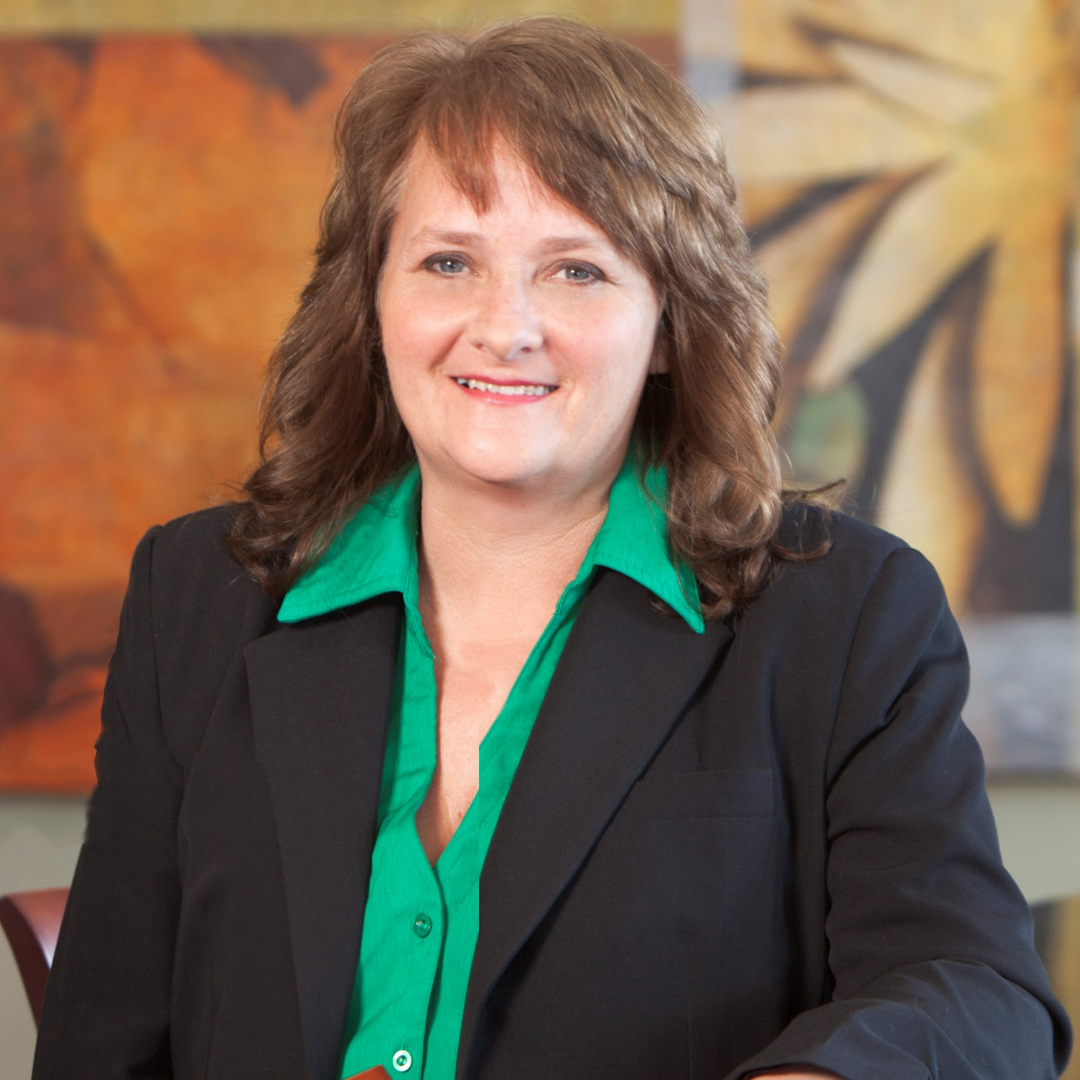 Terry Ragland is a Regional Property Manager with Blue Ridge Companies, and has been active with both the Triangle and Piedmont Triad Apartment Associations. She is an active instructor throughout North Carolina, active with committees, a Past TAA President, current TAA Education Foundation President, and current New Lease on Life Board member. Not only is Terry passionate about the industry, but she has instilled a love for the industry in her family – all three of her children and a nephew have received NAA designations. Terry's personal purpose statement is "Experience life to the fullest while reflecting my faith and positively impacting everyone I touch." She tries to live that purpose daily both in work life and personal life.
---
John Riggs | Inducted 2023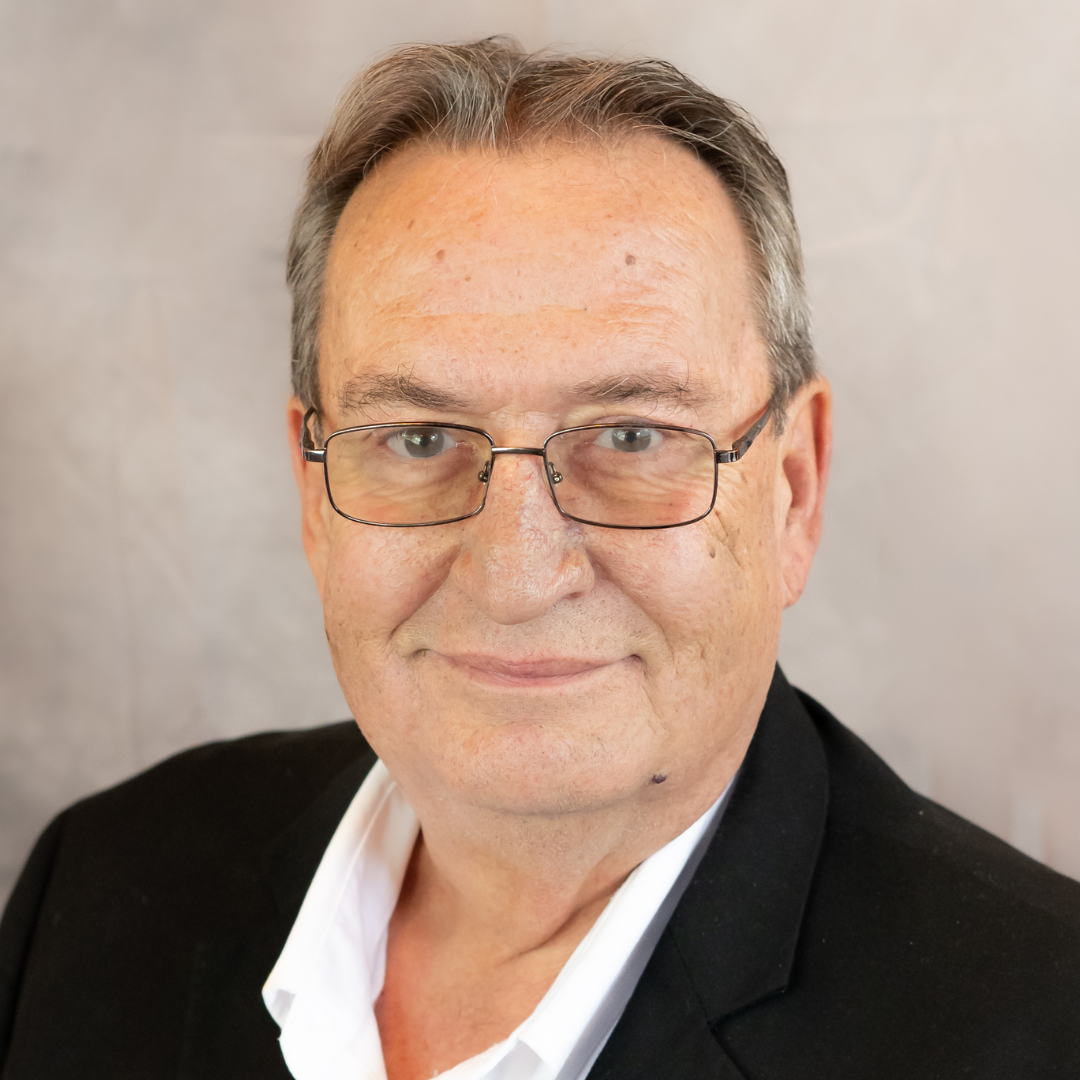 John Riggs, Senior Service Manager Transition at Blue Ridge Companies, has been in our industry since 1975 and his statewide contributions have made a significant impact. John has been a dedicated AIT Facilitator for the National Apartment Association (NAA) since 2012 and has taught maintenance related classes such as EPA 608 Certification, Appliance classes, CAMT, HVAC, Electrical, and Plumbing classes for the majority of our local affiliates. In addition, he co-authored HVAC Best Practices for local apartment associations and has helped Coastal Carolina Community College and Fayetteville Technical Community College set up their maintenance training for the apartment industries. He holds many certifications, including a NSPF Certified Pool Operator, a Certified Apartment Maintenance Technician, a Certified Storm Water BMP Inspections & Maintenance and more. John is a proctor with ESCO Institute and a Certified Appliance Technician for Whirlpool, Maytag, Frigidaire, and General Electric. He is also a proud veteran and supporter of fellow veterans.

---
Amy Ritchy | Inducted 2022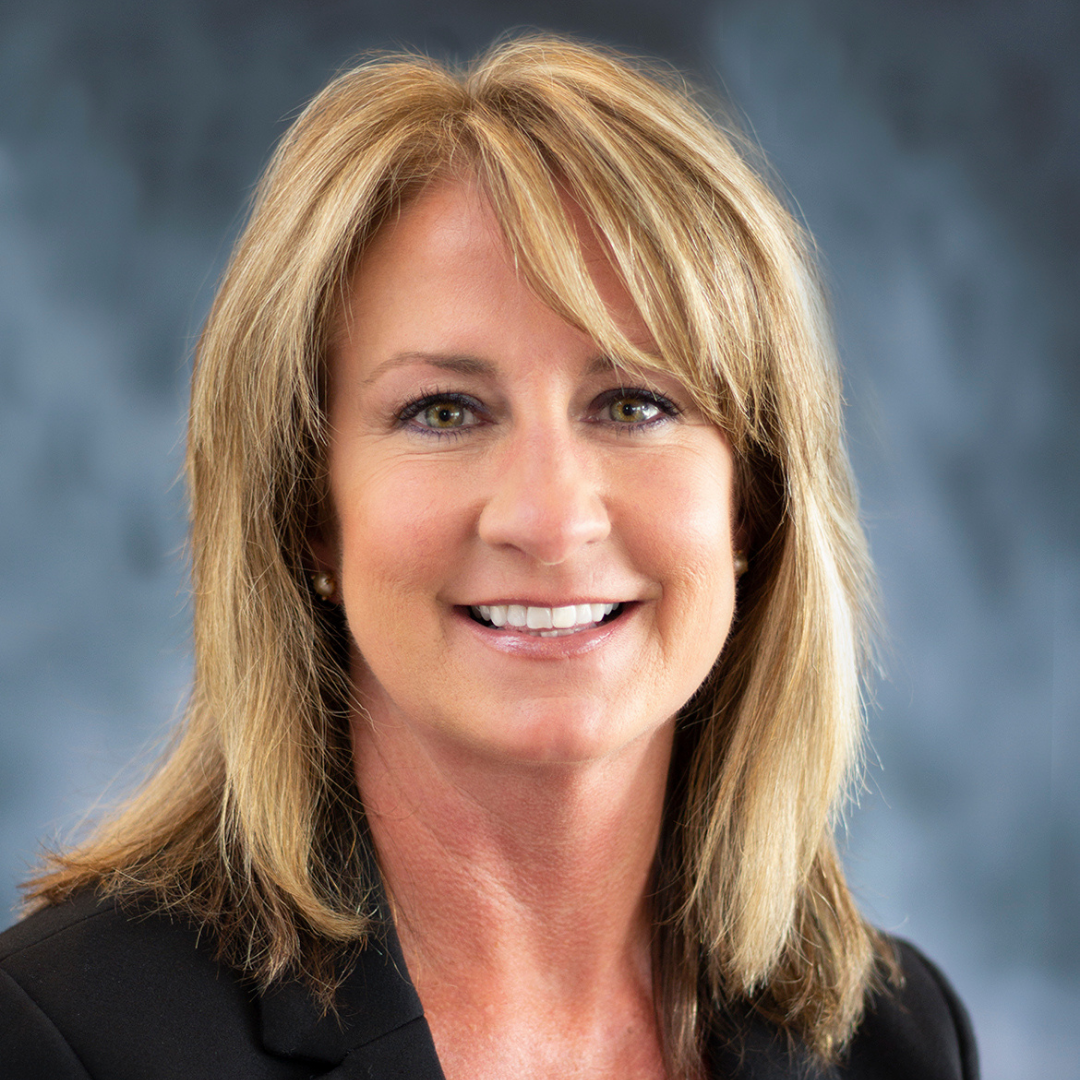 Amy Ritchy is a Regional Manager at Greystar. Amy serves on both the AANC Board of Directors and the Wilmington Apartment Association Board of Directors, including the immediate WAA Past President. Amy has been committed to the WAA for over 24 years and is not afraid to pivot when there are needed changes in processed and policy. In particular, in the past three years she took on the task of restructuring the local association. Including forming a strategic plan, a conversion to a new software program, rebranding the association and hiring their first full time employee! What she has accomplished in the last few years for WAA is more than most accomplish in an entire career.

---
Rebecca Rosario | Inducted 2021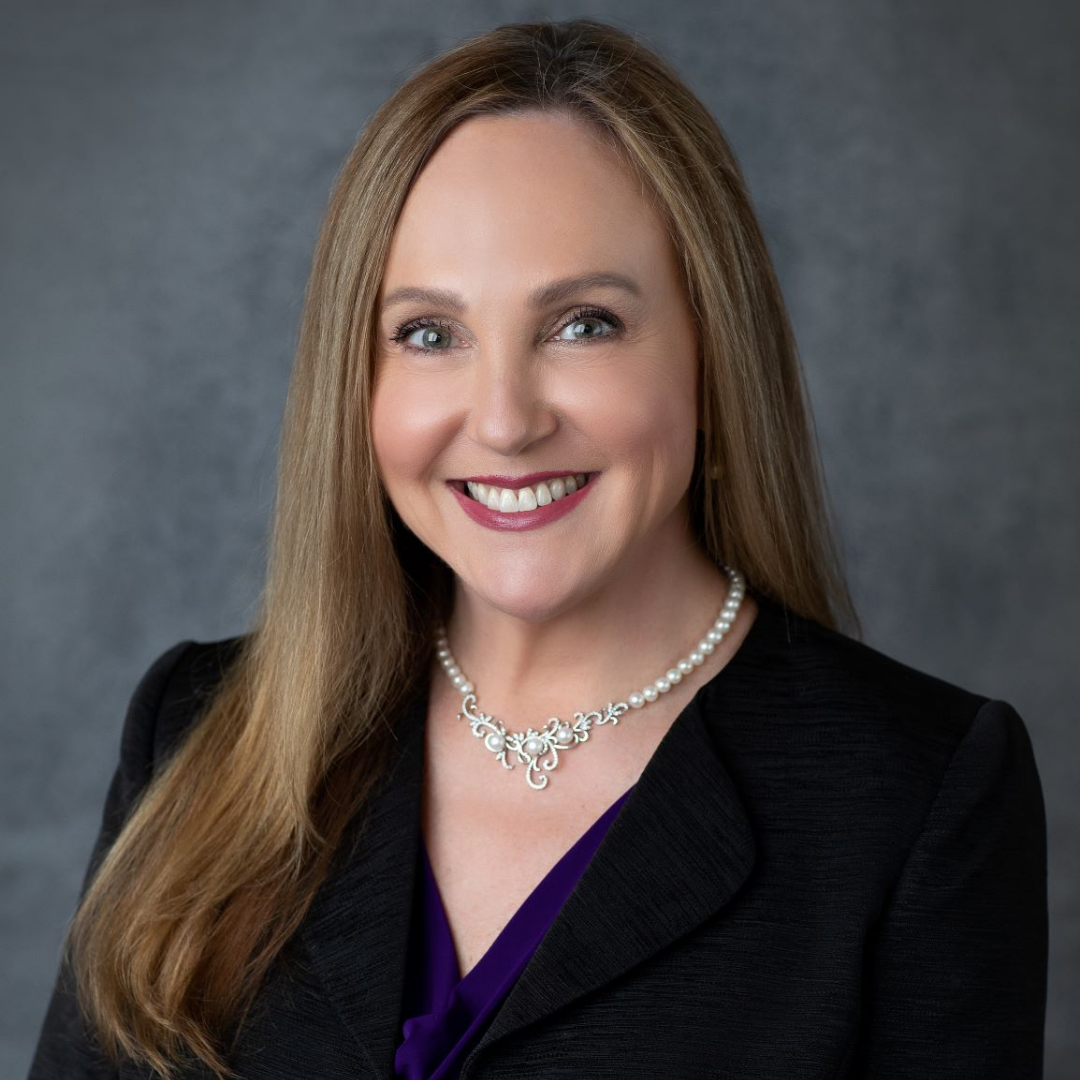 Rebecca Rosario, President of Full House Marketing, is known as the "Leasing Queen of the South". She is an award-winning, out of the box, trend-spotting visionary for her innovative manner and tact to leasing and marketing apartments for over 29 years. With service on multiple Boards of Directors, along with NAA national committees, she is an active participant in various locals, AANC and the National Apartment Association. As a nation-wide trainer, Rebecca completed the National Apartment Association's Advanced Instructor Training, and is a faculty member of NAA's Education Institute. She is a NALP and CAM instructor, a repeat NAA Education Conference Speaker and Brainstorming Facilitator. She has a heart for philanthropy, and a passion for serving the underserved, as well as providing education and talent development for those seeking to better their lives. Rebecca is also the Chair of AANC's newly developed Diversity & Inclusion Task Force as she is passionate on D&I issues.

---
Ken Szymanski | Inducted 2019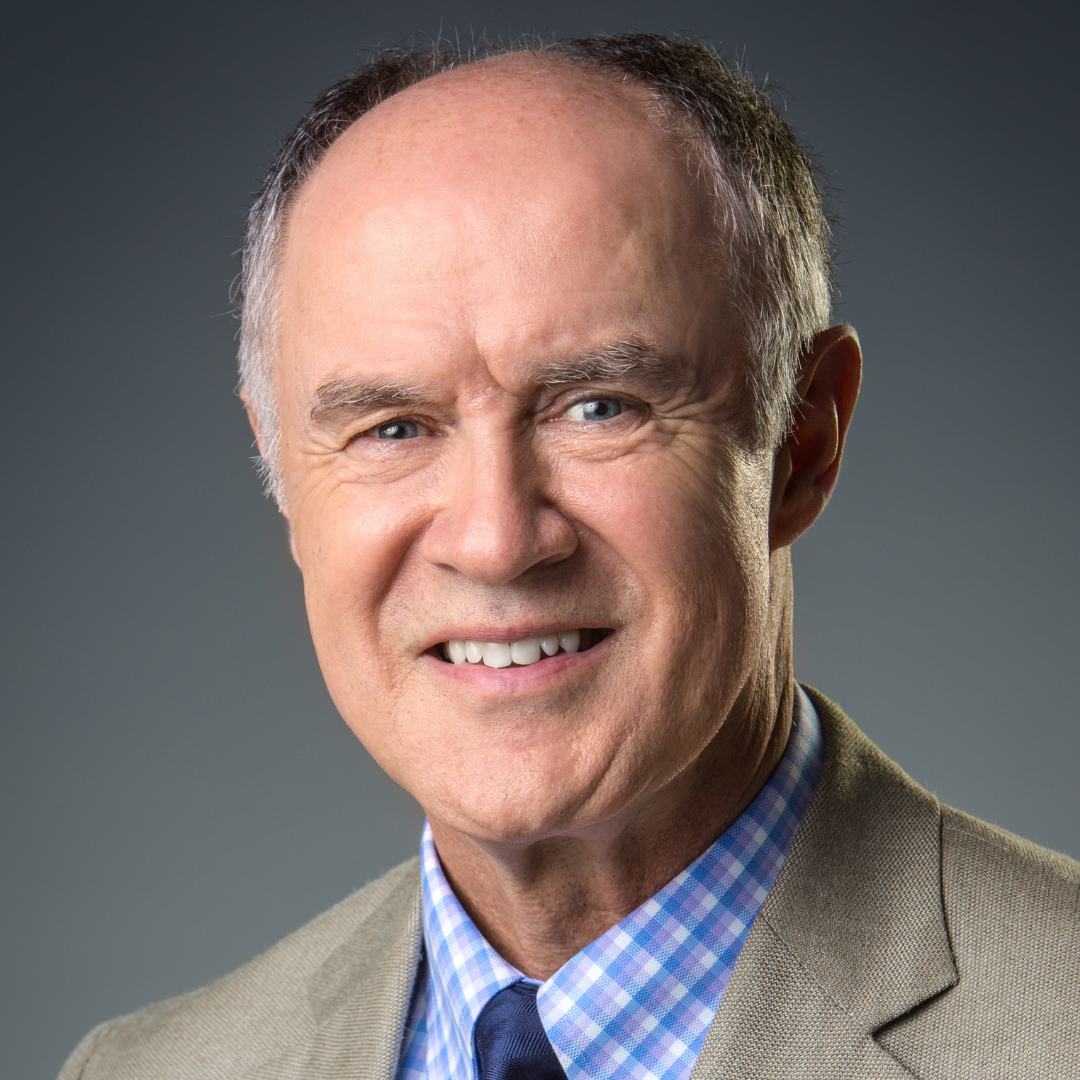 Ken Szymanski, spent more than 30 years leading the Greater Charlotte Apartment Association as their Executive Director, and also spent the majority of his career as the Executive Director of the Apartment Association of North Carolina. He fully retired in December 2018. Ken recently received the NAA Lifetime Achievement Award for his work in the industry. While this is not all encompassing, his accomplishments include legislative successes, fair housing instructor, actively involved in the affordable housing conversation, and so much more. In addition to taking on the dual role of leading GCAA and AANC simultaneously, Ken also held multiple leadership positions at the National Apartment Association over the years, including chairing the Association Executive Council. He was also named Association Executive of the year on two separate occasions.
---
Lisa Taylor| Inducted 2023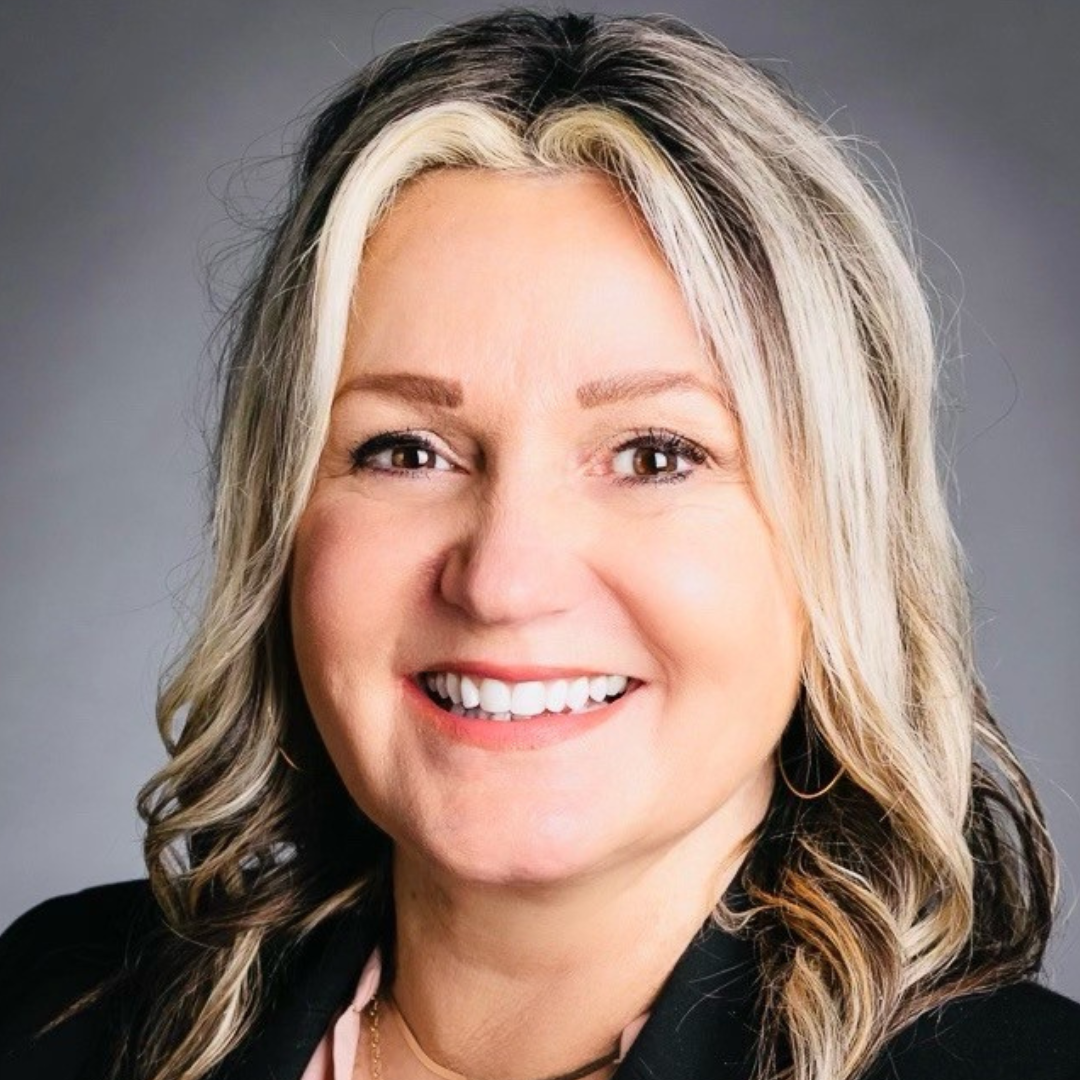 Lisa Taylor is the Senior Managing Director, Single-Family Rental & Build-to-Rent with Greystar. Her beginning in multifamily started in 1984. Since then, many have been nurtured and developed under her leadership. With 40 years in the business Lisa has had many of years with association committee involvement at the Greater Charlotte Apartment Association and is a GCAA Past President. She is also a 2015 Lex Marsh Recipient, for career excellence and lasting influence. For AANC, she has served on the board since 2011, served on (and chaired) multiple committees, and is the association President for 2023-2024. At the national level, she has service on committees for 15+ years and a NAA Leadership Lyceum graduate. Lisa also maintains a fresh footprint in the evolution of our industry currently serving on the Built to Rent Advisory Group for Bob Pinnegar. She is also a strong vocal presence for the PAC at the local, state and national level. Her career is one of compelling and lasting excellence from start to now.

---
Sue White | Inducted 2019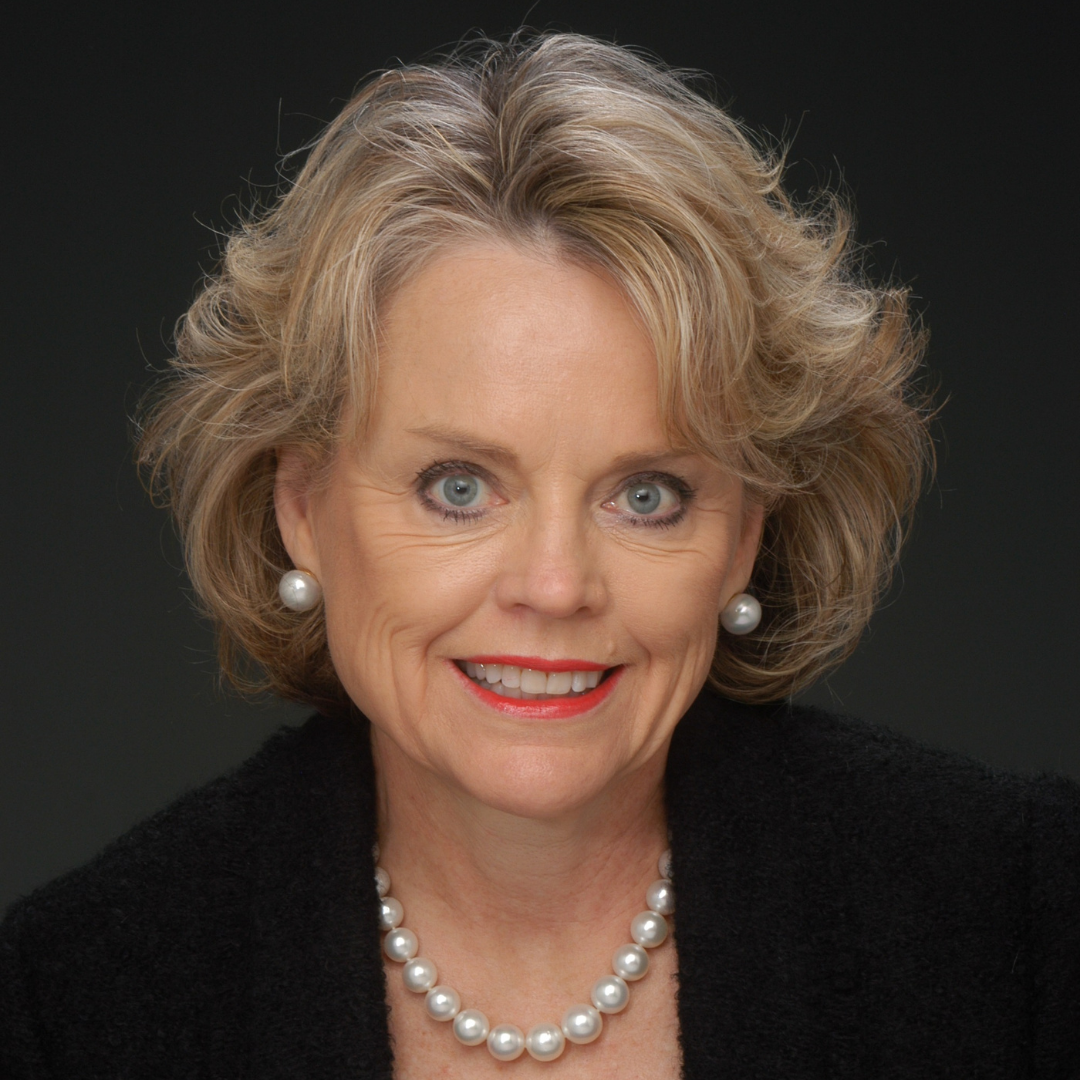 Sue White is highly regarded - some would say revered - by local members of the apartment industry and the community at large in the Triad. She is and has been an active leader in multiple community organizations, including the United Way of Greater Greensboro.
Sue has been active with the Piedmont Triad Apartment Association for 39 years; a past PTAA President and was the first AANC President not from the Charlotte area.
---
Scott Wilkerson | Inducted 2019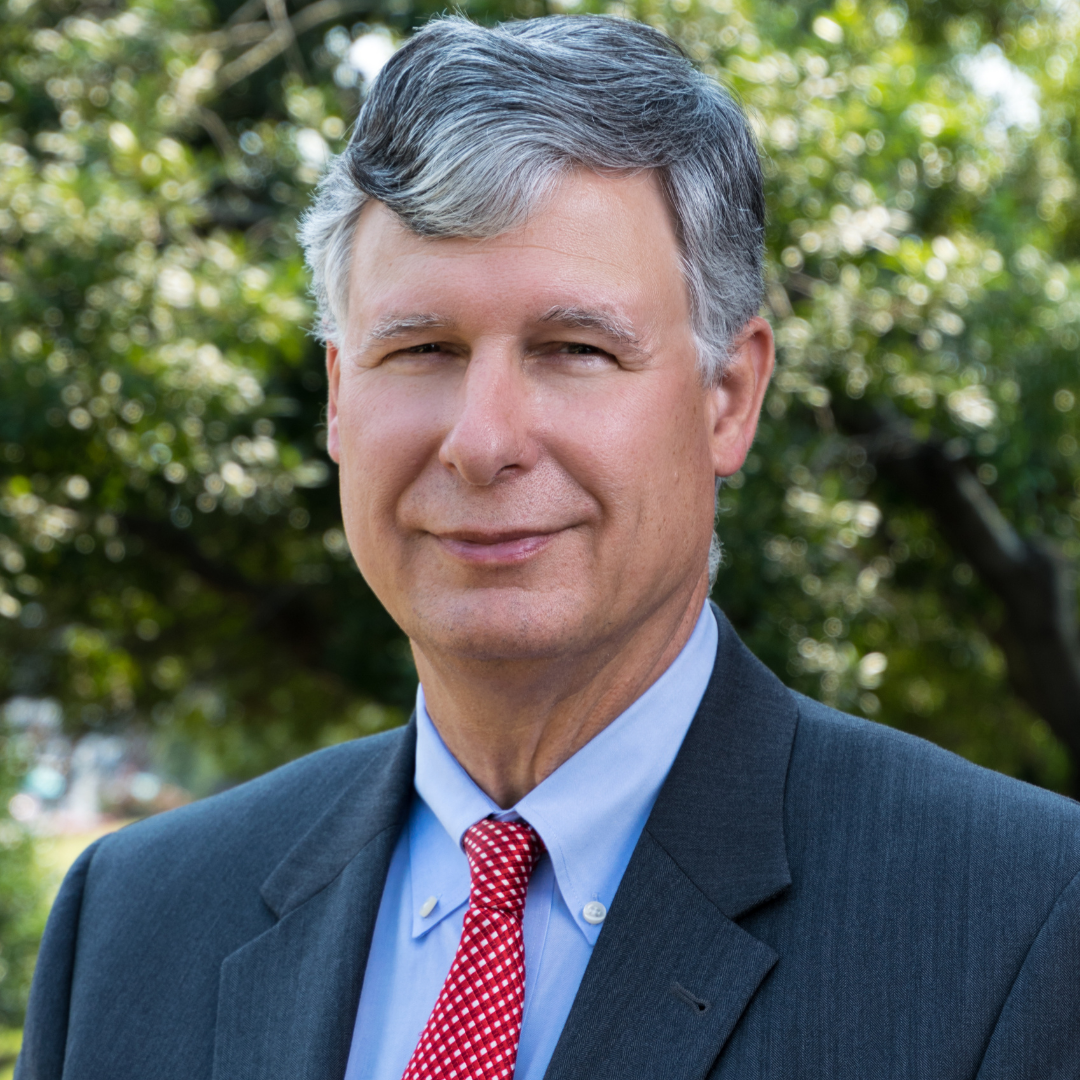 Scott Wilkerson is full of knowledge and resource when it comes to multifamily housing. His experience in the multifamily industry spans more than 30 years. Scott is very passionate about what he does in this industry. His personality speaks for itself, and he is well respected and very engaged when it comes to making a point on any topic.
Scott serves on the Board of Directors of the National Multi Housing Council, a Past Greater Charlotte Apartment Association President, Past Apartment Association of North Carolina President, and Past National Apartment Association Region IV Vice President.
---
Marcie Williams | Inducted 2021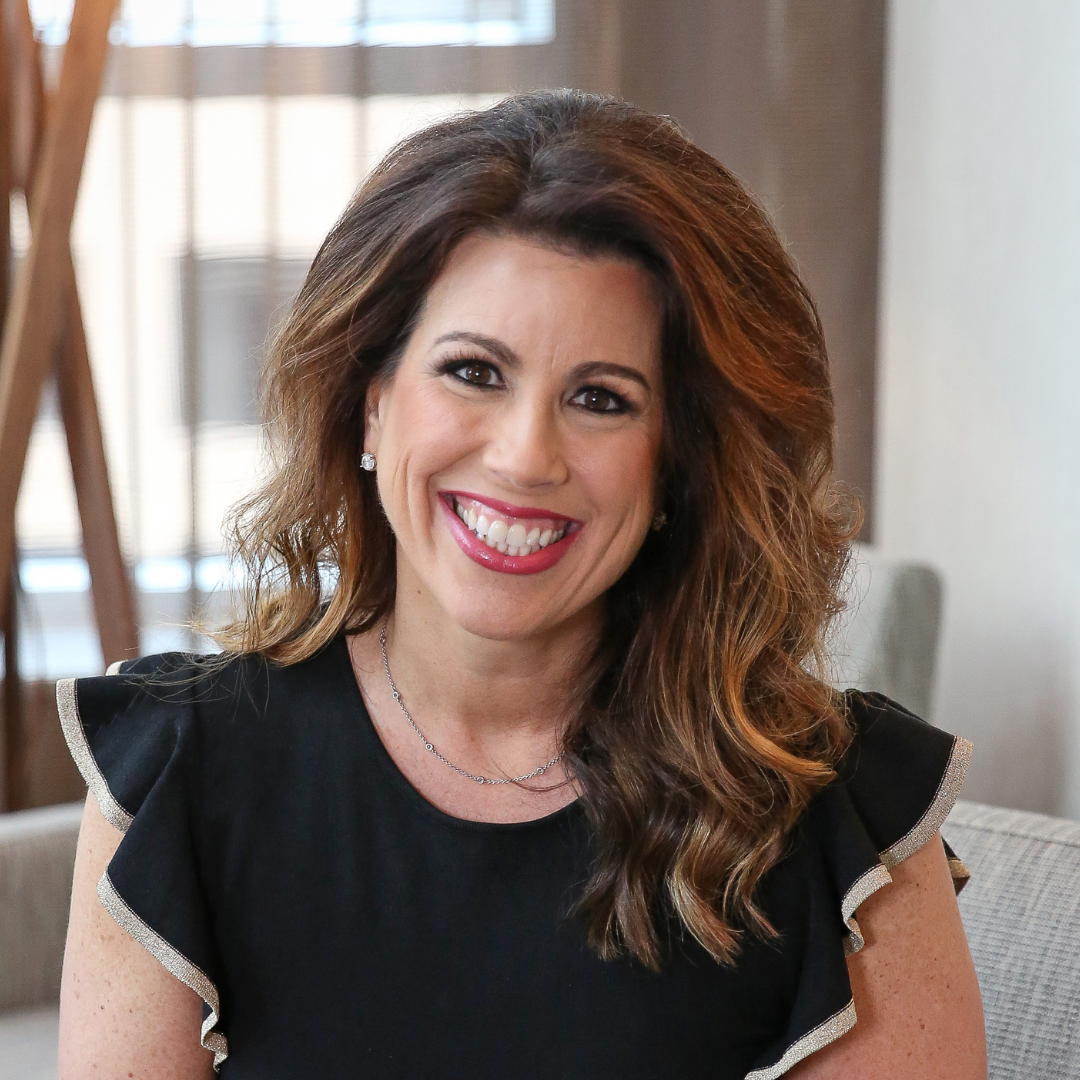 Marcie Williams, President of RKW Residential, has been in the industry for 30 years. She is known for conducting herself with the utmost integrity, ethics, and professionalism – with a genuine desire to put others first. She has mentored many young women to give them the opportunity and confidence needed to replicate her own ascent in a multifamily property management sector. Marcie has also served on the AANC Board, has had vast involvement with the Greater Charlotte Apartment Association which dates all the way back to the beginning of her career and has received numerous awards and recognitions along the way. Among Marcie's proudest GCAA accomplishments is her role in the creation of its education foundation, which was launched in 2008. She continues to serve on
the foundation's Board of Directors, remains actively involved with the GCAA Education Advisory Committee and teaches a CAPS certification course each year.

---
Mary Beth Woodard | Inducted 2021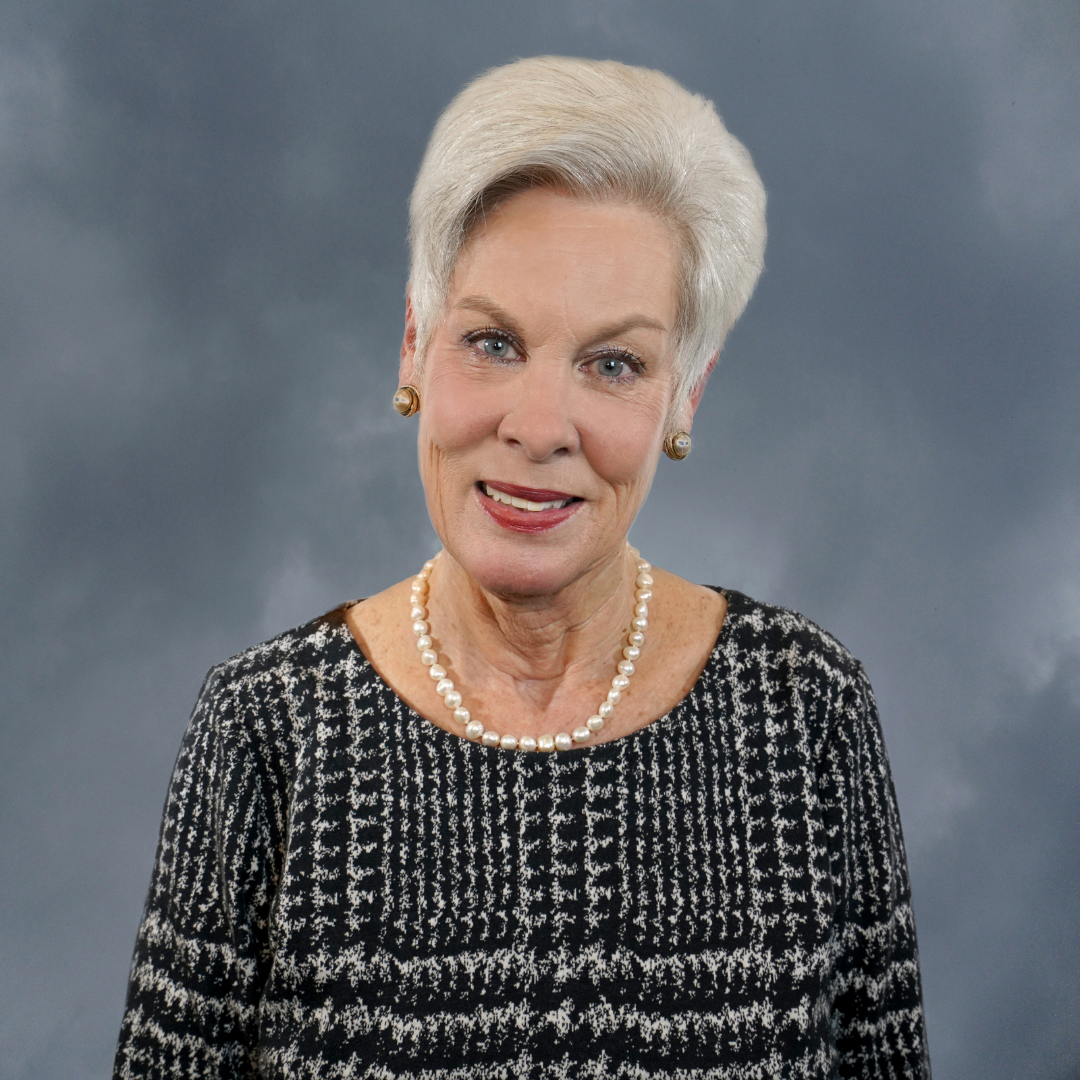 Mary Beth Woodard, Regional Vice President with Highmark Residential, has over 40 years in our industry…and has without a doubt, influenced, directed, nurtured, and enhanced CAA, GCAA, AANC, NAA, as well as many colleagues and peers along the way. She was CAA's second female president ever and one of only TWO ever from the state of North Carolina, to be Chairman of the board for the NAA. Mary Beth has had a personal hand in shaping and developing the careers of a tremendous number of local multifamily professionals. Many of these are still around and are leaders within the industry to this day. Mary Beth is generally the biggest star and influencer in the room at industry events. Her wit, smarts and power made a difference at every turn, and our local market has benefitted from that.
---
Sherry Yarborough | Inducted 2021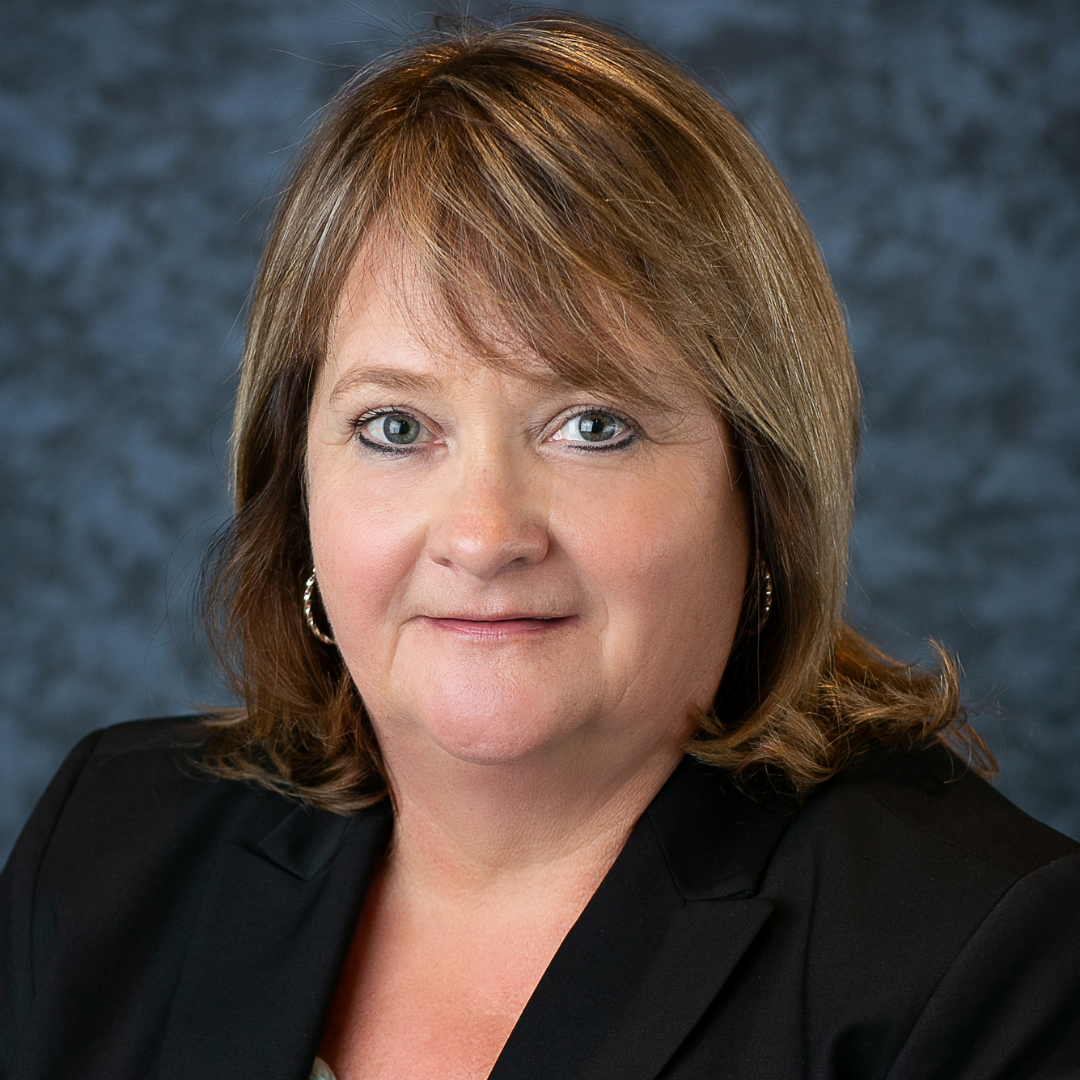 Sherry Yarborough, Director, Multifamily Southeast for Drucker and Falk, has 34 years of multifamily property management experience covering 15 states in the Eastern US. Her motto is to follow the golden rule, by treating others as she would like to be treated. She has established a solid reputation in the industry and is well respected by her peers. Sherry strives to have a positive impact on the people in which she comes into contact. She has a passion for the apartment industry, is grateful for the ability to do what she loves as her career and tries to give back through volunteering and being a mentor for others. Sherry is known for Training Up, by hiring, developing, and promoting those who have the drive to succeed. Sherry has served in many volunteer leadership roles on the local, state,
and national level. Including most recently serving as AANC's 2019-2020 President, now Immediate Past President.